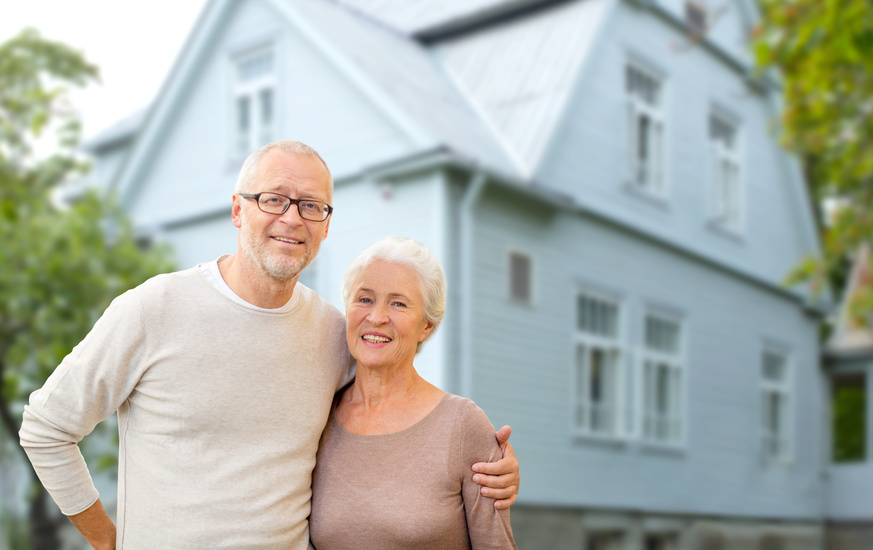 Real estate is like surfing … it's all about riding the waves. 
Smart investors catch a big wave early and hold on for a long ride … and one of the biggest economic waves in history is happening RIGHT NOW. 
It's all being driven by baby boomers. No matter what phase of life the boomers glide through, the businesses that serve them prosper. 
Over the next two decades, the baby boomers hit senior status … and senior-centered industries are set to boom along with them. 
One industry we've got our eye on … healthcare … really, the place where healthcare and real estate meet. 
We're visiting with a seasoned real estate entrepreneur about how investors can ride this particular wave through residential assisted living homes. 
 In this episode of The Real Estate Guys™ show, hear from:
Your booming host,

Robert Helms

His waving co-host,

Russell Gray 

President, CEO, and Founder of RAL Academy,

Gene Guarino
---
Listen
---
Subscribe
Broadcasting since 1997 with over 300 episodes on iTunes!
---
Review
When you give us a positive review on iTunes you help us continue to bring you high caliber guests and attract new listeners. It's easy and takes just a minute! (Don't know how? Follow these instructions).
Thanks!
---
Get rich in a niche
Not all real estate investments are created equal. 
One of the things that drives demand is demographics. As a real estate investor, who are you going to serve … and how profitable can it be?
The old adage goes, "Get rich in a niche."
Today we're talking about a niche that has demographics firmly on its side … which means potentially years of profit for investors like YOU. 
We're diving into senior housing. 
A new approach to senior housing 
Gene Guarino is president, CEO, and founder of RAL Academy … and our go-to guy in the senior housing sector. 
"Everybody's going to get older and eventually need some kind of assisted living," Gene says. 
With aging baby boomers moving our way, senior housing and assisted living is a great niche to be in. 
It works nationwide … and baby boomers are living longer. 
And senior housing is a pretty wide niche. It covers everything from 55 and over communities to hospice care and everything in between. 
Gene's niche within a niche is somewhere in the middle. 
Gene caters to older seniors … typically in their 80s or 90s …  that still want independence but need some help with their daily living activities. 
Right now 4,000 people a day are turning 85 years old. That's 120,000 people a month and more than 1.4 million a year. 
Not all of them need assisted living, but hundreds of thousands of them will … and there's no room at the inn, so to speak. 
One of the biggest misconceptions we need to break is that assisted living is a three-story building with elevators and a common kitchen. 
"What we do is take a single family home in a residential setting. Not a big box facility, but a home," Gene says. "You could literally be living next door to it, and you wouldn't even know it."
Gene and his team take a home in a nice neighborhood and do a little bit of conversion, get it properly licensed, and hire an expert staff.
And the payoff can be enormous. 
Think about it. You might have 10 seniors in a home each paying $4,000 or $5,000 a month. The net profit from this setup is significant. 
A home that might rent for $2,500 or $3,500 a month to a single family now rents for somewhere around $30,000 a month. 
These homes offer a moderate amount of care. The seniors living there don't need skilled nursing help … but they do need some basic help. 
So, senior housing is really in two parts … the real estate side and the business side. 
How you can get involved
The beauty of senior housing is that there are multiple ways to get involved. 
You may have real estate investors who want to own one of these homes … but they don't want to be involved on the business side. 
Or you may have some individuals who don't have the funds to purchase one of these homes … but they are ready and willing to be involved in managing the day-to-day operations. 
Most people don't realize when they walk into an average business that the business owner behind the counter doesn't own the real estate. 
Someone else owns the building and leases it to the business. The business is making money … but the real estate owner and everybody in between is making money too. 
Senior housing means you can own real estate, lease it to an operator, and get it up to twice the market rent with a long-term, low-impact tenant. 
"The key to this transaction is to find a tenant first," Gene says. "Find an operator you can lease the residential assisted living home to." 
There are many reasons to find your operator before you find your property … the primary being taking their suggestions on potential home locations. 
The time is now
So what's the end game? Gene says his students have found multiple profitable strategies from investing in senior housing. 
The first is acquiring multiple homes and then selling them off as a portfolio to a larger conglomerate. 
Another approach is to simply hang on to the properties over the years making really good cash flow and giving the property an opportunity to go up in value. 
Lastly, you can build your own brand and business into something that you can eventually sell as a branded package. 
No matter what you do, Gene says the time is now. 
"Business is good now, and it's getting better and better and better. And once the spike from the baby boomers hits, it's just uphill from there for the next 20 years," Gene says. 
So, to get in position to ride this wave, there are a couple of ways to go. 
You can either passively invest in the real estate with an operator … or you can learn the business side of residential assisted living. 
"I wish there was a training like the one that I give people that I could have attended," Gene says. "It would have saved me so much time, effort, and money."
We always say that the best way to learn is to learn from the people who are already doing what you want to be doing. Through RAL Academy, Gene is enabling investors to do just that. 
Gene's trainings take place over three full days in Phoenix, Arizona. On the second day, students load up and visit some of Gene's operating homes in the area to see what senior housing looks like firsthand. 
To learn more about RAL Academy and opportunities that lie in senior housing … listen in to our full episode. 
More From The Real Estate Guys™…
The Real Estate Guys™ radio show and podcast provides real estate investing news, education, training, and resources to help real estate investors succeed.
---
Love the show?  Tell the world!  When you promote the show, you help us attract more great guests for 

your

 listening pleasure!
The Silver Tsunami is coming. That's right. It's no secret Baby Boomers are retiring and entering a new phase of life, and looking for an alternative to traditional assisted living facilities.  
In the third episode in our Profitable Niches series, we explore the world of residential assisted living homes.
We chat with leading national expert and President of Residential Assisted Living (RAL) Academy, Gene Guarino, about this compelling investment opportunity, and four of his students who are successfully investing in this space.    
In this episode of The Real Estate Guys™ show you'll hear from:
Your happy-to-assist host, 

Robert Helms

His in-need-of-assistance co-host, 

Russell Gray

RAL Academy President

Gene Guarino

A few of Gene's star students,

Sherry Ellingson and Rocky McKay, Loe Hornbuckle, and CJ Matthews
---
Listen
---
Subscribe
Broadcasting since 1997 with over 300 episodes on iTunes!
---
Review
When you give us a positive review on iTunes you help us continue to bring you high caliber guests and attract new listeners. It's easy and takes just a minute! (Don't know how? Follow these instructions).
Thanks!
---
An explosive demographic with specific needs
So much of real estate is about understanding specific demographics and their needs. All around the world, and especially in the United States, there is a massive population that has created business opportunities through every season of their lives … baby boomers.
Baby boomers are retiring in droves, and they aren't too far away from not being able to live independently anymore. Unlike generations before them, boomers (in general) are adamant about not living in an institution or hospital. They want to live in a home and have a social life.
That's what makes residential assisted living homes such a fascinating investment niche. This specific demographic and a unique financial model means more CASH FLOW than a typical single-family home investment.
Gene Guarino is the leading expert in this investment niche. As president of the Residential Assisted Living (RAL) Academy, he teaches investors everything they need to know to get started.
"It all starts with education. Get educated first. If you don't, you'll most likely go out, make mistakes, and bang your head against the wall," Gene says.
We're all about education for effective action. So, we sat down with a few of Gene's star students to learn about their experiences and what advice they have for other investors.
Building your brand from the ground up
Sherry Ellingson and Rocky McKay are business partners who attended Gene's class several years ago.
"We kept hearing about senior living," Sherry says. "We both have parents who are going to be entering into this category before long, and after taking a look at some of the current options in our area we thought, 'You know, we could do this a little bit better.'"
Rocky and Sherry first acquired an existing assisted living facility that needed some updating. The property is 10 beds with jack-and-jill baths and lots of places for residents to be able to visit with friends and family. The goal is to have residents feel at home and have a happy, safe place to make their own.
How do they attract tenants? Case workers from hospitals and rehab centers refer potential residents and their families to placement agents who find out what they are looking for in an assisted living facility.
Then, the agents take them on tours and show refer them to various home options. That's why a good reputation is so important.
"The reputation of a home is attached to the owner, so your focus should really be on creating your own reputation and brand from the ground up," Sherry says.
"The demand for a good home is extremely high, and as we provide such an essential service for our residents, it feels like we are doing the right thing," Rocky adds.
For investors just starting in the niche, Sherry and Rocky recommend looking for an existing home and remodeling it into a residential assisted living home. They also suggest having a fixed rent rate with everything included so families can set their budget and not worry about hidden fees.
And don't forget that there is benefit in adding more properties. More residents means the ability to buy supplies in bulk and save even more money on operation costs. Sherry and Rocky hope to have a couple hundred operating homes in the next several years.
Raising capital and expanding your network
After going through the RAL Academy course, Loe Hornbuckle found his passion. Since then, he has opened 40 beds in residential assisted living homes and is in the process of developing an 80-bed facility made up of five homes on six acres as a planned community.
"I look at residential assisted living as a tool to keep people out of nursing homes or institutional environments that may not be right for them," Loe says. "There are a lot of people who are placed inappropriately in those settings."
Even though he was passionate about the type of investment he was making, Loe says he still had a lot to learn when it came to raising capital.
"The first time I raised capital, I put out my business plan, and at the end of the first day my wife found me in the fetal position on the floor. It was harder than I thought it would be," Loe says.
Proper education changed this for Loe. He learned you have to build a network to effectively raise capital. He suggests that RAL investors attend events and conferences so they can meet the many people out there who are willing to help them along the way.
"Your network is everything. When you build your network, you have the power to step into good business like residential assisted living," Loe says.
Syndication and working smarter
As a self-proclaimed real estate addict, CJ Matthews was looking for an investment with good cash flow and without a huge amount of ongoing work. After hearing Gene speak on RAL homes, she knew she had found the perfect niche.
"With residential assisted living, you do the work to set everything up, and then you become the business owner. At that point, someone else can actually run the day-to-day business for you," CJ says.
The biggest advice CJ offers to potential RAL investors is to learn about and apply effective syndication.
"Before learning to syndicate, going out and asking for money felt risky or scary to me, but after I attended the Secrets of Syndication seminar, I knew what I needed to do," CJ says.
When it comes to working with partners, CJ recommends choosing people who have skill sets you don't. That way you can work synergistically and accelerate your success. And don't forget this particular investment niche requires a special touch.
"This space isn't for everyone. You need to love real estate, love making money, love putting in work on the front end, and most importantly have a heart. If you aren't willing to care about these people and making the last years of their lives happy, then this may not be the investment for you," CJ says.
Interested in learning more about investing in residential assisted living? Listen in to the show to hear more from Gene and his students. You can also email us at [email protected], and don't forget that Gene will be cruising with us on our Investor Summit at Sea™. We'd love to see you there!
Listen to other episodes in our Profitable Niches series (like Stacking up Profits with Self Storage or Making Money with Mobile Homes) to step off the beaten path and learn more about other lucrative, but as-yet unexploited asset classes.
---
More From The Real Estate Guys™…
The Real Estate Guys™ radio show and podcast provides real estate investing news, education, training and resources to help real estate investors succeed.
There are three undeniable certainties in life.
We are born. We live. We die.
We don't have control over the birth and death part, but we can decide how we want to live.
In this episode of The Real Estate Guys™, we have invited Gene Guarino to teach us his secret solution to the age-old problem of, well … aging. Gene won't be sharing secrets about erasing wrinkles, but he will teach us how to invest money wisely by following one undeniable demographic — the Baby Boomers.
Gene has trained thousands of investors and entrepreneurs about how to invest in and operate Residential Assisted Living homes. And today Gene is teaching us how the baby boomer generation can bring a financial boom to your bank account.
Listen in to the show today to hear from:
Your timeless host, 

Robert Helms

His hopefully-on-time co-host, 

Russell Gray

Founder and CEO of Residential Assisted Living Academy,

Gene Guarino
---
Listen
---
Subscribe
Broadcasting since 1997 with over 300 episodes on iTunes!
---
Review
When you give us a positive review on iTunes you help us continue to bring you high caliber guests and attract new listeners. It's easy and takes just a minute! (Don't know how? Follow these instructions).
Thanks!
---
Mums the word
Gene Guarino started looking at his finances and his family a little differently years ago when his mother was getting older and needed more daily assistance.
Typically when families decide to move aging parents into care centers, they think there are only two options:
1) high-end, budget breaking assisted living communities or
2) government-subsidized centers with too many tenants and not enough staff.
When Gene started looking at the big-box care centers, he wasn't too impressed. He wanted his mom to feel at home. He wanted her to feel like she was part of a close-knit community.
And that's when he had his ah-ha moment.
In order for his mom to feel at home, she actually needed to be in just that … a home!
Many assisted living centers for the elderly are large structures housing anywhere from 100-500 residents. This hardly makes it easy to feel connected to your community.
Gene does assisted living differently and he's teaching thousands to do the same.
The waves of change
Gene has a little nickname for the impact the Baby Boomer generation is going to have on just about everything from real estate to health care. He calls it the "silver tsunami."
"You can't argue with the demographics," Gene says. "We are talking a demographic shift that is undeniable. There are elderly citizens in every state. You can make money doing this anywhere."
So what exactly is Gene doing about the silver tsunami?
He invests in regular houses, makes a few key renovations, adds in tenants, staff, and caregivers … and just like that, he goes from landlord to business owner.
The philosophy of Residential Assisted Living appeals to Gene's customers because they feel comforted that grandma or grandpa will be living a normal lifestyle.
And it appeals to Gene's personal philosophy to "do good and do well."
"We always have to remember that our tenant is not actually our customer," Gene says. "Our customer is who we like to call 'Daughter Judy.' In other words, the tenant's children who are looking for a clean, safe, happy home where their beloved parent will be well cared for."
Home sweet home
Care and accommodations are crucial to the business model's success. The average Residential Assisted Living property will house 10-12 residents. Living spaces such as offices and dining rooms can be converted into bedrooms.
Each state has their own rules regarding things like occupancy and structural regulations.
"We have to remember this is a home, not a hospital," Gene says. "So it needs to feel comfortable. An ideal property to convert would be a single-level ranch style house divided into 300 square feet per resident."
Over the years, Gene has found that some areas are better than others for Residential Assisted Living. As with all real estate it's always about location, location, location.
Gene prefers to stay away from HOA neighborhoods because although they can work for the facility, they sometimes cause a little more headache than needed.
"When selecting a location, think about the community," says Gene. "Don't buy the property first with the intent to fill it up. First find your tenants and they will lead you to the prime real estate."
The learning curve
This style of assisted living is new. It's innovative. Gene started traveling uncharted territory, but he's now the expert tour guide anxious to get new recruits onboard.
Each year Gene personally hosts the Residential Assisted Living Academy where individuals can learn the business model, tour properties, and speak to field experts and first-time owners.
This three-day, intensive course benefits the students because they can dive right in to see what life is like as a landlord and business owner.
Once finished with Gene's courses each graduate has the confidence, systems, resources, and support to successfully operate their own Residential Assisted Living business.
Interested in seeing the possibilities for you?
Click here to learn more about Residential Assisted Living Academy Training.
As we like to say … go make some equity happen!
---
More From The Real Estate Guys™…
The Real Estate Guys™ radio show and podcast provides real estate investing news, education, training and resources to help real estate investors succeed.