We're back … with an all-new episode of Ask The Guys!
In this series, we answer YOUR questions about all things real estate.
Before you click play, please remember that we are not tax advisors or legal professionals. We offer ideas, not advice … please run any investment ideas past a professional before putting them into action.
Now, listen in to The Real Estate Guys™ show! You'll hear from:
Your pondering host, 

Robert Helms

His pesky co-host, 

Russell Gray
Bob Helms

, the godfather of real estate
---
Listen
---
Subscribe
Broadcasting since 1997 with over 300 episodes on iTunes!
---
Review
When you give us a positive review on iTunes you help us continue to bring you high caliber guests and attract new listeners. It's easy and takes just a minute! (Don't know how? Follow these instructions).
Thanks!
---
Syndication, securities, and accreditation
Susan, from New Hope, Pennsylvania, wants to know what real estate investment opportunities are open to non-accredited investors.
The short answer is A LOT. For the long answer, let's start with a definition.
An accredited investor is someone who has a net worth of over $1 million excluding their primary residence OR someone who has had an annual income of $200,000 for at least two years ($300,000 for married couples).
These requirements allow the SEC to regulate the kinds of investors who get involved in securities investments.
They are a way to verify you've reached adequate financial aptitude and won't run aground by investing in a big deal.
If you're not at that level yet, that's perfectly all right!
You have multiple options:
Employ a tenant-in-common ownership to invest in a property as a group. Make sure you structure the deal so it stays within SEC regulations.

Make friends with a syndicator. Deal makers can work with up to 35 non-accredited investors through the 506B exemption.

Work with an accredited partner to complete your first few bigger deals.

Invest in a publicly traded security in real estate.

Use a crowdfunding site to invest limited funds into a larger project.

Make a private loan to other investors.
HOWEVER … keep in mind that the average beginning investor is NOT accredited. Condos, single-family homes, and other smaller properties are ALL available to non-accredited investors.
In fact, the vast majority of real estate investment opportunities are available to non-accredited investors.
The fundamental piece of the equation is education. You have to know WHAT you're buying and WHO you're doing business with for every deal before you can move confidently into a deal that risks large amounts of your equity.
Michael, from Richardson, Texas, asks a related question … when does a deal become syndication?
Syndication simply means putting together money from a group of individuals.
Things start to get a little tricky when some of those individuals are passive investors, however … because then you have a security and have to make sure investors are accredited, like we talked about above.
When you're working with a group of people to do a deal, make sure you hire a real estate or securities attorney to properly document your deal. We DO NOT recommend the do-it-yourself method here.
Repair first … or sell as-is?
Betty, from Littleton, Colorado, is wondering whether her in-laws should fix the broken foundation of their home before selling or sell it as-is.
Bob reminds us that as-is means as disclosed … it's important to tell a potential buyer EVERYTHING that could be an issue, including any reports you've commissioned.
The best solution in this case might be to get a report on the damage to the foundation … and then decide whether to sell or fix.
There's no automatic best answer here … in a strong market, you can probably get away with as-is, while in a buyer's market, you may have to do more work.
To figure out the best option, sit down with your real estate professional.
Investing to learn
We got a question from Daniel, in Garden Grove, California. He is wondering how to invest in larger deals as a learning endeavor. He wants to expand beyond single-family investments. Like our first questioner, he is not accredited.
Let's start with what you need to do to FIND deals as a passive investor.
Passive investors bet on both the jockey and the horse. In other words, you need to know the details of the deal … AND know who you're doing business with.
That's why networking events are so important. And the TYPE of events you go to are important too … we bet you'll find more dedicated, passionate investors at professional development events than at events where syndicators get together to show off their deals.
If you want to learn, put yourself out there, get to know people, and pick out a few niches you find interesting. Then put a smaller amount of money into multiple deals … instead of putting all your eggs in one basket.
And make sure you're working with a syndicator who is invested in your educational process. You want a syndicator who will let you be a fly on the wall.
Passive investment options for residential assisted living
Bill, in Northbrook, Illinois, asks whether it's possible to invest passively in residential assisted living or AirBnb investment options.
If you're interested in residential assisted living, we recommend looking into Gene Guarino. His educational events have taught many investors how to step into the assisted living field … and many of those investors become syndicators willing to work with investors like Bill.
AirBnb, on the other hand, is something we're not 100 percent sure about yet. There's some legal resistance and the whole industry can be a bit sketchy.
We just don't know enough about AirBnb investing to recommend this option … and we haven't yet found an expert who's really crushing it in that field. For now, this option is just a wait-and-see niche for us.
Book releases and Belize trips
We answer three quick questions from curious listeners …
Ellie in Seattle wonders where she can find a copy of Bob Helm's new book, Be The One Percent.
The book is meant to teach realtors about how to serve investors … and become investors themselves.
To get your hands on a copy, listen in to the show for special access.
John, from San Antonio, Texas, wants to know whether we hold a convention in Belize. While we don't hold a convention … we do conduct Belize discovery trips three to four times a year!
These trips are a great way to get an in-depth perspective on the Belize market … and even if you're not ultimately interested in offshore investing, you'll learn a heck of a lot about market analysis.
Holly, from Pingrove, Illinois, wonders whether we have any Belize field trips scheduled in the near future. To check out upcoming field trip dates, check out the event page.
Finding the truth about private lending platforms
We were excited to hear from a former participant in our mentoring program. Domingo, who's located in San Anselmo, California, wants to know what we think of a particular private lending platform.
He also wants to know what we think about his general economic theory … that there's a strong possibility the market will come down, and that real estate will continue to be a viable investment option during a crash, even if liquidity dries up.
About the lending platform, we can't really comment. There are several peer-to-peer lending platforms that specialize in crowdfunding loans, and these can be a great way to diversify loan types.
But lending is lending … so no matter the loan type, you have to understand the basic underwriting … what you get if a foreclosure happens.
Don't get lost in the weeds. Instead, understand the basics … what are you giving, and what do you get? And if things go wrong, what happens?
As to the economic theory, we think Domingo is on the right track. ALL of our listeners should be thinking about how to position themselves so they can thrive when a downturn happens.
Land brokerage and multi-family investing
Our last question is from Troy, in Millcreek, Washington. Troy is looking to get better as a land acquisition agent … but he also wants to dip his toes into multi-family products.
We haven't been in the land brokerage business, but we think there are a few things to take into consideration.
First, land is not land is not land.
By that, we mean every land bank could lead to a different outcome … so you need to look at where every piece of land will end up, whether that's agriculture or retail development.
Second, every specialty brokerage follows the 80/20 rule … 80 percent of real estate is sold by 20 percent of agents. So, be the 20 percent.
That means you need to be really well educated, have outstanding product knowledge, and build excellent relationship.
To succeed, look for the big players in your field and try to get in a room with them. Pick their brains, learn the language, and build your business.
And ask yourself the most important question … who is my customer? Understand the needs of the person you'll be selling to.
As to multi-family, our friend Brad Sumrock has a wealth of resources. He's one of several multi-family investors on our Summit at Sea faculty … but he also holds a two-day training three times a year in Dallas, Texas.
It's an invaluable learning opportunity, and one we can't recommend enough.
Have a question of your own? Ask us here. Until next time, happy investing!
---
More From The Real Estate Guys™…
The Real Estate Guys™ radio show and podcast provides real estate investing news, education, training, and resources to help real estate investors succeed.
---
Love the show?  Tell the world!  When you promote the show, you help us attract more great guests for 

your

 listening pleasure!
Job creation is up. Even better news … the jobs being created are blue-collar jobs, many in the reviving manufacturing industry.
This means more wages, more workers … and more folks who can pay rent.
In this episode of The Real Estate Guys™ show, we talk to an entrepreneur who has built a real estate business in an off-the-radar market.
The truth is, the hot markets you always hear about … San Francisco, New York, Los Angeles … don't make sense for investors.
On the other hand, markets with not-so-great reputations might get you the best bang for your buck, depending on where they're at in the market cycle.
Our conversation today delves into what makes a market make sense … and what it takes to make a profit in sensible markets.
Listen in … you'll hear from:
Your reputable host, Robert Helms
His bad-reputation co-host, Russell Gray
Bryce Keesee, founder of Great Lakes Capital Solutions
---
Listen
---
Subscribe
Broadcasting since 1997 with over 300 episodes on iTunes!
---
Review
When you give us a positive review on iTunes you help us continue to bring you high caliber guests and attract new listeners. It's easy and takes just a minute! (Don't know how? Follow these instructions).
Thanks!
---
Riding the market waves
Let's start with a quick real estate investing lesson.
Many people generalize the entire real estate investment category. They think real estate is overheated … so there's no opportunity anywhere, for anyone.
That's just plain wrong.
Real estate is NOT an asset class. It's NOT a market. It's an investment category with MANY different markets, each of which is in its own unique place in the market cycle.
But smart investors don't look at averages. They take the time to do research, look for clues, kick the dirt, and meet people in individual markets.
When you're looking for great markets, one excellent option is the comeback market.
Markets go through phases …
Growth.

Stabilization.

Deterioration.

Revitalization.
Catching a market as it hits step four is the key to riding an up-wave.
You don't want to get in before things have started looking up … but you do want to get into markets that are turning upwards before the crowd.
Case study: Cleveland
Our guest Bryce Keesee got into real estate in southern Florida 15 years ago … but he has since switched to a market in the midst of MAJOR revitalization.
The market? His hometown … Cleveland, Ohio.
You might not initially think of Cleveland as a great investment market. That's part of what makes it so great.
Bryce says the market offers many benefits … good price points for properties and rents, a steady flow of dependable tenants, stable worker incomes, and best of all … high cash flow.
Let's get into what makes Cleveland so great.
First of all, a revitalized manufacturing industry only adds to the wide variety of blue-collar companies in the city.
Steel manufacturers join other major employers like Lincoln Electric, Progressive Insurance, several Amazon warehouses, and the renowned Cleveland Clinic, just to name a few.
This variety offers stability … and provides blue-collar jobs that keep rent prices steady.
These jobs are one reason Cleveland has a reputation for affordability.
Bryce is a fan of blue-collar workers because they tend to be long-term tenants. Many of these workers don't plan to buy a home. Purchasing a property is "off the list" of goals for many people.
Dive into the details
We asked Bryce to give us the low-down on his typical rental property.
Bryce says properties are slightly different depending on location.
The east side of Cleveland has been abandoned for many years, although it's starting to see growth now. So price points are a bit lower.
Bryce says single-family homes on the east side sell for $60-65,000. Monthly cashflow is $750 a month, on average … well above one percent.
The west side, on the other hand, has slightly higher price points and rents. Homes sell for 70-75,000, and rents are in the $900 range.
It takes 30-60 days from closing to repair and refurbish properties so they're ready to rent.
The rehab process doesn't follow a cookie-cutter template. Bryce and his partners have standardized the contractors and materials used, but each property gets an individual evaluation.
He wants well-functioning, desirable rentals that will save the company time and maintenance costs in the long-term.
That keeps tenants happy. Bryce also works to keep tenants happy by building relationships with tenants via his property management company.
"Our tenants love us," Bryce says. A big reason is great communication from his property management team, with whom he has a 10-year relationship.
What about the general atmosphere of the Cleveland market? Ohio is extremely landlord-friendly, says Bryce. The law allows for a 3-day notice to vacate for non-paying tenants. The eviction process is only 10 days.
That doesn't mean Bryce follows those timelines … he says his response is to establish a relationship with tenants and make sure the lines of communication are open. Yet another reason why property management is so important!
Investors interested in the Cleveland market should listen in to get access to a special report by Bryce that includes even more details!
Ohio Field Trip
Bryce really loves Ohio, and he thinks other investors will too.
Cleveland has great sports teams and the second-largest performing arts district outside of New York City.
But it's also experiencing a revitalization that you can only really understand by kicking the dirt.
That's why we recommend the Cleveland Field Trip.
You'll get a chance to tour Cleveland with Bryce. But you'll also learn about the investment model Bryce uses … an excellent education even if Cleveland isn't right for you.
We live in an era of over-saturated markets. It's hard to find markets that make sense. But some markets are just starting to get hot.
The very best way to get in on these markets is to learn from someone who has boots on the ground. Because remember, you're not looking for a property, or even just a market … you're looking for a TEAM.
And a field trip is the best way to meet the people … who know the market … and can help YOU build your own brilliant team.
---
More From The Real Estate Guys™…
The Real Estate Guys™ radio show and podcast provides real estate investing news, education, training, and resources to help real estate investors succeed.
---
Love the show?  Tell the world!  When you promote the show, you help us attract more great guests for 

your

 listening pleasure!
One of the most important pieces of advice we give to investors new and old is "Live where you want to live, but invest where the numbers make sense."
Once you break out of your market comfort zone, you can experience incredible personal and business growth … and build a diversified, stable portfolio.
In this episode, we discuss the various types of markets available to real estate investors … and chat about how to pick a market based on your personal goals.
Listen in! In this episode of The Real Estate Guys™ show you'll hear from:
Your diversified host, 

Robert Helms

His divergent co-host, 

Russell Gray
---
Listen
---
Subscribe
Broadcasting since 1997 with over 300 episodes on iTunes!
---
Review
When you give us a positive review on iTunes you help us continue to bring you high caliber guests and attract new listeners. It's easy and takes just a minute! (Don't know how? Follow these instructions).
Thanks!
---
The two major market types
Let's start from the top! Investment markets can be categorized into two major types … cash flow markets and equity growth markets.
Whether a market produces strong equity growth or stable rents is a byproduct of supply and demand.
Cash flow markets have a steady demand for rentals from working-class tenants with stable income. These factors combine to create high occupancy rates and reliable income.
These markets don't sizzle … but they offer steady returns.
On the other side of the coin, markets like San Francisco and Los Angeles are proven, stable equity growth markets. Investors won't get reliable cash flow in these markets … but if they get in before the market gets hot, they'll get hefty equity growth.
You can predict the next equity growth markets by looking at markets where the ability to supply new housing is beginning to be restricted.
Buying a property for equity growth is a completely different style of investing than cash flow investing, and it comes with some challenges … like finding properties that make sense, choosing markets with a good probability of growth before they get too hot, and managing your income.
It requires caution … because if you choose the wrong market … or the right market at the wrong time … your investment can go against you.
Of course, these two major market types are two extremes. The reality is that markets fall onto a continuum … and yes, there are markets that combine equity growth and cash flow.
Some markets have the capacity to supply housing as they continue to grow in value. However, inevitably that market will begin to slow down and shift through the cycle.
There are some trade-offs to combining equity growth and cash flow … for example, cash flow isn't quite as good as prices go up. To evaluate a current market, look at the trajectory of other major markets like New York or even Dallas.
Markets are cyclical, and almost every market evolves the same way. There are four basic stages in a market cycle:
Growth.

The market is expanding as more people are drawn to the area.

Equilibrium.

After a period of growth, the market slows down and is mostly developed.

Decline.

This can happen when a market falls out of favor or loses employers.

Revitalization.

The market starts to pick up again when demand increases.
The key? Study markets you want to invest in. Understand there is an evolution process, and even if a market is currently great for cash flow, it can absolutely evolve into an equity market in the future.
How to allocate your real estate assets
You've probably heard the saying, "Diversity is a recipe for mediocrity." And while that rings true in some cases, we think diversity can be your key to a stable portfolio.
Investors can benefit by using a basic asset allocation recipe … and remember, these numbers are yours to fiddle with:
50% of your portfolio should be

allocated to solid cash flow markets.

30% should be

invested in aggressive equity growth markets

that show signs of being in the path of progress, such as supply and demand imbalances.

And your remaining 20%

should be liquidity funds

… dry powder you can have on hand so you can swoop in and pick up great deals when everyone else is strapped.
Here's a good question … how do investors approach aggressive growth markets?
To leverage an equity growth market, you need to invest while the market is still emerging.
That doesn't mean investing in brand-new markets … it means looking for markets that are starting to take off with signs of job growth and increasing demand.
You want to avoid being spread too thin across markets … but you also want to be leery about banking on any one type of market. As the saying goes, "Don't put all your eggs in one basket."
There are, of course, some advantages to sticking with a single market, like efficiencies of scale. But if you stick to a single market and that market declines, your whole portfolio is affected.
Unique market types
Of course, every market has unique factors, but some markets stand out from the crowd in particularly distinctive ways.
You can make a great income investing in housing near colleges and universities. It's a captive market with constant need and a built-in client base … most students have good income durability.
You do have to consider the nature of technology, social trends, and educational trends when investing in a college market, however.
A great resource for information is the college or university itself … they can provide great data on the student population. If you're careful, this can be a stable market.
Jobs aren't the only driver of strong markets, as retirement markets prove. Retirees today are more active and less likely to buy a house.
They can also make excellent tenants, especially because retirees are no longer geographically linked to their income, whether that's social security, a pension, or investment returns.
By positioning yourself in markets like Boca Raton or Palm Springs, you can benefit from retirees who are searching for an affordable, attractive lifestyle that doesn't tie up a bunch of capital.
Making a lifestyle investment means picking a market YOU want to spend time in.
This often involves renting a property on a monthly, weekly, or even nightly basis … which translates to high income, even when offset by higher management costs.
A major benefit of a lifestyle market is the chance to use the property yourself, whether that's for a few months every year or during your own retirement.
The international market.
Investing outside of your country is a great way to diversify. The United States is not the only country in the world that offers great places to invest.
Investing outside of the U.S. also gives you the chance to create income in a different currency and park your wealth in a different economic environment.
And international investments are a sort of lifestyle investment … they certainly give you a good excuse to travel!
Although international investments can often require a steep learning curve, they're something every serious investor should take a look at.
There's always a great-performing market if you know where to look.
Sleeper markets aren't on the top 50 metropolitan statistical areas. These are boutique markets … the markets no one else is talking about.
They allow you to make returns no one else can make … but there isn't as much ballast, so you have to be very, very careful.
Don't forget to consider property type
We've discussed market types in this episode … but another important part of your investment decision is property types.
The choice of single-family, multi-family, commercial, development, or land-holding property is an important factor when balancing your portfolio of well.
And different markets hold different opportunities with regard to property type.
We want to get you thinking about where to look for your next investment … and market type is a great place to start!
---
More From The Real Estate Guys™…
The Real Estate Guys™ radio show and podcast provides real estate investing news, education, training and resources to help real estate investors succeed.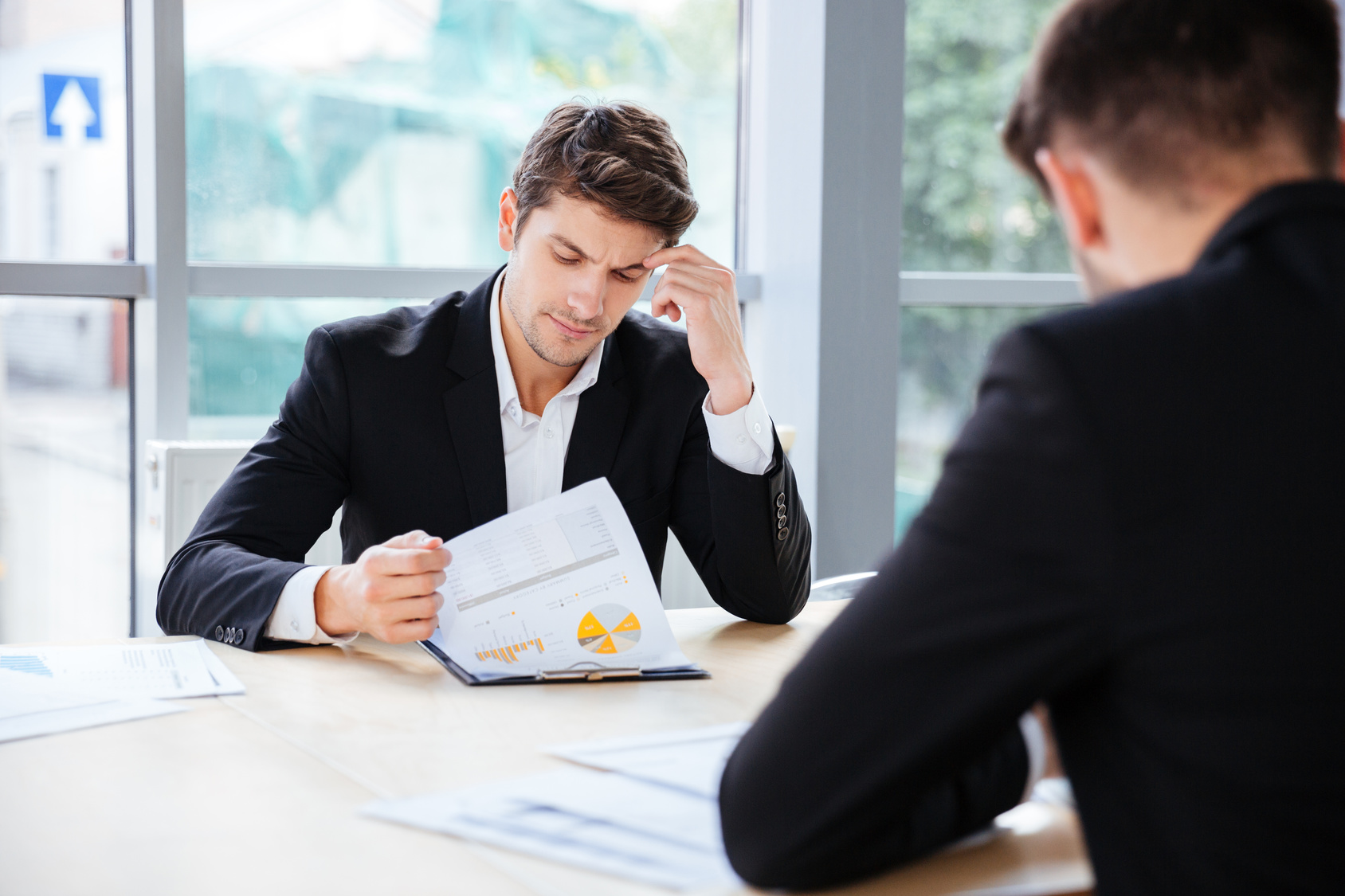 If you've been listening to our show the past few weeks, you may have noticed a trend.
Robert Kiyosaki talked about a pending market crash. Ken McElroy talked about sitting at the top of the market and not buying.
We want YOU to know that when we bring guests on the show, we don't have an agenda. We let our guests discuss what they feel is most important at the moment.
Our guests are pretty smart. So when a pattern emerges … we take it seriously!
That's why in this episode of the show, we talk about how to navigate market cycles and stages.
Good investors don't lose their cool in a crisis … and with the possibility of market lows around the corner, we want you to be prepared.
So to help you, we brought in a special (and very qualified) guest … Rod Khleif, a successful investor who's weathered some storms himself but came out on top.
In this episode of The Real Estate Guys™ show you'll hear from:
Your captain on the economic seas, 

Robert Helms

His calm and collected(?) co-captain, 

Russell Gray

Multifamily investor and philanthropist

Rod Khleif
---
Listen
---
Subscribe
Broadcasting since 1997 with over 300 episodes on iTunes!
---
Review
When you give us a positive review on iTunes you help us continue to bring you high caliber guests and attract new listeners. It's easy and takes just a minute! (Don't know how? Follow these instructions).
Thanks!
---
A primer: market stages, market cycles, and levels of competence
Every investor is sailing their own ship in the economic ocean. As ship captain, you have to analyze multiple variables … the winds of change, the various currents.
Market cycles and stages are the currents you sail in. These currents don't always move in sync. In fact, they rarely do.
So being a smart investor means keeping a handle on multiple variables at the same time. And keeping your cool when the currents are rough.
In order to stay in control, though, you have to know what's going on under your feet. You have to be able to identify and analyze market stages and cycles.
A quick review of market stages:
Stage 1: Growth. An area is expanding.
Stage 2: Equilibrium. Land is developed, buildings built—an area is at its prime.
Stage 3: Decline. Signs of use increase; the area of favor changes.
Stage 4: Revitalization. New businesses/occupants bring new growth to an area.
Market stages are NOT the same as market cycles. These stages and cycles happen at the same time.
Successful investors will be able to see and analyze the threads of every individual stage and phase their market is going through.
A quick review of market cycles:
Phase 1: Recession. The market bottoms out, prices are down, people are selling.
Phase 2: Recovery. The volume of sales increases, although the price point may still be low; occupancy increases.
Phase 3: Peak. Capital is available, demand is high, occupancy and rents are up.
Phase 4: Contraction. The market heads toward recession again. A sign: rents may remain high, but occupancy starts to waver.
In the real world, markets are both interlinked and independent … but more often than not, they're independent of each other.
This means YOU have to learn to read the signs to know when a market will contract or expand.
If you miss the signs, getting knocked out doesn't mean you're permanently out of the game. It can be a wakeup call that helps you become a more competent player.
Every real estate investor goes through the four levels of incompetence. A quick review:
Level 1: Unconscious incompetence. You're incompetent and you don't know it
Level 2: Conscious incompetence. You get a wakeup call—you know you don't know everything, but you're still fumbling in the dark.
Level 3: Conscious competence.  You get around the right people, educate yourself, work hard, build expertise in your field.
Level 4: Unconscious competence. After a lot of work, you get so good at the game you don't even have to think about what you're doing.
Worth noting … you can't get to Level 4 without going through the first three.
The future contains both great times and terrible times.
It won't always be sunshine and roses. But if you stay in the game, you'll witness both the downs AND the ups—and learn from them.
Remember, "A bend in the road is not the end of the road unless you don't make the turn." Our guest today is someone who DID make the turn when the road turned sharply—and unexpectedly.
Rod Khleif: From humble beginnings, success … and failure
Rod Khleif will tell you himself that he came from humble beginnings.
He got his start in real estate after he watched his mother buy a house with her hard-earned babysitting money … and make an easy twenty grand, just by sitting on it for a couple years.
He started out by buying houses … 500 in Denver, a few hundred in Memphis, and finally around 1,300 in Florida. That's right … at one point Rod owned over 2,000 houses!
And then the housing bubble burst in 2008, and Rod lost almost everything.
Rod realized he had been so focused on the VALUE of his properties that he had neglected CASH FLOW.
But that's when he noticed … despite a rocky market, his multifamily properties were actually doing okay.
They contracted, sure, but they weathered the storm.
Rod estimates he lost about $50 million that year, but today, he calls the experience a "seminar."
Sure, it was very painful. He thought he was set for life! But he's learned that his biggest failures can also be his most valuable lessons.
Handling failure with positive psychology
When Rod first tried to make sense of what had happened to him, he turned to the advice of life coach Tony Robbins.
Robbins says that only 20% of your success is due to the actual mechanics. The other 80%? That all depends on your mindset.
Rod took this advice to heart. He started making goals, and equally important, visualizing his goals.
He recommends a few simple steps for those who want to achieve success:
First, have clear and concise goals. Write them down! Rod recommends starting with four one-year goals.
Next, write down your WHYs. Why are these goals an absolute must? And why is not failing important to you? "People will do more to avoid pain than gain pleasure," Rod reminds us. Use your emotions here!
Third, VISUALIZE your goals. Get a picture of what you want and put it somewhere you'll see it every day.
Rod says it was this process that ultimately got him through the hard times of 2008. He knew his ultimate goals … and he put all his energy into them.
It was only through focusing on the positive that Rod was able to deal with the negative.
Like Tony Robbins say, where your focus goes, your energy flows.
Finding fulfillment through positive philanthropy
Rod's ultimate fulfillment didn't just come from rebuilding his portfolio.
He had a realization one day while he was lounging in his dream house, which he'd built for himself with his earnings: he'd built a "testament to his ego" but hadn't made a meaningful difference in others' lives.
Even though he'd achieved his main goal in life, Rod realized there was a difference between the science of achievement and the art of fulfillment.
He asked himself, "How can I add value to my life?"
Today, Rod is a major philanthropist. His foundation, "The Tiny Hands Foundation," has provided meals, toys, and school supplies to over 45,000 children.
He encourages every investor to find a way to focus their energies outward. Happiness, he says, comes not from money, but from fulfillment.
The magic of multifamily housing
Not only is Rod a successful investor and philanthropist today, but he's also an author and podcast host himself. He coaches investors on creating lifetime cash flow from multifamily housing—the investment he's been most successful with.
We asked Rod why multifamily housing works so well for you.
Rod told us the main reason was logistics.
Having standardized apartments in one location makes everything easier: maintenance work, showing apartments, even dealing with vacancies.
And if you're just starting? Consider a duplex or four-plex. These properties are considered residential—that means residential financing, too!
No matter what, though, take action. By all means, write your goals down, get educated—but then go out and do it.
Interested in learning more from Rod about multifamily properties? You're in luck! Email rod (at) REGR (dot) com for your free copy of his book, How to Create Lifetime Cash Flow Through Multifamily Properties.
Success is a journey
We think Rod's a great role model. We especially admire his ability to talk about his mistakes and rough patches openly.
His success—and your success—ultimately comes down to your ability to manage your psychology and find ways to thrive during a downturn.
Rod realized, like great investors do, that success is a journey and the outcome isn't ever entirely dependent on your actions.
He kept moving forward, even at his lowest. We encourage you to keep moving forward … no matter what!
---
More From The Real Estate Guys™…
The Real Estate Guys™ radio show and podcast provides real estate investing news, education, training and resources to help real estate investors succeed.