Another great collection of questions from our ever-growing audience!
Behind the microphones, but ahead of the curve for this high-speed episode of The Real Estate Guys™ radio show:
Your driver of dialog and high-performance host, Robert Helms
His mechanic of mathematics and financial strategist, Russell Gray
Lots to cover in this jam-packed edition of Ask The Guys, so as soon as the green light flashes, we're off!
One listener is ready to move up from single-family to multi-family.  He's found a market with higher than average cap rates. Is that good?
Well…it SOUNDS good.  But multi-family cap rates are pretty low right now.  So maybe this market is high for a reason.
"Cap rate" is short for capitalization rate.  It's simply a way to measure cash flow from operations.
Think of it like interest on your savings account…back when you actually earned interest on your savings account!
Interest is a way to price risk.  So sometimes a high rate, means a high risk.  This is especially true when a market is very active.  No one is dropping prices to attract buyers.  In fact, it's quite the opposite.
So higher than usual cap rates COULD mean there's some risk the other buyers are seeing…that you aren't.  It's not a a reason to say "no".  But it's a clue to take a closer look at the various risk factors.
Another listener is trying to use his 401k funds to invest in real estate.  And who can blame him?
With the stock market at bubble highs, it might be time to get into something a little more…real.  Like real estate.
But how to access 401k funds without paying all those nasty taxes?
It's actually pretty easy if it's a 401k from a FORMER employer.  You simply convert it to a self-directed IRA and place it with a custodian willing to allow you to use it for real estate.
If your 401k is with your CURRENT employer, you might be stuck with only being able to borrow out a portion of it.  Although sometimes, if you work for small company with an understanding owner…or better, you own your OWN business…you can set up or change your 401k plan to permit self-direction.
Then someone asks if The Real Estate Guys™ were going to do a field trip to Cuba any time soon…
Um….no.
Not that we don't like Cuba.  But it's still in the "pioneer" stage as far as real estate investing goes.  The EARLY pioneering stage.
U.S. sanctions against Cuba were only recently lifted…and the security of private property rights is still a LONG way from being something you can depend on.
So we'll wait and watch for now.
There are lots of other great questions…about broken leases, underwater properties, lease options and the impact of the baby boomers re-allocating from stocks to bonds.
Heady stuff.
But that's because we have a really smart audience!
So tune in as we take our best shot at listener questions on The Real Estate Guys™ radio show!
Listen Now: 
The Real Estate Guys™ radio show and podcast provides real estate investing news, education, training and resources that help real estate investors succeed.
One our favorite things to do is answer listener questions!  And as the show grows (now up 3.5 million downloads!) we get lots of them.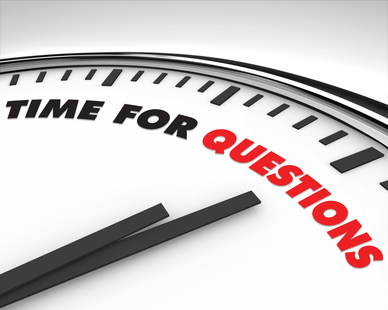 So we asked our email room manager Walter to send us a stack of emails and we picked some fun questions to talk about for this edition of Ask The Guys!
In the studio for another episode of powerful pontifications:
Your brainiac host, Robert Helms
His brainless co-host, Russell Gray
The oldest brain in the business, The Godfather of Real Estate, Bob Helms
How to get started as a real estate investor is…by FAR…the most popular question we get.  But there are always variations on the theme.
This one is about…
Finding a Mentor
In this episode, a listener wants to know how to persuade an experienced investor / developer to mentor him.  Now that's a GREAT question!
Of course, this isn't really an investing question.  It's a sales question.  And that brings up the whole topic of sales as an essential skill for everyone…including real estate investors.
Sadly, many people consider sales simply as a vocation…and not a very noble one at that.
They think just as some people know how to cook, do carpentry, perform brain surgery, or program computers…that salesmanship is simply something people do to make a living.
Wrong.
Salesmanship is a LIFE skill.  Like reading, writing, arithmetic, budgeting and tying your shoes.
In other words, EVERYONE needs to know how to do it.
Think about it.  If you've ever tried to get a job, win a lover, negotiate a good deal on a car, ask for a raise or promotion, etc….you've been using salesmanship.  And the better you are at it, the more good things you can attract into your life.
Okay…off the soapbox…
So in this case, the answer to getting into a relationship where someone who doesn't need your money (that is, you can't pay them to mentor you even if you could afford it), is to uncover some unmet need, want or desire.  This requires asking good questions and listening carefully.
Most inexperienced people will go in talking…pitching all the features of whatever they're offering.  Or worse, they lead with their own needs…like a beggar.  Ugh.
Don't be that guy or gal. Look for things that you can do to help your prospective mentor, investor, lender, seller, employee, partner, vendor…and then negotiate a relationship where you exchange benefit for benefit.
We know.  It sounds so simply and obvious.  But watch the people around you.  Most do not do this consistently or effectively.  So they don't attract as much into their lives as they could or would like to.
Using Leverage…
In case you hadn't noticed, equity happened to a lot of folks smart enough to acquire properties when everyone else was scattering like cockroaches.
So a question came in about what do with the equity…leave it, reposition it, or sequester it?
Another GREAT question!
So we dusted off some of our old equity optimization strategies and shared some thoughts.
First, it's important to remember that equity is wealth on paper.  It's based on a differential between the market value and the loan balance.
The challenge is that market values can change, and because the loan balance doesn't change, when it comes to equity, the market giveth and the market taketh away.
Unless you beat the market to it.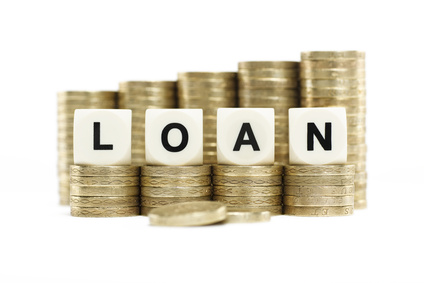 If you don't like the future prospects of the particular property or local market, you may decide to sell the appreciated property and 1031 exchange the equity into a more promising market and property.
But if you still like the current property, you may decide to reposition the equity by refinancing the existing property and using the proceeds to purchase another property.
Of course, the downside of this is that you potentially negatively impact your cash flow.  Usually, a bigger loan means bigger payments (unless you replace a higher rate loan with a lower rate loan).
But if the property's income has increased, your net cash flow may end up being the same.
And if the new property cash flows at a rate higher than the cost of the loan on the first property, you could create positive cash flow on the loan proceeds.  That is, if you take $100,000 out at a 5% rate, your cost of funds is $5,000 per year (deductible).
So if you invest the proceeds in a new property that returns 10% cash-0n-cash, you have $10,000 per year coming in.  You just created a positive spread of $5,000 a year.  Nice!
Meanwhile, you own more real estate.  And if values keep going up, then appreciation occurs over a larger base.  That is, 5 % appreciation on $1 million in property is $50,000.  While 5% appreciation on $200,000 in property is only $20,000.
Of course, there's a dark side…
Your equity is thinner.  After all, $50,000 of equity on a $100,000 portfolio means you have 50% equity.  But $50,000 of equity on $500,000 of property means you only have 10% equity.
So if the market pulls back, you could end up underwater.  A LOT of that happened in 2008.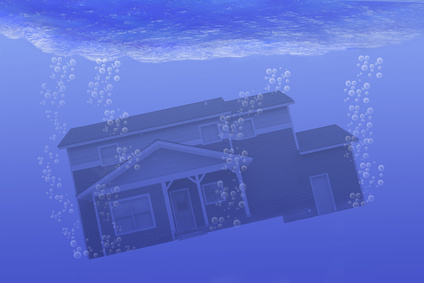 Of course, if you have good cash flow, and plan to hold long term, it really doesn't matter.  You simply wait.
Even if the market NEVER recovers, eventually the properties are paid off.  And no matter what the pricing structure, in any economy, paid off properties are nice to have.
If there's concern about the cash flows on real estate, you might use harvested equity to invest in some other cash flow instrument or investment.
Even though we aren't fans of being a creditor in a falling dollar world, if you're using loan proceeds from property A to make a higher interest loan to on a property with a lot of protective equity (i.e., a $100,000 loan on a property worth $200,000), it can still make sense.
Let's say you borrow $100,000 at 5% and loan it back out at 10%.  You just created $5,000 positive cash flow with less exposure to falling values.
So if the market drops 20%, you have negative equity on the first property with the cheap loan, but you have positive protective equity securing your loan to the borrower on property B ($200,000 less 20% decline means the property is only worth $160,000).
Now if the borrower defaults,  you foreclose and own a positive equity property.
There are other variations, but you get the idea.
As long as there are better things you can do with your real estate equity than leave it in the property, and it only costs you a modest interest rate and some fees to extract it, it can be a very powerful tool to accelerate your cash flow and equity growth.
However, if you have negative equity AND negative cash flow, you might decide that it's not worth writing a check each month from other resources simply to save your credit score or hold on to a property you've lost faith in…which brings up another question about…
Strategic Default
We had a great question come in from a guy with a nice home in the Phoenix area.  It's underwater and he can't rent it out for enough to cover the mortgage and expenses.  Ouch.
So he's trying to decide if just handing the lender the keys (deed in lieu of foreclosure) might be worth it.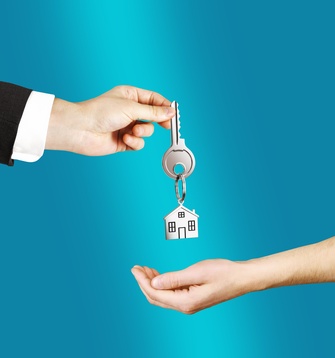 He's got a non-recourse loan so the lender can't ask for anything else besides the house.  So his personal assets are safe.  That's good.
BUT…it means a big hit to his credit score.
However, he says he hasn't really used his credit score for anything for nearly 9 years, and he knows that it will heal itself over time, so why not just take the hit and get out from underneath the negative cash flow?
Another great question!  Though not exactly the way he asked it…
He's looking for reasons to walk away from the property.  Emotionally, he's done.
We, on the other hand, see the value in a high credit score, and would like to see him keep the property if possible.
Why?
First, about the property…
It's a very nice executive home in one of the top retirement metros in the U.S.  And last time we looked, over 11,000 baby boomers are retiring EVERY day.  AND…they're looking for big city amenities at a more affordable price.
In fact, if only 5% of the 11,000 boomers retiring every day want warm weather, big big city amenities, and quality infrastructure (travel, shopping, health care, entertainment, open space, golf, etc…), that's 550 people each day who may choose a place like Phoenix.
So even though there's a glut of properties on the market in his neighborhood right now, that probably won't last forever.
Next, we know the Fed and the government are doing everything they can to prop up the value of homes.  There's an old saying in investing – Don't fight the Fed.  You might disagree with their policies, but they're inflating real estate anyway.
Also, remember that prices fell because of de-leveraging when the mortgage industry imploded.  But recent headlines tell us lending is loosening up…especially at the higher end of the market.
So we think there's a good chance more purchasing power is headed into his property niche.  That's positive for long term values.
Also, he's got a good loan on the property.  Good loans are nice to have.  Especially in an inflationary environment.  Every dollar in debt gets to be paid back with a dollar of lesser value.  Borrowers win when inflation is present.
Second, about his credit score…
Banks are loosening guidelines right now because they want to make loans.  They're trying to attract borrowers.  But not on the low end.  They want good credit scores, solid balance sheets and documentable income.
This guy has all three.
So, his credit score is valuable asset because he can get his hands on cheap capital. And he can make money with cheap capital.
In fact, he can probably very easily make enough money with just his credit score that he could more than make up the negative cash flow on the underwater property.
But, you say, doesn't that put his credit score at risk?
Yes.  But he's already decided he's willing to throw it away.  So why not go for it?  As long as the future deals are all set up non-recourse, the only thing at risk is the credit score.
And the only thing missing is knowledge about how to do it.
The point here is that before you get emotional and simply throw in the towel, it's important to explore ALL the options.  And when your focus is on how to make profit versus simply cut losses, a whole new world of opportunities open up to your imagination.
So listen in to yet another imaginative episode of Ask The Guys!
Listen Now:
Want more? Sign up for The Real Estate Guys™ free newsletter!
Don't miss an episode of The Real Estate Guys™ radio show!  Subscribe to the free podcast!
Stay connected with The Real Estate Guys™ on Facebook!
The Real Estate Guys™ radio show and podcast provides real estate investing news, education, training and resources that help real estate investors succeed.
Super Bowl Sunday! While most people were guzzling beer (we are SO jealous), gorging themselves on chips and salsa, and cheering on their favorite team, The Real Estate Guys dedicated broadcast crew faithfully showed up for yet another edition of real estate broadcast excellence.
And with all the hype about offensive, defensive and special team strategies, we thought it would be fun to do a show on renegade strategies for property owners when lender workout options aren't working.
Taped up and dressed out in shoulder pads, helmets and eye-black for today's broadcast are:
Your Quarterback, Robert Helms
Your Not So Tight End, Russell Gray
The Head Coach and Godfather of Real Estate, Bob Helms
Trick Play Coordinator and Special Guest, Trustee Verification Specialist, Tyler Cohee
After the coin toss and handshakes, we kick off with a discussion about the ethics of loan agreements.  Of course, when you can't make the payment, your options are limited.  But what about when you can afford to make the payment and choose not to?  Strategic defaults are growing in number and popularity.  What are they?  Do they make sense and if so, when?
When it's late in the 4th quarter, you're way behind and you can't get your loan modified; the lender won't forbear, your property is headed to auction; and you just need a little more (a lot more?) time – it's time to call a trick play!  Our special guest Tyler Cohee dials up just the thing when he calls in to explain how trustee verification works. VERY interesting!
Now in the Red Zone, the Guys call several renegade plays for reducing your loan balances, holding onto your properties and gaining more control over precisely when turn a doomed property over to the lender.
Don't miss a show! Subscribe to the Free Podcast
Want More?  Sign Up for The Real Estate Guys Free Newsletter!
Every day we get emails from our listeners.  Some like to tell us how awesome we are (oh, go on!), but most have questions.  We're working on some new ways to be able to be more responsive.  So keep those emails coming!
For this week's show, we decided to grab a few question out of the email in box and talk about them on the air.  Joining host Robert Helms in studio are his trusty sidekick, Russell Gray and "The Godfather of Real Estate" Bob Helms.
We kicked off the show  commenting on Ben Bernanke's pronouncement that "technically speaking, the recession is over."  Yippee! Right?!?
After having fun with that, we reached into the mail bag and pulled out a question about which U.S. markets are "best" for appreciation right now.  Our crystal ball wasn't warmed up, so we chatted on this one awhile.  It's a question that comes up all the time and though easy to ask, it's hard to answer.  So we talked about the conditions we look for to cause appreciation, how today's economic environment affect them, and some specific markets we're watching.
Another question that is salient to the times was about the availability of financing in today's market.  There are certain product segments and demographics that can't find financing, while others have abundant financing available.  Obviously, when you know where the money is flowing and why, you can position yourself in its path and do well.  Having just been at the Rich Dad Real Estate Summit with Ken McElroy, Robert Kiyosaki and several veterans of investing and finance, we had some fresh insights to share.
The next question was also all too common in today's economy.  "I have a property that is upside down with negative cash flow, what should I do?"  As Kenny Rogers sang, "You gotta know when to hold 'em, know when to fold 'em, know when to walk away, know when to run."  Lots of people are struggling with the issue of "strategic defaults" and its ramifications.  (Side note:  The Real Estate Guys wrote a free 18 page report What You MUST Know Before Attempting a Loan Workout to help people in this situation understand their options.
The discussion of  what to do with an upside down negative cash flow property had us reflecting on the previous discussion of where's the appreciation most likely.  It also lead directly into another topic:  The Price of Maintaining You Good Credit.  Good credit has never been more important, but if you have lots of negative equity and negative cash flow, how much is it really costing you to maintain it?  This is a very timely topic and we tossed around our thoughts on the subject.
Listen Now:
The Real Estate Guys™ radio show and podcast provides real estate investing news, education, training and resources that help real estate investors succeed.