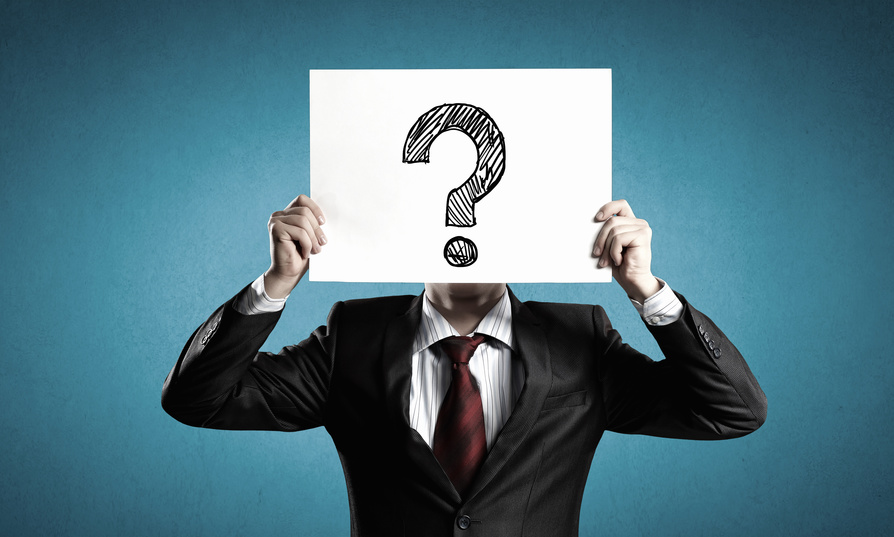 One of the best parts of our job is hearing from our amazing audience … and in this week's episode we have more great questions from all of you.
That's right, it's Ask The Guys!
We're talking about getting started in real estate investing, analyzing deals, understanding how economic cycles affect real estate investing … and more.
Remember, we are not legal or tax professionals. We don't give advice … just ideas. Join our quest to answer your questions!
In this episode of The Real Estate Guys™ show, hear from:
Your book-smart host,

Robert Helms

His street-smart co-host,

Russell Gray
---
Listen
---
Subscribe
Broadcasting since 1997 with over 300 episodes on iTunes!
---
Review
When you give us a positive review on iTunes you help us continue to bring you high caliber guests and attract new listeners. It's easy and takes just a minute! (Don't know how? Follow these instructions).
Thanks!
---
Getting started in real estate investing
Our first question comes from Daryl in Boonville, Missouri.
Daryl wants to know the best ways to get started investing in real estate.
Lots of folks find themselves interested in real estate investing … but they don't really know where to start.
There are so many books, blogs, podcasts, and seminars on the subject. It can be a little overwhelming … yet the basics of real estate are pretty simple.
What's the best way to get started? Well, it depends on what you have to start with, where you want to go, and what you want to do.
But generally speaking, real estate is done with debt.
The first place to start is to take an assessment of where you're at in terms of debt. Begin work on preparing yourself to be an efficient, effective borrower.
Go meet with a mortgage professional. Find out what your credit score is as far as real estate is concerned, what your documentable income is, and what types of loan programs you would qualify for.
Figure out what you need to invest.
Typically you need credit, a down payment, and technical advisors … like a football coach, you need to build your team.
Next, think about what you're trying to accomplish. Most people want to grow … so it really starts with education and understanding your borrowing power.
Education doesn't have to cost you a lot of money … but it will take your time.
Set aside and budget your time to be serious about investing. Go to a seminar or class. Join a local real estate investment club. Read books about the type of real estate that you're interested in.
A great way to get started if you don't have a lot of capital is to offer to help someone who is busy doing the thing that YOU want to be doing.
A lot of folks who are successful in real estate investing have more money than time … you might have more time than money.
The opportunity to lend a hand in exchange for learning can be huge.
You might even consider your first deal as a partnership in some way. One of our favorite ways to partner is through real estate syndication.
Syndication simply means a lot of people putting their money and their time together to do something.
Make sure that the person … or people … you are partnering with honestly know what they are doing.
Analyzing and understanding deals
Chris in Sun Valley, California, wants to know how to better analyze and understand deals.
First of all, there's no such thing as a bad question … except the one you don't ask.
Everybody who is at the front of the line was once at the back of the line … everybody who owns real estate today started with their first property.
It's true that analyzing deals is one of investing's critical skill sets.
If you're analyzing deals for income, you need to understand an income statement for a piece of property.
One way to do this is to look at other deals. They'll come with pro formas. You'll be able to look at the financials … and then go out and look at other real world deals.
You'll learn by doing that research … and once you feel like you've got the fundamentals down and understand the basics of financial analysis, you can take things to the next level.
The other side of the coin is actually analyzing the market, analyzing the physical construction of the property, and analyzing the condition of the neighborhood.
Like so many things in real estate investing, if you can find somebody who is active in the space and learn by helping them … you'll pick up a lot.
You can't get really good at analyzing deals by reading textbooks and taking classes … you will also need hands on experience.
So, start with basic education … and then, find a mentor.
Learning about the economic cycle
Laura in Austin, Texas, is looking to learn more about how real estate plays into the economic cycle … and how it's affected by ebbs and flows. She wants to know what resources and topics we can recommend.
First up is a book by our dear friend Peter Schiff called How an Economy Grows and Why It Crashes.
It's a simple book that is done in a way that makes the economy easy for everyone to understand … but it is also super, super powerful.
It has taken us years to wrap our minds around this stuff. The reason we cover broader picture economics and not just real estate is that every real estate investor is first and foremost an investor.
We all swim in the economic sea of the financial system that we are blessed … or cursed … with. So, it is imperative that we understand it.
There is definitely a lot you can learn by listening to people who have different opinions.
The Summit at Sea™ is a great place to do that. We get people who come in with so many different backgrounds and from many different niches and markets all over the world.
We also recommend studying the Federal Reserve and the bond markets … because that is where interest rates derive from.
Study demographics … because that dictates where the people are.
Then, understand the way CEOs think about business … and where they want to be and don't want to be.
Taxes are another area you'll want to learn about.
In the United States, we've now made real estate arguably the most tax advantaged investment anyone can make … which should attract even more money into real estate going forward.
Like any ecosystem, there are lots and lots of components … and you're not going to master them all. But if you can understand the relationships between them, then you can get into conversations with the masters in each area.
There are lots of great books, podcasts, and conferences to expand your knowledge. Be sure to check out the resources available on our website. We particularly recommend a video series we did called "The Future of Money and Wealth."
Brian Tracy says that if you read an hour a day in whatever area of interest you have, in 10 years you'll become a nationally known expert.
We believe that's true. It happened to us.
More Ask The Guys
Listen to the full episode for more questions and answers.
Have a real estate investing question? Let us know! Your question could be featured in our next Ask The Guys episode.
---
More From The Real Estate Guys™…
The Real Estate Guys™ radio show and podcast provides real estate investing news, education, training, and resources to help real estate investors succeed.
---
Love the show?  Tell the world!  When you promote the show, you help us attract more great guests for 

your

 listening pleasure!
Beauty is in the eye of the beholder … and in real estate, an appraisal is what gives you the unbiased, third party opinion on a property.
Appraisals happen whenever a lender is involved in a transaction, but that's not the only time you'll need or want an appraisal.
We'll examine the three ways appraisers can evaluate a property, why you shouldn't accept an appraisal as gospel truth, and how you can use an appraisal to SAVE money on your next deal
In this episode of The Real Estate Guys™ show you'll hear from:
Your valuable host, 

Robert Helms

His admiring co-host, 

Russell Gray
---
Listen
---
Subscribe
Broadcasting since 1997 with over 300 episodes on iTunes!
---
Review
When you give us a positive review on iTunes you help us continue to bring you high caliber guests and attract new listeners. It's easy and takes just a minute! (Don't know how? Follow these instructions).
Thanks!
---
Understand what an appraisal is
Nearly everyone who has purchased a property has dealt with an appraiser. In most all cases involving a lender, an appraiser is involved.
A lender is one of several parties interested in the value of a property. The seller, buyer, and lender all have an interest in knowing about value for different reasons.
But, an appraiser has no vested interest in a property's value, making them the neutral third party. However, even though they are neutral, it's good to keep in mind that their appraisal is an opinion of value.
While lenders are often interested in an appraisal to check out the value of the home versus the loan, it's a FANTASTIC tool for investors, too.
Appraisers can determine the value of a property based on future use. Depending on what improvements or changes an investor plans to make, the value of a property changes.
So, why would you need to understand valuation?
To secure a loan
To evaluate a deal
To understand your portfolio's value
An appraisal doesn't only happen when evaluating or completing a real estate deal. It's a way to understand your portfolio and properties at any point along the way.
Decode the jargon
An appraisal has a very specific purpose. Its job is to solve a problem: what is the highest and best use for this? That's the challenge.
Appraisers in many countries use the same methods and standards to solve this problem. The Appraisal Standards Board (ASB) develops, interprets, and amends the Uniform Standards of Professional Appraisal Practice (USPAP).
The appraisal report is created using a combination of three methods:
Sales comparison method.

Look at similar properties and what they've sold for recently.

Capitalization approach (income approach).

This is the value the property based on the income it generates. What are people renting for right now? Where else could they go locally? In some cases, there aren't many comps to look at, so the income a property is currently generating might be more appropriate.

Summation approach (Cost segregation approach)

. Look at the income from the property and ask: What would it cost today for the land, construction, and development? This is a way to appraise a large, one-off or unique building.
The appraisers job is to look at the value based on these approaches and to weigh them properly.
How to use an appraisal report
Since appraisal reports are a third-party opinion of value, they aren't set in stone, and shouldn't be taken as the gospel truth.
Once you know what goes into an appraisal report, you can think critically about them and extract the parts that are useful.
And, it can be a valuable tool for negotiation.
In some cases, if an appraisal comes back LOWER than the offered price, it's appropriate to go to the seller and start with that valuation in the negotiations.
Or, if you're planning to go in on a deal with someone else and need to split the property value later, an appraisal is that neutral party that provides the numbers.
As with any expert, appraisers have a WEALTH of knowledge, and it's worth learning a little about their craft. Some appraisers have some impressive niches, including airports, commercial buildings, and even haunted properties!
If possible, try to be on-site for an appraisal and learn what the appraiser is looking for. All of this information feeds into your education and foundation on how to improve properties to get the best bang for your buck … especially in a refinance or a sale.
Appraisals are a valuable tool for an investor. Whenever possible, be sure to spend the money on an experienced, well-respected appraiser. Then, when you get your report, understand the value AND the limitations of a report as you make your important investment decisions!
---
More From The Real Estate Guys™…
The Real Estate Guys™ radio show and podcast provides real estate investing news, education, training and resources to help real estate investors succeed.
As real estate investors, we're always looking toward tomorrow. We've had a long, sustained recovery since the market crash in 2008. Many indicators show the economy is on the right track … the stock market is up, unemployment is down, and the dollar is strong.
So, what could be the problem?
We'll talk about what we've learned since 2008 and how we've changed the way we look at the economy AND the financial system.
Learn how you can repair your financial roof now while the sun is still shining so when the next downturn comes, you'll be in better shape to protect and grow your wealth.
In this episode of The Real Estate Guys™ show you'll hear from:
Your weather-any-storm host,

Robert Helms

His fair-weather co-host,

Russell Gray
---
Listen
---
Subscribe
Broadcasting since 1997 with over 300 episodes on iTunes!
---
Review
When you give us a positive review on iTunes you help us continue to bring you high caliber guests and attract new listeners. It's easy and takes just a minute! (Don't know how? Follow these instructions).
Thanks!
---
Inspecting the financial foundations
From the outside, the economy looks like it's in good shape. But, just like when you're evaluating a house, it takes an expert to understand what shape the foundation is in.
While it's easy to look at the structure and assume everything is going well, a failure to inspect the foundation could cost you dearly.
One of the most important things we learned from the 2008 market crash is the difference between the economy and the financial systems it's built on.
In order to do that, we knew we needed top-notch inspectors. We changed who we hung out with and started to learn from economic experts outside of real estate.
They taught us about the cracks in the foundation and how we could better prepare for economic downturns. Because while we didn't see the scope of the crash, there were experts who did!
Through serious study, we've learned that this is something that anyone can learn.
So, how did the investors who weathered the storm in 2008 do it? And how can we all be better prepared for next time?
Digging into debt
Our financial system is built on debt. The amount of debt on corporate and government balance sheets is staggering.
When consumer and business confidence is high, everyone borrows to consume more. Eventually, this leads to too much leveraging and over-allocated capital. And the higher the boom, the bigger the bust.
The Federal Reserve has tools in place to help smooth some of the dramatic rises and falls. When the economy slows, they lower interest rates to free up lending. As recovery builds, they raise rates to tighten and restrict lending.
For individual investors, one of the biggest problems was that our portfolios were built for perpetual sunshine. And while the next crash won't necessarily look the same, there are plenty of similarities.
Shoring up your investments
Learning from the past means you'll be in a better position to profit from the next downturn. Don't let the good economic numbers lull you into doing nothing. Use the good times as a wake-up call!
Don't spread your equity too thin.

Make sure your deals make sense on paper and that you aren't lowering your standards. The bigger your portfolio, the more careful you need to be and the fewer mistakes you can make before a market downturn tumbles all your holdings.

Keep cash on hand.

Don't over-rely on your credit lines for liquidity.

Have your foot near the brake.

Keep an eye on your assets, credit, and future deals. There's no need to panic, but be cautious and thorough.

Consider having some properties paid for in cash.

If you have a property without a loan, it won't be a target of or subject to the swings of the market.

Acquire recession-resistant real estate.

Look for properties in the middle of the market where there's nearly always demand. Also consider niche investments like long-term storage, luxury properties, or assisted living opportunities.
If you're looking for a fantastic primer on the financial system, how it is the foundation for the economy, how to recognize the warning signs of a downturn and how prepare for it, check out our video series The Future of Money and Wealth.
We captured some of the best and most relevant information from expert financial minds in 20 sessions you won't want to miss. The information in this series is a head start into understanding the underpinnings of the system and how to build and protect your wealth in a changing economy.
To learn more, send an email to future [at] realestateguysradio [dot] com.
---
More From The Real Estate Guys™…
The Real Estate Guys™ radio show and podcast provides real estate investing news, education, training and resources to help real estate investors succeed.
We're just two weeks removed from our incredible Future of Money and Wealth conference … an it was an EYE-OPENER.
(If you missed it, you'll be glad to know we video-taped the ENTIRE event and it's in postproduction right now.   Click here to pre-order at a really great price.)
Meanwhile, now that we're getting back to our normal routine, we noticed some real estate related news that looked interesting …
Home prices surge to a near four-year high, Case-Shiller shows 
– MarketWatch, April 24, 2018
"Rather than moderating, as many economists expected, home prices are accelerating.  The 6.8 percent annual gain … was the strongest since mid-2014."
" … finally broke above the peak it last touched in 2006."
Hmmm …. is that good?
It kind of feels good.  Then again …
Subprime mortgages make a comeback—with a new name and soaring demand
–CNBC, April 12, 2018
"The subprime mortgage industry vanished after the Great Recession but is now being reinvented as the nonprime market."
A rose by any other name?
"allow … borrowers to have FICO credit scores as low as 500 … can take out loans of up to $1.5 million … can also do cash-out refinances … up to $500,000. Recent credit events, like a foreclosure, bankruptcy or a history of late payments are acceptable."
" … will also securitize them for sale to investors."
Uh oh.  We're having flashbacks …
"Big banks are also getting in the game, both investing in the securities and funding the lenders …"
Like "too big to jail fail" banks?
"It's large financial institutions. A lot of people with private capital sitting on the sidelines …" 
Okay.  Let's take a deep breath and try to figure out what's really happening, and how it might impact all us lowly Main Street real estate investors …
First, does this mean another grandiose sub-prime implosion that drags the global economy into yet another Greater Recession?
Not sure we'd bet on that happening again.  At least not the same way.
Peter Schiff tells us he thinks the real crash will be the dollar.  He thinks when the debt markets implode, central banks will destroy the dollar in a vain attempt to reflate asset prices and save banks.
Wow.  That's pretty apocalyptic.  But hey, it's Peter Schiff.
James Rickards thinks the stage has been set to replace the dollar on the world stage with the IMF's SDR.  Not sure what that means?  Read Currency Wars and The Death of Money.
But no one we've talked to think it's all going to happen in a day. It's a process.  And if you're paying attention, you can see it coming and take pre-emptive action.
Of course, that's a big topic and too much to dissect in this missive.  That's why we hosted Future of Money and Wealth … and video-taped the whole thing.
Some of what we learned is that as the dollar begins to fail, dollar denominated bonds would fall out of favor.  After all, who wants to loan "strong" dollars today and get paid back late with weaker dollars?
Foreigners buy fewer U.S. longer-dated Treasuries at auction 
– Reuters, April 23, 2018
Well, THAT'S interesting.
Less bidders on bonds usually means interest rates rise …
Mortgages, other loans get pricier as 10-year Treasury rate tops 3% 
– USA Today, April 24, 2018
Okay, that's getting closer to home … literally.
But usually when the world isn't buying bonds (and yields rise) … the money goes into stocks and stocks go UP.  But they went DOWN.
Hmmmm…. it seems the paper players of the world aren't wild about bonds or stocks.
Since stock investors aren't piling into bonds for safety, where are they going?
Could be cash … for now.  That would explain the aforementioned, "… a lot of people with private capital sitting on the sidelines."
We can't claim to be paper asset experts … far from it.  But it seems to us if there's cash on the sidelines, the issue isn't liquidity as we've heard some say.
And if there's plenty of cash … and plenty of stocks and bonds to buy … then maybe the issue isn't liquidity or inventory, but quality.
Think about Detroit real estate at it's worst.  There was PLENTY of properties.  And they were cheap.
You could buy a whole house for $2500.
But few did.  In fact, they bull-dozed lots of properties because on one wanted them.
The problem wasn't price or availability, it was quality … or lack thereof.  No sale.
So MAYBE paper asset investors are a little afraid of stocks and bonds right now.  Maybe they're starting to look for more real alternatives.
That's what happened at the turn of the century.  Stock and bond investors poured into real estate and mortgages.  From their perspective, they're safe.
Real estate is like that loyal, sometimes boring best friend in high school.  When things are free and easy, you hang out with your party pals … but when life gets hard, it's that old faithful best buddy you lean on.
There's a LOT of debt in the world right now.  More than ever before.  Much of it created in the last 10 years … providing the jet fuel for some pretty powerful paper pricing runs.
Of course, some of the cheap money has also made its way into real estate.  So real estate's been good too.
But it's quite possible the party is coming to an end.  Rising rates and declining stock prices could be warning signs.
And yes, a slowdown will probably impact real estate PRICES … especially for homes, which get overbid in good times.
However, incomes and rents are often less affected by downturns, making income producing properties much more stable in slowdowns.
And if you're smart enough to lock in low cost long term financing, you've got a real competitive edge in a rising interest rate environment.
Meanwhile, if history is any indicator, when the paper party ends … it usually means an increased interest in real assets … especially real estate.
At least for now, it seems to us the volatility caused by rising interest rates is a MUCH bigger deal to the paper crowd than for real estate investors.
BUT … even Main Street investors should be paying attention to Treasuries, interest rates, the dollar, gold, and energy.  They'll provide early warnings for bigger concerns real estate investors should be aware of.
Until next time … good investing!
---
More From The Real Estate Guys™…
The Real Estate Guys™ radio show and podcast provides real estate investing news, education, training, and resources to help real estate investors succeed.
We're just back from another incredible Investor Summit at Sea™ … and it was EPIC!
With 234 people, 2018 was our biggest ever … and many have already reserved their place for next year.  Click here to get YOUR name on the Advance Notice List.
We kicked off the 2018 Summit with a two-day land conference based on our theme, The Future of Money and Wealth.  Our speakers hit it out of the park!
Fortunately, we videotaped the whole thing.  Watch for more details … or if you already know you want it, click here to pre-order the entire two-day series.
Meanwhile, it seems the world continued to spin while we were gone.  So as much fun as it might be to keep cogitating on currency, bonds, gold, oil and interest rates …
… we decided to dig into our real estate news feed and see what's happening with our favorite investment sector.
But a funny thing happened …
A couple of related headlines jumped out as particularly interesting after a week of contemplating the future of money and wealth.
First …
CRE Valuations Are Trending Down – NREI Online, April 6, 2018
For the uninitiated, CRE is short for Commercial Real Estate.  And when the industry talks CRE, it includes large multi-family.
But even if you're a Mom & Pop single-family home investor, you can still learn a lot from following CRE trends.
So this first article opens with …
"… real estate investors can expect that property prices will trend downward in the near future …"
"'Value appreciation has practically stopped …"'
"However, there are variations among sectors.  Industrial … has seen rising values … malls have seen big losses …"
"Cap rates have been inching up … for all sectors except industrial …"
After two days at Future of Money and Wealth, then another seven days at the Investor Summit at Sea™, these comments make a whole lot more sense to us.
First, interest rates are rising.  But the impact on real estate is much deeper than just mortgages getting more expensive.  If only it were that simple.
So without getting lost in the weeds, consider the impact of rising rates on the overall economy …
With record levels of consumer, corporate, and government debt … rising rates put a pinch on budgets at every level.
This means it's harder for consumers to spend more, for businesses to sell more, and for landlords to raise rents on those consumers and businesses.
And when you realize income property values are driven by income, it's easy to understand why stagnant rent growth means stagnant equity growth.
But this article also reminds us why we LOVE real estate … "there are variations among sectors" … so while retail (malls) are losing value, industrial is gaining.
We discussed this trend in our February 14 newsletter, so we won't revisit it here.  The point is …. when things shift, pain and profit are NOT equally distributed throughout the economy.
So if you're alert and proactive, you can get in front of an opportunity … or out of the way of a problem … faster than investors on cruise control.
Meanwhile, while rising cap rates can come from income rising faster than prices, most of the time it's from prices falling.
(Again … no investor left behind … cap rate is income divided by price.  Just grab a calculator and play with numbers until you understand. It's an essential investor skill.)
So why might cap rates be "inching up" … that is, why would buyers be offering less for the income?
Conversely, why would sellers be offering more income for less price?
(That's two different ways of saying the same thing … go back and play with the numbers until you get it.)
One likely reason is investors aren't willing to overpay today (bid up) expecting income to grow in the future.  The numbers need to make sense TODAY.
So cap rates are like a barometer of sentiment.  Rising cap rates are an indicator of a less bullish, more bearish outlook.
If rents rise (creating more income) and/or interest rates decline (reducing expenses), then cash flows improve.
If the rents don't rise (stagnant income) and/or interest rates climb (expenses increase), then cash flows stagnate or decrease.
So investors are saying the think either rents won't rise, or interest rates won't decrease (or even increase), or both.  That is, they don't expect market forces to improve cash flows going forward.
Make sense?
Which leads to the next headline …
Competition Intensifies for Value-Add Assets, NREI Online, April 17, 2018
"… competition is becoming increasingly stiff as the industry faces the likely end of the cycle and rent growth has moderated for core assets."
"As yields get lower and lower … two strategies have emerged … speculative building and value-add …" 
Quoting a research director at a commercial research firm …
"'Value-add has become quite attractive … people are less afraid to take on vacancy risk and reposition buildings.'"
So let's break this down real quick, then you can go get a snack …
When you hear "the likely end of the cycle", it's code for "the party's nearly over."
Real estate, like the rest of the economy, has been partying on easy money since 2009.
At Future of Money and Wealth, Fannie Mae chief economist Doug Duncan reminded us we've been in one of the longest (and weakest) recoveries in modern history.
In other words, we're nearing "the likely end of the cycle."  Duncan thinks the U.S. will be in full-fledged recession in 18-24 months.
So now instead of just buying a property and riding a wave, you actually have to buy smart and do some real work to improve the income … like "take on vacancy risk and reposition buildings." 
And if you're like our pal, the apartment king Brad Sumrok, and you've already been doing value-add and achieving spectacular results … be prepared to settle for "only" solid results.
Here's the bottom line …
Rising interest rates are moderating the economy, so it's important to focus your growth plans on things you have more control over.
This is probably not the environment to bet big on rising rents, falling rates, and lots of passive equity growth.  You'll need to buy smart, have a good plan, and work hard.  We call it "force the equity."
Pick your sectors, markets, properties, and financing structures for the long haul.
And remember … real estate is a highly inefficient investment vehicle with lots of nooks and crannies for good deals to hide.
So when you're well-connected, diligently searching, and properly prepared with a solid team and resources so you can act quickly and carefully, you improve your odds of landing profitable opportunities.
Until next time … good investing!
---
More From The Real Estate Guys™…
The Real Estate Guys™ radio show and podcast provides real estate investing news, education, training, and resources to help real estate investors succeed.
On March 26th, the Chinese launch their yuan-denominated oil contracts.
Is that a big deal? 
Some people think so.  Some say it's just another incremental step towards a gradual shift in global economic power.  Some say it means nothing.
Most people have no idea it's happening … and even if they do, have no idea if it has any impact on them.
But think about this …
If you pay attention and nothing happens, you'll probably learn some things about the eco-system you invest in.  That's not a big win, but it's not a big lose.
But what if you don't pay attention and something big happens? 
That's what happened to all the people who downplayed sub-prime mortgage problems in 2007.  
So stick with us for a few minutes and we'll share our reasons for thinking this is development worth paying attention to … 
… even if you're a nose-to-the-grindstone real estate investor who doesn't care what happens in stocks, bonds, currencies, or commodities.
In this case, we're talking about oil … and in that regard, China's kind of a big deal.  After all, China has surpassed the U.S. as the world's largest importer of oil.  
That means China is the most important customer to countries who sell oil … including Russia, Saudi Arabia, Venezuela, Iraq, and Iran.  
Hmmm … Funny how the U.S. doesn't get along with most of those folks, but that's probably just a coincidence, so put your tinfoil hat away.
The point is … China has leverage with major oil producers to pressure them to do business in yuan … and not U.S. dollars.
THAT'S why some say this latest development is important.
It starts back in August 1971 when President Richard Nixon shocked the world by defaulting on the gold-backing of the U.S. dollar.
That's right.  Up until 1971, foreign holders of U.S. dollars could turn them into Uncle Sam and take home cold, hard gold.
The problem is the U.S. printed too many dollars and foreigners (being prodded by France) got worried … and started trading dollars in for gold.
And as demand for the dollar dropped, so did its value.
So then it took more dollars to buy the same things (inflation).  Gold went from $42 to $850, oil quadrupled, and consumer prices were rising double-digits.
It wasn't as bad Venezuela today, but bad enough that Nixon prohibited private businesses from increasing prices or giving pay raises. 
Yes, that really happened in the land of the free.  It's important to remember … governments do crazy things when they're desperate.
Here's where oil comes into the picture … 
To re-create global demand for dollars after they were no longer as good as gold, Uncle Sam made a deal with Saudi Arabia. 
At the time, the U.S. was the world's No. 1 producer of oil.  Saudi Arabia was No. 2 and the de facto leader of OPEC, the Middle Eastern oil cartel founded in 1960.
In exchange for military support from the U.S., Saudi Arabia agreed to sell oil in dollars.  The other OPEC members tagged along. 
So now, if Germany, for example, wanted to buy oil from Saudi Arabia, they had to buy dollars first.  Even though the U.S. had nothing to do with the deal.
This created immediate global demand for dollars and the "petro-dollar" system was born … replacing the Bretton Woods "gold–dollar" system that Nixon defaulted on.
Many financial historians believe this was the single most important move the U.S. made to save the dollar.
Of course, other tactics were used, including jacking up interest rates and opening trade relations with China. But the petro-dollar system was (and is) a big deal and the focus of today's discussion.
Oil's not well with the dollar … 
Since the mid-70s, the petro-dollar system has been central to creating global demand for the dollar.  And the U.S. has been pretty protective of it.
But China's been systematically cutting into that action. And the yuan-denominated oil contract is the latest, and perhaps most substantial step.
Of course, we're just a couple real estate radio talk show hosts, so don't take our word for it.  Here's just a few of the MANY news reports …
China has grand ambitions to dethrone the dollar – CNBC October 24, 2017
China's launch of 'petro-yuan' in two months sounds death knell for dollar's dominance – RT, October 25, 2017
China Will Launch Yuan-Based Oil Futures Contract, Set to Shake Up Global Market – Fox Business News, December 20, 2017
China Set To Launch Yuan-Prices Oil Futures Next Month – Oilprice.com, February 9, 2018
Yes, we know many pundits and officials contend it's no big deal.  But that doesn't mean they're right.
Funny today.  But not so funny if you were on the wrong end of the joke.
It's good to have a Plan B … 
The dollar's been falling for over 100 years, so it's not the downward trend that freaks people out.  You can get rich simply by leveraging real assets with long term debt as the dollar falls.  That's real estate investing economics 101.
The bigger concern is a sudden move, like when Nixon defaulted on the gold-backing.  Or when the subprime crisis suddenly seized up the entire financial system.
That's like having a fire at your home or business.  It's best to have a plan in place BEFORE the crisis … or you're likely to panic, run in circles, and end up hurt.
We've got Robert Kiyosaki, Peter Schiff, Doug Duncan (chief economist for Fannie Mae), Chris Martenson, Brien Lundin, G. Edward Griffin, and MANY others …
We're going to talk tax reform, the dollar, oil, gold, crypto, banking, and of course, real estate.   
And most importantly … what an investor can do to prepare to avoid losses and reap big profits … and how to know what moves to make as things unfold. 
The future of money and wealth is changing … whether you're paying attention or not.   But if you read this far, now you know.  
The big question is what to do next … 
There's still time to join us in Fort Lauderdale April 6-7.  They might just be two of most important days of your year.
---
More From The Real Estate Guys™…
The Real Estate Guys™ radio show and podcast provides real estate investing news, education, training, and resources to help real estate investors succeed.