How to Win Funds and Influence People
We're busy working out the details for the next How to Win Funds and Influence People Sales Training Workshop
Get on the Advance Notice List and you'll be among the first to know when registration opens up.
To get on the Advance Notice List, simply fill out the form below!
Discover the Simple Secrets to…
Attract Capital, Negotiate Win-Win Deals and Build a Loyal Network of Investors, Clients and Team Members!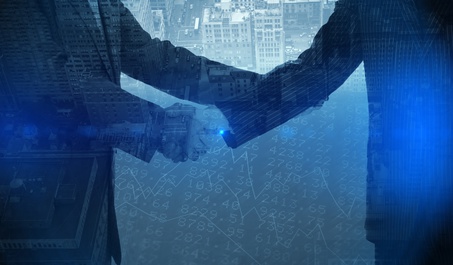 Sales is

Essential
Robert Kiyosaki says every entrepreneur MUST know how to sell.  
Imagine being able to generate revenue, raise capital or produce personal income…whenever you need it…even in tough economic times!
People who can't sell, go out of business, go broke, or settle for whatever job someone else is willing to offer.
In business, you either know how to generate revenue or you work for someone who does.
Sales is an ESSENTIAL survival skill.
Sales Can Be Learned
The GOOD news is…sales is also a LEARNABLE skill.  If you can communicate, you can be trained to sell effectively.
Sales is NOT about being pushy or tricking people into buying things they don't want or need.
Master salesmanship is the art of diagnosing a problem, recommending a solution, and persuading people to move forward in their own best interest.  It's about identifying problems, offering solutions and gaining agreement to implement those solutions.
Skill at sales makes your income recession proof.  It helps you attract the people and resources you need to build a successful business or investment portfolio.   
If you're in the business (or want to be) of raising money, selling financial products or services, or negotiating high value deals…THIS is the workshop you need to go to the next level.
At This Powerful Two Day Interactive Workshop, You Will Discover:
The simple 3 step conversational process which converts problems into opportunities

How to uncover what people really want and why, so you can earn their trust…and their agreement to move forward

The magic question which turns a No into a Yes!

The 3 questions to ask to get great heart-felt testimonials

MUCH MORE!
About Your Instructor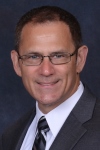 Russell Gray has over 35 years of real world experience in both corporate and consumer financial sales.  
Never on a salary, Russ has always relied on his sales skills to generate income, start businesses, negotiate deals, raise money and develop strategic alliances. 
He's distilled decades of experience into simple, powerful techniques anyone can use to take control of their own financial future…in any industry or economic climate.
"Fantastic knowledge and delivery of information." – Rafael S.
"The training was inspiring…a huge confidence booster!" – Erik P.
"Very relevant…a MUST for every syndicator." – Randy H.
"A switch went off in my mind, creating an avenue for new growth and confidence.  I can't wait for more sales training!" – Peter H.
"Absolutely terrific!  Fun from beginning to end!" – Sep B.
"I learned a lot…I wish I had this program earlier in my life…I would be in much better position today." – Kim L.
"Great event! Guaranteed to supercharge your sales!" – Matt B.
"Exactly what I was looking for.  I feel confident and know exactly what I need to do to become a great salesperson…highly recommend!" – Sarah M.
"I used the skills I learned to go become the top producer at my company…even though I'm the youngest, most inexperienced rep.  It works!" – Sean G.
"This training was outstanding and allowed me to gain confidence in interviewing." – Jana L.
"I have a guy committing to invest after my first meeting with him…so the training has already helped me.  It feel like it's getting easier and momentum is starting to build." – Linda M.
"This is great training that I highly recommend. Very impressed with the quality."- Bryan A.
"Excellent workshop. Well prepared! Thanks!" – Chris K.
"Great in so many ways beyond sales.  Can change the way a person lives their life." – Aran D.
"I came in know I would get WAY more value than I paid, but I received well above my already highly inflated expectations." – Chase K.
"Thanks for the sales education. Not a day goes by that I don't find a way to apply the knowledge you've shared.  Talk about compressing time frames!   I'll never be the same." – John K.
"This was so tremendously valuable. Thank you!" – Monik H.
"Worth a million dollars!" – Travis D.
When you can successfully negotiate win-win outcomes,
you attract the people and resources you need to succeed…in ANY economy.