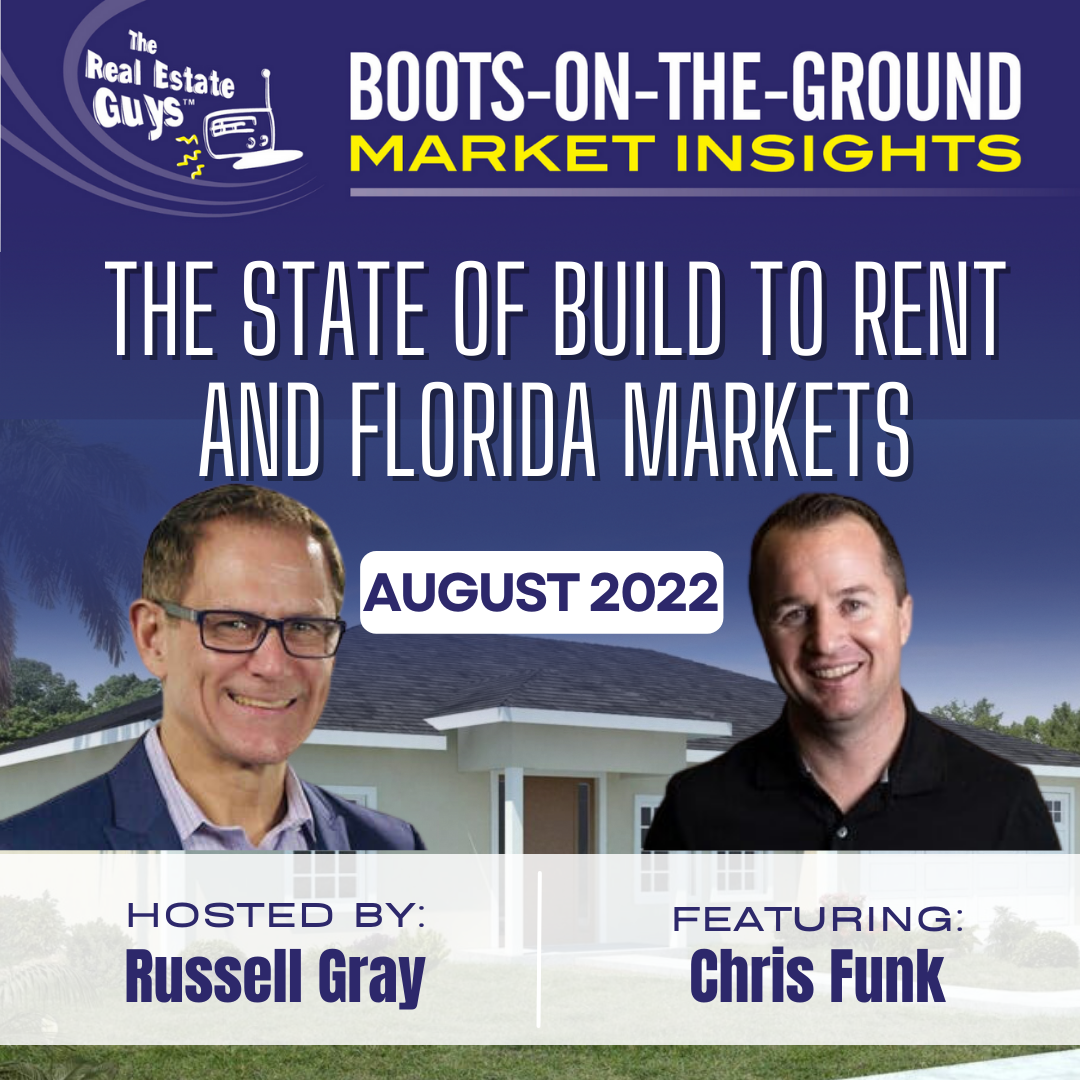 Boots-on-the-Ground Market Insights: The State of Build to Rent and Florida Markets
What's happening in Ocala, Palm Coast, and Jacksonville Florida Markets?
It's no secret we've had a lot happening in the real estate market … With rising interest rates, rising prices, supply chain disruptions, inventory issues, rents rising … There's a ton of economic uncertainty affecting the markets everywhere.
In this Boots-On-The-Ground Update, The Real Estate Guys™  Radio Show Co-Host Russell Gray interviews Florida developer, and property manager Chris Funk to get an update on the key drivers, stats, and trends in the Jacksonville, Ocala, and Palm Coast markets.
Here's some of the areas Russell & Chris discuss …

Simply fill out the form below for immediate access …
Discover More Content You'll Enjoy ...
Southern Impression Homes/ SunCoast Property Management – Chris Funk Great Markets. Brand New Properties. Strong Cash Flow.Affordable Price. Top Property Management Team. In today's changing
Learn More »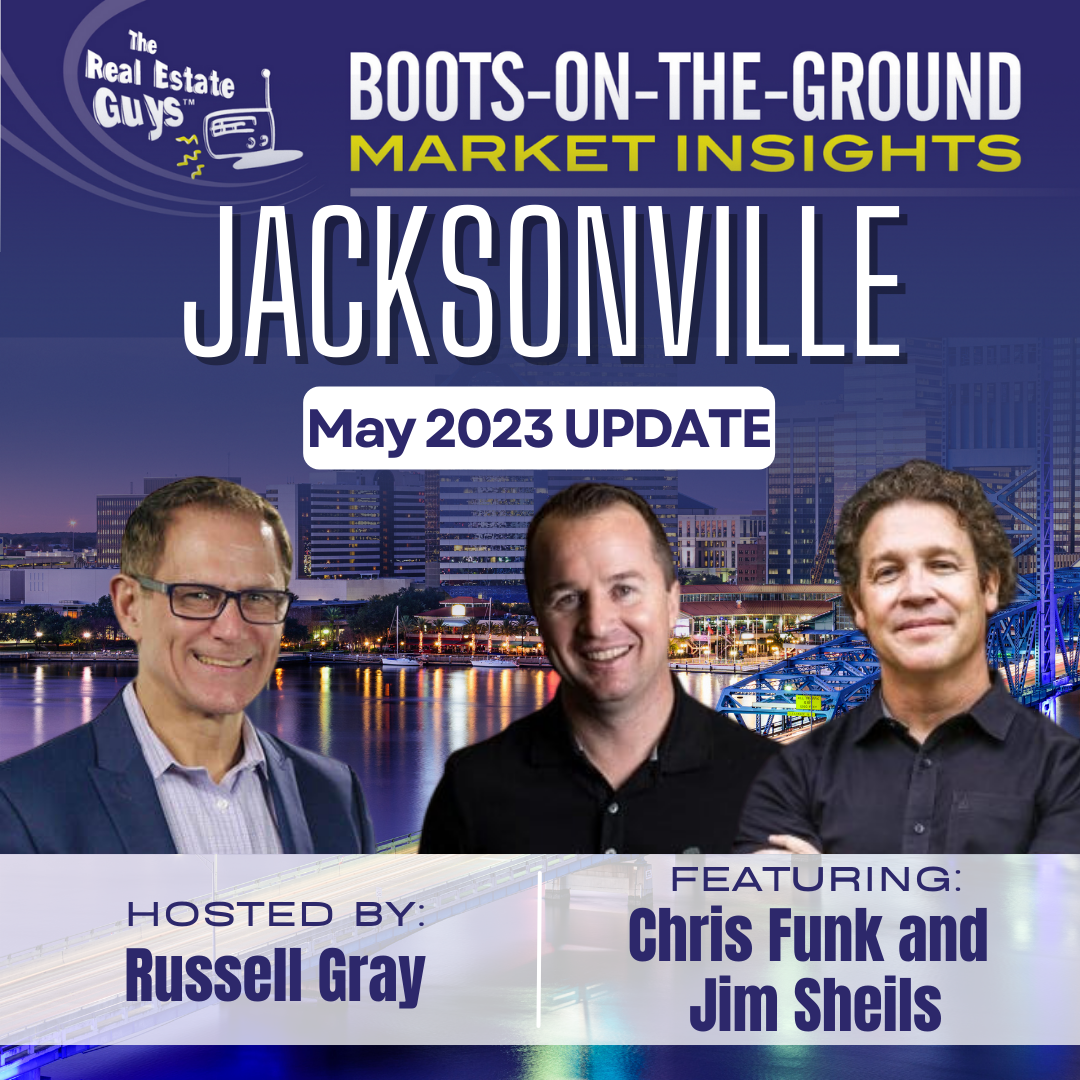 SPECIAL PRESENTATION … Boots-on-the-Ground Market Insights: Jacksonville, FL May 2023 Update What's happening in the Jacksonville Florida Market and Build to Rent? Florida's been on
Learn More »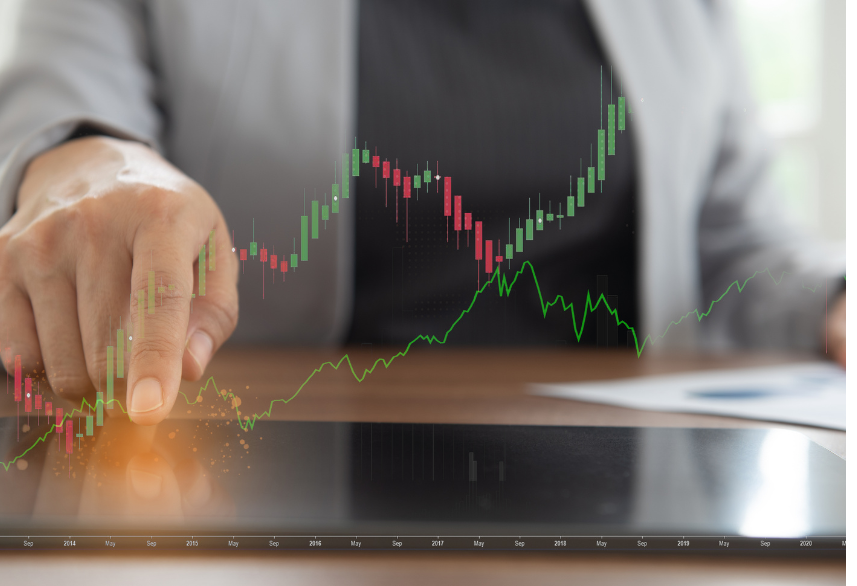 Join Russell Gray and long-time real estate investor, developer, and property manager Chris Funk as they review some of the ways investors can continue to build their portfolio and improve cash flow in today's rapidly changing market.
Learn More »