Entrepreneurship is not for everyone. Being your own boss can be intoxicating and lucrative, but there's a lot of work that goes into building a business.
The holy grail of being successful as a real estate investor is passive income. But to reach that goal, you have to come up with enough capital to feed your portfolio.
The typical path for an investor might be to work for someone else while saving and investing in real estate on the side, building a portfolio steadily and slowly until they reach a tipping point.
But for our guests, entrepreneurship offered an out from the rat race. Of course, it wasn't an overnight process for either guest.
Listen in to hear us chat with two successful entrepreneurs about their paths to success … and the stumbling blocks they've encountered. These guests embody the maxim "Be more, do more, have more."
In this episode of The Real Estate Guys™ show you'll hear from:
Your entrepreneurial host, 

Robert Helms

His slightly eccentric co-host, 

Russell Gray

The original

Shark Tank

shark,

Kevin Harrington

The Real Asset Investor,

Dave Zook
---
Listen
---
Subscribe
Broadcasting since 1997 with over 300 episodes on iTunes!
---
Review
When you give us a positive review on iTunes you help us continue to bring you high caliber guests and attract new listeners. It's easy and takes just a minute! (Don't know how? Follow these instructions).
Thanks!
---
Getting his start with a creative solution
Kevin Harrington is credited with being the pioneer of long-form infomercial programming. That's right … he invented a now-ubiquitous form of advertising.
We asked him how he got his start.
In the 80s, Kevin was watching Discovery Channel when he discovered the network went black for six hours a day. He saw an opening in the market … and started making 30-minute long-form advertisements to fill the space.
He's a great example of someone finding a need in the market and monetizing it.
At the same time, Kevin was working to raise the profile of his own personal brand. That meant creating tons of material, appearing on talk shows, even writing books.
Eventually, Kevin got a call from Mark Burnett, the producer of Survivor, asking Kevin to be a part of Shark Tank.
Since then, Kevin's built a global brand in marketing and investing.
Embracing change and failure to find success
We asked Kevin four questions about how he maintains success … and how newbies can find success too, despite inevitable failure.
How have your marketing techniques transformed with the profusion of modern media?
In a world with many diverse media sources, Kevin noted that television viewers are down by 50% today.
His solution is simple … "Follow the eyeballs."
His audience is now on Facebook, Instagram, media streaming services … the list goes on.
To stay current, Kevin's branched out into social media. He started using social media influencers and shortening ad times.
To be successful, an ad has to catch a viewer's attention in the first five to eight seconds … much different than long-form infomercials.
It's a different selling strategy, in different venues.
What is your business model?
Kevin told us he aims to invest in 20 projects a year, but only expects one-quarter to one-third of those to be successful.
"I fail more than I succeed," he said. His goal is to "Fail fast, fail cheap, get the losers out of the way, and focus on the winners."
He might lose $20,000 on an investment … but the winners bring in millions.
He finds inspiration in the quote, "Success is going from failure to failure with no loss of enthusiasm."
What do new entrepreneurs need to focus on?
Kevin gave two great tips for budding entrepreneurs:
"Failure is part of your day to day." Kevin told us that early on, "It really brought me down to put so much time, energy, and money into something that bombed." But beginners NEED to know that failure is part of the game. Failures can pave the way for success, so dust yourself off and keep getting back on the horse.

"Surround yourself with a great dream team." Kevin can do deals on the spot because he has a team of experienced lawyers, finance gurus, and mentors to back him up in every situation. Having a good team ensures you get paid the way you want to get paid. And Kevin sees too many entrepreneurs trying to do it all on their own. Success is a team effort.
How do you say no to ventures that might be good?
A key component of Kevin's work is investing in entrepreneurs. He gets exposed to a LOT of ideas … so we asked him how he can pass up ventures that are pretty good, but not do-a-happy-dance good.
"I try to ask how I can help. I try to be involved," Kevin said. He spends a lot of time providing advice and mentoring services to entrepreneurs who aren't quite there yet.
"If you want to be successful and get what you want, just help enough people get what they want," he said.
And Kevin does just that, spending equal amounts of time growing his own business and giving back to society by mentoring new entrepreneurs.
Breaking paradigms with syndication
Many people are under the impression that there's only one path to building wealth through real estate investment … slowly building capital and buying properties one at a time until you've eventually accumulated enough.
Syndication breaks that paradigm, because the money you use to invest doesn't have to be YOUR capital.
Dave Zook got started in syndication when he attended our Secrets of Successful Syndication event.
Dave was a published author and owner of several small businesses when he decided he wanted to dip his foot into syndication. He's now raising millions of dollars each year to fund syndication deals.
For Dave, success means having his fingers in a lot of different pies. He recently invested in an office space that came onto the market at the right time, in the right place.
He's also made a name for himself in the ATM business … a growing real asset.
Dave's passive investors purchase the physical asset … the ATMs. Dave contracts with the land and business owners on whose property the ATMs sit. He also contracts with a management company to manage machines for investors.
ATMs offer both good cash flow and great tax benefits. And they are completely passive.
Dave's investors get blended returns that are stable from month to month and dependable for a 7-year contract. And they get tax benefits when the assets depreciate after 5 years.
All investors have to do is sit back and watch.
Dave's tried a lot of business ventures. He finds success in going ahead with the ones that are right for his situation and experience, and right for the market.
"Sometimes I have to pinch myself," Dave told us. "It's been an interesting journey."
Dave will join us this year as faculty as Secrets of Successful Syndication … his way of giving back to a community that's got him where he is today.
Just like Kevin, Dave's been through highs and lows and come out the other side. He'll share what he's learned … and how you too can take action.
Want a preview of Dave's wisdom? Interested in learning more about ATM investing? Listen in to get access to a special report Dave compiled just for our listeners!
Affording to lose and losing to WIN
Not everything these excellent entrepreneurs did worked.
In fact, many of their ideas failed. For Kevin, the majority of ventures STILL DO.
It's a lesson to entrepreneurs … you need to be able to afford to lose.
Not everyone is cut out to be an entrepreneur. We can testify that entrepreneurs are wired a little differently.
They have to make opportunities where others just see dust and ashes. And that can be terrifying.
But it can also be exciting.
Whether you choose to be an entrepreneur or invest in one, entrepreneurship is what makes the world go 'round.
Well, not literally … that's gravity! But it does run the economy and create most jobs, and we think that's pretty doggone important.
Until next time, go out and make some equity happen!
---
More From The Real Estate Guys™…
The Real Estate Guys™ radio show and podcast provides real estate investing news, education, training and resources to help real estate investors succeed.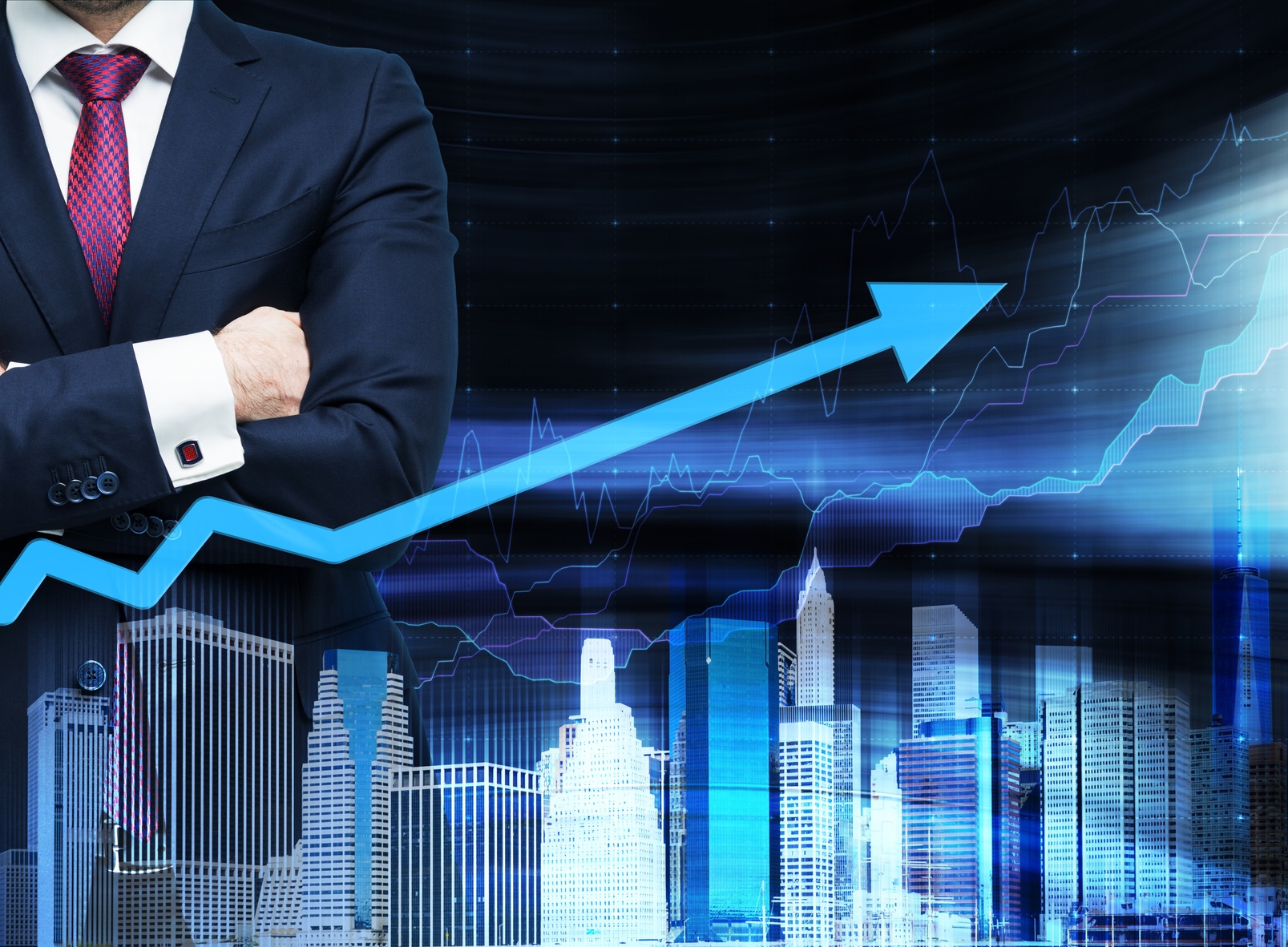 Are you prepared to hit a peak in your investing cycle?
Whether you're an old hand at investing or a beginner, you're probably wondering what to expect in a changing political and social environment and how you can optimize market cycles to work for YOU.
On our latest show, we interview successful multi-family investor and Rich Dad advisor, Ken McElroy.
Ken currently owns over 10,000 units and provides safe, affordable housing for thousands of people.
We picked Ken's brain so we could get YOU his best advice on managing multi-family rental units and figuring out what tenants want.
We also chat about what's changing in real estate, how to get started as a new investor, and what to do when you're at your peak.
In this edition of The Real Estate Guys™ show you'll hear from:
Your peak pontificating host, 

Robert Helms

His past his peak co-host, 

Russell Gray

Award-winning multi-family investor and Rich Dad advisor,

Ken McElroy
---
Listen
---
Subscribe
Broadcasting since 1997 with over 300 episodes on iTunes!
Review
When you give us a positive review on iTunes you help us continue to bring you high caliber guests and attract new listeners. It's easy and takes just a minute! (Don't know how? Follow these instructions.)  Thanks!
---
Your cycle as an investor
One person can look at the metrics and notice that unemployment's down, the stock market's up, and wages are trending higher. That person might think the market's ticking up.
A different person can look at the same metrics and note that home ownership is down and inflation is up. They will conclude that the market's trending down.
There are so many different metrics to measure market cycles.
Here's the secret: there's more than one cycle.
Rent prices can be up while occupancy is low. When home ownership trends upward, landlords will have fewer tenants.
The most important cycle is YOUR cycle as an investor. You might be still acquiring knowledge, OR you might be an investor at the top of your game.
Wherever you are personally as an investor, there are things you can do to optimize your holdings (and potential holdings).
We think Ken McElroy is a GREAT example of how to optimize holdings at the peak of a cycle.
Q&A with Ken McElroy
Ken and his partner, Ross McCallister, of MC Companies, were recently honored as one of the top 10 management companies in the U.S.
We sat down with Ken to get an insider's view on what's happening with multi-family units right now.
What's going on in the apartment space right now?
For now, Ken said, "It's time to sit back and let others buy." Last year MC Companies only made one new deal, and he's moving really slowly.
Not that that's always easy. MC Companies has over 800 investors. With his partner Ross, Ken manages a team of 350 people who buy, manage, and close on properties.
To have the discipline to say no … especially when they have the equity … is difficult. But it's what's best for their company right now.
They wait until they see the right fit for their investing philosophy. Then they buy.
Not before.
How's your tenant retention?
Ken hasn't tested it this cycle, but across the nation, 96% of rental units are occupied. Occupancy is high across the board right now, with some exceptions in certain markets.
"What will really be interesting are the next few years," says Ken. "The companies that are hunkering down now are the ones who'll do really well."
How are tenant expectations changing? What can investors change to add value and retain tenants?
Ken's properties are a level below high end. What he's really seeing demand for, he says, are basic services you'd come to expect: a safe community, garden spaces, pet options, and WiFi.
Those things are pretty easy to deliver. Especially when you take Ken's approach:
"We're continually trying to figure out what tenants want," he said. "That's what keeps people there."
Tell us more about pets.
A couple years ago, Ken and his company realized they'd never had a problem with a pet.
So they took a leap and decided to completely embrace tenants with pets.
They've even formed a whole brand around it, including pet clubhouses and pet parks in every community.
They're now known as the go-to management company for pets.
It's all because they went back to basics, Ken says. They looked at what residents want, and they asked themselves, "What could we do differently?
Ken's tenants have, as you can imagine, a doggone good time.
What are some technological changes you're seeing in the real estate market?
Ken pointed us to what's happening in retail right now: thousands of big box stores are closing, while online retailers are booming.
People are buying differently now … and that includes real estate.
It's possible to find and bid on properties electronically, rent apartments online,  and even buy properties … all without physically seeing them.
Ken projects brokers will need to make themselves resources in an age where heaps of information reside online.
You figured out a way to show apartments without labor. Tell us about that.
Ken's company has actually moved away completely from paid advertising.
Their strategy now has two parts.
First, they've moved toward community and blog-based awareness. Ken has a team that manages his company's digital presence and writes blog posts.
As soon as they started blogging, he told us, their traffic went up.
Second, they've reallocated the money they spent on advertising to call centers that help answer questions and set up appointments.
Interested potential tenants can make an appointment and then just show up at the property. Although every property has an office with a property manager or two, prospective tenants can look at open model units on their own.
This gives people the option to engage how they want, then ask questions after. And, it means a property manager is always in the office.
What's your advice for newbies?
"I believe in my soul that real estate investment is the greatest thing," Ken told us. "There's nothing better."
Ken's lifestyle attests to that. He takes several months off every summer to travel with his family … and the money still comes roaring in.
For Ken … and for many others … real estate investing means financial freedom.
Ken's advice? "Start how I started."
Ken started with a single two-bed, two-bath condo. He worked on the ground, getting to know every aspect of the real estate business.
Fifteen years later, he's living proof of the benefits of real estate investing. He now co-owns a company with 350 employees, builds his own units, and has hundreds of investors.
To be successful starting out, first get educated, Ken says. "People invest in us for what we know and what we stand for."
Then, "Jump in." You have to start somewhere.
The timing matters, the market cycles matter, yes … but ultimately, you just have to DO it.
A stellar example of smart, successful investing
We've learned a lot from Ken over the years, and we think Ken has a lot to offer to you, too.
Ken was the first person to help us think about strategic market selection. We realized there was a strategy to choosing markets.
Success wasn't actually just dumb luck.
Ken was looking at geographies in a way that made sense, and now he's looking at market cycles the same way.
He's not buying right now … but not because he doesn't have the money. He's simply unwilling to compromise his company's needs.
Of course, if you're like Ken, the temptations you'll face are many.
There's pressure to perform from investors and employees. There's the thrill of the deal.
Not giving in to those temptations is one of the reasons Ken is so successful.
He's figured out a way to channel his DESIRE for acquisition into his current portfolio … by fixing, leveraging, remodeling, improving, and generally taking his investments to the next level.
Ken uses his time and his team to focus on ways to bring quality up and costs down so he can squeeze every penny possible from his holdings.
And he never neglects the human factor. His properties provide a great environment for tenants.
When the market pulls back, he'll be prepared.
We like to say that "There's no perfect investment, but real estate is the most perfect you can get."
Ken started his entire journey with a single duplex. Look where he is today.
Wherever you are in your investment cycle, we hope Ken's journey inspires you!
---
More From The Real Estate Guys™…
The Real Estate Guys™ radio show and podcast provides real estate investing news, education, training and resources to help real estate investors succeed.