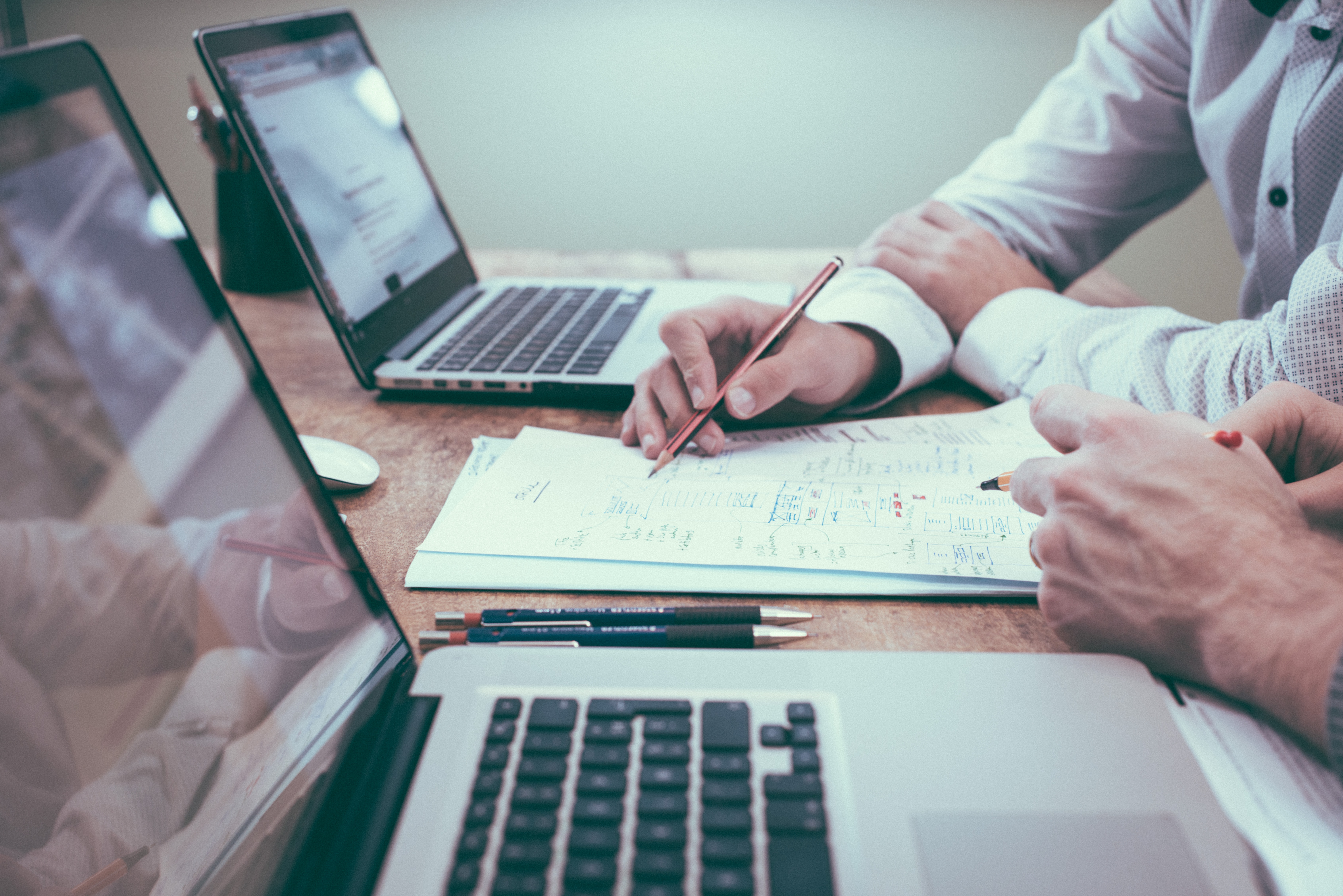 Some investors LOVE the nitty gritty … they're down in the dirt doing deals and building portfolios for themselves and others. 
Then there are investors that LOVE reaping the benefits of real estate but don't want to get their hands dirty. 
It doesn't mean they are less passionate … or have to be less successful. It just means that maybe they're too busy with their day job, running a business, or enjoying the passive benefits of their investments. 
Today, we're talking about different approaches to building successful real estate portfolios. 
In this episode of The Real Estate Guys™ show, hear from:
Your hyperactive host,

Robert Helms

His passive co-host,

Russell Gray

Regular contributors and super-successful investors,

Dave Zook and Brad Sumrok
---
Listen
---
Subscribe
Broadcasting since 1997 with over 300 episodes on iTunes!
---
Review
When you give us a positive review on iTunes you help us continue to bring you high caliber guests and attract new listeners. It's easy and takes just a minute! (Don't know how? Follow these instructions).
Thanks!
---
Building portfolios passively
One of the best ways to learn about investing is by talking to investors who have been there and done that. 
Today we're going to hear great stories from successful investors as we discuss building a successful real estate portfolio … as either an active or passive investor. 
There are two primary ways to invest. 
You can invest actively … be the one out there finding markets, dealing with agents, talking to lenders, qualifying for loans, and putting deals together. 
Or, you can invest passively … working instead to find great partners, great syndicators, great real estate people and mortgage teams and letting them do the work. 
If you've listened to us before, you know that we are big fans of this syndication approach.
Whether you are investing through somebody else or in your own account, you are responsible for building and developing your own portfolio. 
The thing is, most of us aren't trained. We don't do portfolio management professionally. We're just trying to figure out how to do real estate deals. 
One of the neat things about being a real estate syndicator is that you can pivot when the market changes. 
We're fortunate to know people who have put together big portfolio services and have a perspective that we think is valuable for everybody out there to hear. 
Real assets, passive investments
The gentleman we are speaking with is not someone who has chosen to get rich in a niche, meaning he doesn't do just one thing. Instead, quite the opposite … what he does is look for opportunity. We call him the Real Asset Investor … Dave Zook. 
Like so many people who get into the apartment niche, he ran out of his own money and started to think about syndication. He began raising capital … and had big success. 
In five short years, he has raised nearly $200 million. And now he helps other people work toward the same outcomes … and the essence of being a syndicator is helping other people. 
But it wasn't always that way. 
"I had specifically made up my mind that I wasn't going to be a real estate investor," Dave says. "But, then with some of my businesses I got to the point where I was paying around a half a million dollars a year in tax."
Dave says that he realized that real estate could be a source of cash flow … a great way to build wealth … AND a real tax protection vehicle. That's what drew him in. 
There are a variety of ways that investors can invest. Dave and his team focus on real assets. Though he started in multifamily, there are many other ways to get involved. 
One example is self-storage space. 
"I was looking for an asset class that I knew typically does very well during some kind of recession," Dave says. 
Like all asset classes, Dave did his homework and found a team of experts who were comfortable and successful in the space to partner with. 
Self-storage is a great option for syndication because it is difficult to invest individually. Most of these facilities are large and require a significant amount of cash to start … but the payoff is great. 
Another asset Dave has passively invested in is ATMs. Not every ATM is owned and operated by a bank.
"There are a lot of independent ATMs out there. It's a big range, and it is very profitable," Dave says. 
The point … syndication isn't just about real estate. It can be put into play for a variety of asset classes. 
Types of passive investors
So, what type of investor invests alongside a person like Dave who is out there making deals happen?
Dave says, for the most part, the individuals he works with are small business owners … neck deep in running their own businesses and very, very busy. 
These people don't have a lot of time to be out researching different asset classes, but they still want a good return on the capital that they are putting out into the market. 
There are also a decent amount of high-paid professionals … doctors, lawyers, surgeons, dentists, and the like … who are looking to find deals where they can offset ordinary income. 
Generally speaking though, the classic passive investor is somebody that has more money than time. 
They could go out and look for their own deals, but they're busy doing whatever it is that allows them to have the money to put into the deals. 
That's why syndication is so appealing to them. 
Get ready for AIMNATCON
Our second guest is the apartment king … Brad Sumrok … here to remind all you investors out there that AIMNATCON … the Apartment Investor Mastery National Conference … is coming up. 
"Today, people's lives have been disrupted and yet the apartment business goes on," Brad says. 
This year, the conference is 100% virtual … so people from all over the world can participate from the safety of their own homes. 
This event brings together some of the best teachers, speakers, and investors on the planet. 
For more about AIMNATCON and building your portfolio through passive investing … listen to the full episode!
---
More From The Real Estate Guys™…
The Real Estate Guys™ radio show and podcast provides real estate investing news, education, training, and resources to help real estate investors succeed.
---
Love the show?  Tell the world!  When you promote the show, you help us attract more great guests for 

your

 listening pleasure!
Death and taxes are the two things you can count on in life. But, there is no need to pay a penny more than you owe. And, while we talk a lot about ways you can grow wealth and do bigger deals faster, today we're talking about how to reduce one of your biggest expenses … taxes.
With tax reform and other favorable policies for real estate investors, now is the time to look at your strategy and make some changes to reduce your liability.
This week's guest did just that … he took a piece of advice from our Summit at Sea and turned it into a BIG win. After making a big apartment deal, he saved over $1 million in taxes across ALL his earnings.
Remember, we aren't tax or legal professionals. We think you'll get some great insight from this story. But, when it comes to your OWN personal tax situation, be sure to find a pro to guide you.
In this episode of The Real Estate Guys™ show you'll hear from:
Your tax-wise host, 

Robert Helms

His tax-free co-host, 

Russell Gray

Guest,

Brad Sumrok

, apartment investor and coach
---
Listen
---
Subscribe
Broadcasting since 1997 with over 300 episodes on iTunes!
---
Review
When you give us a positive review on iTunes you help us continue to bring you high caliber guests and attract new listeners. It's easy and takes just a minute! (Don't know how? Follow these instructions).
Thanks!
---
Real estate investment returns are more than just cash
When we buy investment property, we most often look at the cash return. But, there are so many other benefits and things to consider when looking at a deal:
Cash flow.

This is the big one. You want more income than expenses.

Long-term capital appreciation.

The equity in the property gets bigger as the loan gets smaller.

Amortization.

Every month you're paying principal and interest, and your principal is decreasing.

Tax benefit.

The government wants to incentivize real estate investment, and there's a HUGE opportunity to reduce your liability.
Why look at your taxes now? For the first time since the '80s, Congress has made significant changes to the tax code.
We definitely don't suggest letting the tax tail wag the investment dog, but this year is the perfect time to dive deeper.
But, definitely don't go at this alone. The best thing you can do is seek out an expert to guide you through these tax changes and give you the best advice for your specific situation.
Saving a million in taxes … it's possible
Brad Sumrok is a long-time friend and a well-known player in the apartment investing space. He has thousands of doors and teaches students how to syndicate and buy into big apartment deals.
He also has an AMAZING story to tell about how he recently  saved big on his taxes.
"I had a goal in the past that I wanted to pay $1 million in taxes," Brad said.
But, he recently realized that just because he was earning more, it didn't mean he had to PAY more in taxes. And he learned how to look at real estate as more than just appreciation and cash flow but also as a way to reduce his liability.
But first, let's talk more about the deal.
Brad was evaluating a deal for a 124-unit apartment building. The returns were on the lower end of what his threshold is, and he almost walked away.
But, after taking into consideration the tax savings earned from depreciation, Tom realized that a marginal deal was actually a fantastic deal.
One of the reasons this deal worked out so well was because of bonus depreciation. While apartment buildings have a depreciation period of 27.5 years, for certain improvements and components, you can take 100 percent of the depreciation in the first year you own a property.
Since the bonus depreciation wasn't subject to passive loss limitations, Brad was able to use the depreciation loss to offset their total income … which meant he saved $1.2 million!
"It took a marginal deal and turned it pretty much into a home run," Brad said.
Taking hold of a good idea
After you read Brad's story, remember not to get too caught up in the numbers. Every deal and tax situation is different.
But, what Brad did was remarkable. He took a conversation he had with an expert at one of our events and put it into action.
What is the value of one great idea or one good relationship? You never know what you don't know. Put yourself in a position to find that great idea and explore it.
Sitting in a seminar room, attending a webinar, or listening on a phone call will never be enough. Putting an idea into practice is what saved Brad thousands of dollars, earning the cost of his attendance at an event several times over!
If you want more exposure to new people and new ways of doing things, we invite you to attend Brad's Apartment Investor Mastery National Conference on August 18.
The Guys will be there talking about apartment investing and it's sure to be a valuable, exciting event. Register by going to the events section on our website or sending an email to bradconference [at] realestateguysradio [dot]com.
We hope to see you there!
---
More From The Real Estate Guys™…
The Real Estate Guys™ radio show and podcast provides real estate investing news, education, training and resources to help real estate investors succeed.