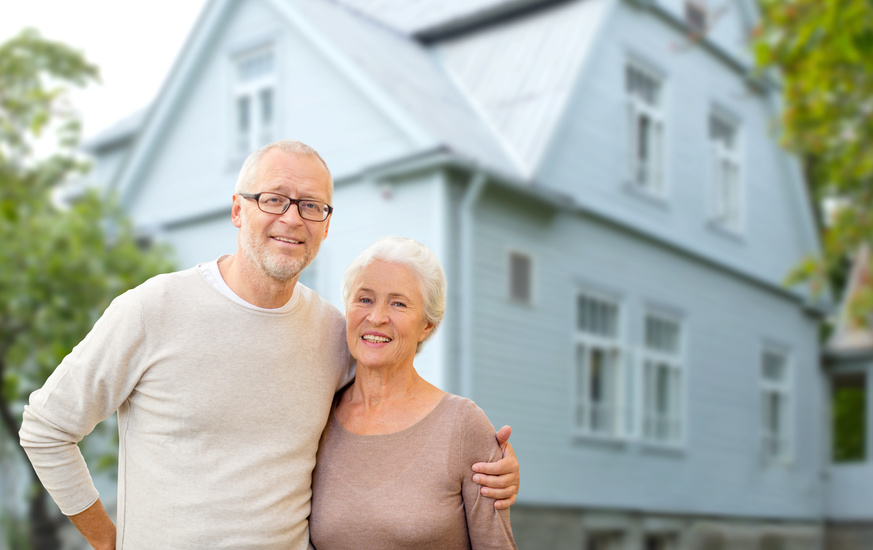 The only thing better than one investment opportunity … is two investment opportunities!
We've talked about senior housing and opportunity zones before … but what happens when you combine the two?
The combined demographics and tax incentives of these investment niches create exciting possibilities!
We sat down with a successful real estate entrepreneur who is putting senior housing and opportunity zones together into a creative … and profitable … investment play. 
Discover how to ride the wave of demand and capital to create a WINNING investment strategy. 
In this episode of The Real Estate Guys™ show, hear from:
Your riding-high host,

Robert Helms

His here-for-the-ride co-host,

Russell Gray 

CEO of Sage Oak Assisted Living,

Loe Hornbuckle

Loe's partner and construction developer,

Austin Good
---
Listen
---
Subscribe
Broadcasting since 1997 with over 300 episodes on iTunes!
---
Review
When you give us a positive review on iTunes you help us continue to bring you high caliber guests and attract new listeners. It's easy and takes just a minute! (Don't know how? Follow these instructions).
Thanks!
---
Opportunity zones sweeten the deal
We've been talking a lot lately about opportunity zones … but today we're going to focus on taking the idea into the real world. 
You may have heard Loe Hornbuckle on our show before. He specializes in senior housing. 
Loe recently began a new project … and discovered that the land was inside an opportunity zone.  
His team began to pay attention to how they could structure the deal around opportunity zone incentives … and he's here to share what he has learned from the process so far. 
A word of caution before we dive in … be careful about picking an investment purely for the tax breaks and overlooking the real fundamentals of the deal. 
Loe sought out a location that was a good place to do business, fit in his niche, and gave him a unique selling proposition. The opportunity zone just sweetened the deal. 
Prepare for the silver tsunami
Let's start with the silver tsunami. In a few years, baby boomers will be looking for assisted living … and the industry needs to be prepared. 
But that's still a ways off. Loe says his average client is 87 years old. The oldest baby boomers are still about 75. 
That means there is time to get in the game and get prepared. 
A lot of times when people talk about senior housing, they're really talking about active adult communities, independent living, assisted living, dementia care, and skilled nursing facilities all under one umbrella. 
But it's important to look at each of these areas as its own asset class. 
The type of person that wants to live with other people 55 and up and play golf with their buddies is totally different than a person who may not be able to walk independently anymore. 
And when the baby boomers come looking for senior housing, they're going to demand things that their predecessors didn't.
Baby boomers want smaller, more intimate environments where they are around people that are like-minded in some way. 
Maybe they like the same music … or have the same cultural heritage … or even have the same medical condition. 
In Loe's case, he began Sage Oak Assisted Living and Memory Care in 2015. It's basically a boutique assisted living and memory care company. 
"What we do is focus on small facilities that are designed to make people feel more comfortable in a homelike environment," Loe says. 
When most people think of assisted living, they picture a nursing home. But Sage Oak's facilities are light, airy homes designed for anywhere from 8 to 16 people. 
Loe currently operates five of these locations in Dallas. 
But with the silver tsunami on the horizon, Loe is looking to expand his idea … more beds but preserving the intimate setting. 
For Loe and his team, the answer is raw land development into planned care communities. 
Think of it like a residential neighborhood … but instead of 3000 square foot homes that house single families, these are 9,000 square foot homes designed for 16 seniors. 
These independently owned houses operate as independently licensed facilities … some as assisted living and luxury assisted living and others as dementia care.  
And these houses can be tailored and changed over time to provide the personalized environment residents are looking for … allowing you to operate in any niche you feel the market is lacking. 
Obviously you would never exclude anyone, but you could help them find a house that they are most interested in. 
"One house might be for people with diabetes. Another might be kosher, with a kosher chef and visits from the local rabbi. The house next-door to that one could have a Korean chef and Korean newspapers delivered daily," Loe says. 
Sage Oak has two such projects underway right now … one in Texas and one in Louisiana. 
A natural partnership
Loe's partner, Austin Good, hails from the construction development side of real estate. 
Austin is a single family, build-to-rent developer … and that's essentially what Loe and his team are creating. 
Starting from the ground up in building these campuses offers the advantage of control … controlling the process of creating the campus and controlling the end experience offered to residents. 
And now, the Texas development has the added advantage of being in an opportunity zone. 
"We selected a piece of land in Denton, Texas, to build a campus and discovered it was in an opportunity zone," Austin says. "So, we had to rework our model a bit.
For example, Austin says they weren't necessarily looking at a 10 year hold period at the start … but now they are making changes to gain the biggest tax advantages. 
An opportunity zone location also gives Loe and Austin the ability to offer investors a chance at making some money tax free … quite the incentive to come on board!
Senior housing is a natural companion to the opportunity zone structure for a lot of reasons. 
Since opportunity zones are typically in lower income or rural areas, you probably aren't going to build a luxury hotel there. 
But if you create a reputation as the "go-to" place for senior housing, most people won't mind driving a bit further … because the outcomes are so much better at your location!
"Our Denton project is about 10 minutes away from the luxury assisted living facilities in the area, so it's not a difficult pitch for us to say, 'Drive a few more minutes and be in a more intimate environment with a better caregiver ratio,'" Austin says. 
Another major opportunity zone benefit … access to an untapped workforce of caregivers. 
The number one problem CEOs in the senior housing space are facing is access to good caregivers. 
Opportunity zones located in lower income or more rural areas tap into a workforce that may live too far away to work at other facilities.
Find your winning opportunity
For people who are concerned about taxes and wanting to maximize their return, investing in a niche opportunity zone project can be … well … a great opportunity. 
You still get all the advantages of real estate … like bonus depreciation … and now you can get your capital back. 
It essentially allows you to make a better return on a post tax basis. 
As always, check with your tax professional to find out what will work best for your portfolio. 
And listen in to the full episode for more on how senior housing and opportunity zones can be a winning formula!
---
More From The Real Estate Guys™…
The Real Estate Guys™ radio show and podcast provides real estate investing news, education, training, and resources to help real estate investors succeed.
---
Love the show?  Tell the world!  When you promote the show, you help us attract more great guests for 

your

 listening pleasure!
State of the Senior Housing Industry
A good investment never gets old. Find tremendous opportunities for growth and CASH FLOW in senior housing.
Senior housing is BOOMING … thank you, Baby Boomers.
The U.S. Census Bureau projects that by 2020 the senior population will reach 56 million. That number grows to 74 million seniors by 2030.
And all those people need safe, social places to live. That's where investors like you come in.
Review the state of today's senior housing industry in this special report. You'll discover:
Why small, homelike environments are trending over large facilities

Which housing markets are currently underserving seniors

What modern seniors value in housing options

And more!
Grow your portfolio and serve up smiles to seniors with quality housing.
Get started by filling out the form below to access the State of the Senior Housing Industry …
Hard to believe it's nearly 10 years since Fannie Mae and Freddie Mac collapsed and were taken over by Uncle Sam.
Time flies when you're getting rich.
It's been a GREAT run for residential real estate investors … especially apartment investors.  Free money in the punch bowl can really juice up a profit party.
But after 10 years of equity happening to real estate bull market riders … it's a good time to think about where we are, where things are headed, and what to do next.
And looking forward comes in two parts:  external and internal.
The external is the world of variables outside your control.  Like driving down the freeway, there are lots of other drivers whose actions affect YOUR safety and progress.
But the key to your success isn't what's going externally. It's how YOU navigate those external circumstances … based on what's going on inside of you.
It's about financial and emotional intelligence.
Because what you think and believe affects what you do … and what YOU do has the greatest impact on the results YOU experience.
One of the biggest dangers of riding a wave of easy money into gobs of equity is thinking you're an investing genius.
We know … because it's happened to us … and we see it happen all the time.
It's much harder to be humble, curious, teachable and innovative when you already think you're smart.
It's important to know the difference between luck and skill.
True financial genius is being able to make money when everything externally is falling apart … like a pro race car driver deftly navigating a multi-car melee at 180 miles an hour.
That's REAL skill.  Anyone can rocket down an open road.
Fannie Mae's chief economist Doug Duncan told the audience at Future of Money and Wealth he thinks recession is likely in the not-too-distant future.
And Doug made those comments after reminding everyone his last year's Summit predictions were all essentially spot on.
So based on both his pedigree and track record, Doug's qualified to have an opinion.  And we're listening.
"The time to repair the roof is when the sun is shining." 
– John F. Kennedy
The sun's been shining on real estate investors for ten years now.  Maybe you're one of the many who've made tons of money.  We hope that trend continues.
But as our friend Brad "The Apartment King" Sumrok reminds us … it's time to approach today's market with a little more sobriety.
Money and margins are both getting tighter.
This means paying better attention to detail, increasing your financial education, and being careful not to rationalize marginal investments to bet on positive externals.
In other words, beware of being a bubble market genius … and thinking what worked in a bull market will work when things change.
Better to work on sharpening your skills at finding and creating value.
Of course, real estate is FULL of pockets of opportunity … the polar opposite of a commodity or asset class where everything's the same and moves together.
Real estate's quirkiness befuddles Wall Street investors … but thrills Main Street investors.
A case in point are apartments …
On the one hand, lots of brand new inventory is coming on the market … and it's putting pressure on landlords to offer profit reducing concessions.
On the other hand, more affordable existing stock is attracting lots of interest… from both tenants and investors.
So "housing" isn't hot or cold.  And neither are "apartments".  Real estate defies that kind of simplistic description.
Of course, it takes financial education to recognize the difference between momentum and value.
It also takes time, effort, and relationships to actually find the markets, team and properties to invest in.
For most people, that's way too much trouble.  They'd rather sit in their crib with their trading app … or turn their financial future over to a paper asset advisor.
That's all peachy until rates rise, recession hits, and paper prices plunge.
History … and Doug Duncan … says the inevitable bear market is getting closer.
Of course, as we've previously commented … when paper investors get nervous, one of their favorite places to seek safety with return is real estate.
So for active and aspiring syndicators … it really doesn't get any better than right now.
Think about it …
MILLIONS of baby-boomers are retiring.  They need to invest for INCOME.
And they're sitting on stock market equity, home equity, and retirement accounts …
… holding many TRILLIONS of wealth needing to (literally) find a home withreliable income and inflation protection.
Their paper asset providers will try to meet the need, but their toolbox isn't properly stocked.  They can't do private real estate.
But as boomers struggle at squeezing spendable money out of sideways or stagnant stock markets, they'll look towards dividends and interest.  Cash flow.
The challenge with dividend stocks is … in a volatile market, investors face capital loss on share prices.  Worse, dividends can be cancelled.
Compare this to rental real estate, which produces far MORE reliable income than dividends with LESS price volatility.  And no one is cancelling the rent.
So dividend stock investors would LOVE income property … IF it just wasn't so darned hard to find, buy, and manage.
What about bonds and bank accounts for income?  (Try not to laugh out loud)
Remember, a deposit is a LIABILITY to a bank.  When you deposit money in the bank, the bank needs to create an offsetting ASSET … a loan.
But the Fed has stuffed banks full of reserves … and there aren't enough good borrowers to lend to.
Banks don't need to offer higher interest to attract deposits.  So they don't.
As for bonds …
Yes, it's true bond yields are edging up, which means bond holders earn a little more income … but at a what price?
Rising bond yields also mean falling bond values.  So bond buyers are understandably very nervous about capital loss on their bonds.
WORSE …, bonds carry the added risk of default or "counter-party risk."
A bond default is TOTAL loss. Yikes.
Real estate to the rescue …
The relative safety and performance of income property or income producing mortgages secured by real estate is extremely attractive right now.
The biggest problem for passive paper investors is real estate is hard to buy, messy to manage, and takes more financial education than just knowing how to click around an online trading app.
And THAT is the BIG opportunity for skilled real estate investors to go bigger faster with syndication.
Whether you decide to explore the opportunities in syndication or not … it's important to stay curious, alert and proactive.
Most real estate investors we know are preparing for the next recession … because that's when true financial genius pays the biggest rewards.
Until next time … good investing!
---
More From The Real Estate Guys™…
The Real Estate Guys™ radio show and podcast provides real estate investing news, education, training, and resources to help real estate investors succeed.
The Silver Tsunami is coming. That's right. It's no secret Baby Boomers are retiring and entering a new phase of life, and looking for an alternative to traditional assisted living facilities.  
In the third episode in our Profitable Niches series, we explore the world of residential assisted living homes.
We chat with leading national expert and President of Residential Assisted Living (RAL) Academy, Gene Guarino, about this compelling investment opportunity, and four of his students who are successfully investing in this space.    
In this episode of The Real Estate Guys™ show you'll hear from:
Your happy-to-assist host, 

Robert Helms

His in-need-of-assistance co-host, 

Russell Gray

RAL Academy President

Gene Guarino

A few of Gene's star students,

Sherry Ellingson and Rocky McKay, Loe Hornbuckle, and CJ Matthews
---
Listen
---
Subscribe
Broadcasting since 1997 with over 300 episodes on iTunes!
---
Review
When you give us a positive review on iTunes you help us continue to bring you high caliber guests and attract new listeners. It's easy and takes just a minute! (Don't know how? Follow these instructions).
Thanks!
---
An explosive demographic with specific needs
So much of real estate is about understanding specific demographics and their needs. All around the world, and especially in the United States, there is a massive population that has created business opportunities through every season of their lives … baby boomers.
Baby boomers are retiring in droves, and they aren't too far away from not being able to live independently anymore. Unlike generations before them, boomers (in general) are adamant about not living in an institution or hospital. They want to live in a home and have a social life.
That's what makes residential assisted living homes such a fascinating investment niche. This specific demographic and a unique financial model means more CASH FLOW than a typical single-family home investment.
Gene Guarino is the leading expert in this investment niche. As president of the Residential Assisted Living (RAL) Academy, he teaches investors everything they need to know to get started.
"It all starts with education. Get educated first. If you don't, you'll most likely go out, make mistakes, and bang your head against the wall," Gene says.
We're all about education for effective action. So, we sat down with a few of Gene's star students to learn about their experiences and what advice they have for other investors.
Building your brand from the ground up
Sherry Ellingson and Rocky McKay are business partners who attended Gene's class several years ago.
"We kept hearing about senior living," Sherry says. "We both have parents who are going to be entering into this category before long, and after taking a look at some of the current options in our area we thought, 'You know, we could do this a little bit better.'"
Rocky and Sherry first acquired an existing assisted living facility that needed some updating. The property is 10 beds with jack-and-jill baths and lots of places for residents to be able to visit with friends and family. The goal is to have residents feel at home and have a happy, safe place to make their own.
How do they attract tenants? Case workers from hospitals and rehab centers refer potential residents and their families to placement agents who find out what they are looking for in an assisted living facility.
Then, the agents take them on tours and show refer them to various home options. That's why a good reputation is so important.
"The reputation of a home is attached to the owner, so your focus should really be on creating your own reputation and brand from the ground up," Sherry says.
"The demand for a good home is extremely high, and as we provide such an essential service for our residents, it feels like we are doing the right thing," Rocky adds.
For investors just starting in the niche, Sherry and Rocky recommend looking for an existing home and remodeling it into a residential assisted living home. They also suggest having a fixed rent rate with everything included so families can set their budget and not worry about hidden fees.
And don't forget that there is benefit in adding more properties. More residents means the ability to buy supplies in bulk and save even more money on operation costs. Sherry and Rocky hope to have a couple hundred operating homes in the next several years.
Raising capital and expanding your network
After going through the RAL Academy course, Loe Hornbuckle found his passion. Since then, he has opened 40 beds in residential assisted living homes and is in the process of developing an 80-bed facility made up of five homes on six acres as a planned community.
"I look at residential assisted living as a tool to keep people out of nursing homes or institutional environments that may not be right for them," Loe says. "There are a lot of people who are placed inappropriately in those settings."
Even though he was passionate about the type of investment he was making, Loe says he still had a lot to learn when it came to raising capital.
"The first time I raised capital, I put out my business plan, and at the end of the first day my wife found me in the fetal position on the floor. It was harder than I thought it would be," Loe says.
Proper education changed this for Loe. He learned you have to build a network to effectively raise capital. He suggests that RAL investors attend events and conferences so they can meet the many people out there who are willing to help them along the way.
"Your network is everything. When you build your network, you have the power to step into good business like residential assisted living," Loe says.
Syndication and working smarter
As a self-proclaimed real estate addict, CJ Matthews was looking for an investment with good cash flow and without a huge amount of ongoing work. After hearing Gene speak on RAL homes, she knew she had found the perfect niche.
"With residential assisted living, you do the work to set everything up, and then you become the business owner. At that point, someone else can actually run the day-to-day business for you," CJ says.
The biggest advice CJ offers to potential RAL investors is to learn about and apply effective syndication.
"Before learning to syndicate, going out and asking for money felt risky or scary to me, but after I attended the Secrets of Syndication seminar, I knew what I needed to do," CJ says.
When it comes to working with partners, CJ recommends choosing people who have skill sets you don't. That way you can work synergistically and accelerate your success. And don't forget this particular investment niche requires a special touch.
"This space isn't for everyone. You need to love real estate, love making money, love putting in work on the front end, and most importantly have a heart. If you aren't willing to care about these people and making the last years of their lives happy, then this may not be the investment for you," CJ says.
Interested in learning more about investing in residential assisted living? Listen in to the show to hear more from Gene and his students. You can also email us at [email protected], and don't forget that Gene will be cruising with us on our Investor Summit at Sea™. We'd love to see you there!
Listen to other episodes in our Profitable Niches series (like Stacking up Profits with Self Storage or Making Money with Mobile Homes) to step off the beaten path and learn more about other lucrative, but as-yet unexploited asset classes.
---
More From The Real Estate Guys™…
The Real Estate Guys™ radio show and podcast provides real estate investing news, education, training and resources to help real estate investors succeed.
RAL 101 Course: How to Turn a Single Family Home into Cash Flowing Assisted Living Facility
Learn how to turn a single family house into $5,000 – $15,000/month in CASH FLOW!

Senior housing is one of the most exciting…and profitable…real estate niches in today's economy.
Baby boomers are creating a wave of opportunity in assisted living the size of a tsunami and you can ride the latest economic wave!
Certified Financial Planner and real estate entrepreneur Gene Guarino shows you exactly how to get started.
In his Residential Assisted Living Training Course, Gene shares how you can take a single family home and turn it into a cash flowing assisted living facility … and create LOTS of monthly CASH FLOW.
You'll learn …
How To Get Started: Gene will take you step by step, walking you through the process and how to begin.

Why you're in the Right Place at the Right Time

How to Create Passive Income and Huge ROI's with Senior Housing

The Good The Bad & The Ugly: Get all the details so you have a clear picture and know exactly why this is the best opportunity in real estate.

The Most Critical Element of RAL Success: identifying the right location

3 Ways to Get Involved with residential assisted living and the 5 keys to RAL success

The Most Important Things: Gene has done it and you can do it to. He is willing to share his wisdom with you.
Follow these steps to begin your journey … And it's FREE! 
Step #1 – Read the Insider's Guide to Investing in Residential Assisted Living
Step #2 – Join Gene for his 7-part Webinar Course: Intro to Residential Assisted Living 
Step #3 – Attend Gene's New On-Demand Introductory Training
Step #4 – Apply it! Schedule your own RAL Discovery Call
To create life-changing passive income … Get started today!
Simply complete the form below to begin your journey … RAL could be your ticket to financial freedom!