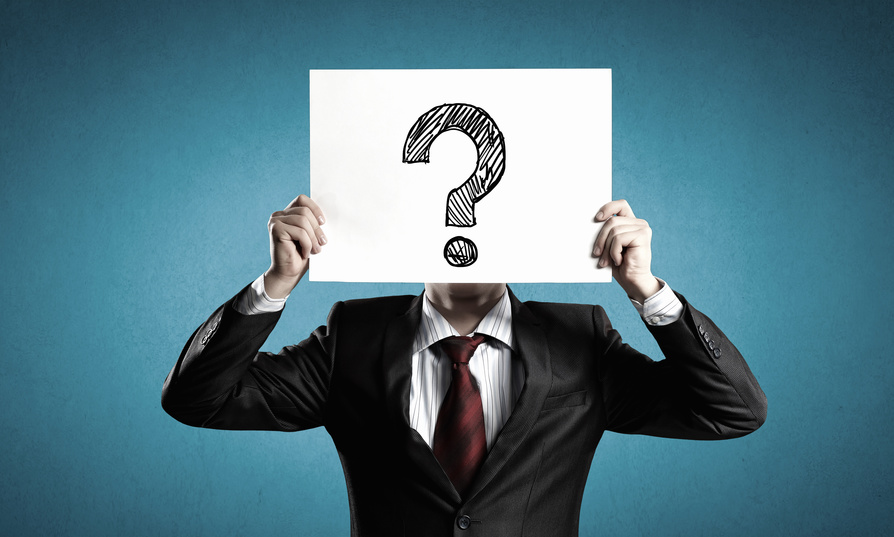 One of the best parts of our job is hearing from our amazing audience … and in this week's episode we have more great questions from all of you.
That's right, it's Ask The Guys!
We're talking about getting started in real estate investing, analyzing deals, understanding how economic cycles affect real estate investing … and more.
Remember, we are not legal or tax professionals. We don't give advice … just ideas. Join our quest to answer your questions!
In this episode of The Real Estate Guys™ show, hear from:
Your book-smart host,

Robert Helms

His street-smart co-host,

Russell Gray
---
Listen
---
Subscribe
Broadcasting since 1997 with over 300 episodes on iTunes!
---
Review
When you give us a positive review on iTunes you help us continue to bring you high caliber guests and attract new listeners. It's easy and takes just a minute! (Don't know how? Follow these instructions).
Thanks!
---
Getting started in real estate investing
Our first question comes from Daryl in Boonville, Missouri.
Daryl wants to know the best ways to get started investing in real estate.
Lots of folks find themselves interested in real estate investing … but they don't really know where to start.
There are so many books, blogs, podcasts, and seminars on the subject. It can be a little overwhelming … yet the basics of real estate are pretty simple.
What's the best way to get started? Well, it depends on what you have to start with, where you want to go, and what you want to do.
But generally speaking, real estate is done with debt.
The first place to start is to take an assessment of where you're at in terms of debt. Begin work on preparing yourself to be an efficient, effective borrower.
Go meet with a mortgage professional. Find out what your credit score is as far as real estate is concerned, what your documentable income is, and what types of loan programs you would qualify for.
Figure out what you need to invest.
Typically you need credit, a down payment, and technical advisors … like a football coach, you need to build your team.
Next, think about what you're trying to accomplish. Most people want to grow … so it really starts with education and understanding your borrowing power.
Education doesn't have to cost you a lot of money … but it will take your time.
Set aside and budget your time to be serious about investing. Go to a seminar or class. Join a local real estate investment club. Read books about the type of real estate that you're interested in.
A great way to get started if you don't have a lot of capital is to offer to help someone who is busy doing the thing that YOU want to be doing.
A lot of folks who are successful in real estate investing have more money than time … you might have more time than money.
The opportunity to lend a hand in exchange for learning can be huge.
You might even consider your first deal as a partnership in some way. One of our favorite ways to partner is through real estate syndication.
Syndication simply means a lot of people putting their money and their time together to do something.
Make sure that the person … or people … you are partnering with honestly know what they are doing.
Analyzing and understanding deals
Chris in Sun Valley, California, wants to know how to better analyze and understand deals.
First of all, there's no such thing as a bad question … except the one you don't ask.
Everybody who is at the front of the line was once at the back of the line … everybody who owns real estate today started with their first property.
It's true that analyzing deals is one of investing's critical skill sets.
If you're analyzing deals for income, you need to understand an income statement for a piece of property.
One way to do this is to look at other deals. They'll come with pro formas. You'll be able to look at the financials … and then go out and look at other real world deals.
You'll learn by doing that research … and once you feel like you've got the fundamentals down and understand the basics of financial analysis, you can take things to the next level.
The other side of the coin is actually analyzing the market, analyzing the physical construction of the property, and analyzing the condition of the neighborhood.
Like so many things in real estate investing, if you can find somebody who is active in the space and learn by helping them … you'll pick up a lot.
You can't get really good at analyzing deals by reading textbooks and taking classes … you will also need hands on experience.
So, start with basic education … and then, find a mentor.
Learning about the economic cycle
Laura in Austin, Texas, is looking to learn more about how real estate plays into the economic cycle … and how it's affected by ebbs and flows. She wants to know what resources and topics we can recommend.
First up is a book by our dear friend Peter Schiff called How an Economy Grows and Why It Crashes.
It's a simple book that is done in a way that makes the economy easy for everyone to understand … but it is also super, super powerful.
It has taken us years to wrap our minds around this stuff. The reason we cover broader picture economics and not just real estate is that every real estate investor is first and foremost an investor.
We all swim in the economic sea of the financial system that we are blessed … or cursed … with. So, it is imperative that we understand it.
There is definitely a lot you can learn by listening to people who have different opinions.
The Summit at Sea™ is a great place to do that. We get people who come in with so many different backgrounds and from many different niches and markets all over the world.
We also recommend studying the Federal Reserve and the bond markets … because that is where interest rates derive from.
Study demographics … because that dictates where the people are.
Then, understand the way CEOs think about business … and where they want to be and don't want to be.
Taxes are another area you'll want to learn about.
In the United States, we've now made real estate arguably the most tax advantaged investment anyone can make … which should attract even more money into real estate going forward.
Like any ecosystem, there are lots and lots of components … and you're not going to master them all. But if you can understand the relationships between them, then you can get into conversations with the masters in each area.
There are lots of great books, podcasts, and conferences to expand your knowledge. Be sure to check out the resources available on our website. We particularly recommend a video series we did called "The Future of Money and Wealth."
Brian Tracy says that if you read an hour a day in whatever area of interest you have, in 10 years you'll become a nationally known expert.
We believe that's true. It happened to us.
More Ask The Guys
Listen to the full episode for more questions and answers.
Have a real estate investing question? Let us know! Your question could be featured in our next Ask The Guys episode.
---
More From The Real Estate Guys™…
The Real Estate Guys™ radio show and podcast provides real estate investing news, education, training, and resources to help real estate investors succeed.
---
Love the show?  Tell the world!  When you promote the show, you help us attract more great guests for 

your

 listening pleasure!
Listen in to hear part two of our 2018 Predictions Panel!
In this episode of The Real Estate Guys™ show, we sit down with three expert economists. Our guests hail from Fannie Mae, the international finance sector, and the National Association of Realtors® (NAR).
Together, we'll look back on the economic trends of 2017 … and talk about what our experts think is coming around the corner in 2018.
Then we'll put it all together to calculate how trends in the U.S. and across the world will affect YOU as a real estate investor.
This show features:
Your trending host, 

Robert Helms

His not-terribly-trendy co-host, 

Russell Gray
Doug Duncan

, senior vice president and chief economist at Fannie Mae

Richard Duncan

(no relation!), best-selling author and economist

George Ratiu

, director of quantitative and commercial research at NAR
---
Listen
---
Subscribe
Broadcasting since 1997 with over 300 episodes on iTunes!
---
Review
When you give us a positive review on iTunes you help us continue to bring you high caliber guests and attract new listeners. It's easy and takes just a minute! (Don't know how? Follow these instructions).
Thanks!
---
Where do we fall in the economic cycle?
We asked Doug, Richard, and George about where the U.S. economy will be heading in the next 12 months.
"Recent data suggests a recession probably won't happen in the next 12 months," says Doug. He reminds investors to be mindful, however … "Every expansion eventually ends."
Doug also predicts that, "In 2018, we will see a small acceleration of growth over what we saw in 2017." The forecast at Fannie Mae predicts a growth of approximately 2.75 percent over the next year, after which the market will slow down a bit.
Richard also agrees that although we are in the midst of a remarkably long expansion, it's unlikely the bubble will burst in the next year.
Should investors sell now? "That depends on their risk tolerance," Doug told us. "The best strategy is to ride a bubble out and surf it to the top. This is probably not the top of the bubble."
Every expansion has to end eventually. The market has been growing since the market crash in 2008 … but so far, our expert economists aren't seeing any major signs of impending recession.
What will cause an eventual crash? "The key as to when the bubble will pop depends on interest rates," says Richard.
Will interest rates rise?
The biggest factor affecting players in the lending world … that's you! … is interest rates.
In the next year, says Doug, "The central banks may tighten, which will apply upward pressure to mortgage rates."
He says upward pressure won't be significant this year … but that we're moving that general direction.
Richard is a bit more concerned about rising interest rates, and thinks YOU should be too … he says, "Listeners should be very concerned about the possibility that U.S. interest rates will go up within the year."
That's because the Fed is currently reversing quantitative easing right now … essentially "uncreating" money. That may bring danger, as higher interest rates will push asset prices down, says Richard.
He also says higher rates will cause credit to become more expensive and "contract and cripple the economy."
What's happening in the housing market?
Doug notes the rental market is slowing down right now … but only because the largest metros are saturated. Smaller, less saturated markets are a better place for investors to be right now.
George agrees. Prices in large-cap spaces are still trending upwards, he says, but investors have started to take their foot off the accelerator over the last year.
By contrast, smaller markets like Austin, Nashville, and Jacksonville are still seeing continued acceleration. "There's a lot of potential in smaller markets," says George … and these markets are grabbing the attention of investors, both locally and internationally.
What about the supply side of the equation? "Single family home construction is still running slower than demand, whether that's from investors or occupants," says Doug.
George emphasizes the low housing supply … "2017 has been a year characterized by extremely tight inventory," he says.
But in 2018, George thinks the market will be a stable platform for real estate investors. He says price appreciation will flatten and prices may even decline in some markets.
On the other hand, Doug predicts that "Real prices will continue to accelerate faster than has historically been the case."
Even if housing prices flatline this year, they're already historically high. Will incomes rise to meet the cost of buying property? That depends, in part, on the effect of the recent tax reform.
How will the tax bill affect the economy?
According to Doug, "The tax change should result in household income growth due to tax cuts for most households and acceleration in business investment," which will increase productivity and wages.
"This is the biggest sweeping change in a very long time," says George.
Will the tax bill benefit those who want to become homeowners? George notes that the mortgage interest deduction and property tax deduction were both capped in the new bill … and predicts that will affect the real estate market going forward.
The impact will be higher, however, in states where the property tax is significant.
What does the future look like for millennials?
George notes there is concern about this generation acting differently than past generations. Living in a sharing economy may mean millennials are less likely to want to own their own homes … which could be good for investors.
But according to Doug, "There's clear evidence that millennials are moving to buy homes."
Despite the demand, there are some barriers to entry for millennial home buyers … George notes that property prices have increased six percent year over year, while wages have only gone up about two percent.
Combined with rising interest prices, millennials are faced with an affordability challenge. And, says George, "Student debt also presents a serious issue."
What's going on in the global market?
Richard sees several areas of concern, globally.
Europe is cutting down on quantitative easing, just like the U.S. This will push interest rates higher, eventually impacting the market negatively, he says.
He is also concerned about Chinese exports. "The world can no longer continue absorbing so many Chinese exports," he says, and this may lead to tariffs on goods from China.
He thinks China will begin overproducing goods, weakening prices and ultimately causing bank loans to default. This would cause a systemic banking sector crisis in China, says Richard … and have serious repercussions around the world.
For the time being, however, U.S. investors find themselves in a fairly stable position. According to George, "The U.S. economy has performed quite well, even as other places resort to negative interest rates."
Although George, Richard, and Duncan aren't sounding any major alarm bells, we encourage you to do your own research and figure out a plan that's right for you.
Start by checking out part 1 of our 2018 Predictions Panel, if you haven't already!
Whether you buy, sell, or hold, make sure you're prepared for an eventual crash. Investing is a long game. Start figuring out your contingency plan now!
---
More From The Real Estate Guys™…
The Real Estate Guys™ radio show and podcast provides real estate investing news, education, training and resources to help real estate investors succeed.