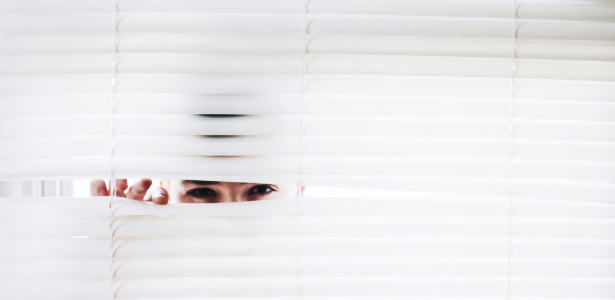 Lockdowns, restrictions, eviction moratoriums, civil unrest, election hysteria. Fun times.
It's enough to make a real estate investor order one bourbon, one scotch, and one beer … assuming you could find an open bar.
But before you reach for the Valium and TV remote, remember …
"Never make a permanent decision based on a temporary storm. No matter how raging the billows are today, remind yourself: This too shall pass!"
– T. D. Jakes
Sitting out troubling times is a permanent decision … because today's opportunities are only here today. When you miss one, it's gone.
And when today's troubles are setups for tomorrow's sunshine, standing pat can mean being out of position later.
We're not saying to play in the rain without a raincoat. You need to be smart in all situations. And yes, there are times when a strategic retreat is wise.
But we see some folks just disengaging. That's usually a mistake.
Even though we're in harrowing times, there are reasons for real asset investors to be optimistic about the future … even on a rocky road to riches.
Surely you didn't think it would be EASY?
So while there are a thousand hot headlines we could dissect in the middle of this pandemic / election cycle / potential system meltdown …
… better to stay anchored on timeless principles which are useful for navigating all the noise.
Because … as they say … stuff's about to get REAL. And that's going to be good for those aware and prepared.
For decades … through wars, recessions, currency resets, assassinations, impeachments, civil unrest, political scandals, disputed election results …
(Yes, ALL those scary things … and more … have happened before)
… professional investors reposition their portfolios … often shifting from offense to defense. But always staying PROACTIVE.
And though many of those professional investors are playing on Wall Street … the principles apply to Main Street investing as well.
So let's look at some Wall Street defensive strategies and translate them into Main Street lessons for real estate investors.
Ride the Equity Wave … Carefully
In times of enormous currency creation (monetary stimulus) and government spending (fiscal stimulus), it's hard to sit on the sideline. That's a lot of fuel.
Come Merry Men, let's ride this stock rocket to the moon!
Sure, things could crash. But they could boom big until they crash.
Just remember they can also do both at the same time … and what it means when it happens (not good).
But except for the very rarest of circumstances, pros don't ever get out of the market completely. It's about allocation … not abdication.
S0 while aggressive investors chase unicorns and sexy stories … defensive players often shift to "Consumer Staples".
In other words, they seek shelter in things which are essential at all times.
Translating to real estate, we think markets and properties in the residential, distribution, agricultural, healthcare, and energy niches are "staples".
No matter what's happening in the world, or what currency it's happening in, these properties are likely to remain valuable and productive.
Of course, they might be a little boring. But in tumultuous times, boring is beautiful.
But … even modest returns can be goosed through the careful use of long-term, low-interest rate debt. And today's market has some of the lowest rates ever.
Even if your portfolio is already stuffed with its unfair share of residential properties and dripping with equity …
… you can use cash-out refinances to lock in low-rates and reposition equity into other niches where financing is less available.
Load Up on Cheap Debt
It's no secret corporate CFO's have been borrowing like crazy and buying up their own stock … even while sitting on piles of cash.
Pros like to borrow cheap and long and load up on quality assets they understand …
… and to have "dry powder" ready when other quality assets are shaken out of weak hands.
A word to the wise … be very wary of borrowing short and lending or investing long. Only banks backed by the FDIC and Fed can play that game "safely".
Increase Liquidity
Extra cash isn't simply dollars in the bank … and it's not just for bargain shopping when markets get temporarily ugly.
Liquidity is a VERY important buffer when unexpected things disrupt all your well-laid plans. Murphy is alive and well.
Liquidity is like oxygen. You can last a while without profit … and even without revenue …
… but when you're out of cash (or assets quickly convertible to cash), you're in serious danger. It's like drowning.
And remember: Credit lines don't count because they can be shut off without warning … usually when you need them the most.
However, precious metals are an alternative store of liquidity … and allow you to pivot into ANY currency easily … which comes in handy when currencies crash.
Prioritize Principal Preservation
Warren Buffett's #1 rule for investing is "Don't lose money". His rule #2 is "Always remember rule #1".
But losing comes in different flavors. And sometimes a flight to safety is really a leap from the frying pan into the fire.
This is where we see REAL opportunity for real estate investors …
The basic defensive play for paper investors when they get spooked is to jump into U.S. bonds and dollars. BUT …
U.S. bonds and dollars are no longer the reliable havens of safety they once were … as evidenced by the popularity of gold and silver.
We've covered this in detail many times … but because it's arguably the most important underlying financial story right now and so few in the real estate world are talking about it, we'll touch on it again briefly.
When interest rates RISE, bond values fall.
Of course, when rates are at rock bottom (like they are), there's a big danger rates might rise.
For real estate investors, rising rates are an annoyance. But for bond investors, rising rates are a DISASTER.
Think of it like rising cap rates in a rent control area. The increased cap rate isn't from growing rents. It's from FALLING prices. You're losing equity.
This is what happens to bond investors when rates rise. Any bonds held LOSE value. Rising rates don't mean more income. They mean LOSS of principal.
Consider that U.S. bonds are denominated in U.S. dollars, so bondholders get paid back in dollars. This sounds good, but it can be a problem.
So keep your thinking cap on and don't give up now …
To keep rates down, the Fed prints lots of dollars to buy bonds. This dilutes the value of the dollars, which bondholder get paid back …
(it's called "inflation")
… and the Fed just announced they plan to let inflation run hot … that is, to overshoot 2 percent CPI (don't get us started …)
Here's the point and why it matters to real estate investors …
Like real estate, there are buy-and-holders and flippers.
Flippers buy bonds hoping rates go DOWN (driving principal UP) so they can sell at a profit. They don't want yield and they're not in it for the long haul.
They're flipping for capital gains.
Buy-and-hold investors ARE seeking yields … and finding the cupboard pretty bare …

So with bonds yielding less than inflation, bondholders are already losing on income … but in danger of losing worse if rates rise.
In today's world, bonds are terrible for both producing income AND for preserving principal long term.
Gold is good for the latter but produces no income.
And yes, paper investors can seek yields in dividend paying stocks. But this exposes them to extreme price volatility (after all, it is the stock market).
The bigger issue is companies world-wide are cutting dividends … the most since the last crash … in an effort to preserve cash during the pandemic.
This creates a HUGE opportunity for real estate investors … and especially for syndicators of cash-flowing properties.
The yields on real estate are better than bonds. And if a tenant defaults, they can be replaced. If a bond issuer defaults, you lose. So real estate wins.
Plus, the underlying asset (the property) which generates the income is a physical, tangible asset … not some "going concern" which might stop going.
(There's probably a reason China borrowed to the moon and built ghost cities … when the debt goes bad, the properties remain … and who's foreclosing?)
Another plus … real estate not only benefits from inflation but is often the intentional target of it (to protect the banks who lent against it).
And PLUS PLUS … (IMPORTANT) … think about this …
… it's MUCH easier for politicians and central bankers to feed money to Main Street so mortgages and rent can be paid … than to feed big corporations so dividends can be paid. Good optics vs BAD optics.
For those who prefer to own debt, mortgages are better than bonds.
Again, the debt is backed by the property. If the borrower fails, the lender gets the property AND its income.
As Main Street investors who've been blindly following Wall Street advice begin to understand all this, we think the smart ones will come home to real estate.
We could go on … and on … and on … but you get the idea.
Real estate investors need to smart, careful and creative right now … but there's no reason to be hiding in the basement.
Real estate is a great shelter in a storm.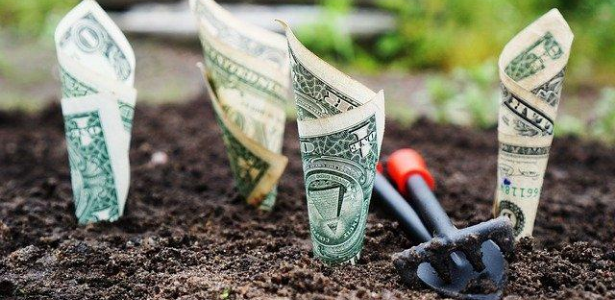 We're living in uncertain times … and that always sends investors out in search of stability. 
Bonds usually fit the bill … but now the currency wealth is denominated in is being called into question … and investors are looking to get even more REAL. 
Today we're exploring how to invest in the real power of Mother Nature to preserve, grow, and pass on wealth. 
In this episode of The Real Estate Guys™ show, hear from:
Your pandemic-proof host,

Robert Helms

His anemic co-host,

Russell Gray
Agricultural hardwood investing expert, Rachel Jensen
---
Listen
---
Subscribe
Broadcasting since 1997 with over 300 episodes on iTunes!
---
Review
When you give us a positive review on iTunes you help us continue to bring you high caliber guests and attract new listeners. It's easy and takes just a minute! (Don't know how? Follow these instructions).
Thanks!
---
Investing in hardwood
The pandemic has changed the demand, the structure, the appreciation, the cash flow, and even the tax benefits of real estate … but not everywhere. 
Today, we're going to talk about a real estate investment that has been virtually untouched by the pandemic. 
No matter what political party is in office, no matter what crazy things happen around the world … it just performs. And that's pretty rare. 
Agriculture is the oldest use of real estate that there is. Before people even had houses, they were working the land. 
The really unique angle of agriculture is that it tends to be less affected by many market factors. What we're talking about today hasn't really been … or can be … hit by COVID-19. 
It's a product that everybody needs, and it has been used for hundreds and hundreds and hundreds of years. 
There is far more demand than there is supply … which is a pretty good recipe. 
We're talking about hardwood. 
A proven commodity 
Hardwood is a proven commodity that is useful no matter what the economy is doing. So much of the world shut down in March … but the trees kept growing. 
They don't pay attention to news or social media … they just keep growing and growing. Hardwood can take from 3 to 60 years to produce depending on the type of wood. 
There are a variety of woods available. It's not all the same. 
There are woods that are standard industrial material. There are specialty woods. There are trendy woods that fall in and out of favor in design … so many niches, just like real estate. 
Another unique angle of this investment is that it doesn't pay dividends this quarter. This is a long-term game much like many real estate investments. 
It's not an immediate cash flow game. You have to be patient and let it happen over time. 
This is something you invest in during, say, your 30s or 40s and plan to reap the harvest in your 50s, 60s, or 70s. 
And, once you harvest trees … guess what you can do again? Replant!
This can be what we call a "legacy investment." It's a one-time investment that could go on and pay for a long, long time. 
The challenge with agriculture is that it's a hard game to play on a small scale. It's difficult to go out and buy two acres of land and have a productive farm. 
It's hard to go out and buy a single grove of trees and be able to have the ability and efficiency to harvest and reap the benefit. 
But there are ways around this challenge. 
Money does grow on trees
Rachel Jensen is a hardwood investing expert. She says that over the past few months, investors have started looking closely at their portfolios and thinking about what they want to accomplish in the long term. 
"I challenge everyone to think generationally," Rachel says. "When you own timber, you are doing it for you, for your kids, for your grandkids, and for many more generations."
This is a tactic and a model that some of the ultra-wealthy have used for a very long time. 
You keep this asset in your portfolio … and the trees grow. 
It's very different from the traditional real estate model. You're not going to get a monthly rental income check … but trees will be some of the best tenants that you'll ever have. 
Investing in hardwood provides diversification to your investment portfolio in terms of time and location. 
In this case, money does grow on trees. 
Teak, specifically, is often referred to as the gold of the timber market. 
There is a very, very low supply and a very high demand for teak. 
The two countries that are the biggest importers of teak are India and China. When you look at the projected populations of these two countries by 2100, these two are predicted to be the most populous. 
So, there is a good chance that demand will continue. 
There is such high demand for teak because of its remarkable qualities. It is a very, very hard wood. It's extremely durable. 
After three years of growing, teak becomes resistant to fire, rot, termites, bugs … anything that you may consider to be an agricultural risk. 
Teak is used to build a lot of boats, in outdoor furniture, and in high-end construction. 
This isn't a new wood by any means. Teak was used to build the deck chairs and some of the decking on the Titanic … chairs still intact when researchers found the wreckage after years and years underwater. 
People who care about value and longevity are going to buy teak products … and keep buying teak products … because they know that those products are going to last a very long time. 
Teak has a 25-year harvest cycle. You'll still see some income from the thinning conducted at years 12, 18, and 20. Then, the bulk comes at the year 25 harvest. 
Then, you replant … and do it again!
It's important to have a partner who knows how to care for hardwood. Rachel and her team take care of the entire process for investors, working with a professional management team onsite that knows teak. 
They have various farms in Nicaragua and Panama. 
A newborn tree parcel starts at around $7,000. You can also look into purchasing older "teenage" parcels that are 15, 18, and 20 years old. Those parcels start around $17,000. 
"What we want folks to realize is that you don't need to be a mega-millionaire and own thousands and thousands of hectares," Rachel says. "Start small. We'll help you with payment schedules and financing options."
To learn more about teak and hardwood investing … listen to the full episode!
---
More From The Real Estate Guys™…
The Real Estate Guys™ radio show and podcast provides real estate investing news, education, training, and resources to help real estate investors succeed.
---
Love the show?  Tell the world!  When you promote the show, you help us attract more great guests for 

your

 listening pleasure!
Uncertain times always send investors scurrying for stability and certainty.
While bonds usually catch that bid, when the very currency wealth is denominated in is being called into question, investors tend to get much more REAL.
This explains the spike in interest in precious metals. But while it's possible to combine metals with debt to grow real wealth, there are other ways.
In this episode, we explore how to invest in the virtually eternal power of Mother Nature to preserve, grow, and pass on wealth.
So tune in as we talk hardwood agricultural investing with an expert guest.
---
More From The Real Estate Guys™…
The Real Estate Guys™ radio show and podcast provides real estate investing news, education, training, and resources to help real estate investors succeed.
---
Love the show?  Tell the world!  When you promote the show, you help us attract more great guests for 

your

 listening pleasure!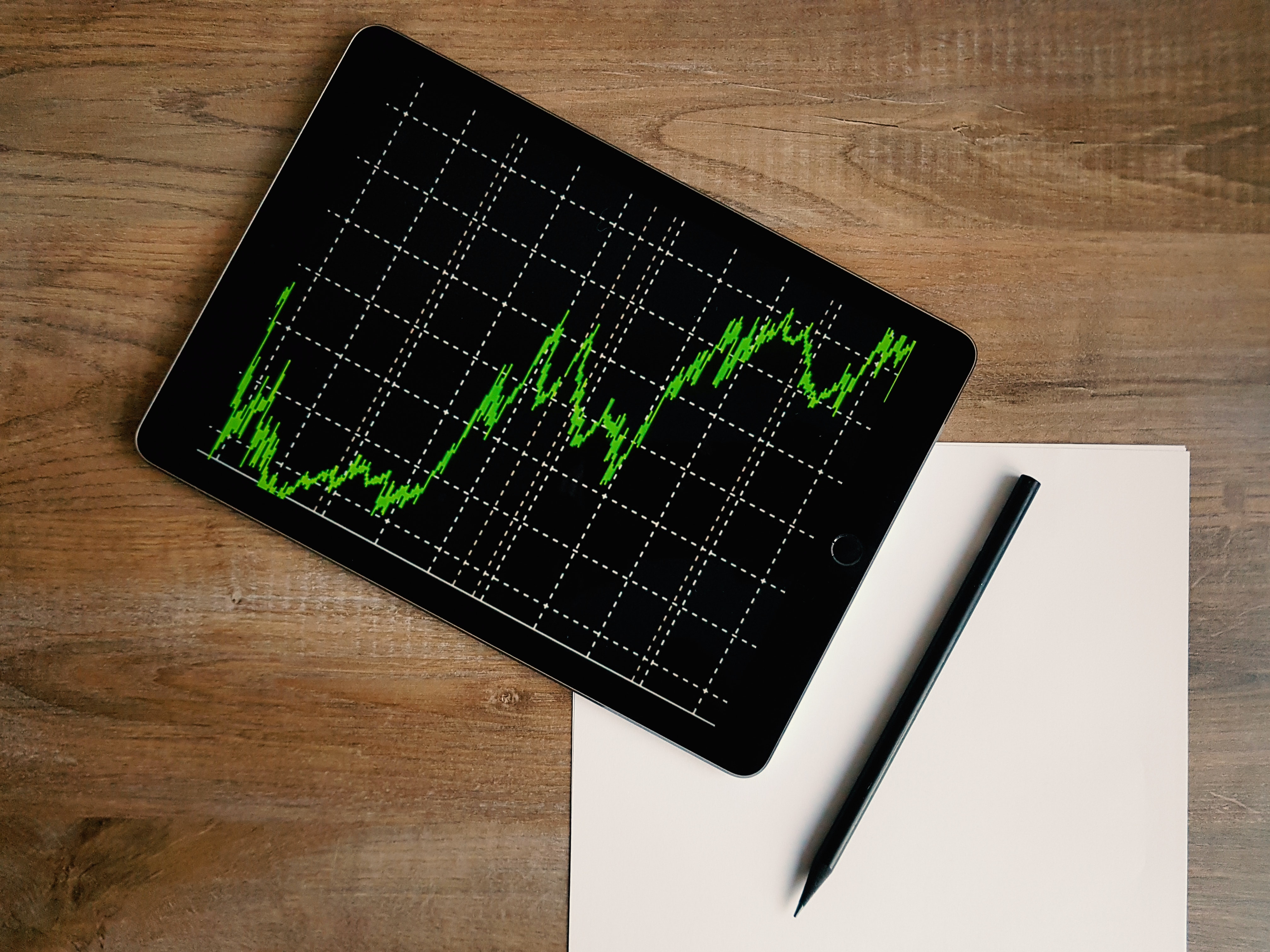 Mega-billionaire investor Warren Buffett made big news recently when he made a move into gold mining shares … while dumping big banks and Goldman Sachs.
This surprise move is notable for several reasons and there are important lessons and actionable insights for Main Street real estate investors.
While we could dive into how this move is being construed by some as a vote of no confidence in the U.S. dollar in favor of gold …
… we'll focus today's muse on 6 key lessons from watching Warren work.
Lesson #1: Always pay attention
It's indisputable that Buffett is a brilliant big-time billionaire investor. So anything he says or does is worth dissecting.
Buffett is a voracious reader … and we're pretty sure it's not People Magazine or GQ.
He's diligent to read to acquire information, knowledge, news, and views related to money, markets, economics and the politics affecting all of them.
No doubt he's looking for clues to help see the financial future before it's here. As every investor should be, he's trying to get in front of a wave to wealth.
He knows just ONE great idea can be worth a FORTUNE … literally.
Lesson #2: Keep an open mind
One of Buffett's more notable investment philosophies has been his criticism of gold. He's on record saying he has zero interest in owning it.
But apparently, Buffett appreciates the obvious trend in gold … and presumably believes the drivers underneath gold's rise are sustainable.
Of course, we think this is something EVERY investor should be watching … even if they never own a single ounce.
As we've discussed MANY times, gold's pricing reveals a lot about the future of the dollars we all earn, save, borrow, invest and measure wealth by.
Of course, everyone wakes up to what's "apparent" at different times.
Often, the farther your prejudices and paradigms are from current realities … the longer it takes to see change. We're all guilty of it.
As we pointed out last year, fellow mega-billionaire and big-time real estate guy Sam Zell lost his gold virginity last year.
We have no idea if Buffett's disdain for gold stopped him from seeing it sooner … or if Zell's "real asset" mentality helped him see it sooner …
… but based on the price action since Zell got in, it seems Zell's timing has been better.
In any case, it's important to remember … the world sometimes changes in ways that require shifts in both paradigms and investment philosophy.
Dogmas are fine if you're lonely and need companionship. But investing often requires a healthy dose of pragmatism.
Sometimes, as the world changes … so should you. At the very least, it's wise to keep an open mind.
Lesson #3: Adapting to opportunity doesn't mean abandoning your principles
Buffett is a patient, principled, disciplined investor.
He looks for undervalued, profit-producing, well-managed enterprises. He doesn't speculate on price.
Like a smart real estate investor, Buffett focuses on cash flow … knowing cash flow creates real equity.
And he's quite willing to sit out hot-money-induced rallies.
In other words, Buffett doesn't chase the market. Nor does he jump on bandwagons simply because everyone else is.
Of course, this is precisely why his move into mining shares and away from banks is so encouraging to gold-bugs … and concerning to dollar hawks.
After all, if Buffett is getting into metals and out of dollars, then there must be solid fundamentals supporting the rally in gold … and the reciprocal fall of the greenback.
But it's notable that Buffett didn't buy gold itself. Rather, he bought shares in a well-established gold mining company.
By choosing a miner over the metal, Buffett is investing in a profit-producing enterprise … one he presumably considers undervalued but well-positioned for the market dynamics he anticipates.
So Buffett is adapting to market dynamics, but still running his game.
Smart. Principled. Disciplined.
Lesson #4: When Mega-Billionaires talk (and act), you should listen
Billionaires aren't always right … and you may not agree with them. But they're certainly qualified to have an opinion worth considering.
Warren Buffet, Sam Zell and Ray Dalio are three legendary mega-billionaire investors … and their words and actions are signaling SERIOUS concerns about the dollar.
Of course, our mere mega-millionaire friends like Peter Schiff and Robert Kiyosaki are singing out of the same songbook.
We're not sure how many people screaming fire it will take to trigger a stampede to the exits … but the alarms are getting louder and more intense.
(Sniff, sniff …) Do you smell something burning???
Lesson #5: Better to be fashionably late, than completely miss the party
Buffett didn't fail to make his move just because he's a little late to the party.
While we certainly understand the concern and wisdom of thinking twice before jumping on a bandwagon at record price levels … mega-trends move slowly.
And once you see one … even if you're late … it doesn't matter what happened before. The past is cast.
What REALLY matters is whether whatever caused the move still exists and is likely to create more of the same going forward.
Even at record high dollar gold prices, Buffett apparently sees a solid, shiny future.
Of course, we're not trying to persuade you to purchase precious metals. That's your personal prerogative.
Our point here is that arguably the most famous and respected investor of our time is making moves that teach timeless principles that apply to investors of all types … including real estate.
And they also happen to affirm the significance of concerns about the intense pressure on the dollar …
… which of course, impacts everyone, including real estate investors.
Lesson #6: Assets which don't produce income aren't really investments
Lack of yield has been Warren Buffett's core objection to gold.
So it's not a surprise Buffett is choosing to invest in mining companies over buying the gold itself.
Robert Kiyosaki has been making the cash flow argument for decades.
Kiyosaki says the definition of an asset is something that puts cash in your pocket. In other words … a true asset is one that cash flows.
Notably, Kiyosaki also has been saying … and LONG before Ray Dalio recently did … that cash is trash.
Yet, unlike Buffet, Kiyosaki is a BIG proponent of holding gold. Not as an investment (no cash flow) … but as money (savings).
Clearly, Kiyosaki makes a distinction between currency (cash) and money (gold).
And no less than the legendary J.P. Morgan (the man the institution is named for) told Congress in sworn testimony …
"Money is gold and nothing else."
(You can read it yourself on page 5 of this transcript)
So money, cash, and investments are THREE different things as far as Kiyosaki is concerned. Makes sense to us.
But back to Buffett …
We're guessing Warren Buffett views gold as simply a widget people like to buy … like furniture or houses … without any expectation of income.
Buffett also owns an $800 million stake in Fruit of the Loom. We doubt he considers underwear an investment.
So just as real estate investors like Kiyosaki buy properties for cash flow, Buffett buys businesses that cash flow … BUT …
… to be bullish on a business, you must believe their product will have durable and growing demand … along with a sustainable competitive edge.
So while Buffett may not like gold as an investment, he apparently likes it as a product. And who can blame him? The demand is big and strong.
A growing number of people and institutions …including central banks … consider gold an alternative to currency and bonds as a liquid reserve.
That could be Lesson #7.
But whether YOU think gold has any role to play in your personal portfolio, Buffett's surprising move contains a LOT of lessons and insights all investors can learn from.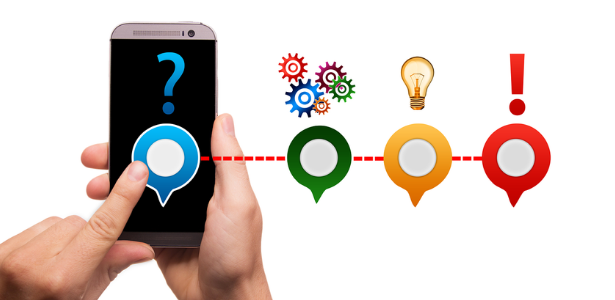 It's time for Ask The Guys … the episode where you ask and we answer!
People are facing perilous times and wondering what to do to prepare.
Today, we're tackling questions about tapping equity while it's still there, getting liquid just in case, and dealing with debt decisions in an uncertain economy … and MORE!
This edition is all about making smart moves in a crazy world. 
But remember … we offer commentary, education, and resources … not advice. 
Always consult with tax or legal professionals before making any investment decisions. 
In this episode of The Real Estate Guys™ show, hear from:
Your equitable host,

Robert Helms

His indebted co-host,

Russell Gray
---
Listen
---
Subscribe
Broadcasting since 1997 with over 300 episodes on iTunes!
---
Review
When you give us a positive review on iTunes you help us continue to bring you high caliber guests and attract new listeners. It's easy and takes just a minute! (Don't know how? Follow these instructions).
Thanks!
---
What is up with debt?
Our first question comes from Tim in Grand Haven, Michigan. He is currently learning all he can to switch from investing companies to investing in rental properties. 
But … Tim wants to know, what is up with debt? "I keep hearing and reading how it can be used for good," he says. 
How can the upside of debt outweigh the downside of the risk that it brings?
This is a great question because it is a fundamental principle of real estate investing. One of real estate's great benefits is leverage … the fact that we can use debts. 
First, there's nothing wrong with being debt-averse. When you are talking about consumer debt … paying interest out of the sweat of your own back … then, yes, you don't want to be in debt. 
You only want to be in debt when there's a positive arbitrage … meaning that you are going to make money on the borrowed money. 
The reason this is so important today is that we're in an inflationary environment … where inflation is the cause of your equity growth on your property, and you aren't REALLY making progress. 
The only way to make progress is to grow faster than inflation. Debt allows you to do that. 
The last reason to use debt is when you have equity in the property … it's exposed to predators and creditors, and there's no way to shelter or hide it. Debt can actually help with asset protection. 
We will point out to Tim … and to all of you … that interest rates are at record lows, so your borrowing power is incredible right now. That's another reason to consider debt. 
To be clear, we're not here to talk you into going into debt. We know that people that invest in real estate with cash, and they do just fine. 
But, leverage can magnify returns. 
Where to go for equity
Kenny from Indio, California, wants to know if it's better to do a takeout cash loan from his home or from a rental property. He has equity in both. 
If you have a lot of equity in the home you live in and you have a lot of equity in your rental home, you could go with either. 
But, there are strategic reasons why one or the other makes sense for your situation. 
It's going to be cheaper to get equity out of your home … it's not better so much in terms of cost but in terms of risk. 
When you put more debt in your home, you're taking a risk … one that is going to be predicated on what you do with the proceeds. 
If you invest the proceeds into something that will provide enough cash flow to cover the cost of acquisition and make a profit, it might make some sense. 
We are personally big fans of converting equity into precious metals … but whatever you choose to do, you want to be more conservative with whatever you do in respect to your own home. 
For the rental property, you won't be able to get as high a loan to value … meaning you won't have access to as much of the equity. It's going to cost you a little bit more. 
Like your own home, the risk depends on what you're doing with the loan proceeds. 
Ultimately, you just need to take a look at the cost of pulling out equity, what you're going to do with the money, and how secure you are in the rest of your portfolio, balance sheet, and cash flow. 
Getting liquid
Randy in Reinholds, Pennsylvania, has been hearing a lot about getting liquid by tapping equity, credit lines, or selling marginal assets. 
But, he wants to know how to balance the need for cash versus the likelihood of a falling dollar eroding your cash purchasing power. And he is wondering what other liquid assets … besides precious metals … where we would look to park dollars. 
There's an old saying that the bank will never loan you money when you need it … but when you don't need it, they are willing to loan you a ton. 
It often does work that way. 
If we're sailing into headwinds, we want to have some cash. But if we know that the value of every dollar in our wallet is going down steadily over time … like it has been for over a hundred years, then we don't want to hang on to too many dollars. 
Our good friend Robert Kiyosaki says, "Cash is trash." 
It's not that he doesn't LIKE the things money will do for him. It's that when you HOLD your money in liquid cash form, it virtually goes down in value all the time. 
Precious metals can be a great place to hedge up some of your wealth. But remember … metals don't really change their value. 
When you see the price of gold go up … it means the value of the dollar has gone down. 
There are reasons to have cash where you won't lose all the value as the dollar continues to erode … like real estate. 
If you're aggregating cash in anticipation of real estate prices falling, then really, in terms of your purchasing power, your dollar is going up in value. 
We also like to have both cash in the bank and out of the bank. Keeping your cash in the bank under the $250,000 limit will also protect you during a crisis. 
Another relatively liquid asset to park dollars is an apartment building … because every month an apartment building converts that month into dollars. 
And guess what? As the dollar erodes, the value of rent goes up … giving you more cash flow. 
The demand for apartment buildings … more than single-family homes, more than almost any real estate … has been so strong that if you were willing to list it at anywhere near market, you could get a fast sale. 
More Ask The Guys
Listen to the full episode for more questions and answers. 
Have a real estate investing question? Let us know! Your question could be featured in our next Ask The Guys episode. 
---
More From The Real Estate Guys™…
The Real Estate Guys™ radio show and podcast provides real estate investing news, education, training, and resources to help real estate investors succeed.
---
Love the show?  Tell the world!  When you promote the show, you help us attract more great guests for 

your

 listening pleasure!
People are paying attention to these perilous times and wondering what to do to prepare.
In this edition of Ask The Guys, we tackle questions about tapping equity while it's still there, getting liquid just in case, and dealing with debt decisions in an uncertain economy … and a whole lot more!
So tune in as we talk making smart moves with equity, liquidity and debt in a crazy world.
---
More From The Real Estate Guys™…
The Real Estate Guys™ radio show and podcast provides real estate investing news, education, training, and resources to help real estate investors succeed.
---
Love the show?  Tell the world!  When you promote the show, you help us attract more great guests for 

your

 listening pleasure!
It sounds BAD… but it can be VERY good …
As we write, silver is soaring … from $18 to $23 (a 27% gain) in just a few days.
Equity happens … in metals too!
We've been talking about precious metals for years. Watching metals is one of the important lessons from the 2008 crisis.
What do rising silver prices mean to real estate investors?
First, silver and gold are important financial system gauges … providing valuable clues about the future of money and wealth.
Precious metals are considered attractive alternatives to dollars in the bank … and to equity in real estate as vehicles to store wealth.
Precious metals tend to combine the best features of both cash and real estate equity. There's a LOT more to say on this, but we'll save it for another day.
For now, remember real estate equity is illiquid … exposed to creditors and predators … and hard to protect in a foreclosure.
Meanwhile, dollars have a long history of losing value. It's a big reason why equity happens and leveraged real estate is a great investment.
Also, dollars stored in a bank are subject to nasty things called counterparty risk and bail-ins … which few depositors are aware of. It's a reward-free risk.
Of course, converting real estate equity and dollars into precious metals mitigates many of these risks. And done right, this strategy can significantly outgrow inflation and help you build resilient wealth.
This is a hot topic right now, so we're preparing a tutorial on it. To be notified when it's ready, email [email protected].
Meanwhile, back to the clues in the news and soaring silver prices …
Gold and silver are considered "monetary" metals. They're money.
Many people confuse "money" with "currency" because they used to be one and the same.
But money and currency are divorced now. Strategies which worked when they were married don't work so well today.
The lesson is … when fundamental parts of the financial system change, strategies, and tactics should be updated.
Right now, rising silver prices could be foreshadowing a fundamental shift we've been watching for.
Gold's already there, which makes silver's move noteworthy because …
Gold and silver are similar … but different.
It's kind of like the penthouse and the warehouse.
While gold gets to prance around at the "monetary metal" ball … hobnobbing with central banks and uber-rich investors …
… silver is often relegated to working-class status as an "industrial metal".
This is because silver is cheaper than gold and is an essential component in many products, including solar panels and cell phones.
So while gold finds its way into fancy jewelry and safe deposit boxes … silver ends up conducting electrical current before being buried in a landfill.
But sometimes Cinderella silver gets invited to the monetary ball. And it looks like it just happened.
It's a safe bet industry is suppressed. Lock-downs do that. So the big spike in silver probably isn't due to industrial demand.
Of course, we're not precious metals experts, but we know several.
One of our favorite commentators monitors an esoteric metric which helps distinguish paper trading from physical demand. It's an important distinction we'll delve into shortly.
In a recent article, Keith Weiner writes …
"… the [silver] buying which drove the price up so much was … buying of physical metal."
What does this mean and why does it matter?
Seems to us if physical demand is up, and it's not from industrial demand, then it may be silver is now on the MONETARY metal bandwagon.
That is, people and institutions could be buying silver to stack in their safes.
Perhaps a clue that dollar holders are losing faith in the dollar. And there are several trillion reasons why this would be.
Of course, gold's surge supports this. Gold is quickly approaching the all-time high last reached in 2011.
As we noted then, central banks bought physical gold in record amounts in 2019. As the ultimate currency insiders, maybe they knew something?
In any case, it seems today more people are trading in dollars for gold.
If true, you'd expect dollar weakness … and along comes this Reuters headline …
Battered U.S. dollar 'hanging by a thread' as coronavirus cases grow
Here's the concern … something we've watched for a while …
The primary reason the Federal Reserve can create unlimited dollars without disaster (think Zimbabwe or Venezuela) is the U.S. dollar reigns as the world's reserve currency.
This "exorbitant privilege" creates huge demand for dollars all over the world.
So although those newbie dollars might be Made in the USA (who says we don't make anything?) …
… but they're funneled around the globe through federal spending on military, foreign aid, international loans, and a host of the things.
Even those stimulus dollars deposited directly into citizens' checkbooks find their way to China … as consumers buy Chinese stuff from Wal-Mart and Amazon. U.S. trade deficits funnel dollars overseas.
This means Americans don't feel the full devaluation of their dollars … the rest of the world soaks up much of the excess.
But consider this …
If sending dollars overseas suppresses domestic inflation, what happens if (when) those excess dollars come back?
Ironically, as chronicled in our Real Asset Investing Report … China is leading the charge to de-dollarize the world. Russia's on board too.
Rising gold prices … and now soaring silver prices combined with physical demand … could be indicators of a growing migration out of dollars.
This is a big deal when set against the backdrop of unprecedented Fed printing … and public officials' denials. Pay no attention to that man behind the curtain!
In 2008, we were told the sub-prime problem was contained … how'd that work out?
'We want a stable dollar,' says U.S. Treasury Secretary Mnuchin: 'It is the reserve currency of the world and we're going to protect that'

– MarketWatch, 7/23/20
Here's the problem …
The way we understand it, to save a struggling financial system, the Fed MUST create MANY TRILLIONS of fresh dollars … more than ever.
Those new dollars buy bonds to suppress interest rates … another topic we've addressed before.
Of course, as long as enough people trust and accept all these brand-new dollars, it's business as usual.
BUT if dollar-holders revolt, then a lot of SHIFT HAPPENS …
Interest rates could rise. When lenders think they'll get paid back with highly depreciated dollars, they'll demand compensation.
Are you prepared for the possibility of spiking interest rates?
Credit markets could implode. Think 2008 on steroids. Rising rates are kryptonite to the mighty-but-leveraged balance sheets of nearly every financial player.
Are you prepared for a world without cheap and abundant credit?
Commodity and energy prices could rise faster from inflation than they drop from depreciation based on depressed demand.
Are you prepared for tenants to have more of their income consumed by food and energy?
We're not saying all of this will happen … maybe none of it will. But there are rational reasons to think it could.
As we often say …
"Better to be prepared and not have a crisis, than to have a crisis and not be prepared."
Except this time, a crisis isn't a "maybe". It's here … moving methodically through a progression of crises aimed at a currency crisis.
Ironically, the Fed's attempts to stop it could cause it. Peter Schiff has been warning of this for years. Now we're here.
Of course, we certainly don't have all the answers. But we're paying attention and working hard to stay ahead of it.
And it's not all bad.
In fact, there should be a lot of opportunity. We're sad for those who get blind-sided but excited for those of us who are aware and prepared.
Quality properties will likely be available at great bargains … IF you're in a position to purchase them.
Many affluent folks could be looking for syndicators to help them move money out of Wall Street onto Main Street.
The landscape for syndication just got better.
NOW is the time to prepare for these possibilities. But it may require thinking outside the box you've been in for the last decade.
The world is changing in BIG ways … and very fast. Your investing strategy and tactics probably need to change too.
So stay tuned … and we'll keep the ideas and insights coming.
The Fed seems committed to propping up housing with nearly free money.  It's probably a good idea to grab all you can and lock it in long term while you have still have equity.  Always nice to borrow cheap and long …  to continue reading, click here >>
Old Capital Lending
Your Multifamily Lending Experts. A Trusted Source to get Your Apartment Loans Funded 

What we like best about the Old Capital Lending team is that they do one main thing … and they do it REALLY well. 
That's Commercial Loans on Multifamily Apartment Buildings! 
They've been the go-to provider for real estate investors looking for apartment loans for over 20 years … Have we mentioned they do this really, really well? 
You can tap into their extensive network of equity and lending sources …Fannie Mae & Freddie Mac agencies, life companies, conduits, wealthy individuals, family offices, institutional investors, and even hard money lenders. 
Their sources trust their underwriting practices and decades of experience … That means YOUR DEAL gets FUNDED. 
Syndicators can benefit from the Old Capital Lending team's experience funding apartment projects for syndicators … helping you structure your "capital stack" just right. 
Their prudent advice and proactive transaction management drives investors to come back to them again and again for deal after deal. 
The Old Capital Lending team regularly contributes to our Secrets of Successful Syndication event! 
Simply fill out the form below to discuss your Apartment Loan questions with their expert team …

Reviews
Here's what your fellow investors are saying …
"Once again Old Capital came through on their word and executed flawlessly. I always trust your professional opinion and feel confident when you're on the deal. I would be glad to recommend you to any brokers or investors looking for a trustworthy debt source. Thanks again for your work, I am looking forward to the next one."  – Michael W., Dallas, TX
"We want to thank you so much for getting this refinance done. Not only was it pretty quick, but painless to boot. If we need any assistance, you'll be the first one we'll call. Thank you again, for all the effort and energy that help make this finally happen."  – Bill K., Santa Barbara, CA
"Old Capital was great to work with. They were able to help secure the financing needed for my first multi-family purchase and get started off on the right foot. It was a pleasure working with Old Capital on this transaction and they guided me through a smooth purchase."  – Al M., Phoenix, AZ
How to Preserve Equity and Diversify Your Investment Portfolio
Don't let the coming opportunities to get bargain deals pass you by!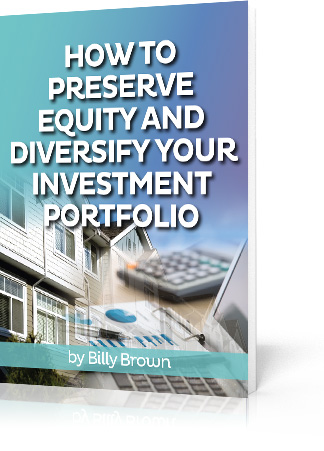 Real estate is a game and an addiction. Once you figure out a successful formula for winning the game … you want to keep winning. That's the addiction.
You have an existing portfolio … and you want to take it to the next level.
But what happens when an amazing deal comes your way … BUT you don't have the liquid capital you need?
You don't have to let opportunities pass you by!
Commercial lending specialist and debt strategist Billy Brown is here to help you learn how to keep your properties, maintain positive cash flow, and re-purpose that "lazy equity" to acquire a new investment.
NOW is the time! BEFORE asset prices begin to cycle back down, lenders tighten back-up lending guidelines or mortgage rates rise … take your equity off the table.
In this special report, explore:
✓ Options for getting the capital you need to diversify your portfolio
✓ Case studies for using your existing equity to acquire new property
✓ Answers to frequently asked questions from investors like YOU
✓ And more!
Take your investing to the next level, and put your equity to work for you!
Simply fill out the form below to access How to access existing equity in your rentals and expand your investment portfolio …