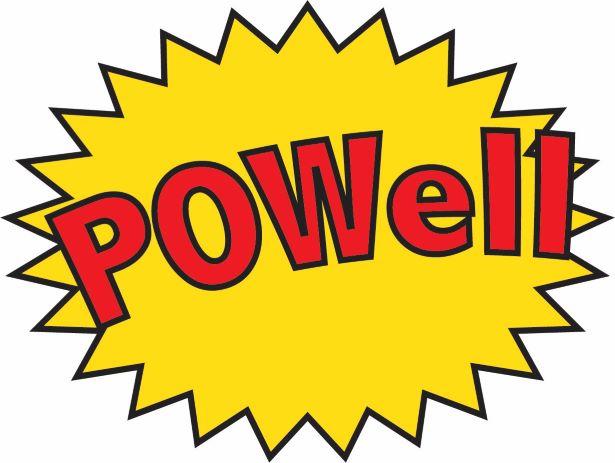 In our last edition, we discussed what gold might be revealing that the Fed isn't … while waiting to see what Fed Chair Jerome Powell would say to Congress.
But now the great and powerful Powell has spoken … and there are a couple of notable nuggets worthy of an inquisitive real estate investor's attention.
According to this report by CNBC, the Wizard of the Emerald Printing Press told Congress …
"… the relationship between … unemployment and inflation … has gone away."
If you're not a faithful Fed watcher (and therefore have a life), you might not know about the Phillips curve. It's been a guiding principle for the Fed interest rate policy for a long time.
It goes without saying (but we're saying it anyway) that interest rates are important to real estate investors.
After all, debt is arguably the most powerful tool in the real estate investor's toolbox. And interest rates profoundly affect both cash flows and pricing.
Many investors rely on their mortgage pro for interest rate guidance. Most mortgage pros watch the 10-year Treasury. But Treasury prices are strongly impacted by Fed jawboning and open market activities.
By watching further up the food chain you can get more advance notice of the direction of rates … and better position yourself to capture opportunity and avoid problems.
Through their comments, Fed spokespeople … chief among them Chairman Powell … send signals to those in the market who care to pay attention.
Of course, sometimes a little interpretation is needed. In this case, it seems to us Powell is being pretty clear.
The Phillips curve … which presumes that full employment leads to higher wages which leads to high inflation (prompting rate hikes to preempt it) … "has gone away".
In other words, don't assume high employment will trigger the Fed to raise rates.
But just in case the message wasn't clear enough, Powell also added …
"… we are learning that the neutral interest rate is lower than we had thought …"
In other words, there's a NEW normal in town … and the Fed is abandoning (just like Peter Schiff has been telling us they would) rate hikes and tightening.
But unlike Peter Schiff, the Fed is just now figuring this out.
So the great and powerful Wizard pulled not one, but TWO doves out of his hat.
(For the un-initiated, when the Fed is "hawkish", it means tightening the currency supply by raising rates … while "dovish" is easing … like quantitative easing … and lowering rates)
It seems the Fed looked over the economic landscape … (and over their shoulder at the real estate guy in the White House) …
… and concluded the punch bowl fueling the longest recovery in history needs to be spiked again.
You might agree or disagree.
But it doesn't matter what YOU think the Fed SHOULD do. We're pretty sure they're not asking you. They're sure not asking us.
They think what they think. They do what they do. And THEY are the ones behind the curtain with their hands on the levers.
Our mission as a real estate investors (accumulators of mass quantities of debt used to control assets and cash flows), is to watch and react appropriately.
So here's some food for thought …
Fed "dovishness" usually translates into higher asset prices … primarily stocks and real estate. Equity happens!
It's EASY to get enamored of equity growth based on momentum (price changes) and not fundamentals (income). Be careful.
Sometimes the Fed loses control or misses a major problem until it rolls over the market.
If your portfolio is anchored with strong fundamentals, you're more resilient.
Equity is wonderful, but fickle and unproductive.
If your balance sheet is telling you you're rich, but your cash flow statement doesn't agree, you're not really rich.
Read that again.
The key to resilient real wealth is durable passive income. And rental real estate of all kinds is a time-proven vehicle for building durable passive income.
But wait! There's more …
It's no secret President Trump wants to weaken the dollar … and has been pressuring the Fed to make it happen.
Based on the Fed's recent shift of direction, it seems it's not just interest rates headed down … but the dollar too. The currency war could be about to escalate.
And remember … the dollar has a 100+ year history of losing purchasing power.
So if you're betting on the direction of the dollar long term … we think DOWN is the safer bet. And right now it seems that what the Wizards are planning.
This is where real estate REALLY shines.
That's because an investor can use real estate to acquire enormous sums of dollars TODAY (via a mortgage) which effectively shorts the dollar.
Those dollars are used to buy tangible, tax-advantaged, income-producing, real assets which not only pays back the loans from their own income …
… but unlike debt, grows nominally (in dollars) in both income and price as the purchasing power of the dollar falls (inflation).
That's why we say, "Equity Happens!"
And when it does, it's a good idea to consider converting equity into cash using low-cost long-term debt, and then investing the proceeds in acquiring additional income streams and assets.
Of course, you can only do that when the stars of equity, lending, and interest rates all align. Right now, it seems they are.
We think last week signaled an important change of direction. And while the financial system is arguably still weak, it's working …
… so it might be a good idea to do some portfolio optimization while the wheels are still on.
Until next time … good investing!
More From The Real Estate Guys™…
The Real Estate Guys™ radio show and podcast provides real estate investing news, education, training, and resources to help real estate investors succeed.
---
Love the show?  Tell the world!  When you promote the show, you help us attract more great guests for 

your

 listening pleasure!
How to Buy Property and Use Leverage, In Belize!
You CAN use leverage to buy properties in beautiful Belize … you just have to think creatively!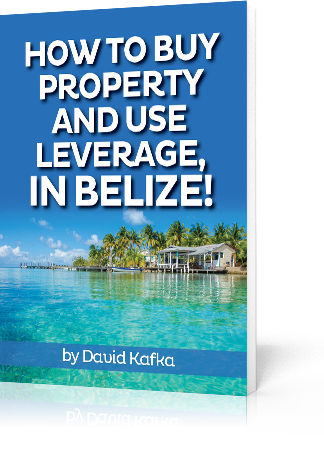 Buying property in Belize sounds like an investor's paradise … but many people struggle to pull the trigger.
Some don't have the cash. Some want to use other people's money. Others are simply afraid to invest in a land they don't understand.
This special report highlights insider tips from David Kafka … Belize investor and Re/Max broker.
Working with investors every day in Belize, David specializes in creative options for using leverage to buy property …
Discover:
✓ Options for buying in Belize when low-cost financing isn't always available
✓ Special considerations … like fees … for each financing route
✓ How to put yourself in position for massive equity growth
✓ And more!
Get creative, use leverage, and buy property in this piece of paradise!

Start by filling out the form below to access How to Buy Property and Use Leverage, In Belize!
Welcome back to an all-new edition of Ask The Guys!
Today, we'll be answering listener questions. So listen in for our best real estate tips and tricks!
A disclaimer … we are not tax advisors or legal professionals. In our Ask The Guys series, we give ideas and information … NOT advice.
In this episode of The Real Estate Guys™ show you'll hear from:
Your tipster host, 

Robert Helms

His tricky co-host, 

Russell Gray
---
Listen
---
Subscribe
Broadcasting since 1997 with over 300 episodes on iTunes!
---
Review
When you give us a positive review on iTunes you help us continue to bring you high caliber guests and attract new listeners. It's easy and takes just a minute! (Don't know how? Follow these instructions).
Thanks!
---
How do I find a property management company?
This question comes from Lee, in Bay City, Michigan. He wants to know whether we have any advice for finding—and vetting—management companies.
He says he's investing in his area, but the only management companies he can find are run by real estate agents on the side. He has a day job, and doesn't have time to manage on his own … so he wants to find a reputable company that's up for the task.
He also asks whether he should move out of his local area, since there aren't many management companies.
We always say you should invest where the numbers make sense … but you also need to invest in places where you can find a great team.
In the long term, your property manager is the most important person on your team. So if there aren't any great property management solutions where you live … perhaps it's time to expand your geographic investing boundaries.
Start by refining your personal investment philosophy, then look for a market that both matches your goals and has the management companies to fill your needs.
You don't want single-point failure. Make sure the company you choose aligns with your philosophy. Ask them, "Who supports you, and how?"
You want to make sure their compensation model is aligned with your best interests. In other words, when you earn money, they do too.
And choose your property management company BEFORE you buy your properties. They can be an excellent resource for finding properties and asset class types that will work well for both of you.
Remember, you can't scale up without putting the right team in place. Getting a great property manager on your team helps you find the professional distance you need to run your business properly.
How do Section 8 rentals work?
Laura, from Naples, Florida, wants to know how Section 8 rentals work and how she can acquire affordable housing in her investment market.
First, a few things about Section 8. Section 8 is housing subsidized by the Department of Housing and Urban Development (HUD). But it's administered by local public housing agencies, so it's not always available and differs across the country.
Section 8 can be great because a portion of the rent is paid by the government. You basically have a guarantee you'll get most of your rent on time, regularly.
But tenants in this housing can be a tough crowd … sometimes they don't blend well with other, non-Section 8 tenants. For that reason, we like a property to be all Section 8 or none.
A great resource for learning about Section 8 is Mike McLean, who has published a book called the Section 8 Bible and has some great online resources, too.
Affordable housing can be a good place to be because of stagnant purchasing power … but make sure you're playing close attention to the program from which funding comes.
And keep in mind … the devil is in the details. If you're not managing the property yourself, make sure your property manager is well acquainted with Section 8.
Should I invest now, or later?
Casey, in Lehi, Utah, has been listening to the podcast, and now he has a pressing question.
Casey has saved up $100,000 to invest, but he wants to know whether he should invest now or wait until the market takes a dive. He mentions worries such as rising interest rates, an unstable dollar, and inflation.
Let's start with a premise … markets will either do well or poorly in the future. We know that. We also know that when the market hits the bottom, you can only go up.
Real estate is a long-term, buy-and-hold business. But it is interest-rate sensitive, so you want to make sure you lock in long-term financing if you invest now.
It's also good to keep some liquidity for if and when the market does go downhill.
Something we like to say is, "Opportunities are like busses. Another one will always come along … but you have to get on the bus at some point."
The way we see it, Casey has a few options …
Invest in things that are likely to do well, even when the market is bad, particularly mid-level rentals and below. There will always be demand for housing, especially mid-range housing.

Invest in a forced equity situation … a neighborhood or property that has room for improvement, which you can force upward in value. This will help you mitigate downward pressure to the dollar.

Invest in a bigger market … this provides stability, as these markets have more ballast during tough times.

Step in on the debt side of the market by

lending money

to other investors.

Work with an experienced syndicator who is more likely to get investments right, even when times are more precarious.
Remember, when you're in property for the long haul, most of the time you'll be fine. The key is to structure deals so you can weather the ups and downs.
Another thing to consider … the price only matters when you buy and when you sell. In between, it's all about cashflow.
Real estate is one of the best inflation hedges if you structure the financing properly relative to cashflow … but you can't fledge against inflation if you don't do anything at all!
How do I create residual income with little savings?
Jeff, in Fountain Hills, Arizona, says he is in an interesting situation.
He doesn't have any income, but he has enough cash to live on for 24 months. In the meantime, he wants to figure out how to create residual income that will pay for his living expenses going forward.
Jeff is looking at building a balance sheet of passive income sources.
But right now, he has time, labor, and energy he can put to work. And since he's not holding on to a chunk of cash, the active investor route is a good one.
Some options …
Force equity by fixing and flipping.

Earn cashflow by fixing, holding, and renting.

Become a syndicator

and use other people's money to make great investments. It's our favorite way to go full-time, fast.

Try

wholesaling

.
Basically, what Jeff needs to do right now is to build up his investment capital so he can start getting some cashflow.
But before he does that, we suggest he invest in education and build relationships. Get the right tools in your toolbox and the right advisors at your back before you go big.
Can you recommend turnkey management companies?
Keith hails from East Sandwich, Massachusetts. He recently bought a home through Mid South Homebuyers and is ready to buy another.
The problem? He's on the waitlist at Mid South. In the meantime, he's looking for another turnkey company that manages the houses it sells.
One disclaimer … we don't know anybody quite like Terry Kerr at Mid South.
But we do know lots of other great folks.
The idea of a turnkey provider is that they do the whole thing … find the properties, get them in great shape, put tenants in, and manage the rentals.
But before you look for a provider, think about the type of property, market, and team you want.
Then go ahead and search our provider network for someone who can help fill your needs. We don't guarantee anyone on the list, but we do promise we've spent a lot of time with them on the ground and have seen enough to trust them.
Should I attend Secrets of Successful Syndication now, or later?
Gene, in Boston, Massachusetts, is an investor who owns two duplexes. He wonders whether he should attend our signature Secrets of Successful Syndication conference now, or later in the year when he has more experience.
We've gotta say, we really think the key is for investors to come early and often.
This conference is designed for investors who already have a portfolio and are ready to take the next step.
But even if you're just starting out, it's a great way to get around what we call "evidence of success" and learn the power of networking.
Experience is something you can accumulate through other people. And syndication is all about having the experience to make good investment decisions.
So, for those who want to move forward, we recommend you start as soon as you can.
---
More From The Real Estate Guys™…
The Real Estate Guys™ radio show and podcast provides real estate investing news, education, training, and resources to help real estate investors succeed.
---
Love the show?  Tell the world!  When you promote the show, you help us attract more great guests for 

your

 listening pleasure!
In our latest episode, we're chasing shiny objects. Gold, silver, palladium, and platinum, to be specific.
Now, you might be wondering how precious metals investing is relevant to you as a real estate investor. But guess what? When people want somewhere to hide equity, and don't want to put money into stocks and bonds, they turn to gold.
Precious metals play an essential role in the worldwide economic sea. They act as a hedge against falling currency and a way to diversify.
So, we invited a special guest to explain how the precious metals business works … and give you the information you need to decide whether gold and silver might be a great investment for YOU.
In this episode of The Real Estate Guys™ show you'll hear from:
Your golden host, 

Robert Helms

His silvering co-host, financial strategist 

Russell Gray
Precious metals expert Dana Samuelson
---
Listen
---
Subscribe
Broadcasting since 1997 with over 300 episodes on iTunes!
---
Review
When you give us a positive review on iTunes you help us continue to bring you high caliber guests and attract new listeners. It's easy and takes just a minute! (Don't know how? Follow these instructions).
Thanks!
---
Basics of precious metals investing
We met with Dana Samuelson at the 44th annual New Orleans Investment Conference. It's our 6th year attending, but Dana's been around since 1983, when he started working in the precious metals business for Jim Blanchard.
Dana owns a national mail-order business, through which he buys and sells modern bullion coins. He is also an expert in classic U.S. and European gold coins.
We asked him to explain the goal of precious metal investments.
Gold is not necessarily an investment, Dana says. But, "We live in a world of enormous debt, so precious metals are a good insurance policy," he says.
Dana says investing 5 to 10 percent of your net worth in precious metals offers a way to keep your equity solid, even when the value of paper assets is fluctuating.
He calls gold a "safe, proven, real money investment."
There are different ways to invest … you can collect precious metals bit by bit over time, or you can pick up larger amounts during periodic price dips.
Gold and silver are slightly different investments. For one thing, gold is more portable than silver. A handful of gold equals a wheelbarrow of silver.
Another difference … people tend to put their equity in gold over silver when the stock market and the dollar aren't doing well.
The gold-silver price ratio can be used to determine the relative value of gold to silver. To find the ratio, simply divide the gold price by the silver price.
Traditionally, this ratio has been 20:1. Today, it usually hits somewhere between 60:1 and 80:1. Right now, the ratio is on the high end, about 85:1, which means silver is cheap relative to gold.
It's a good number to look at when you're trying to figure out what … and when … to buy.
Different methods for precious metals investing
Gold and silver come in many forms.
There are gold bars, which are now mainly produced by mints around the world and have to meet purity and weight integrity standards.
There are also smaller American Gold Eagles and Canadian Gold Maple Leafs, modern bullion coins that are sold by the ounce, half-ounce, quarter-ounce, and eighth-ounce.
Since these are smaller than gold bars, you don't have to report to the government when you buy them, typically.
Dana calls these bullion coins "bread and butter" products. They're reliable, widely available, competitively priced, and have long-term value and viability.
You can also buy generic 1-ounce rounds from private mints, usually silver.
Many people like to have a viable alternative to paper money, Dana says. Aside from widely available bullion coins, investors can also go the numismatic route.
U.S. coins minted before 1964 are 95% silver by weight. And gold coins minted before 1933, when the U.S. went off the gold standard, are increasingly valuable.
The coin-collecting route is great because of basic supply-demand principles … as time goes by, fewer older coins are available, so not only are these older coins made from precious metals, but they also hold an inherently higher value because they're increasingly scarce.
How to get started with precious metals
Gold has been a form of money literally since the concept of money first originated. It's a currency of last resort because it's one of the few forms of currency that doesn't need a government guarantee to back it.
Gold and silver are the most popular precious metals. We asked Dana about the other two sister precious metals, platinum and palladium.
These are much, much scarcer than gold, Dana says, but they're valuable because they're scarce … and because they're necessary. Both metals are used in catalytic converters for automobiles.
How can someone new to precious metals get started? "Find a reputable, long-term dealer," Dana says.
He offers his precious metal trading business as an example. They follow principles of transparent pricing, guarantees for sold items, and guaranteed buy-backs for anything they sell.
And perhaps consider staying away from eBay.
"I can tell a counterfeit a mile away," Dana says. eBay can be sketchy … and it's harder for amateurs to tell real from fake. To be extra safe, stick with established, hard-to-counterfeit products like bullion coins.
Investors also need to think about storage. "Gold is pretty compact. It doesn't take up a ton of space," Dana notes. Silver, on the other hand, is bulkier.
Some banks are writing coins out of safe-deposit box charters. So you have a few options for storage …
Find a bank that offers storage options for coins and bullion

Get a secure home safe

Go with a storage company … new storage options around the country are a great option for those dealing with a high volume of precious metals
Also consider that there may be reporting requirements when you move money in and out of the country, due to the Patriot Act.
"The most important thing is to think about what you're trying to do and find a dealer to help you walk through your options" for purchasing, storage, and selling the asset in the future, Dana says.
"Use common sense." After all, Dana points out, "You're your own best doctor."
A final note for those still dubious about precious metals.
We know it might not seem immediately logical to take your equity … and then just put it away in gold and let it sit. There's no cashflow, there are no tax benefits … so why do it?
A few big reasons. Putting your equity in precious metals allows you to …
Invest outside of the traditional banking system

Get away from inherent risk and keep your equity stable

Diversify your equity in terms of currency types

Parks your equity until you need it in a low-risk currency form
To learn more, check out Dana's report on investing in precious metals.
Now, go out and make some equity happen!
---
More From The Real Estate Guys™…
The Real Estate Guys™ radio show and podcast provides real estate investing news, education, training, and resources to help real estate investors succeed.
---
Love the show?  Tell the world!  When you promote the show, you help us attract more great guests for 

your

 listening pleasure!
If you're an American, unless you've been in a coma or living under a rock, you know the United States just had one of the most energetic mid-term elections in quite some time.
The day after, both sides are disappointed … and both sides are claiming victory.
One of the advantages of being older is we've seen this movie before.
In our younger days, when elections didn't go our way, we thought it was the end of the world.  Today, not so much.
It doesn't mean we don't care.  We do.  And certainly, politicians and their policies have a direct impact on our Main Street investing.
But it's in times like these we're reminded of the beautiful, boring stability of real estate.
Because while all the post-election drama and speculation plays out, people still get up and go to work and pay their rent.
And though the Trump-train just got slowed … like Barack Obama before him, big chunks of his agenda got pushed through early … and are likely here to stay for a while.
In other words, it doesn't look like Obamacare or the Trump tax reform will be repealed any time soon.
More importantly, investors of all stripes … paper and real … now know what the lay of the land is for the next two years.
Early indications (based on the all-green dashboard of Wall Street) reveal there's cash on the sidelines waiting to see what happened … and now that gridlock is the answer… money is pouring into everything.
We know that sounds counter-intuitive.  But while political activists push change … too much change too fast makes money nervous.
Investors and entrepreneurs need to make decisions about long-term risk and reward.  And when the world is changing too fast, those decisions are harder to make.
Way back in the lead-up to the 2010 mid-terms, we penned this piece about a concept we call "healthy tension."  Just change the team colors and it's just as applicable today as it was back then.
The point is that money and markets like gridlock.
At this point, from an investing perspective, it doesn't really matter if any of us like or dislike what happened … politically.  It's done.
Now we all just need to decide what it means to us and how to move forward … because life goes on.
So bringing it all back to Main Street …
We're guessing all the great Trump-tax reform benefits for real estate investors… from bonus depreciation to Opportunity Zones … are here to stay.
And as we said just a week ago …  there's probably a lot more money headed into real estate.  Nothing about this election appears to change that.
So gridlock inside the beltway means stability on Main Street.
Sure, it might be a little boring.  But real estate investors are used to boring.  And when it comes to long-term wealth building … boring is good.
Until next time … good investing!
More From The Real Estate Guys™…
The Real Estate Guys™ radio show and podcast provides real estate investing news, education, training, and resources to help real estate investors succeed.
---
Love the show?  Tell the world!  When you promote the show, you help us attract more great guests for 

your

 listening pleasure!
In the swirling sea of capital that makes up the global economic ocean we all invest in …
… big fund managers are pay close attention to a variety of factors for clues about the ebb, flow, and over-flow of people, business, and money.
Right now … it seems like a BIG wave of money could be headed into real estate.
Of course, compared to stocks, these things aren't simple to see and track.  And they're even harder to act on.
Stocks are easy … if interest rates fall and money floods into stocks, you just buy an index fund and enjoy the ride.
Just remember … the dark side of easy and liquid is crowded and volatile.
So unless you're a seasoned trader, trying to front run the crowd to both an entrance and exit in stocks can be a dangerous game.
But real estate is slow.  It's inefficient.  It moves slowly.  There's drama.
And yet, the BEAUTY of real estate is its messiness.  Embrace it.
So here's why we think more money could be flowing into real estate soon …
Opportunity Zones
We'll be talking about this more in the future, but the short of it is the new tax code creates HUGE incentives for current profits from ANYTHING (including stocks) to make its way into pre-identified geographic zones.
According to The Wall Street Journal,
"U.S. is aiming to attract $100 billion in development with 'opportunity zones'…"
"could be 'the biggest thing to hit the real estate world in perhaps the past 30 or even more years' …"
 Private Equity Funds
 Another Wall Street Journal article says …
"Real estate debt funds amass record war chest"
"Property funds have $57 billion to invest …"
Pension Funds
This Wall Street Journal article indicates BIG pension funds are getting into the game too …
"Big investors like the California teachers pension are backing real-estate debt funds …"
One reason savvy investors watch economic waves is to see a swell building … so they can paddle into position to catch a ride.  It's like financial surfing.
Time will tell where all these funds will land, but it's a safe bet it won't be in smaller properties.  MAYBE some will end up in residential mortgages, but don't count on it.
So what's the play for a Mom and Pop Main Street investor?
Start by watching the flow …
We'll be watching the markets and product types the money goes into.
Then we'll be watching for the ripple effect … because that's probably where the Main Street opportunity will be.
For example, if money pours into a particular geography, it's going to create a surge of economic activity … especially if the funds are primarily used for construction.
But we'd be cautious about making long-term investments in any place temporarily benefiting from a short-term surge … so it's best to look past the immediate impact.
Think about the long-term impact … which is a factor of WHAT is being built.
Fortunately, major projects take many months to complete … so they're easy to see coming IF you're paying attention.
We like to plug into the local chamber of commerce to track who's coming and going in a market place … and why.  The local Business Journal is also a useful news source to monitor.
The kinds of development that excite us include factories, office buildings, industrial parks, and distribution centers.  Those mean local jobs.
We're less excited about shopping centers, entertainment centers, and even residential and medical projects.
Because even though they mean jobs too … they don't DRIVE the economy.  They feed off it.
Of course, we're not saying those things are bad … but they should reflect current and projected growth … not be expected to drive it.
Hopefully, developers are doing solid market research and are building because the local population and prosperity can absorb the new product.
Then again, when money is aggressively pumped in, sometimes developers get greedy … and areas get OVER-built.
So don't just follow the big money.   Be sure you understand the market.
Watch for the over-flow too …
Sometimes money moving into a market creates prosperity only for some … and hardship for others.
Silicon Valley is a CLASSIC example.
As billions flood into the market through inflated stock prices, many people get pushed off the back of the affordability bus.
But even though it's hard for those folks, they end up driven into adjacent markets which are indirectly pushed up.  It's overflow.
That's when you see headlines like these …
Boise and Reno Capitalize on the California Real Estate Exodus –Bloomberg, 10/23/18
"Sky-high housing prices in the Golden State bring an echo boom—and new neighbors—to other Western states."
Sure, in Silicon Valley's case, the flow of money is cheap capital pouring into the stock market and enriching tech companies … and their employees.
But it doesn't matter which door the money comes in when it flows into a market.  That's why it's best to look at ALL the flows into a market.
And when the flow of capital drives up investment property prices in a market (depressing cap rates), even investors will overflow into secondary markets in search of better yields.
The lesson here is to watch the ebb, flow, and overflows as capital pours into both the debt and equity side of real estate through Opportunity Zones, private equity funds, and increasing pension fund allocations.
You never quite know how the market will react, but you can be sure it will.
The key is to see the swell rising early so you can start paddling into position to catch the wave.
We do it by looking for clues in the news, producing and attending conferences, and getting into great conversations with the RIGHT people.
We encourage YOU to do the same.
Until next time … good investing!
---
More From The Real Estate Guys™…
The Real Estate Guys™ radio show and podcast provides real estate investing news, education, training, and resources to help real estate investors succeed.
---
Love the show?  Tell the world!  When you promote the show, you help us attract more great guests for 

your

 listening pleasure!
You've probably heard the popular adage, "Get rich in a niche!"
But what does that really mean?  And how do you do it?
The premise is when you work or invest in something with a high barrier to entry, or that few strong players know about, you face less competition and can therefore enjoy better profits.
Makes sense.
The challenge is finding and mastering the niche.  And common sense says a profitable niche doesn't stay secret for long.  So when you find one, it's wise tomove quickly and capitalize ahead of the crowd.
Of course, all that sounds good on the chalkboard.  But how do you make it work in the real world?
We look for clues in the news … and this headline caught our attention …
Sovereign Wealth Funds, Private Equity Step Up MOB Acquisitions
For the unfamiliar, MOB stands for Medical Office Building.
Obviously, MOB is a niche, and sovereign funds and private equity are BIG players … with big research budgets and smart analysts.
So watching what big players are doing is one way to identify a hot niche.  Then you look for a niche within a niche where Main Street investors can play.
But first, let's look at why the big boys like MOB …
" … increasingly view medical office space as a core property type with strong fundamentals."
" … demand for space continues to grow amid an aging population in need of more medical services …"
 "This particular sector of commercial real estate benefits from one of the largest and fastest-growing components of the U.S. economy: healthcare … "
That "aging population" they're referring to are the baby-boomers.  This huge demographic wave is sometimes called "the silver tsunami" because of its economic size and impact.
It's something we've been following closely … including which industries and geographies stand to benefit.
But if the big boys are already in the space, is it too late?  Or is there still opportunity for Main Street investors?
We think there is.  And clues in the article support the thesis …
" … risks facing medical office investors …  tenants are increasingly facing reimbursement pressures from insurers and government payors such as Medicare and Medicaid … " 
"…  medical office facilities do not offer tenant diversification … tenants are exposed to the healthcare sector, unlike conventional office buildings …"
 " … a shift of providing high-quality care … [in] alternative settings …" 
So let's consider how these clues might fit together to spell opportunity …
First, it's not MOBs that big money is excited about.  It's the demographic and industry that the properties support.  It's about elderly people and healthcare.
The properties are actually a problem because they're specialty use.  A medical building is typically only suited to medical uses.  That can be risky.
So, even though medical buildings appear strong for the long haul, it's still a one-trick pony.  If the sector cools, you're trapped in a property that's not of much use for anything else.  Yikes.
Next, the tenants of MOBs are healthcare providers whose income is largely derived from insurance and government reimbursements, which are facing downward pricing pressure.
Savvy landlords always look past the tenant to the tenant's ultimate source of income.
In this case, "commodity" healthcare providers are getting squeezed by stingy insurance companies and social services.  Not good.
Lastly, the article reports a "shifting preference" by tenants (healthcare providers) towards "providing high quality care [in] alternative settings …"
Now THIS is interesting!
It seems those providers being squeezed are moving towards sub-niches where there's more profit.
In fact, people we know in healthcare say a popular strategy for combating the declining margins of "commodity" healthcare …
(commodity healthcare are the kinds of services major insurers and government programs aim their cost-cutting strategies on)
… is to focus on boutique services for affluent clients who pay by cash or through private insurance.
That's a clue.
How can Main Street real estate investors play?
Since we've already identified the demographic (boomers) and economic sector (healthcare), let's focus on the property.  After all, we're real estate guys.
We're looking for a property well-suited to a boutique healthcare for an affluent, self-paying, or privately insured sub-demographic.
Of course, Main Street real estate investors aren't healthcare professionals.
So we either need to find tenants who are, or find a simple healthcare service we can deliver through readily out-sourced operators.
And we'll need to pick a property type that works well for the healthcare service … but also other things, so we don't get trapped in a single-purpose property.
Sounds like a tall order …
Or maybe the answer is right in front of you … or next door … or down the street.
Single-family homes!
But not just ANY single-family homes … residential assisted living homes.
This is an exciting sub-niche of the healthcare real estate niche that checks a lot of boxes …
First, your tenants are the parents of boomers (today) … and will soon be the boomers themselves.  That's a substantial long-term pipeline of tenants.
Plus, boomers are the most affluent demographic right now … and paying for Mom or Dad's care is a TOP budgetary priority.
It's always good to be at the front of the line for getting paid.
Also, care fees (rent) are often paid out of a combination of the parents' estate, private long-term care insurance policies, or incomes and assets of the adult children.
So when you're in what our residential assisted living guru Gene Guarino calls "the sweet spot" … you're not dependent on government reimbursements.
Residential assisted living homes are boutique, high-quality, "alternative setting" healthcare … which, as the article points out, is the trend.
Another investing adage is, "The trend is your friend".
Check.
Next, residential assisted living homes are NOT big, single-purpose commercial buildings well-suited only for use as a medical facility.
Residential assisted living homes are operated in single-family houses located in regular residential neighborhoods.
No special zoning.  No commercial location.
So if for some reason the bottom falls out of the sector … the home can be rented to a residential occupant (albeit at a much lesser rent), or simply sold on the open market to an owner-occupant.
In other words, you've got multiple exit strategies.  You aren't trapped by your niche.  This mitigates one of the major risks the big boys fear.
Check.
But perhaps one of the greatest advantages in the sub-niche of residential assisted living homes is the ability to QUICKLY right-size to changing market conditions.
Big-box commercial properties are all-or-nothing propositions.  That's another worry for the big guys.
When you have a 120-bed medical facility and profits get squeezed or things slow down, you still have 120-bed facility … and all the fixed costs which come along with it.
There's no throttling capacity up or down based on demand.
But when you own ten 12-bed homes and things pick up a little … you simply add one more home to your collection and increase capacity to 132 beds.
Compared to a big-box, the properties are easy to find, set up, and get optimized.  You can catch an "up" wave sooner and ride longer.
Even better, if things slow down, you simply consolidate your residents into fewer homes … and sell or rent out the excess properties individually.
Again, there a multiple exit-strategies, and when it comes to real estate, single-family homes are arguably the most liquid.  A big-box?  Not so much.
This is HUGE in terms of maintaining profit margins … even in a declining market.
Think about it …
A big-box can't cut facility overhead.  They either own the whole property or they don't.  It's all or nothing.
So the only way preserve margins when occupancy is down is to cut back on staffing, care, and amenities.  Not good for the resident under care, nor the staff or brand.
Meanwhile, the residential assisted living home operator has an advantage …
While the big-box cuts services, the more nimble RAL operator can right-size and maintain or even improve services … and attract an unfair share of residents in a competitive market.
Big check.  And who doesn't like big checks?
But whether or not residential assisted living is for you … (though it probably will be some day … we all get old) …
… there are still great lessons to glean about strategic sub-niche investing to find profits under the radar (at least temporarily) of the big players.
Until next time … good investing!
---
More From The Real Estate Guys™…
The Real Estate Guys™ radio show and podcast provides real estate investing news, education, training, and resources to help real estate investors succeed.
---
Love the show?  Tell the world!  When you promote the show, you help us attract more great guests for 

your

 listening pleasure!
Beauty is in the eye of the beholder … and in real estate, an appraisal is what gives you the unbiased, third party opinion on a property.
Appraisals happen whenever a lender is involved in a transaction, but that's not the only time you'll need or want an appraisal.
We'll examine the three ways appraisers can evaluate a property, why you shouldn't accept an appraisal as gospel truth, and how you can use an appraisal to SAVE money on your next deal
In this episode of The Real Estate Guys™ show you'll hear from:
Your valuable host, 

Robert Helms

His admiring co-host, 

Russell Gray
---
Listen
---
Subscribe
Broadcasting since 1997 with over 300 episodes on iTunes!
---
Review
When you give us a positive review on iTunes you help us continue to bring you high caliber guests and attract new listeners. It's easy and takes just a minute! (Don't know how? Follow these instructions).
Thanks!
---
Understand what an appraisal is
Nearly everyone who has purchased a property has dealt with an appraiser. In most all cases involving a lender, an appraiser is involved.
A lender is one of several parties interested in the value of a property. The seller, buyer, and lender all have an interest in knowing about value for different reasons.
But, an appraiser has no vested interest in a property's value, making them the neutral third party. However, even though they are neutral, it's good to keep in mind that their appraisal is an opinion of value.
While lenders are often interested in an appraisal to check out the value of the home versus the loan, it's a FANTASTIC tool for investors, too.
Appraisers can determine the value of a property based on future use. Depending on what improvements or changes an investor plans to make, the value of a property changes.
So, why would you need to understand valuation?
To secure a loan
To evaluate a deal
To understand your portfolio's value
An appraisal doesn't only happen when evaluating or completing a real estate deal. It's a way to understand your portfolio and properties at any point along the way.
Decode the jargon
An appraisal has a very specific purpose. Its job is to solve a problem: what is the highest and best use for this? That's the challenge.
Appraisers in many countries use the same methods and standards to solve this problem. The Appraisal Standards Board (ASB) develops, interprets, and amends the Uniform Standards of Professional Appraisal Practice (USPAP).
The appraisal report is created using a combination of three methods:
Sales comparison method.

Look at similar properties and what they've sold for recently.

Capitalization approach (income approach).

This is the value the property based on the income it generates. What are people renting for right now? Where else could they go locally? In some cases, there aren't many comps to look at, so the income a property is currently generating might be more appropriate.

Summation approach (Cost segregation approach)

. Look at the income from the property and ask: What would it cost today for the land, construction, and development? This is a way to appraise a large, one-off or unique building.
The appraisers job is to look at the value based on these approaches and to weigh them properly.
How to use an appraisal report
Since appraisal reports are a third-party opinion of value, they aren't set in stone, and shouldn't be taken as the gospel truth.
Once you know what goes into an appraisal report, you can think critically about them and extract the parts that are useful.
And, it can be a valuable tool for negotiation.
In some cases, if an appraisal comes back LOWER than the offered price, it's appropriate to go to the seller and start with that valuation in the negotiations.
Or, if you're planning to go in on a deal with someone else and need to split the property value later, an appraisal is that neutral party that provides the numbers.
As with any expert, appraisers have a WEALTH of knowledge, and it's worth learning a little about their craft. Some appraisers have some impressive niches, including airports, commercial buildings, and even haunted properties!
If possible, try to be on-site for an appraisal and learn what the appraiser is looking for. All of this information feeds into your education and foundation on how to improve properties to get the best bang for your buck … especially in a refinance or a sale.
Appraisals are a valuable tool for an investor. Whenever possible, be sure to spend the money on an experienced, well-respected appraiser. Then, when you get your report, understand the value AND the limitations of a report as you make your important investment decisions!
---
More From The Real Estate Guys™…
The Real Estate Guys™ radio show and podcast provides real estate investing news, education, training and resources to help real estate investors succeed.
As real estate investors, we're always looking toward tomorrow. We've had a long, sustained recovery since the market crash in 2008. Many indicators show the economy is on the right track … the stock market is up, unemployment is down, and the dollar is strong.
So, what could be the problem?
We'll talk about what we've learned since 2008 and how we've changed the way we look at the economy AND the financial system.
Learn how you can repair your financial roof now while the sun is still shining so when the next downturn comes, you'll be in better shape to protect and grow your wealth.
In this episode of The Real Estate Guys™ show you'll hear from:
Your weather-any-storm host,

Robert Helms

His fair-weather co-host,

Russell Gray
---
Listen
---
Subscribe
Broadcasting since 1997 with over 300 episodes on iTunes!
---
Review
When you give us a positive review on iTunes you help us continue to bring you high caliber guests and attract new listeners. It's easy and takes just a minute! (Don't know how? Follow these instructions).
Thanks!
---
Inspecting the financial foundations
From the outside, the economy looks like it's in good shape. But, just like when you're evaluating a house, it takes an expert to understand what shape the foundation is in.
While it's easy to look at the structure and assume everything is going well, a failure to inspect the foundation could cost you dearly.
One of the most important things we learned from the 2008 market crash is the difference between the economy and the financial systems it's built on.
In order to do that, we knew we needed top-notch inspectors. We changed who we hung out with and started to learn from economic experts outside of real estate.
They taught us about the cracks in the foundation and how we could better prepare for economic downturns. Because while we didn't see the scope of the crash, there were experts who did!
Through serious study, we've learned that this is something that anyone can learn.
So, how did the investors who weathered the storm in 2008 do it? And how can we all be better prepared for next time?
Digging into debt
Our financial system is built on debt. The amount of debt on corporate and government balance sheets is staggering.
When consumer and business confidence is high, everyone borrows to consume more. Eventually, this leads to too much leveraging and over-allocated capital. And the higher the boom, the bigger the bust.
The Federal Reserve has tools in place to help smooth some of the dramatic rises and falls. When the economy slows, they lower interest rates to free up lending. As recovery builds, they raise rates to tighten and restrict lending.
For individual investors, one of the biggest problems was that our portfolios were built for perpetual sunshine. And while the next crash won't necessarily look the same, there are plenty of similarities.
Shoring up your investments
Learning from the past means you'll be in a better position to profit from the next downturn. Don't let the good economic numbers lull you into doing nothing. Use the good times as a wake-up call!
Don't spread your equity too thin.

Make sure your deals make sense on paper and that you aren't lowering your standards. The bigger your portfolio, the more careful you need to be and the fewer mistakes you can make before a market downturn tumbles all your holdings.

Keep cash on hand.

Don't over-rely on your credit lines for liquidity.

Have your foot near the brake.

Keep an eye on your assets, credit, and future deals. There's no need to panic, but be cautious and thorough.

Consider having some properties paid for in cash.

If you have a property without a loan, it won't be a target of or subject to the swings of the market.

Acquire recession-resistant real estate.

Look for properties in the middle of the market where there's nearly always demand. Also consider niche investments like long-term storage, luxury properties, or assisted living opportunities.
If you're looking for a fantastic primer on the financial system, how it is the foundation for the economy, how to recognize the warning signs of a downturn and how prepare for it, check out our video series The Future of Money and Wealth.
We captured some of the best and most relevant information from expert financial minds in 20 sessions you won't want to miss. The information in this series is a head start into understanding the underpinnings of the system and how to build and protect your wealth in a changing economy.
To learn more, send an email to future [at] realestateguysradio [dot] com.
---
More From The Real Estate Guys™…
The Real Estate Guys™ radio show and podcast provides real estate investing news, education, training and resources to help real estate investors succeed.
One of the primary purposes of easy money ("quantitative easing" or QE) is to inflate asset prices, bloat balance sheets, and create a wealth effect.
The formula is simple.  Print gobs of money, buy bonds to drop interest rates, and flood the markets with liquidity.
Corporations borrow cheap money to buyback stocks … pushing stock prices up and triggering big bonuses for execs.
Corporate raiders borrow cheap money leveraging operating cash flow into leveraged buyouts … triggering mega-mergers and acquisitions … and fat fees.
Real estate investors borrow cheap money … leveraging rental income into big mortgages … bidding up prices, creating lots of equity, and compressing cap rates.
Even everyday homeowners get in on the action … borrowing cheap money and leveraging their paychecks into big mortgages … pushing up prices and creating lots of equity.
And some of the equity boom in real estate comes from folks moving some of their stock equity into fancier houses.
Of course, from a portfolio management perspective, it's probably not a bad idea to reposition fickle, volatile paper equity into boring, stable real estate equity.
For those with real estate equity in bubbly markets, it's probably a good idea to consider repositioning some of that equity into less bubbly real estate markets.
After all, if quantitative easing was about inflating asset prices … what's the likely outcome of quantitative tightening?
Right now, the Federal Reserve is raising rates and shrinking its balance sheet … which is the OPPOSITE of what they did to inflate asset prices.
So it's reasonable to be concerned about the equity on your balance sheet.  If the prices of your stocks and real estate fall, so does your equity.
This all begs the big question … how can you protect your equity from bursting bubbles?
Aside from selling everything and sitting in cash … which has its own risks … one strategy is to simply reposition equity into assets which are less affected by leverage.
It's why Jim Rickards (Currency Wars, Death of Money, Road to Ruin) recommends allocating a portion of your balance sheet into real assets, including gold and unleveraged real estate.
Of course, these strategies are easy to talk about.  But in the real world, it takes some work to actually implement them.  And it starts with education.
But you've read this far, so you've already begun the process.  Good job!
We get into much greater detail in the Future of Money and Wealth video series.
In fact, in module 13 of 20, there's a detailed strategy (too big to explain here) for repositioning equity for wealth preservation, privacy, and increased cash flow … and some other VERY cool benefits.
But there's more to protecting equity than simply understanding a strategy.
If you're going to move equity from highly-leveraged stock or real estate markets into less-leveraged real estate markets, you'll need to find and learn those markets.
One of our favorite un-leveraged real estate markets is Belize.
There's a long list of reasons why we like a very specific market in Belize, including the fact it's not leveraged … yet.
That's because getting wealth into non-leveraged real estate markets insulates your equity if credit markets seize up like they did in 2008.
Just look back on what happened in Texas in the financial crisis that temporarily wiped out lots of equity for a several painful years …
Sure, you could get loans in Texas … but Texas law restricted some of the more aggressive lending.  So less air got into Texas values.
That's a big reason why the Texas markets didn't bubble as much as other markets, which made it boring pre-crash … but VERY attractive post-crash.
Well, Belize was even MORE stable than Texas going through the crisis … and that was before Belize had as much global exposure and demand to prop it up as it has today.
We thought Belize made sense heading into back then and we like it even better today.  That's why we continue to share it with people through our discovery trips.
It's not for everybody, but we think everyone would be wise to take a closer look.
Last year, Hilton Hotels decided to plant a flag in Belize.  Marriott just announced earlier this year.  Big players like this little market for a reason.
When you see big brands making moves into a market, it's a leading indicator of market strength.
And when you have a chance to get in a market BEFORE leverage arrives, you have a good chance of catching a big equity wave.
Of course, if the leverage never happens … you simply have a chunk of your wealth parked in a stable market with some VERY desirable lifestyle perks.
So whether you do it in your own account or with partners through syndication, Belize is a market to consider right now … and you can learn all about it on our next fun-filled discovery trip to beautiful Belize.
Until next time … good investing!
---
More From The Real Estate Guys™…
The Real Estate Guys™ radio show and podcast provides real estate investing news, education, training, and resources to help real estate investors succeed.