People are paying attention to these perilous times and wondering what to do to prepare.
In this edition of Ask The Guys, we tackle questions about tapping equity while it's still there, getting liquid just in case, and dealing with debt decisions in an uncertain economy … and a whole lot more!
So tune in as we talk making smart moves with equity, liquidity and debt in a crazy world.
---
More From The Real Estate Guys™…
The Real Estate Guys™ radio show and podcast provides real estate investing news, education, training, and resources to help real estate investors succeed.
---
Love the show?  Tell the world!  When you promote the show, you help us attract more great guests for 

your

 listening pleasure!
It sounds BAD… but it can be VERY good …
As we write, silver is soaring … from $18 to $23 (a 27% gain) in just a few days.
Equity happens … in metals too!
We've been talking about precious metals for years. Watching metals is one of the important lessons from the 2008 crisis.
What do rising silver prices mean to real estate investors?
First, silver and gold are important financial system gauges … providing valuable clues about the future of money and wealth.
Precious metals are considered attractive alternatives to dollars in the bank … and to equity in real estate as vehicles to store wealth.
Precious metals tend to combine the best features of both cash and real estate equity. There's a LOT more to say on this, but we'll save it for another day.
For now, remember real estate equity is illiquid … exposed to creditors and predators … and hard to protect in a foreclosure.
Meanwhile, dollars have a long history of losing value. It's a big reason why equity happens and leveraged real estate is a great investment.
Also, dollars stored in a bank are subject to nasty things called counterparty risk and bail-ins … which few depositors are aware of. It's a reward-free risk.
Of course, converting real estate equity and dollars into precious metals mitigates many of these risks. And done right, this strategy can significantly outgrow inflation and help you build resilient wealth.
This is a hot topic right now, so we're preparing a tutorial on it. To be notified when it's ready, email [email protected].
Meanwhile, back to the clues in the news and soaring silver prices …
Gold and silver are considered "monetary" metals. They're money.
Many people confuse "money" with "currency" because they used to be one and the same.
But money and currency are divorced now. Strategies which worked when they were married don't work so well today.
The lesson is … when fundamental parts of the financial system change, strategies, and tactics should be updated.
Right now, rising silver prices could be foreshadowing a fundamental shift we've been watching for.
Gold's already there, which makes silver's move noteworthy because …
Gold and silver are similar … but different.
It's kind of like the penthouse and the warehouse.
While gold gets to prance around at the "monetary metal" ball … hobnobbing with central banks and uber-rich investors …
… silver is often relegated to working-class status as an "industrial metal".
This is because silver is cheaper than gold and is an essential component in many products, including solar panels and cell phones.
So while gold finds its way into fancy jewelry and safe deposit boxes … silver ends up conducting electrical current before being buried in a landfill.
But sometimes Cinderella silver gets invited to the monetary ball. And it looks like it just happened.
It's a safe bet industry is suppressed. Lock-downs do that. So the big spike in silver probably isn't due to industrial demand.
Of course, we're not precious metals experts, but we know several.
One of our favorite commentators monitors an esoteric metric which helps distinguish paper trading from physical demand. It's an important distinction we'll delve into shortly.
In a recent article, Keith Weiner writes …
"… the [silver] buying which drove the price up so much was … buying of physical metal."
What does this mean and why does it matter?
Seems to us if physical demand is up, and it's not from industrial demand, then it may be silver is now on the MONETARY metal bandwagon.
That is, people and institutions could be buying silver to stack in their safes.
Perhaps a clue that dollar holders are losing faith in the dollar. And there are several trillion reasons why this would be.
Of course, gold's surge supports this. Gold is quickly approaching the all-time high last reached in 2011.
As we noted then, central banks bought physical gold in record amounts in 2019. As the ultimate currency insiders, maybe they knew something?
In any case, it seems today more people are trading in dollars for gold.
If true, you'd expect dollar weakness … and along comes this Reuters headline …
Battered U.S. dollar 'hanging by a thread' as coronavirus cases grow
Here's the concern … something we've watched for a while …
The primary reason the Federal Reserve can create unlimited dollars without disaster (think Zimbabwe or Venezuela) is the U.S. dollar reigns as the world's reserve currency.
This "exorbitant privilege" creates huge demand for dollars all over the world.
So although those newbie dollars might be Made in the USA (who says we don't make anything?) …
… but they're funneled around the globe through federal spending on military, foreign aid, international loans, and a host of the things.
Even those stimulus dollars deposited directly into citizens' checkbooks find their way to China … as consumers buy Chinese stuff from Wal-Mart and Amazon. U.S. trade deficits funnel dollars overseas.
This means Americans don't feel the full devaluation of their dollars … the rest of the world soaks up much of the excess.
But consider this …
If sending dollars overseas suppresses domestic inflation, what happens if (when) those excess dollars come back?
Ironically, as chronicled in our Real Asset Investing Report … China is leading the charge to de-dollarize the world. Russia's on board too.
Rising gold prices … and now soaring silver prices combined with physical demand … could be indicators of a growing migration out of dollars.
This is a big deal when set against the backdrop of unprecedented Fed printing … and public officials' denials. Pay no attention to that man behind the curtain!
In 2008, we were told the sub-prime problem was contained … how'd that work out?
'We want a stable dollar,' says U.S. Treasury Secretary Mnuchin: 'It is the reserve currency of the world and we're going to protect that'

– MarketWatch, 7/23/20
Here's the problem …
The way we understand it, to save a struggling financial system, the Fed MUST create MANY TRILLIONS of fresh dollars … more than ever.
Those new dollars buy bonds to suppress interest rates … another topic we've addressed before.
Of course, as long as enough people trust and accept all these brand-new dollars, it's business as usual.
BUT if dollar-holders revolt, then a lot of SHIFT HAPPENS …
Interest rates could rise. When lenders think they'll get paid back with highly depreciated dollars, they'll demand compensation.
Are you prepared for the possibility of spiking interest rates?
Credit markets could implode. Think 2008 on steroids. Rising rates are kryptonite to the mighty-but-leveraged balance sheets of nearly every financial player.
Are you prepared for a world without cheap and abundant credit?
Commodity and energy prices could rise faster from inflation than they drop from depreciation based on depressed demand.
Are you prepared for tenants to have more of their income consumed by food and energy?
We're not saying all of this will happen … maybe none of it will. But there are rational reasons to think it could.
As we often say …
"Better to be prepared and not have a crisis, than to have a crisis and not be prepared."
Except this time, a crisis isn't a "maybe". It's here … moving methodically through a progression of crises aimed at a currency crisis.
Ironically, the Fed's attempts to stop it could cause it. Peter Schiff has been warning of this for years. Now we're here.
Of course, we certainly don't have all the answers. But we're paying attention and working hard to stay ahead of it.
And it's not all bad.
In fact, there should be a lot of opportunity. We're sad for those who get blind-sided but excited for those of us who are aware and prepared.
Quality properties will likely be available at great bargains … IF you're in a position to purchase them.
Many affluent folks could be looking for syndicators to help them move money out of Wall Street onto Main Street.
The landscape for syndication just got better.
NOW is the time to prepare for these possibilities. But it may require thinking outside the box you've been in for the last decade.
The world is changing in BIG ways … and very fast. Your investing strategy and tactics probably need to change too.
So stay tuned … and we'll keep the ideas and insights coming.
The Fed seems committed to propping up housing with nearly free money.  It's probably a good idea to grab all you can and lock it in long term while you have still have equity.  Always nice to borrow cheap and long …  to continue reading, click here >>
Old Capital Lending
Your Multifamily Lending Experts. A Trusted Source to get Your Apartment Loans Funded 

What we like best about the Old Capital Lending team is that they do one main thing … and they do it REALLY well. 
That's Commercial Loans on Multifamily Apartment Buildings! 
They've been the go-to provider for real estate investors looking for apartment loans for over 20 years … Have we mentioned they do this really, really well? 
You can tap into their extensive network of equity and lending sources …Fannie Mae & Freddie Mac agencies, life companies, conduits, wealthy individuals, family offices, institutional investors, and even hard money lenders. 
Their sources trust their underwriting practices and decades of experience … That means YOUR DEAL gets FUNDED. 
Syndicators can benefit from the Old Capital Lending team's experience funding apartment projects for syndicators … helping you structure your "capital stack" just right. 
Their prudent advice and proactive transaction management drives investors to come back to them again and again for deal after deal. 
The Old Capital Lending team regularly contributes to our Secrets of Successful Syndication event! 
Simply fill out the form below to discuss your Apartment Loan questions with their expert team …

Reviews
Here's what your fellow investors are saying …
"Once again Old Capital came through on their word and executed flawlessly. I always trust your professional opinion and feel confident when you're on the deal. I would be glad to recommend you to any brokers or investors looking for a trustworthy debt source. Thanks again for your work, I am looking forward to the next one."  – Michael W., Dallas, TX
"We want to thank you so much for getting this refinance done. Not only was it pretty quick, but painless to boot. If we need any assistance, you'll be the first one we'll call. Thank you again, for all the effort and energy that help make this finally happen."  – Bill K., Santa Barbara, CA
"Old Capital was great to work with. They were able to help secure the financing needed for my first multi-family purchase and get started off on the right foot. It was a pleasure working with Old Capital on this transaction and they guided me through a smooth purchase."  – Al M., Phoenix, AZ
How to Preserve Equity and Diversify Your Investment Portfolio
Don't let the coming opportunities to get bargain deals pass you by!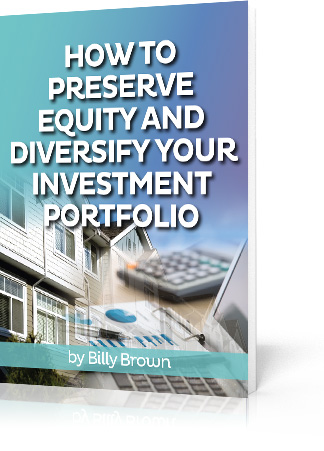 Real estate is a game and an addiction. Once you figure out a successful formula for winning the game … you want to keep winning. That's the addiction.
You have an existing portfolio … and you want to take it to the next level.
But what happens when an amazing deal comes your way … BUT you don't have the liquid capital you need?
You don't have to let opportunities pass you by!
Commercial lending specialist and debt strategist Billy Brown is here to help you learn how to keep your properties, maintain positive cash flow, and re-purpose that "lazy equity" to acquire a new investment.
NOW is the time! BEFORE asset prices begin to cycle back down, lenders tighten back-up lending guidelines or mortgage rates rise … take your equity off the table.
In this special report, explore:
✓ Options for getting the capital you need to diversify your portfolio
✓ Case studies for using your existing equity to acquire new property
✓ Answers to frequently asked questions from investors like YOU
✓ And more!
Take your investing to the next level, and put your equity to work for you!
Simply fill out the form below to access How to access existing equity in your rentals and expand your investment portfolio …

Another fantastic collection of questions for Ask The Guys from our fabulous listeners!
In this episode, we take on equity sharing, self-directed IRAs, the very hot topic of gold, and much more!
---
More From The Real Estate Guys™…
The Real Estate Guys™ radio show and podcast provides real estate investing news, education, training, and resources to help real estate investors succeed.
---
Love the show?  Tell the world!  When you promote the show, you help us attract more great guests for 

your

 listening pleasure!
The second decade of the last century are known as The Roaring Twenties.
Good times were fueled by abundant currency from the newly formed Federal Reserve … and the resulting debt and speculation which ran rampant.
As you may know, it ended badly.
The Great Depression ensued … an event which ruined lives, fundamentally changed the United States government, and took decades to recover from.
Today, we're on the threshold of the second decade of this century.
And once again, the United States is "enjoying" a Fed-fueled party of absurd debt and speculation.
Will it end badly this time?
Or will the lessons learned from the 1929 and 2008 debacles provide the necessary wisdom to ride the free money wave without an epic wipe out?
No one knows.
But as we say often, better to be prepared for a crisis and not have one … than to have a crisis and not be prepared.
Last time,  we discussed some of the gauges we're watching on the financial system dashboard such as gold, oil, debt, the Fed's balance sheet, bonds, and interest rates.
But of course, we can't control any of these things.
That's why we think it's very important to control those things you CAN control … so you're better positioned to navigate the things you can't.
Fortunately, real estate is an investment vehicle which is MUCH easier to control than the paper assets trading in the Wall Street casinos.
And if history repeats itself, as Main Street investors who are riding the Wall Street roller coasters get spooked … many will come "home" to the Merry-Go-Round of real estate.
For those of us already there, this migration of money creates both opportunities and problems.
Like any investment, when lots of new money floods in, it lifts asset prices.
While this generates equity, unless you sell or cash-out refinance, your wealth is only on paper. And equity is fickle. Cash flow is resilient wealth.
Meanwhile, when prices rise higher than incomes, finding real deals that cash flow is much harder. We're already seeing it happen.
The key is to move up to product types and price points where small, inexperienced investors can't play.
Of course, this takes more money and credit than many individual investors have. That's a problem, but also an opportunity.
Another strategy is to move to more affordable, but growing markets.
This also takes an investment of time and money into research, exploration, due diligence, and long-distance relationship building … unless you happen to live in such a market.
So once again, this is better done at scale … because the time and expense of long-distance investing is hard to amortize into one or two small deals.
Bigger is better.
It's for these reasons, and many more, we're huge fans of syndication. 
Syndication allows both active and passive real estate investors to leverage each other to access opportunities and scale neither could achieve on their own.
But whether you decide syndication is a viable strategy for you …
… to take more control going into what history may dub "The Tumultuous Twenties" …
… it's important to have a game plan for developing both yourself and your portfolio.
So here's a simple process to take control of your investing life, business and portfolio heading into a new decade …
Step 1: Cultivate positive energy
It takes a lot of energy to change direction and compress time frames.
Building real wealth with control requires learning new things, taking on new responsibilities, and building better relationships.
So it's important to put good things into your mind and body …
… be diligent to put yourself in positive environments and relationships, while limiting exposure to negative ones …
… and stay intentional about focusing your thoughts and feelings.
That's because what you think, how you feel, and what you believe all affect your decisions and actions. And what you do directly impacts the results you produce.
Improving results starts with a healthy body, mind, and spirit. More positive energy allows you to pack more productivity into every minute of the day.
Step 2: Establish productive structure
This also takes effort. That's why we start with cultivating energy. But being effective isn't just about expending energy.
There's a big difference between an explosion and propulsion.
Structure helps focus your energy to propel you to and through your goals.
Structure starts with getting control of your schedule. Time is your most precious resource … and you can't make more of it.
But structure also includes your spaces … your home, office … even your vehicles and devices. They should be organized to keep you focused and efficient at your chosen tasks.
Yes, you can and should delegate to get more done faster.
But even if delegation is your only work (it's not … learning, monitoring and leading your team, making decisions … those stay on your plate) …
… you'll need spaces conducive to focus, with access to resources and information, so you can organize and delegate effectively.
Then there's legal, financial, accounting, and reporting structures.
Once again, all these take time and energy to get together. So start by cultivating energy and taking control of your schedule.
Step 3: Set clear, compelling goals with supporting strategies and tactics.
You might think this comes first, and perhaps it does.
However, you can cultivate energy and establish fundamental structure as a universal foundation for just about any goals.
But whenever you choose to do your goal setting, it's important to establish a very clear and compelling mission, vision, set of values, and specific goals for yourself, your team, and your portfolio.
This clarity will help you more quickly decide what and who should be in your life and plans … and what and who shouldn't.
When you have clarity of vision, strategy and tactics become evident.
Step 4: Act relentlessly
We think it's important to "keep your shoulder to the boulder" … otherwise it rolls you back down the hill that you're working so hard to climb.
Fortunately, as you use your newfound energy and structure to act relentlessly towards your goals, you'll eventually enjoy the momentum of good habits.
Lastly, be aware that this is a circular process … not a linear one.
You'll keep doing it over and over and over. That's why having an annual goal setting retreat is an important time commitment on your calendar.
We don't know if the 2020s will be terrible or terrific at the macro level.
But history says those at the micro level who prosper in good times and bad are those who are aware, prepared, decisive, and able to execute as challenges and opportunities unfold.
Those are all things each of us can control.
The mother of all private equity firms just issued a warning …
Blackstone Group Warns of the Mother of All Bubbles
Investopedia via Yahoo Finance – 11/11/19
According to the article, Blackstone's "… biggest concern is negative yields on sovereign debt worth $13 trillion …".
Remember, the 2008 financial crisis was detonated in bond markets … and the bomb landed hard on Main Street real estate.
So yes, this is something Main Street real estate investors probably want to pay attention to.
In fact, the article says Blackstone "… sees a troubling parallel with the 2008 financial crisis …"
Keep in mind, Blackstone manages over $550 billion (with a B) … which includes over $150 billion of real estate equity in a portfolio of properties worth over $320 billion.
So Blackstone has both the means and the motivation to study these things intensely … and they think about real estate too.
Of course, this doesn't mean they're right. But they're certainly qualified to have an opinion worthy of consideration. And right now, Blackstone is worried.
And they're not alone …
More than half of the world's richest investors see a big market drop in 2020, says UBS survey
CNBC – 11/12/19
"Fifty-five percent of more than 3,400 high net worth investors surveyed by UBS expect a significant drop in the markets at some point in 2020.
"… the super-rich have increased their cash holdings to 25% of their average assets …."
Of course, they're talking to paper asset investors, but the sentiment applies to the overall investment climate, which also affects real estate.
Also, by "super-rich", they're talking about investors with at least $1 million investable. So while that's nothing to sneeze at, it's also not the private jet club either.
So from behemoth Blackstone Group to main street millionaires, serious investors are worried right now.
Should YOU be worried too?
Probably. But it's not what you think …
In fact, according to this article, Blackstone's CEO Stephen Schwarzman believes worrying is fun …
"In his new memoir What it Takes, the private-equity titan advises readers that worrying 'is playful, engaging work that requires you never switch it off.'
This approach helped him to protect Blackstone Group investors from the worst of the subprime real estate crisis …"
There are some really GREAT lessons here …
Worrying is something to be embraced, not avoided.
Many people believe investing and wealth will create a worry-free life. Our experience and observation says this is completely untrue.
In fact, to adapt Ben Parker's famous exhortation to his coming of age nephew Peter Parker in the first Tobey Maguire Spider-Man film …
"With great wealth, comes great responsibility."
Worrying is the flip side of responsibility. They go hand and hand. If want wealth, you need to learn to live with worry.
Worrying isn't about being negative or pessimistic.
In Jim Collins's classic book, Good to Great, he says great businesses (investing is a business) always "confront the brutal facts".
That's because you can't solve a problem you don't see.
But missing problems isn't merely a case of oversight or ignorance. Sometimes, it's bias or denial.
In fact, one of the most dangerous things in investing is "normalcy bias".
This is a mindset which prevents an investor from acknowledging an imminent or impending danger and taking evasive action.
Mega-billionaire real estate investor Sam Zell says one of his secrets to success is his ability to see the downside and still move forward.
Threats often aren't singular or congruent … they're discordant.
According to this article …
"CEO Steve Schwarzman of Blackstone searches for 'discordant notes', or trends in the economy and the markets that appear to be separate and isolated, but which can combine with devastating results."
This is the very concept of complexity theory that Jim Rickards explains in his multi-book series from Currency Wars to Aftermath.
The point is that major wealth-threatening events seldom occur in isolation or without a trigger and chain reaction that is often not obvious.
It's why we think it's important to pay attention to people and events outside the real estate world.
The more you see the big picture and inter-connectedness of markets, geo-politics, and financial systems, the more likely you are to see a threat developing while there's time to get in position to avoid loss or capture opportunity.
Cash is king in a crisis.
This might seem obvious, but there's more to it than meets the eye. After all, cash isn't king in Venezuela … because their cash is trash.
Americans don't think of cash apart from the dollar. And their normalcy bias says they don't need to.
It's true the dollar is king of the currencies … for now.
Yet as we explained in our Future of Money and Wealth presentation, the dollar has been under attack for some time.
But even as high-net worth investors, the most notable of which is Warren Buffet, build up their cash holdings, it's a good time to consider not just the why of cash … but the HOW.
The WHY of cash is probably obvious …
When asset bubbles deflate, it takes cash to go bargain hunting.
It's no fun to be in a market full of quality assets at rock bottom prices … and have no purchasing power.
But the HOW of cash is a MUCH more important discussion … and too big for the tail end of this muse. Perhaps we'll take it up in a future writing or radio show.
For now, here are something to consider when it comes to cash …
Cash is about liquidity. It's having something readily available and universally accepted in exchange for any asset, product or service.
So, "cash" may or may not be your local currency.
Even it is, perhaps it's wise to have a variety of currencies on hand … depending on where you are and where you'd like to buy bargain assets.
It should be obvious, but cash is not credit.
So, if you're counting on your 800 FICO, your HELOC, and your American Express Black Card for liquidity, you might want to think again.
Broken credit markets are often the cause of a crisis, so you can't count on credit when prices collapse. You need cash.
Counter-party risk is another important consideration. This is another risk most Americans seldom consider … but should.
That's because one of the "fixes" to the financial system after 2008 is the bail-in provisions of the Dodd-Frank legislation.
"With a bank bail-in, the bank uses the money of its unsecured creditors, including depositors and bondholders, to restructure their capital so it can stay afloat."
Investopedia – 6/25/19
Yikes. Most people with money in the bank don't realize their deposits are unsecured loans to the bank … or that the bank could default on the deposit.
That's why the recent repo market mini-crisis has so many alert observers concerned. Are banks low on cash?
As we've noted before, central banks are the ultimate insiders when it comes to cash … and they've been stocking up on gold.
Maybe it's time to consider keeping some of YOUR liquidity in precious metals.
You can't win on the sidelines.
Even though serious investors are increasing liquidity in case there's a big sale, they aren't hiding full-fetal in a bunker. They're still invested.
This is where real estate is the superior opportunity.
It's hard to find bargains in a hot market when your assets are commodities like stocks and bonds. Price discovery is too efficient.
But real estate is highly inefficient … and every property and sub-market is unique. So compared to paper assets, it's a lot easier to find investable real estate deals … even at the tail end of a long boom.
Of course, if you're loaded with equity, it's probably a smart time to harvest some to build up cash reserves. Just stay VERY attentive to cash flow.
High housing prices continue to be a concern in many major markets.
While there are varying opinions on how to solve the problem, history says … and recent headlines concur … that adding fuel to the fire will be the likely "solution."
Here's how it works and why it's likely to create a lot of equity right up until it doesn't …
First, it's important to remember prices are "discovered" when willing buyers and sellers meet in the marketplace and cut a deal.
Buyers want the lowest price and sellers want the highest. They meet somewhere in the middle based on the supply and demand dynamic.
When there are lots of buyers for every deal and a seller has the ability to wait for the best price, buyers compete with each other and bid the price up.
When there are lots of sellers relative to buyers, sellers compete with each other by dropping the price or offering more favorable terms and concessions.
Duh. That's real estate deal making 101.
Of course, the real world is a little more complex … especially when you have powerful wizards working to manipulate the market for whatever reasons.
To our way of thinking, "capacity to pay" needs to be broken out of "demand" when looking at the supply and demand dynamic.
After all, if you're crawling through the desert dying of thirst and you come across a vending machine with bottled water for sale at $100 per bottle, you're probably willing to pay.
But if you don't have any money in your pocket, limited supply and high demand alone don't matter. You have no capacity to pay.
When it comes to housing, capacity to pay is a combination of income, interest rates, and mortgage availability.
To empower purchasers with more capacity to pay, you need higher real incomes, lower interest rates, money to lend, and looser lending guidelines.
Of course, these do NOTHING to help make housing less expensive.
In fact, they actually make housing more expensive because they simply increase the buyers' ability to pay MORE.
Yet, this is where the wizards focus their attention. And to no surprise, they have an excellent track record of creating real estate equity (inflating real estate bubbles).
And that's exactly why real estate is such a fabulous hedge against inflation.
While renters watch prices run away from them, owners ride the equity wave up … and up … and up.
And when paired with debt, real estate becomes a super-charged wealth builder … growing equity much faster than inflation, while still hedging against deflation.
After all, if you put $20,000 down on a $100,000 property and the price falls to $80,000 and NEVER recovers … eventually the tenants pay the property off.
Now your $20,000 investment has grown to $80,000 … even though the property deflated 20 percent.
But it's hard to imagine any serious sustained deflation will hit real estate absent a catastrophic sustained economic collapse.
Of course, it's probably smart to have some cash, gold, and debt free real estate as a hedge against catastrophe … but probably not the lion's share of your portfolio.
That's because the history and headlines favor higher prices over the long haul.
This brings up a very important point for every serious student of real estate investing …
The ONLY real way to truly lower housing prices in the face of growing population is to increase supply.
But there's NO motivation for the wizards to reduce housing prices.
They'll SAY they want to, but they can't deliver.
Think about it …
No politician wants to face home-owning voters who are watching their home values fall.
No banker wants to have a portfolio of loans secured by homes whose values are falling.
And in spite of their sometimes-public spats, politicians and bankers have a long track history of working together to enrich and empower themselves.
So does it make sense that politicians and bankers are really going to do anything meaningful to cause housing prices to fall?
We don't think so. All the motivation is to cause housing prices to rise.
And as we saw in 2008, on those rare occasions where housing prices fall, bankers and politicians rally to revive them as quickly as possible.
Your mission is to structure your holdings to maintain control if prices take a temporary dip. And of course, positive cash flow is the key.
Meanwhile, the Wizards are hard at work to make expensive housing more affordable …
This means fostering an environment to increase jobs and real wages, lower interest rates, loosen lending guidelines, and get more money flowing into funding mortgages.
Are these acts of frantic Wizards desperate to keep the equity rally going into an election year? Maybe.
But until and if a total financial crisis happens again (which you should be diligently prepared for) …
… we think the bubbliest markets will see softness, even as nearby affordable markets increase as priced out home-buyers migrate.
Nonetheless, keep in mind that real estate is not an asset class … even a singular niche like housing. Every market, property, and deal is unique.
So it's possible to find deals in hot markets, and it's possible to overpay in a depressed market. Think big, but work small.
And while the financial media complains about over-priced housing and rings the bubble bell, consider that if housing remains unaffordable to buyers, it only creates more demand for rentals.
The properties you lose the most on are the good deals you pass on because you're focused on price and not cash flow.
Is the housing boom … like the stock market boom … late in the cycle? Probably. But that doesn't mean there's not a lot of opportunity out there right now.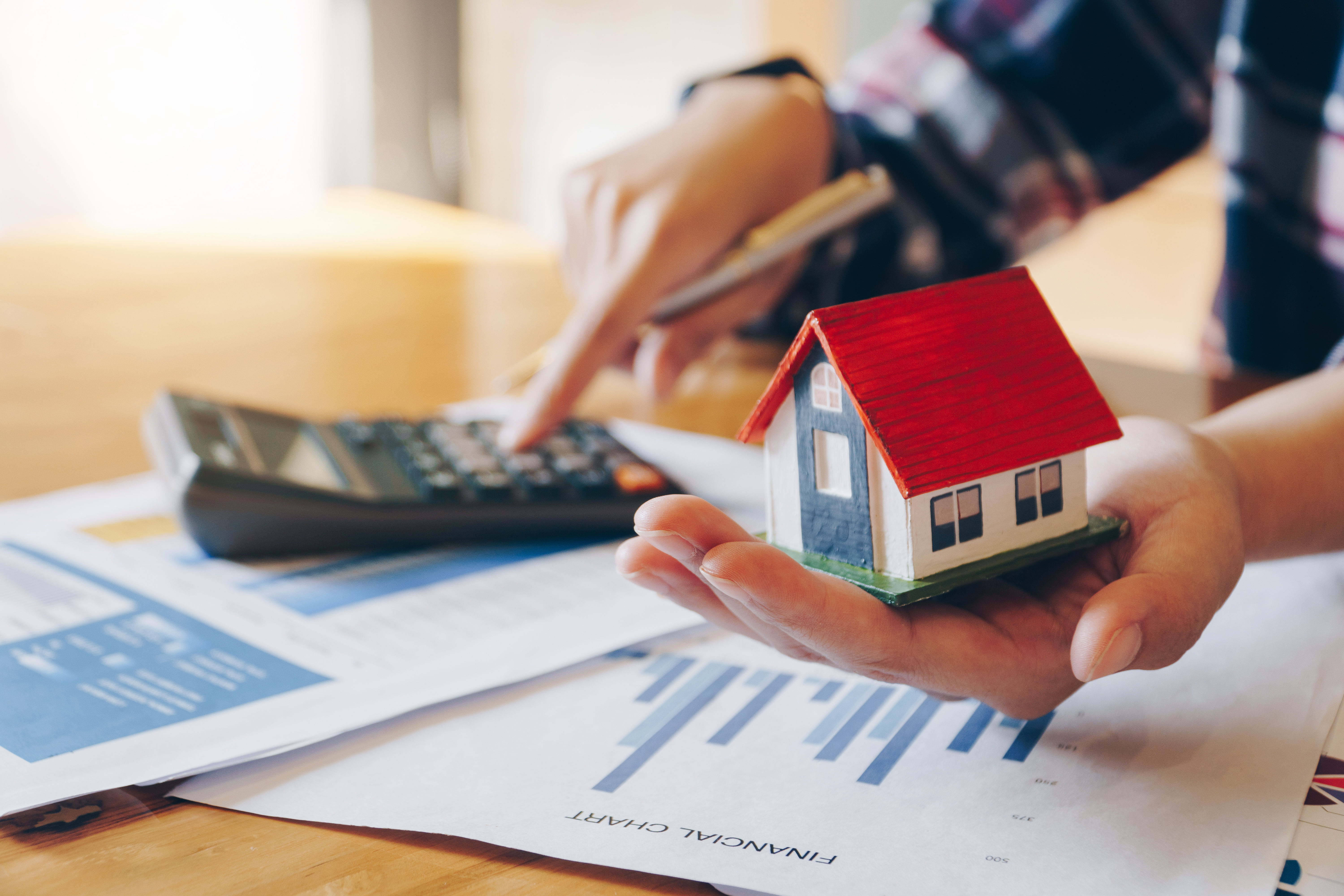 Everyone wants to add value to their investments. 
Value-add real estate investing does just that … often accelerating equity growth by increasing income. 
Each time you work to make a property more appealing to a tenant or a buyer, you make the property a more valuable investment … and you don't have to wait for inflation to do it for you. 
Another bonus of a value-add investing strategy … it reduces some of the price risk of acquiring properties near the top of a market cycle. 
The growing movement to cap how fast investors can raise rents on certain properties means it makes sense to take a look at niches that are less likely to become targets in the rent control fight. 
That's why we are chatting with a veteran value-add investor. Discover how … and where … he is finding opportunities in this market cycle. 
In this episode of The Real Estate Guys™ show, hear from:
Your valuable host,

Robert Helms

His bang-for-your-buck co-host,

Russell Gray 

Author, podcaster, and investor at Wellings Capital,

Paul Moore
---
Listen
---
Subscribe
Broadcasting since 1997 with over 300 episodes on iTunes!
---
Review
When you give us a positive review on iTunes you help us continue to bring you high caliber guests and attract new listeners. It's easy and takes just a minute! (Don't know how? Follow these instructions).
Thanks!
---
Finding a formula for adding value
The more value we create … the more cash flow we can have. And the more our property is worth over time. 
Today we're talking about value creation and specific niches within real estate that can be exceptionally profitable in the current market. 
In real estate, one of the greatest things is that we get to create value. The reason that people will pay rent to live in your unit is because it's of value to them. 
In our real estate vernacular, we talk about forcing equity … creating value in a property by doing something to change it or make it better. 
One of the greatest things about real estate compared to other assets is that many of the things that will increase its value are in YOUR control. 
The key is finding the right formula, if you will … the secret to adding value in the right way for the right returns. 
When a real estate entrepreneur figures out how to go into any asset class or niche and create value by formula … or by routine … they can learn to repeat that process fairly efficiently. 
More often than not, they can produce a predictable result. 
Two niches ripe for value-add
Today we've got a guest who has got a wide variety of background in real estate. 
Paul Moore has done a lot in the past 20 years … and he is here to share a glimpse at his formulas for creating the most value. 
After selling his company at age 33, Paul wasn't sure what to do next. 
That's how he found real estate. Admittedly, Paul says his first experiences were more speculation than true investment … but he learned there was a better way to create value. 
"There is a value formula in commercial real estate. It's income divided by the rate of return … specifically, the net operating income divided by the cap rate … and that means we can force appreciation," Paul says. 
Lower interest rates have also been part of that formula … but now there is international money coming in at a record pace. 
So many factors are driving down the cap rate … and it's making it really, really hard to get a good deal in this day and age. 
"But there's never a bad time to invest in real estate if you're smart about it … if you pick your markets, if you pick your product types carefully," Paul says. 
After chasing multifamily deals for a number of years, Paul and his partners at Wellings Capital began to look at self-storage and mobile home parks. 
There was a factor for those two asset classes that was very different. 
Only 7% of multifamily properties over 50 units are owned by individual investors or operators. About 93% are owned by companies that have wrung the value out of the property. 
But about 76% of self-storage and about 90% of mobile home parks are still owned by mom and pop shops or individual investors … there is a lot of meat left on the bone. 
It's a unique opportunity that won't last forever. 
When you have fractured ownership and operators who are inefficient, you can come in and figure out how to increase efficiency and therefore add value. 
And a lot of those individual owners in these two niches are in their 60s, 70s, and 80s. 
Some of them live at the beach … some live on site … but most don't like to rock the boat with their tenants. 
Many haven't raised the rent in years. Some of them don't know or care to fill vacant lots. They just want an easy life. 
So … there is a big opportunity for a professional operator to acquire these assets, upgrade them to institutional standards, and then sell them off for profit. 
The magic of mobile home parks
Mobile home parks are an asset class we've had our eye on for a long time. But not all mobile home parks are created equal. 
In some cases, the park owner only owns the land and rents out the spaces. Sometimes the owner actually owns some or all of the homes. 
Most of the professional operators that Paul and his partners run into really just want to own the dirt and the infrastructure and lease out the lots to individual owners. 
Unlike apartments, mobile home park tenants tend to be "stickier." 
If someone is renting an apartment, and the rent is raised by 6%, they're likely to look for another apartment. 
But if someone owns their own home and is renting the lot … let's say for $400 a month … a 6% increase is only $24 more dollars a month. 
It costs several thousand dollars to move a mobile home to a new location … so paying $24 more a month is still the better deal. 
"It's really important to us that we don't take advantage of that fact. We don't want to gouge people. We simply want to go in and bring a park up to institutional standards," Paul says. 
The goal is to make the park a beautiful place to live, make it a community, and then potentially be in a position to sell it to an institution. 
Another great aspect of mobile home parks is that they have a longer duration of tenancy than virtually any other asset class. 
Most mobile homes that get abandoned are due to someone passing away and the family not wanting to move the home elsewhere. 
Even this situation is an opportunity. An owner could rehab the home for a few thousand dollars … and then sell it to a new tenant. 
Learn more about value-add opportunities in these niches … and how to get started with help from Paul and his partners … by listening in to our full episode!
More From The Real Estate Guys™…
The Real Estate Guys™ radio show and podcast provides real estate investing news, education, training, and resources to help real estate investors succeed.
---
Love the show?  Tell the world!  When you promote the show, you help us attract more great guests for 

your

 listening pleasure!