High housing prices continue to be a concern in many major markets.
While there are varying opinions on how to solve the problem, history says … and recent headlines concur … that adding fuel to the fire will be the likely "solution."
Here's how it works and why it's likely to create a lot of equity right up until it doesn't …
First, it's important to remember prices are "discovered" when willing buyers and sellers meet in the marketplace and cut a deal.
Buyers want the lowest price and sellers want the highest. They meet somewhere in the middle based on the supply and demand dynamic.
When there are lots of buyers for every deal and a seller has the ability to wait for the best price, buyers compete with each other and bid the price up.
When there are lots of sellers relative to buyers, sellers compete with each other by dropping the price or offering more favorable terms and concessions.
Duh. That's real estate deal making 101.
Of course, the real world is a little more complex … especially when you have powerful wizards working to manipulate the market for whatever reasons.
To our way of thinking, "capacity to pay" needs to be broken out of "demand" when looking at the supply and demand dynamic.
After all, if you're crawling through the desert dying of thirst and you come across a vending machine with bottled water for sale at $100 per bottle, you're probably willing to pay.
But if you don't have any money in your pocket, limited supply and high demand alone don't matter. You have no capacity to pay.
When it comes to housing, capacity to pay is a combination of income, interest rates, and mortgage availability.
To empower purchasers with more capacity to pay, you need higher real incomes, lower interest rates, money to lend, and looser lending guidelines.
Of course, these do NOTHING to help make housing less expensive.
In fact, they actually make housing more expensive because they simply increase the buyers' ability to pay MORE.
Yet, this is where the wizards focus their attention. And to no surprise, they have an excellent track record of creating real estate equity (inflating real estate bubbles).
And that's exactly why real estate is such a fabulous hedge against inflation.
While renters watch prices run away from them, owners ride the equity wave up … and up … and up.
And when paired with debt, real estate becomes a super-charged wealth builder … growing equity much faster than inflation, while still hedging against deflation.
After all, if you put $20,000 down on a $100,000 property and the price falls to $80,000 and NEVER recovers … eventually the tenants pay the property off.
Now your $20,000 investment has grown to $80,000 … even though the property deflated 20 percent.
But it's hard to imagine any serious sustained deflation will hit real estate absent a catastrophic sustained economic collapse.
Of course, it's probably smart to have some cash, gold, and debt free real estate as a hedge against catastrophe … but probably not the lion's share of your portfolio.
That's because the history and headlines favor higher prices over the long haul.
This brings up a very important point for every serious student of real estate investing …
The ONLY real way to truly lower housing prices in the face of growing population is to increase supply.
But there's NO motivation for the wizards to reduce housing prices.
They'll SAY they want to, but they can't deliver.
Think about it …
No politician wants to face home-owning voters who are watching their home values fall.
No banker wants to have a portfolio of loans secured by homes whose values are falling.
And in spite of their sometimes-public spats, politicians and bankers have a long track history of working together to enrich and empower themselves.
So does it make sense that politicians and bankers are really going to do anything meaningful to cause housing prices to fall?
We don't think so. All the motivation is to cause housing prices to rise.
And as we saw in 2008, on those rare occasions where housing prices fall, bankers and politicians rally to revive them as quickly as possible.
Your mission is to structure your holdings to maintain control if prices take a temporary dip. And of course, positive cash flow is the key.
Meanwhile, the Wizards are hard at work to make expensive housing more affordable …
This means fostering an environment to increase jobs and real wages, lower interest rates, loosen lending guidelines, and get more money flowing into funding mortgages.
Are these acts of frantic Wizards desperate to keep the equity rally going into an election year? Maybe.
But until and if a total financial crisis happens again (which you should be diligently prepared for) …
… we think the bubbliest markets will see softness, even as nearby affordable markets increase as priced out home-buyers migrate.
Nonetheless, keep in mind that real estate is not an asset class … even a singular niche like housing. Every market, property, and deal is unique.
So it's possible to find deals in hot markets, and it's possible to overpay in a depressed market. Think big, but work small.
And while the financial media complains about over-priced housing and rings the bubble bell, consider that if housing remains unaffordable to buyers, it only creates more demand for rentals.
The properties you lose the most on are the good deals you pass on because you're focused on price and not cash flow.
Is the housing boom … like the stock market boom … late in the cycle? Probably. But that doesn't mean there's not a lot of opportunity out there right now.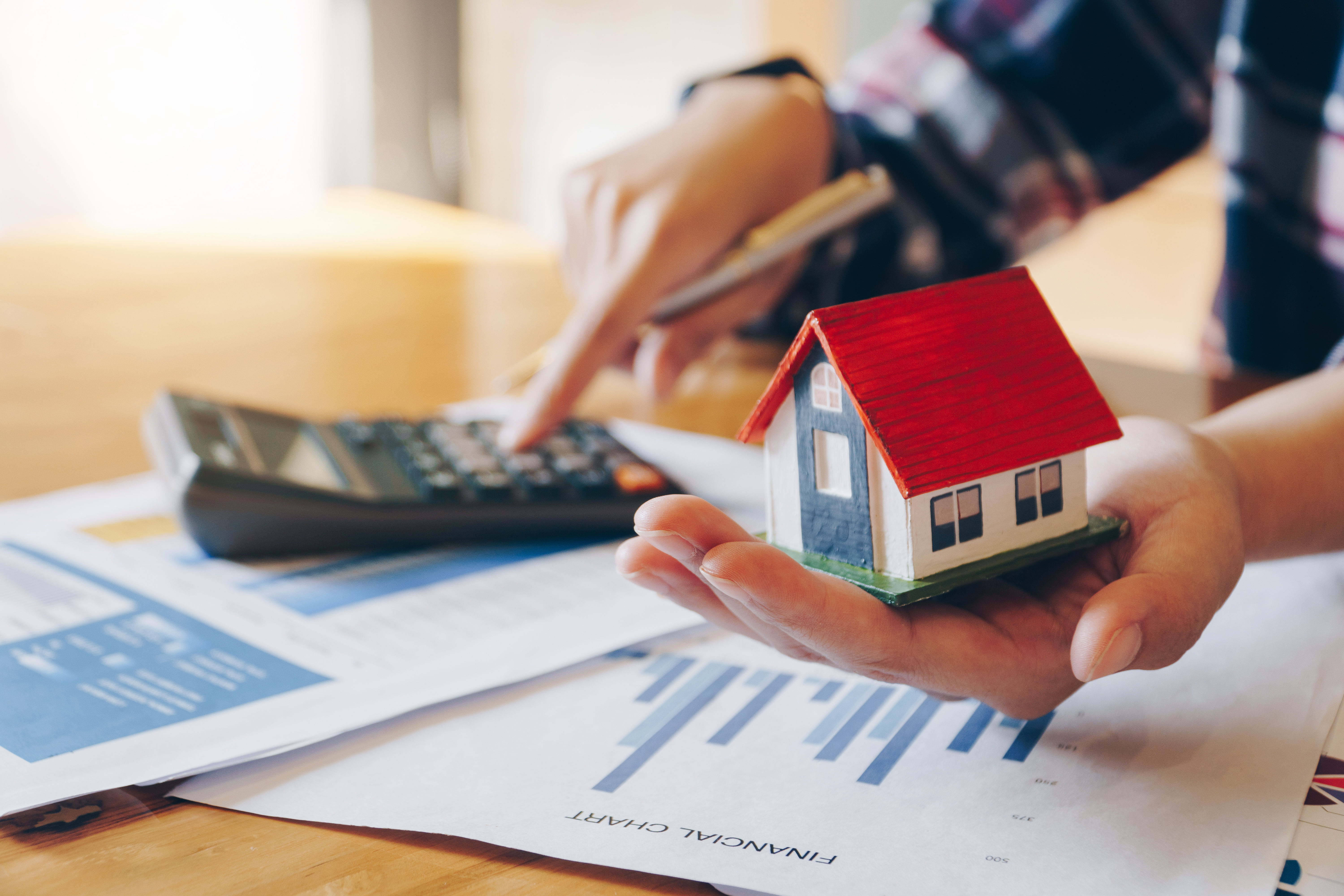 Everyone wants to add value to their investments. 
Value-add real estate investing does just that … often accelerating equity growth by increasing income. 
Each time you work to make a property more appealing to a tenant or a buyer, you make the property a more valuable investment … and you don't have to wait for inflation to do it for you. 
Another bonus of a value-add investing strategy … it reduces some of the price risk of acquiring properties near the top of a market cycle. 
The growing movement to cap how fast investors can raise rents on certain properties means it makes sense to take a look at niches that are less likely to become targets in the rent control fight. 
That's why we are chatting with a veteran value-add investor. Discover how … and where … he is finding opportunities in this market cycle. 
In this episode of The Real Estate Guys™ show, hear from:
Your valuable host,

Robert Helms

His bang-for-your-buck co-host,

Russell Gray 

Author, podcaster, and investor at Wellings Capital,

Paul Moore
---
Listen
---
Subscribe
Broadcasting since 1997 with over 300 episodes on iTunes!
---
Review
When you give us a positive review on iTunes you help us continue to bring you high caliber guests and attract new listeners. It's easy and takes just a minute! (Don't know how? Follow these instructions).
Thanks!
---
Finding a formula for adding value
The more value we create … the more cash flow we can have. And the more our property is worth over time. 
Today we're talking about value creation and specific niches within real estate that can be exceptionally profitable in the current market. 
In real estate, one of the greatest things is that we get to create value. The reason that people will pay rent to live in your unit is because it's of value to them. 
In our real estate vernacular, we talk about forcing equity … creating value in a property by doing something to change it or make it better. 
One of the greatest things about real estate compared to other assets is that many of the things that will increase its value are in YOUR control. 
The key is finding the right formula, if you will … the secret to adding value in the right way for the right returns. 
When a real estate entrepreneur figures out how to go into any asset class or niche and create value by formula … or by routine … they can learn to repeat that process fairly efficiently. 
More often than not, they can produce a predictable result. 
Two niches ripe for value-add
Today we've got a guest who has got a wide variety of background in real estate. 
Paul Moore has done a lot in the past 20 years … and he is here to share a glimpse at his formulas for creating the most value. 
After selling his company at age 33, Paul wasn't sure what to do next. 
That's how he found real estate. Admittedly, Paul says his first experiences were more speculation than true investment … but he learned there was a better way to create value. 
"There is a value formula in commercial real estate. It's income divided by the rate of return … specifically, the net operating income divided by the cap rate … and that means we can force appreciation," Paul says. 
Lower interest rates have also been part of that formula … but now there is international money coming in at a record pace. 
So many factors are driving down the cap rate … and it's making it really, really hard to get a good deal in this day and age. 
"But there's never a bad time to invest in real estate if you're smart about it … if you pick your markets, if you pick your product types carefully," Paul says. 
After chasing multifamily deals for a number of years, Paul and his partners at Wellings Capital began to look at self-storage and mobile home parks. 
There was a factor for those two asset classes that was very different. 
Only 7% of multifamily properties over 50 units are owned by individual investors or operators. About 93% are owned by companies that have wrung the value out of the property. 
But about 76% of self-storage and about 90% of mobile home parks are still owned by mom and pop shops or individual investors … there is a lot of meat left on the bone. 
It's a unique opportunity that won't last forever. 
When you have fractured ownership and operators who are inefficient, you can come in and figure out how to increase efficiency and therefore add value. 
And a lot of those individual owners in these two niches are in their 60s, 70s, and 80s. 
Some of them live at the beach … some live on site … but most don't like to rock the boat with their tenants. 
Many haven't raised the rent in years. Some of them don't know or care to fill vacant lots. They just want an easy life. 
So … there is a big opportunity for a professional operator to acquire these assets, upgrade them to institutional standards, and then sell them off for profit. 
The magic of mobile home parks
Mobile home parks are an asset class we've had our eye on for a long time. But not all mobile home parks are created equal. 
In some cases, the park owner only owns the land and rents out the spaces. Sometimes the owner actually owns some or all of the homes. 
Most of the professional operators that Paul and his partners run into really just want to own the dirt and the infrastructure and lease out the lots to individual owners. 
Unlike apartments, mobile home park tenants tend to be "stickier." 
If someone is renting an apartment, and the rent is raised by 6%, they're likely to look for another apartment. 
But if someone owns their own home and is renting the lot … let's say for $400 a month … a 6% increase is only $24 more dollars a month. 
It costs several thousand dollars to move a mobile home to a new location … so paying $24 more a month is still the better deal. 
"It's really important to us that we don't take advantage of that fact. We don't want to gouge people. We simply want to go in and bring a park up to institutional standards," Paul says. 
The goal is to make the park a beautiful place to live, make it a community, and then potentially be in a position to sell it to an institution. 
Another great aspect of mobile home parks is that they have a longer duration of tenancy than virtually any other asset class. 
Most mobile homes that get abandoned are due to someone passing away and the family not wanting to move the home elsewhere. 
Even this situation is an opportunity. An owner could rehab the home for a few thousand dollars … and then sell it to a new tenant. 
Learn more about value-add opportunities in these niches … and how to get started with help from Paul and his partners … by listening in to our full episode!
More From The Real Estate Guys™…
The Real Estate Guys™ radio show and podcast provides real estate investing news, education, training, and resources to help real estate investors succeed.
---
Love the show?  Tell the world!  When you promote the show, you help us attract more great guests for 

your

 listening pleasure!
Value-add real estate investing accelerates equity growth … often by increasing income.
By making a property more appealing to a tenant or buyer, you make the property more valuable … without needing to wait for inflation.
Value-add investing reduces some of the price risk when acquiring properties near the top of a market cycle.
But with a growing movement to cap how fast you can raise rents on certain properties, it can make sense to look at niches less likely to land in the rent control crosshairs.
So listen in as we visit with a veteran value-add investor to discover where and how he's finding opportunity in the midst of a mature market cycle.
---
More From The Real Estate Guys™…
The Real Estate Guys™ radio show and podcast provides real estate investing news, education, training, and resources to help real estate investors succeed.
---
Love the show?  Tell the world!  When you promote the show, you help us attract more great guests for 

your

 listening pleasure!
In this week's perusal of the news, this headline caught our attention …
Bank of America declares the "end of the 60/40" standard portfolio 
Market Watch 10/15/19
We know it SEEMS like a pretty benign article … irrelevant to real estate investors. But au contraire mon frère …
There's actually quite a bit of useful intelligence packed into BofA's thesis.
Here's what they have to say …
"Investors have long been told that the ideal portfolio should carry 60% of its holdings in equities and 40% in bonds, a mix that provides greater exposure to historically superior stock returns, while also granting the diversification benefits and lower risk of fixed-income investments."
This, as they say, is "conventional wisdom" for paper portfolio strategy. It's basically a straddle between principal risk (stocks) and safety of principal with income (bonds).
Except in today's topsy-turvy financial markets, BoA admits this no longer makes any sense …
" 'The relationship between asset classes has changed so much that many investors now buy equities not for future growth but for current income, and buy bonds to participate in price rallies,' [says Bank of America] …"
Stocks for income and bonds for price speculation? That's a substantial role-reversal.
Before we dive into the real estate ramifications, let's dig a little deeper into the essence of their position …
It's easy to understand the first part … an ideal portfolio hedges both inflation and deflation while positioning for equity growth, yield, and protection of principal.
Of course, real estate can do all that MUCH better than stocks and bonds. But we'll come back to that in a moment.
The bigger revelation in this article is BoA's admission that paper assets aren't working properly right now.
This is something most Mom and Pop investors (and their financial advisors) aren't fully aware of. If they were, this BoA research note wouldn't be newsworthy. But it is and that's telling in and of itself.
Here are the problems in a nutshell …
Bonds are producing next to no yield. They're next to useless for the production of income, as any pension fund manager can tell you.
Bonds are in a bubble … significantly over-priced. That's why bonds produce no income …
(A bond's price is inverse to its yield, so low yield equals high price … and ridiculously low yield equals ridiculously high price.)
When any asset price exceeds fundamental valuation, there's a possibility … in fact, a high probability … the bubble will deflate, and the price will fall.
This means as a vehicle for adding income and preservation of capital to a balanced portfolio, bonds are failing on both counts.
Bonds have now devolved into nothing more than gambling chips for speculators in the Wall Street casinos …
… and tools for economic intervention vis-à-vis interest rate manipulations by central banks.
In fact, it could be argued that central banks aren't even focused on the economy. After all, why lower rates when the economy is "booming"?
More likely, the financial system is far more fragile than anyone cares to admit … and central banks are trying to prevent collapse.
Remember, bond values are inverse to yields. If rates rise, bond prices fall.
With TRILLIONS of dollars of bonds leveraged throughout the system, falling bond prices could trigger a chain reaction of margin calls.
Think 2008 on steroids.
Once you understand all this, the logical conclusion is …
" 'there are good reasons to reconsider the role of bonds in your portfolio,' and to allocate a greater share toward equities.
Ya think?
By now you may be thinking, "So what? I'm a real estate investor. I don't own bonds."
Smart. But most real estate investors make liberal use of credit markets. When bonds implode, they often take credit markets with them.
Real estate is a lot more challenging when credit markets are broken. And it's downright deadly if you're not structured IN ADVANCE to weather frozen credit markets.
But why does BoA sound the alarm now? Because …
" '…this is happening at a time when positioning in many fixed-income sectors is incredibly crowded, making bonds more vulnerable to sharp, sudden selloffs when active managers re-balance,' "
In other words, as portfolio managers wake up to the risks of bonds and scramble to get out before the crowd … they become the crowd … and WHAM, the bottom falls out.
The credit market collapse of 2008 converted us into avid bond market watchers. But there's also some opportunity here.
The core message of the BofA research note is …
" [BoA] advise[s] investors to add more exposure to equities, particularly stocks with high dividend yields in under-performing sectors … which can be bought at inexpensive valuations."
To translate this into real estate investor …
Stocks or "equities" represent ownership in operating businesses.
In real estate, operating businesses are things like an apartment building, a self-storage complex, a mobile-home park … or on a small scale, a rental home.
"Dividend yields" are operating profits distributed to shareholders … just like real estate rental income distributions to property owners.
"Under-performing sectors" could be likened to regional real estate markets or product types and price points which aren't over-bid.
Of course, BoA doesn't speak real estate investor, so they're talking paper assets.
But the economic conditions they see and the actions they recommend in response not only make sense, they make the case for real estate investing.
After all, real estate provides a hedge against inflation. Over time, as the currency loses value, real estate's value denominated in currency tends to rise.
And FAR better than bonds, whose yield is fixed, rents also tend to rise over time in response to inflation.
Of course, if deflation occurs, the value of the income stream becomes more valuable. And as prices fall, tenants purchasing power increases.
And even if a property falls in value 40% and never comes back (unlikely) …
… if you only put 30% down and the tenants eventually retire the 70% loan, you're still "up" … apart from the tax breaks and cash flow along the way.
Best of all, real estate investors can use lots of relatively inexpensive long-term debt without fear of a margin call.
Of course, mortgages are only available when credit markets are healthy, so now's arguably a good time to stock up on cheap long term debt.
However, just because real estate is awesome, it doesn't mean real estate is without risk. Pay close attention to cash flow.
Still, compared to nearly every other investment vehicle, real estate arguably offers a lot less risk and more resilience against a variety of economic changes.
And unlike stocks and bonds which are essentially commodities traded in global exchanges where it's hard to find a "hidden deal" … real estate trades in extremely inefficient local markets.
And because every property, neighborhood and ownership is unique, it's much easier to buy a property at an "inexpensive valuation".
So whether you're only investing in your own account, or profiting from sharing your expertise with other investors, it's encouraging to realize …
… real estate is a powerful solution to the challenge of building a resilient portfolio in changing times.
Building your passive income and equity through real estate is a process of growth, plateaus, and breakthroughs.
In this edifying episode, we discuss getting started, getting stuck, and what it takes to get to the next level … whatever that is for you.
So tune in and find out what it takes to take your real estate investing to the next level.
---
More From The Real Estate Guys™…
The Real Estate Guys™ radio show and podcast provides real estate investing news, education, training, and resources to help real estate investors succeed.
---
Love the show?  Tell the world!  When you promote the show, you help us attract more great guests for 

your

 listening pleasure!
Real estate investing is largely the business of using debt to acquire streams of income and build oceans of equity.
In the hands of a professional real estate investor, mortgages are like a super-charged power tool … making the job of wealth building easier, faster, and more profitable.
Of course, powerful tools in the hands of amateurs can do a lot of damage … hacking off chunks of equity or creating wounds which hemorrhage cash flow.
But in all cases, for any investor who has, or is building, a lot debt in their portfolio … it's wise to pay close attention to the condition of credit markets.
Sometimes new tools create opportunity. Sometimes there are hints that something might be breaking down.
In a little more esoteric corner of our news feed, we noticed a potentially concerning headline …
MBS Day Ahead: Another Chance to Watch MBS Suffer
Mortgage News Daily, 8/27/19
For the uninitiated, MBS isn't referring to the controversial crown prince from Saudi Arabia. They're talking about Mortgage Backed Securities.
Mortgage-backed securities are the vehicle Wall Street uses to funnel investment dollars into Main Street real estate.
As you may recall, it was Wall Street stuffing toxic sub-prime mortgages into the MBS they sold to institutional investors that triggered the 2008 financial crisis.
So it's well known that MBS suffering can lead to serious Main Street suffering, especially for aggressive users of mortgages … like real estate investors.
The notable takeaway from the article is this chart which shows mortgage rates have decoupled from 10-year Treasury yields …
Source: Mortgage News Daily
According to The Real Estate Guys™ secret decoder ring, this means mortgage rates aren't falling as far as fast as those of the 10-year U.S. Treasury bond.
This is notable, because it's generally accepted among mortgage pros that the two are inextricably linked … because it's always been that way.
But not now. Weird.
Of course, it begs the question … WHY?
According to the article, bond "traders are citing increased supply … with an absence of buyers …"
Now you can see from the chart, this has only been going on for a couple of weeks … so perhaps it's just a little anomaly and nothing to freak out about.
But just like some war vets have panic attacks when a backfiring engine pops like live ammo, we get a little spooked when the bid on MBS dries up.
After all, it was MBS going no bid was the nuclear bomb which ignited the 2008 credit market collapse.
No one is saying another Great Financial Crisis is imminent … although for the aware and prepared, it could be a HUGE opportunity …
… but softness in MBS demand is a dot on the curve worth noting.
Looking at some other dots …
US home price growth slows for 15th straight month
Yahoo Finance, 8/27/19
"The market for existing-home sales remained soft in June despite some boost from lower mortgage rates as consumers remain wary of high home prices …"
Remember, home prices reflect the value of the collateral for mortgages being packaged up and put into mortgage-backed securities.
When property prices are rising, lenders (the buyers of MBS) see their security go up in the form of greater "protective equity" which insulates them from loss in the case of default.
Also, equity gained from rising property values creates greater incentives for the borrower to make the payments.
Sometimes, in a rising price environment, as lenders compete to make loans, they're willing to take on more risk at inception …
… because they believe rising property values will increase their security over time.
So whereas a lender might really want 20-25% protective equity (75-80% loan-to-value) … they might be willing to originate a loan at only 10-15% to get the loan.
Then, as prices rise and equity builds, the lender quickly ends up with the protective equity they're looking for.
But when prices slow or reverse, you'd expect the opposite …
FHA sets limits on cash-out refinancing
The Washington Post, 8/27/19
"Beginning Sept. 1, FHA borrowers will now be limited to cash-out refinancing a maximum of 80 percent of their home value."
We've also heard rumors that Fannie Mae will be limiting access to cash-out loans on multi-family properties.  Stay tuned on that one.
Is this a meltdown? Hardly. But it's a subtle shift in the wind which bears watching.
Meanwhile, rates are GREAT. Loans are still largely readily available.
And if you've got lots of equity and cash flow, now could be a great time to liquefy equity using long term debt while paying careful attention to cash flow.
If there's a chance prime properties in solid markets will be going on sale in the not-too-distant future, you'll want to be prepared to go shopping.
Meanwhile, there are still affordable rental markets offering reliable cash flows TODAY.
Repositioning equity from high-priced markets to affordable cash flow markets or product niches can be a great way to make your balance sheet work harder … without having to wait for a recession (or worse) to provide bargains.
After all, sometimes markets don't crash suddenly or at all. They simply recede slowly for a season before ratcheting back up.  So sitting on the sidelines waiting for "the big one" could take your entire career. Base hits win games, too. Never swinging means you'll never get on base.
Meanwhile, it's probably a good idea to pay close attention to credit markets on the macro level and cash flow on the micro level.
Until next time … good investing!
More From The Real Estate Guys™…
The Real Estate Guys™ radio show and podcast provides real estate investing news, education, training, and resources to help real estate investors succeed.
---
Love the show?  Tell the world!  When you promote the show, you help us attract more great guests for 

your

 listening pleasure!
Financial Strategies to Reposition Equity for Maximum Profit & Security
Don't leave money sitting around … put it to work and make some money!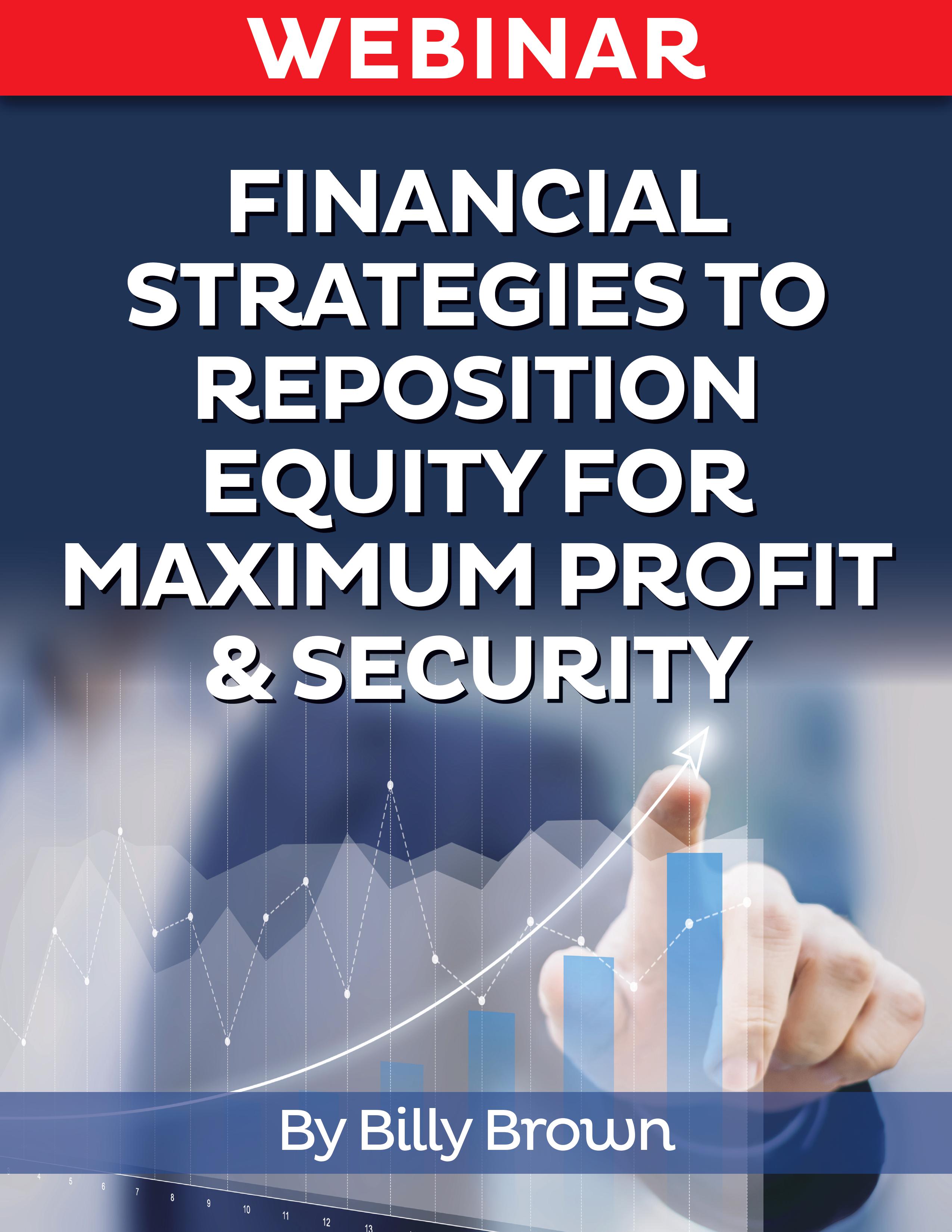 Is your equity lazy?  Is it idly sitting on your balance sheet doing nothing to generate cash flow … It needs to go to work for you!
No one understands this better than Billy Brown. 
Billy is an investor and lending solutions guru who specializes in Bridge and Permanent lending solutions for real estate portfolios. 
They problem solve so their clients get the highest leverage and ROI possible on every deal … and the first step is optimizing your current portfolio.  Not only will you discover higher ROI's … 
But you'll protect your equity from bursting bubbles! 
Sure, you could sell everything and sit on cash … But what's the return on that? Not good.
Or you could reposition your equity for wealth preservation, privacy, and increased cash flow!
In this exclusive webinar, Billy joins with our very own Russell Gray to show investors like YOU how to do just that. 
Watch this webinar to learn:
✓ The pros and cons of non-recourse lending
✓ Strategies for using equity in existing properties as the down payment for a new acquisition
✓ How to protect your equity from bursting bubble
✓ And more!
Keep your money safe AND put it to work for you! 
Get started by filling out the form below to access Financial Strategies to Reposition Equity for Maximum Profit & Security.
The ghosts of the Great Financial Crisis of 2008 still linger (as they should) in the minds and hearts of seasoned real estate investors …
… even though it's been a an equity party for the last 10 years.
Of course, no one wants to hear it might be ending. Then again, every new beginning comes from another beginning's end.
And as we recently noted, a bend in the road isn't the end of the road … unless you fail to make the turn.
Right now, it seems like the global financial system is flashing caution lights all over the place.
Consider these recent headlines …
U.S. Treasury bond curve inverts for first time since 2007 in recession warning – Reuters, 8/14/19
Ex-Fed boss Greenspan says 'there is no barrier' to Treasury yields falling below zero – MarketWatch, 8/14/19
China Prepares Its "Nuclear Option" In Trade War – OilPrice.com, 8/13/19
Some real estate investors see these headlines … and yawn. Probably a mistake.
Experienced real estate investors and their mortgage professionals know mortgage rates pivot off the 10-year Treasury yield.
And because mortgages are the most powerful tool in a real estate investor's toolbox and interest one of the biggest expenses, interest rates matter.
Regular listeners know we like fixed rates now because the risk of rates rising is greater than the benefit of them falling further.
It doesn't mean they will. There's a LOT of effort to keep them down.
In fact, just a year ago, 10-year Treasury yields were nearly 3.5 percent and today it's half that. But at just over 1.5 percent, how much lower can they go?
You'd be surprised.
After all, the venerable Alan Greenspan himself is publicly raising the possibility Treasury yields could fall below zero.
How is that even possible?
Who makes a loan (buy a bond) not just for free (no interest income), but knowing they'll get paid back LESS than the principal amount?
You might think no one in their right mind would do that, yet …
Negative-Yielding Debt Hits Record $14 Trillion as Fed Cuts
Bloomberg, August 1, 2019
And in Denmark, home-buyers can get a 10-year mortgages at NEGATIVE .5 percent interest …
More good news for homeowners: Mortgages below 0% at fixed interest rates
(Unless you're fluent in Danish, you'll need to run this one through Google translate)
Home-buyers are being PAID to borrow.
So you can add negative interest rates to the list of items under "this time it's different" … because this has never happened before.
What does it mean?
We're still working on figuring that out. but we think it's a clear sign something is broken … or least seriously different.
One of our favorite Brainiac economic commentators and an unconventional thinker is Keith Weiner at Monetary-Metals.
In a recent essay, Keith argues that based on the Net-Present-Value calculation, when interest rates hit zero, the value of assets become infinite.
We're not sure we agree, because the limiting factor is the ability to debt service … even if all you're doing is repaying principal.
But we do agree the result of cheap money is equity growth.
And this creates a HUGE and unique opportunity for income property investors.
That's because when you get a mortgage to buy an income property, you're also purchasing the income to pay down the loan.
Of course, this doesn't mean it's a risk-free ride.
If you lose your self-control and pay more for the property than the property's income can service, you've transitioned from investor to speculator.
Now you're banking on the equity growth in the property to compensate you for the negative cash flow … a subsidy that must come from someplace else.
This structure is most likely to occur with 1-4 unit residential properties because those lenders will let you supplement the property's income with your own.
A word to the wise …
Unless you have a very specific, high probability plan to raise rents post-purchase …
… be VERY careful about buying a negative cash-flow property in an uber-low interest rate environment.
It's doubtful lower rates will come along to reduce your interest expense and boost cash flow.
Of course, most commercial lenders won't make a negative cash-flow loan, so if you're playing at the pro level, you're less likely to step on that landmine.
But the aforementioned headlines have some even MORE CONCERNING things to consider …
First, yield-curve inversion has preceded the last five recessions.
Fortunately, those recessions don't usually show up for about year and a half.
So if you pay attention today, there's no reason to be blind-sided in two years. Hopefully, you've got time to prepare. But the clock is ticking.
Recessions mean softer employment and less Main Street prosperity.
Remember, when things are tight, people and businesses tend to move where the cost of living and tax burdens are lower.
Keep this in mind when picking markets, property types, and price points.
It's always good to have some people above you on the food chain, who will move down and bolster demand in your niche during tough times.
Of course, that's just your run-of-the-mill market-cycle awareness. Nonetheless, it's always good to remember the basics.
But what if the system breaks down? What if the "this time it's different" items tell a different story?
We've been watching this for quite a while.
We first spoke about it at the New Orleans Investment Conference six years ago.
We got into more detail on it at our Future of Money and Wealth conference. Of course, we've been writing about it regularly.
Now we're talking about it even more because mainstream financial media is finally taking notice. Maybe we're not crazy.
So even though we just wrote about it last week, when you hear about "nuclear options" in a trade war between the two biggest economies, would you rather hear the warnings multiple times … or risk missing it altogether?
And what if the Fed is really lowering interest rates to preemptively buffer the impact of China pushing the nuclear button? Will it be enough?
There's a lot of hype about "the best economy ever" … and perhaps statistically it's true.
But if interest rates spike suddenly, all that "best ever" talk goes away, along with trillions in equity … and it's a whole new ball game.
Our pal Peter Schiff thinks the Fed will create trillions of dollars in a desperate attempt to reflate asset prices and keep rates down.
Gold is suggesting foreign central banks are preparing for trouble.
Those aware and prepared will make fortunes. Those unaware and unprepared will likely take a hit … or worse.
It's not the circumstances that are good or bad. It's how well you're prepared and how quickly you respond when things start moving quickly.
The warning lights are flashing. Better to be prepared and not have a problem, than to have a problem and not be prepared.
Now is the time to expand your education, understanding, and network … and fortify your portfolio, just in case.
Until next time … good investing!
More From The Real Estate Guys™…
The Real Estate Guys™ radio show and podcast provides real estate investing news, education, training, and resources to help real estate investors succeed.
---
Love the show?  Tell the world!  When you promote the show, you help us attract more great guests for 

your

 listening pleasure!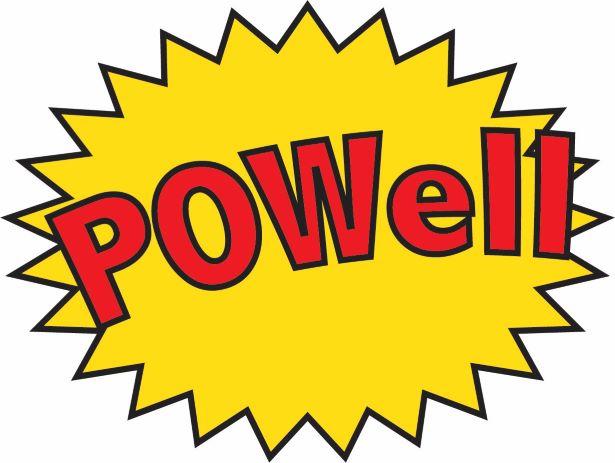 In our last edition, we discussed what gold might be revealing that the Fed isn't … while waiting to see what Fed Chair Jerome Powell would say to Congress.
But now the great and powerful Powell has spoken … and there are a couple of notable nuggets worthy of an inquisitive real estate investor's attention.
According to this report by CNBC, the Wizard of the Emerald Printing Press told Congress …
"… the relationship between … unemployment and inflation … has gone away."
If you're not a faithful Fed watcher (and therefore have a life), you might not know about the Phillips curve. It's been a guiding principle for the Fed interest rate policy for a long time.
It goes without saying (but we're saying it anyway) that interest rates are important to real estate investors.
After all, debt is arguably the most powerful tool in the real estate investor's toolbox. And interest rates profoundly affect both cash flows and pricing.
Many investors rely on their mortgage pro for interest rate guidance. Most mortgage pros watch the 10-year Treasury. But Treasury prices are strongly impacted by Fed jawboning and open market activities.
By watching further up the food chain you can get more advance notice of the direction of rates … and better position yourself to capture opportunity and avoid problems.
Through their comments, Fed spokespeople … chief among them Chairman Powell … send signals to those in the market who care to pay attention.
Of course, sometimes a little interpretation is needed. In this case, it seems to us Powell is being pretty clear.
The Phillips curve … which presumes that full employment leads to higher wages which leads to high inflation (prompting rate hikes to preempt it) … "has gone away".
In other words, don't assume high employment will trigger the Fed to raise rates.
But just in case the message wasn't clear enough, Powell also added …
"… we are learning that the neutral interest rate is lower than we had thought …"
In other words, there's a NEW normal in town … and the Fed is abandoning (just like Peter Schiff has been telling us they would) rate hikes and tightening.
But unlike Peter Schiff, the Fed is just now figuring this out.
So the great and powerful Wizard pulled not one, but TWO doves out of his hat.
(For the un-initiated, when the Fed is "hawkish", it means tightening the currency supply by raising rates … while "dovish" is easing … like quantitative easing … and lowering rates)
It seems the Fed looked over the economic landscape … (and over their shoulder at the real estate guy in the White House) …
… and concluded the punch bowl fueling the longest recovery in history needs to be spiked again.
You might agree or disagree.
But it doesn't matter what YOU think the Fed SHOULD do. We're pretty sure they're not asking you. They're sure not asking us.
They think what they think. They do what they do. And THEY are the ones behind the curtain with their hands on the levers.
Our mission as a real estate investors (accumulators of mass quantities of debt used to control assets and cash flows), is to watch and react appropriately.
So here's some food for thought …
Fed "dovishness" usually translates into higher asset prices … primarily stocks and real estate. Equity happens!
It's EASY to get enamored of equity growth based on momentum (price changes) and not fundamentals (income). Be careful.
Sometimes the Fed loses control or misses a major problem until it rolls over the market.
If your portfolio is anchored with strong fundamentals, you're more resilient.
Equity is wonderful, but fickle and unproductive.
If your balance sheet is telling you you're rich, but your cash flow statement doesn't agree, you're not really rich.
Read that again.
The key to resilient real wealth is durable passive income. And rental real estate of all kinds is a time-proven vehicle for building durable passive income.
But wait! There's more …
It's no secret President Trump wants to weaken the dollar … and has been pressuring the Fed to make it happen.
Based on the Fed's recent shift of direction, it seems it's not just interest rates headed down … but the dollar too. The currency war could be about to escalate.
And remember … the dollar has a 100+ year history of losing purchasing power.
So if you're betting on the direction of the dollar long term … we think DOWN is the safer bet. And right now it seems that what the Wizards are planning.
This is where real estate REALLY shines.
That's because an investor can use real estate to acquire enormous sums of dollars TODAY (via a mortgage) which effectively shorts the dollar.
Those dollars are used to buy tangible, tax-advantaged, income-producing, real assets which not only pays back the loans from their own income …
… but unlike debt, grows nominally (in dollars) in both income and price as the purchasing power of the dollar falls (inflation).
That's why we say, "Equity Happens!"
And when it does, it's a good idea to consider converting equity into cash using low-cost long-term debt, and then investing the proceeds in acquiring additional income streams and assets.
Of course, you can only do that when the stars of equity, lending, and interest rates all align. Right now, it seems they are.
We think last week signaled an important change of direction. And while the financial system is arguably still weak, it's working …
… so it might be a good idea to do some portfolio optimization while the wheels are still on.
Until next time … good investing!
More From The Real Estate Guys™…
The Real Estate Guys™ radio show and podcast provides real estate investing news, education, training, and resources to help real estate investors succeed.
---
Love the show?  Tell the world!  When you promote the show, you help us attract more great guests for 

your

 listening pleasure!
How to Buy Property and Use Leverage, In Belize!
You CAN use leverage to buy properties in beautiful Belize … you just have to think creatively!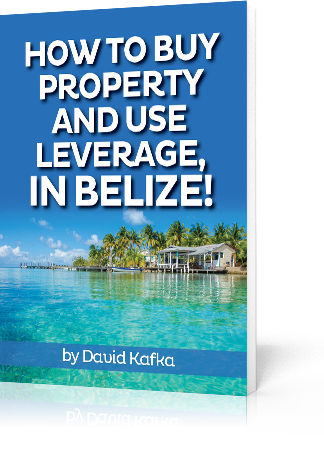 Buying property in Belize sounds like an investor's paradise … but many people struggle to pull the trigger.
Some don't have the cash. Some want to use other people's money. Others are simply afraid to invest in a land they don't understand.
This special report highlights insider tips from David Kafka … Belize investor and Re/Max broker.
Working with investors every day in Belize, David specializes in creative options for using leverage to buy property …
Discover:
✓ Options for buying in Belize when low-cost financing isn't always available
✓ Special considerations … like fees … for each financing route
✓ How to put yourself in position for massive equity growth
✓ And more!
Get creative, use leverage, and buy property in this piece of paradise!

Start by filling out the form below to access How to Buy Property and Use Leverage, In Belize!