Paraguay Ag Invest – Carsten Pfau
Step into the world of AGRICULTURAL INVESTING!
Carsten Pfau and his experienced team will guide you to PASSIVE PROFITS investing in peaceful Paraguay.
Consider generating long-term yearly returns as an owner of your very own Paragayuan plot of land. You'll be seeing GREEN!
Carsten has been personally investing in traditional real estate and agricultural real estate for years and years. He has a business degree from Mannheim University and lived in Paraguay for over twenty years … He knows the language and the culture.
Expand, diversify and GROW your portfolio!
Leverage Carsten's business-minded sensibility, familiarity with the terrain and his powerful, boots-on-the-ground team.
YOU can OWN farmland … without actually having to manage a farm. Professional farming experts do all the work of running things for you … You enjoy the profits.
So what kind of farm are we talking about? Glad you asked!
Partner with Paraguay Ag Invest and before you know it … You're a proud Paraguay landowner and producer of sweet, ORANGES, grass-fed CATTLE and FRESH PRODUCE.
YOU can DIVERSIFY your portfolio into OFF-SHORE agricultural LAND that produces a basic human need … FOOD … in GLOBAL DEMAND!
It's actually quite simple to get in this game. And last time we checked, land and food are not going out of business any time soon.
Intrigued by the possibilities … Contact Carsten and his team to get more information on how YOU can invest in Paraguay farmland
Simply fill out the form below, and the folks at Paraguay Ag Invest will be in touch.
A diverse portfolio offers you a cushion … if one investment suffers, you won't feel the impact across your entire portfolio. One method for portfolio diversification is to step outside home or apartment investing … and into farmland investing.
Investing in a commodity like produce or cattle allows you to lose your focus on an individual market and start focusing on the GLOBAL market for your product.
Like any real estate investment, there is a learning curve to figuring out agriculture … especially when you're growing and exporting produce outside your home country.
But agricultural investments are worth the effort … they offer the best of all worlds, combining agricultural income with land banking and offshore strategy.
In this episode, global investor Carsten Pfau discusses his journey into the world of agricultural investing … and offers ideas on how YOU can get started as a passive investor in this low-risk option.
In this episode of The Real Estate Guys™ show you'll hear from:
Your orange-loving host, 

Robert Helms

His like-a-lemon co-host, 

Russell Gray
Carsten Pfau

, manager of a thriving international real estate business
---
Listen
---
Subscribe
Broadcasting since 1997 with over 300 episodes on iTunes!
---
Review
When you give us a positive review on iTunes you help us continue to bring you high caliber guests and attract new listeners. It's easy and takes just a minute! (Don't know how? Follow these instructions).
Thanks!
---
How Carsten Pfau got planted in Paraguay
Trees don't understand what's happening at the Fed. They just grow. And the fruit, vegetables, and nuts they produce fulfill a fundamental, permanent human need for food.
Bread-and-butter commodities like agriculture will be valuable forever … that's one reason we were so excited to chat with agricultural investor Carsten Pfau.
Carsten's family is established as real estate developers and investors in his native Germany and in South America.
He decided to shift from traditional real estate to agricultural investing for one big reason … "You can sell agricultural products word wide."
That's one reason agriculture is so great. It's less about getting the MARKET right, and more about getting the PRODUCT TYPE right.
For Carsten, the primary product is oranges. He also grows vegetables and grazes cattle.
When he stepped into the Paraguayan market with his brother Michael Pfau, Carsten quickly realized oranges were a great choice. Eighty-five percent of the oranges sold in Paraguay are imported, so there's a huge market for locally grown produce … and potential for favorable margins.
Why Paraguay? One reason is its competitive cost structure. Because it is a developing country, costs are low, but there's tremendous opportunity to innovate and bring in new technology … resulting in excellent profits.
Paraguay is great, but in order to do business there, Carsten says he had to learn the language … and the mentality. Every nation has different cultural mores, and identifying and learning them is essential to business success.
Growing from the ground up
Carsten says growing his business was an "amazing process." When he opened up his orange plantation to investors, he expected 10-15 people to join in.
Instead, he ended up with 500 investors.
Agriculture requires a scale approach … the larger you are, the more efficient you can be, and the higher your profits. That's why Carsten started syndicating.
He also says demand for oranges is growing so quickly that the biggest challenge is growing more. It's the opposite of traditional real estate … instead of recruiting buyers and renters, he can sit back and CHOOSE from all the buyers who are coming to HIM.
We asked Carsten how he figured out the science of agriculture.
Carsten told us every plant he buys for his home dies … so his oranges aren't thriving because of his green thumb!
They are thriving because he has compiled a team of the best experts in the business. His advice for investors is to "never think you know it all." Instead, admit your strengths and weaknesses and join forces with talented people.
Plant your feet in a plot of your own
Agriculture can be daunting because it requires a lot of specific knowledge. One option for investors who want to get involved but don't have the time or interest to get their hands dirty is passive investing.
"People are interested in two things," says Carsten, "owning land and getting a cut of the action."
Carsten combined these two things in his own business by offering investors the opportunity to buy the rights to their own parcel of land … and then sign a farming agreement with his management company, which plants, cares for, and harvests the trees.
This type of investment offers the best of two worlds … a land investment that appreciates over a long period of time, PLUS regular income from the produce.
Investors do have to wait about four years after their initial investment to start seeing proceeds. That's how long it takes orange trees to mature and start bearing fruit.
Parcels start at 1.2 acres. For an initial $35,000 investment, clients get payroll for the Pfau's workers, pest control, watering, and the trees themselves … and they never have to pay anything again.
Profits range from $5,000 to $12,000 per plot per year … and continue for 25 years, the span of the trees' life. That's a pretty good ROI!
Why agriculture?
"I like traditional real estate and still do it," says Carsten. But the approach is very different. Marketing, financing, and selling are all different challenges.
The upside? "Here we can sell nation- and world-wide."
"I like that I can lean back and choose when to stop," says Carsten.
And he's confident in the longevity of demand for his product. The middle class across the world is growing … and they're hungry for high-quality food and water.
Whether you're in Latin America or on the other side of the world, food is a fundamental human need. Succeeding in the food production business lies in getting the right scale.
The right way to do it is to find a pipeline of deal flow that will allow you to leverage your due diligence into MORE deals.
In many international markets, new technology and techniques allow forward-thinking investors to create massive economies of scale … allowing both syndicators and investors to get decent returns.
---
More From The Real Estate Guys™…
The Real Estate Guys™ radio show and podcast provides real estate investing news, education, training, and resources to help real estate investors succeed.
---
Love the show?  Tell the world!  When you promote the show, you help us attract more great guests for 

your

 listening pleasure!
Agricultural Land / Farmland
Money growing on trees. It's fun to imagine … but what if you really could grow money with the power of plants?
In our view, agriculture land and agricultural commodity investments are the hottest alternative real estate investment out there right now … for good reason.
Unlike other markets, agriculture is global. Think about it … besides basic housing, what is another commodity that everyone needs? Food!
Every time you step into a grocery store or a farmer's and make a purchase, you send money to agriculture land investors and farm owners.
And agricultural profits aren't just limited to edible commodities.  Think your hardwood floors … A valuable source of profits for farmers of teak and other prized woods.
So why not get in on the profits yourself?
Demand for agricultural products is consistent … and growing steadily as global populations increase.  The world population is expected to grow from 7.4 billion to 9.7 billion by 2050.  More people = more food = more money in the pockets of food producers.
And with modern technology, agricultural products can be distributed in markets across the world.  World-wide demand provides stability.
The Food and Agriculture Organization (FAO) forecasts that a 60% expansion in food production is needed by 2050. This increase in demand is occurring when 80% of arable land is already in use and current arable land degradation is occurring at a pace 100x greater than the rate of formation and recovery.
In the United States, annual returns on farmland have averaged over 11% for the past 25 years.  But agricultural investment opportunities are not limited to the United States … they are available across the world, providing you a way to extensively diversify your portfolio.
Agricultural investments can act as a buffer to market volatility. In 2008, farmland was one of the few assets that ended the year up despite the sobering market crash. One of the best assets to own during times of crisis, and especially during a period of growing inflation, is farmland.
When investigating agricultural opportunities, consider …
Global markets > local markets. When investing in a real asset like agriculture, global markets are more important than local markets. Investigate global demand for various agricultural products before checking out local specifics.
Aim for sustainability. Agriculture is often considered a steady investment … but only when crops can be sustained for generations without harming the land they grow on. You want investments that will be consistent for the long term.
Consider the land. Based on your chosen crop, consider the natural climate, soil, and weather conditions that will be most conducive to profitability.
Take a look at local factors. Although agriculture meets a global demand, investors need to consider local factors such as labor supply, land ownership rights, and tax climate.
Sound like a lot to figure out?  As with any investment, it's essential investors build a team of experts to manage and grow their investment.
Finding the right farmers and on-site management team is a crucial piece of a successful agricultural investing … and why syndicated investments can be a great option.  Economies of scale attract quality farming teams and create greater returns.  Passive investors buy a parcel of land without having to worry about hands-on, day-to-day operations.
Agricultural investments can be a great addition to your investment portfolio.  Just be sure to plan how your chosen commodity fits into your portfolio.  Some crops, like hardwood trees, are a great legacy investment, while other crops can provide more immediate cash flow.
Investing in agriculture can mean wildly different things … from coffee and cacao beans, to teak trees, to coconuts.
Below is a list of helpful resources.  Do your homework … and then considering giving this "green" investment a shot!
Radio Shows
Reports & Articles
Market Field Trips & Property Tours
Boots-on-the-Ground Teams:
Notable News
Teak Hardwoods – Rachel Jensen
What's the word on wood?  There are plenty of reasons to chip in as an investor …
As a renewable resource, wood has been used for thousands of years … and demand doesn't seem to be letting up!
So, why teak?  The prized timber harvested from teak trees is popular in Asia, Scandinavian countries, and the boat building industry.
The need for this wood is SO GREAT that teak trees are being harvested at a rate 8-12 times the rate of replanting.
That means teak prices, which rose dramatically over the last 20 years are expected to KEEP ON RISING … which is great news for investors!
Like any investment niche, it's a good idea to do your homework.  There's an open invitation with our friends at Teak Hardwoods to tour their plantation in Panama.
Learn more about what investing in this cherished timber could mean for you!  Simply fill out the form below to get in touch with the team at Teak Hardwoods today …
The Peini Cacao Plantation Tour
Dates Coming Soon!
To be sure YOU are among the FIRST to know when the next tour is scheduled, join the Advance Notice List >>

Come spend a few fun-filled and educational days in the tropics getting to know the team at The Peini Cacao Plantation!
Find out what it takes to produce fine flavor/organic cacao …  And convert it to CASH FLOW!
Learn about the whole chocolate process from "seed to bean to bar" and see if profiting from this $98 billion industry is for YOU!  Discover how you can own a parcel in a cacao plantation.
This is your chance to do your own "kickin' the dirt" due diligence.
Dates Coming Soon!
To be sure YOU are among the FIRST to know when the next tour is scheduled, join the Advance Notice List >>

As well as being a great opportunity for you to check out a unique investment opportunity, you can also combine your trip to take advantage of all the wonderful activities Belize has to offer.
It's not by accident that this island was voted the #1 island tourist destination in the world 2 years running!
Explore the beautiful tropical island of Belize

Meet the Peini Cacao Plantation team!

Enjoy the delights of the world's favorite treat … CHOCOLATE!

Educate yourself about the agricultural market, farmland and the cacao industry

And see if owning a parcel in your very own fine flavor/organic cacao farm is right for YOU!
Dates Coming Soon!
To be sure YOU are among the FIRST to know when the next tour is scheduled, join the Advance Notice List >>

So many opportunities…so little time!
In this fifth and final episode of our series on how to get off the beaten path to find better cash flows, we take a rapid fire look at a variety of real estate niches.
We discover there are MANY places an intrepid real estate investor can go to find profits…without fighting with dumb money or institutional giants.
In the studio pulling the trigger on another exciting episode of The Real Estate Guys™ radio show:
Your rapid fire host, Robert Helms
His nearly fired co-host, Russell Gray
If your target is cash flow from real estate…even if your long term plan is to build equity…you're going to LOVE this episode!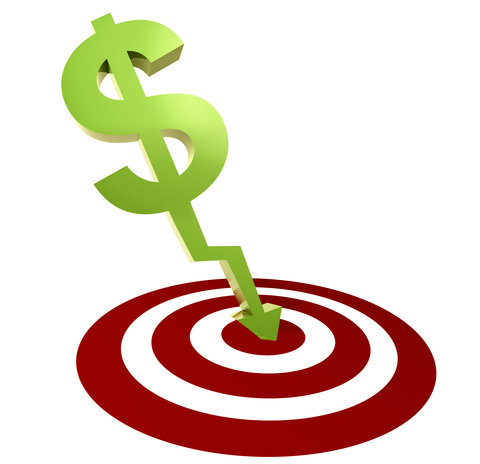 The big picture of finding higher yields is to avoid being Waldo.  He's that kids book character who's always lost in the crowd.
The key to success is finding investment opportunity where others aren't looking.  And you'll be happy to know there are DOZENS.   Here are just a few…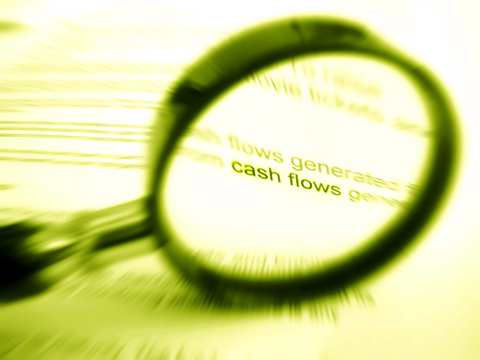 Monetizing Traffic
Whether you have retail space, land strategically located on a busy corner, or a fully leased multi-family or office building, there are people coming, going and passing by.
That traffic is valuable…to someone.
Think about WHO that someone might be, and you may have a potential "tenant".
Here are some examples:
Kiosks and Vending Machines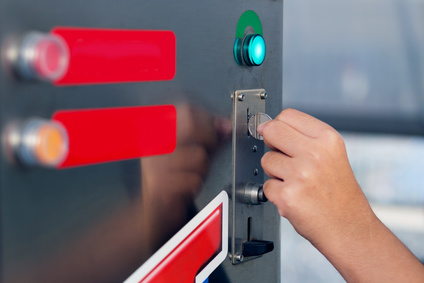 Leasing space to a kiosk or vending machine operator on a flat rate or revenue sharing basis can be a great way to generate low maintenance income from otherwise unused space.
ATM machines, laundry rooms and vending machines of all kinds are among the many potential tenants for spare space. And you don't have to be the operator!
Cell Towers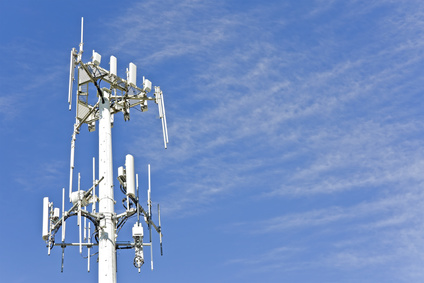 Sometimes you can get rents without having any people involved.  Cell towers are another way to monetize a strategic location to generate low maintenance cash flow.
Personal Services Stations
Each station doesn't take up much space and can be rented to a number of independent operators.  It's a way to create high yield on small spaces while spreading your income stream over many tenants.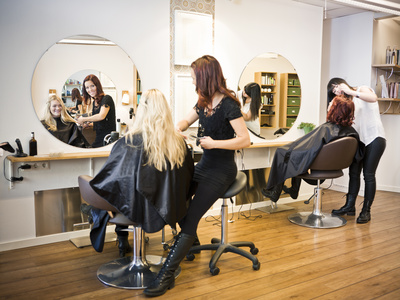 Specialized versions of this include hair and nail salons.  They may require modifications to plumbing, but are otherwise fairly simple in terms of property improvements.
Other examples are mobile massage stations where an operator sets up a table or chair, but nothing is permanent.
Classes and Gatherings
Sometimes an unused empty space can be rented out on long term or short term basis…all the way down to per use…for things like Bingo night, flea markets, fitness classes or dance classes, small presentations, etc.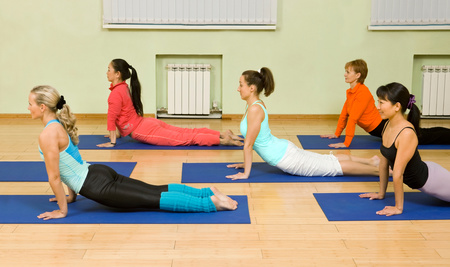 It's amazing how much cash can be generated from just a room and some mats or folding tables and chairs!
Pop-Up Stores
Another use for vacant space…this time of a retail nature…are "pop-up" or seasonal stores.  The most notable is probably a Halloween store, but there can be others.
"Undesirable" Real Estate
Sometimes there's real estate that doesn't seem very useful at first glance.  But with a creative mindset, you can find ways to make even the ugly duckling properties generate cash…
Document Storage
Sometimes buildings in less desirable locations, or with limited parking, or not worth prettying up, can be converted into offsite document storage.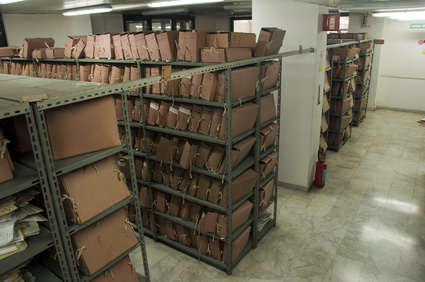 Some businesses are required by law to retain voluminous amounts of hard copy documents which are seldom if ever accessed because they've been scanned.
Often these businesses are financial, legal or medical…and they're paying high rent for their office space.  It makes no sense to pay premium office rates to store seldom used boxes of documents.
Land
James Rickards, author of Currency Wars and The Death of Money (both on our Recommended Reading list), argues that one of the best places to store and protect wealth from the long term downward trend of paper money…is in vacant land.
The knock on land, like gold, is that is doesn't produce cash flow.
But it can!  And in more ways than one…
Temporary or Seasonal Tenants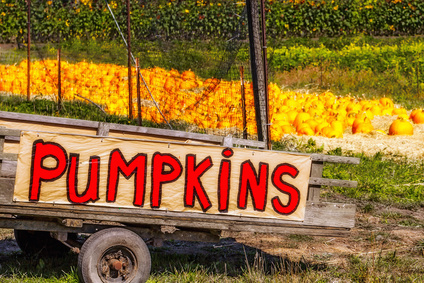 Vacant land can be used for pumpkin patches, Christmas tree sales, traveling carnivals, parking for major events, and more.  If the land is located in a busy place, this is another way to monetize traffic.
Long Term Tenants
Properly permitted empty land can be used to store boats, RVs, trailers or other large items that don't require much shelter from the elements.    This can be a way to generate income from land that's away from high traffic areas.
Like document storage, a large item owner might be willing to drive a little to save a lot…compared to paying higher rent at a fully developed self-storage location in town.
Carry Back Financing
If you have a piece of land you don't want to keep long term, but for whatever reason don't want to or can't sell for cash, you can use it to create a stream of income…simply by selling it on an owner carry back.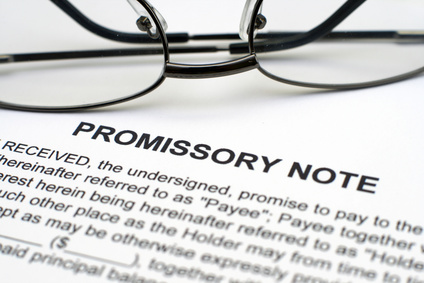 Now you've taken the disadvantage of raw land, which is that it's hard to finance, and made it an advantage…because your buyers will probably pay an above market price and rate for your financing.
And if you combine owner financing with the "pizza" strategy (taking a whole pie and selling it in smaller pieces), you can create multiple income streams on higher values.
In fact, we know people who like this strategy so much, they borrow cheap money from easily re-financed properties to purchase chunks of land for "cash", then sub-divide and sell the pieces with owner financing.
The down payments get them most or all of their money back, and they retain the cash flow from the loans…at a rate much higher than the original loan.
Now they can take their cash and do it again.
Ranch and Farmland
A variation on the land theme is agricultural land.  Once again, you're generating income from a plot of land.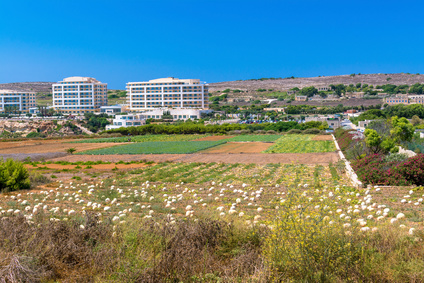 It can be as simple as leasing out some excess acreage to a farmer.
This might be some land next to a home or restaurant leased to a grape grower, or acres of land for crops of nearly any kind from food to timber.
You can also lease land for storing or grazing livestock.
Specialty Properties
People and business will pay rent to use real property in MANY different ways.  Some of our FAVORITES are…
Self-Storage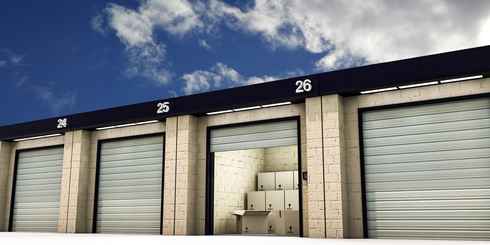 Another form of retail with no people…or very few.  And as people downsize to save money, they hate to part with their junk.  So they rent space to store it.
But it's not just middle-class folks.
Specialized storage, like fancy boats and RVs or exotic cars can be a way to collect self-storage rents from a more affluent customer.
Mobile Homes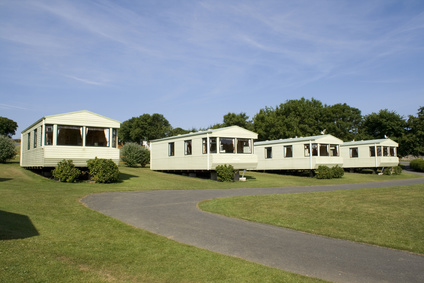 Another fun one.  Usually, you don't own the structure.  Just the dirt.  So your tenants are home-owners, just not dirt owners.  And they tend to be longer term, lower hassle tenants.
Assisted Living Facilities
With 10,000+ baby boomers retiring every single day, there's a growing population of aging people who will eventually need help caring for themselves.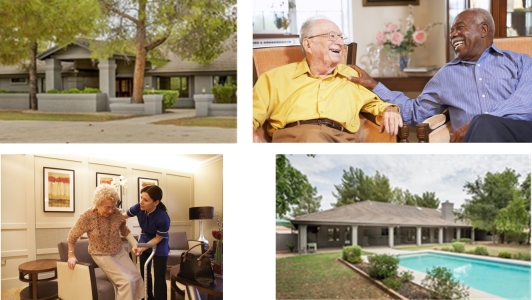 Not everyone will want or need a nursing home.  Many won't want to live in large compounds that look more like hospitals than homes.
For those aging seniors who want the warmth and companionship of a home and friends, but still need someone to help them with their day to day living, assisted living facilities can be a great answer.
And assisted living facilities are a fantastic investment opportunity as well.
We did an entire episode on this topic with our good friend, Gene Guarino.  Gene's also been kind enough to do a webinar on how to invest in assisted living facilities, which is available in our Special Reports library.
The Opportunities are Endless…
Even with five full episodes dedicated to the Search for Yield, we have only scratched the surface.  And that's what we LOVE about real estate.
While investors in bank accounts and bonds get next to zero compensation for the very real risks they take… corporate profits are strained by a weak economy…and stock prices gyrate up and down like the Tower of Terror with every breath that proceedeth out of the mouth of Janet Yellen…
Real estate just keeps on being real…serving real human need of ALL kinds…and generating better and more stable cash flows than just about anything else out there.
Listen Now: 
The Real Estate Guys™ radio show and podcast provides real estate investing news, education, training and resources that help real estate investors succeed.
Just as ancient hunter-gatherers would migrate in search of sustenance, real estate investors today might be well-served to migrate into new markets and product types to find yields.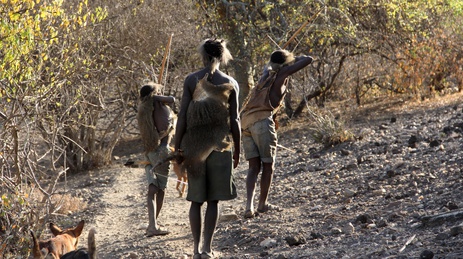 In this first episode in our series on finding yield, we go WAY outside the box of little green houses and red hotels on Main Street USA…and take a look at an eclectic assortment of global opportunities.
In the studio gathering ideas and hunting for opportunity in this episode of The Real Estate Guys™ radio show:
Your heckuva hunter and host, Robert Helms
His nut-gnawing co-host, Russell Gray
Special guest and Uruguyan attorney, Juan Federico Fischer
Special guest and Premier of Nevis, the honorable Vance Amory
Returning guest and international property broker, Jon Greene
Special guest and Myanmar fund manager, James Song
It's no secret real estate has been attracting a lot of investment capital over the last several years.  After the dust settled from the financial implosion of 2008, the most intrepid investors stepped in and started snapping up bargains.  Turns out that was a pretty good idea.
Today, while there are still deals that make sense, it's a lot harder for residential real estate investors to find bargains.
Does that mean it's time to sit out and wait for the next crash?
Only if you're a one trick pony.
But if you're open to new markets, product types and strategies, there are lots of alternatives.  In this episode, we talk to several people about investment ideas we're guessing you wouldn't have come up with on your own.
Uruguay
Up first, we talk to Juan Federico Fischer.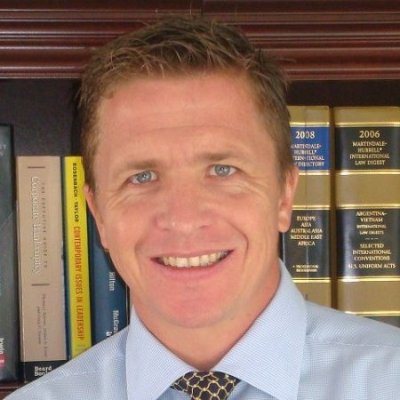 Juan is a lawyer from Uruguay.  But we like him anyway.
When's the last time you talked to a lawyer…or anyone…from Uruguay?
Juan's professional practice helps international investors understand and find real estate investment opportunities in Uruguay…and in particular…farmland.
Long time listeners know we've been very interested in farmland…anywhere…for the last few years.
Farmland investing is a great way to derive income from land, by serving a need that is even more basic than housing.  And unlike residential real estate, where you need to hone in on local jobs.  Farmland investing lets you produce your crop anywhere and the sell it anywhere.
So no matter where the hungry mouths are…and it's a safe bet the world's population is on the rise…you can own land that produces a renewable resource and tap into emerging markets.
Juan explains to us that Uruguay is extremely friendly to foreign investors.  In fact, one-third of the land is owned by foreigners and they're fine with that.  Very cool.
Uruguay is also one of the most advanced countries in Latin America with the highest per capita income.  We would not have guessed that.  But that's why we ask experts.
Nevis
Next, we sit down and visit with the Premier of the tiny Caribbean island nation of Nevis, the honorable Vance Amory.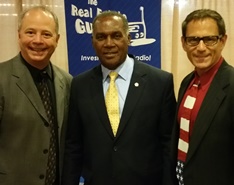 While you may not have heard of Nevis, you've probably heard of Alexander Hamilton.  He's the guy on the U.S. ten dollar bill.  At least for now.  There's been some talk about dumping Alex and replacing him with a woman.  But we digress.
So Alexander Hamilton was born in Nevis.  Jot that down.  It could end up as trivia question on a future episode of The Real Estate Guys™.
Back to Nevis…
The investment play in Nevis isn't farmland.  It's beautiful resort property….that you can rent out.
We're also fans of resort property because it's a way to collect rents from the affluent.  Just say those words.  Collect rents from the affluent.  That just SOUNDS like a good idea.

This can be great diversification for real estate investors who derive most of their income the lower middle class.
Nevis (and Uruguay also) has another cool feature which our next guest Jon Greene describes…
If you purchase a property of sufficient value (about $400,000 US), it's possible to not only get the property, but citizenship too!  That means another passport.
While not everyone is into a second (or third or sixth) passport, some people (Simon Black) think it might be a good idea.
What's REALLY cool is you can buy a property, collect rents for 5 years while (hopefully) equity happens to you…PLUS get a passport.  And then, after 5 years you can sell the property and KEEP the passport.
Of course, we'd like to keep both.  But it's nice to know that after 5 years, your Nevis citizenship is permanent, even if you decide to move your equity to another place.
Mynamar
Next…and to make sure we're showing some love to the Eastern hemisphere, we talk with James Song.
James is a principal in an investment fund in Myanmar.
Never heard of it?
How about Burma?  Like Burmese python.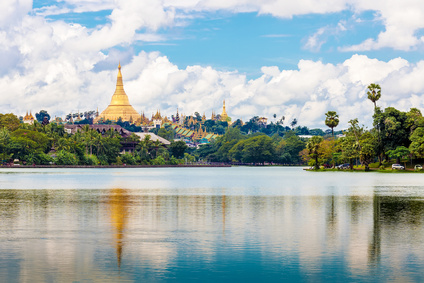 It's a long story, but Burma was once one of the richest nations in Southeast Asia.  Then it fell under a military dictatorship.  We hate when that happens.  It's usually a disaster for an economy.
In time, they got the dictator out of the way, changed their name and held free elections in 1990.  That's a start!
Of course, getting people to trust their capital to a country with a someone volatile past is a little scary.  It's like loaning money to someone with a checkered credit history.
Yet, Myanmar is a very resource rich country…including gems, natural gas, oil and other minerals.  And in spite of China's recent slow down, they're still a big consumer of natural resources, so Myanmar's close proximity to China (and India) give it some really big potential customers right nearby.
So brave investors might be willing to take the risk.
But if you're a little more conservative, before you make that "loan" to the buy with bad credit…
What if you could get an investment guarantee…up to nearly THREE times your investment?
And what if that guarantee is by the U.S. government?
You can.  And it is.
James explains the what, why and how of all this.  We just think it's amazing and certainly worth a closer look.  Or in this case, a closer listen.
So tune into this episode of The Real Estate Guys™ radio show and join us in our first excursion…in search of yield.
Listen Now: 
The Real Estate Guys™ radio show and podcast provides real estate investing news, education, training and resources that help real estate investors succeed.
Freedom is more than just an ideal.  It's a powerful force which inspires super-human effort, creativity and sacrifice.
Freedom is what inspires many real estate investors to invest time and risk capital.  They want to be financially free.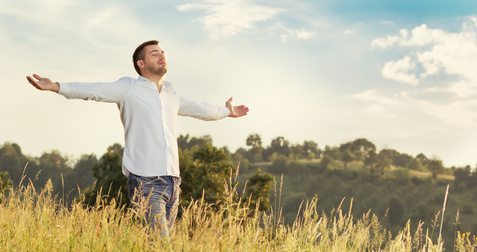 In our 6th annual pilgrimage to Freedom Fest, we met several very interesting people…each of whom have a unique a real estate story to tell.
We're quite sure their stories will inspire you!
Exercising their right to free speech in this enlightening episode:
The founding father of The Real Estate Guys™ radio show, host Robert Helms
His talent-free co-host, Russell Gray
Chinese immigrant to the U.S. and real estate investor, Lily Tang Williams
International farmland investor and entrepreneur, Craig Colley
Managing Director of the Competitiveness and Enterprise Cities Project, Shanker Singham
Venture capital and private equity entrepreneur, Erick Brimen
Real estate syndicator and long-time listener, Dr. Eric Tait
Freedom Fest bills itself as the world's largest gathering of free minds.  After attending six years in a row, we'd have to agree.
And while we always enjoy landing interviews with big names like Steve Forbes, Grover Norquist and Donald Trump, sometimes the most interesting people we meet are far from household names.
The opening session at Freedom Fest featured a panel of people who were sharing their answer to the question:  Is the American Dream Still Alive?
One of the panelists was a fiery Chinese immigrant named Lily Tang Williams.
Lily got us so fired up, we decided we wanted to share her with you!
As you'll hear, Lily is from mainland China.  And in spite of all the progress made in China, their people are far from free.
So Lily decided she wanted to leave China and come to America to pursue the American Dream.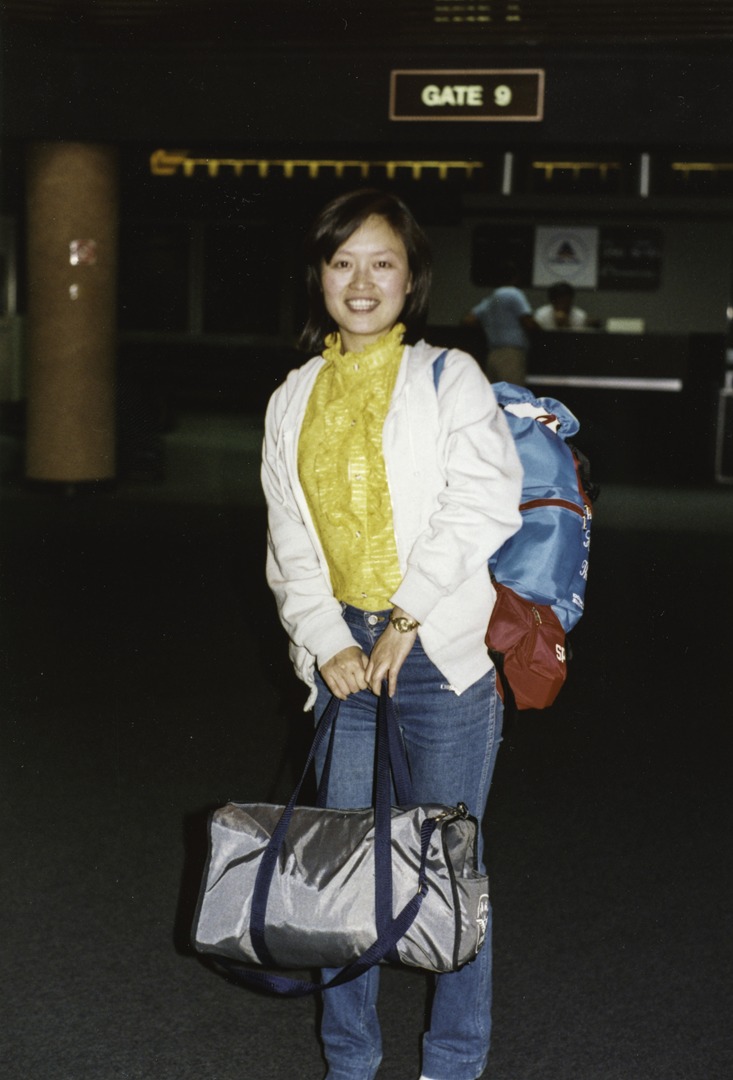 She borrowed some money from relatives and landed in America.  She could barely speak English and had $100 of borrowed money in her pocket.
But she had a dream.
And as fate would have it, she picked up a copy of a little purple book called Rich Dad Poor Dad by Robert Kiyosaki.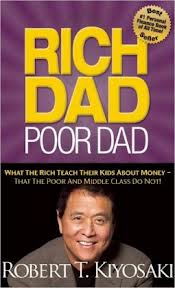 Now Lily had more than a dream.  She had a plan.
She realized she could buy real estate using the lender's money.
So she called up her friends in China and said, "Hey!  Let's buy some U.S. real estate and become financially free!"
But her friends said no.
Undeterred, Lily and her husband did it anyway.
Today, they own several properties and Lily is a full time real estate investor.
No matter how many times we hear these stories (and we hear them a lot!)…we never get tired of them.  We can only imagine how Robert Kiyosaki feels.
Next on deck is Craig Colley.
Craig's story is very different.
He ended up looking OUTSIDE the United States for opportunity and ended up in Nicaragua where he discovered the concept of investing in timber.
Craig found out that no matter what gyrations the financial markets are going through…booms, busts, panics, collapses, corruption or geo-political turmoil…
Trees just keep growing…about 6-8 percent per year.  Stop and think about that for a moment.  The asset is the tree and it grows…naturally….consistently…predictably.

Combine this with a similarly predictable phenomenon…global population which just keeps growing too. And along with that growth comes a growing need for timber.  It's the same thing we like about farmland in general.
When you're investing for the long term, you can almost completely ignore all the daily drama of financial markets…and simply bank on trees and population to just keep growing.
When you consider the long term trend of currency devaluations around the world, investments in farmland which produce a durable, universally needed commodity like timber make sense as a long term, inflation hedged,  and relatively stable long term investment.
Eventually those trees get sold.  But you still have the land.  And guess what?  You can grow more trees!  That's nothing to bark at.  Nice.  Sounds like a stupid pun we wood make.  We probably shouldn't branch off into humor.  We better just leaf it alone.  We don't want our audience to splinter.
Okay, on back to the broadcast…
Then we sat down with Shanker Singham and Erick Brimen.
Shanker is a big time braniac with a really cool English accent.  So not only is Shanker truly brilliant…but he SOUNDS super smart as well!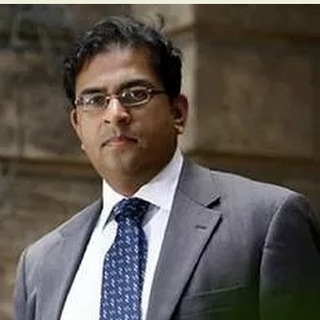 We'd read off his resume, but we'd get carpal tunnel.
The main thing to know is that Shanker heads up something called the Competitiveness and Enterprise Cities Project though Babson College.
Babson College is one of the most prolific and respected entrepreneur schools in the world.
The Competitiveness and Enterprise Cities Project is all about coaching countries on how to attract people, business and capital by creating a welcoming environment called an Enterprise City.
It's like an enterprise zone on steroids.
Think of the U.S. way back in the early days…a place with a stable set of laws which protected the freedom of enterprise and its fruits…rather than hindering it with obstacles and burdens.
Of course, it takes money to get things going.  And that's where Erick Brimen comes in.
Erick raises capital from private investors to acquire the land.  And he does it when he knows the city is about to be approved by the government.  Very clever.
This is clearly inside information, but guess what?  As we always say…inside information is perfectly legal in real estate.  We love it.
Naturally, when the enterprise zoning is announced and business and capital start to arrive, the land appreciates substantially…and not based on inflation…but because of an actual increase in demand.
Awesome.
But what's even better is the social aspect of this type of investing.
You can imagine the impact on the region in terms of creating opportunities for the local people.
It's like when Walt Disney surreptitiously aggregated land in central Florida…and then built Disney World.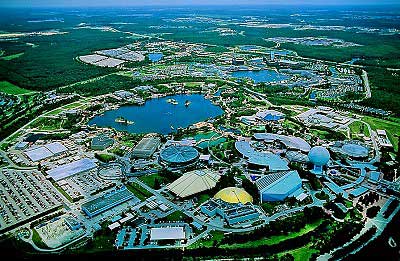 Sure, he made millions.  He deserved to because he created massive value for the world.
But that "enterprise city" called Disney World created many thousands of jobs and all kinds of local businesses sprouted up around it.
The point is it's not only possible…but preferable…to do well by doing good.
So when the entire Freedom Fest experience was over, we sat down with our good friend, long-time listener and alumni of our Secrets of Successful Syndication seminar…Dr. Eric Tait…and asked him to share his reflections in his very first Freedom Fest.
In short, Dr. Tait found…as we have over the years…that Freedom Fest is a great place to go to find a smorgasbord of people and ideas.  And while you might not agree with everything everyone says, your thinking and imagination are stimulated.
So listen in to this episode and allow yourself to be both inspired and enlightened!
Listen Now: 
The Real Estate Guys™ radio show and podcast provides real estate investing news, education, training and resources that help real estate investors succeed.
Best-selling author James Rickards (Currency Wars and The Death of Money) recommends land as a place to store and protect wealth from the dangers of paper currencies.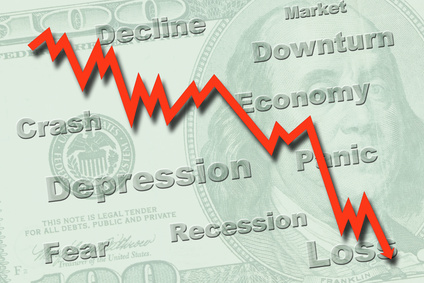 In spite of the recent blip up, the dollar has a 100 year history of going DOWN, so it probably makes sense to "sell" dollars when they're "high" and buy real assets…like real estate…especially when those real assets are on sale.
BUT…the challenge is that land doesn't cash flow like little green houses.  Or does it?
In the broadcast barn to explore how to get more green from your acres:
Your erudite host, Robert Helms
His not-so-glamorous co-host, Russell Gray
Special guest and renowned financial commentator (The Gartman Letter), Dennis Gartman
Special guest and agricultural land expert, Steve Bruere
The beautiful thing about real estate…one of many beautiful things…is there are SO many different ways to make money.
Real estate investors can do just about anything a paper asset investor can do, but be much more insulated from the corruption and rigging in financial markets.
Most people think of real estate investing as the house they live in…maybe a second home…or even a rental property.  More serious investors look at multi-family, commercial, retail…and maybe even industrial.
But if you think back to the very beginning of real estate ownership, the PRIMARY purpose of land was to produce food.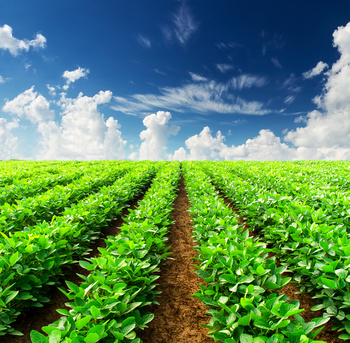 And last time we looked, food is still a pretty important commodity.
So while residential real estate investors…landlords…need to pay attention to jobs and wages, agricultural real estate investors (and mineral investors…like oil and gas producing properties) need to pay attention to commodities.
It isn't really more difficult than employment and wages.  It's just different.
And if you want your land to cash flow, you don't need little green houses or big red hotels.  You can rent your land to farmers.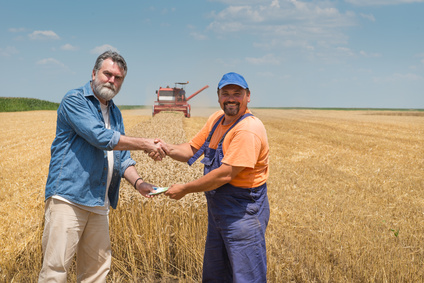 This is a subject that's intrigued us for quite some time.  When financial markets are jittery, it can be smart to focus on "primal" investing…things that are essential to human existence.  Because even in difficult financial times, there's always a demand for essentials…like food and shelter.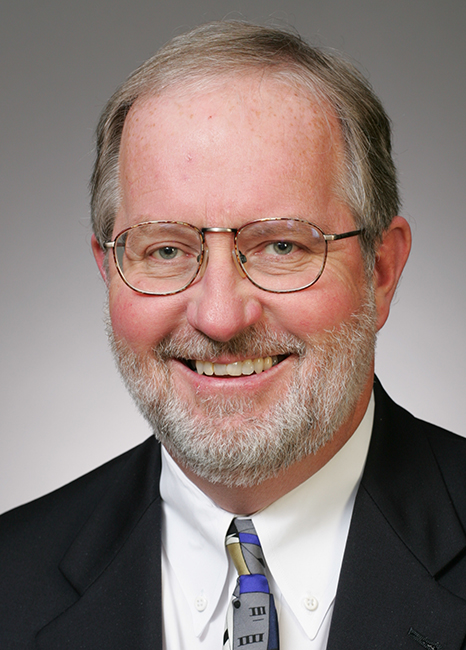 In this episode we visit with Dennis Gartman, who's one of the most well known and respected financial commentators.  We ask him about macro-economic factors which impact not just farmland and commodities, but residential real estate as well.
You should listen to his comments, but the short of it is he likes housing.  Cool.  So do we.
Next up is Steve Bruere.  Steve is a very experienced farmland broker from America's heartland.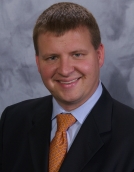 We've been talking about agricultural investing for the last couple of years, but haven't focused much on U.S. farmland.  Steve helps us understand some of the how and why of U.S. farmland investing.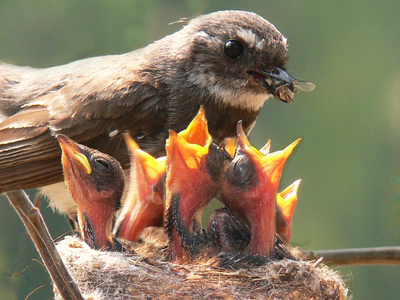 When we look at the world, we see more mouths to feed.  And while we're not quite sure where all those mouths will want to live and work, we're pretty sure they'll all want to eat.
And because the fruit of the land can be shipped to where the people are, farmland investing can be a great way to get in on the action without having to rely upon the local economy.
Just think about investors with properties in the Bakken.  If oil prices stay down long term, North Dakota might not be very profitable for real estate investors.
Another nice feature is that renting to a farmer is like owning a hotel property and renting to a hotel operator…or like renting a commercial property to a business.  EXCEPT…you don't have the tenant improvements and other expenses of maintaining a physical structure.  It's more like a NNN lease.
So farmland investing can be a great way to store wealth in real estate long term, while generating cash flows while you wait.  And if the the local path of progress brings people to your pasture, then you can put up some buildings…or sell to a developer…and move your equity to a new market.
Listen Now: 
The Real Estate Guys™ radio show and podcast provides real estate investing news, education, training and resources that help real estate investors succeed.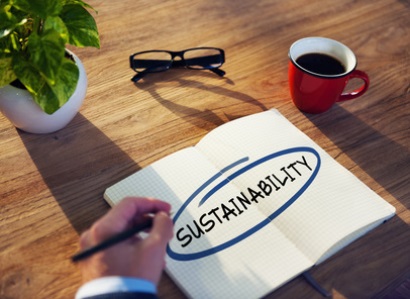 When it comes to cash flow from real estate, we LOVE "sustainable".  There's nothing worse than vacancy and turnover to ruin your income stream.
Of course, your income comes from tenants.  And if the cost of living (food, gas, healthcare) is going up faster than their wages, it puts pressure on your tenants' ability to pay rent.
If it goes on too long, it becomes unsustainable…and that's bad…for both your tenant and for you.
Happily, there's usually a solution to most of our investing dilemmas.
What if your tenants actually benefited from inflation?  And once planted, tended to stay in place for a very long time?
That's the topic of this episode of The Real Estate Guys™ radio show.
Serving up a hot cup of conversation this week:
Your connoisseur of conversation, host Robert Helms
His peon of palaver, co-host Russell Gray
International entrepreneur and investor, special guest David Sewell
Investing 101 says if you buy what everyone else is buying when they are buying it, you're going to pay more…which potentially lessens your returns.
It doesn't mean you can't make money.  And the opportunity window isn't an on/off switch.  There are shades of grey.
As you may recall, demand for real estate slowed, then temporarily died as we entered the Great Recession.
As we've come out of the Great Recession, demand for real estate has gradually grown.  And with that growth, it's been harder (not impossible) to find the same quantity and quality of deals.
Turnkey operators we talk to tell us their margins are shrinking and it takes more offers to land a property.  Simply stated, it's more competitive.
Of course, right now it's still worth doing in many markets…especially where you have properties available at or below replacement costs, relative affordability, low interest rates, and great property management.
With all that said, another tenet of investing is to look for value before others see it.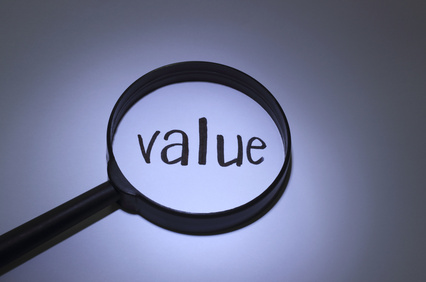 When the real estate market was crashing in 2008-10, our friend and Summit at Sea faculty member Ken McElroy (Robert Kiyosaki's Rich Dad Real Estate Advisor) was on a shopping spree.
During that window of opportunity, he acquired over $300 million of under-performing apartment buildings.  He didn't have a lot of competition, so the price was right.  And he had the capital and operational savvy to immediately improve financial performance.
So Ken and his investors did very well by buying undervalued assets before they were popular.
If course, now in 2014, apartment cap rates (operating cash flow in purchase price) are lower because apartments become popular and more investors started competing for them…driving prices up.
It's a simple concept, but it still amazes us how many people like to wait to buy at the top…all the while ignoring alternative markets and product types that haven't yet attracted mainstream interest.
That's a big introduction to tee up our conversation with David Sewell.
David is a Canadian native, who has been living in Latin America for the last 25 years.  A former Canadian naval officer, David has been around enough of the world to recognize opportunity when he sees it.
In this case, he's discovered an income producing real estate asset class that's under-performing.   And just like Ken McElroy, he's found that by adding capital and operational savvy, there's money to be made.
Except we're not talking about residential apartments.  We're talking offshore coffee farms.
We find the premise…stimulating.
And after meeting David a few years back at a conference, we've been staying in touch.  We've been fascinated by farmland investing and how it fits into a real asset investing strategy.
David's business model is simple: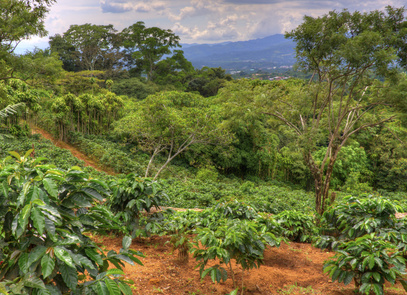 He and his team find and acquire locally owned coffee farms in places renowned for ideal coffee growing conditions.  They subdivide the farmland and sell it off to investors.
A substantial portion of the sales proceeds are used to upgrade the operations and convert the farm from producing lower value commercial coffee to high premium "specialty" coffee.
The idea is to reduce operating expenses, increase volume of production and raise the price per pound of coffee.  When you put that all in the pot and brew it, you get a tasty cash on cash return…without leverage.
Nice.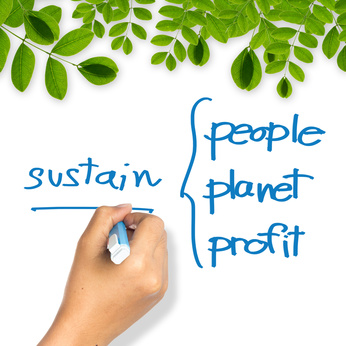 To make it even better, there are some distinct tax and asset protection advantages to owning income producing assets offshore.
And to top it all off, there's a nice social benefit.
When the farm operations rehab is done, the original farm operator makes more money, has better working conditions, enjoys more stability, receives employment benefits and ends up with better skills.
So it's not just the farm being fixed up… and the profit for the investors is more than just money.
Listen Now:
Want more? Sign up for The Real Estate Guys™ free newsletter!
Don't miss an episode of The Real Estate Guys™ radio show!  Subscribe to the free podcast!
Stay connected with The Real Estate Guys™ on Facebook!
The Real Estate Guys™ radio show and podcast provides real estate investing news, education, training and resources that help real estate investors succeed.