You may have heard that it's bad to mix business with pleasure. But, when it comes to lifestyle investing, part of the fun is owning property in a place you love.
Yes, it is possible to make lifestyle investing make sense for you … as long as you follow some important guidelines to line up the numbers, location, and opportunity.
In this episode of The Real Estate Guys™ show you'll hear from:
Your vacation ready host, 

Robert Helms

His in dire need of vacation co-host, 

Russell Gray

Guest,

Nick Rohrbach

, from

The Grove Resort and Spa

in Orlando, Florida
---
Listen
---
Subscribe
Broadcasting since 1997 with over 300 episodes on iTunes!
---
Review
When you give us a positive review on iTunes you help us continue to bring you high caliber guests and attract new listeners. It's easy and takes just a minute! (Don't know how? Follow these instructions).
Thanks!
---
Why a lifestyle investment might be a good fit
Life is too short to be involved in an asset class you don't enjoy. Too many times in real estate, we get hung up on the ROI and let it rule the day. Lifestyle investing spices things up by adding personal enjoyment and personal use into the mix.
With the right strategy, you can tap into a FANTASTIC opportunity for growth. Premium properties fetch a premium price from renters and vacationers. Of course, you'll also be able to enjoy the property with your family and friends.
We've all been on vacation and experienced that "I never want to leave" feeling. But remember, just because a place is nice to visit doesn't mean it makes sense from an investment point of view. Here are a few recommendations to keep in mind.
As with any real estate investment, your research into the market will be worth its weight in gold. This is especially true for lifestyle investing where the durability of rent, the ability to fill occupancy, and the property's long-term profitability will be the difference between a fun investment and a bust.
With a good location, property, and market your investment has the opportunity to weather downturns. People in higher income brackets can afford to go on vacation even if the economy is down.
Bring on a stellar management team
The difference between a fun, hands-off lifestyle investment that you'll love visiting and a drag is a good management team. Property management comes at a higher cost than single-family homes … sometimes upwards of 50 percent … but it gives you peace of mind AND access to amenities that delight and excite high-end vacationers and renters.
Your management team will handle all the bookings, and they have access to wholesale outlets such as Travelocity, Hotwire, Priceline … all the big names people use to get their vacation rentals.
And bonus! When things break, they fix them.
Opportunities abound in Orlando
Orlando, Florida, is the #1 traveled to place in the world. Thanks to Disney World, Universal Studios, and a THRIVING convention market, there's no end of things to do for business travelers and families. And did we mention it's a no income tax state?
We could go on and on about the many reasons why Florida is a consistently hot market and one of our favorite places to visit:
It's centrally located to beaches

It has access to direct flights out of many places from the beautiful Orlando airport

The weather and attractions are top-tier

Convention business is strong and growing
Nobody knows this better than Nick Rohrbach, our guest from The Grove Resort and Spa.
Beyond tourism, Florida has a vibrant, booming economy. "There are 19 [amusement or theme] parks in central Florida alone," Nick says. "Medical City is booming, we have one of the largest universities in the country, University of Central Florida, and over 150 VA hospitals."
Plus, unlike many destinations, Orlando is not seasonal. The average occupancy is about 75 percent year round. Even during the economic recession in 2009, average occupancy never fell below 60 percent.
All of these elements make Orlando a place you might want to keep your eye on.
Filling a niche in the lifestyle investing market
When you're looking for a lifestyle investment, one of the important questions you need to answer is how a particular property sets itself apart from competitors.
Florida's economy is one of the reasons The Grove is such a unique opportunity. Rohrbach explains that the project was originally built in 2007, 2008, and 2009, and all the units were sold to UK investors without closing on a transaction.
While all the units were structurally built, only 184 condos were completed. With some additional cash, amenities, and building out the insides, these units are essentially brand new.
The new ownership at The Grove Resort and Spa has a couple strategies to fill a niche in Orlando:
Amazing amenities

including restaurants, 800 sq. ft. of convention space, and a newly opened water park.

Spacious condos with 2-3 bedrooms

perfect

for families.

Close proximity to Disney World …

only 3 miles away

!
For potential investors and owners, there are plenty of opportunities as well. The Grove has a stellar management company that keeps the property looking fantastic, takes care of you and any guests, and manages all the bookings, repairs, and maintenance.
"The key is really the management," Nick says. "When you talk about having everything in place for lifestyle turnkey investing, you need that professional management so you don't have to deal with anything. The guest experience is very important."
Not only that, but The Grove is continuing to expand, with 878 total units coming online at completion. Only 450 rooms are available now, and they're at 100 percent occupancy! As demand goes up, so will rates … and cash flow from a potential investment.
Make sure the deal works for you
Lifestyle investing can sound like a dream come true, but it still has to make financial sense for you.
Look at a market that appeals to you personally, and then start running some numbers.
For instance, syndication might be the right way to go. You could get creative and discover investment opportunities in a few locations so you'll have access to a bunch of prime vacation spots.
Blurring the line between a pure ROI, detached investment and something you get to enjoy too doesn't have to be out of reach. If the numbers, market, and property make sense, don't be afraid to go for it!
Want to know more about turnkey lifestyle in Orlando, Florida, and things to avoid in the marketplace? Send an email to lifestyle@realestateguysradio.com. We'll hook you up with a special report with all the details. 
---
More From The Real Estate Guys™…
The Real Estate Guys™ radio show and podcast provides real estate investing news, education, training and resources to help real estate investors succeed.
If you're a mass consumer of financial punditry as we are, you've probably heard the term "black swan". 

In the context of investing, a black swan is some completely unexpected event that has a substantial impact on financial markets and investors …
… like back-to-back mega-hurricanes which wreak many hundreds of billions of dollars of damage.
Even as the millions of affected people are working through the enormous task of sorting through the damage and cleaning up the mess …
… investors far away from the stricken areas are assessing the potential ramifications of these huge and unexpected events.
As we discussed in a recent broadcast, there's certainly opportunity and a role for investors to play in helping these areas bounce back from disaster.
But it could be the affliction isn't purely physical.
Consider this recent CNBC headline … 
Harvey's hit to mortgages could be four times worse than predicted—and then there's Irma
"As many as 300,000 borrowers could become delinquent on their loans after Hurricane Harvey …"
"The sheer volume of homes hit by Hurricane Irma will likely cause an increase in mortgage delinquencies as well …"
The article references a report produced by Black Knight Financial Services … so we took a look and found these notable excerpts:
"More than 3.1 million properties are now included in FEMA-designated Irma disaster areas, representing approximately $517 billion in unpaid principal balances."
"Harvey-related disaster areas held 1.18 million properties – more than twice as many as with Hurricane Katrina in 2005 – with a combined unpaid principal balance of $179 billion."
That's $696 billion of mortgages that could potentially go bad because property owners are underinsured, have negative equity, or are owned by displaced people in financial distress.
For context, according to this 2007 article from Associated Press:
"Subprime mortgages totaled $600 billion last year [2006], accounting for about one-fifth of the U.S. home loan market. An estimated $1.3 trillion in subprime mortgages are currently outstanding."
In other words, the value of outstanding mortgages on ONLY those properties inside the disaster areas is over half of what the TOTAL of ALL subprime mortgages were leading into the 2008 financial crisis.
But, you say, all those mortgages aren't sub-prime.  Prime borrowers wouldn't walk on their mortgages … potentially triggering another debt crisis … would they?
Of course, no one knows what property owners affected by the CURRENT crisis will do … or how helpful banks and the government will be this time …
… but thanks to a research report by the National Bureau of Economic Research, we know the REAL reason people defaulted on their mortgages during the 2008 crisis was … lack of equity.
" … data show that the crisis was not solely, or even primarily, a subprime sector event."
"… but … a much bigger and broader event dominated by prime borrowers …"
"Current LTV is a powerful predictor of home loss, regardless of borrower type." (LTV is loan-to-value)
"… the role of negative equity remains very powerful."
Basically, people who own underwater properties (no pun intended … okay, maybe a little intentional) are more likely to walk on their mortgages.
So if that's true, and these afflicted area properties lose substantial value, it's possible the next "storm" will be a surge of bad mortgages … to the tune of hundreds of billions of dollars.
In other words, it's not just the mortgages on PHYSICALLY damaged properties, but ALL properties in the region whose values are dragged down …
… the way prime borrowers' properties were dragged down by sub-prime borrowers' foreclosures in 2008.
Does this mean another bad mortgage fueled financial crisis is looming?
That's hard to say.  If Wall Street has once again levered to the moon and issued trillions in derivatives against these mortgages, then things could get ugly.
However, this potential crisis is different than last time …
One major problem leading up to the 2008 financial crisis was household debt service payments as a percent of disposable personal income was sky high.
Back then, borrowers across the United States were tapped out.
Sub-prime borrowers were at the margin.  So when teaser rate loans reset higher, mortgage payments became unaffordable and sub-prime borrowers defaulted.
But these defaults were scattered over many markets because it wasn't a geographic problem … it was demographic. So MANY markets were affected.
When prices fell, they took the values of prime borrowers' properties with them … and prime borrowers began to default too … not because of affordability, but because of lack of equity.
Each new default put more downward pressure on home values, eroding more equity, and drawing more prime borrowers into default.
Today, at least according to this chart from the St Louis Fed, debt service to income is much lower.
Of course, if interest rates rise, wages fall, or inflation erodes purchasing power,  once again, borrowers at the margin could default … and that could trigger widespread defaults and collapsing prices.
But that's a worry for a different day. 
As far as the fallout from these hurricanes, our bet is defaults and falling values are likely to happen primarily only in the affected areas.
However, we also suspect any spike in defaults is likely to be mitigated quickly because of the lessons gleaned from 2008.
Lenders know playing hardball with distressed borrowers only makes the problem worse. We're guessing they'll be much more flexible with loan workouts and short sales this time.
And because this is a physical disaster, not a financial disaster … government aid is likely to be fast and generous … at least on behalf of homeowners.
Plus, Uncle Sam knows if they don't put out the fire fast, it could quickly spread and burn up their banker buddies.  We doubt they'll let that happen.
Better to bail the bankers out BEFORE an implosion by helping afflicted property owners and preventing price crushing foreclosures.
So … with all that said, we think there could be some serious TEMPORARY downward pressure on prices …
…and opportunities for private investors to step in with fresh funds, pick up some bargains, and help distressed property owners out of untenable situations.
That's because owners of investment properties may not get the same level of help as owner-occupants.  They'll need to turn to private capital for assistance.
Fortunately, both Houston and most of the affected markets in Florida were strong investment markets before the disasters.
And in spite of the horrific damage, most of the basic market fundamentals remain unchanged.  So when rebuilt, they'll probably solid investment markets.
Even better, these areas are likely to see a spike in economic activity as money is invested in reconstruction.  A lot of money will be pouring into these regions.
So we're watching these areas carefully … because when the window of acquisition opportunity opens, it may only last for a short while.
Until next time … good investing!
---
 More From The Real Estate Guys™…
The Real Estate Guys™ radio show and podcast provides real estate investing news, education, training and resources to help real estate investors succeed.
And the hits just keep on coming …
We know you'd like investing to be simple and drama free.  We do too.
But while real estate investing itself is a simple activity … the economics of real estate investing has become more complex.
There's a LOT going on in the world.   Some things interconnect by cause, and others by effect … meaning they don't appear to be related, but then converge.
As Jim Rickards points out repeatedly … economies and ecologies are complex systems.  They are difficult to understand and even more difficult to predict.
But even though no one can say with certainty what will happen, it's still important to take precautions when it's clear SOMETHING BIG is coming …
… just as Floridians watched Irma and prepared, not knowing fully what to expect.  Better to be prepared and not have a disaster than vice versa.
So let's take a look at what's forming on the horizon …
Hurricanes Harvey and Irma
While the total financial and human impact of these back-to-back disasters is yet to be calculated, one thing's for sure …  it's going to be expensive.
Short term disruptions to gas prices and orange futures aside, disasters like these redirect HUGE amounts of capital … which has a ripple effect.
For example, money insurance companies might otherwise put into financing NEW multi-family apartments in other markets …
… will now pour into re-building properties damaged and destroyed in Houston and Florida.
Federal money which might have been focused on infrastructure spending or tax cuts will also be redirected to damage recovery.
And it's likely the demand for construction labor and supplies will rise, driving up total construction costs in many markets … not just those affected by the storms.
That's because just as demand for concrete in China creates price increases in the U.S. … the demand for reconstruction resources will probably be felt throughout the United States.
Distressed inventory
Just like the financial disaster of 2008, there may be many problem properties coming out of all this … because many weren't insured for flood damage.
Federal aid may help some of those homeowners.  It's less likely such relief is offered to investors who were under-insured.
While it's no fun to profit from someone else's loss, there's a role for profit-seeking capital to play in repairing damaged communities.
We wouldn't be surprised to see tax breaks, loan subsidies or other incentives offered to entice investment capital to flow into affected markets … like when New Orleans was hit by Hurricane Katrina.
The Debt Ceiling

 
In other news, President Trump and Congress managed to get the debt ceiling temporarily increased … while raising the prospect of simply eliminating it all together.
Talk about calling a spade a spade.  The ceiling hasn't capped spending … ever.
Now billions of dollars are ear-marked for hurricane relief, and everyone can take a short break from "worrying" Uncle Sam might default on his debt.
So it looks like it's back to over-spending as usual. Not surprisingly, the dollar's year-long fall has resumed velocity.  
Then again … maybe the dollar's fall (and gold's rise) is part of a bigger story which has nothing to do with U.S. business-as-usual deficit spending …
Gold-backed yuan already finding friends
As we recently noted, China announced plans to settle its oil trade in yuan.
And to entice sellers to accept yuan, the Chinese are backing it with that "barbarous relic" … gold.
Days later, oil-rich Venezuela announced they'd start using yuan … and other currencies … to "free us from the dollar."
It's no surprise Venezuela would jump at this.  After all, just two weeks earlier President Trump signed an executive order sanctioning Venezuela … whose economy is 95% oil.
But as we note in our Real Asset Investing report, China began its plan to supplant the dollar way back in 2010.  So none of this is new.
And the first country to sign a bilateral trade agreement to "renounce the U.S. dollar" was … wait for it … Russia … followed by Brazil, Australia, and a LONG list of others.
We think this is a HUGE story that few in mainstream financial media are covering.  But we are.
In fact, we're putting together an emergency conference call with Brien Lundin and Chris Martenson to discuss the ramifications … so stay tuned for that!
Is the U.S. dollar doomed?
This is the big WHY IT MATTERS … especially for Americans and everyone denominating wealth in American dollars.
Like Hurricane Irma, no one can say exactly if, when, or how disaster will strike.  And it's possible the winds will change and the storm will miss your portfolio.
But what if it doesn't?  Right now, the winds appear to be headed your way.
Are YOU ready?  Are you getting ready?  Many people don't even know what ready looks like.  That was us 10 years ago.
It's a complex problem so there's no simple solution.  If there was, it probably wouldn't be a problem.
Peter Schiff has been warning about this for years. As has Robert Kiyosaki, Richard Duncan, Simon Black, Chris Martenson, Jim Rickards, David Stockman … and the list goes on and on.
Each has their own ideas about when … and how to prepare.
There's no one-size-fits all answer because everyone's situation, portfolio, investing IQ, advisory network, access to deals, and investment objectives are different.
MISSION: POSSIBLE
Your mission, should you choose to accept it, is to get informed, educated, connected and activated … as quickly as possible.
And if you think getting educated is time consuming and expensive … it's nothing compared to being ignorant and apathetic.
When storm clouds form on the horizon, some decide to pay attention and take pre-emptive steps.  There's no guarantee of safety, but their odds are better.
Others only hope for the best, but don't prepare for the worst.  Yet the higher the stakes, the more important it is to be preemptively cautious.
The storm warnings are loud and clear … for everyone paying attention.
But storms often approach slowly … and because most blow over … it's easy (yet dangerous) to assume every storm will.
Slowly at first … then all at once
Longtime listeners know we've been watching this whole story unfold for years.
We talked about the very real possibility of China making a run at reserve currency status almost two years ago.  We said then we'd keep you informed and so we are.
Now things are picking up speed.  So if you're new or haven't been all that interested … NOW is the time to accelerate your understanding.
If you've read this far, we trust you're interested and concerned … as you should be.
So we STRONGLY encourage you to SERIOUSLY consider attending BOTH Brien Lundin's New Orleans Investment Conference (coming up FAST!) and The Real Estate Guys™ 2018 Investor Summit at Sea™.
These events each feature lots of big brains … with critical perspectives every serious investor needs to have to help understand and navigate these stormy times.
Sure, these events are capitalist ventures … we each make some money producing them.
But we're not after your money … we simply use to it for event costs and to pay some bills along the way.  Your support makes these events possible.
We organize events so we can get brilliant minds in one place at one time.  And the only way to make it affordable for us … and you … is to share the cost with hundreds of others.
So yes, we need your help.  And in exchange YOU get access too!
With that said, these events are happening with or without you. Your absence or presence, while nice for us, could be LIFE-CHANGING for YOU … and that's true of most important ideas, opportunities and relationships.
So with the winds of sea change blowing fiercely on the horizon, it's a good time to consider carefully whether or not investing in preparation is a good idea.
We think it is.
Until next time … good investing!
---
 More From The Real Estate Guys™…
The Real Estate Guys™ radio show and podcast provides real estate investing news, education, training and resources to help real estate investors succeed.
We're sure you've noticed the upheaval certain areas of the U.S. … it's been hard to miss.
Hurricane Harvey and Hurricane Irma have swept Texas, Florida, and the Caribbean, leaving a path of destruction in their wake.
Every natural disaster brings a certain amount of tragedy, and our sympathies go out to those who are hurting from the storms.
But we're heartened to see communities coming together in the aftermath to help heal damage … and we think real estate investors can play a role in building communities that are even stronger than before the storms.
Listen in to this episode of The Real Estate Guys™ show to hear us brainstorm ideas about how investors can help … and how they can prepare for future disasters.
You'll hear from:
Your disaster-pro host, 

Robert Helms

His disaster-prone co-host, 

Russell Gray
---
Listen
---
Subscribe
Broadcasting since 1997 with over 300 episodes on iTunes!
---
Review
When you give us a positive review on iTunes you help us continue to bring you high caliber guests and attract new listeners. It's easy and takes just a minute! (Don't know how? Follow these instructions).
Thanks!
---
Finding opportunities in the midst of tragedy
Perhaps it makes you uncomfortable to think of profiting while people are suffering.
That's okay. In fact, it's more than okay … it means you have the right intentions.
But bringing your skills on to the scene after disaster has struck isn't simply opportunistic.
By getting involved, you're solving problems and adding value. This is the sunny side of capitalism.
You can make a fair profit … and make a difference too. Just make sure you're doing the right thing for the right reason.
Remember … the flip side of every problem is an opportunity.
In the aftermath of a disaster, there are myriad opportunities.
Investors can renovate flooded and damaged houses. Some houses will be lost causes until an investor decides to step in and put some capital to work.
But the opportunities don't stop there.
Out of necessity, huge disasters involve a large displacement of people. Investors can create new housing situations for displaced people.
And disasters also effect the local economy. Jobs are affected, causing a ripple effect for entire communities … including landlords whose tenants' jobs are affected.
Finding ways to revitalize local communities and create jobs can minimize damage and create huge amounts of good.
Smart choices at opportune times
Getting involved simply because there is an opportunity isn't always the smartest choice. Make sure you're getting involved because it makes sense and it's the right choice for YOU.
Investors have to know that after a major disruption, banks, government agencies, and other financial institutions may create incentives to sweeten the deal and get people involved.
After Hurricane Katrina, the Louisiana government created a "go zone" with adjusted depreciation rates.
These incentives can make investing in disaster-struck areas a smart idea … but we'd warn you to never let the tax tail wag the investment dog.
It's easy to get caught up in a temporary disruption and make a long-term commitment without realizing that circumstances may revert to what they were pre-incentives.
With that said, Houston is a favorable market … it's landlord friendly, with many major industries creating jobs.
Most of the things that make Houston make sense haven't changed. And if you want to invest there, there's no better time than now.
It may be smart to be the first to make a move … while everyone else is still panicking.
Putting money to work by investing
Let's look at properties that fall into distress.
Maybe the owners got stuck in a bad situation. Investors can step in pre-foreclosure, buy the home, rehab the property, and put it back into service.
You're doing good by helping the owners before they're foreclosed on, and you're making the neighborhood a better place … all in one fell swoop.
You're making a difference on the micro scale. The same idea works on the macro scale … when disaster strikes a whole community instead of a single person.
Disaster-struck cities will have blighted areas. Many may have been functionally obsolete even before the storm.
Now is the time to redevelop and rebuild … to create great neighborhoods where none existed before.
It wouldn't surprise us to see entire neighborhoods change composition if real estate investors have the good sense to identify trends and get in on investment opportunities early.
A smart syndication opportunity
Perhaps you want to help pick up the pieces … but you're not sure where to find the capital.
Incentives can help. You may also want to consider community banks, who will be eager to get investors on the scene as early as possible.
There's lots of capital out there. Not all of it has to come from banks, though … syndication is another great option.
Running syndication deals in disaster-struck areas gives people a great opportunity to put a chunk of cash to work. Instead of donating a small amount and getting nothing back, investors can see their money do good … and also make a decent profit.
Entrepreneurs look for a market problem and figure out a way to solve it … profitably.
Look for ways to solve problems instead of despairing about everything that's gone wrong.
Preparing for the next disaster
A big part of dealing with disasters … perhaps the biggest … is being psychologically and financially ready to step in when the next opportunity comes along.
Always be prepared. If you own properties, make sure you have the proper insurance in place.
Never risk 100% of your net worth. Always ask whether you're taking too much risk before jumping in to a deal.
If you want to be a first responder next time disaster strikes, it's smart to have a source of capital ready to deploy when the right opportunity comes up.
If you know you won't have enough capital on your own but think you're the right person to syndicate a deal for other investors, build your network before the right opportunity comes along.
Build your brand and your credibility. That way, you're not running around looking for people to invest when the time is right.
Just like the Boy Scouts, we'd encourage you to always be prepared.
Make sure you're aware of all possible downsides. Don't go in looking for the upside first.
Beware of trick ponies. In the words of Warren Buffet, "Rule No. 1: Never lose money. Rule No. 2: Don't forget rule No. 1."
That doesn't mean you should be afraid to jump in when the time is right … absolutely move while the situation's still hot, but make sure you're making a smart, calculated risk.
And don't bet the farm on a single deal or market.
---
More From The Real Estate Guys™…
The Real Estate Guys™ radio show and podcast provides real estate investing news, education, training and resources to help real estate investors succeed.
Orlando
Florida has long been a heralded go-to for tourists and RETIREES … who happen to be BOOMING!   But who else?
When it comes to choosing markets, you already know you are looking for DEMAND.  .The demand we are talking about comes from lots of people who sleep under roofs.  Florida boasts of over 20 million in population … It holds its own right up there with the largest states in the nation.  The Orlando Metropolitan Statistical Area is the third largest metropolitan area in the state of Florida.
At risk of sounding like a broken record … Big markets mean lots of people, political clout, infrastructure and lifestyle amenities.  Big also means economically diverse.  All these things are important for long term stability.
What else drives demand for this sun-shine state?
We're glad you asked!  You'll definitely want to read the latest Reports & Articles below, but here's some of our thoughts to prime your thinking-pump …
Florida continues to be a prime target for the migrating 75 million Baby Boomers … talk about demand!
You already know retirees love warm weather.  And Florida's climate is probably going to continue to meet the "Sun Belt" criteria for the foreseeable future.  The mass exodus of retirees to this sunshine state is far from over.
Who else is flocking to Florida?  Well, who else would be in the Boomers wake?  You guessed it, Millennials!  No other Florida metro makes the top 10, but Orlando ranks among the highest metros for the largest share of the millennial population.
High JOB GROWTH and affordability attract this younger generation.  According to Forbes, Orlando's job growth for 2016 ranked No. 1 compared with 382 U.S. metropolitan areas … Orlando is one of the top 25 MSA's currently (2016) experiencing the biggest economic surge.
Thumbs up for No State Income Tax!  Unless you've got wind of something different, there seems to be no change here in the near future.
Florida has been touted as a Low-Cost of Living state.  Housing is right up there as one of the biggest living expenses for most people.  If someone retired by selling a home in New York and relocated to Florida, their housing budget goes a lot further.  Ok.  That's interesting, but …
An even more important factor in assessing the cost-of-living is, not the market people are coming from, but the income of the locals.  The Housing Affordability Index is one thing we like to look at when considering the sustainability of a markets growth.  Is the market economy primarily fueled by foreign investments and out-of-state investors gambling on returns?  Or is strong, local economic health supporting the property rental rates and values?
This index measures median household income relative to the income needed to purchase a median-priced house.  The Orlando Metro's affordability index in 2016 was 58% above the national average.
Orlando is EXCITING!  We see a convergence of demographic demand, scarce supply, influx of out-of-state wealth, AND LOCAL economic stability.  As a whole, because of the large number of people that tend to move in and out of the state, Florida's housing market has historically been volatile … If you were watching Florida during the 2008 crash we don't have to explain this to you.
As real estate investors though, we don't buy whole states.  We buy particular properties, in particular neighborhoods.
Imagine you could see strong monthly profits, take advantage of the trends in demand, and secure your cash flow with a diversified, stable tenant base.
The Orlando MSA from July 2014 – July 2015 has the fastest growing population of the country's 30 largest regions according to the U.S. Census Bureau.  Orlando, and it's surrounding communitites, power the Orlando economy with blue collar and service workers diversified outside of the tourist industry – these communities tend to hold their values, rental rates and occupancy.
Put your boots on the ground and come explore the market for yourself!  In the meantime, here are some helpful resources we trust you'll find useful as you dive into this exciting area …
Radio Shows
Reports & Articles
Market Field Trips & Property Tours
Boots-on-the-Ground Teams:
Notable News
What do you think of when you hear "Orlando"?
For old guys like us, we think of tying a yellow ribbon 'round an old oak tree. (Google it if it didn't dawn on you what we're talking about.)  😉
But for most people, Orlando is a one trick mouse.
But there's a bigger story in Orlando that starts with Florida and involves demographics, economics and an appeal that transcends Disneyworld.
To muse on making a Magic Kingdom made up of little green houses for you and me…
Your magic host, Robert Helms
His mouse of a co-host, Russell Gray
Regular contributor and big brain, Ryan Hinricher
The great thing about magic is it often surprises you. And it's almost always astonishing.  So when we heard about what's happening in Florida…and Orlando in particular, we jumped on a jet to go see it ourselves.  It would have been more comfortable to ride inside the plane, but we got there safely.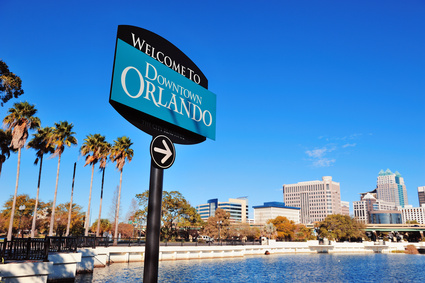 Of course, we never show up in a market without a guide.  And in this case, we knew we were in good hands with Ryan Hinricher.
Ryan's a true blue real estate entrepreneur.  But he also has a Wall Street background (though we don't hold that against him), so he likes to research, analyze and interpret data.
We first met Ryan in Memphis, where he and his partners have been investing for years.  And if you haven't been paying attention to Memphis the last few years, it's been and continues to be one of the great real estate investment markets in the country.
But once the operation in Memphis was up and running, Ryan headed to Orlando because the data said it was poised to become one of the happier places on earth.  At least as far as real estate investing is concerned.
So what's the big deal about Orlando (besides the Mouse)?  We're glad you asked!  And we think you're going to like the answers.
First, it's in Florida.  Yes, it's the same Florida that tanked in the recession, but as often happens… the farther they fall, the higher they bounce.  But we're not talking about real estate prices (though they've been moving up nicely).  We're talking about the critical pillars that make a real estate market work.
Did you know that Florida went from bleeding red ink to a budget surplus in these last few years?  Maybe California and Washington DC should take notes.  In fact, we're told the budget surplus is so big that the government is actually returning a big chunk of it to the taxpayers.  What a concept!
But there's more…
Did you know that the unemployment rate has dropped from the mid-9's (percentage) to the mid-6's.  In fact, in 2013 Florida ranks only behind Texas to be the #2 state for job creation!  Now we like Texas a LOT, but when you've got billions of barrels of gas and oil under the ground, you've got a strong foundation for job creation.  Florida's had to do it the old fashioned way…by attracting people and businesses. Not to say that Texas doesn't, because it's great for business too.
As one of only 7 states with no state income tax, there' an obvious reason for people and businesses to move to Florida.  And they are!  In fact, Orlando is in the top 5 fastest growing cities in terms of population.  And last time we looked, since people generally like to live, work, shop and recreate in real estate…more people is a good thing for the demand for real estate.
And just in case you were worried about how Florida could pay it's bills without an income tax, did we mention they have a big budget surplus?  Hmmmm….Washington DC should definitely be taking notes.
But it isn't just the great climate for business, investment (and weather) that makes Florida popular.
It's location makes it accessible and desirable to both Europe and South America.  And a weak dollar makes U.S. assets seem cheap to foreigners who have a stronger currency.  Plus, even though a lot of people in the U.S. are concerned about the U.S., it's still considered one the safest places to live and invest.  So wealthy foreigners are busily moving money into the U.S., including U.S. real estate.  Florida is definitely a beneficiary of some of that.
Of course, Orlando is a big convention town.  In fact, it's the biggest convention town in the U.S.  So between tourism and conventions, lots of people come to Orlando to visit…in addition to all the people permanently relocating.
We could go on and on (can you tell?)…because there are lots of things to like about Orlando.  But listen in to our interview with Ryan Hinricher and hear it for yourself.  And your reward for reading all the way to the bottom (or listening all the way through the show) is Ryan's free report on Orlando.  Click here to request yours now.
Meanwhile, if you're feeling an urge to investigate Orlando, ask not for whom the bell tinkers.  It tinkers for you.  At least we tink it does.
Listen Now
Want more? Sign up for The Real Estate Guys™ free newsletter
Don't miss an episode of The Real Estate Guys™ radio show! Subscribe to the free podcast
 Stay connected with The Real Estate Guys™ on Facebook!
The Real Estate Guys™ radio show and podcast provides real estate investing news, education, training and resources that help real estate investors succeed. Visit our Feedback page and tell us what you think!
Easy money caused hot markets to go super-nova. And when the music stopped these formerly high flying markets came crashing down in unprecedented fashion.  Now, there's a BIG MESS to clean up – and that's bad, right?
It depends on who you are and how you look at it.
Without re-hashing several of our past (and very excellent) broadcasts, suffice it to say that if you're a seller in a down market, you're not a happy camper.  But if you're a BUYER, you're a kid in a candy store – especially because prices have swung so far the other way, you might actually have equity on the day you buy.  Yes, Virginia, equity still happens.  But that's a whole other topic.
Of course, who wants to be a penniless kid in a penny candy store (don't even get us started on whatever happened to penny candy)?  If you lost your cash, credit and income in the recession, but can see the great real estate deals available all around you, there's still hope for you!
We've been talking a lot about syndication (raising money from others and forming a business to invest in real estate), but there's another, less complicated, way to profit in a market like this.  It's called "wholesaling".
You can wholesale anywhere, but it works best in markets that have been hit REALLY hard, the average price is pretty low, and whatever made the market attractive when things were hot still remains.  Hmmmmm…. can you think of any markets like that?
We thought of one and flew there to check it out.  We met a guy who is not only an active wholesaler, but he trains investors how to do it.  We thought you'd enjoy hearing from him, so we invited him to call in and share his insights.
Contributing to the conversation in this episode of The Real Estate Guys™ Radio Show:
Your wholesale host, Robert Helms
Your discount co-host, Russell Gray
Special guest, investor, entrepreneur and trainer, Lex Levinrad
Listen in and find our what's happening in the South Florida real estate market and how enterprising entrepreneurs are helping heal a hurting market place.
Listen now!
Don't miss a show – subscribe to the free podcast!
Want More?  Sign up for The Real Estate Guys™ free newsletter!

The Real Estate Guys™ Radio Show podcast provides education, information, training and resources to help investors make money with their real estate investing.
Every day, jobs, money, people and business are going global. Some come to the U.S. and some leave.  Some go both ways.  Maybe you've fantasized about cross-border transactions, in which case you may need to seek professional help.
Because we're us, we get to meet all kinds of bright, experienced and interesting people. It counter balances us.   The latest smart person we've met (wait until you see how many letters come after her name!) is our guest for this episode.
Revealing their deepest thoughts on this subtle topic:
Your head therapist, host Robert Helms
Your head case, co-host Russell Gray
Special call-in expert, CEO of MIAMI, Teresa Kinney CAE, CIPS, GRI, RCE, TRC
To avoid confusion, even though she wears the title of CEO of MIAMI, Teresa isn't an official from the city of Miami.  She's CEO of MIAMI (notice the ALL CAPS) which is comprised of several organizations: the Residential Association, the Realtors® Commercial Alliance, the Broward County Board of Governors, and the International Council.  You can learn more at www.miamire.com.
What impresses us most is that MIAMI is a top gateway for international real estate both coming into and going out of the United States.  So if you're interested in international real estate, MIAMI and Miami are great places to get connected.  In fact, there's a big international real estate event coming up October 30-31 featuring National Association of Realtors® Chief Economist Lawrence Yun, and The Real Estate Guys™!
Now some people think tracking markets and trends is a drag, but we like it! Astute investors watch for economic and demographic trends in order to effectively pick markets and properties poised to perform best over the next 10-30 years.
Located in the #1 hub for global real estate, CEO Teresa Kinney oversees the largest local association of Realtors® in the nation.  With access to all the statistics, plus gobs of anecdotal data from over 23,000 agents, Teresa has more insight into international real estate activity than just about anyone else! Of course, we couldn't wait to ask her a zillion questions.  Tune in and find out what she has to say!
Listen Now
Don't miss a show!  Subscribe to the Free Podcast
Want More?  Sign Up for The Real Estate Guys™ Free Newsletter!