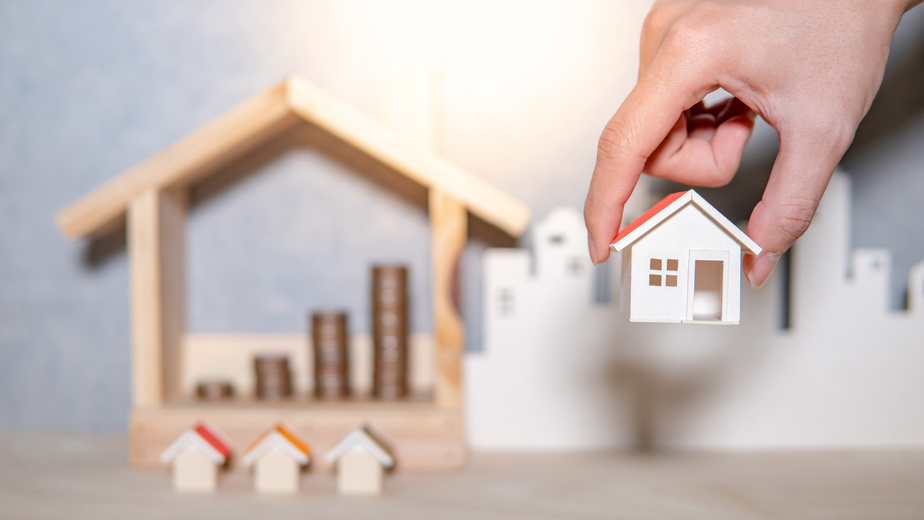 Everyone loves a hot market! But hot markets have their disadvantages. 
When markets heat up … prices go up … and yields go down. 
But that doesn't mean investors are stuck. 
There are things you can do to adapt and keep cash flow up … without having to change markets. 
We sat down to chat with our good friend John Larson to find out how he has made the most of one of the hottest markets in the last ten years. 
In this episode of The Real Estate Guys™ show, hear from:
Your heating up host,

Robert Helms

His hot-head co-host,

Russell Gray 
Managing Partner of American Real Estate Investments, John Larson
---
Listen
---
Subscribe
Broadcasting since 1997 with over 300 episodes on iTunes!
---
Review
When you give us a positive review on iTunes you help us continue to bring you high caliber guests and attract new listeners. It's easy and takes just a minute! (Don't know how? Follow these instructions).
Thanks!
---
Adapting in a hot market
Dallas, Texas, has been a hot spot for real estate investors for the last decade. But .. like any market … the tide is starting to turn. 
After 2008, the rules of the market changed. 
Dallas stood out because it had not one … not two … but multiple drivers. 
It had population. It had education. It had transportation. It had a business-friendly environment, low income tax, medical finance, tech distribution … it was the whole package. 
It ended up being the best real estate market of the past ten years … and it's not over yet … but yields have changed a lot. 
So, what's an investor to do?
As Managing Partner of American Real Estate Investments, John Larson has had to adapt to the changing Dallas market. 
Many people knew John and his team as the Turnkey Single Family people in Dallas … but his company has had to change what they do while maintaining the big picture of WHY they did it. 
Debt syndication and using your retirement to make money now
John says that the Dallas market is hotter than ever … but in 2017, the cap rates on the single family homes started to get compressed. 
"You can only push rents up so far," John says. "The values of homes kept going up because of the demand, so property went up as well."
John says his investors came to him primarily for cash flow. They were looking for passive income. 
So, John needed to find some new ways to provide that cash flow that investors came for in the first place. 
The first project they took on was debt syndication … partnering with a developer and syndicating funds on the debt side. 
"We came in as lenders to buy the lot and get the construction completed and get those units leased as office space," John says. 
A debt investor is someone that wants to have predictable income flow again, and it's not as risky as other ventures … with the opportunity for BIG returns. 
At some point, you have to graduate from single family houses and move to the next level, like multifamily or office space. 
John says there are great deals to be found … but you have to do a little nosing around. 
And you can't beat the opportunity for passive investing. 
With debt syndication, investors can be very hands-off and get as high a return as possible. 
Especially for the investor who is looking to lend money from their IRA or 401k, debt syndication is a great passive experience for them and a great way to maximize their retirement accounts. 
Many people don't understand that they can put their retirement dollars to work … but as soon as you can self direct your retirement funds … you've opened up a whole world of alternative investments. 
Because of the nature of a retirement account, you can't have a current benefit. It is really for tomorrow, not for today … so passive investments just make sense. 
These are solid deals in solid marketplaces … but people have a hard time getting their minds around why someone would want to use debt. 
In good deals, the asset pays back so quickly that there's not a lot of risk on either side. 
It really just depends on how your personal investment philosophy fits in. 
Keep your money working 
If someone is looking to put their money to work in a debt syndication type of deal, the big question is … how long is this deal going to take?
John says that the longest term he has done so far was with a new construction project … that was 18 months. 
The average term for a deal is usually about one year. 
"We want to get you money back within a year and have another deal lined up for you so you can keep your money working," John says. 
Keeping your money working … that's the key to finding high yields in a hot market. 
Learn more about the Dallas market and how John and his team are finding new ways to create cash flow without changing markets by listening in to the full episode. 
---
More From The Real Estate Guys™…
The Real Estate Guys™ radio show and podcast provides real estate investing news, education, training, and resources to help real estate investors succeed.
---
Love the show?  Tell the world!  When you promote the show, you help us attract more great guests for 

your

 listening pleasure!
When markets get hot, prices go up and yields go down.
What's an investor to do?
You can change markets … or change strategies to take advantage of what the market is giving you.
In this episode, we visit with an investor to find out he's adapted to keep cash flow up in one of the hottest markets of the last decade.
---
More From The Real Estate Guys™…
The Real Estate Guys™ radio show and podcast provides real estate investing news, education, training, and resources to help real estate investors succeed.
---
Love the show?  Tell the world!  When you promote the show, you help us attract more great guests for 

your

 listening pleasure!
Riding the wave of a hot market can be one of the most thrilling times of a real estate investor's career.
Of course, skilled equity surfers know how to exit before the wave breaks on top of them.  But how?
That's the topic of this exciting episode of The Real Estate Guys™ radio show!
Waxing down our microphones to ride the airwaves of talk radio…
Your hang ten host, Robert Helms
His hanging on co-host, Russell Gray
With all the talk about whether or not the stock market is overheated, we thought it was time to take a look at real estate and ask the same question.
Of course, real estate isn't an asset class…because no two properties are the same.  So it really comes down to what's happening in your local market.
Nonetheless, some of the principles of recognizing when a market transitions from appreciation based on fundamentals…to appreciation based on hot (and sometimes dumb) money chasing a trend…apply to real estate just as they do to stocks.
The nice thing about real estate…which is also one of the dangers…is it moves slowly.  And while it's easy to be proactive…it's also easy to fall asleep at the wheel.
So how do you know when a market is getting too hot?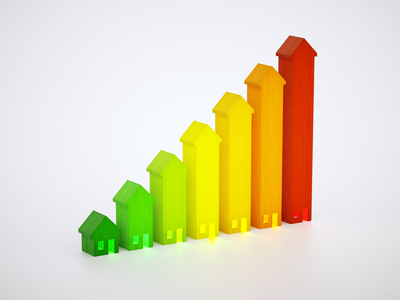 No surprise, it's mostly common sense…a little math…and keeping your greed under control.
So what does that look like?
First, you have to remember where value comes from…and it's NOT the "greater fool".
The "greater fool" concept drives a lot of "investing"…where you buy low today in the hopes some greater fool will come along tomorrow and pay you more.  Thus you book "a profit" for doing nothing more than carrying the asset for a period of time.
In buy and hold real estate investing…and arguably in all types of long term investing…value comes from income.
So when an asset produces income it has value.  The more income…the more value.
Therefore, when an asset's PRICE starts to climb, the first thing to ask yourself is whether that's driven by an increase in INCOME…or if it's simply a greater fool paying MORE for the SAME income.
Obviously, the latter can only go in for so long before the party has to end.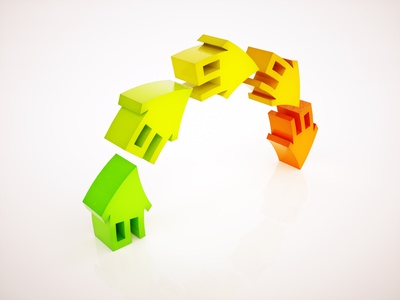 This is one of the problems with the bond markets right now.
For 30 years, investors have been paying more and more for the same income, which drives down yields (interest rates)…until rates fall to next to nothing.
At that point, where can interest rates go?
Right now, interest rates remain VERY low…and therefore very attractive…and even more so when they can be used to get some hot equity off the table.
More on that in a moment…
For now, the lesson is that investors can only bid up an asset price so far…until the income simply can't support it any more.
And when all that's left in the market is hot, dumb money chasing a trend…the minute the market cools down..EVERYONE is rushing for the exits.
So, it's VERY important to note that one of the first ways to recognize a market is heating up is when you see falling cap rates…or rising gross rent multipliers.
These are simply two different ways of saying investors are bidding up prices faster than incomes are growing.
BUT…it's a little more complicated than that…
Because when interest rates are falling…as they have been…investors can afford to bid up a property's price faster then the income, but still retain the same cash flow.
In other words, low interest rates are party extenders.  As long as cheap money is flooding into the market, the momentum continues.
But what happens when interest rates begin to rise?
Obviously,  it takes some…and sometimes a LOT…of wind out of the sails.  At least for the speculative money.
So if you're counting on cheap money being available for the great fool to take you out of an unsustainable position…you're playing with fire.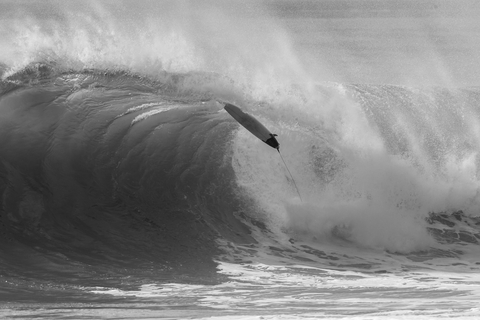 Now when it comes to real estate…especially single family homes…sometimes the price appreciation is driven by supply and demand factors.  After all, housing is not a discretionary purchase for most people.
Of course, this further complicates the analysis, but it's still based on income and interest rates.
After all, a homeowners ability to bid up a price comes largely from their ability to leverage their income into a mortgage.  Rising incomes and falling interest rates will push prices UP…while falling incomes and rising interest rates will exert DOWNWARD pressure.
The challenge is that owner-occupants don't usually consider the rental value of their property.  They simply look at the payment and decide if they think they can afford it.
But if YOU…the real estate investor…are playing in the single family home market…YOU need to be sure that if you can't sell the property to a retail buyer…or even another investor (who WILL be looking at the income)…can YOU afford to hold on until market conditions improve?
And if you're buying any tenant occupied property, even if the cash flow is solid now…and you're main play is to see sell later for a profit…then even when rents are rising…it's wise to consider whether wages are rising too.
Sometimes because of low supply and high demand, tenants are simply devoting more of their income to housing.
If so, how long can THAT go on?  And what if other prices, like food, energy and healthcare for example…are going up faster than wages?  That squeezes your tenants even more.
Here's the point…
When prices are rising and you're investing into a mature up cycle, be attentive to market selection, tenant demographic, interest rate risk, and net cash flows.
Each acquisition needs to be structured to survive a downturn.
So, if you're buying a property in a hot market expecting to sell it in the short term for a profit..and you're not structured to stay in for the long term…even if that's a Plan B…you may end up in a VERY uncomfortable position.
Of course, if you're sitting on several appreciated properties and you're able to refinance them to extract the equity, but end up with sufficient cash flow to conservatively control the property regardless of the short term price direction…it might be a good idea to get some of that equity off the table.
Liquid equity can be useful for snapping up bargains in a downturn…handling cash flow emergencies over the long haul while waiting for a market to recover…or simply moving into a new market which has more upside potential.
When and how you decide to manage your equity will be based on your ability to recognize a hot market and manage your greed…because hot markets can be seductive.
So listen into this episode as we discuss how to recognize when a market gets too hot….and what to do about it.
Listen Now: [sc_embed_player fileurl="http://traffic.libsyn.com/realestateguysradio/How_to_Know_When_a_Market_is_Too_Hot_and_What_to_Do_About_It.mp3″]
The Real Estate Guys™ radio show and podcast provides real estate investing news, education, training and resources that help real estate investors succeed.