While a lockdown stops the economy and slows everything down … putting downward pressure on prices … central banks led by the Fed are conjuring TRILLIONS of fresh dollars out of thin air. And Uncle Sam is making sure they get into circulation.
Will prices rise or fall? Can an economy grow when it's locked down … or will it recede perhaps even into a dismal depression?
And how long will the world trust a dollar that's being diluted by the trillions on a monthly basis?
Tune in and find out when we talk all this and more with PhD economist and best-selling author Richard Duncan.
---
More From The Real Estate Guys™…
The Real Estate Guys™ radio show and podcast provides real estate investing news, education, training, and resources to help real estate investors succeed.
---
Love the show?  Tell the world!  When you promote the show, you help us attract more great guests for 

your

 listening pleasure!
Here's another installment in the continuing saga of Crisis Watch 2020 …
Last time, we discussed the scope and sequence for the mutation of the current health crisis into a potential dollar crisis.
If you haven't read it, try to fit it into your hectic sheltering-in-place schedule.
We think it's important to have context for the deluge of data, news, and opinions overwhelming your senses. Without context, it's just a lot of scary noise.
Today we're considering the future of real estate in a perpetual and post-pandemic world. After all, we are The Real Estate Guys™.
And last time we looked, none of the talking heads on mainstream financial media are talking to real estate investors. So, we will.
Of course, real estate is a vast topic with a multitude of sub-sectors. Each is affected by both micro and macro factors.
All that is obviously WAY too much for a deep dive in a weekly muse.
But with only a few exceptions, when it comes to real estate, it's really ALL about jobs and incomes.
And right now, it's no secret the jobs market is imploding in unprecedented fashion. The Atlanta Fed is projecting a STUNNING 42% decline in Q2 GDP.
Imagine if your blood pressure, paycheck, or rents declined 42%. Ouch.
The Federal Reserve and the U.S. government (not the same thing) are frantically trying to stave off depression with both monetary policy (lower interest rates) and fiscal stimulus (government spending).
But at the end of the day, it takes real jobs to produce real income to make real rent and mortgage payments on real estate. Really.
It's productivity that creates products and gives money its value. Money from nothing doesn't create goods and services to consume.
More money and less production usually leads to shortages and high prices. That's hard on everyone, but especially tenants.
So, policymakers are like Han Solo flying into the asteroid belt in Star Wars: The Empire Strikes Back … attempting to successfully navigate a VERY dangerous landscape.
The plan seems to be for the Fed to use EXTREME dollar printing to fund ginormous government spending, suppress interest rates, and buy almost everything from local bonds to ETFs … maybe even stocks.
Ostensibly, the goal is to prevent a collapse of asset prices and the financial system (banks and bond markets) they support.
This presumably buys time for the economy to be re-ignited, so businesses, jobs, and incomes are restored. But at what price? And will it work … fast enough?
Maybe. But it's probably smart to be prepared in case things don't go as planned. This crisis is unprecedented. No one really knows what will happen.
In practical terms, we think increasing liquid reserves, tightly managing cash flow, dumping marginal properties in marginal markets, and staying tight with your mortgage professional are all things that make a LOT of sense right now.
We're guessing free cash flow, liquidity, and access to capital will all be very valuable in the very near future.
For active and aspiring syndicators, NOW is a GREAT time to expand and educate your network of prospective investors …
… preparing them to join you in taking advantage of the bargains likely coming to a neighborhood near you.
Meanwhile, some investors are choosing to sit on the sidelines until AFTER the crisis passes and things stabilize.
Waiting for things to stabilize could be a BIG mistake …
First, things don't "stabilize" on their own. Things stabilize because intrepid investors step into the chaos and go bargain shopping.
Think about it. It's the very act of grabbing the best deals while others sit out which puts in a price bottom and stabilizes a market.
So a stabilized market is one that's already been picked over. If you want the best bargains, you need to be among the brave and bold.
This isn't to suggest throwing caution to the wind and buying anything anywhere for any price. That's dumb any time, but especially when a storm is clearly on the horizon.
But if you're in it for the long haul, which is what true real estate investing is all about …
… then the best "price" is a whole lot less important than great long-term financing.
That's because when the best price is available, it's often because financing is limited, expensive, or not available at all.
So, go back and think about where we're at in the pandemic …
A health crisis leads to a lock down which crushes commerce … taking revenue, jobs, and paychecks with it.
Real estate values start to fall because buyers are either unable or unwilling to buy … and demand slows. Of course, that usually proves to be TEMPORARY.
Meanwhile, the economic crisis means missed payments and debts going bad. Lenders get nervous and credit starts to tighten. It's already happening.
Of course, bad debt in a debt-based system is its own next-level nightmare.
IF the economic crisis continues, the bad debt contagion spreads … collapsing credit markets and threatening the banking system.
Think 2008 … only WORSE.
When this happens, credit's not just tight. It's nearly non-existent.
So yes, bargains are everywhere, but you better have CASH.
That's why we think it's smart to convert equity to liquid reserves while both equity and great financing are still available.
Of course, when you find the right deal in the right market with the right cash flow and you're able to obtain great LONG-TERM financing …
… then you can ride the price train down and back up again on the backside.
Remember, what happens from the time you buy until you sell doesn't matter much as long as cash is flowing positively in between.
Plus, with the updates to the tax law, rental real estate got an additional boost to the already awesome tax reform accelerated depreciation credits.
These tax breaks reduce taxes in the future, but can now also help you reclaim taxes paid in the past. This all really helps with your cash flow early in your ownership when you need it the most.
Lastly, consider how much pressure is being put on the U.S. dollar to prop up the entire world's collapsing asset prices and credit markets.
Gold is signaling concerns about long term inflation. Smart investors are paying attention. We hope you are too.
Will the dollar soften, crash, or collapse … causing the dollar price of real assets like real estate and gold to soar?
No one knows. But it's certainly possible. We'll be digging deeper into this hot topic in our upcoming Crisis Investing webinar.
But whether it's only the 2 percent per year inflation the Fed targets … or a much higher rate which could result if the Fed loses control and the dollar collapses …
… the key to profiting from inflation is DEBT.
And the best debt on earth is real estate debt because you enjoy very low interest rates and payments which can be locked in for the long term …
… with no margin calls …
… plus you get control of a real asset that produces income for servicing the debt …
… plus you only need to put in a fraction of the price … 30% or less down payment in many cases… which means you don't have much capital at risk if you get long term deflation …
… plus you get fantastic tax breaks to further enhance your after-tax cash flow.
Meanwhile, you earn inflated dollars which might be worth less against today's products and services … but worth a lot when paying off that old debt.
So the key is to acquire cash flowing assets with debt. This is real estate 101, but what makes it work is INFLATION.
And right now many pundits believe (and gold is confirming) the stage is being set for accelerated inflation.
The danger, as any seasoned investor will tell you, is lack of liquidity.
But with dollars losing value and banks paying zero interest, who wants to hold cash?
This is where gold comes in … not as an investment, but as liquid reserves that can insulate you from long term inflation.
In a world where massive printing of dollars (inflation) is the singular "vaccine" being administered to prevent economic contagion …
… it's arguably urgent to start taking precautions to prepare for the potential decline of the real value of the dollar.
The main ingredients are income property, debt, and gold.
When you mix them properly, you insulate yourself from the negative effects of inflation while positioning yourself to create real profits.
We'll be talking more about this timely and important subject in the weeks ahead. Stay tuned!
Gold & Silver
Protect yourself against inflation and preserve wealth with precious metals … lasting assets with lasting value!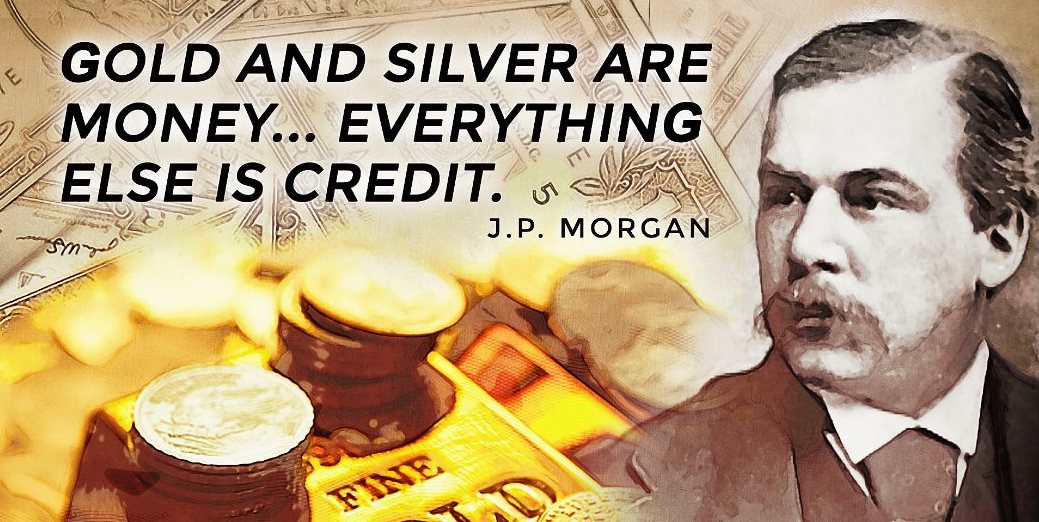 This is still true now!  Gold and silver are REAL assets with REAL value … and an unwavering rock for core stability in any investors portfolio. 
Precious metals are ALWAYS worth something … and tend to become more valuable when paper money fails.  In actuality, gold and silver HOLD their VALUE while other currencies continue to be devalued by governments and banking institutions. 
That's why gold and silver have been at the core of wealth and monetary systems for centuries, and why  … smart investors look to these assets to preserve personal wealth and hedge against inflation. 
Precious metals like gold and silver are one of the few asset classes that hold their purchasing power in times of uncertainty. 
In fact, after the 2008 housing crisis, Gold and silver overperformed projections as demand soared for the next few years … 
And in 2020 … Public demand for deliverable hard asset precious metals is actually stronger than in 2009! 
And you can't just pull out a printing press and produce more gold and silver to meet increasing demand on a moment's notice.  
Some argue against the metals because of their lack of liquidity, but when you find yourself needing liquidity …
 You can borrow against your gold and silver reserves! 
In addition to being desirable and valuable … Silver offers significant utility as well!  It is an essential material for electronics, cell phones, solar panels, and consumer products like jewelry, silverware, and mirrors. 
As silver is more abundant than gold, it is less expensive and can be bought in more incremental varieties and liquitied in smaller incremental quantities as well. 
One thing to pay attention to for spotting opportunities in the precious metals space is the gold/silver ratio … measuring the strength of gold versus silver prices. This ratio shows investors how many ounces of silver it takes to purchase one ounce of gold. So, a ratio of 25 to 1 means it takes 25 ounces of silver to buy one ounce of gold. 
The gold/silver ratio can be a valuable tool to determine the right time to buy gold or silver.  Some investors choose to buy silver when the ratio is high and switch to buying gold when the ratio falls. No matter how you buy …
Gold and silver are lasting assets to secure your portfolio with lasting value! 
Explore the resources below to get to know this market better … 
Radio Shows
Reports & Articles
Upcoming Events
Boots-on-the-Ground Teams
Clues in The News
Personal development guru Tony Robbins reminds people …
"Success leaves clues."
The idea is that success isn't purely a product of blind luck or extreme innate ability. For guys like us, that's REALLY good news.
Success is much more a matter of developing the knowledge and discipline to take aggressive action based on proven patterns and principles.
So if you carefully observe both what a successful person does and how they think, you can often replicate their thinking, behavior, and results.
Similarly, if you've had success in one area of life, you can probably apply those principles to other endeavors and achieve success there too.
That's why we pay attention to successful people … even those who aren't real estate investors.
So we perked up when we saw this headline …
Warren Buffett offers his 2 best pieces of advice for aspiring young investors
– Yahoo Finance 4/28/20
Of course, notwithstanding his investment in Berkshire Hathaway Home Services, Warren Buffet isn't really a real estate guy.
But Warren Buffet is arguably one of the most successful, famous, most admired investors in modern history. There's probably a lot to learn from him.
And since we need a timeout from our intense monitoring of the macroeconomic tsunami forming on the horizon …
(we'll do a deep dive on our upcoming Crisis Investing webinar)
… today we're looking at what real estate investors can learn from Warren Buffet.
After all, at nearly 90 years old, Buffet has seen his fair share of crises. Few people on earth are as experienced at navigating stormy economic times and building wealth in spite of frail financial infrastructure.
So according to the Yahoo Finance article and accompanying interview video, Buffet's first tip is to learn accounting.
Tip number two is do NOT invest based on charts (an approach referred to by stock traders as "technical analysis"), but rather to focus on "buying good businesses instead."
As with most brilliant people, there's a lot of wisdom packed into just couple of sentences. So let's take a moment to unpack it and look for principles we can apply to real estate investing …
TRADERS attempt to buy low and sell high … going from cash to asset to cash. The mindset is to accumulate cash.
INVESTORS seek first to acquire a stake in a profit-generating enterprise. They focus on accumulating cash FLOW … or what we call the ongoing efforts of others.
Of course, they're happy to buy low and enjoy some capital gains too. But the purpose of buying is to acquire cash flow.
In real estate, flippers and wholesalers are TRADERS … they hustle to go from cash to asset to cash.
The difference between a stock and real estate trader is the real estate trader has the ability to improve the asset (add value).
So the real estate trader has some degree of control over creating the capital gain they wish to realize. The stock trader does not.
But whether in stock or real estate trading, the long-term financial performance (the accounting) is less important than the short term "mood of the market" (the technicals).
If the market is hot and new buyers are piling in … especially if those buyers are equipped with cheap credit … then it's a lot easier to sell high to the next guy.
This investment philosophy is sometimes called "The Greater Fool" because your exit always requires someone coming along willing and able to pay more.
And when rising prices are dependent upon healthy credit markets and abundant jobs, and one or both crash, the line of greater fools gets short real fast.
So the challenge, as many traders just discovered, is hot markets can turn cold quickly … and you can end up a reluctant long-term holder.
Of course, with leverage (margin on stocks, or mortgages on real estate), you may not be able to hold on for the long-term. Then it's a wipe out.
Mortgages are far more forgiving than margin debt on securities, but negative cash flow on a negative equity property is no fun either.
On the other hand, real estate INVESTORS are much more like Warren Buffet …
… except instead of buying businesses, real estate investors are looking to populate portfolios with profitable cash-flow producing properties.
This is a very timely discussion, because in challenging times like these, QUALITY matters.
And when it comes to sound investments, quality is cash flow.
To survive and thrive long-term, it's important to look for sound properties … in relatively strong markets … managed by great teams … and serving a viable demographic.
Yes, many markets are weak now … and getting weaker. Ditto for demographics. But some aren't. And some are well-positioned to bounce back better when things open up again.
So it's not all doom and gloom. In fact, markets which are dipping now, but positioned to bounce back soon, could present great acquisition opportunities.
This isn't the time to sit out or tip toe through the trauma.
However, you'll need to know how to look at the operating financials of an income property … the accounting of real estate.
Warren Buffet says, "that's got to be like a language to you."
In other words, you're not looking at the entrance price, exit price, and profit potential. You're looking at how to hold for the long term in between.
The Yahoo article refers back to an annual letter Buffet sent his investors way back in 1988 …
"Our favorite hold time is forever."
– Warren Buffet
In Seven Habits of Highly Effective People, Steven Covey explains it's important to "begin with the end in mind."
When you approach real estate as a commodity to trade with your end game being cash … then you'll focus on short term circumstances and structures to produce short term results.
Then, at the end of the transaction all you end up with is cash.
Worse, cash in the bank pays next to no yield, and with the Fed printing trillions, there's a possibility (probability) cash will lose value.
So to protect your "profit" you'll need to quickly find another asset to buy.
But when you approach real estate as a "going concern" … a business … then you underwrite, structure, and manage it very differently … for the LONG term.
It's not a date, it's a marriage.
This matters more than ever right now …
It's not a stretch to think prices for many properties will be falling as the damage done by the COVID-19 shutdown permeates through the economy.
We expect a big chunk of the damage to metastasize through credit markets, further weakening the economy and letting a lot of air out of property prices.
This is a very challenging environment for real estate traders. It's hard to buy low and sell high when prices are falling faster and farther than any value you might add.
Meanwhile, many investors will sit on the sidelines and let viable deals go by because they don't want to "pay too much".
But if you have a 10 or 20 year hold horizon (remember … "our preferred hold time is forever") …
… it's less important what you pay today versus having a viable property and structure you can live with long term.
Sometimes prices can fall so you could theoretically buy lower. But if it's because the availability of capital or credit if limited, it might hider your ability to buy with an optimal structure.
Also, real estate isn't a static commodity. If the property is in good shape and you pass at the higher price, the lower later price could be because the condition of the property or tenant mix deteriorates.
So sure, you might wait and get the lower price, but is it a better buy? Maybe not. That's why we say if the deal in front of your make sense, buy it.
Lessons from Warren Buffet's career suggest that quality is present in all markets.
The time to buy is when an individual deal makes sense and can be structured for the long haul.
If the bust becomes a boom, all ships rise with the tide.
But if the boom becomes a bust, only the well-structured property ownerships will survive to the next boom.
Investing is different than trading. And success is simply a matter of focusing on the relentless execution of the boring basics.
Sure, it's fun to flip the hot property and find yourself neck-deep in a pile of green paper.
And if you're short on liquidity, you may need to do that from time to time (though we prefer syndication as a preferred path to having more cash to invest with).
But if you're aspiring to build a portfolio of properties and a pile of passive income, then it's wise to take a long-term approach and focus on fundamentals as a proven path to resilient prosperity.
Until next time … good investing!
Just when you thought things couldn't get any more insane, the price of oil dropped all the way to NEGATIVE $37.
Of course, it bounced back to a positive (but still very low) price of about $12.
We're guessing there's a big opportunity somewhere in all of that … just like if rents crashed temporarily. We'll look into it.
Meanwhile, Uncle Sam is rolling out Free Stimulus Money Phase whatever … all freshly printed by the (privately owned) Federal Reserve.
We're not sure how many dollars the Fed can print before dollar-holders start moving into something else. Russia dumped dollars for gold quite a while ago.
Looks like Bank of America thinks more investors will follow suit …
Bank of America recently RAISED its 18-month dollar price target for gold to $3,000 an ounce … 50% higher than gold's all-time high …
… because "the Fed can't print gold." (the title of B of A's report).
So it's not just Peter Schiff, Robert Kiyosaki and Jim Rickards who think the dollar could be headed down … and gold is where many will flock for safety.
If you're a nose-to-the-grindstone Main Street real estate investor and haven't paid any attention to the dollar, gold, and oil …
… it's time to wake up and smell the crisis.
Because as we discussed in our last muse … and the one before that … the fundamental flaw in the financial system is too much debt.
We won't beat that horse again except to say it seems the Fed is betting the dollar is strong enough to paper over all of the debt and neither will implode.
So the question every investor … including real estate investors … should be considering is …
… will this economic shutdown and money printing result in inflation or deflation?
Inflation makes your rents (and expenses) go up. At least once it makes its way through the entire system.
Of course, wages haven't seen much inflation in a long time. So demand-driven rising rents actually pushed some people down the ladder or out onto the streets.
Inflation causes equity to happen all by itself … no hammer, paint, or new carpet needed.
Inflation makes debt easier to pay off.
That's why all borrowers, including indebted governments, LOVE inflation … and central banks work furiously to create it.
Of course, deflation is the opposite of all that.
Deflation causes equity to disappear and wages and rents to decline. It makes the mortgage payment harder to deal with.
Deflation causes debts to go bad, which is why banks (lenders) are scared to death of it.
Once a deflationary spiral begins, it's really hard to stop it. Ask Japan.
Deflation (or preventing it) is what the Fed's "price stability" mandate is REALLY all about.
So the Fed's not interested in keeping prices low … it's trying to keep them HIGH and rising at least 2% per year.
But as the Rolling Stones said and the Bank of Japan can attest … you can't always get what you want. At least not exactly when, where and how you'd like.
So will it be INFLATION or DEFLATION?
Yes. At least in terms of prices. Both can be present at the same time, and we're already seeing it. Gold is up while oil is down.
That's because rising and falling prices are factors of currency supply, leverage, and supply vs. demand.
When the Fed prints money, it increases currency supply. If you focus solely on that, you see hyper-inflation. After all, they're printing TRILLIONS.
But when credit markets collapse (the reason the Fed is printing), leverage decreases … letting air OUT of prices.
That's why real estate values plummeted in 2008. Anything dependent on financing falls when financing fails.
And when supply is short in the face of demand … prices rise … if you can get product at all. Think of recent price gouging in medical masks or toilet paper.
Conversely, when demand disappears in the face of strong supply … prices collapse … as just happened in oil.
Currency supply, leverage, supply and demand are like three tension wires holding an old-fashioned TV antenna upright.
The trick for the wizards behind the curtain is to balance them so prices remain "stable" … which for the Fed means plus 2 percent per year.
The trick for a lowly Main Street investor is to watch all this …
… and then accurately anticipate what's likely to happen and auickly position to avoid catastrophe and capitalize on opportunities.
It's also important to consider whether the factor causing the shift is permanent or temporary.
Will oil demand be this low forever? For a while? For a season? What about unemployment? Dollar demand?
We know … it's a little complicated. But it's not rocket science. And it's worth the effort to gain context for all the non-stop info in the daily financial news.
Armed with context and information, your mission is to thoughtfully consider what to do in different scenarios.
This is a VERY IMPORTANT exercise RIGHT NOW … because everything is changing so fast.
The time to design the fire escape isn't when the house is on fire. And there's already a fair amount of smoke. This is no time to hit the snooze button.
We're going to leave you with some questions to ponder for now, while we get back to work on the upcoming Coronavirus Crisis Investing webinar …
If unemployment remains high and wages fall, then which geographic markets, demographic markets, and product niches are likely to win and lose?
If credit markets seize up as badly or worse than 2008, how will your current portfolio of deals, debt and equity be affected?
If real estate prices collapse, what can you do NOW to mitigate the risks and capitalize on opportunities?
And the super-bonus extra-credit question …
If the dollar loses reserve currency status, what happens to your portfolio, liquid net worth, and purchasing power? How can you hedge?
Hey, no one said real estate investing is paint by numbers.
Diligent investors need to think, imagine, and mastermind with each other to find creative ways to survive and thrive.
You can't control external factors, but you can decide how to react. Do your best to accept the challenge and enjoy it.
After all … "We're all in this together."
Until next time … good investing!
The Joint Center for Housing Studies of Harvard University recently released a special report on America's Rental Housing 2020.
There are lots of reasons to pay attention to housing … rental or otherwise … even if it isn't your primary real estate investing niche.
Housing is much less a driver of economic health than it is a gauge of it.
When people are doing well, they buy homes or pay their rent. When people are struggling, it shows up in housing.
Sure, employment and wages can be up … but if rising wages aren't providing REAL purchasing power, they're deceptive.
When housing costs rise faster than wages for an extended period of time, it's a clue that society is headed towards a problem.
This report reveals some of this is happening right now.
No society can be considered economically sound if its people can't afford a place to live.
And no matter what niche you're in, as an alert investor, it's wise to consider how the overall economic environment affects you directly or indirectly.
Of course, there are ALWAYS reasons to be concerned … and there are ALWAYS opportunities. So no indicator is inherently good or bad … it's just a clue to guide better investing decisions.
The report is 44 pages, but worth the read. You can download our marked-up copy here.
For now, here are some of our more notable takeaways …
"After more than a decade-long run up, renter household growth seems to have plateaued."
ANY time a long-term trend shifts, it can be hard for nose-to-the-grindstone investors to see it … until it's too late to adjust. That's why we read studies like this.
And while the cause of the shift is yet to be disclosed …
(it could be more renters are becoming homeowners … or … more renters are becoming homeless … or something else altogether …)
… the important thing is demand for rental housing and apartments is declining for the first time in over 10 years.
Economics 101 says when demand declines, prices will probably follow. So landlords counting on growing demand for their properties should pay attention.
Of course, the flip side of demand is supply, and the report says …
"… continued strength of new construction …"
"…constraints in new supply …"
Hmmm … at first glance, this seems contradictory. Are more units coming or not?
The concern is a glut of new supply hitting the market just as demand is declining …
… because this would drive rents down and potentially negatively impact a landlord's incomes and occupancy rates.
As an aside, remember what we call the "production lag". This lag is often the cause of little booms and busts.
What happens is demand temporarily overwhelms supply and prices rise.
Then suppliers (builders) see those higher prices and high demand as an opportunity to feed supply to the market a profit.
So they ramp up production. But it takes time to build. There's a lag.
And if too many builders all jump into the market with new construction …
… when all those units eventually hit the market, they can suddenly reverse the supply and demand dynamic … causing prices to retreat.
So tight supply triggers a price boom followed by a construction boom leading to over-supply … which triggers a bust. And it's easy to get lost in the lag.
This is a normal ebb and flow every investor should pay attention to.
But this report talks mentions strength of construction at the same time it describes constraints in new supply. Weird.
Or maybe not …
The reason is found in market segmentation.
As we find in the report …
"New rental construction remains near its highest level in three decades … with a growing share in larger buildings intended for the high end of the market."
Meanwhile, there's a …
"Dwindling supply of low-cost rentals …"
So there's growing abundance in one segment… and constriction in another segment. But this still isn't the whole story.
The report points out …
"… rising costs of housing development are a … key factor … particularly the soaring price of commercial land which doubled between 2012 and mid-2019."
Another reason builders are focusing on the high income renter is …
"… the cost of labor, materials, contractor fees, and local taxes, also jumped by 39 percent over this period, or three times the rise in overall consumer prices."
You may have heard policy makers proclaim there's no inflation … or not enough.
But when it comes to housing, which is a significant and important personal expense …
… there appears to be LOTS of inflation … and it's not just a supply and demand problem.
When it takes more dollars to buy land, labor, and materials … important components of cost … you have higher prices in spite of declining demand.
In fact, you have declining demand because of rising prices.
That's inflation.
Of course, gold has been signaling inflation.
Gold was "up" nearly 19% in 2019 … which really means the dollar fell. So now it takes more dollars to buy the same stuff … and it's showing up in real estate.
The important thing to remember is inflation doesn't make anyone richer. In fact, as this report is pointing out, inflation makes most of society poorer.
This is probably the real reason why there's an affordability crisis in housing.
But policy makers either don't understand this, or they deny it, or they aren't willing to fix the root cause (a failing monetary monopoly) … so they attempt to legislate away the symptoms.
"In the last few years, states and localities have increasingly turned to rent control as a means to protect households from larger rent hikes."
But rent control doesn't address the components of cost.
All rent control does is discourage builders and investors from putting capital into affordable housing in rent-controlled areas … making the problem worse.
Another "solution" revealed in the report … one which property owners of all stripes should pay attention to … are zoning changes allowing more density.
In other words, if land is too expensive, cram more units onto each parcel. As the report points out, local cities and states are changing laws to …
"… allow construction of duplexes and triplexes on lots zoned for single-family housing."
Of course, these changes affect property values and communities where homeowners and investors already own properties.
This is another thing to watch for in areas where you already own residential properties … especially single-family homes.
It could be an opportunity to build a little infill project… scrape an SFR and build a multi-unit … or dump an SFR and get out before values fall.
There's a LOT more in the report … including remarkable data showing the fastest growing demographic of renters is age 65 and up.

One of the challenges of rentals for seniors is that much existing inventory isn't properly configured to meet their unique needs.
Of course, challenges create opportunities for real estate entrepreneurs.
The bottom line is the rental housing market is changing for economic, demographic, and political reasons.
Real estate investors are well-served to pay attention … and look past their recent experience or current market conditions in looking forward.
These trends are often subtle, but powerful.
When you can see them forming early, you have more time to make moves to capture opportunities and mitigate risks.
But you MUST be paying attention … and talking with other alert investors to help you interpret the data and hash out viable strategies.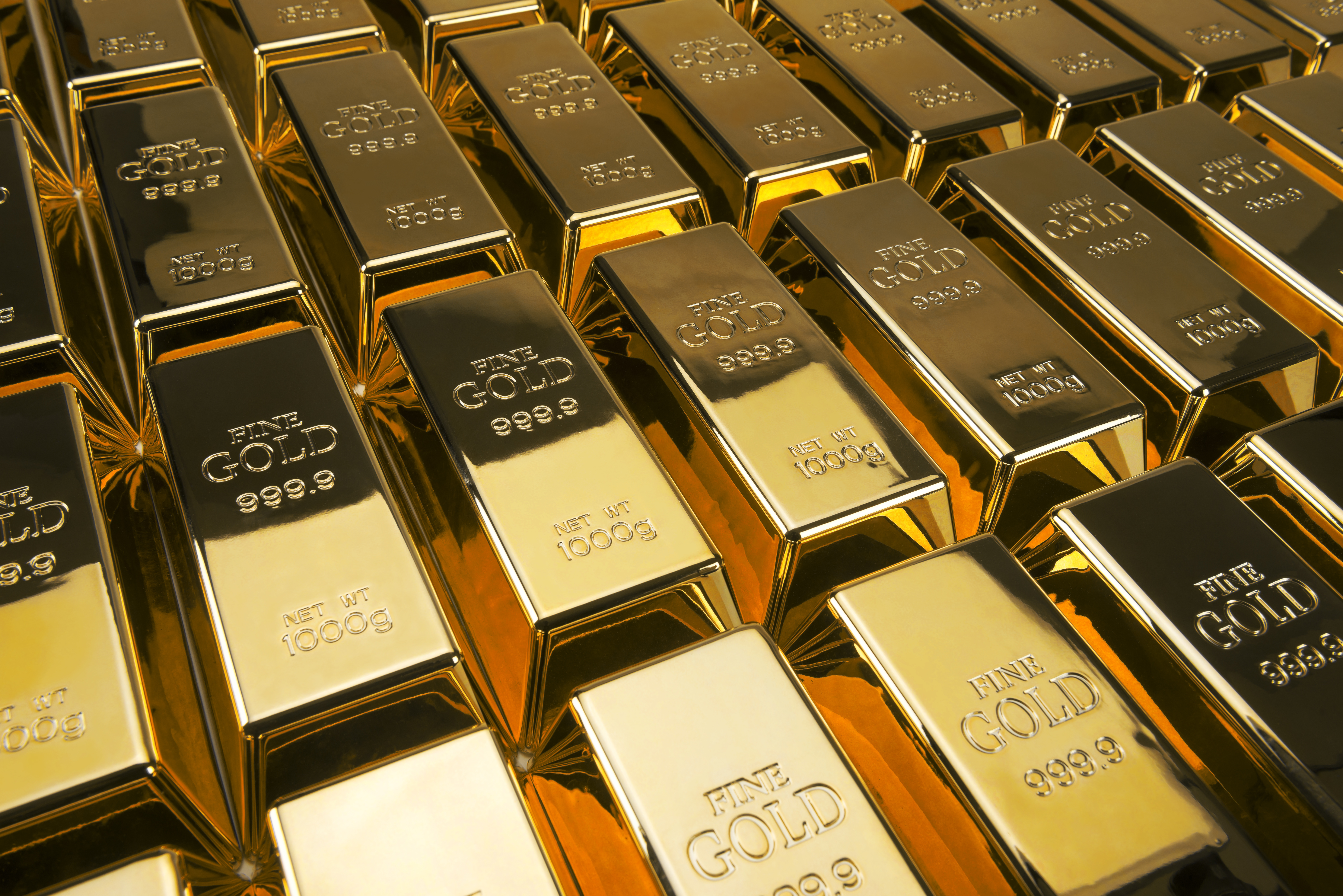 We're coming at you with interviews recorded live at the 2019 New Orleans Investment Conference!
We're sitting down with a remarkable lineup of economic and investment experts … from precious metals to the Fed and beyond!
Listen in for valuable perspectives into the economy, the job market, interest rates … and more!
As always, we offer information … not advice. Always run your ideas by a qualified professional. We're here to provide commentary, education, training, and resources to help investors like YOU find success. 
In this episode of The Real Estate Guys™ show, hear from:
Your invested host,

Robert Helms

Money manager,

Peter Schiff 

Former Fed official,

Danielle DiMartino-Booth

Billionaire and CEO of Sprott US Holdings Inc.,

Rick Rule

Renowned economist,

Mark Skousen

Gold expert,

Brien Lundin
---
Listen
---
Subscribe
Broadcasting since 1997 with over 300 episodes on iTunes!
---
Review
When you give us a positive review on iTunes you help us continue to bring you high caliber guests and attract new listeners. It's easy and takes just a minute! (Don't know how? Follow these instructions).
Thanks!
---
What's going on with gold
As much as we love real estate, we also keep our eyes on other economic metrics. 
For this episode, we're in New Orleans at the 45th annual New Orleans Investment Conference … and we have a lot of great guests for you. 
We're talking gold mining, the Fed, the economy … and more!
Russ was unable to make it to the event this year … but money manager Peter Schiff is filling in. 
"This conference started in the '70s. Because of inflation, people started buying gold. The same thing is happening today, so this conference never goes out of style," Peter says. 
At its root, this really is a gold conference. So, let's start with gold. 
People don't really appreciate the fact that gold has been going up. In the last two decades, gold has increased in value five times over. 
That's a greater increase than the Dow or the S and P. 
Central banks are creating inflation and printing a lot of money. They are basically saying that they don't want savers to have a positive return. They want you to lose money on your savings. 
So, what are you going to do? 
For many people, gold is the answer. They hold gold instead of placing money in a traditional savings environment. 
This conference is unique because we have gold buyers but also gold producers in the audience. 
"I think there's an incredible investment opportunity in gold mining stocks, because this whole sector has been overlooked by Wall Street," Peter says. 
When the price of gold catches up to where it should be, there's going to be many mines that come into production and are much more profitable. 
But investing in gold in this way does come with risk. Peter recommends working with an expert who understands this specialized business to ensure you put money behind the right mining company. 
The merits of mining
Rick Rule is a billionaire CEO … but his expertise is in mining. 
Many people think of gold and silver and think of small coins … but there is a lot that happens before mined gold becomes that coin. 
You have to permit and finance the construction of a mine. You have to operate a mine and … when the gold is gone … you have to responsibly close the mine. 
"There's a lot more losers than winners in this business," Rick says. "Mineral exploration is really technology, so it's a similar situation to high tech venture capital. Most ventures fail."
The point, according to Rick, is don't try to beat the market too much by taking many risks. 
Instead, participate in the market, and buy into the best companies to avoid making mistakes. 
Rick says that the best way to begin is by owning some physical gold. Then, invest in a company that has growing reserves and revenues rather than companies that are cannibalizing their existing asset base. 
The state of the Federal Reserve
Danielle DiMartino Booth is still "fed up" … she worked at the Fed and then wrote a book about how it is bad for America. 
Needless to say … she offers a unique perspective. 
"I was able to be there at the advent of taking interest rates to the zero bound, of venturing into this grand experiment of blowing up the Fed's balance sheet," Danielle says. 
All along the way, Danielle says, there were assurances that this move would be temporary and reduce the size of the balance sheet … but we now know it's neither of those things. 
In addition to quantitative tightening, currency in circulation around the world has been going up, and that pulls an additional amount of reserves out of the financial system. 
Danielle says that foreign central banks had been parking a lot of money at the Fed, because they have negative interest rates at home … doubling the effect of pulling reserves out of the system. 
The treasury had depleted its checking account … so they had to rebuild the balance. Now we're running trillion dollar deficits. 
And in a matter of weeks, the Fed has ramped up its own liquidity injection … something Danielle says we would have thought of as unheard of a year ago. 
So, it's going to be interesting to watch how things play out. 
Diversification in a bull market
Mark Skousen is a renowned economist and the longest standing speaker at the New Orleans Investment Conference. 
Mark is always in touch with the market cycle … and he has some observations of the current economy. 
"This is the longest-running bull market in our history, and this is the most disrespected stock bull market in history," Mark says. 
Mark also reminds us that diversification is key … and that different assets can perform very differently under the same economic conditions. 
"You have to take what the market gives you. So, you want to be positioned to see a turnaround coming, one way or another, and weather it," Mark says. 
Protecting your money 
Brien Lundin knows gold … and this conference is his showcase for what resources like precious metals can do for a portfolio. 
"Right now, we are in a confirmed gold and silver bull market. Everything is pointing toward much higher prices," Brien says. 
Big trends in the economy and geopolitics are pushing for much higher gold prices. Gold and silver are the primary ways that Brien feels people can protect themselves from monetary depreciation. 
"I would urge people to just learn about other investment classes. Ask the tough questions, and find the best way to protect your money," Brien says. 
To hear more from our interviews at the New Orleans Investment Conference … listen in to our full episode!
More From The Real Estate Guys™…
The Real Estate Guys™ radio show and podcast provides real estate investing news, education, training, and resources to help real estate investors succeed.
---
Love the show?  Tell the world!  When you promote the show, you help us attract more great guests for 

your

 listening pleasure!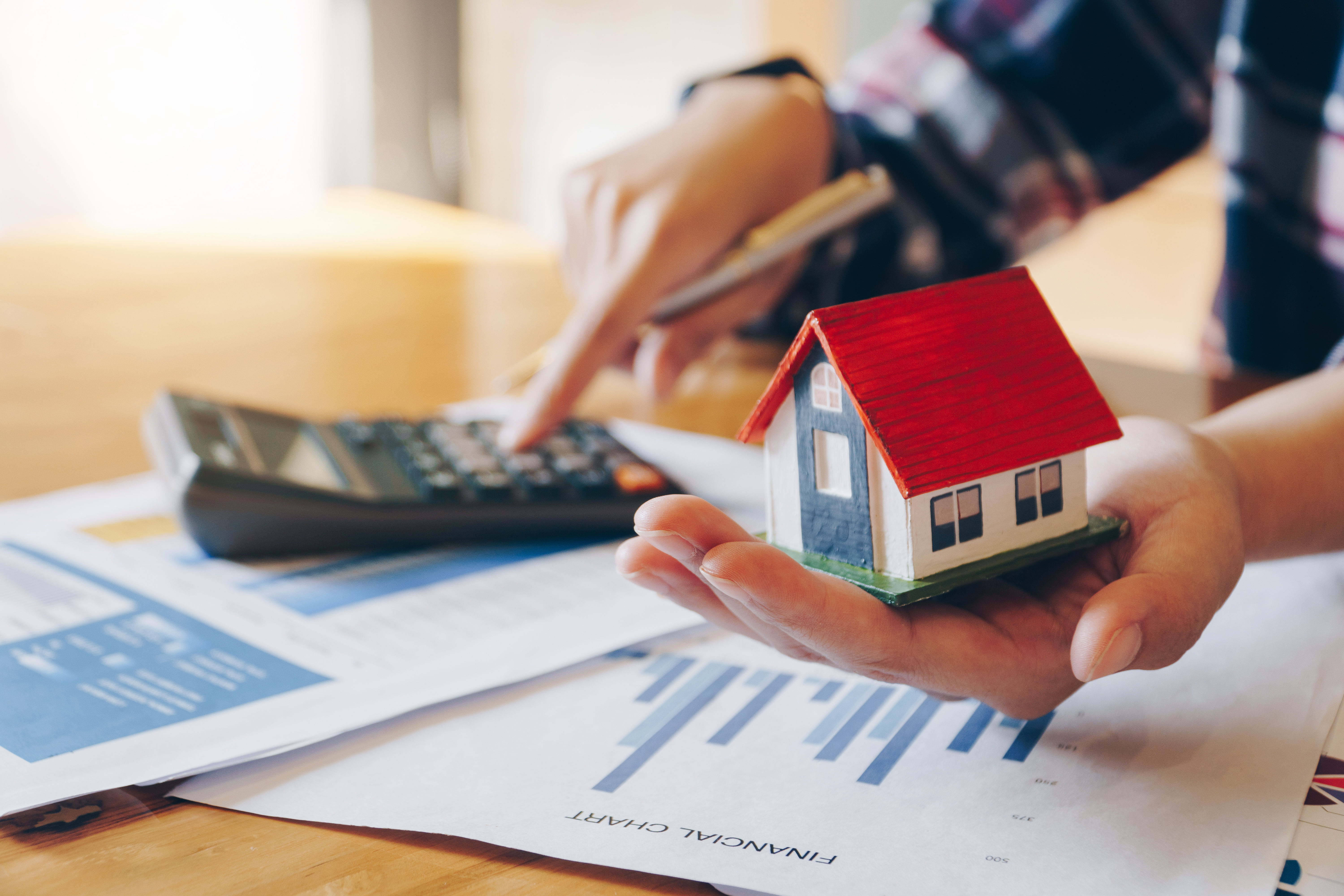 Everyone wants to add value to their investments. 
Value-add real estate investing does just that … often accelerating equity growth by increasing income. 
Each time you work to make a property more appealing to a tenant or a buyer, you make the property a more valuable investment … and you don't have to wait for inflation to do it for you. 
Another bonus of a value-add investing strategy … it reduces some of the price risk of acquiring properties near the top of a market cycle. 
The growing movement to cap how fast investors can raise rents on certain properties means it makes sense to take a look at niches that are less likely to become targets in the rent control fight. 
That's why we are chatting with a veteran value-add investor. Discover how … and where … he is finding opportunities in this market cycle. 
In this episode of The Real Estate Guys™ show, hear from:
Your valuable host,

Robert Helms

His bang-for-your-buck co-host,

Russell Gray 

Author, podcaster, and investor at Wellings Capital,

Paul Moore
---
Listen
---
Subscribe
Broadcasting since 1997 with over 300 episodes on iTunes!
---
Review
When you give us a positive review on iTunes you help us continue to bring you high caliber guests and attract new listeners. It's easy and takes just a minute! (Don't know how? Follow these instructions).
Thanks!
---
Finding a formula for adding value
The more value we create … the more cash flow we can have. And the more our property is worth over time. 
Today we're talking about value creation and specific niches within real estate that can be exceptionally profitable in the current market. 
In real estate, one of the greatest things is that we get to create value. The reason that people will pay rent to live in your unit is because it's of value to them. 
In our real estate vernacular, we talk about forcing equity … creating value in a property by doing something to change it or make it better. 
One of the greatest things about real estate compared to other assets is that many of the things that will increase its value are in YOUR control. 
The key is finding the right formula, if you will … the secret to adding value in the right way for the right returns. 
When a real estate entrepreneur figures out how to go into any asset class or niche and create value by formula … or by routine … they can learn to repeat that process fairly efficiently. 
More often than not, they can produce a predictable result. 
Two niches ripe for value-add
Today we've got a guest who has got a wide variety of background in real estate. 
Paul Moore has done a lot in the past 20 years … and he is here to share a glimpse at his formulas for creating the most value. 
After selling his company at age 33, Paul wasn't sure what to do next. 
That's how he found real estate. Admittedly, Paul says his first experiences were more speculation than true investment … but he learned there was a better way to create value. 
"There is a value formula in commercial real estate. It's income divided by the rate of return … specifically, the net operating income divided by the cap rate … and that means we can force appreciation," Paul says. 
Lower interest rates have also been part of that formula … but now there is international money coming in at a record pace. 
So many factors are driving down the cap rate … and it's making it really, really hard to get a good deal in this day and age. 
"But there's never a bad time to invest in real estate if you're smart about it … if you pick your markets, if you pick your product types carefully," Paul says. 
After chasing multifamily deals for a number of years, Paul and his partners at Wellings Capital began to look at self-storage and mobile home parks. 
There was a factor for those two asset classes that was very different. 
Only 7% of multifamily properties over 50 units are owned by individual investors or operators. About 93% are owned by companies that have wrung the value out of the property. 
But about 76% of self-storage and about 90% of mobile home parks are still owned by mom and pop shops or individual investors … there is a lot of meat left on the bone. 
It's a unique opportunity that won't last forever. 
When you have fractured ownership and operators who are inefficient, you can come in and figure out how to increase efficiency and therefore add value. 
And a lot of those individual owners in these two niches are in their 60s, 70s, and 80s. 
Some of them live at the beach … some live on site … but most don't like to rock the boat with their tenants. 
Many haven't raised the rent in years. Some of them don't know or care to fill vacant lots. They just want an easy life. 
So … there is a big opportunity for a professional operator to acquire these assets, upgrade them to institutional standards, and then sell them off for profit. 
The magic of mobile home parks
Mobile home parks are an asset class we've had our eye on for a long time. But not all mobile home parks are created equal. 
In some cases, the park owner only owns the land and rents out the spaces. Sometimes the owner actually owns some or all of the homes. 
Most of the professional operators that Paul and his partners run into really just want to own the dirt and the infrastructure and lease out the lots to individual owners. 
Unlike apartments, mobile home park tenants tend to be "stickier." 
If someone is renting an apartment, and the rent is raised by 6%, they're likely to look for another apartment. 
But if someone owns their own home and is renting the lot … let's say for $400 a month … a 6% increase is only $24 more dollars a month. 
It costs several thousand dollars to move a mobile home to a new location … so paying $24 more a month is still the better deal. 
"It's really important to us that we don't take advantage of that fact. We don't want to gouge people. We simply want to go in and bring a park up to institutional standards," Paul says. 
The goal is to make the park a beautiful place to live, make it a community, and then potentially be in a position to sell it to an institution. 
Another great aspect of mobile home parks is that they have a longer duration of tenancy than virtually any other asset class. 
Most mobile homes that get abandoned are due to someone passing away and the family not wanting to move the home elsewhere. 
Even this situation is an opportunity. An owner could rehab the home for a few thousand dollars … and then sell it to a new tenant. 
Learn more about value-add opportunities in these niches … and how to get started with help from Paul and his partners … by listening in to our full episode!
More From The Real Estate Guys™…
The Real Estate Guys™ radio show and podcast provides real estate investing news, education, training, and resources to help real estate investors succeed.
---
Love the show?  Tell the world!  When you promote the show, you help us attract more great guests for 

your

 listening pleasure!
Value-add real estate investing accelerates equity growth … often by increasing income.
By making a property more appealing to a tenant or buyer, you make the property more valuable … without needing to wait for inflation.
Value-add investing reduces some of the price risk when acquiring properties near the top of a market cycle.
But with a growing movement to cap how fast you can raise rents on certain properties, it can make sense to look at niches less likely to land in the rent control crosshairs.
So listen in as we visit with a veteran value-add investor to discover where and how he's finding opportunity in the midst of a mature market cycle.
---
More From The Real Estate Guys™…
The Real Estate Guys™ radio show and podcast provides real estate investing news, education, training, and resources to help real estate investors succeed.
---
Love the show?  Tell the world!  When you promote the show, you help us attract more great guests for 

your

 listening pleasure!
In this week's perusal of the news, this headline caught our attention …
Bank of America declares the "end of the 60/40" standard portfolio 
Market Watch 10/15/19
We know it SEEMS like a pretty benign article … irrelevant to real estate investors. But au contraire mon frère …
There's actually quite a bit of useful intelligence packed into BofA's thesis.
Here's what they have to say …
"Investors have long been told that the ideal portfolio should carry 60% of its holdings in equities and 40% in bonds, a mix that provides greater exposure to historically superior stock returns, while also granting the diversification benefits and lower risk of fixed-income investments."
This, as they say, is "conventional wisdom" for paper portfolio strategy. It's basically a straddle between principal risk (stocks) and safety of principal with income (bonds).
Except in today's topsy-turvy financial markets, BoA admits this no longer makes any sense …
" 'The relationship between asset classes has changed so much that many investors now buy equities not for future growth but for current income, and buy bonds to participate in price rallies,' [says Bank of America] …"
Stocks for income and bonds for price speculation? That's a substantial role-reversal.
Before we dive into the real estate ramifications, let's dig a little deeper into the essence of their position …
It's easy to understand the first part … an ideal portfolio hedges both inflation and deflation while positioning for equity growth, yield, and protection of principal.
Of course, real estate can do all that MUCH better than stocks and bonds. But we'll come back to that in a moment.
The bigger revelation in this article is BoA's admission that paper assets aren't working properly right now.
This is something most Mom and Pop investors (and their financial advisors) aren't fully aware of. If they were, this BoA research note wouldn't be newsworthy. But it is and that's telling in and of itself.
Here are the problems in a nutshell …
Bonds are producing next to no yield. They're next to useless for the production of income, as any pension fund manager can tell you.
Bonds are in a bubble … significantly over-priced. That's why bonds produce no income …
(A bond's price is inverse to its yield, so low yield equals high price … and ridiculously low yield equals ridiculously high price.)
When any asset price exceeds fundamental valuation, there's a possibility … in fact, a high probability … the bubble will deflate, and the price will fall.
This means as a vehicle for adding income and preservation of capital to a balanced portfolio, bonds are failing on both counts.
Bonds have now devolved into nothing more than gambling chips for speculators in the Wall Street casinos …
… and tools for economic intervention vis-à-vis interest rate manipulations by central banks.
In fact, it could be argued that central banks aren't even focused on the economy. After all, why lower rates when the economy is "booming"?
More likely, the financial system is far more fragile than anyone cares to admit … and central banks are trying to prevent collapse.
Remember, bond values are inverse to yields. If rates rise, bond prices fall.
With TRILLIONS of dollars of bonds leveraged throughout the system, falling bond prices could trigger a chain reaction of margin calls.
Think 2008 on steroids.
Once you understand all this, the logical conclusion is …
" 'there are good reasons to reconsider the role of bonds in your portfolio,' and to allocate a greater share toward equities.
Ya think?
By now you may be thinking, "So what? I'm a real estate investor. I don't own bonds."
Smart. But most real estate investors make liberal use of credit markets. When bonds implode, they often take credit markets with them.
Real estate is a lot more challenging when credit markets are broken. And it's downright deadly if you're not structured IN ADVANCE to weather frozen credit markets.
But why does BoA sound the alarm now? Because …
" '…this is happening at a time when positioning in many fixed-income sectors is incredibly crowded, making bonds more vulnerable to sharp, sudden selloffs when active managers re-balance,' "
In other words, as portfolio managers wake up to the risks of bonds and scramble to get out before the crowd … they become the crowd … and WHAM, the bottom falls out.
The credit market collapse of 2008 converted us into avid bond market watchers. But there's also some opportunity here.
The core message of the BofA research note is …
" [BoA] advise[s] investors to add more exposure to equities, particularly stocks with high dividend yields in under-performing sectors … which can be bought at inexpensive valuations."
To translate this into real estate investor …
Stocks or "equities" represent ownership in operating businesses.
In real estate, operating businesses are things like an apartment building, a self-storage complex, a mobile-home park … or on a small scale, a rental home.
"Dividend yields" are operating profits distributed to shareholders … just like real estate rental income distributions to property owners.
"Under-performing sectors" could be likened to regional real estate markets or product types and price points which aren't over-bid.
Of course, BoA doesn't speak real estate investor, so they're talking paper assets.
But the economic conditions they see and the actions they recommend in response not only make sense, they make the case for real estate investing.
After all, real estate provides a hedge against inflation. Over time, as the currency loses value, real estate's value denominated in currency tends to rise.
And FAR better than bonds, whose yield is fixed, rents also tend to rise over time in response to inflation.
Of course, if deflation occurs, the value of the income stream becomes more valuable. And as prices fall, tenants purchasing power increases.
And even if a property falls in value 40% and never comes back (unlikely) …
… if you only put 30% down and the tenants eventually retire the 70% loan, you're still "up" … apart from the tax breaks and cash flow along the way.
Best of all, real estate investors can use lots of relatively inexpensive long-term debt without fear of a margin call.
Of course, mortgages are only available when credit markets are healthy, so now's arguably a good time to stock up on cheap long term debt.
However, just because real estate is awesome, it doesn't mean real estate is without risk. Pay close attention to cash flow.
Still, compared to nearly every other investment vehicle, real estate arguably offers a lot less risk and more resilience against a variety of economic changes.
And unlike stocks and bonds which are essentially commodities traded in global exchanges where it's hard to find a "hidden deal" … real estate trades in extremely inefficient local markets.
And because every property, neighborhood and ownership is unique, it's much easier to buy a property at an "inexpensive valuation".
So whether you're only investing in your own account, or profiting from sharing your expertise with other investors, it's encouraging to realize …
… real estate is a powerful solution to the challenge of building a resilient portfolio in changing times.