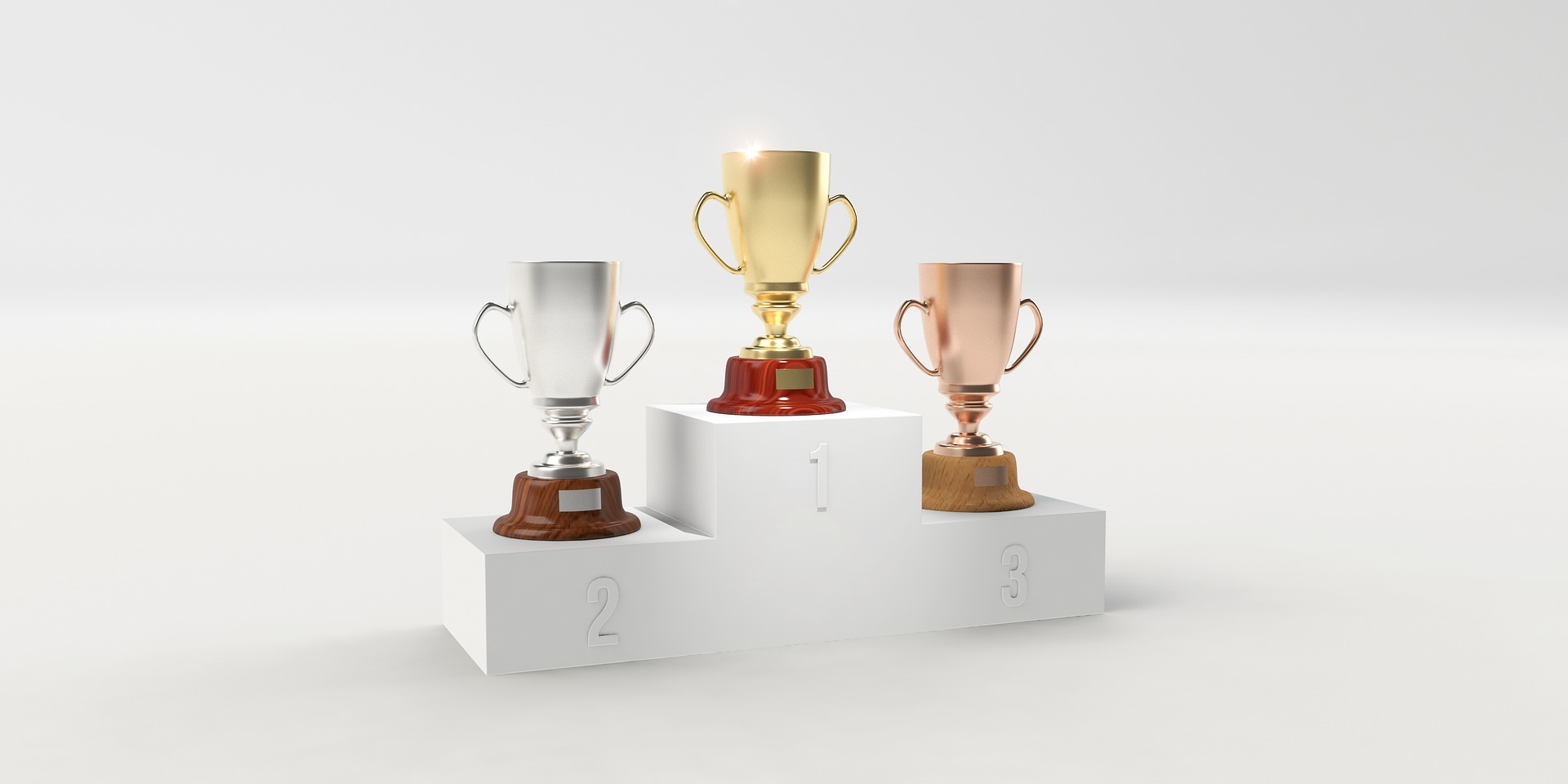 If you've ever been in a crowd when something surprising happened … or even in a game of musical chairs, you know …
… people respond VERY differently when stressed.
Some think, decide and act very quickly. Experience, confidence, coaching, and maturity are all factors.
Then there are those who act quickly … without thinking. It doesn't always end badly, but it often does.
With the shoot-first-ask-questions-later group, it's usually immaturity, inexperience, lack of training, arrogance … even desperation … that gets them in trouble.
Others take way too much time to think … and then act too slowly. They often miss the best opportunities or fail to avoid rapidly approaching danger.
This quintessential "paralysis of analysis" is usually rooted in inexperience and lack of training. But pride and extreme fear of failure is often the biggie.
And of course, they're the folks who completely freeze under pressure.
They can neither think nor act … they're the proverbial deer in the headlights … suffering emotional and intellectual overload.
These folks are often in denial … using avoidance and reliance purely on hope as their primary strategy … and abdicating personal responsibility for their results.
Which are YOU?
It's a hard question. We all want to be Joe Cool … calm, confident, collected, decisive … taking effective action under pressure.
Yet we all have our limits. And sadly, we don't often discover them or work at expanding them until we fail under fire. Not good.
This is a VERY timely topic because in case you hadn't heard … the world's economy and financial system is under EXTREME stress right now.
Some of it is likely to roll downhill onto Main Street real estate investors. So if you're not stressed yet … get ready.
NOW is a really good time to look honestly at your own investing and emotional IQ …
… not based on your goals, aspirations, ideals, or vision … but rather on your actual history of performance under pressure.
If you're younger, you may not yet have a resume of stressful investing or business experiences to reflect on.
So use what you have … experience in school, sports, games, and even relationships (they're stressful!) … to find clues into your psychology.
It can be humbling. But it's an important exercise.
It's well known by those who study the emotional side of investing … the art of managing fear, greed, procrastination, and arrogance …
… successful investors are able to act decisively and diligently in times of extreme stress.
That's because they've learned to stay level-headed, think clearly, rely on data and expert advice.
Those who FAIL to keep their cool under pressure usually only win small (if at all) … often lose (often big) …
… and sometimes aren't even in the game at all … missing opportunities like a little-leaguer swinging against a big league pitcher.
There's a lot of shift happening right now.
And with a polarized election season now added to the mix, it's about to get a whole lot shiftier … and emotional.
Our friend Blair Singer says …
"When emotions run high, intelligence runs low."
Your mission is to remain aware, prepared and rational … so when threats and opportunities pop up, you're able to act wisely and decisively.
Easy to say. Sometimes hard to do. Yet VERY important to work at nonetheless.
In tumultuous circumstances, it's natural to want to stop, sit down, or cling to anything or anyone familiar in search of stability.
Sometimes that's smart. After all, there's a reason money is moving into real assets like metals and real estate.
But it's not smart to cling on to obsolete strategies, paradigms, or methods. As things change, you might need to change also.
How do you know what to think and do?
One of our strategies is to watch experienced investors … especially those with access to great advisors and quality research.
That's why we noted billionaire Sam Zell's and Warren Buffett's moves into gold.
You may or may not be interested in gold … but the overt and implied reasons behind big money moves contain clues …
… about the economy, financial system, currency, and interest rates.
All investors, real estate and otherwise, are wise to pay attention to those things.
But while gold and real estate are both considered "real assets" … they are also very different.
Real estate is the opposite of a commodity or an asset class. It's not uniform in all places. Every property is unique right down to the address.
Yet even seasoned real estate investors tend to think about real estate only in the context of their niche and markets.
If you're into apartments, that's what real estate is to you.
Or if you're into office buildings … or retail … or farmland … or single-family residences … that's what real estate is to you.
Of course, real estate is also more than a niche …
If you're into residential real estate in New York, you're having a certain kind of experience right now.
But if you're investing in residential real estate in Jacksonville, Central Florida or Phoenix, you're having a VERY different experience than those in New York.
Overall, residential real estate … especially housing … is red hot. Housing starts are up. Homeownership in the US soars to its highest level since 2008.
But that doesn't mean every house in every market is on fire. Some are. Some aren't. Some for good reason. Others … not so much.
It's the ambiguity of real estate which creates the opportunity. And when shift happens, pockets of opportunity and disaster open up.
The important point here is real estate is NOT an asset class … and as things shift, there will be winners and losers.
So back to billionaire watching …
Reuters reports … sovereign wealth funds are re-thinking once-reliable real estate.
"The COVID-19 pandemic has forced sovereign wealth funds to think the previously unthinkable."
Perhaps the same thing that happened to Warren Buffett and his position on gold.
" … the funds are retreating from many of the real estate investments that have long been a mainstay of their strategies."
"… shifting … funds increasingly investing in logistics space, such as warehousing, amid a boom in online commerce during the pandemic, while cutting back on deals for offices and retail buildings."
"Such shifts in behavior can have seismic effects on the global real estate market …"
Of course, if you're investing in Main Street self-storage centers or mobile-home parks … you're likely well-insulated from the "seismic effects" created by the equity repositioning of these behemoths.
But while their moves might not affect you … and you may not emulate WHAT they do … you can still learn from WHY they're doing it.
They're responding to the STRESS of COVID-19.
Do you think these behemoths think COVID-19 and its ramifications will pass quickly and the world will soon be back to business as usual? Or not?
After all, Buffett backtracked on one of his most outspoken positions and pulled a page out of Peter Schiff's playbook … dumping dollars and buying gold.
Similarly, these sovereign funds are shifting HUGE long-term holdings from certain real estate niches (the projected "losers") into others (the projected "winners").
As shift happens bigger and faster, winning will require more intelligence and greater emotional control.
If you're not already diligently developing those things … it's probably a REALLY good idea to get started soon.
Notice that the big boys aren't taking a Wait and See approach, but rather they Think and Do. That's a clue.
Meanwhile … what's clear is the world is changing quickly … the big boys are making their moves … and old paradigms are being re-evaluated.
Our experience, both good and bad, tells us the informed, level-headed, rational, decisive investors will most likely be the biggest winners.
Think and Do is better than Wait and See.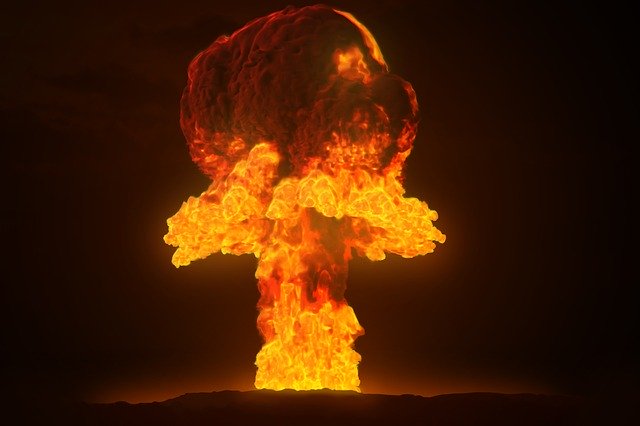 You probably heard the Fed just dropped their interest rate target 50 basis points … which is economic geek speak for half a percent.
If you're a devoted market observer, you've probably seen a dozen reports with as many interpretations about why they did it and what it means to everyone … except YOU.
That's because mainstream financial media doesn't talk to real estate investors. In fact, they barely acknowledge we exist …
… and they surely have NO idea how we think or what we really do.
They just look at investing through their "buy low, sell high" paradigm …
… and are therefore understandably obsessed with trying to divine which direction the next bloviation from the Eccles building will send the paper trading lemmings scurrying.
To Wall Street, "investing" is sprinting in and out of positions faster than the crowd. Miss a step and you get trampled.
And MOST of what they think and say means NOTHING to Main Street real estate investors.
Meanwhile, issues critical to real estate investors (and syndicators) go completely ignored … leaving you to read between the lines for clues in the news.
Not to worry! Your friendly neighborhood compulsive-obsessive newshounds here at The Real Estate Guys™ radio show are here to fill the gap.
So … what's a real estate investor to think … and do … in the wake of this latest extraordinary tactic by a clearly concerned Federal Reserve?
Let's break the topic into bite size pieces …
First, the CONTEXT …
This is the Fed's first "emergency" action …
(at least in terms of a big, unscheduled rate cut … pay no attention to the billions in "not QE" printed to plug the ongoing problems in the repo market)
… since October 2008.
Hmmm … that date seems oddly familiar … didn't something big happen back then?
And if the economy is really as strong as everyone claims, WHY is this "shock and awe" unscheduled cut needed?
We're being told this is in response to the Coronavirus threat to the economy. Some say the Fed's move validates the fears of a global pandemic.
Weird. Weren't all the recent press conferences designed to calm such fears?
But there's a MUCH bigger question to consider …
If the threat of a pandemic has closed factories and broken supply chains, how does printing more money fix that?
Hint: It doesn't. But it does create some other side effects investors … real estate and otherwise … probably want to pay attention to (more on that in a moment).
We think there are a couple of issues at play …
First, as we've been saying for the last few years, there's an important difference between economic activity (the speed of the vehicle) and the financial system it runs on (the vehicle itself).
If your car is zipping down the road to riches at 75 miles per hour, you're feeling like you're making great progress.
But if you don't notice the oil pressure dropping and engine temperature rising, you won't know the vehicle is breaking down … and your trip is in jeopardy.
Make sense?
Gold, oil, the dollar, and interest rates are all important gauges on the financial system dashboard …
… right alongside the speedometer and tachometers of employment and GDP, which measure the speed of the economy.
We think there's a possibility the Fed is injecting liquidity trying to lubricate an engine that's on the brink of breaking down.
Remember, the repo market crisis all happened BEFORE the coronavirus showed up.
The second major issue helping put the Fed's latest move in context is a variation on the same theme … interest rates.
But not the "let's lower interest rates to stimulate this already red-hot economy" use of interest rates.
More like the "let's put a bid on bonds to prop up fragile credit markets" kind of interest rates … the "black hole event horizon" kind (which is a much bigger discussion we've had before).
For today's discussion, here's what you need to know …
The Fed doesn't "set" interest rates. They simply set a target at which to aim their "open market operations".
This is a confusing way of saying the Fed will buy or sell bonds in the open market in order to manipulate interest rates up or down.
When the Fed sells, it adds to supply, driving bond prices down and interest rates up. That's clearly NOT the plan right now.
So the flip side is the Fed plans to BUY bonds, bidding UP the prices, and driving interest rates DOWN.
Here's the important point …
Bond traders KNOW this. And they also know the Fed will pay ANY price to make it happen.
Rising interest rates would be like SAND (or worse) in the financial system's engine … triggering a wave of defaults, margin calls, and a liquidity crisis of biblical proportions. It would make 2008 look like a bad hair day.
So what do bond traders do? (And yes, you should care …)
Bond traders FRONT-RUN the Fed and PILE into Treasuries, bidding them up, driving interest rates DOWN … to ALL-TIME lows.
Yes, we realize many headlines claim "scared" investors are fleeing the "dangers" of the stock market to the "safety" of bonds.
Maybe … but we think not.
Our guess is it's not fear, but greed driving the flurry of Treasury bond buying.
Meanwhile, let's now quickly consider the potential ramifications for Main Street real estate investors …
The most obvious is what we discussed last time … low interest rates create a big opportunity to restructure debt and acquire new cheap debt.
We also think TRUE safety-seekers will start migrating into real assets … like precious metals, oil, and real estate.
Of course, we've been talking about this for years. But these macro trends roll out slowly, so we're pretty sure there's a lot of room to get on the long-term trend train.
And while we could (and probably should) discuss what the rise of precious metals and oil say about the dollar, we'll probably save all that for the Summit … when he have all big brains with us.
The more germane discussion for real estate investors is the effect of low interest rates on income producing real estate.
Three words: Shrinking. Cap. Rates.
As Treasury yields fall, they pull down the yields on ALL investments, including rental properties.
Of course, as any seasoned real estate investor knows, falling cap rates mean RISING prices … and EQUITY for those who acquire real estate at the front end of the cycle.
As insane as it seems, this move by the Fed suggests the bull market in cash-flowing real estate might actually be getting a booster shot.
But BE CAREFUL … because it's easy to get sloppy with underwriting and market selection when things get hotter and even more competitive.
Always remember, unlike stocks and bonds, people still need real jobs to make income properties perform. It's hard for unemployed tenants to pay rent.
While admitting we're far from experts on the matter, our guess is the coronavirus crisis will come and go like the many others before it.
So the real lasting impact may not be (hopefully) loss of large numbers of human lives … or even major disruptions to America's economy or individual lifestyle and freedoms.
But it may wake America up to the vulnerability created by an over-dependence on Chinese manufacturing …
… and a renewed enthusiasm to bring more manufacturing back to the United States.
These are the kind of durable jobs with the potential to drive a sustainable surge in demand for real estate of all kinds.
Smart investors will be watching to see if and where these jobs end up … and will jump in to ride the wave as those markets revitalize.
Yes, these are troubling times. But they're also full of lessons and opportunities.
The odds are good that the world will not just survive, but thrive, despite the consistent parade of threats and temporary turmoil.
Real estate investing is a long-term game played best by watching the long-term trends … and letting real estate do for you what it does best …
… providing investors with a way to profit from the long-term decline of the dollar while staying mostly insulated from the wild volatility of the Wall Street casinos.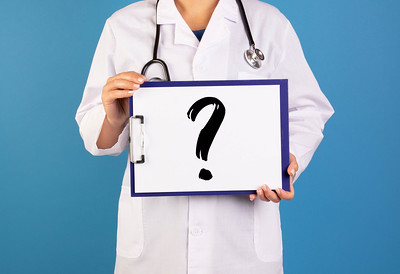 By now you've probably heard about the coronavirus. It's big news and appears to be getting bigger … and there are MANY angles on the story.
Of course, we're just The Real Estate Guys™ … not the virus guys … so we're not qualified to have an opinion on the health risks or odds of a global pandemic.
But whether the coronavirus is truly an existential threat to all humanity … or just another run-of-the-mill frightening event that fades into obscurity …
… it's certainly creating some economic upheavals all investors (even real estate investors) should be paying attention to.
And as long as we all survive long-term, the coronavirus crisis is raising notable concerns and creating short-term opportunities.
To be clear, we're not making light of it … or suggesting that economic consequences are the most important aspect of the coronavirus story.
But since we don't have the expertise or ability to change what's happening or to advise on how to avoid the health risks … we'll just focus on the investing considerations.
It's safe to say the coronavirus could be the proverbial "Black Swan" financial pundits constantly obsess about.
No one saw it coming, and then … BOOM! It's here. And it's already having a profound effect on stocks, bonds, currencies, and commodities.
Of course, the big question is … what does the coronavirus mean to real estate investors?
In the short term, it creates an opportunity …
As freaked out paper asset investors jump into safe havens, lots are ending up in U.S. Treasuries.
This is bidding bond prices UP, driving bond yields DOWN …meaning interest rates are falling.
This pulls mortgage rates down and provides real estate investors with an opportunity to restructure existing debt and take on new debt …
… and lock in those low rates for the long term.
Meanwhile, some safety seekers are piling into gold … and we think there's two parts to that story … maybe three.
First, gold is the ultimate safe haven because there's no counter-party risk (assuming you take physical possession) and you avoid specific currency risk.
In other words, you can store wealth in gold, and later convert it into ANY currency … not just the one you bought it with.
American brains often tilt here … because they only think in dollar terms. But the rest of the world doesn't.
Sure, the U.S. dollar is still considered the "safest" currency … but as we explain in our Future of Money and Wealth video, "The Dollar Under Attack" … there are reasons to be careful of the dollar long term.
And enough investors in the world appear to agree … and they're bidding up the price of gold in their flight to safety. That says something about the dollar.
But the BIG coronavirus story isn't falling interest rates, spiking gold prices, or crashing stock markets …
As is often the case, investors and mainstream financial media pundits fixate (and trade) the symptoms … sometimes missing the real problem.
There's a YUGE difference between a booming economy and a strong financial system.
During this U.S. election cycle, you're likely to hear about the "booming economy" … and it's true.
But even more importantly, it's NECESSARY … and that's the concern.
A global economic slowdown isn't just inconvenient … it's systemically dangerous on an epic scale.
This is what our big-brained friends help us understand and navigate.
The world is piled nose-high in debt … most of it at very low interest rates. And yet, it's barely being serviced.
There are many tapped out "zombie" businesses who don't even earn enough profit to pay their interest … which means their debt is a slow-growing cancer.
A spike in interest rates or a decrease in prices or economic velocity accelerates their demise … but that's just the beginning.
Besides the obvious ripple effect of job losses through communities and supply chains … some of which would affect Main Street real estate investors …
… the potentially bigger problem is the ripple effect through financial system balance sheets which are holding bonds as ASSETS … assets they've borrowed against.
This is EXACTLY what happened in 2008 with sub-prime mortgage bonds.
It wasn't the direct losses from a relatively small number of sub-prime defaults that imploded the system. It was the contagion because those modest losses were magnified by leverage.
But unlike real estate, when the collateral (the sub-prime bonds) declined in value …
… Wall Street loans come with cash calls when the "margin" between loan and collateral value shrinks too much.
Margin calls exploded throughout the system … forcing everyone to sell everything to raise cash. This crashed prices, triggering more margin calls …
… creating a vicious downward cycle until the bottom fell out.
So the Fed (and other central banks) stepped in with MASSIVE amounts of "quantitative easing" to put in a bottom and stop the free fall.
They printed trillions and bought the "toxic assets" no one else wanted. And as we now know, they've been unable to withdraw the patch.
After 10 years, the Fed tried to "shrink their balance sheet" and "normalize interest rates" (i.e., stop propping things up) …
… and they failed miserably on both counts. In fact, they recently had to take emergency action to blow it all back up.
So there's a LOT of air in the financial system right now … all propped up by record levels of debt … which can only be serviced by a "booming economy".
And that booming economy keeps the frailty of the system off many commentators' radar … while "alarmists" like Robert Kiyosaki and Peter Schiff don't get much media time to warn people.
That's the way it was in 2008 … and that's the way it is now.
The setup is the same as 2008 … just bigger. WAY bigger. And it's all rooted in gobs of global debt …
China has taken on enormous debt to fund its phenomenal growth the over last two decades.
The coronavirus could push China into even greater debt … not to grow … but just to prop things up as their economy slows.
Corporations took on records levels of debt to fund stock buybacks over the last decade. Of course, this helped boost stock prices, but is it reliable wealth?
Households are also carrying record levels of debt … probably feeling rich because of high home and stock equity on their balance sheets.
Sure, inflated assets can make people feel rich … boosting consumer confidence … but how stable is it?
Equity is awesome … but it's fickle. The coronavirus is writing a reality check for stock investors right now.
Meanwhile, the coronavirus is shutting down factories … even entire cities … which MASSIVELY slows economic activity … with global ramifications.
It's like if you had a gigantic credit card with triple your annual incomes in consumer debt …
… but are barely able to make the payments working 60- or 80-hour weeks … and then your hours are cut.
Now instead of just getting by … you're being swallowed by the debt.
Except it's not just you … or a single corporation … or a few thousand sub-prime homeowners … or even a tiny country with a small global economic footprint.
It's the ENTIRE globe … and it's emanating from the second largest economy on the planet.
It's hard for China to be the manufacturing engine of the world with closed factories and entire cities quarantined.
That means they use less energy, buy less commodities, export less products … which means shippers have less to ship, retailers have less to sell, and on and on.
ALL those businesses and employees in the chain … many of which are loaded with debt … take a big pay cut … putting all that debt in danger of default.
To "save" it all, central banks will need to print like crazy … and gold prices tell us smart investors are concerned about that.
Gold is at record highs against EVERY currency in the world … except the U.S. dollar (yet).
Ironically, the financial contagion has the potential to spread FAR faster than the coronavirus itself.
YIKES.
Okay, take a deep breath. It's not Armageddon.
But as you might guess, a scary place to be is in investments that are front-line to fragile financial markets.
That's probably why alert investors are exiting into safer havens.
Well-structured real estate investors are likely to fare better than most paper asset investors … because real estate's fundamental model is far more stable.
Think about it …
Do you see any headlines that say, "Rents are crashing as coronavirus spreads" or "Tenants break leases to escape coronavirus"?
We don't.
So while paper asset investors are watching their 401k wealth go up and down like a roller coaster …
… real estate investors are quietly endorsing rent checks.
But it's not just the cash flow of real estate that makes real estate stable …
It's the priority in people's lives to make those rent payments … and the ownership of a physical, tangible asset that doesn't disappear in crisis.
Yes, if the coronavirus destroys humanity, demand for rental property will implode. But that will be the least of your worries.
And if the financial system implodes … as bad as that sounds … it will be bumpy for awhile … but a new system will be put in place.
So as long as you're structured to weather the storm …
… with competitive rents and great customer service in markets with solid infrastructure and fundamentals …
… and stable underlying financing with enough cash flow cushion to absorb temporary softness …
… you might not get richer on your current holdings, but you can probably ride out the storm.
Of course, if you're properly prepared, you'll be in position to go bargain shopping in such a storm … which is exactly what Ken McElroy did in 2009-2012.
The world is volatile. Real estate is relatively stable compared to most other investments. But you still need to see the big picture and think ahead.
That's why we hang out with people like Robert Kiyosaki, Peter Schiff, Ken McElroy, Brien Lundin, and other super-smart people.
After all, it only takes one good idea or heads up to make or save you a LOT of money when things get crazy. And you never know what that's going to happen.
Until next time … good investing!
More From The Real Estate Guys™…
The Real Estate Guys™ radio show and podcast provides real estate investing news, education, training, and resources to help real estate investors succeed.
---
Love the show?  Tell the world!  When you promote the show, you help us attract more great guests for 

your

 listening pleasure!
Housing is the sector of real estate most watched … and worried about … by economists, politicians, journalists, bankers, and investors … from Wall Street to Main Street.
That's because housing, quite literally, hits us all right where we live.
We can all relate to it and housing is both an objective and subjective measure of individual and national prosperity.
Housing has certainly been in the financial news of late …
Housing Starts Surged in December. Don't Expect It to Last
MarketWatch, 1/17/20
Housing market falling short by nearly 4 million homes as demand grows
CNBC, 1/21/20
New Risk to World Economy: Synchronized Housing Slowdown
Wall Street Journal, 1/28/20
As you can see, there's both "good" news and "bad" news. Of course, buried inside of all that is opportunity.
So we think it worthwhile to look at housing through the lens of a tried and true investing strategy which could prove timely in today's market conditions.
But first, let's set the context …
Despite low interest rates (and largely because of them), housing is expensive relative to incomes.
That's a problem for both renters and prospective home buyers … and why affordable housing is a hot topic today.
It's also why we're strong advocates of leaning towards affordable markets, neighborhoods, and price points. Demand tends to be stronger there.
We think it wise to be positioned below the top of the range. If interest rates rise or there's a recession, people above will flow downhill to you.
Meanwhile, be prepared to survive a notch or two below your current price point. Otherwise, you may lose more demand leaking out the bottom of the range than you gain flowing in from the top.
In other words, ALWAYS compete for the loyalty and rent checks of your tenants … even in a high demand market.
Those who push rents to the margin of the range are the first to feel the pullback. Like equity, all rent retraction is at the margin. High rents hurt first.
That's because when tenants start to feel a financial squeeze, giving a 30-day notice and moving to someplace more affordable is a relatively easy thing to do.
And don't get suckered into thinking there's no inflation or high employment based on the highly publicized and potentially "adjusted" official data.
Pay attention to the real world … because that's where your tenants live.
From a home buying perspective, demand comes from first-time home buyers entering the market and pushing things up.
That's why pundits are concerned that the average first-time home buyer age has risen to 47 years old.
Perhaps young people would rather rent than own? Maybe. But even if true, we wouldn't bet on that lasting.
Sure, Millennials saw their parent's real estate experience turn sour in 2008 … but that's now 11 years ago … and a LOT of equity has happened since.
Most Millennials we know would like to own. They see prices rising and affordability getting away. Meanwhile, rents are climbing.
So we think Millennial demand will be a substantial factor in housing going forward. Demand is already growing … and it's a wave you can likely ride over the next 10 years or more.
Also, Millennials are among a large group of Americans standing to inherit about $764 billion THIS YEAR alone.
We're guessing next to paying off student debt, buying a home is near the top of the wish list for some of those heirs … adding some additional capacity-to-pay to fuel demand.
And speaking of capacity-to-pay …
Interest rates remain crazy low … and aside from a collapse of the dollar or a seizure in the bond markets (which could easily happen somewhere down the road) …
… there's not much in the near-term to suggest interest rates will rise substantially.
In fact, with the amount of debt in the system, it could be argued there's FAR more downward pressure than upward.
Still, because you don't know, it's not a bad time to stock up on inexpensive good debt. Just be VERY attentive to marrying it to durable income streams to service it.
Of course, another much discussed hindrance to Millennial home ownership is the now infamous and mountainous levels of unforgivable and inescapable student debt.
But in terms of student debt defaults and the resulting dings to credit, it's only less than 15% of borrowers.
That means 85% of Millennials are chugging along making those payments … and presumably preserving their very valuable credit scores.
Of course, making those student loman payments hinders a young person's ability to save for a down payment on a home. They start later and it takes longer.
And if a young person doesn't have parents with equity they're willing to re-position into a home for junior, or they aren't on the receiving end of a chunk of that $764 billion inheritance …
… the lack of a down payment is perhaps an even bigger hindrance to Millennial home ownership than student debt.
And even though there are low down payment programs out there, they come with higher interest rates, private mortgage insurance, and larger loan balances …
… all of which converge to make the resulting mortgage payment much bigger than low interest rates can offset.
So that elusive 20% down payment dramatically increases the affordability of home ownership for many Millennials.
ALL this adds up to a great opportunity for real estate investors …
There's a simple, time-tested strategy to leverage your cash into long-term equity … while preserving your credit and avoiding virtually all land-lording hassles.
It's "equity sharing".
In short, a cash rich investor supplies the down payment to a credit worthy owner-occupied home buyer.
The credit partner gets the loan, makes the mortgage payment, and lives in the house for the long term.
After a predetermined period of time … usually 3 to 10 years … an appraisal is done.
Any equity growth net of capital investments (reimbursed to the partner who made them) is split at a previously agreed upon rate such as 50/50.
Of course, there are some legal agreements which need to be put in place … and the borrower needs to work closely with a mortgage pro to make sure nothing is misrepresented in the loan application.
But equity sharing is a profitable way for Main Street investors to help the next generation of homeowners get into the market … so both can ride the long-term equity wave.
The borrower gets a home of their "own" … to live in, care for, and fix up for their personal enjoyment and prosperity.
They don't feel or act like tenants … and they're in for the long haul.
And with their name and credit on the line, they're HIGHLY motivated to make the payment … even if it's higher than they could rent a similar home for.
They don't move to save a few bucks the way a tenant would because they have housing stability, tax breaks, long-term equity growth, and pride of ownership.
Meanwhile, the investor gets half the amortization and appreciation over the hold period … and next to no management headaches.
Plus, the investor has no property management expense, no loan on their credit report, no turnover or vacancy expense.
Equity sharing is a great way for an investor to leverage cash without as much risk as traditional land-lording.
Equity sharing is really just a form of syndication and a simple strategy for taking advantage of current market conditions.
For the cash partner, you get to invest in housing for the long-term, while mitigating much of the downside risk in the short term.
For the credit partner, you convert your housing expense into housing security and long-term equity. Half of something is better than all of nothing.
And when it's hard to find rental housing that cash flows after expenses, equity sharing is a way to ride the housing bull with far less risk than traditional land-lording … while helping a young person get on board the real estate equity train.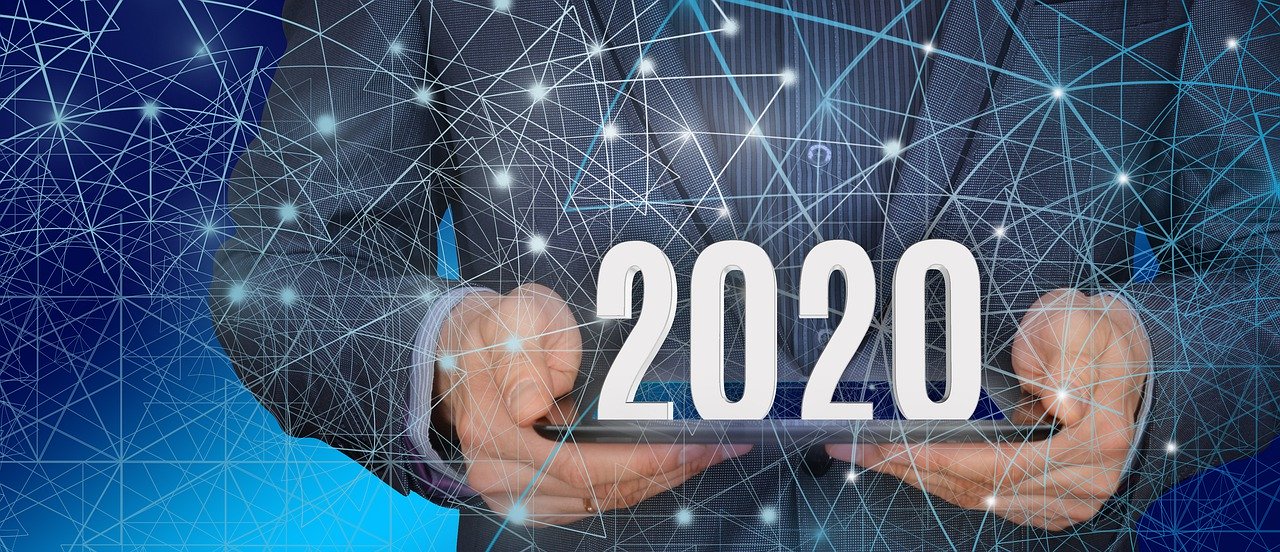 Well, hello … 2020! 
It's a new year and a new decade … and it's a TERRIFIC time to talk about the top trends in real estate investing. 
Many factors are affecting the path real estate is heading down this year … demographics, economics, technology, politics, energy, and interest rates. 
So sit back and take note … these are the top trends in real estate in 2020. 
In this episode of The Real Estate Guys™ show, hear from:
Your trending host,

Robert Helms
His trendy co-host, Russell Gray
---
Listen
---
Subscribe
Broadcasting since 1997 with over 300 episodes on iTunes!
---
Review
When you give us a positive review on iTunes you help us continue to bring you high caliber guests and attract new listeners. It's easy and takes just a minute! (Don't know how? Follow these instructions).
Thanks!
---
Trends in single family homes
Today we're going to focus on some of the top trends that experts are predicting for 2020 in real estate. 
Real estate markets are diverse and always changing. On the demand side, the way that people interact and use real estate is essentially the same … but nuances change and create opportunities for investors. 
On the supply side … we have whatever we have built at this moment and the plans that developers and builders have to put more inventory into the ground. 
When it comes to real estate, you're always looking at supply and demand and the flow of people and money. 
Let's start with Realtor.com and its housing market predictions for 2020. Remember that these predictions have to do with single family homes. 
The National Association of Realtors is calling a 4.8 percent growth in home prices and a 1.8 percent decrease in existing home sales. 
That's a modest growth in price and less sales for a variety of reasons. 
If we stopped right there, you might say that it doesn't sound like a great real estate market to be in … BUT we're not stopping there. 
To us, these predictions mean that most of the opportunities are going to come in niches .. and we'll dive into that later. 
But keeping with the big picture, nobody is predicting a huge rise in interest rates … they'll probably stay consistent. And overall, mortgage rates will remain low. 
That's good for a couple of reasons. 
Obviously, to acquire property with leverage, you'd like to see a low interest rate. And if you already have a property with higher interest rates, your properties have better profiles today. 
The National Association of Realtors (NAR) also ranks markets that they see as having a potential increase in growth … both in sales and in price. 
The number one market that they chose only has 0.3 percent growth in sales projected … but 8.1 percent projected in price growth. 
That market is Boise, Idaho. 
Other markets that made the top 10 include Tucson, Arizona; Columbia, South Carolina; Colorado Springs, Colorado; and Memphis, Tennessee. 
Along with growing markets, the NAR predicts which markets will decline in both sales prices and number of sales. 
Those markets include Chicago, Dallas, Las Vegas, Miami, and San Francisco. 
The NAR said that the offset of the decrease in demand in some areas is that there will be new housing starts. 
In fact, according to Fannie Mae's economic and strategic research group, new home starts will jump from a 1 percent increase in 2019 to nearly 10 percent in 2020. 
Niches that make sense
One trend that we have been talking about for some time is senior housing. 
The demographics are undeniable … look at how powerful the baby boomer generation is moving through all phases of their economic life … and now they're entering their senior season. 
Anything related to seniors is going to probably be pretty solid for the next couple of decades. 
You hit a season of life where you need some special assistance and accommodations. 
There are lots of places to play … from the 55 and older communities to assisted living and residential assisted living to skilled nursing and memory care facilities. 
There is demand here that will be exceeding supply … and you don't have to be a rocket scientist to recognize the signs. 
The next niche has some overlap when it comes to seniors … and that's multifamily.
Multifamily has been huge in terms of demand for many years, and that's been both good and bad … the bad part is that we've had a lot of money chasing a particular set of increasing assets. 
There has been a demand for multifamily on the tenant side and on the investor side … and on the investor side, the demand has meant a decrease in return. 
For 2020, we anticipate growth to be in the niches within multifamily .. like 55 and over apartment campuses or millennials looking for micro apartments. 
Micro apartments are small apartments that cater to younger tenants … usually fairly affordable … in city centers with unique amenities like shared workspaces. 
Another great trend … and one of our favorite niches … is resort property. 
This is a wide niche … but we tend to like the higher end as opposed to spring break on the cheap. 
It's hard to go out and buy a 400 room hotel … but there are other ways that people are investing in resort properties. 
Some will allow you to own an individual unit that operates as part of a big resort or a hotel. There's also the segment of vacation rentals in condos or single family homes. 
Not your cup of tea? Maybe take a look at agriculture instead. 
There are so many opportunities to come alongside successful operators in this space and invest offshore. 
The great thing about agriculture is that the underlying industry is probably not going anywhere … every human and animal needs to eat. 
The population is growing … and we are going to need more food. 
Take care with trends
Looking for real estate investment trends can reveal great opportunities. 
The only caveat … and this is true of any property that is use or trend specific … is that if that trend or use changes, it can be hard to repurpose. 
Anytime you are investing in a trend, you want to make sure it's a trend that has some longevity to it. 
And remember that anytime a niche gets hot … it gets CROWDED. So, the earlier you adopt it, the better. 
For on 2020 real estate trends … listen in to the full episode!
More From The Real Estate Guys™…
The Real Estate Guys™ radio show and podcast provides real estate investing news, education, training, and resources to help real estate investors succeed.
---
Love the show?  Tell the world!  When you promote the show, you help us attract more great guests for 

your

 listening pleasure!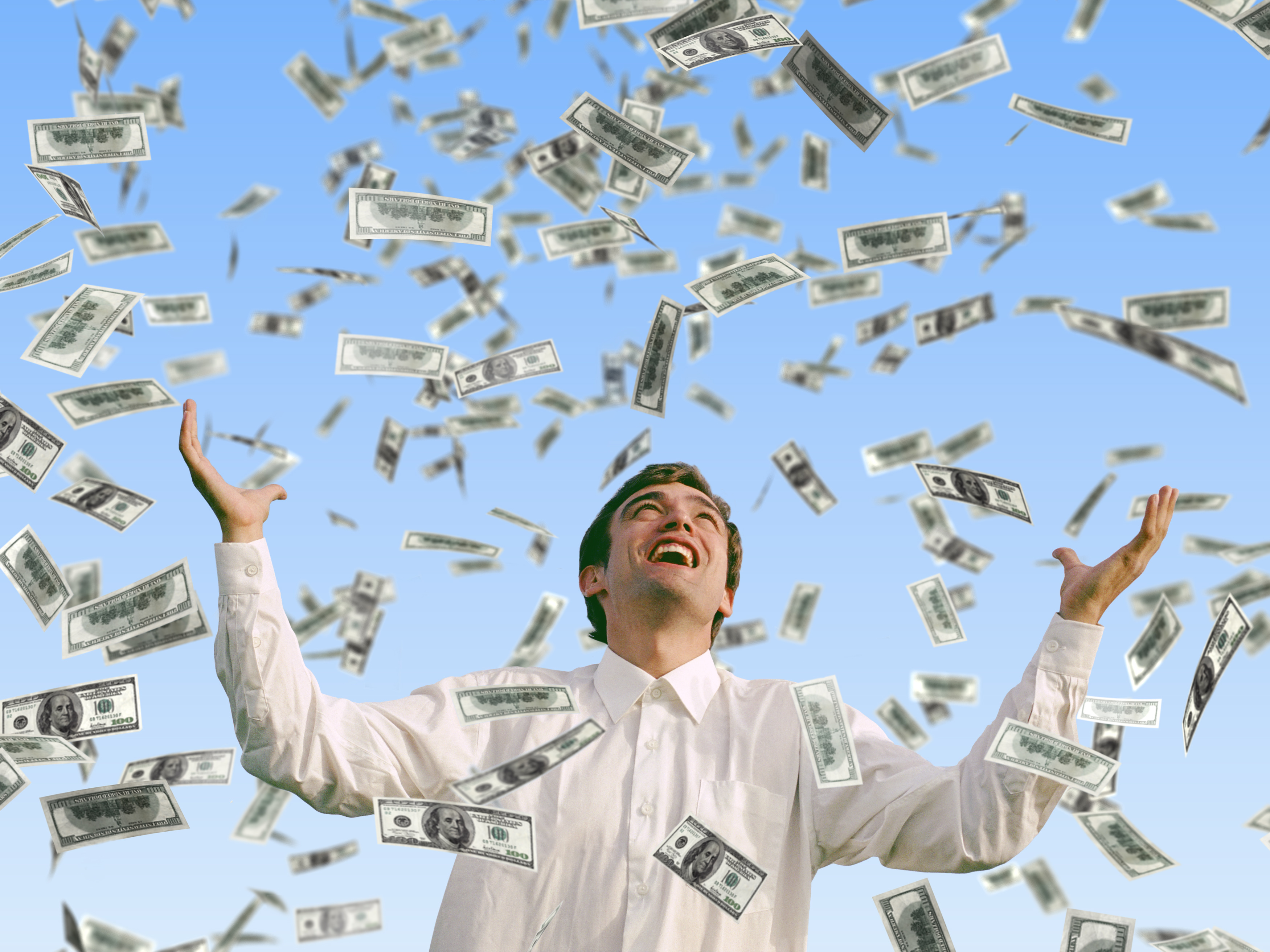 Some people go from rags to riches … all by getting involved in real estate. 
That may not be the case for everyone, but real estate IS one of the most reliable vehicles for building lasting financial freedom. 
We're talking with an investor whose story is a gripping tale of winning … losing … and making a comeback. See what lessons YOU can learn from his experience. 
In this episode of The Real Estate Guys™ show, hear from:
Your free-wheeling host,

Robert Helms

His free-loving co-host,

Russell Gray

Investor and author of

Financial Freedom with Real Estate Investing

,

Michael Blank
---
Listen
---
Subscribe
Broadcasting since 1997 with over 300 episodes on iTunes!
---
Review
When you give us a positive review on iTunes you help us continue to bring you high caliber guests and attract new listeners. It's easy and takes just a minute! (Don't know how? Follow these instructions).
Thanks!
---
Real estate's many paths to financial freedom
We have so many listeners who are brand new to real estate. 
They're trying to figure out if it really makes sense to build wealth with real estate. Is it really a vehicle for growth?
Real estate isn't as simple as some other investments … but there are a lot of reasons to like real estate. It's arguably the best financial vehicle on earth. 
At this particular time in the economic cycle, some people are a little nervous about real estate … but you don't have to be. 
Walking into real estate is like walking into a big mall … there are so many different ways to approach it. 
Real estate is just a vehicle … and it's a vehicle to produce a financial result in your life. 
When you figure that out, the first thing you need to do is develop yourself as an investor. 
Think about who you are, what you want, what you have to work within terms of experience, financial resources, relationships … all the elements that help build your personal investment philosophy. 
Then … you look at what the market is giving you to work with, and YOU work to put it all together. 
You're going to have to fill in some gaps in your education … and maybe your credit score or your income. You're also going to need to position yourself to understand markets and teams. 
The easiest way to do this is to surround yourself with other people who have been there, done that. 
There are so many ways to approach the problem of making money in real estate … and that's what we are talking about today. 
Meet Michael Blank
One of the paradigms we have to break is this idea of scarcity versus abundance. So many people believe that there is only so much to go around. 
By sharing, we all open ourselves up to better deals and more education. It's called an abundance mindset. 
In that spirit, our guest today is a fellow podcaster. He's an author. He's a teacher. He's Michael Blank. 
Michael's latest book is Financial Freedom with Real Estate Investing. But the story of how he got into real estate … like every investor's … is unique. 
Michael has a master's degree in computer science. He started off programming and joined a software startup in the late 1990s.
When the software company went public, Michael found himself with some cash in the bank. But he learned quickly that it doesn't matter what's in your bank account … it's about what passive income you have. 
"I quit my job and learned how to trade stocks and options, how to flip houses. My big idea was actually restaurants, and I got involved with a pizza franchise," Michael says. 
That worked for Michael until the recession. 
"I lost my IPO, millions in the restaurant debacle. I almost lost my house. It was a low point for me, and I learned a lot during that time," Michael says. 
Michael clawed his way out with real estate. 
Like so many people, Michael thought of real estate as single-family house investing. He started by flipping homes. 
But he didn't have any money … so he learned how to raise money and syndicate. He started buying two houses a month and flipped three dozen houses in a few years. 
He ended up investing in an apartment building … and he learned a crucial real estate lesson. 
"While house flipping was profitable, it was a lot of work. I couldn't just take time off if I wanted. Meanwhile, this apartment building was just sending me money in my mailbox," Michael says. 
Today, Michael is one of the leading authorities on multifamily syndication. 
Don't wait to get started
Multifamily is just one of the many real estate options at "the mall." But it's an awesome niche to play in. 
Deals might be a little scarcer … and cap rates might be a little compressed … but financial freedom means having other people get up every day and work hard and send a chunk of their money to you. 
That's what apartments are great at. 
The biggest hold-ups to investors jumping into multifamily … money and experience. 
They think that the smart thing to do is landlord for 5 to 10 years in single-family and then take that experience and "graduate" to multifamily investing. 
"That plan is unnecessary," Michael says. "The ability to raise money and be taken seriously by brokers and investors can be achieved in a very short period of time." 
Michael teaches people how to do just that. 
You can learn all the details … how to read contracts and understand titles and escrow and market analysis … but you have to start with your mindset and your heart. 
If you believe that you CAN learn what you need to know to be successful … then you are already on your way. 
Learn more about how YOU can find financial freedom through real estate investing … and the different investment options available to you … by listening in to our full episode!
More From The Real Estate Guys™…
The Real Estate Guys™ radio show and podcast provides real estate investing news, education, training, and resources to help real estate investors succeed.
---
Love the show?  Tell the world!  When you promote the show, you help us attract more great guests for 

your

 listening pleasure!
Rags to riches stories are always interesting … and real estate is one of the most reliable vehicles for building lasting financial freedom.
In this episode, we talk candidly with an investor whose inspiring story includes winning, losing, and then coming back bigger and better.
So tune in for a real world lesson in how to find financial freedom through real estate investing.
---
More From The Real Estate Guys™…
The Real Estate Guys™ radio show and podcast provides real estate investing news, education, training, and resources to help real estate investors succeed.
---
Love the show?  Tell the world!  When you promote the show, you help us attract more great guests for 

your

 listening pleasure!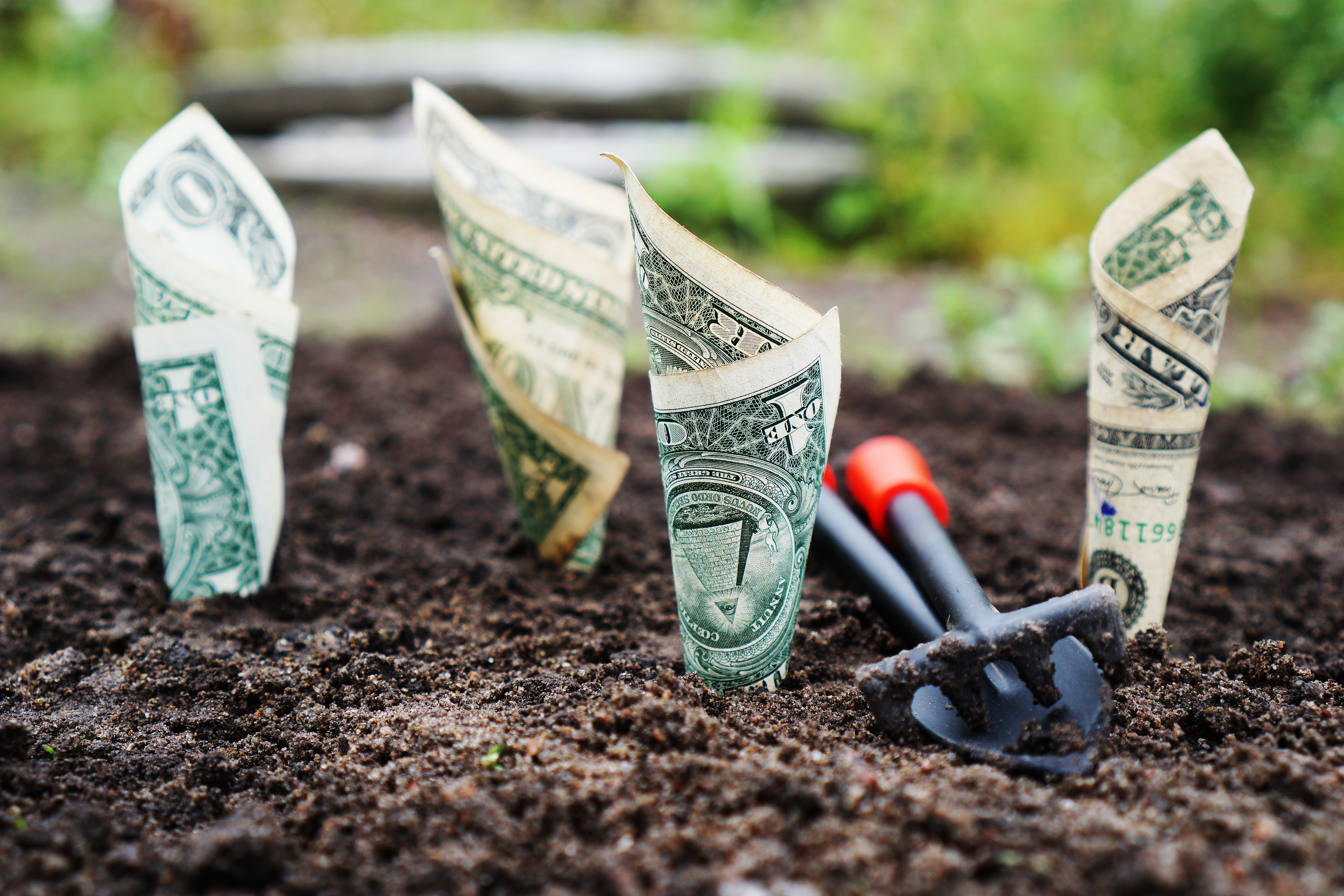 We're sitting down at the Rich Dad radio studio with our long-time friend and the Rich Dad himself … Robert Kiyosaki!
As the world's best-selling personal finance author … Robert is sharing his thoughts on the important differences between public and private investments. 
Robert calls these differences "the three kinds of money." 
We'll also revisit the enduring message of Robert's record-setting book, "Rich Dad, Poor Dad," … and talk about the dangers and opportunities facing investors today. 
In this episode of The Real Estate Guys™ show, hear from:
Your idea-rich host,

Robert Helms

His humor-rich co-host,

Russell Gray

"Rich Dad, Poor Dad" best-selling author,

Robert Kiyosaki
---
Listen
---
Subscribe
Broadcasting since 1997 with over 300 episodes on iTunes!
---
Review
When you give us a positive review on iTunes you help us continue to bring you high caliber guests and attract new listeners. It's easy and takes just a minute! (Don't know how? Follow these instructions).
Thanks!
---
Public investment vs. private investment
This week we're going to talk about the difference between public and private investments … and who better to share ideas than Robert Kiyosaki. 
Robert has been on our show more than any other guest … and for good reason! He is the best-selling personal finance author in the world. 
We're at an interesting point in the real estate business … but also in the economy. 
One of the themes that we've been talking about is the idea of private versus public and investing your money in a place that you understand … and that you're educated about. 
Robert says the first step to understanding public versus private is to understand the shadow banking system. 
"The shadow banking system is what brought down the subprime market. It wasn't real estate that brought down the market," Robert says. 
What the shadow banking system did was inject the veins of the world economy with the most toxic asset classes. Robert says that the way they get you is via public stock market. 
But the beauty of being a real estate guy, Robert says, is that you are actually an untraceable part of the shadow market … but you can also function as a private entity. 
"I realized that the reason I make so much more money is I'm private. I'm not in the stock market," Robert says. 
If you buy a house and it's a rental house, that's not a public transaction … it's a private transaction. 
With all the uncontrollable factors of the public sector … shenanigans, as Robert likes to say … becoming a private investor is a great option. But it's not without risk, and it's not without trouble. 
The pros of being public is that you can get in and out quickly. It's easy to change your course. It's not the same if you have bought an entire apartment complex. 
If you are going to be private … your number one priority is your financial education. 
Cash flow and education
The biggest place where people get stuck is that they don't understand the fundamental premise of what wealth is. 
It's cash flow. 
When you start betting on the asset price … whether it's the price of the house or the price of the stock or with negative interest rates … you're not investing for cash flow yield. 
Instead, you're investing hoping that somebody will come along and pay more for that same bond than you paid for it. It's all gambling … and they want you in their casinos. 
If you invest in things that are real and are producing fundamental profits … you have staying power. You have resilient wealth. 
Part of being a real estate investor is getting in touch with your inner investor. We call it a personal investment philosophy … figuring out what you want real estate to do for you. 
And then you get educated. 
You could look at the fact that real estate isn't liquid as a negative … but it's also a positive. 
Since the market moves slowly, you don't have to jump on a deal this minute or it's gone. 
Instead, you get educated. You study markets. You study properties. You study how the rent works … and then you can grow wealthy over time. It doesn't have to be an overnight success. 
Three types of money
Robert says that he believes there are three types of money today. 
The first is God's money … gold and silver. It will be here long after we are gone. 
Then, there's government money … flat currency … fake money. The only reason fake money exists is for paying taxes. 
The third type of money is people's money … things like Bitcoin and other cyber money. 
Keeping these three types of money in mind can help you develop your investment philosophy as you move forward. 
Robert often says that only lazy people invest their own money … which is why we are big fans of syndication. 
Syndication is a great way to get private. You can invest or create investments that aren't public investments. 
Whatever you do … whatever your personal investment philosophy … get educated, get private, and get out and make some equity happen. 
Hear more from Robert Kyosaki by listening in to our full episode!
More From The Real Estate Guys™…
The Real Estate Guys™ radio show and podcast provides real estate investing news, education, training, and resources to help real estate investors succeed.
---
Love the show?  Tell the world!  When you promote the show, you help us attract more great guests for 

your

 listening pleasure!
We sit down face to face at the Rich Dad radio studio with our long-time friend and the world's best-selling personal finance author Robert Kiyosaki.
Kiyosaki shares his thoughts on the important differences between public and private investments, what he calls the 3 kinds of money, and revisits the enduring message of his record-setting book Rich Dad Poor Dad.
Tune in and discover what the most influential financial author in history has to say about the dangers and opportunities facing investors today.
---
More From The Real Estate Guys™…
The Real Estate Guys™ radio show and podcast provides real estate investing news, education, training, and resources to help real estate investors succeed.
---
Love the show?  Tell the world!  When you promote the show, you help us attract more great guests for 

your

 listening pleasure!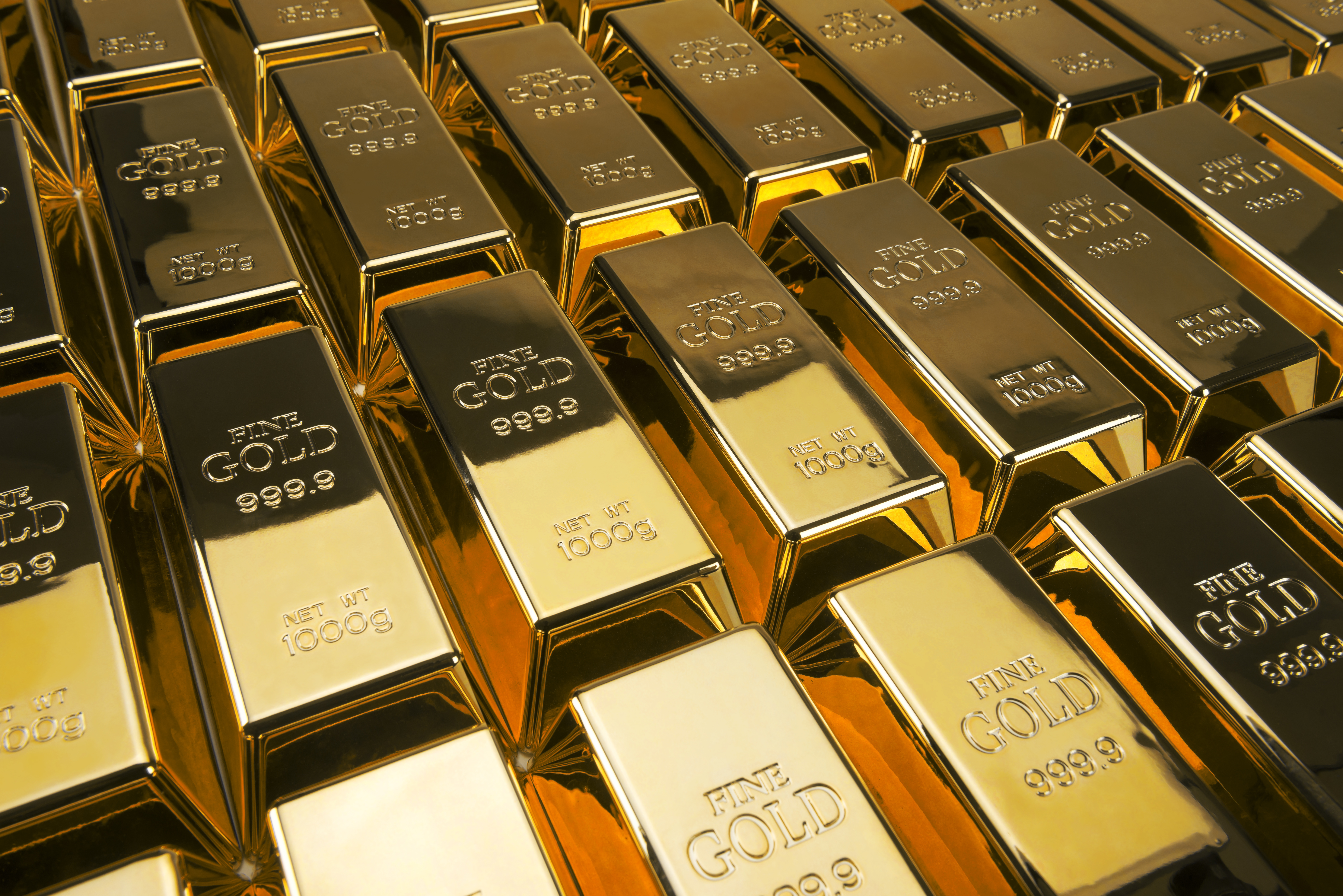 We're coming at you with interviews recorded live at the 2019 New Orleans Investment Conference!
We're sitting down with a remarkable lineup of economic and investment experts … from precious metals to the Fed and beyond!
Listen in for valuable perspectives into the economy, the job market, interest rates … and more!
As always, we offer information … not advice. Always run your ideas by a qualified professional. We're here to provide commentary, education, training, and resources to help investors like YOU find success. 
In this episode of The Real Estate Guys™ show, hear from:
Your invested host,

Robert Helms

Money manager,

Peter Schiff 

Former Fed official,

Danielle DiMartino-Booth

Billionaire and CEO of Sprott US Holdings Inc.,

Rick Rule

Renowned economist,

Mark Skousen

Gold expert,

Brien Lundin
---
Listen
---
Subscribe
Broadcasting since 1997 with over 300 episodes on iTunes!
---
Review
When you give us a positive review on iTunes you help us continue to bring you high caliber guests and attract new listeners. It's easy and takes just a minute! (Don't know how? Follow these instructions).
Thanks!
---
What's going on with gold
As much as we love real estate, we also keep our eyes on other economic metrics. 
For this episode, we're in New Orleans at the 45th annual New Orleans Investment Conference … and we have a lot of great guests for you. 
We're talking gold mining, the Fed, the economy … and more!
Russ was unable to make it to the event this year … but money manager Peter Schiff is filling in. 
"This conference started in the '70s. Because of inflation, people started buying gold. The same thing is happening today, so this conference never goes out of style," Peter says. 
At its root, this really is a gold conference. So, let's start with gold. 
People don't really appreciate the fact that gold has been going up. In the last two decades, gold has increased in value five times over. 
That's a greater increase than the Dow or the S and P. 
Central banks are creating inflation and printing a lot of money. They are basically saying that they don't want savers to have a positive return. They want you to lose money on your savings. 
So, what are you going to do? 
For many people, gold is the answer. They hold gold instead of placing money in a traditional savings environment. 
This conference is unique because we have gold buyers but also gold producers in the audience. 
"I think there's an incredible investment opportunity in gold mining stocks, because this whole sector has been overlooked by Wall Street," Peter says. 
When the price of gold catches up to where it should be, there's going to be many mines that come into production and are much more profitable. 
But investing in gold in this way does come with risk. Peter recommends working with an expert who understands this specialized business to ensure you put money behind the right mining company. 
The merits of mining
Rick Rule is a billionaire CEO … but his expertise is in mining. 
Many people think of gold and silver and think of small coins … but there is a lot that happens before mined gold becomes that coin. 
You have to permit and finance the construction of a mine. You have to operate a mine and … when the gold is gone … you have to responsibly close the mine. 
"There's a lot more losers than winners in this business," Rick says. "Mineral exploration is really technology, so it's a similar situation to high tech venture capital. Most ventures fail."
The point, according to Rick, is don't try to beat the market too much by taking many risks. 
Instead, participate in the market, and buy into the best companies to avoid making mistakes. 
Rick says that the best way to begin is by owning some physical gold. Then, invest in a company that has growing reserves and revenues rather than companies that are cannibalizing their existing asset base. 
The state of the Federal Reserve
Danielle DiMartino Booth is still "fed up" … she worked at the Fed and then wrote a book about how it is bad for America. 
Needless to say … she offers a unique perspective. 
"I was able to be there at the advent of taking interest rates to the zero bound, of venturing into this grand experiment of blowing up the Fed's balance sheet," Danielle says. 
All along the way, Danielle says, there were assurances that this move would be temporary and reduce the size of the balance sheet … but we now know it's neither of those things. 
In addition to quantitative tightening, currency in circulation around the world has been going up, and that pulls an additional amount of reserves out of the financial system. 
Danielle says that foreign central banks had been parking a lot of money at the Fed, because they have negative interest rates at home … doubling the effect of pulling reserves out of the system. 
The treasury had depleted its checking account … so they had to rebuild the balance. Now we're running trillion dollar deficits. 
And in a matter of weeks, the Fed has ramped up its own liquidity injection … something Danielle says we would have thought of as unheard of a year ago. 
So, it's going to be interesting to watch how things play out. 
Diversification in a bull market
Mark Skousen is a renowned economist and the longest standing speaker at the New Orleans Investment Conference. 
Mark is always in touch with the market cycle … and he has some observations of the current economy. 
"This is the longest-running bull market in our history, and this is the most disrespected stock bull market in history," Mark says. 
Mark also reminds us that diversification is key … and that different assets can perform very differently under the same economic conditions. 
"You have to take what the market gives you. So, you want to be positioned to see a turnaround coming, one way or another, and weather it," Mark says. 
Protecting your money 
Brien Lundin knows gold … and this conference is his showcase for what resources like precious metals can do for a portfolio. 
"Right now, we are in a confirmed gold and silver bull market. Everything is pointing toward much higher prices," Brien says. 
Big trends in the economy and geopolitics are pushing for much higher gold prices. Gold and silver are the primary ways that Brien feels people can protect themselves from monetary depreciation. 
"I would urge people to just learn about other investment classes. Ask the tough questions, and find the best way to protect your money," Brien says. 
To hear more from our interviews at the New Orleans Investment Conference … listen in to our full episode!
More From The Real Estate Guys™…
The Real Estate Guys™ radio show and podcast provides real estate investing news, education, training, and resources to help real estate investors succeed.
---
Love the show?  Tell the world!  When you promote the show, you help us attract more great guests for 

your

 listening pleasure!