Interviews recorded live at the 2019 New Orleans Investment Conference!
Host Robert Helms talks with an outstanding array of experts on precious metals, the Federal Reserve, economics, and investing including …
Money manager Peter Schiff, former Fed official Danielle DiMartino-Booth, billionaire Rick Rule, renowned economist Mark Skousen, and gold expert Brien Lundin.
Listen in and gain valuable perspectives into the many factors affecting the economy, jobs, interest rates, the financial system and more!
---
More From The Real Estate Guys™…
The Real Estate Guys™ radio show and podcast provides real estate investing news, education, training, and resources to help real estate investors succeed.
---
Love the show?  Tell the world!  When you promote the show, you help us attract more great guests for 

your

 listening pleasure!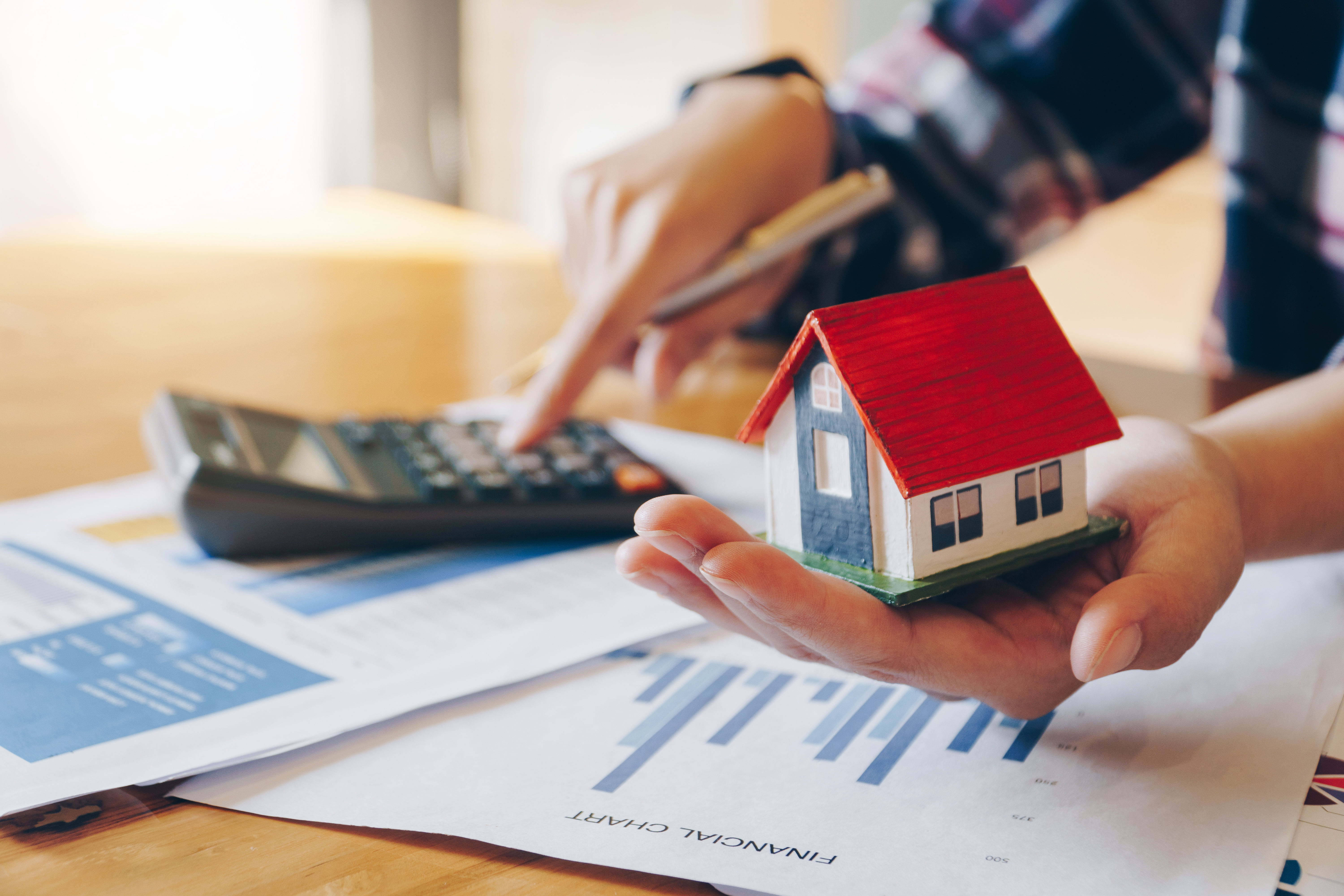 Everyone wants to add value to their investments. 
Value-add real estate investing does just that … often accelerating equity growth by increasing income. 
Each time you work to make a property more appealing to a tenant or a buyer, you make the property a more valuable investment … and you don't have to wait for inflation to do it for you. 
Another bonus of a value-add investing strategy … it reduces some of the price risk of acquiring properties near the top of a market cycle. 
The growing movement to cap how fast investors can raise rents on certain properties means it makes sense to take a look at niches that are less likely to become targets in the rent control fight. 
That's why we are chatting with a veteran value-add investor. Discover how … and where … he is finding opportunities in this market cycle. 
In this episode of The Real Estate Guys™ show, hear from:
Your valuable host,

Robert Helms

His bang-for-your-buck co-host,

Russell Gray 

Author, podcaster, and investor at Wellings Capital,

Paul Moore
---
Listen
---
Subscribe
Broadcasting since 1997 with over 300 episodes on iTunes!
---
Review
When you give us a positive review on iTunes you help us continue to bring you high caliber guests and attract new listeners. It's easy and takes just a minute! (Don't know how? Follow these instructions).
Thanks!
---
Finding a formula for adding value
The more value we create … the more cash flow we can have. And the more our property is worth over time. 
Today we're talking about value creation and specific niches within real estate that can be exceptionally profitable in the current market. 
In real estate, one of the greatest things is that we get to create value. The reason that people will pay rent to live in your unit is because it's of value to them. 
In our real estate vernacular, we talk about forcing equity … creating value in a property by doing something to change it or make it better. 
One of the greatest things about real estate compared to other assets is that many of the things that will increase its value are in YOUR control. 
The key is finding the right formula, if you will … the secret to adding value in the right way for the right returns. 
When a real estate entrepreneur figures out how to go into any asset class or niche and create value by formula … or by routine … they can learn to repeat that process fairly efficiently. 
More often than not, they can produce a predictable result. 
Two niches ripe for value-add
Today we've got a guest who has got a wide variety of background in real estate. 
Paul Moore has done a lot in the past 20 years … and he is here to share a glimpse at his formulas for creating the most value. 
After selling his company at age 33, Paul wasn't sure what to do next. 
That's how he found real estate. Admittedly, Paul says his first experiences were more speculation than true investment … but he learned there was a better way to create value. 
"There is a value formula in commercial real estate. It's income divided by the rate of return … specifically, the net operating income divided by the cap rate … and that means we can force appreciation," Paul says. 
Lower interest rates have also been part of that formula … but now there is international money coming in at a record pace. 
So many factors are driving down the cap rate … and it's making it really, really hard to get a good deal in this day and age. 
"But there's never a bad time to invest in real estate if you're smart about it … if you pick your markets, if you pick your product types carefully," Paul says. 
After chasing multifamily deals for a number of years, Paul and his partners at Wellings Capital began to look at self-storage and mobile home parks. 
There was a factor for those two asset classes that was very different. 
Only 7% of multifamily properties over 50 units are owned by individual investors or operators. About 93% are owned by companies that have wrung the value out of the property. 
But about 76% of self-storage and about 90% of mobile home parks are still owned by mom and pop shops or individual investors … there is a lot of meat left on the bone. 
It's a unique opportunity that won't last forever. 
When you have fractured ownership and operators who are inefficient, you can come in and figure out how to increase efficiency and therefore add value. 
And a lot of those individual owners in these two niches are in their 60s, 70s, and 80s. 
Some of them live at the beach … some live on site … but most don't like to rock the boat with their tenants. 
Many haven't raised the rent in years. Some of them don't know or care to fill vacant lots. They just want an easy life. 
So … there is a big opportunity for a professional operator to acquire these assets, upgrade them to institutional standards, and then sell them off for profit. 
The magic of mobile home parks
Mobile home parks are an asset class we've had our eye on for a long time. But not all mobile home parks are created equal. 
In some cases, the park owner only owns the land and rents out the spaces. Sometimes the owner actually owns some or all of the homes. 
Most of the professional operators that Paul and his partners run into really just want to own the dirt and the infrastructure and lease out the lots to individual owners. 
Unlike apartments, mobile home park tenants tend to be "stickier." 
If someone is renting an apartment, and the rent is raised by 6%, they're likely to look for another apartment. 
But if someone owns their own home and is renting the lot … let's say for $400 a month … a 6% increase is only $24 more dollars a month. 
It costs several thousand dollars to move a mobile home to a new location … so paying $24 more a month is still the better deal. 
"It's really important to us that we don't take advantage of that fact. We don't want to gouge people. We simply want to go in and bring a park up to institutional standards," Paul says. 
The goal is to make the park a beautiful place to live, make it a community, and then potentially be in a position to sell it to an institution. 
Another great aspect of mobile home parks is that they have a longer duration of tenancy than virtually any other asset class. 
Most mobile homes that get abandoned are due to someone passing away and the family not wanting to move the home elsewhere. 
Even this situation is an opportunity. An owner could rehab the home for a few thousand dollars … and then sell it to a new tenant. 
Learn more about value-add opportunities in these niches … and how to get started with help from Paul and his partners … by listening in to our full episode!
More From The Real Estate Guys™…
The Real Estate Guys™ radio show and podcast provides real estate investing news, education, training, and resources to help real estate investors succeed.
---
Love the show?  Tell the world!  When you promote the show, you help us attract more great guests for 

your

 listening pleasure!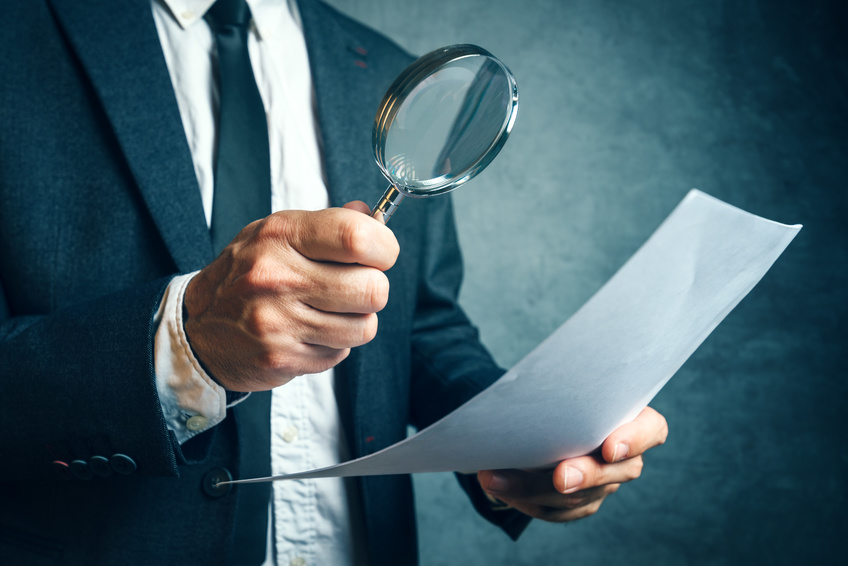 When you're an investor … the state of the financial system is always on your mind. 
The Fed shocked the world when it pushed an emergency infusion of cash into a distressed financial system. 
In 2008 … it took $85 billion per month to stabilize the U.S. financial system. 
Today, the Fed is injecting $75 billion PER DAY. 
Does this mean our financial system is in trouble? 
We're searching for Clues in the News about the Fed, the Repo Market, and what it could mean for investors like you. 
In this episode of The Real Estate Guys™ show, hear from:
Your stable host,

Robert Helms

His fabled co-host,

Russell Gray 
---
Listen
---
Subscribe
Broadcasting since 1997 with over 300 episodes on iTunes!
---
Review
When you give us a positive review on iTunes you help us continue to bring you high caliber guests and attract new listeners. It's easy and takes just a minute! (Don't know how? Follow these instructions).
Thanks!
---
Staying Smart in a Changing Market
We look at a lot more than just real estate. That's how we stay smart in an ever-changing market. 
This week, we're looking at what's going on at the Federal Reserve … and we're not just talking about the interest rate change. 
But let's start there. 
The Fed came out and dropped interest rates by 25 basis points … which is one-quarter of one point. 
It's important to note that the Fed doesn't actually drop interest rates, because they don't set interest rates. 
What they do is set a target and a range. 
They dropped the high end of the range down 25 basis points … and that manipulates the markets. 
The Fed also goes into markets and buys and sells bonds … again manipulating interest rates. 
So what is the effect of those actions on a real estate investor?
Sometimes it can be confusing … but it starts with understanding that yields … which are interest rates on bonds … are a function of supply and demand. 
When money floods into the bond market, it means that the interest rates come down. When money leaves the bond market, it means that interest rates go up. 
Many people think that if the Fed lowers the interest rates, mortgage rates are going to go down … BUT really the opposite is what would happen. 
Today, it's different. 
The money that is moving around isn't coming from the market. The Fed is putting more money into the system. 
That means investors are playing with new money that is in the system … and bonds go up and stocks go up. 
For the last decade, there has been a big infusion of money into bonds … so much so that it has driven interest rates yield down. 
There are $250 trillion of total bonds out there … $17 trillion of them are negative yields. 
It's important to understand because, at the end of the day, a real estate investor is a user of debt. 
As investors, we have to pay attention to what the Fed is doing … and we should watch other investment categories like stocks and oil and gas and metals. 
All these things play together and play off of each other. 
The Repo Market
Now, something happened this week that hasn't happened since 2008 … and it has got a lot of people nervous. 
The repo market dried up. People were going in to raise short-term cash … and there was no money. 
The repo market is like a pawn shop. It's where Wall Street traders go to hawk a bond. It's the same thing that house flippers do … but it happens in a day instead of over the course of several months. 
Remember that the bond that you hold is valuable because it has a rate of return. 
There's a payment associated with it. It's a poker chip in the Wall Street casino. 
Healthy markets require certain components. There has to be cash. There has to be assets. There have to be buyers. There have to be sellers … and there has to be trust. 
If any one of these components breaks down, then the system locks up until people fix whatever the problem is. 
On September 16, 2019, people showed up at the repo market … and there wasn't enough. 
So, in order to get cash, they had to start bidding up or discounting what they were selling. 
Interest rates went all the way up to nearly 10 percent … and the Fed's target is about 2 percent. 
So, the Fed had to step in. They pumped in $53 billion the first day. 
It wasn't enough. The next day they had to put in another $75 billion. 
Still not enough. The third day, the Fed added in $75 billion more. 
That's more than $200 billion in three days. And it STILL wasn't enough. 
So, the Fed lowered the rates … and every single day of the following week they pumped another $75 billion into the market. 
The question for investors is … why did this happen?
Well, nobody knows. It's a big mystery. 
Ultimately it all comes back to those key components … buyers, sellers, cash, assets, and trust. 
If there's no cash, you can't have buying and selling … and people don't trust the marketplace enough to come in. 
What You Can Do To Prepare
Every listener out there that didn't live through 2008 really needs to wake up and understand what can happen. 
For those of you that did live through 2008, this is probably like deja vu. 
But there are things you can … and probably should … do to be prepared just in case this is a real crash. 
It may not be. It may be just a little crash … but if you're prepared, a crash is a great wealth-building opportunity. You can go into a marketplace and pick up bargains. 
The best thing you can do is get educated. Education is not just consuming knowledge and perspectives … it's processing and thinking and conversing with experts. 
The second thing you can do is pay attention. We obsess about the news because there is so much you can learn from what is happening around you. 
From a practical portfolio management standpoint … right now you can lock in low rates for the long term. Take advantage of that. 
And you can take the combination of cheap interest rates and equity and pull some of that equity out and get liquid. 
Store that liquidity in something that allows you to pivot to other currencies. 
All of this is so you can be prudent as you look ahead into the unknown. 
Listen to the full episode to learn more about today's Clues in the News!
More From The Real Estate Guys™…
The Real Estate Guys™ radio show and podcast provides real estate investing news, education, training, and resources to help real estate investors succeed.
---
Love the show?  Tell the world!  When you promote the show, you help us attract more great guests for 

your

 listening pleasure!
As the political cycle ramps up, housing affordability might get some attention. And it's more complex than you might think.
Obviously, housing policies have the potential to affect YOUR real estate investing … so it's smart to pay attention.
Of course, there's always risk in talking politics. Everyone has heroes and talking points. Sometimes it's hard to take the filters off and consider all perspectives.
Fortunately, we're not here to promote or protest a policy or a politician. Life's too short for that.
Instead, our focus is on what people in power are thinking and doing … and how it affects our strategic investing.
In case you missed it, President Trump recently signed an Executive Order to take on the lack of affordable housing.
According to the announcement, the EO establishes a White House Council tasked with "tearing down red tape in order to build more affordable housing."
This ONE sentence reveals much about how the President views the problem … and reflects his background in real estate.
So let's put our red or blue foam fingers down and consider the landscape the way it's being planted by the powers that be … and how things might change if a new sheriff comes to town.
Components of Affordability
Housing affordability is a relationship between incomes and mortgage payments or rents. It's not about price as much as it is the gap between income and housing expense.
It's no secret housing prices and rents have been rising faster than real wages.
And the longer this goes on, the more people get pushed off the back of the affordability bus.
Ironically, it's often the attempts at creating affordability which inadvertently makes things unaffordable. Will that happen this time?
Past national policy efforts focused on increasing the availability of financing, while many local efforts include legislating lower rents.
History shows easy financing actually makes housing more expensive … just like student loans made college more expensive.
This confounds typical politicians.
But it's simple. Financing increases purchasing power … and newly empowered buyers bid prices up. Of course, sellers are happy to oblige.
Consider what happened to housing after the Clinton Administration lowered government lending standards in late 1999 …
Looser lending combined with the Fed's then unusually low interest rates (trying to reflate stocks after the dotcom bust and 9/11 attacks) …
… drove real estate prices up, up, up in the early 2000s.
Everything was great until derivatives of those sub-prime mortgages imploded the bond market and crashed not only real estate prices, but the global economy.
So again … easy money doesn't make things affordable. It inflates price bubbles which eventually collapse. Not a great plan.
Interestingly, President Trump is badgering the Fed to drop rates.
He says lower rates are necessary to keep the U.S. competitive in international trade … and to lower the interest expense of ballooning federal debt.
Some claim Trump's trying to prop up the stock market heading into the election cycle, which is probably true.
In any case, based on this EO, Trump's push for lower rates doesn't appear to be intended to drive housing prices UP.
Of course, that doesn't necessarily mean he wants to drive prices down either.
After all, there are many constituencies with vested interests in keeping values stable or growing.
Banks depend on property values to secure the mortgages they make.
Local governments depend on high values for property tax calculations.
And of course, property owners (who also happen to be voters), use high property values to feel rich or to tap into for additional purchasing power.
On the other hand, there are a growing number of disenfranchised voters who struggle with rising rents and are watching the dream of home ownership become more elusive.
When we asked then-candidate Donald Trump what a healthy housing market looked like in a Trump Administration, he simply said, "Jobs".
Fast forward to today, and we know President Trump has been trying to re-organize the economy to produce more higher paying jobs.
Of course, the jury's still out on whether he'll succeed. But that's the plan. And if he is successful, it will help close the housing affordability gap.
Of course, rising wages are useless if housing prices continue to outpace them … which brings us back to this affordable housing executive order.
When we put all this in a blender and hit puree, it seems to us crashing housing prices can't be the goal.
Instead, we suspect the purpose of increasing supply is to moderate excessive price growth … while giving incomes a chance to catch up.
So on the housing supply side, President Trump's Executive Order presumes to stimulate development by REDUCING regulation.
This is an unusual tactic for a politician. Politicians of both stripes are infamous for MORE government, not less.
Maybe Trump is still thinking like a real estate developer.
In any case, we visited the National Association of Home Builders website to see what active home builders think of the Trump approach.
They describe Trump's EO as "a victory for NAHB" because "it cites the need to cut costly regulations that are hampering the production of more affordable housing…"
According to NAHB, regulations add SIGNIFICANT costs to development …
"… regulations account for nearly 25% of the price of building a single-family home and more than 30% of the cost of a typical multifamily development."
Think about that. These are YUGE numbers. 😉
Of course, the odds of reducing regulations and their costs to absolute zero are … absolutely zero. There'll always be some regulation.
But even if regulatory costs are substantially reduced, there are other factors to consider (we told you it was complex) …
Components of Cost
When bringing a real estate development to market costs include land, material, capital, labor, taxes, energy, and regulation.
Once built, you can tack on marketing, sales, and costs of operation until the product is sold or leased up. So, regulation is just one of many pieces of the equation.
Watching President Trump operate, it seems he attempts to manipulate components of cost as you'd expect from a typical real estate developer … making trade-offs to get things done in time and on budget.
The Opportunity Zones program is an attempt to move economic activity to where land is less expensive.
As mentioned, he's aggressively calling for lower costs of capital (interest rates).
And the already passed Trump tax reform is delivering tremendous tax incentives for real estate investors.
As for energy, Trump opened up domestic oil production while pushing for lower oil prices.
And with his recent EO, Trump is going after costly regulation in the home building sector.
All that checks a lot of boxes.
Of course, there's the issue of tariffs … which (at least temporarily) are adding to the cost of building materials.
(There's much we could say on the touchy topic of tariffs … but we'll save it for another day.)
Meanwhile, we're chomping popcorn watching this play out … and trying to decipher what it means for Main Street real estate investors.
Here's our bottom-line (so far) …
While interest and energy costs are macro-factors which affect the broad market, a reduction in federal regulation makes a smaller dent.
That's because regulation is both a federal and regional phenomenon.
Our guess is markets with more local regulations will continue to attract less investment than those with less. Conversely, markets with less regulation will attract more.
This push to stimulate development is an obvious opportunity for real estate developers.
Meanwhile, we're not staying up at night worrying about a supply glut collapsing housing prices any time soon.
If housing prices fall, it'll probably be because credit markets collapse again.
For that reason, we continue to think it's a good time to liquefy equity, lock in long term cheap financing, and tighten up operational expenses.
If prices do happen to fall … for whatever reason … as long as you have resilient cash flow and low fixed-rate financing you can ride out a storm as an owner.
And with some dry powder, a collapse isn't a crisis for you … it's an opportunity as a buyer.
Of course, you can stand at the plate all day waiting for the perfect pitch. Meanwhile, the market might continue to boom.
You can't profit on a property you don't own.
So even though there's arguably some frailty in the financial system, it's an ever-present threat you need to learn to live with and prepare for.
But as long as deals you're doing today are structured to weather a storm, you're probably better off collecting base hits than taking strikes.
Until next time … good investing!
More From The Real Estate Guys™…
The Real Estate Guys™ radio show and podcast provides real estate investing news, education, training, and resources to help real estate investors succeed.
---
Love the show?  Tell the world!  When you promote the show, you help us attract more great guests for 

your

 listening pleasure!
From Mr. Stock Market's Wild Ride to negative interest rates on mortgages, to the big moves in gold and oil … the news is full of clues that the financial winds are shifting.
What's a real estate investor to do?
Listen in as we take a look at the hottest headlines and consider what they mean to Main Street investors.
---
More From The Real Estate Guys™…
The Real Estate Guys™ radio show and podcast provides real estate investing news, education, training, and resources to help real estate investors succeed.
---
Love the show?  Tell the world!  When you promote the show, you help us attract more great guests for 

your

 listening pleasure!
The ghosts of the Great Financial Crisis of 2008 still linger (as they should) in the minds and hearts of seasoned real estate investors …
… even though it's been a an equity party for the last 10 years.
Of course, no one wants to hear it might be ending. Then again, every new beginning comes from another beginning's end.
And as we recently noted, a bend in the road isn't the end of the road … unless you fail to make the turn.
Right now, it seems like the global financial system is flashing caution lights all over the place.
Consider these recent headlines …
U.S. Treasury bond curve inverts for first time since 2007 in recession warning – Reuters, 8/14/19
Ex-Fed boss Greenspan says 'there is no barrier' to Treasury yields falling below zero – MarketWatch, 8/14/19
China Prepares Its "Nuclear Option" In Trade War – OilPrice.com, 8/13/19
Some real estate investors see these headlines … and yawn. Probably a mistake.
Experienced real estate investors and their mortgage professionals know mortgage rates pivot off the 10-year Treasury yield.
And because mortgages are the most powerful tool in a real estate investor's toolbox and interest one of the biggest expenses, interest rates matter.
Regular listeners know we like fixed rates now because the risk of rates rising is greater than the benefit of them falling further.
It doesn't mean they will. There's a LOT of effort to keep them down.
In fact, just a year ago, 10-year Treasury yields were nearly 3.5 percent and today it's half that. But at just over 1.5 percent, how much lower can they go?
You'd be surprised.
After all, the venerable Alan Greenspan himself is publicly raising the possibility Treasury yields could fall below zero.
How is that even possible?
Who makes a loan (buy a bond) not just for free (no interest income), but knowing they'll get paid back LESS than the principal amount?
You might think no one in their right mind would do that, yet …
Negative-Yielding Debt Hits Record $14 Trillion as Fed Cuts
Bloomberg, August 1, 2019
And in Denmark, home-buyers can get a 10-year mortgages at NEGATIVE .5 percent interest …
More good news for homeowners: Mortgages below 0% at fixed interest rates
(Unless you're fluent in Danish, you'll need to run this one through Google translate)
Home-buyers are being PAID to borrow.
So you can add negative interest rates to the list of items under "this time it's different" … because this has never happened before.
What does it mean?
We're still working on figuring that out. but we think it's a clear sign something is broken … or least seriously different.
One of our favorite Brainiac economic commentators and an unconventional thinker is Keith Weiner at Monetary-Metals.
In a recent essay, Keith argues that based on the Net-Present-Value calculation, when interest rates hit zero, the value of assets become infinite.
We're not sure we agree, because the limiting factor is the ability to debt service … even if all you're doing is repaying principal.
But we do agree the result of cheap money is equity growth.
And this creates a HUGE and unique opportunity for income property investors.
That's because when you get a mortgage to buy an income property, you're also purchasing the income to pay down the loan.
Of course, this doesn't mean it's a risk-free ride.
If you lose your self-control and pay more for the property than the property's income can service, you've transitioned from investor to speculator.
Now you're banking on the equity growth in the property to compensate you for the negative cash flow … a subsidy that must come from someplace else.
This structure is most likely to occur with 1-4 unit residential properties because those lenders will let you supplement the property's income with your own.
A word to the wise …
Unless you have a very specific, high probability plan to raise rents post-purchase …
… be VERY careful about buying a negative cash-flow property in an uber-low interest rate environment.
It's doubtful lower rates will come along to reduce your interest expense and boost cash flow.
Of course, most commercial lenders won't make a negative cash-flow loan, so if you're playing at the pro level, you're less likely to step on that landmine.
But the aforementioned headlines have some even MORE CONCERNING things to consider …
First, yield-curve inversion has preceded the last five recessions.
Fortunately, those recessions don't usually show up for about year and a half.
So if you pay attention today, there's no reason to be blind-sided in two years. Hopefully, you've got time to prepare. But the clock is ticking.
Recessions mean softer employment and less Main Street prosperity.
Remember, when things are tight, people and businesses tend to move where the cost of living and tax burdens are lower.
Keep this in mind when picking markets, property types, and price points.
It's always good to have some people above you on the food chain, who will move down and bolster demand in your niche during tough times.
Of course, that's just your run-of-the-mill market-cycle awareness. Nonetheless, it's always good to remember the basics.
But what if the system breaks down? What if the "this time it's different" items tell a different story?
We've been watching this for quite a while.
We first spoke about it at the New Orleans Investment Conference six years ago.
We got into more detail on it at our Future of Money and Wealth conference. Of course, we've been writing about it regularly.
Now we're talking about it even more because mainstream financial media is finally taking notice. Maybe we're not crazy.
So even though we just wrote about it last week, when you hear about "nuclear options" in a trade war between the two biggest economies, would you rather hear the warnings multiple times … or risk missing it altogether?
And what if the Fed is really lowering interest rates to preemptively buffer the impact of China pushing the nuclear button? Will it be enough?
There's a lot of hype about "the best economy ever" … and perhaps statistically it's true.
But if interest rates spike suddenly, all that "best ever" talk goes away, along with trillions in equity … and it's a whole new ball game.
Our pal Peter Schiff thinks the Fed will create trillions of dollars in a desperate attempt to reflate asset prices and keep rates down.
Gold is suggesting foreign central banks are preparing for trouble.
Those aware and prepared will make fortunes. Those unaware and unprepared will likely take a hit … or worse.
It's not the circumstances that are good or bad. It's how well you're prepared and how quickly you respond when things start moving quickly.
The warning lights are flashing. Better to be prepared and not have a problem, than to have a problem and not be prepared.
Now is the time to expand your education, understanding, and network … and fortify your portfolio, just in case.
Until next time … good investing!
More From The Real Estate Guys™…
The Real Estate Guys™ radio show and podcast provides real estate investing news, education, training, and resources to help real estate investors succeed.
---
Love the show?  Tell the world!  When you promote the show, you help us attract more great guests for 

your

 listening pleasure!
A brand-new year brings with it both anticipation and apprehension.  Both are emotional responses to the unknown.
There are MANY things we could discuss in this year's opening missive …
… tariffs, trade wars, a new Congress, the Fed, interest rates, the stock market, the bond market, gold, oil, taxes, Opportunity Zones, and on and on.
Most of those things are completely OUTSIDE of your control.
So as we stand together at the threshold of the New Year, rather than dive into the weeds of the daily news or pontificate on predictions of the future …
… we think it's important to consider how to use things WITHIN our control effectively to make the MOST out of the next twelve months.
The goal is to OPTIMIZE your odds of success by focusing your best efforts on the few things you can control, and which create the most positive leverage in your endeavors.
Read that again and let it sink in.  It's something we work on all the time.
Now let's take a look at this idea from a real estate investing perspective …
Everything starts with your goals.  But not really … because before you can set a MEANINGFUL goal, it's critical to choose your values, mission, and vision.
Values, mission, vision, goals, focus, and effort are all things YOU can control.
Sadly, most people don't proactively and strategically identify their values, mission, and vision.
Instead, they bounce from thing to thing … role model to role model … idol to idol … hoping to stumble onto the secret to happiness.
That's why we put so much emphasis on taking time to create your future.
Once you have your values, mission, and vision clear, NOW you can set meaningful goals … what are often referred to in business as "key objectives."
These are activities YOU can control … things you CAN do … which are specific, measurable, and have a deadline for completion.
For example, "owning more real estate" is NOT a goal.  "Buying four properties by the end of the year" is better.
But "acquiring 100 doors by the end of the year" is even more powerful because it creates possibilities and leverage … while focusing your activity on the REAL heart of real estate investing.
Think about it …
If your goal is to "buy four properties", you might end up with four single-family homes … which is only four tenants, or "doors".
And saying "buy" puts a subconscious limitation on HOW you acquire the properties.
But focusing on "acquiring 100 doors" is VERY different because you might achieve it through only ONE property, which provides time leverage.
This goal also focuses you on what REALLY matters … acquiring TENANTS.
Remember, it's not real estate that makes you rich … it's the rent.  Even equity is a derivative of income.
And when you think in terms of "acquiring" instead of simply "buying", it opens your mind to seeing alternative acquisition possibilities … like options or syndication.
After all, you can acquire a property without paying for it. 
For example, if you syndicate 1,000 doors for a 10% share, you effectively gain 100 doors personally.
But instead of paying to own them, you get PAID to own them.  BIG difference.
So it's actually easier and faster to think bigger.  Yet most people believe just the opposite.
Of course, thinking and feeling are interconnected.  That is, how you think affects how you feel … and how you feel affects how you think.
Blair Singer says, "When emotions run high, intelligence runs low."
So if you're afraid of an uncertain future or of making a mistake, you'll tend to think about avoiding risk.
But investing is about navigating risks … not avoiding them.
Similarly, if you're hyper-enthusiastic, you may only think about the upside and fail to think about the risks  … or strategies for navigating them.
We think passion and logic go together.  The most successful investors we've seen know how to balance both effectively.
It comes down to knowing the difference between what you can and should control, and what you can't.
The future is always in motion and largely out of our control, so we can NEVER be certain.  Striving for certainty in an uncertain world is a recipe for paralysis.
On other words, it's ineffective to worry about things we can't control.
Better to stoically observe uncontrollable events, and then focus our passionate attention on things we CAN control in a way which maximizes possibilities and leverage.
We KNOW there will be LOTS of things happening in the new year.  We just don't know what they are.  However, we can sure they'll present both challenges and opportunities.
But it's not the uncontrollable events themselves which most effect our results … it's how we choose to react to them.
History tells us there will be ups and downs, and there will be winners and losers.  In the same set of circumstances, some will prosper and others will fail.
The individual challenge is figuring out how to define what winning looks like on a personal basis, and then doing what's in our control to win on our terms … in whatever environment we face.
It takes clarity, knowledge, connections, emotional control, and the discipline to focus on those few strategic things under your control that provide the most leverage.
It's simple, but not easy.   If it were, more people would do it.
Our experience and observation is that the best place to start is by putting great ideas in your mind, getting around the right people as much as possible … and narrowing your focus to the very few things that make the most impact.
So as you enter the new year … be sure the time and resources you invest in developing the real estate between your ears is commensurate with the size of your investing goals.
More From The Real Estate Guys™…
The Real Estate Guys™ radio show and podcast provides real estate investing news, education, training, and resources to help real estate investors succeed.
---
Love the show?  Tell the world!  When you promote the show, you help us attract more great guests for 

your

 listening pleasure!
We're concerned about interest rates … and you should be too.
Consistently rising interest rates affect your ability to borrow money for investments.
In this episode of The Real Estate Guys™ show, we dig into how the Federal Reserve and central banks affect interest rates. We talk about the future of the dollar. And we discuss how rising interest rates affect YOU.
We met with two knowledgeable experts in the economics field. You'll hear from:
Your interested host, 

Robert Helms

His uninteresting co-host, 

Russell Gray
James Grant

, economic expert and author of eight books on the U.S. financial system

Nomi Prins

, former Wall Street analyst, journalist, and six-time author
---
Listen
---
Subscribe
Broadcasting since 1997 with over 300 episodes on iTunes!
---
Review
When you give us a positive review on iTunes you help us continue to bring you high caliber guests and attract new listeners. It's easy and takes just a minute! (Don't know how? Follow these instructions).
Thanks!
---
James Grant on interest rates and securities
James Grant was named by Ron Paul as his likely candidate for Chairman of the Federal Reserve. Over the years, he has been a voice of reason … he calls himself "a 'yes, but' guy in a 'gee whiz' world."
We got right into the subject of interest … interest rates.
Are rates going up? "Rates tend to trend over the long term," James says.
They've been on the down-swing since the 1980s, but they may be on the up-swing again … and although rates are currently rising, James emphasizes we'll have to wait and see whether the trend continues.
James says investors should look to the bond market for clues.
A 10-year treasury bond delivered a yield of 1.37 percent in 2016 … the lowest yield since the year 1311, according to a study by the Bank of England.
In the early 80s, a 30-year security would've netted you a 14 percent yield. That's a big difference.
Today, almost every security is priced next to nothing when investors account for taxes and inflation, James says.
Who manipulates interest rates? The Federal Reserve.
"It's an act of malpractice that the Fed and central banks worldwide are manipulating these rates," he says.
And real estate cap rates are driven by interest rates.
To James, this means we now live in a world of great danger. "We live in a kind of hall of mirrors," he says.
On forecasting the future and investing in gold
James notes forecasts are for people who think they know what's going to happen … when the reality is, no one actually knows.
"We can't know the future, but we can know how it's being handicapped in the present," James says.
He finds it helpful to remind himself of how our descendants will think of us.
And he says, "Successful investing is about having everyone agree with you … later." Investors must imagine plausible outcomes before the market catches up.
We asked him his thoughts on gold investing. "Gold is interesting because it's where people flee," James says. "But it's really an investment, not a flight asset."
Gold is a way to step outside of orthodox institution investments. "Gold is simply money to me. It's a cash balance. It's something the central bankers can't debase."
To hear more from James Grant … and keep your eye on interest rates … check out Grant's Interest Rate Observer, an independent journal covering financial markets.
Nomi Prins on the Federal Reserve and the world market
Journalist Nomi Prins was a member of Senator Bernie Sanders' panel of advisors on Federal Reserve reform. She's coming at this from a different angle than James Grant … but both guests are incredibly informed, with lots of great things to say.
In 2007, Nomi wrote that there could be a problem if financial institutions and the government continued the credit derivative system and high leverage.
No one wanted to hear it. But then '08 happened.
Nomi says that over the last 10 years, "The Fed has subsidized a lot of credit problems that existed before the '08 crisis by creating electronic money."
That has raised the level of artificial leverage.
And THAT means the next market collapse will come from an even higher height than in '08, she says.
Even worse, many central banks around the world created electric money and dropped rates when the Fed did. Nomi examined this situation in her book Collusion.
"We're in a very precarious situation going forward," she says.
Quantitative easing … the introduction of new money onto the market … causes inflation and collapses markets, starting with emerging markets.
In order to retain capital, central banks in these countries have to raise rates and increase the value of their currency. That's what's happening now.
This, in turn, lowers the value of foreign currencies relative to the value of the dollar. So, any debt these countries have has to be paid back or renewed at a higher rate.
Apparently, however, the U.S. is back to quantitative tightening now, says Nomi.
The Fed's statements and its actions and reports tell different stories.
Fed Chair Jerome Powell SAYS current quantitative tightening is official. That means the government will continue to sell … but not re-invest … assets.
But in reality, the Fed is selling much more slowly than they've said they will.
The reason? "They know that if they sell too much too fast, rates will increase too fast, and the value of assets will go down too fast," Nomi says. "They want to be in a holding pattern."
More on quantitative easing, coming crisis
Nomi wants people to know there is NO correlation between GDP growth and quantitative easing. However, there is a very high correlation between quantitative easing and the stock market.
She thinks the next financial crisis will look like a bunch of smaller crises that add up to big gaps in liquidity and credit availability.
Nomi says she sees a few things happening around the world … bond defaults are creeping up in emerging markets, and certain countries are starting to have major credit problems.
"I think all of that will come to bear on the Fed." And because of that, Nomi says, "I think their language will start to move toward growth slowing."
Think two rate raises over the next year, instead of the forecasted four.
She predicts extreme appreciation is not going to happen. Rates will stay low, although they might continue to rise a bit relative to the Fed.
What about real estate? "Commercial real estate may have more leverage, so rate hikes will have more impact."
Instead, Nomi recommends "any area where rent can overcompensate for an increase in cost."
She says there are currently opportunities in emerging markets where there's still room for upward growth in prices.
Mexico City, for example, is a place where prices are low, the government has a strong growth strategy, and there is opportunity in the near team.
Lessons learned
Debt doesn't operate in a vacuum. Interest rates have a HUGE impact on whether your investments will be successful.
You don't need to understand ALL the mechanics … but you should have a basic understanding of WHAT will affect interest rates and WHERE they're headed.
---
More From The Real Estate Guys™…
The Real Estate Guys™ radio show and podcast provides real estate investing news, education, training, and resources to help real estate investors succeed.
---
Love the show?  Tell the world!  When you promote the show, you help us attract more great guests for 

your

 listening pleasure!
Hard to believe it's nearly 10 years since Fannie Mae and Freddie Mac collapsed and were taken over by Uncle Sam.
Time flies when you're getting rich.
It's been a GREAT run for residential real estate investors … especially apartment investors.  Free money in the punch bowl can really juice up a profit party.
But after 10 years of equity happening to real estate bull market riders … it's a good time to think about where we are, where things are headed, and what to do next.
And looking forward comes in two parts:  external and internal.
The external is the world of variables outside your control.  Like driving down the freeway, there are lots of other drivers whose actions affect YOUR safety and progress.
But the key to your success isn't what's going externally. It's how YOU navigate those external circumstances … based on what's going on inside of you.
It's about financial and emotional intelligence.
Because what you think and believe affects what you do … and what YOU do has the greatest impact on the results YOU experience.
One of the biggest dangers of riding a wave of easy money into gobs of equity is thinking you're an investing genius.
We know … because it's happened to us … and we see it happen all the time.
It's much harder to be humble, curious, teachable and innovative when you already think you're smart.
It's important to know the difference between luck and skill.
True financial genius is being able to make money when everything externally is falling apart … like a pro race car driver deftly navigating a multi-car melee at 180 miles an hour.
That's REAL skill.  Anyone can rocket down an open road.
Fannie Mae's chief economist Doug Duncan told the audience at Future of Money and Wealth he thinks recession is likely in the not-too-distant future.
And Doug made those comments after reminding everyone his last year's Summit predictions were all essentially spot on.
So based on both his pedigree and track record, Doug's qualified to have an opinion.  And we're listening.
"The time to repair the roof is when the sun is shining." 
– John F. Kennedy
The sun's been shining on real estate investors for ten years now.  Maybe you're one of the many who've made tons of money.  We hope that trend continues.
But as our friend Brad "The Apartment King" Sumrok reminds us … it's time to approach today's market with a little more sobriety.
Money and margins are both getting tighter.
This means paying better attention to detail, increasing your financial education, and being careful not to rationalize marginal investments to bet on positive externals.
In other words, beware of being a bubble market genius … and thinking what worked in a bull market will work when things change.
Better to work on sharpening your skills at finding and creating value.
Of course, real estate is FULL of pockets of opportunity … the polar opposite of a commodity or asset class where everything's the same and moves together.
Real estate's quirkiness befuddles Wall Street investors … but thrills Main Street investors.
A case in point are apartments …
On the one hand, lots of brand new inventory is coming on the market … and it's putting pressure on landlords to offer profit reducing concessions.
On the other hand, more affordable existing stock is attracting lots of interest… from both tenants and investors.
So "housing" isn't hot or cold.  And neither are "apartments".  Real estate defies that kind of simplistic description.
Of course, it takes financial education to recognize the difference between momentum and value.
It also takes time, effort, and relationships to actually find the markets, team and properties to invest in.
For most people, that's way too much trouble.  They'd rather sit in their crib with their trading app … or turn their financial future over to a paper asset advisor.
That's all peachy until rates rise, recession hits, and paper prices plunge.
History … and Doug Duncan … says the inevitable bear market is getting closer.
Of course, as we've previously commented … when paper investors get nervous, one of their favorite places to seek safety with return is real estate.
So for active and aspiring syndicators … it really doesn't get any better than right now.
Think about it …
MILLIONS of baby-boomers are retiring.  They need to invest for INCOME.
And they're sitting on stock market equity, home equity, and retirement accounts …
… holding many TRILLIONS of wealth needing to (literally) find a home withreliable income and inflation protection.
Their paper asset providers will try to meet the need, but their toolbox isn't properly stocked.  They can't do private real estate.
But as boomers struggle at squeezing spendable money out of sideways or stagnant stock markets, they'll look towards dividends and interest.  Cash flow.
The challenge with dividend stocks is … in a volatile market, investors face capital loss on share prices.  Worse, dividends can be cancelled.
Compare this to rental real estate, which produces far MORE reliable income than dividends with LESS price volatility.  And no one is cancelling the rent.
So dividend stock investors would LOVE income property … IF it just wasn't so darned hard to find, buy, and manage.
What about bonds and bank accounts for income?  (Try not to laugh out loud)
Remember, a deposit is a LIABILITY to a bank.  When you deposit money in the bank, the bank needs to create an offsetting ASSET … a loan.
But the Fed has stuffed banks full of reserves … and there aren't enough good borrowers to lend to.
Banks don't need to offer higher interest to attract deposits.  So they don't.
As for bonds …
Yes, it's true bond yields are edging up, which means bond holders earn a little more income … but at a what price?
Rising bond yields also mean falling bond values.  So bond buyers are understandably very nervous about capital loss on their bonds.
WORSE …, bonds carry the added risk of default or "counter-party risk."
A bond default is TOTAL loss. Yikes.
Real estate to the rescue …
The relative safety and performance of income property or income producing mortgages secured by real estate is extremely attractive right now.
The biggest problem for passive paper investors is real estate is hard to buy, messy to manage, and takes more financial education than just knowing how to click around an online trading app.
And THAT is the BIG opportunity for skilled real estate investors to go bigger faster with syndication.
Whether you decide to explore the opportunities in syndication or not … it's important to stay curious, alert and proactive.
Most real estate investors we know are preparing for the next recession … because that's when true financial genius pays the biggest rewards.
Until next time … good investing!
---
More From The Real Estate Guys™…
The Real Estate Guys™ radio show and podcast provides real estate investing news, education, training, and resources to help real estate investors succeed.
Even though the Fed skipped a rate hike last meeting, someone forgot to tell the 10-year Treasury yield, which has broken over three-percent … DOUBLE where it was just two years ago.
In case you don't know, the 10-year Treasury yield is arguably the single most important interest rate on Earth … certainly for real estate investors.
Of course, oil broke over $80 a barrel last week also … in spite of dollar strength.  So while dollar-denominated gold dipped … oil rose.
It makes us wonder what oil will do if (when) the dollar starts falling again!
Now before you check out, let's consider what all this means to Main Street real estate investors.  
Obviously, interest rates matter because most real estate investors are liberal users of mortgages.  Higher rates mean higher payments and less net cash flow.
But as we often point out, rising rates also affect your indebted tenants.  Higher rates mean bigger payments on credit card, installment, and auto debt.
And speaking of auto-debt, sub-prime auto loan defaults have spiked above 2008 levels.  It seems consumers at the margin are starting to struggle.
Now back to oil …
If you're an oil investor … or you buy real estate in areas whose economies are
strongly supported by the oil industry … higher oil prices can be a GOOD thing.
For everyone else, it means gas … and all petroleum derived products … andanything produced or transported with oil-derived energy … are all getting more expensive.
And for your working class tenants … the cost of filling up their commuter cars is getting worse too.
So until all this "wonderful" inflation makes its way into wages, working class people are still getting squeezed.
All that to say, it's probably a good idea to tread lightly on rental increases unless you're very sure your tenants can handle it.
But of course, these are the fairly obvious concerns.  But there's something even MORE ALARMING circling on the horizon …
Pension Problems Potentially Pinching Property Owners
(Sorry.  Peter Piper purposely pressured us to print that prose. 'pologies …)
In a recent post, we highlighted a SHOCKING proposal by the Chicago Fed to punish property owners by imposing an additional one-percent property tax … to pay for Illinois' severely under-funded pension plan.
Of course, Illinois isn't only the place with pension problems, so be on the lookout for a punitive tax proposal coming soon to a neighborhood near you.
This is why we continually point out it's REALLY important understand the markets you're in.
It's like buying a condo in a troubled complex, but never bothering to review the HOA financials …
YOU might be hyper-responsible, but if the HOA's in trouble … you could be too, because they have the the power to assess YOU to pay for it.
As we pointed out at Future of Money and Wealth, governments sometimes do desperately dumb things when they're facing financial challenges.
Don't Slap an Amazon
The latest case in point comes to us from the super-city of Seattle … home of Amazon, Starbucks, Boeing and several other mega-employers.
You may have heard, the city council of Seattle voted 9-0 to impose a "head tax" on all businesses doing over $20 million in GROSS revenue.
The original tax proposed was over $500 per person.  But after businesses complained, they backed off to "only" about $275 per head.
The purported purpose of the tax is helping the homeless, which is a noble cause.  But regardless of how you or we feel about it, what matters is how the employers feel … and they're NOT happy.
Amazon fuming after Seattle votes to tax high-grossing corporations to help the homeless
" 'We are disappointed by today's city council decision to introduce a tax on jobs,' [Amazon Vice President Drew Herdener] said in a statement.
 " 'While we have resumed construction planning… we remain very apprehensive about the future created by the council's hostile approach and rhetoric toward larger businesses, which forces us to question our growth here…' "
 "Starbucks Corp., another of the 300 businesses that will have to pay the job tax, seconded that."
 Think about this …
These are two pre-eminent brands and major economic drivers for Seattle and its surrounding neighborhoods … and there are 298 other big businesses also affected.
While they're not likely to all pack their bags and move out in the middle of the night, Amazon's comments make it clear they're also not committed to staying or growing.
Again, it doesn't matter how YOU feel about these companies, the homeless problem, or the role of government in redistributing wealth …
… what matters is how employers feel and what they choose to do when slapped with taxes or regulations.
Because if these companies go in search of a friendlier environment, one area will lose current and future jobs … and others will gain them.
As real estate investors, we want to be on the right end of that shift.  That's why we're always watching for clues in the news.
Until next time … good investing!
---
More From The Real Estate Guys™…
The Real Estate Guys™ radio show and podcast provides real estate investing news, education, training, and resources to help real estate investors succeed.