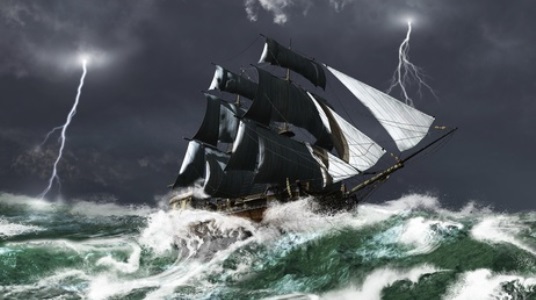 If you caught the real estate investing bug after 2008, you've been riding a fun wave of rising rents and growing equity.
Was 2008 a one-and-done anomaly? Or are vicious ups and downs a part of the new normal? And if so…is another crash coming?
No one knows. But it's probably a good idea to be prepared.
In this episode, we'll take a look at some of the strategies you can use to prepare your portfolio to weather stormy economic seas. Just in case.
Battening down the hatches and rigging the storm jib for this one-hour tour of The Real Estate Guys™ radio show:
Your brave and sure skipper, host Robert Helms
His mighty unsure first mate, co-host Russell Gray
---
Listen
---
Subscribe
Broadcasting since 1997 with over 300 episodes on iTunes!
Review
When you give us a positive review on iTunes you help us continue to bring you high caliber guests and attract new listeners. It's easy and takes just a minute! (Don't know how? Follow these instructions.)  Thanks!
---
Is another financial crisis coming?
Maybe it's just us.  But when we look around, we see the financial winds blowing in a way that's eerily similar to 2007.
Of course, back then we didn't really know what the signs meant.  But we soon found out.  And so did a lot of other unsuspecting investors…real estate and otherwise.
After the 2008 financial crisis, we became pals with Peter Schiff, who insists 2008 was just a warm-up act and the real crash that's coming will be far worse.
But before you look for a nearby tower to jump off of, remember that the flip side of every problem is an opportunity.  And typically the people who fare best, see the bad times coming and prepare.
Then, when the storm hits, they wait for the sun to break and head out into the sunshine of bargain shopping.  Remember, lots of people made a TON of money in the wake of 2008.  So a financial crisis isn't something to fear as much as it is something to prepare for.
What can you do to prepare for the next financial crisis?
With the caveat that no one knows when, where or how severe a downturn will be, there are some basic precautions which are helpful in almost all situations.
First, as Donald Trump reminded us when we asked him what he learned in the crash before the last one…it's always good to be liquid.  That is, have a chunk of cash and cash equivalents on hand.  And just consider whatever your lost opportunity cost as storm insurance premium.
Also, if Peter Schiff is right (again) and the dollar's at the center of the storm, it might be good to keep a chunk of your liquidity in something other than dollars.  Maybe that explains the huge popularity of precious metals lately.
With some liquid reserves in metals and some in dollars, your hedged whether the dollar rises or falls.  And if real estate values collapse again…you're in position in pick up new properties.
If the next crash is anything like the last one, they'll be lots of properties in solid markets…available for below replacement cost again.  Nice.
Of course, if you're the proud owner of big portfolio of properties you might be wondering…
How can you protect your equity in a downturn?
Mr. Market giveth equity.  And Mr. Market taketh equity away.
Unless of course, you beat him to the punch.
Right now loans are cheap and becoming more plentiful.  You can even get cash out refinances and equity credit lines to convert equity to cash.
But then you have to pay interest.
True.  But rates remain stupid cheap…and, at least for now, tax deductible.  At least in the USA.
This make the net interest expense on real estate equity is REALLY cheap.
So perhaps before mean Mr. Market takes your equity and leaves you illiquid, you could grab a chunk of it and arbitrage the debt.
What?
The concept is simple.
If you borrow $200,000 out of a property at 4% interest and then invest $100,000 of the proceeds at 8% interest, you've created a break even cash flow.  You're long the dollar (as the lender) and short the dollar (as the borrower) at the same time.  So you've effectively arbitraged the debt.  At at least half of it.
And while you didn't make a "profit" on it in terms of positive cash flow (you're only break even), but now you're sitting on $100,000 liquid cash…perhaps some in the bank and some in gold bullion buried in your backyard…but don't lose your treasure map. 😉
Preparing for a financial crisis is more than just money…
One of the most important investments you make…right up there with your financial education…is building your tribe.
Let's face it. When the poo poo hits the fan (that's a technical term)…it's easy to panic.  Our friend Blair Singer says, "When emotions run high, intelligence runs low."
So being a part of network of serious investors who can share ideas and resources…and maybe do some deals together…can be a very important part of navigating challenging storms.
After all, it does no good to call, "All hands on deck!"…if there's no one else on the ship.
So while the sun is shining, get out and build quality relationships with quality people.  It's why we produce, promote and attend so many events…especially our annual Investor Summit at Sea™.
High level events are a great way to meet high level investors.  Of course, the opposite it true, so pick your events carefully.
Better to be prepared
A lot of really smart people are sounding the alarm, which at the very least, demands our attention.  And probably some form of action.  Because knowing isn't the same as doing.  And it's what you DO…or don't do…which determines your results.
And, using a variation on a quote from the great Les Brown, "Better to be prepared and not have a financial crisis, than have a financial crisis and not be prepared."
More From The Real Estate Guys™…
The Real Estate Guys™ radio show and podcast provides real estate investing news, education, training and resources to help real estate investors succeed.
As any real estate investor knows, properties may generate passive income, but owning them is far from passive.
Because even if you have great property managers and you never see your tenants, you still have important decisions to make about markets, debt and equity.
And while most real estate investors focus on doing deals and managing cash flow (both VERY important activities), the smartest ones also pay attention to asset allocation models.
Yes, it's true.  Asset allocation modeling isn't just for Wall Street financial planners and paper asset advisors.
Balancing on their chairs in the studio to build on this critical topic:
Your massively popular host, Robert Helms
His unbalanced co-host, Russell Gray
All businesses have jargon.  So to make sure we're all in the same page, let's clarify some terms:
Critical Mass – that's how much equity you need to invest for cash flow to generate enough spendable cash flow to support yourself in the manner to which you're accustomed…or would really like to be accustomed!
Asset Allocation – In traditional financial planning, you'd have a pie chart divided into slices for stocks, bonds, cash, precious metals and maybe one or two other things like annuities, fine art, etc.  We'll talk about what that looks like for real estate investors in a moment.
Re-balancing – this is simply adjusting your asset allocations (how much of each component) to bring the ratios into alignment with your predetermined plan or model (which of course presupposes you have a plan or model!).
Make sense so far?
Most people's investing lives can be divided into two broad categories:  Accumulation and Consumption (sometimes called Annuity, not to be confused with insurance products of the same name).
Accumulation is just what it sounds like.  You're accumulating wealth on your quest to reach Critical Mass.
At Critical Mass, you have enough wealth (equity) to deploy for enough Passive Income (money you don't have to work for) to achieve escape velocity from the gravitational pull of the daily grind.  Or as our good friend Robert Kiyosaki would call it, Getting Out of the Rat Race.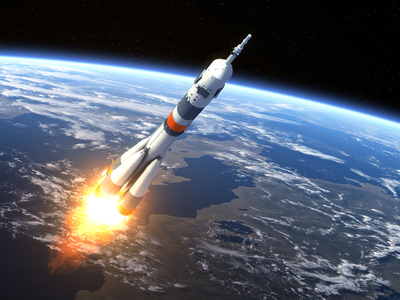 Obviously, the FASTER you can build wealth, the sooner you can get to Critical Mass so you can achieve escape velocity.
In our temporarily out-of-print book, Equity Happens, we spend quite a bit of time talking about equity growth strategies and the important role of leverage.
Now that equity is happening again (did you have any doubt?), we thought it was time to revisit some of the important themes inside the topic of getting to critical mass.
First, you have to be on the OWNERSHIP side of the equation.  That is, you don't want to be the lender.  You want to be the owner (or part owner).  This is called EQUITY.  That's why they call stocks "equities".  In real estate, it's called being the landlord.
Next, it's important to pick the RIGHT MARKETS.  The old adage about the 3 most important things in real estate being Location, Location and Location is true.  Because it's all about Supply & Demand.
When you pick properties in popular areas (demand), where there is some limiting factor in supply, you have a chance of getting APPRECIATION.  That's people bidding up the value of the property FASTER than the pace of simple inflation.
Of course, what's "popular" depends a lot on the property type.  If you're depending on rental income to pay for the property, mansions in Beverly Hills might be low in supply and high in demand among Hollywood elite, but no one's renting them from you.  And if they did, the rent probably wouldn't provide enough cash flow to make the use of leverage appealing.
So "popular" might be affordable houses or apartments in B class neighborhoods in areas with a strong, geographically-linked, regional economy.  Or it might be resort properties in a popular area with limited supply and lots of people paying top dollar for overnight stays.
One way to re-balance your real estate during your Accumulation Phase is to REPOSITION EQUITY into hotter markets.  You can use a cash out re-finance (those are coming back!) to move equity out of a property you want to keep; or you can sell the property and use a 1031 Tax Deferred Exchange to transfer the equity without paying tax on any gains.
Now, if you were in the Consumption or Annuity Phase, you might move your equity from a highly appreciated, low cash flow market to a market and product types that cash flow like crazy (but maybe don't appreciate as well).  So the idea of re-balancing applies within each phase or in transition from one phase to the other.
Does your brain hurt now?  Sorry.  Let's just do a couple of more concepts and then you can get a snack.
LEVERAGE (i.e., debt) can be one of our best friends…especially during the Accumulation Phase.  Debt allows you to control MORE property with LESS purchase equity (down payment).
Of course, the down side of leverage is you'll get less cash flow.  But that can be okay, as long as you have enough (with a safety margin) to make the mortgage payments (and you don't need any cash flow to live on).
And at today's stupid low interest rates, it's hard to make the argument that the best use of cash or equity is to reduce mortgage debt.  But that's a different discussion.
The main benefit of leverage is that it MAGNIFIES GROWTH.
For example, if you own a $100,000 property for cash and a year later its value increases 10%, your wealth (equity) has grown by $10,000.
If you paid CASH, then your return on your $100,000 invested is 10%.  Super.
Now, if you put only 10% down ($10,000) and got a 90% loan, then you grew $10,000 on $10,000 invested, which is a 100% gain. WOW!
Of course, a paid for property will have more positive cash flow than a 90% leveraged property.  That's the trade-off.  Maybe for you something in between is "optimal".  That's where BALANCING comes in.  YOU have to do the math and decide what's the optimal balance for your situation.
Lastly (at least for this blog)…
You don't have to wait to build equity.  That is, you might be able to proactively do something to the property or its operation to FORCE equity rather than wait for the market to appreciate.
So, in the previous example, if you put $10,000 down on on a $100,000 property, then fix it up, you might not have to wait a year for the value to increase.  Because you forced it to happen sooner!
Then you can decide if you want to leave the equity there, or reposition it for more property or higher yield (investing extracted equity for higher interest than the cost of the loan).
See?  Real estate asset allocation, rebalancing and equity optimization can be FUN!
Listen Now:
Want more? Sign up for The Real Estate Guys™ free newsletter!
Don't miss an episode of The Real Estate Guys™ radio show!  Subscribe to the free podcast!
Stay connected with The Real Estate Guys™ on Facebook!
The Real Estate Guys™ radio show and podcast provides real estate investing news, education, training and resources that help real estate investors succeed.
With a catchy title like "Back the Future" you might expect a picture of a Doc Brown, Marty McFly or a flying DeLorean.  It's hard to believe that this now "classic" movie is over 25 years old!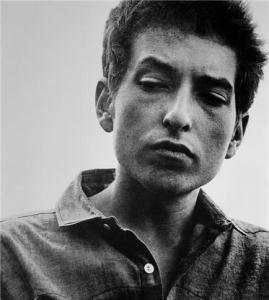 But who is THIS guy?  And what does any of this have to do with real estate?
Since our audience surveys tell us most of you are something younger than a baby boomer, we'll give you a hint:  this guy is a singer/songwriter and this picture was on his third album cover released in 1964.  It was an LP (which means Long Playing recording on a big vinyl disc that Disc Jockeys, aka DJ's, would "spin" on turntables at 33-1/3 revolutions per minute…wonder how all tha real estate near the LP factory is doing??? – just sayin').
Not sure who he is?  Hang in there.  We'll tell you later.  Meanwhile, back to our blog about his week's episode.
Back to our blogging…
Think about the world today.  Wouldn't you agree that the times they are a'changin'?  (Wait. Is that another hint?)  And the changing times affect where people, businesses, jobs and money move.  Therefore, it's only logical to expect that changing times affect real estate.
We know.  Sometimes it's hard to see the changes when you're living in them.  Other times, the changes are obvious, but we fail to connect the dots and anticipate the effects on our investments.  We call that being "blind-sided" and it's not a good thing.  It happened to us in 2008, so we pay extra careful attention today, which is point of this episode.
In the recording studio for another real estate radio jam session:
Your radio rock star host, Robert Helms
His radio roadie and co-host, Russell Gray
Your baritone boomer, the Godfather of Real Estate, Bob Helms
Now, when Bob Dylan's (yeah, that's him) album, The Times They Are A' Changin' came out in 1964, there was a lot of turmoil in the world. 
Before he was assassinated, President Kennedy had just confronted the Soviet Union over nuclear weapons in Cuba – right off the coast of the U.S!  The Civil Rights movement was in full swing, replete with protests, riots and all kinds of civil unrest.  Meanwhile, the U.S. government was busy switching out all the real silver coins for nickel plated tokens. 
The point is there was a lot going on and much of it wasn't pretty.  But let's stop right here.
If you could jump in a flying DeLorean and go back to 1964, knowing what you now know, would you be more or less inclined to buy real estate in 1964 – even though "the times, they are a' changin'"?
Now, back to the future, here on the threshold of 2012, assuming the Mayan thing doesn't happen, do you think real estate will still be here in 2040?  And will it still be a high priority for people and businesses to use real estate to live, work, farm and play?
Sure, we have the Iran nucelar weapon threat and the ongoing war on terrorism.  The Occupy something movement might be considered this generation's version of the civil rights movement.  Now, it's economic equality instead of race equality.  And the Fed is busily printing money like there's no tomorrow. 
We're not belittling any of these concerns.  They're very real.  But the point is that there are ALWAYS changes to fret about.  And of course, there are the changes which come from innovation and advancements of all kinds.  Just think about how medical advancements have affected the economy because of longer life spans.
The bottom line is that companies, industries and even governments come and go wiht lots of change in between.  But the real estate remains.  So in uncertain times, when stocks are up one day and down the next, and sovereign nations and municipalities are teetering on the edge of bankruptcy, and fiat currencies are being devalued all over the globe…(take a breath…), isn't real estate one of the most foundational investments you could make?
We know.  If you're a fan of the show, we're preaching to the choir.  But the lesson is not just about buying ANY real estate.  It's buying the right real estate, in the right markets, with the right financial structures, so you don't just survive the changing times, but prosper in them.
In this episode, we talk about some of the many changes which have happened and are happening, how they've affected real estate, and how to position your investing in the eye of the storm where it's safer.
So listen in to the conversation, then look at all the change all around you with excitement and anticipation.  In change, there is opportunity – and even more so, because casual observers are paralyzed into inaction, leaving lots of oportunity for the thoughtful and bold.
The biggest real estate investors we know have been and remain very active in this market. They see low interest rates, slow building rates (limiting supply), increasing population, rising rents and a widow of opportunity that won't stay open forever.
LISTEN:

The Real Estate Guys™ radio show and podcast provides real estate investing news, education, training and resources to help real estate investors succeed.
Does debt free mean no leverage?  Or are there other ways to optimize return that don't include mortgages?  The Real Estate Guys™ look take a fresh look at an old school concept: investing for cash – even when you don't have any!
In the old schoolhouse for today's lesson:
•    Your Professor of Profit, Head Teacher and Host, Robert Helms
•    Teacher's Aide and Co-Host, Russell Gray
•    Old School Principal and the Godfather of Real Estate, Bob Helms
It's been said, "There's no school like the old school."  This is just another way of saying that there's often great wisdom in fundamental concepts which have stood the test of time.  When traumatic events like mortgage meltdowns and Great Recessions occur, they shake the structure of conventional wisdom.  What is often left standing are "old school" principals (like Bob!).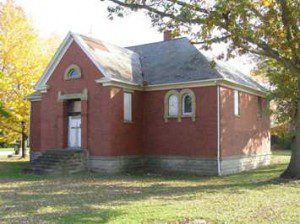 So we decided to brush the dust off of some old school ideas and talk about the pros and cons of investing for CASH.  Wait! If you love leverage or have no cash, stick with us because there's something in this show for you too!
Class starts with a Health & Safety lesson on the double-edged nature of financial leverage.  Magnified gains are awesome, but magnified losses can leave you cut and bleeding.  Don't ever run with leverage or swing it around wildly.
Our next lesson is in Current Events and begins with the when, how and why purchasing for cash is the best (and sometimes only) option for many opportunities in today's market.  However, our Science book says the caterpillar of cash today can metamorphosis into a butterfly of leverage in the future.
After recess, our Economics class features a discussion of why "cash is trash".  Although it's fallen out of vogue for bandwagon real estate "investors", many experts consider real estate a desirable commodity for hedging against inflation.
In Shop class, we discuss how to work with tools to create leverage that doesn't involve borrowing.  Wow! Debt free leverage.  Maybe this should be a Physics class?
For Phys Ed,  we learn how to play and stay in the game – even if we don't have any cash of our own.  Fun, but sweaty.
Before we know it, the school day is over and it's time to head home for supper.  We guess we're a little nerdy – because we sure had fun in school today!
Don't miss a show!  Subscribe to the Free Podcast
Want More?  Sign Up for The Real Estate Guys Free Newsletter!