Let's face it.  Whether it's a car, lover or hot real estate markets, we all want a hot one.
You're on your own for the first two, but in this episode we'll do our best to help you with number three. That is, how to find hot real estate markets.
In the studio for this arousing discussion:
Your smokin' hot host, Robert Helms
His faithful wing-man, co-host Russell Gray
Regular contributor and Big Man on campus, John Turley
"Hot" things are usually the result of high demand and too little supply.  Sometimes the desire to possess is there, but the capacity to pay is not.  In any case, when more people want something than there is of it to go around, that thing becomes "hot".
In investing, the goal is to be among the first to identify something that's heating up, then grab it before the mass of other market players have gotten to the party.
So how do you get into hot real estate markets BEFORE they get hot?
Before we go there, consider that real estate as an investment is very slow moving.  That is, even once the word starts to get out, it takes a while for market demand to reach its peak.  This is good because it allows regular folks (not just all the pretty people in Wall Street) to get in on the action.
Also, because real estate isn't really a main stream investment, the "Flash Boys" aren't coming to the party at all.
In fact, real estate is more like a block party.  It's local only interesting to people who are in the neighborhood.  So parties for hot real estate markets don't tend to get too crowded very fast.  This is also good for those of us who don't mind driving (or flying) from place to place in pursuit of a fun party where we can get some action with a hot market.
So it's important to go where your chances are good.  We say it all the time, "Live where you want to live and invest where the numbers make sense."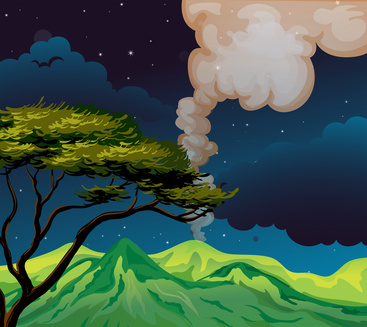 Step one is to watch for signals that a market is getting hot.  And those signals don't always come in a neat package or in ways that are readily recognized.  Sometimes you have to be good a reading the smoke signals to recognize that a market is heating up.
In this episode, we invite John Turley to bring us up to date on his market, Ambergris Caye, Belize.  It's an interesting case study, especially if you're not familiar with this market, because it illustrates how market drivers vary from market to market.
A fundamental concept of market analysis is supply and demand.  If there are lots of people demanding a particular area, product type or price point, that area, product type or price point has the potential to get "hot".
But how do you know WHICH area, product type or price point?  And how can you see it BEFORE the majority of others see it?
This is where purposed proximity is essential.
Purposed proximity is getting close to a market with a conscious decision of looking for critical clues about supply and demand trends.
Many people live in areas with opportunity all around them.  They have proximity.  But they aren't purposeful.  So they drive by opportunity every day and can't see it.
Others are purposeful from a distance.  They look at charts, graphs, stats, news and data.  They can sense opportunity because they're purposeful.  But they can't actually see it because they lack proximity.
Here's where it's important to realize that hot real estate markets are like people. You have to be close enough to pick up their unspoken clues that signal opportunity.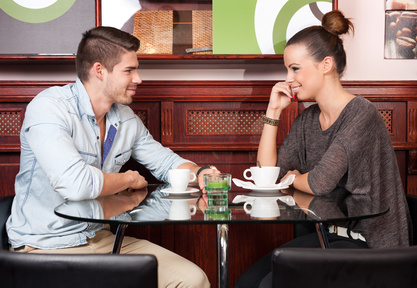 Body language experts tell us that communication is only 7% verbal.
This means that words only account for a fraction of the meaning in a conversation.
The majority of communication is in tonality, facial expression, gestures, eye contact, etc.
To really get the "vibe" of another person, you need to be in close proximity.  Or at least be able to see and hear them, which is why video chat has become a popular communication tool for people in both their personal and professional lives.
For a real estate market, price and sales data is analogous to the words in human communication.  It tells SOME of the story, but it's a far cry from telling the WHOLE story.  This is why we're big fans of field trips.  We like to visit markets up close and personal.  We like to feel them to know if they are actually hot real estate markets or not.
Plus, when you visit a market, you build relationships with people who can become your boots on the ground. 
For example, even though we go to Belize a lot, it's nice having Big John and his team with boots on the ground.  They have their thumb on the pulse of the market.  And not just data, but rumors, inside information, and real time activity.  It's that way for every market we're involved with.
With that said, some data is very useful because it's a leading indicator of demand.
For example, if a large employer signs a deal to open a new operation in a small town, the resulting employment can be a driver of demand for housing.  But because the demand hasn't manifested yet, there's time to get in ahead of the wave.
And before it's in the paper for the whole world to know, there's usually a handful of local market players who know it's coming, like the commercial real estate broker helping to find space or land for the business.  Or the residential brokers looking for housing for the key executives.  Boots on ground.
Of course, just because a big employer is moving in, it may not be enough information to take action on.   But when you have several corroborating signs from different sources, then you probably have something substantial to act on.  In any case, it CERTAINLY warrants a closer look…because where's there's smoke, there's usually fire.
So listen in to this discussion as Big John Turley provides some of the many signs which say "market on fire" in Ambergris Caye.  Then think about whatever hot real estate markets you're active or interested in.  What smoke signals are in the air and how can you investigate further?
And then remember, you don't want to by shy when the market's sending out the "vibe"…or you risk missing out on some hot action.
Listen Now
Want more? Sign up for The Real Estate Guys™ free newsletter!
Don't miss an episode of The Real Estate Guys™ radio show!  Subscribe to the free podcast!
Stay connected with The Real Estate Guys™ on Facebook!
The Real Estate Guys™ radio show and podcast provides real estate investing news, education, training and resources that help real estate investors succeed.
Market Spotlight: Tourism, Retirement and Investment on the Rise
No matter where in the world you buy real estate (including real estate in Belize), you're buying the market as much or more so than the property.  After all, a great property in a bad market has a hard time performing well compared to even an average property in a great market.  And you can always improve the property, but how do you improve a market?
So when we look for real estate, we always consider the market first.  Then, we look for a great team to help us find, acquire, finance and manage the right property.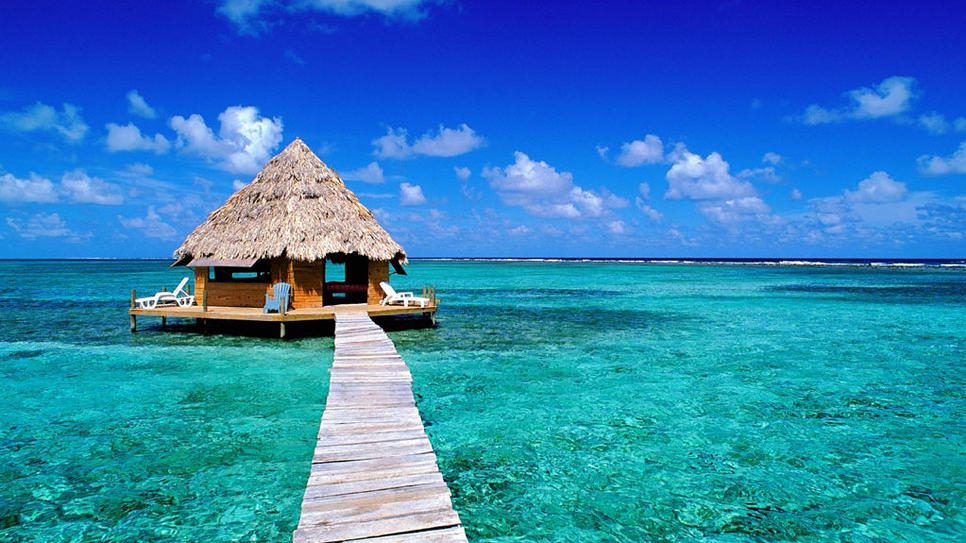 In this edition of The Real Estate Guys™ radio show, we shine our market spotlight on beautiful Belize.  And to make sure we get a really good look, we pack our microphones (and shorts and sunscreen!) and travel south to bask in the beauty of Belize (and enjoy a Belikin beer).
Broadcasting in the breathtakingly beautiful Caribbean paradise of Belize:
Your bright light of broadcasting brilliance, Robert Helms
Your somewhat dim co-host, Russell Gray
Special guest, the shining star of a brokerage of real estate in Belize, John Turley
VIP guest, Minister of Tourism for Belize, the Honorable Manuel Heredia
What Makes Real Estate In Belize So Strong?
Whether you're interested in Belize or not, this episode has some great info about what makes markets move.  And except for very rare circumstances, it's PEOPLE.  That's why real estate on the moon is still very cheap.  Lots of available land.  No people.
BUT, you might say, how can some little sparsely populated third world country and the real estate in Belize be an amazing opportunity? And that would be a very good question to ask.
Is Belize a great market because some guru or travel magazine says so?  Who's vote REALLY matters when it comes to real estate in Belize?
It's PEOPLE (not the magazine). Real people.  People… people who need people.  They're the luckiest people in the world.  Sorry, bad joke.  And if you're too young to remember Barbra Streisand, then forget we brought it up.
Now back to our regularly scheduled blogging…
Our point is that people are what make real estate valuable.  And not just any people.  People who vote with their pocketbooks.  So when enough people (and businesses) invest their hard-earned money into anything, that thing moves.  It's economics 101: supply and demand (with capacity to pay).
That's why the old real estate adage still holds true: the three most important considerations when purchasing real estate are Location, Location, Location.  When lots of people want to be in or on a property and there isn't lots of it in the best location, then you have a great formula for financial success in terms of both cash flow and long term capital gains.  We like both.
Click here now for a Belize Market Overview video featuring Robert Helms.
Belize Was Named TripAdvisor's What?
So when John Turley tells us that Ambergris Caye, Belize was named Trip Advisors' #1 island in the world, it's impressive.  Not because Trip Advisor said it.  But because people who travel said it.  It's the TRAVELER'S Choice award and not the Editor's Choice award.  If you've ever enjoyed a movie that some critic panned, you know what we mean.  It's the movie-goer who buys the ticket.  They're the one who's opinion counts when measuring return on investment.
However, that's just one, albeit important, point on the curve.
John also tells us that major airlines are adding flights to Belize.  That's impressive all by itself.  After all, airlines aren't like big governments with unlimited budgets to create flights to nowhere.  If they're adding a flight, it's because they expect to fill it.  Probably because their customers (people) are asking them for more access to Belize.
But what's even more intriguing is the impact that even one extra flight a week can make on the tiny country and real estate in Belize.  In other words, all those extra passengers need places to stay.  And the average stay in Belize is a week (as in six night and seven days).  But the volume and pace of construction is no where near what's needed to support the current demand, much less this growing demand for accommodations.
Now that's VERY interesting!
But Big John is on a roll, so he shares some other very valuable information with us.  Now you're getting an idea how fun it is to be us.  We get to hang out with all these important, knowledgeable and super-connected people and gather up all kinds of inside information.
Fortunately, we almost always carry our microphones with us (which is fun going when going through U.S. airport security), so we can capture these precious pearls of wisdom to share with you.
And while the TripAdvisor award and the additional flights is information that is readily visible to the general public (IF John Q. Public happens to be paying attention and knows what the data means in context), what John shares next is not.
Big John tells us that his real estate office, which happens to be the top volume brokerage in the county of Belize, and the 3rd highest non-U.S. RE.MAX office in the WORLD…all from a tiny little island in Belize (think about that for a minute) has seen it's sales volume increase 300-400% year over year. 
Whoa.
So CLEARLY, people are using the power of their pocketbook to put real estate in Belize on the map.  Well, technically, Belize is already on the map.  But now people all over the world are discovering enchanting Belize, just like we did 7 years ago.
Yes, it's very fun being on the leading edge.
What Happens When Markets Get Hot?
What's amazing – and we've seen this happen time and again – when a market gets hot, the momentum just builds and feeds on itself.  That can be fun, but we've also seen overheated markets blow up, then implode.  So what makes that happen?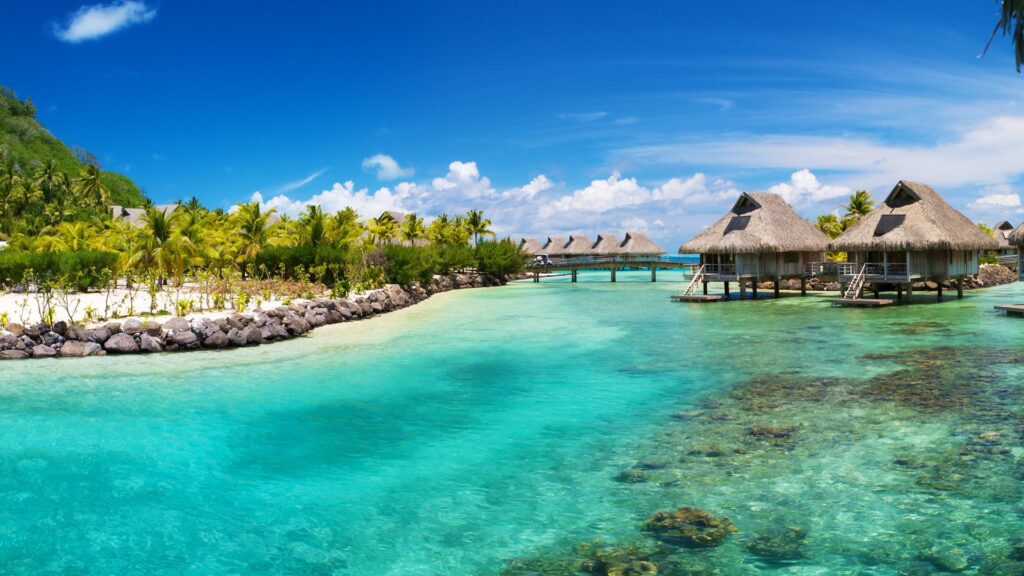 Usually, when a market gets hot, developers over-react to the demand and overbuild.  In other words, the supply and demand pendulum swings the other way and now there's too much inventory relative to the demand.  If you've ever had milk and cereal for breakfast, you know what we're talking about. 😉
How Is The Government Helping Real Estate In Belize?
Of course, Big John is just a smooth talking sales guy (who happens to be one of the world's foremost authorities on the real estate in Belize market in Ambergris Caye), so even though he's quoting all these great stats and providing anecdotal support, we decide to balance him out by talking to a lifelong resident and now Minister of Tourism for the country of Belize, the Honorable Manuel "Junior" Heredia.
What we find out from Junior is that the Belize government has taken lessons from the beautiful real estate markets which developed before them. Sometimes, allowing that development to undermine the very beauty and charm that made the market desirable to start with.  Of course, it's really hard to screw up an ocean view, but when the beach is covered with 10 story highrises, it's hard to see the water.
So Junior tells us that the Belize government was humble enough to get outside help, then they set up a 20 year Master Plan with a drive towards what creating what he calls "sustainable tourism".
What does that mean?
Junior explains that Belize has reserved nearly 40% of it's land to preserve the natural beauty that attracts tourists in the first place.  Of course, as a tourist, you'll appreciate that.  The negative is that supply and demand will eventually push prices up.  Now if you're a wealthy tourist, you'll REALLY like that.  High prices keep the riff-raff out.
Of course, if you're less wealthy, it might frustrate you.  But rather than be frustrated, just go to work on building wealth.
How Expensive Is the Real Estate In Belize?
Now right now, real estate in Belize isn't ridiculously expensive.  And it will probably be several years before the equity enhancing effects of a big green belt will be seen in local real estate prices and nightly rental rates.
But as investors?  It's AWESOME.
When you can go into a market and buy before the demand has arrived and prices have gone to the moon, you've locked in your cost.  And if the numbers make sense at acquisition, then it makes holding on for increasing cash flow and equity growth a profitable proposition.
Because eventually, as demand increases and supply can't rise to match it, the natural progression is higher prices.  And when you consider that nightly rentals cash flow so much better than long term rentals, you're starting from a very strong base.  And unlike those C class Section 8 apartments you might own, we're guessing you'd actually enjoy staying in your Belize investment property if you're lucky enough to have a vacancy!
Should I Invest In Belize Real Estate?
Is Belize a market that makes sense for everyone?  Of course not.  We're just trying to make sure that those who should consider it are aware it exists…especially when there's the opportunity to get in ahead of the wave – even if the swells are starting to rise up on the horizon.
How Can I Learn More?
So listen in to this especially exhilarating episode of The Real Estate Guys™ radio show and discover why we keep going back to Belize again and again.  And if you get inspired, make plans to join us for a fun filled 3 day weekend adventure in Ambergris Caye, Belize.
Listen now:
Want more? Sign up for The Real Estate Guys™ free newsletter
Don't miss an episode of The Real Estate Guys™ radio show! Subscribe to the free podcast
 Stay connected with The Real Estate Guys™ on Facebook!
The Real Estate Guys™ radio show and podcast provides real estate investing news, education, training and resources that help real estate investors succeed. Visit our Feedback page and tell us what you think!
Shift happens.  When it comes to demographics, sometimes those shifts affect supply and demand.
As an investor, if you get on the right side of supply and demand, you can make a lot of money.
Sitting in the musical chairs in The Real Estate Guys™ mobile studio:
Your host and radio show front man, Robert Helms
Your shifty-but-happy-to-have-a-chair co-host, Russell Gray
Returning special guest and top international broker, John Turley
When you make your living selling real estate on a tiny little island in the Caribbean, it's hard to climb into the upper echelon of worldwide top producers for one of the biggest real estate franchises in the world.
But John Turley has done it.  And in a big way!  In the huge worldwide RE/Max franchise, Big John is in the top 3 of all international brokers.  All from a tiny island in the Caribbean.
How?  And why should you care?
Whether you're an investor or a real estate broker, the message is that when people move it creates demand for real estate.  If you're there first, then you can profit when all that purchasing power shows up.  Hey, it's working for John and it can work for you, too.
What John Turley discovered is that the baby boomers (you know, that HUGE demographic of people who've powered wave after wave of business profit as they move through the stages of life) are facing an interesting dilemma as they approach their golden retirement years…
There aren't enough desirable retirement destinations to go around.
So if you're the purveyor of such things (as a landlord, developer, flipper or broker), you have an amazing opportunity to ride the wave.
Here's the good news:  Though the race is on, the boomers are only on the front end of their shift into retirement.  Most don't yet realize the shortage that's coming.  This means there's still plenty of time to get in on the action.
But don't wait too long.  Because when the music stops, there might not be enough chairs for everyone.  And those that are available will probably be expensive.  That means the earlier you get in, the better chance you have of singing a happy tune down the road.
So listen in and discover how demographic shifts affect your opportunities in real estate.
Listen Now:
Want more? Sign up for The Real Estate Guys™ free newsletter
Don't miss an episode of The Real Estate Guys™ radio show! Subscribe to the free podcast
 Stay connected with The Real Estate Guys™ on Facebook!
The Real Estate Guys™ radio show and podcast provides real estate investing news, education, training and resources that help real estate investors succeed. Visit our Feedback page and tell us what you think!
Money is flowing around the globe, seeking opportunity and avoiding risk.  But where is it going and why?
We're always fascinated by trying to figure out where the puck is going (a hockey quote by Wayne Gretsky) .  And (to horribly mix metaphors), sometimes you need to get a bird's eye view to see the whole field.  But (to worsen the metaphoric catastrophe), if you want to ride the wave of capital flowing around the globe, you have to take time to study the trends.
Does all that sound like hard work?  It is!  But we're here to help.
So for this episode of The Real Estate Guys™ radio show, host Robert Helms ditches co-host Russell Gray and flies solo to Orlando, Florida to attend the RE/MAX Encounter the Americas conference.  While there, he captures interesting interviews with three gentleman who are in great positions to offer valuable perspectives on the trends in global real estate.
Behind the microphones, but ahead of the puck, for this episode:
Your think globally, but drink locally (brewed beer, that is) host, Robert Helms
RE/MAX VP of International Business Development, Larry Oberly
RE/MAX VP of Latin America, Ricardo Cardenas
The RE/MAX Encounter the Americas conference brings together company leaders and agents from all over the world, with an emphasis on Latin America and the Caribbean.
And because RE/MAX is one of the biggest players in real estate brokerage, they have lots of data, both statistical and anecdotal.  So we're excited to bring you the Cliff's Notes from these high level execs.
Larry Oberly's job is to expand the RE/MAX network around the globe.  To decide where and how to get into various markets, he gathers data from professional associations, local agents and search patterns on RE/MAX websites.
Think about that.  Before people move or invest in a market, they start doing research.  And when they get serious, they start honing in on neighborhoods, properties and price points.  These days, almost all of that happens on the internet, providing valuable insight to a guy like Larry.
Now even though this conference is about the Americas, Larry has some very interesting comments about China.  It's no secret that China has tons of money.  And some of that money is making its way into real estate in the Western Hemisphere.  What's even more interesting is why.  But you'll have to listen to Larry to get the answer. 😉
Next up is Ricardo Cardenas.  This interview is worth listening to just because Ricardo has the coolest Latin accent.  But of course, the big bonus is the insights Ricardo has to share about what's happening in his part of the world.
Even though Brazil is part of the group of emerging growth economies known as the BRICs (Brazil, Russia, India, China), it isn't the only strong economy in the south of the Western Hemisphere.  And as these nations make more money, more real estate business is being transacted with both domestic and foreign buyers.  In other words, people want to buy property there.
Ricardo shares some of the work being done to improve business systems, professional cooperation and standards of real estate brokerage practice.  Just as standardized hardware and software protocols have made computers more friendly and accessible to more people, so will increasingly standardized real estate practices attract more buyers and their money to these markets.
It's all part of the critical infrastructure which facilitates the flow of capital to and from real estate markets along the international financial highway.  We watch it because it helps us anticipate where and how fast money will flow into a market.
Last, but certainly not least, Robert reconnects with John Turley, our good friend, 2013 Investor Summit at Sea™ faculty member, and top real estate broker in the country of Belize.  If you've been listening to the show for awhile, you know we've had John on before – and that The Real Estate Guys™ LOVE Belize.  In fact, John is a featured speaker on our Belize field trips.
Now John's perspective on international real estate is a little different than Larry's or Ricardo's because John is focused on Belize.  And rather than a top down view, John is in the streets every day talking with real life home buyers, investors and developers about where they come from and why they're interested in a place like Belize.  That's how we got to know him.
As an American ex-pat who brought his family to Belize and set up shop in 2005, John has his personal perspectives to share.  But what's really interesting is what he's observed about what's going on around him in his seven years and living working in Belize
For a market place that owes a big part of its revenue to tourism, you'd think the dour U.S. and European economies would have taken its toll on Belize real estate.  Not so.  We're pleasantly surprised to find that values in the Belize real estate market never really tanked like they did in so many over-leveraged and over-built markets.
And as for tourism in Belize, John tells us that 2011 was a record year and that 2012 is outpacing 2011 by double digits. More, tourism to Belize is above the peaks of 2005 before the recession ever hit.  Very impressive – and consistent with the feedback we got from the Shared Ownership Conference interviews previously broadcast (Look for Getting a Slice of the Pie on our Listen page)
So big lesson:  be careful not to look at the world only through the filters of your own perspectives and paradigms.  How it is for you and where you are may not be indicative of what's happening in other places.  That's why we make it our mission to get around to these other places and learn how other people are seeing things.
But we know it's hard for you to fly all over the place like we do, but no worries.  That's why you have us.  Enjoy!
Listen Now:
 Want more? Sign up for The Real Estate Guys™ free newsletter
Don't miss an episode of The Real Estate Guys™ radio show! Subscribe to the free podcast!
Stay connected with The Real Estate Guys™ on Facebook!
The Real Estate Guys™ radio show and podcast provides real estate investing news, education, training and resources that help real estate investors succeed. Visit our Feedback page and tell us what you think!
One of the secrets to making a lot of money is to catch a profitable wave.  Sounds interesting, but how does it work?
Well, a financial wave happens when a variety of forces converge to move people or their money in a particular direction. That movement can have a substantial impact on any given asset class or geographic region – and the effect can be much more pronounced when the asset class or region is very limited in size.   That's why we've been intrigued over the years by the tiny country of Belize.
In this episode of The Real Estate Guys™ radio show, we're on location at a beautiful beachfront resort in Ambergris Caye, Belize.  Yes, it's a rough life on the road as radio talk show hosts, but someone has to do it.
Sipping coconut juice behind the microphones while the tropical breezes blow:
Your light and breezy host, Robert Helms
Your coconut co-host, Russell Gray
Special guest, top producing international real estate broker, John Turley
As part of the preparation for our upcoming field trips to Belize, we headed to San Pedro Town in Ambergris Caye, Belize.  Yes, it's THAT San Pedro – the one Madonna sings about in La Isla Bonita.
When you're here, you understand why Madonna fell in love with San Pedro…and why we stopped here during our recent Summit at Sea™, then came back just a few weeks later for this trip, and are now going back for Memorial Day, again in June and staying into July.  Yeah, it's an addiction.
But for John Turley, formerly from the Rocky Mountain state of Colorado, his visit turned into a 7 year (and counting) transplantation.  And in those 7 years, big John has become the #1 real estate agent in the entire country of Belize and the #2 international property (non-US) agent in the RE/MAX system.  In case you didn't know it, RE/MAX is the #1 (as in top selling) real estate brokerage in the world.  So John Turley is not just #1 in his cubicle.  He's #1 for the #1 company in the world.  Hey, nothing but the best for our listeners.
So NOW you can see that we have a LOT to talk about.  Like, why did John decide to leave his life in the USA, uproot his family and start all over again in some dinky third world country? Hint: it's beautiful, peaceful, friendly and insanely profitable.  But listen in and let John tell you himself.
What's important to note is that John is just like MILLIONS of other people in the US, Canada and around the world who are looking for a change.  And as that wave of people continues to discover enchanting Belize, many are grabbing homes and filling hotels.  Hmmmm….does that sound like real estate investment opportunity?
John explains how tourism is UP over the several years.  What?!?  We thought there was a global recession and everyone was hunkered down waiting for the storm to clear.
Some are.  But it seems that others have decided that financial and political storms bring big waves, so it might be fun (and profitable) to go ride one (figuratively speaking, of course).
John reports that the interests of the people who come through his office have changed significantly in the last several years.  It used to be that people came to Belize because it's beautiful, quiet, affordable and friendly.  After all, Belize is the ONLY English speaking country in Latin America, and it's government and currency are stable.  Did we mention that it's breathtakingly beautiful?
But today, according to John, MANY people are coming into his office because they are concerned about the direction of the United States.  Now, you may or may not be concerned, but apparently lots of folks are.  So much so, they come to Belize not to vacation, but to establish a second home that could be easily converted into a primary residence.  Kind of a Plan B (like Belize).
There are lots of other interesting tidbits in this interview, and your job (should you choose to accept it) is to listen as Big John Turley shares his perspectives on what's driving this very popular real estate market – and how you can catch the wave of interest that is building about Belize.
Listen Now:
The Real Estate Guys™ radio show provides real estate investing news, education, training and resources to help real estate investors succeed.