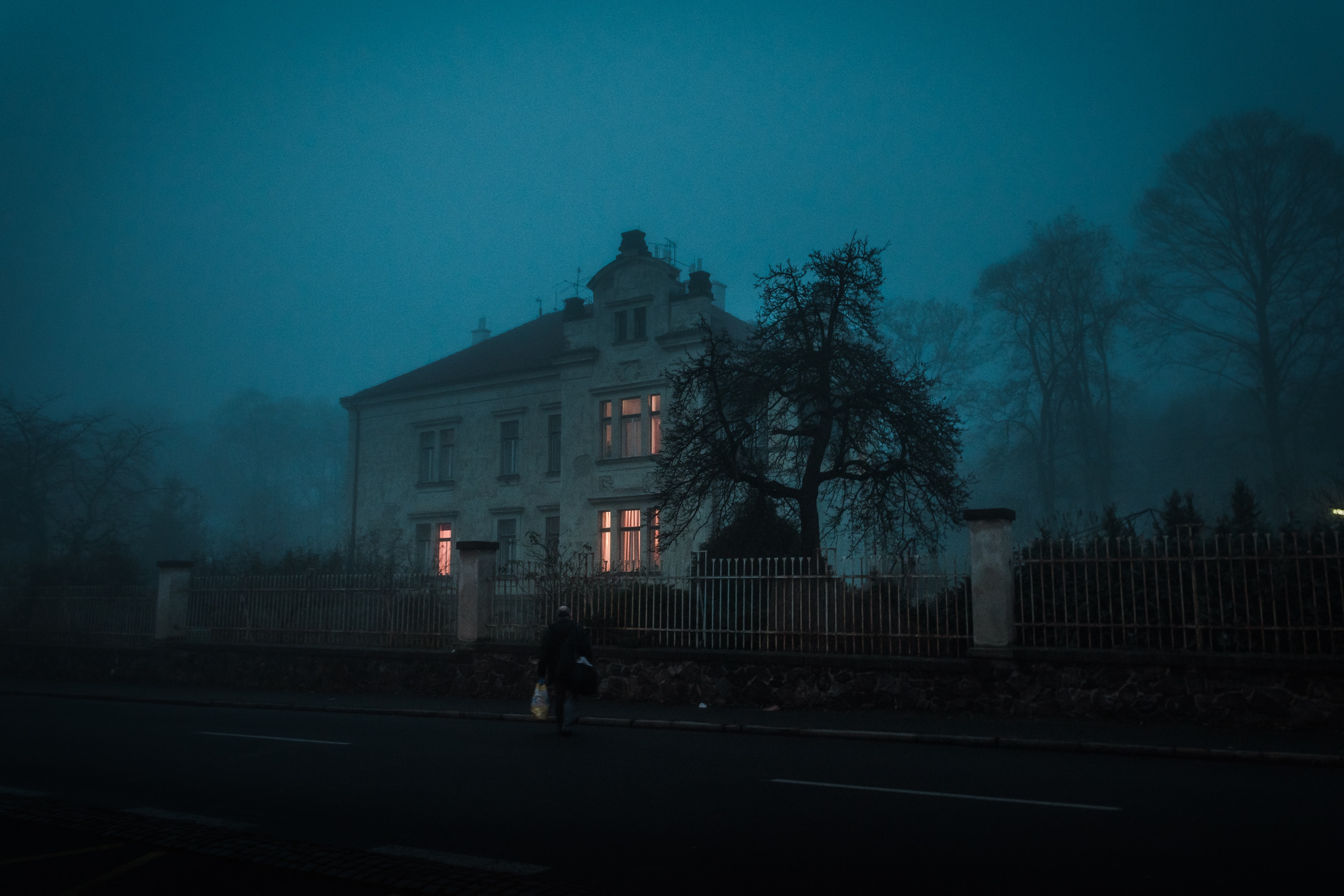 Another year … another Halloween … another classic collection of creepy catastrophes from our listeners. 
The stories you are about to hear are all true … terrible, but true!
And while these investors paid the price, YOU don't have to … if you learn from their experiences. 
Tune in for terrifying tales of toil, trouble, and real estate!
In this episode of The Real Estate Guys™ show, hear from:
Your spooky host,

Robert Helms
His cooky co-host, Russell Gray 
---
Listen
---
Subscribe
Broadcasting since 1997 with over 300 episodes on iTunes!
---
Review
When you give us a positive review on iTunes you help us continue to bring you high caliber guests and attract new listeners. It's easy and takes just a minute! (Don't know how? Follow these instructions).
Thanks!
---
Halloween horror stories … and important lessons learned
Welcome to another bone-breaking edition of Halloween horror stories! 
Alarming anecdotes and deals that went wickedly wrong can contribute compelling lessons for real estate investors. 
It's our annual edition of Halloween Horror Stories!
Real estate is a messy business … but this episode isn't designed to scare people off. Instead, it's a way for us to share tribal knowledge. 
Somebody paid full price for these lessons … so you don't have to. 
The never-ending cosmetic refresh
Curtis Drake and Ryan Pedit acquired a property in a market that they were previously in. It was light rehab … and they wanted to do the cosmetic piece. 
They met with their on-the-ground property management company and went over the timeline and expectations for the updates. They closed on the property … and took off. 
But the whole project went sideways with no revenue income. 
What they learned was that they were doing things that were outside of their management's wheelhouse. That team typically just managed property … they didn't handle cosmetic overhauls. 
Many property managers have a bevy of contractors in their network. So, when you say you want to do some light rehab, they think, "Yeah, we can do that."
But rehab isn't the same as upkeep. 
Curtis and Ryan also share the importance of having a written agreement with dates and times established. Their handshake agreement left them without any leverage to fall back on. 
Should have built from scratch
Loe Hornbuckle has been on the show before. He is a super syndicator … but even he has a horror story to share. 
Loe did a project where he bought an existing assisted living facility. There was a lot of due diligence involved … but even then, some things slip through. 
Turns out the property had an illegal fire suppression system that was not caught by any of the previous inspections. 
Instead, it was caught when they filed for a permit to expand the property footprint into the garage. 
Loe began working with the city to resolve the issue. It took six weeks for the city to articulate why the system hadn't been caught and what the next steps needed to be.
Turns out the city allows certain fire suppression systems in single-family homes and others for businesses. When the property applied for a permit, the city thought it was an SFH. 
But the property actually had an assisted living component … and with a certain number of residents, a different class of fire suppression systems is required. 
So, Loe and his team had to rip out the old system and install a new one … about $15,000 worth of unexpected cost … and they lost 15 to 16 weeks of time. 
Lessons learned … there may be more to your due diligence than you think. Really focus and take account of the physical pieces of the building.  
Just because something has been checked off … it doesn't mean it's correct. 
Another lesson Loe walked away with is that there is power in building from the ground up. 
When you purchase an existing property, there are things you will need to tear out and replace. Sometimes, you might as well start from scratch. 
Tragedy turns into lawsuit 
Our good friend and wonderful attorney Kevin Day shares one of his own client's horror stories.
This particular client had an apartment building. One of the tenants had a boyfriend who was home babysitting her son, left food on the stove … and went to sleep. 
A fire started, and only the boyfriend was able to get out. The family went after the apartment owner in a lawsuit. 
It ended in a settlement with insurance, but there are lessons to be learned. 
Kevin says the big lessons are to separate targets. As you do your business and estate planning … remember that privacy is important. 
The lower profile you have … if they don't know you have five other rental properties … the less of a target you are.  
Fully occupied … or not
Patti Hussey and Andrew Thruston from PJ Hussey … a property and construction management team in Phoenix, Arizona … have their own Halloween horror story to share. 
The team was taking on a 28-unit apartment complex in the northeast portion of Phoenix. 
One thing they noticed was that all of the tenants' leases were month to month. 
It was a hundred percent occupied with rents through the roof … but the day the deal closed, they lost 10 tenants. 
The previous owner was calling tenants and telling them that they were free to move into the next property. The strategy was to build up residency in these multi-family apartments, sell them … and then move tenants to the next property. 
Everything was to give the allusion of high residency. 
The PJ Hussey team jumped in and worked to fill apartments with appropriate leases … but it was challenging. 
The big lesson the team took away is to really be careful how you do your vetting. Talk to the tenants and ask them how long they have been there. 
If things look suspicious … trust your gut. 
For more Halloween Horror stories … and lessons learned … listen to our full episode!
More From The Real Estate Guys™…
The Real Estate Guys™ radio show and podcast provides real estate investing news, education, training, and resources to help real estate investors succeed.
---
Love the show?  Tell the world!  When you promote the show, you help us attract more great guests for 

your

 listening pleasure!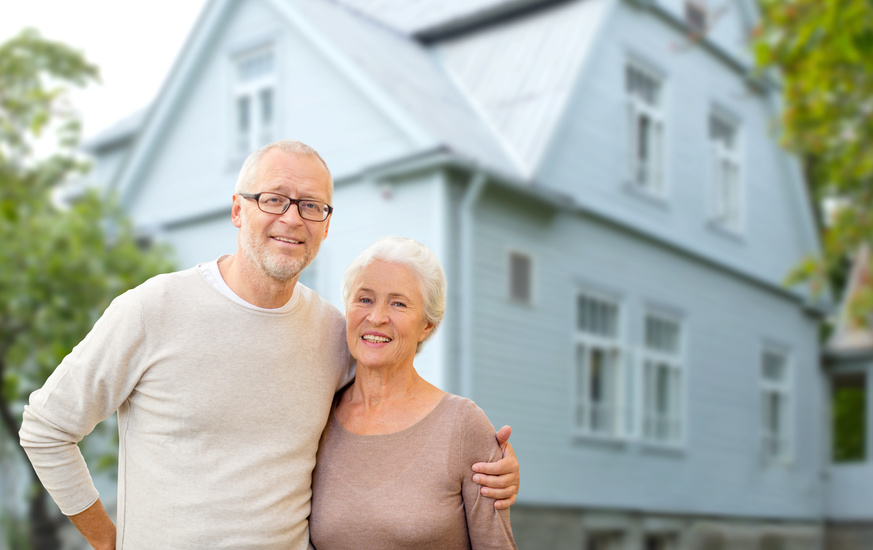 The only thing better than one investment opportunity … is two investment opportunities!
We've talked about senior housing and opportunity zones before … but what happens when you combine the two?
The combined demographics and tax incentives of these investment niches create exciting possibilities!
We sat down with a successful real estate entrepreneur who is putting senior housing and opportunity zones together into a creative … and profitable … investment play. 
Discover how to ride the wave of demand and capital to create a WINNING investment strategy. 
In this episode of The Real Estate Guys™ show, hear from:
Your riding-high host,

Robert Helms

His here-for-the-ride co-host,

Russell Gray 

CEO of Sage Oak Assisted Living,

Loe Hornbuckle

Loe's partner and construction developer,

Austin Good
---
Listen
---
Subscribe
Broadcasting since 1997 with over 300 episodes on iTunes!
---
Review
When you give us a positive review on iTunes you help us continue to bring you high caliber guests and attract new listeners. It's easy and takes just a minute! (Don't know how? Follow these instructions).
Thanks!
---
Opportunity zones sweeten the deal
We've been talking a lot lately about opportunity zones … but today we're going to focus on taking the idea into the real world. 
You may have heard Loe Hornbuckle on our show before. He specializes in senior housing. 
Loe recently began a new project … and discovered that the land was inside an opportunity zone.  
His team began to pay attention to how they could structure the deal around opportunity zone incentives … and he's here to share what he has learned from the process so far. 
A word of caution before we dive in … be careful about picking an investment purely for the tax breaks and overlooking the real fundamentals of the deal. 
Loe sought out a location that was a good place to do business, fit in his niche, and gave him a unique selling proposition. The opportunity zone just sweetened the deal. 
Prepare for the silver tsunami
Let's start with the silver tsunami. In a few years, baby boomers will be looking for assisted living … and the industry needs to be prepared. 
But that's still a ways off. Loe says his average client is 87 years old. The oldest baby boomers are still about 75. 
That means there is time to get in the game and get prepared. 
A lot of times when people talk about senior housing, they're really talking about active adult communities, independent living, assisted living, dementia care, and skilled nursing facilities all under one umbrella. 
But it's important to look at each of these areas as its own asset class. 
The type of person that wants to live with other people 55 and up and play golf with their buddies is totally different than a person who may not be able to walk independently anymore. 
And when the baby boomers come looking for senior housing, they're going to demand things that their predecessors didn't.
Baby boomers want smaller, more intimate environments where they are around people that are like-minded in some way. 
Maybe they like the same music … or have the same cultural heritage … or even have the same medical condition. 
In Loe's case, he began Sage Oak Assisted Living and Memory Care in 2015. It's basically a boutique assisted living and memory care company. 
"What we do is focus on small facilities that are designed to make people feel more comfortable in a homelike environment," Loe says. 
When most people think of assisted living, they picture a nursing home. But Sage Oak's facilities are light, airy homes designed for anywhere from 8 to 16 people. 
Loe currently operates five of these locations in Dallas. 
But with the silver tsunami on the horizon, Loe is looking to expand his idea … more beds but preserving the intimate setting. 
For Loe and his team, the answer is raw land development into planned care communities. 
Think of it like a residential neighborhood … but instead of 3000 square foot homes that house single families, these are 9,000 square foot homes designed for 16 seniors. 
These independently owned houses operate as independently licensed facilities … some as assisted living and luxury assisted living and others as dementia care.  
And these houses can be tailored and changed over time to provide the personalized environment residents are looking for … allowing you to operate in any niche you feel the market is lacking. 
Obviously you would never exclude anyone, but you could help them find a house that they are most interested in. 
"One house might be for people with diabetes. Another might be kosher, with a kosher chef and visits from the local rabbi. The house next-door to that one could have a Korean chef and Korean newspapers delivered daily," Loe says. 
Sage Oak has two such projects underway right now … one in Texas and one in Louisiana. 
A natural partnership
Loe's partner, Austin Good, hails from the construction development side of real estate. 
Austin is a single family, build-to-rent developer … and that's essentially what Loe and his team are creating. 
Starting from the ground up in building these campuses offers the advantage of control … controlling the process of creating the campus and controlling the end experience offered to residents. 
And now, the Texas development has the added advantage of being in an opportunity zone. 
"We selected a piece of land in Denton, Texas, to build a campus and discovered it was in an opportunity zone," Austin says. "So, we had to rework our model a bit.
For example, Austin says they weren't necessarily looking at a 10 year hold period at the start … but now they are making changes to gain the biggest tax advantages. 
An opportunity zone location also gives Loe and Austin the ability to offer investors a chance at making some money tax free … quite the incentive to come on board!
Senior housing is a natural companion to the opportunity zone structure for a lot of reasons. 
Since opportunity zones are typically in lower income or rural areas, you probably aren't going to build a luxury hotel there. 
But if you create a reputation as the "go-to" place for senior housing, most people won't mind driving a bit further … because the outcomes are so much better at your location!
"Our Denton project is about 10 minutes away from the luxury assisted living facilities in the area, so it's not a difficult pitch for us to say, 'Drive a few more minutes and be in a more intimate environment with a better caregiver ratio,'" Austin says. 
Another major opportunity zone benefit … access to an untapped workforce of caregivers. 
The number one problem CEOs in the senior housing space are facing is access to good caregivers. 
Opportunity zones located in lower income or more rural areas tap into a workforce that may live too far away to work at other facilities.
Find your winning opportunity
For people who are concerned about taxes and wanting to maximize their return, investing in a niche opportunity zone project can be … well … a great opportunity. 
You still get all the advantages of real estate … like bonus depreciation … and now you can get your capital back. 
It essentially allows you to make a better return on a post tax basis. 
As always, check with your tax professional to find out what will work best for your portfolio. 
And listen in to the full episode for more on how senior housing and opportunity zones can be a winning formula!
---
More From The Real Estate Guys™…
The Real Estate Guys™ radio show and podcast provides real estate investing news, education, training, and resources to help real estate investors succeed.
---
Love the show?  Tell the world!  When you promote the show, you help us attract more great guests for 

your

 listening pleasure!
The Silver Tsunami is coming. That's right. It's no secret Baby Boomers are retiring and entering a new phase of life, and looking for an alternative to traditional assisted living facilities.  
In the third episode in our Profitable Niches series, we explore the world of residential assisted living homes.
We chat with leading national expert and President of Residential Assisted Living (RAL) Academy, Gene Guarino, about this compelling investment opportunity, and four of his students who are successfully investing in this space.    
In this episode of The Real Estate Guys™ show you'll hear from:
Your happy-to-assist host, 

Robert Helms

His in-need-of-assistance co-host, 

Russell Gray

RAL Academy President

Gene Guarino

A few of Gene's star students,

Sherry Ellingson and Rocky McKay, Loe Hornbuckle, and CJ Matthews
---
Listen
---
Subscribe
Broadcasting since 1997 with over 300 episodes on iTunes!
---
Review
When you give us a positive review on iTunes you help us continue to bring you high caliber guests and attract new listeners. It's easy and takes just a minute! (Don't know how? Follow these instructions).
Thanks!
---
An explosive demographic with specific needs
So much of real estate is about understanding specific demographics and their needs. All around the world, and especially in the United States, there is a massive population that has created business opportunities through every season of their lives … baby boomers.
Baby boomers are retiring in droves, and they aren't too far away from not being able to live independently anymore. Unlike generations before them, boomers (in general) are adamant about not living in an institution or hospital. They want to live in a home and have a social life.
That's what makes residential assisted living homes such a fascinating investment niche. This specific demographic and a unique financial model means more CASH FLOW than a typical single-family home investment.
Gene Guarino is the leading expert in this investment niche. As president of the Residential Assisted Living (RAL) Academy, he teaches investors everything they need to know to get started.
"It all starts with education. Get educated first. If you don't, you'll most likely go out, make mistakes, and bang your head against the wall," Gene says.
We're all about education for effective action. So, we sat down with a few of Gene's star students to learn about their experiences and what advice they have for other investors.
Building your brand from the ground up
Sherry Ellingson and Rocky McKay are business partners who attended Gene's class several years ago.
"We kept hearing about senior living," Sherry says. "We both have parents who are going to be entering into this category before long, and after taking a look at some of the current options in our area we thought, 'You know, we could do this a little bit better.'"
Rocky and Sherry first acquired an existing assisted living facility that needed some updating. The property is 10 beds with jack-and-jill baths and lots of places for residents to be able to visit with friends and family. The goal is to have residents feel at home and have a happy, safe place to make their own.
How do they attract tenants? Case workers from hospitals and rehab centers refer potential residents and their families to placement agents who find out what they are looking for in an assisted living facility.
Then, the agents take them on tours and show refer them to various home options. That's why a good reputation is so important.
"The reputation of a home is attached to the owner, so your focus should really be on creating your own reputation and brand from the ground up," Sherry says.
"The demand for a good home is extremely high, and as we provide such an essential service for our residents, it feels like we are doing the right thing," Rocky adds.
For investors just starting in the niche, Sherry and Rocky recommend looking for an existing home and remodeling it into a residential assisted living home. They also suggest having a fixed rent rate with everything included so families can set their budget and not worry about hidden fees.
And don't forget that there is benefit in adding more properties. More residents means the ability to buy supplies in bulk and save even more money on operation costs. Sherry and Rocky hope to have a couple hundred operating homes in the next several years.
Raising capital and expanding your network
After going through the RAL Academy course, Loe Hornbuckle found his passion. Since then, he has opened 40 beds in residential assisted living homes and is in the process of developing an 80-bed facility made up of five homes on six acres as a planned community.
"I look at residential assisted living as a tool to keep people out of nursing homes or institutional environments that may not be right for them," Loe says. "There are a lot of people who are placed inappropriately in those settings."
Even though he was passionate about the type of investment he was making, Loe says he still had a lot to learn when it came to raising capital.
"The first time I raised capital, I put out my business plan, and at the end of the first day my wife found me in the fetal position on the floor. It was harder than I thought it would be," Loe says.
Proper education changed this for Loe. He learned you have to build a network to effectively raise capital. He suggests that RAL investors attend events and conferences so they can meet the many people out there who are willing to help them along the way.
"Your network is everything. When you build your network, you have the power to step into good business like residential assisted living," Loe says.
Syndication and working smarter
As a self-proclaimed real estate addict, CJ Matthews was looking for an investment with good cash flow and without a huge amount of ongoing work. After hearing Gene speak on RAL homes, she knew she had found the perfect niche.
"With residential assisted living, you do the work to set everything up, and then you become the business owner. At that point, someone else can actually run the day-to-day business for you," CJ says.
The biggest advice CJ offers to potential RAL investors is to learn about and apply effective syndication.
"Before learning to syndicate, going out and asking for money felt risky or scary to me, but after I attended the Secrets of Syndication seminar, I knew what I needed to do," CJ says.
When it comes to working with partners, CJ recommends choosing people who have skill sets you don't. That way you can work synergistically and accelerate your success. And don't forget this particular investment niche requires a special touch.
"This space isn't for everyone. You need to love real estate, love making money, love putting in work on the front end, and most importantly have a heart. If you aren't willing to care about these people and making the last years of their lives happy, then this may not be the investment for you," CJ says.
Interested in learning more about investing in residential assisted living? Listen in to the show to hear more from Gene and his students. You can also email us at ALF@realestateguysradio.com, and don't forget that Gene will be cruising with us on our Investor Summit at Sea™. We'd love to see you there!
Listen to other episodes in our Profitable Niches series (like Stacking up Profits with Self Storage or Making Money with Mobile Homes) to step off the beaten path and learn more about other lucrative, but as-yet unexploited asset classes.
---
More From The Real Estate Guys™…
The Real Estate Guys™ radio show and podcast provides real estate investing news, education, training and resources to help real estate investors succeed.