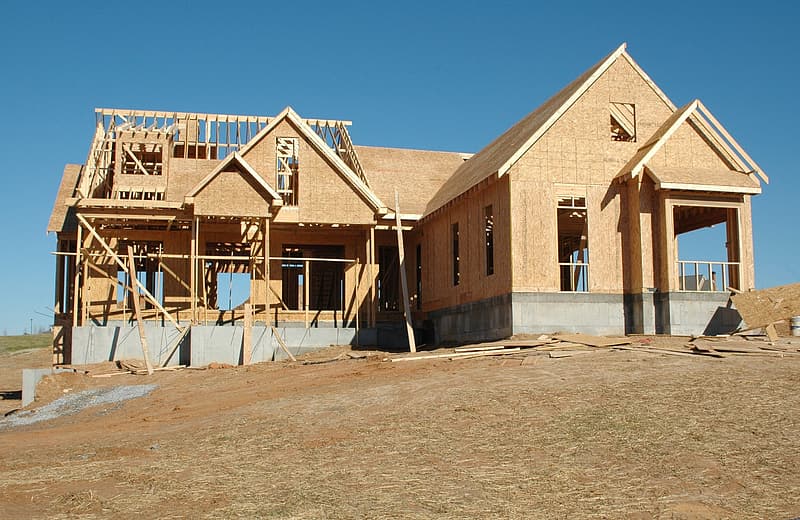 What do you do when a housing shortage meets a shortage of home buyers? 
It's real estate investors to the rescue! Developers are finding big opportunities building homes to cater to the needs of landlords. 
We're talking with two developers who are taking the hot concept of build-to-rent to new heights. 
In this episode of The Real Estate Guys™ show, hear from:
Your informative host,

Robert Helms

His inquisitive co-host,

Russell Gray

CEO of Sage Oak Assisted Living,

Loe Hornbuckle

Loe's partner and construction developer,

Austin Good
---
Listen
---
Subscribe
Broadcasting since 1997 with over 300 episodes on iTunes!
---
Review
When you give us a positive review on iTunes you help us continue to bring you high caliber guests and attract new listeners. It's easy and takes just a minute! (Don't know how? Follow these instructions).
Thanks!
---
A new approach to rental property 
We're talking about a niche that is getting hotter and hotter by the minute. It's something that lots of people can participate in … build-to-rent. 
Traditionally, builders have been buying land, building, and then selling what they built. 
But more and more, there is the idea of building the end product not for someone to buy and use … but for someone to rent. 
Most renters are looking at older properties … single family houses, apartments, townhouses … all already up and running and built for owner occupants. 
They may not be ideal as a rental for either the tenant or the landlord, but they work fine. Now, these properties are being built with the tenant specifically in mind instead.
We read a lot about the millennials and their debt load and inability to purchase houses. That means more people renting their homes and a giant demographic of young people that need a place to live. 
On the flip side, you've got a lot of interest in real estate as an asset class for the first time … so there is opportunity. 
Big benefits in build-to-rent projects
We're talking to two men who have found the secret sauce in build-to-rent properties … Loe Hornbuckle and Austin Good. 
Austin started out as a real estate agent and quickly began flipping single family rental properties. But when inventory started to tighten he thought, "Maybe we should just go in, buy land, develop it, and build to rent."
Doing so meant you could control the entire process a lot better and easier. "And as we did that, we found a lot of demand from investors," Austin says. 
Some of the benefits of the build-to-rent scene is that investors are usually ready to close right away. You don't have to wait things out depending on the market as much as a traditional developer. 
Physically, there are ways to optimize properties with renters in mind as well. 
"The biggest differences come down to durability of certain goods. We've gotten rid of carpet altogether in all of our deals because LVT flooring is more durable for a rental market," Austin says. 
Austin also says that they design the homes with the investor's exit strategy in mind. 
Right now, these properties will be used as rentals … but in 10 years the investor may want to sell to an owner occupant. It all depends on how the market changes. 
On that note, build-to-rent as a niche is fairly recession resistant. 
"These types of properties are a Class-A product that can rent for a Class-B price. You also don't have to compete in the amenities space like apartment buildings," Loe says. 
Currently, Austin and Loe build a combination of duplexes and townhomes … so people treat them as single family residences and don't expect all the extras of an apartment complex. 
The other big pull for this niche, Loe says, are the tax advantages. 
When you sell a product, you're being taxed. But build-to-rent has the advantage of the government realizing you are building affordable, clean, safe housing, so it offers many breaks and cuts to help you out. 
Then, you have the low turnover rate to consider. The two biggest expenses in renting are turnover and vacancy. If you can minimize those things … you're in great shape. 
The tenants that come into build-to-rent properties treat them like they are their own, and they become attached and stick around. 
A big appeal of these build-to-rent properties right now is that they give the tenant the chance to rent something that is brand new or only a year or two old. 
Compared to living in a 25-year-old property … new is very appealing. 
In short, build-to-rent is a long-term asset with multiple exit strategies and multiple uses. 
Syndication in build-to-rent
Efficiencies are important when you're undertaking a large project … and that's exactly what Loe and Austin are doing. 
Their current project in Denton, Texas, has almost 90 units … which offers opportunities for a streamlined workflow and other efficiencies that mean more profit for builders and a better deal for investors. 
They also have a unique approach to ownership. Instead of selling individual units, they are collectively owning them. 
Many of Loe and Austin's current projects are in Opportunity Zones. One aspect of investing in these areas is you have to hold the property for 10 years to get the maximum tax benefit. 
For many investors, investing in an opportunity zone is solely for the tax benefit … and with build-to-rent style investments, there are many additional bonuses for passive investors that want to get involved. 
Passive investors can see the tax advantage and return they want and are willing to hold the property for an extended amount of time. 
That's why Loe and Austin focus on real estate syndication. Individual owners are foregone in favor of a leasing agent and maintenance staff that oversee the project. 
To learn more about syndicating in the build-to-rent niche … listen in to the full episode!
More From The Real Estate Guys™…
The Real Estate Guys™ radio show and podcast provides real estate investing news, education, training, and resources to help real estate investors succeed.
---
Love the show?  Tell the world!  When you promote the show, you help us attract more great guests for 

your

 listening pleasure!