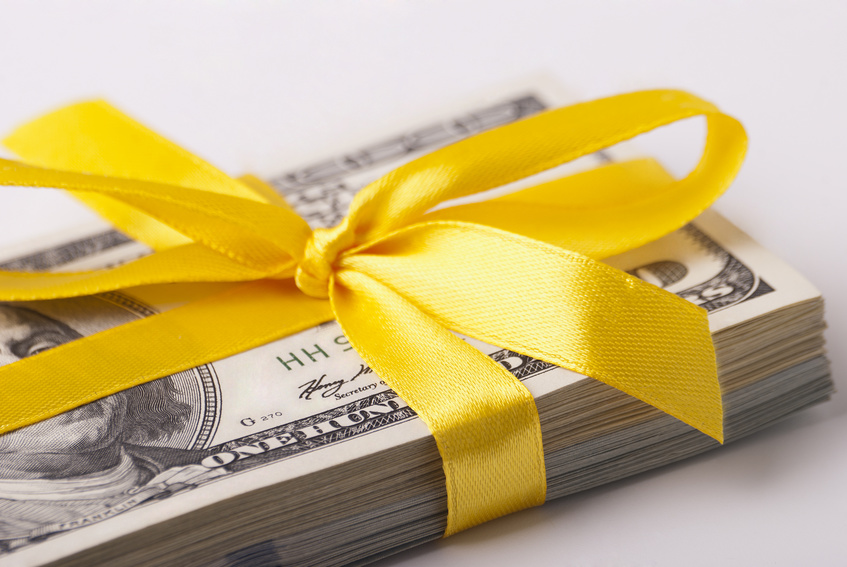 Stock Market Volatility Creates Opportunity for Real Estate Investment Syndication
We all want life on our terms.  The perfect opportunity at just the right time … where we don't have to think, work, or go out of our way to hit it big.
Be honest.  If you didn't get in (and out) of Bitcoin at the right time, aren't you just a LITTLE jealous of those who did?  We are.
But even many of those Bitcoin millionaires have taken it on their crypto-chin since the easy money train went off the rails.
The market giveth and the market taketh away.
Tom Brady said it best after the Super Bowl …
"Losing sucks.  But if you want to win, you have to play the game."
… and risk losing.  Of course, we're pretty sure Tom didn't lose too much.  And if you're playing the right game, even losers can come out okay.
That's what we love about real estate.
Sure, it's not as exciting as the roller-coaster rides of speculative exchange traded assets like cryptos, stocks, bonds, and ETFs.  But you can still make BIG money with real estate playing a very conservative game.
Right now, the market is reminding lots of paper- and digital-asset speculators that big ups often come with big downs.  So people with lots of money in those markets are realizing safer havens are pretty attractive when the tide turns.
And that's a GIFT TO YOU …
Because when you know how to make (or find) boring, reliable, stable, dependable returns … of 8-20% … with a time-tested asset like real estate … YOU are a HOT commodity.
We've been saying for years this is a GREAT time to become a real estate syndicator.  And it just keeps getting better.  There are TRILLIONS of dollars invested in paper assets through brokerage and retirement accounts … and folks who've been in those markets a while are sitting on some fat gains … BUT they're nervous … and rightfully so.
Some have already moved to cash to play it "safe" … and because they don't know what else to do.  But the dollar's been weak, and although interest rates are rising, inflation is rising faster … so the net gain on parked cash is negative.  That's a losing deal.
Enter YOUR big opportunity … syndication.
When stocks tanked in the dot-com bust, billions went into real estate for safety with yield and a hedge against inflation. 
Sure, real estate got a black eye in 2008 … even though it was a credit market problem and not a real estate problem.  But smart people realized the fundamental need for real estate didn't end with the financial crisis … and many smart investors scooped up bargain properties, just as rental demand increased because of the financial crisis.
Real estate investors have made a lot of money over the last ten years … just like stock investors.  But right now, stock investors are being reminded of the volatility of the stock market and the relative stability of real estate.
Give Nervous Stock Investor the Gift of Real Estate Syndication
Stock investors are RIPE for offers to invest in real estate.
And when you learn the secrets of successful syndication, YOU can attract many millions of dollars from frightened stock investors into the safer haven of real estate.  Best of all, syndication allows you to become wealthier helping wealthy people grow and protect their wealth.  It's an epic win-win.
Often in business and investing the best play is simply to take what the market's giving you.  Right now, it seems to us the opportunity to raise money for real estate deals just got even better.
---
More From The Real Estate Guys™…
The Real Estate Guys™ radio show and podcast provides real estate investing news, education, training, and resources to help real estate investors succeed.
Practicing Safe Syndications: 3 Critical Legal Considerations
As you approach syndication, beware of the SEC. Ensure your legal structures are in compliance or exempt from SEC regulations. Don't leave yourself vulnerable!
Learn what it takes to make sure your business avoids any fallout with the Securities and Exchange Commission (SEC) … Watch this special webinar from our longtime friend and personal attorney Mauricio Rauld.  
Walk through what his years of experience as founder and CEO of Premier Law Group have taught him are the three most important things to think about as you approach syndication.  Keep these critical legal considerations in check and you're ready to speak with your attorney and grow your business with confidence. 
So watch and learn …
Simply fill out the secure form below to access the webinar,

Practicing Safe Syndications: 3 Critical Legal Considerations, 

created by experienced securities attorney Mauricio 

Rauld

. 

 
We're sure you've noticed the upheaval certain areas of the U.S. … it's been hard to miss.
Hurricane Harvey and Hurricane Irma have swept Texas, Florida, and the Caribbean, leaving a path of destruction in their wake.
Every natural disaster brings a certain amount of tragedy, and our sympathies go out to those who are hurting from the storms.
But we're heartened to see communities coming together in the aftermath to help heal damage … and we think real estate investors can play a role in building communities that are even stronger than before the storms.
Listen in to this episode of The Real Estate Guys™ show to hear us brainstorm ideas about how investors can help … and how they can prepare for future disasters.
You'll hear from:
Your disaster-pro host, 

Robert Helms

His disaster-prone co-host, 

Russell Gray
---
Listen
---
Subscribe
Broadcasting since 1997 with over 300 episodes on iTunes!
---
Review
When you give us a positive review on iTunes you help us continue to bring you high caliber guests and attract new listeners. It's easy and takes just a minute! (Don't know how? Follow these instructions).
Thanks!
---
Finding opportunities in the midst of tragedy
Perhaps it makes you uncomfortable to think of profiting while people are suffering.
That's okay. In fact, it's more than okay … it means you have the right intentions.
But bringing your skills on to the scene after disaster has struck isn't simply opportunistic.
By getting involved, you're solving problems and adding value. This is the sunny side of capitalism.
You can make a fair profit … and make a difference too. Just make sure you're doing the right thing for the right reason.
Remember … the flip side of every problem is an opportunity.
In the aftermath of a disaster, there are myriad opportunities.
Investors can renovate flooded and damaged houses. Some houses will be lost causes until an investor decides to step in and put some capital to work.
But the opportunities don't stop there.
Out of necessity, huge disasters involve a large displacement of people. Investors can create new housing situations for displaced people.
And disasters also effect the local economy. Jobs are affected, causing a ripple effect for entire communities … including landlords whose tenants' jobs are affected.
Finding ways to revitalize local communities and create jobs can minimize damage and create huge amounts of good.
Smart choices at opportune times
Getting involved simply because there is an opportunity isn't always the smartest choice. Make sure you're getting involved because it makes sense and it's the right choice for YOU.
Investors have to know that after a major disruption, banks, government agencies, and other financial institutions may create incentives to sweeten the deal and get people involved.
After Hurricane Katrina, the Louisiana government created a "go zone" with adjusted depreciation rates.
These incentives can make investing in disaster-struck areas a smart idea … but we'd warn you to never let the tax tail wag the investment dog.
It's easy to get caught up in a temporary disruption and make a long-term commitment without realizing that circumstances may revert to what they were pre-incentives.
With that said, Houston is a favorable market … it's landlord friendly, with many major industries creating jobs.
Most of the things that make Houston make sense haven't changed. And if you want to invest there, there's no better time than now.
It may be smart to be the first to make a move … while everyone else is still panicking.
Putting money to work by investing
Let's look at properties that fall into distress.
Maybe the owners got stuck in a bad situation. Investors can step in pre-foreclosure, buy the home, rehab the property, and put it back into service.
You're doing good by helping the owners before they're foreclosed on, and you're making the neighborhood a better place … all in one fell swoop.
You're making a difference on the micro scale. The same idea works on the macro scale … when disaster strikes a whole community instead of a single person.
Disaster-struck cities will have blighted areas. Many may have been functionally obsolete even before the storm.
Now is the time to redevelop and rebuild … to create great neighborhoods where none existed before.
It wouldn't surprise us to see entire neighborhoods change composition if real estate investors have the good sense to identify trends and get in on investment opportunities early.
A smart syndication opportunity
Perhaps you want to help pick up the pieces … but you're not sure where to find the capital.
Incentives can help. You may also want to consider community banks, who will be eager to get investors on the scene as early as possible.
There's lots of capital out there. Not all of it has to come from banks, though … syndication is another great option.
Running syndication deals in disaster-struck areas gives people a great opportunity to put a chunk of cash to work. Instead of donating a small amount and getting nothing back, investors can see their money do good … and also make a decent profit.
Entrepreneurs look for a market problem and figure out a way to solve it … profitably.
Look for ways to solve problems instead of despairing about everything that's gone wrong.
Preparing for the next disaster
A big part of dealing with disasters … perhaps the biggest … is being psychologically and financially ready to step in when the next opportunity comes along.
Always be prepared. If you own properties, make sure you have the proper insurance in place.
Never risk 100% of your net worth. Always ask whether you're taking too much risk before jumping in to a deal.
If you want to be a first responder next time disaster strikes, it's smart to have a source of capital ready to deploy when the right opportunity comes up.
If you know you won't have enough capital on your own but think you're the right person to syndicate a deal for other investors, build your network before the right opportunity comes along.
Build your brand and your credibility. That way, you're not running around looking for people to invest when the time is right.
Just like the Boy Scouts, we'd encourage you to always be prepared.
Make sure you're aware of all possible downsides. Don't go in looking for the upside first.
Beware of trick ponies. In the words of Warren Buffet, "Rule No. 1: Never lose money. Rule No. 2: Don't forget rule No. 1."
That doesn't mean you should be afraid to jump in when the time is right … absolutely move while the situation's still hot, but make sure you're making a smart, calculated risk.
And don't bet the farm on a single deal or market.
---
More From The Real Estate Guys™…
The Real Estate Guys™ radio show and podcast provides real estate investing news, education, training and resources to help real estate investors succeed.
Financial planning 101 says create equity first, then invest it for cash flow later.
Of course, real estate investors know cash-flow creates equity … but that's a different discussion.
With paper assets, the basic formula is to buy stocks young to grow equity, then sell them later to buy bonds in retirement that will produce cash flow to live on.
But for folks trying to retire today (and there's millions of them!), today's pitifully low rates pose a BIG problem.
They either need to have a TON of equity … or be willing to live a miserly existence.
Think about it … even $1 million dollars invested at two-percent only creates a meager $20,000 per year passive taxable income.
In other words, thanks to the Fed, you can be a cash millionaire … and only have enough interest income to live just above the poverty level.
When someone is trying to retire on savings and they can't get enough yield to live on, besides staying in the workforce (which many boomers are doing), other options are …
… consume the principal and hope you don't outlive your savings …
… or stay in equities (stocks) and hope the next inevitable correction (crash) doesn't cut your nest egg in half.
Of course, if the stock market crashes, history says the Fed's probable response is to LOWER interest rates.  For retirees, that's a DOUBLE-WHAMMY … crushing both asset values and interest income.
Thankfully, as real estate investors, we don't have to worry about most of this.
But non-real estate investing boomers have a BIG problem.  Their best hope of getting the Fed on their side is to stay in the stock market.
We think it's fairly easy to make the argument real estate is a FAR better equity play than stocks … but that's not today's message … and you probably already know it anyway.
Today is about OPPORTUNITY … the HUGE opportunity for real estate investors because of what's going on in today's market.
For small-time operators, this is a great time to search for equity-rich owners who are selling so they can retire on liquidated equity.
So don't just offer to buy the property … ask the seller what they plan to do with the proceeds. Uncover their problem so you can offer a solution.
If their plan is to put the money into bank CDs or government bonds … they're looking at puny yields of less than three-percent.
Sure, we know there are bond funds with TOTAL returns of six to eight percent, but that includes capital gains on bond values.  If rates rise, those capital gains become LOSSES.
And if anyone wants to compare total returns … a typical leveraged single-family rental destroys bonds.  But that's also a conversation for another day.
Our point today is LOW interest rates are creating a BIG PROBLEM for a HUGE group of people … and a TREMENDOUS opportunity for real estate investors to profit from helping.
Because when you approach equity rich property owners with an offer to pay them six or eight percent when they carry back their equity …
… you can triple or even quadruple their income compared to bank CD's or bonds.
Let's do the math …
$1,000,000 carried back equity at six-percent = $60,000 per year taxable
Of course, you may not want their specific property, so a carry-back isn't always the best play.  But it doesn't mean you can't create a win-win deal anyway.
Suppose you have other properties you do want, but need financing … and for whatever reason you can't or don't want conventional loans.
The approach is the same, except the equity-rich property owner uses their equity to loan against the property you do want.
Now if you take this approach to the next level, instead of just one property owner and one or two properties …
… you could set up a syndication and aggregate several individual investors into a bigger pool to do bigger deals.
So even though the scale is bigger, the concept is the same …
Help people who need income and have stock or real estate equity, by showing them how to move the equity into higher yielding vehicles … with YOU.
Even if there's interest expense involved in freeing the equity, as long as the risk-adjusted spread is positive, it's a win.
For example, if a property owner has $100,000 in idle equity which can be unlocked with a fixed-rate long term loan of four-percent … they have interest expense of $4,000 per year (typically tax deductible).
When you offer an eight-percent yield through a private mortgage (loan) or a cash-flowing property (equity share) … you provide them $8,000 per year passive income.
Now you've delivered them $4,000 per year of additional free cash flow, while YOU own all or part of an investment property funded with their equity.
Once you understand the concept, you can just add investors, zeroes, commas … until you have a portfolio that's as big as you're capable of making it.
The bottom line is low-interest rates create HUGE opportunities for real estate investors big and small … and it's not just simply going out and getting bank loans.
When you learn how to help people solve their cash flow problems through strategic equity management, you set yourself apart from investors who aren't as creative.
Until next time … good investing!
---
 More From The Real Estate Guys™…
The Real Estate Guys™ radio show and podcast provides real estate investing news, education, training and resources to help real estate investors succeed.
Entrepreneurship is not for everyone. Being your own boss can be intoxicating and lucrative, but there's a lot of work that goes into building a business.
The holy grail of being successful as a real estate investor is passive income. But to reach that goal, you have to come up with enough capital to feed your portfolio.
The typical path for an investor might be to work for someone else while saving and investing in real estate on the side, building a portfolio steadily and slowly until they reach a tipping point.
But for our guests, entrepreneurship offered an out from the rat race. Of course, it wasn't an overnight process for either guest.
Listen in to hear us chat with two successful entrepreneurs about their paths to success … and the stumbling blocks they've encountered. These guests embody the maxim "Be more, do more, have more."
In this episode of The Real Estate Guys™ show you'll hear from:
Your entrepreneurial host, 

Robert Helms

His slightly eccentric co-host, 

Russell Gray

The original

Shark Tank

shark,

Kevin Harrington

The Real Asset Investor,

Dave Zook
---
Listen
---
Subscribe
Broadcasting since 1997 with over 300 episodes on iTunes!
---
Review
When you give us a positive review on iTunes you help us continue to bring you high caliber guests and attract new listeners. It's easy and takes just a minute! (Don't know how? Follow these instructions).
Thanks!
---
Getting his start with a creative solution
Kevin Harrington is credited with being the pioneer of long-form infomercial programming. That's right … he invented a now-ubiquitous form of advertising.
We asked him how he got his start.
In the 80s, Kevin was watching Discovery Channel when he discovered the network went black for six hours a day. He saw an opening in the market … and started making 30-minute long-form advertisements to fill the space.
He's a great example of someone finding a need in the market and monetizing it.
At the same time, Kevin was working to raise the profile of his own personal brand. That meant creating tons of material, appearing on talk shows, even writing books.
Eventually, Kevin got a call from Mark Burnett, the producer of Survivor, asking Kevin to be a part of Shark Tank.
Since then, Kevin's built a global brand in marketing and investing.
Embracing change and failure to find success
We asked Kevin four questions about how he maintains success … and how newbies can find success too, despite inevitable failure.
How have your marketing techniques transformed with the profusion of modern media?
In a world with many diverse media sources, Kevin noted that television viewers are down by 50% today.
His solution is simple … "Follow the eyeballs."
His audience is now on Facebook, Instagram, media streaming services … the list goes on.
To stay current, Kevin's branched out into social media. He started using social media influencers and shortening ad times.
To be successful, an ad has to catch a viewer's attention in the first five to eight seconds … much different than long-form infomercials.
It's a different selling strategy, in different venues.
What is your business model?
Kevin told us he aims to invest in 20 projects a year, but only expects one-quarter to one-third of those to be successful.
"I fail more than I succeed," he said. His goal is to "Fail fast, fail cheap, get the losers out of the way, and focus on the winners."
He might lose $20,000 on an investment … but the winners bring in millions.
He finds inspiration in the quote, "Success is going from failure to failure with no loss of enthusiasm."
What do new entrepreneurs need to focus on?
Kevin gave two great tips for budding entrepreneurs:
"Failure is part of your day to day." Kevin told us that early on, "It really brought me down to put so much time, energy, and money into something that bombed." But beginners NEED to know that failure is part of the game. Failures can pave the way for success, so dust yourself off and keep getting back on the horse.

"Surround yourself with a great dream team." Kevin can do deals on the spot because he has a team of experienced lawyers, finance gurus, and mentors to back him up in every situation. Having a good team ensures you get paid the way you want to get paid. And Kevin sees too many entrepreneurs trying to do it all on their own. Success is a team effort.
How do you say no to ventures that might be good?
A key component of Kevin's work is investing in entrepreneurs. He gets exposed to a LOT of ideas … so we asked him how he can pass up ventures that are pretty good, but not do-a-happy-dance good.
"I try to ask how I can help. I try to be involved," Kevin said. He spends a lot of time providing advice and mentoring services to entrepreneurs who aren't quite there yet.
"If you want to be successful and get what you want, just help enough people get what they want," he said.
And Kevin does just that, spending equal amounts of time growing his own business and giving back to society by mentoring new entrepreneurs.
Breaking paradigms with syndication
Many people are under the impression that there's only one path to building wealth through real estate investment … slowly building capital and buying properties one at a time until you've eventually accumulated enough.
Syndication breaks that paradigm, because the money you use to invest doesn't have to be YOUR capital.
Dave Zook got started in syndication when he attended our Secrets of Successful Syndication event.
Dave was a published author and owner of several small businesses when he decided he wanted to dip his foot into syndication. He's now raising millions of dollars each year to fund syndication deals.
For Dave, success means having his fingers in a lot of different pies. He recently invested in an office space that came onto the market at the right time, in the right place.
He's also made a name for himself in the ATM business … a growing real asset.
Dave's passive investors purchase the physical asset … the ATMs. Dave contracts with the land and business owners on whose property the ATMs sit. He also contracts with a management company to manage machines for investors.
ATMs offer both good cash flow and great tax benefits. And they are completely passive.
Dave's investors get blended returns that are stable from month to month and dependable for a 7-year contract. And they get tax benefits when the assets depreciate after 5 years.
All investors have to do is sit back and watch.
Dave's tried a lot of business ventures. He finds success in going ahead with the ones that are right for his situation and experience, and right for the market.
"Sometimes I have to pinch myself," Dave told us. "It's been an interesting journey."
Dave will join us this year as faculty as Secrets of Successful Syndication … his way of giving back to a community that's got him where he is today.
Just like Kevin, Dave's been through highs and lows and come out the other side. He'll share what he's learned … and how you too can take action.
Want a preview of Dave's wisdom? Interested in learning more about ATM investing? Listen in to get access to a special report Dave compiled just for our listeners!
Affording to lose and losing to WIN
Not everything these excellent entrepreneurs did worked.
In fact, many of their ideas failed. For Kevin, the majority of ventures STILL DO.
It's a lesson to entrepreneurs … you need to be able to afford to lose.
Not everyone is cut out to be an entrepreneur. We can testify that entrepreneurs are wired a little differently.
They have to make opportunities where others just see dust and ashes. And that can be terrifying.
But it can also be exciting.
Whether you choose to be an entrepreneur or invest in one, entrepreneurship is what makes the world go 'round.
Well, not literally … that's gravity! But it does run the economy and create most jobs, and we think that's pretty doggone important.
Until next time, go out and make some equity happen!
---
More From The Real Estate Guys™…
The Real Estate Guys™ radio show and podcast provides real estate investing news, education, training and resources to help real estate investors succeed.
In this show, we're pulling another fistful of questions from our bursting email grab bag. This is a two-part session of Ask The Guys … if you missed the previous round, you can check it out here!
In this episode, we'll take on great topics, including how to …
get started
find mentors
structure syndication deals
survive a crash
get into deal flow
and build credibility
Before you dive in, please take note of our standard disclaimer … we are not tax professionals or attorneys. This show does not contain advice, only ideas and information.
Ready to get started? In this edition of The Real Estate Guys™ show you'll hear from:
Your informational host, Robert Helms
His info-maniac co-host, Russell Gray
---
Listen
---
Subscribe
Broadcasting since 1997 with over 300 episodes on iTunes!
---
Review
When you give us a positive review on iTunes you help us continue to bring you high caliber guests and attract new listeners. It's easy and takes just a minute! (Don't know how? Follow these instructions).
Thanks!
---
Question: Where does the beginner begin?
Steve, from Laguna Niguel, California is a fledgling investor. And like many newbies who've just dipped their toes into the vast ocean of real estate investing, he's not sure where to start.
Steve asked us, "How do I turn what little knowledge I have into action? There's so much information available, I'm afraid I might become an analytical quadriplegic trying to find reliable and trustworthy information."
Before we offer any ideas, we want to offer Steve a big congratulations on taking the first step of getting himself educated on what is arguably the single greatest investment vehicle. (We're talking about real estate, obviously!)
A new investor's basic education should be two-fold:
Educating yourself on what kind of opportunities are available and what kind of investor you want to be (that means developing your personal investment philosophy).
Forming relationships with other investors who are doing the kind of things you can see yourself doing.
To begin, we recommend listening to past episodes of our podcast and listening to other investment podcasts, as well as reading books. This step is largely free and will help you understand the rules of the road and the language of the business.
THEN, before you get overwhelmed by the nuances of all that education, leverage what you've learned by attending real events with successful people who will help you understand how real estate investing works in the real world.
When considering which events to go to, keep in mind this wisdom … "People who aren't invested won't make the investment."
If you're only attending free events, you probably won't be meeting the most successful people or getting the most helpful advice. You have to be willing to pay to put yourself in inspiring social environments.
Once you get some basic education, you need to take action. Education without action is essentially useless.
Start by assembling a team of professionals. At the bare minimum, you'll need a mortgage consultant and a tax advisor.
And don't just pick the cheapest option. Be strategic in your choices by looking for people who can help you expand your social networks.
Every relationship is a gateway to a whole host of other relationships.
As you go through the process of getting started, don't be afraid to ask questions. Learn how to ask great questions, and you'll find that deals will come to you!
Question: Should I join an investment mentoring program?
Another California resident, Diane, told us that she attended a FortuneBuilders seminar and was psyched about it. Now she's wondering whether she should join their mentoring program.
We'll start by saying that we don't endorse any specific program. Almost every real estate coaching program out there can teach you valid, useful skills and introduce you to great people.
But what success in these programs really comes down to is you.
That's right, you have to make the program work for you for it to be successful. That might mean kissing a lot of frogs.
We also want to clarify the difference between theoretical information and real world information.
In the world we live in, most employed and self-employed people are taught we need to know how to DO something to find success … and the better you are at that specific thing, the more dollars you can trade your time for.
This can lead to new investors consuming a lot of specific information that they might not really need. We want you to get out of that mindset.
Look for courses and programs that help you learn to build a team, create a basic investment philosophy, and practice your conversational skills … all skills you'll actually need when you start investing.
Also make sure whatever program you choose teaches independent investing, not dependent investing. You need to build your own ability to be a successful investor … not others'.
Make sure any education you invest in leads to you DOING something with your newfound skills and info.
Question: I'm a syndicator. How much equity do I give back to investors?
Kevin, our third Californian listener of the day, asked us what to do in a specific syndication scenario. He's splitting his deal 50/50 between the investors and himself, and wants to know whether he should also return a piece of the equity to investors when he refinances the deal and returns profits.
The reality, Kevin, is that the percentages completely depend on the deal.
If you and investors are both putting money in, obviously you'll split the return in some way.
Ultimately, the way you structure a deal should satisfy the needs and the desires of everyone who is at the table (including you!).
There are a lot of variables that will affect the specific structure you choose … what you're trying to deliver in terms of taxation, whether clients want their original equity back, what you and investors are looking for in terms of future opportunities, and more.
You have to think through all the possible permutations of the deal.
We'd caution you not to get caught up in a specific number. Instead, ask the important questions of who is doing the work, what will happen with your investment, and when will those changes take place?
Then structure your deal accordingly. Every deal will be different.
P.S. Check out our last edition of Ask The Guys to hear us answer a very similar question.
Question: Can you guys refer me to contacts?
Steven, from South Lake, Texas wanted to know whether we could refer him to contacts that are currently putting together syndicated multi-family apartment deals.
We don't like to fashion ourselves as matchmakers. That's not our job.
So our first recommendation would be that Steven and people like him come to our events and get around people who are familiar with the syndication world.
Making contacts at real world is your best bet for finding syndication deals.
However, we do want to make all our listeners aware of our investor registry. Because we've been in the real estate world for a long time, we have a lot of great contacts. This registry allows those contacts to connect with investors interested in specific deals.
Signing up is simple and easy … and your first year is on us! Sign up here.
Question: Do you sell recordings from the Investor Summit at Sea™?
The short answer is no.
The long answer is that you have to join us at the Summit to access the valuable information we provide there. The Summit creates a certain camaraderie that simply can't be transmitted electronically.
However, we did record some livestream sessions this last Summit in partnership with Rich Dad Poor Dad Coaching … if you really want to get your hands on live material from the Summit, this would be your only avenue.
We do not personally use recordings from the Summit in any commercial capacity.
Question: How do I prepare myself for potential unrest in the United States?
Phillip lives in Southern California. He asked us specifically what the best place to live would be if America were to enter into a second, violent Civil War.
While we can't state with any certainty that the U.S. has another Civil War in its future, we will say that many of our faculty members believe it's very possible we're heading for some big-time trouble in the future of our nation.
The reality is that economic cycles of boom and bust are baked into our economic system. And economic distress can mean unrest in certain places.
The threat of the unknown will always be present.
However, while a sudden recession can mean devastation for one person … it can spell opportunity for another.
How does the same environment produce such drastically opposite results? The difference is preparation.
We recommend you read Prosper!, a book on how to curb your vulnerability to frightening trends in our economy by our smart and prudent friends Chris Martenson and Adam Taggart.
And if you're looking to situate yourself in a place that will be resistant to the effects of an economic downturn, we think it would be smart to look for areas where people aren't highly reliant on government and supply chain infrastructure.
It's wise to be concerned … but that doesn't mean the answer is to hide in a bunker. Be prepared to bridge the gap between our current reality and new and unexpected possibilities. And don't forget the wise and true words of Chris Martenson… "Humans rise."
Question: I have a burning passion for real estate … and no money. How do I gain credibility with sophisticated investors so I can partner up or syndicate?
We love this question from Sam, a new investor and social work student in Brooklyn, New York.
Sam is passionate enough about investing that he's read literally dozens of books on the subject. He knows that relationships are key to making good deals … and he also knows that he's starting out without any connections.
We'd tell Sam that when you change anything in your life, you're being recognized for your past, but what you can do in the future is uncertain.
So you have to create your future by acting like the person you want to become.
Russ had to go through this process when he started out in real estate investing. Like Sam, his background was in a different field. He took a few steps:
He realized that his current connections weren't the best prospects for getting better in his new field.
He started to act like the person he wanted to be, projecting himself as a successful real estate investor.
He changed who he was associating with by putting himself in new environments where he could make new relationships.
The key is to "Be who you're becoming."
When you're establishing yourself as the person you want to be, lean on the credibility of those who've already found success.
Passion and enthusiasm are key. A great deal (and we mean great) will also help tremendously.
Our last words of wisdom? Don't be the smartest, poorest investor. Take action.
Now, go out and make some equity happen!
---
 More From The Real Estate Guys™…
The Real Estate Guys™ radio show and podcast provides real estate investing news, education, training and resources to help real estate investors succeed.
Ask The Guys is our radio segment where YOU ask us your burning questions … and we give our best shot at answering them.
Lately, we've received so many excellent questions we decided to do not one, but TWO episodes of Ask The Guys! In this first installment, we discuss finding deals that make sense, breeding equity, how to keep going when you're out of money … and much more!
Before you get into the good stuff, we have to give you our standard disclaimer. We're not tax advisors, and we're definitely not attorneys, so we never provide any advice … just IDEAS.
In this episode of The Real Estate Guys™ show you'll hear from:
Your problem-solving host, Robert Helms
His problematic co-host, Russell Gray
---
Listen
---
Subscribe
Broadcasting since 1997 with over 300 episodes on iTunes!
---
Review
When you give us a positive review on iTunes you help us continue to bring you high caliber guests and attract new listeners. It's easy and takes just a minute! (Don't know how? Follow these instructions).
Thanks!
---
Question: I'm looking into

local

real estate, and the numbers don't make sense. What do I do?
This question comes from Walter, a Canadian listener.
Can you guess our first response? You got it … "Live where you want to live, and invest where the numbers make sense."
Investing locally means you can have a heavy hand in daily business and management operations. Investing in other markets means someone else will do the work for you.
That can be a really good thing … IF you have the right team.
As you know, the market overall is quite tight right now. If you're looking for deals in a tight market, you might spend all your time searching out deals that fit your criteria. That's why it's a good idea to look for markets that fit your criteria, then build relationships with a trustworthy team.
Of course, start out by building a solid personal investment philosophy.
Next, find your market and get set up with a good team. THEN you can work on finding a property to invest in.
Starting by finding a property first can be a disaster. We know because we've seen it.
Think this information sounds great, but wondering where to start? There are a few steps you can take:
Start networking with folks in your area who are investing elsewhere. Get to know them and get familiar with what they're doing.
Research different markets, identify a handful that fit your criteria, and then check them out … in person!
Get your resource network set up by seeking out credible management folks who know what they're doing.
Whatever you do, ALWAYS evaluate whether a market makes sense before you even start looking for deals. Always.
Question: Can I reposition my equity to buy more properties?
Ari from West Hollywood, California, asked us whether it was prudent to use the equity from current properties for the down payment on a new property.
The short answer is yes.
The long answer is that equity repositioning can be a good idea, with some caveats.
You CAN take equity out of a property through cash-out refinances (or 1031 exchanges, if you want to relinquish the property).
And with today's low-interest rates, this process allows you to harvest your equity.
A word of caution … it is possible to run into trouble. It's NOT the act of moving equity that can work against you, but the act of taking on additional debt and income.
Any time you move your money, you have to weigh your ability to manage your income against your debt. It doesn't make sense to take money out and invest in a property with low or negative cash flow.
When done right, equity optimization allows you to move easily from mature markets to emerging ones and diversify your holdings.
Always remember these words of wisdom … "Do the math, and the math will tell you what to do."
Question: We're purchasing our first property. Should we create an LLC to protect our personal assets?
Jonathan in New York City, is buying his first rental unit in the U.S. state of Maine (congratulations on taking action, Jonathan!).
He's wondering whether it's prudent to form an LLC in order to purchase the property … but worried that buying as an LLC will force him into a commercial loan with 10-year terms.
How to protect your personal assets is a common newbie question … and it's a good one!
The primary question Jonathan has to ask himself is whether the added expense will be worth the protection. That answer will vary.
If Jonathan has a ton of assets, it might be worth it to form an LLC. Keep in mind there are other places he can move his money to … primary residences and retirement accounts come to mind.
The bigger question, though, is whether Jonathan will need the protection in the first place. Investors like Jonathan can put up a three-pronged line of defense:
Consistent, good business practices.
Clear documentation and legal paperwork with built-in arbitration clauses.
Insurance, which will cover most problems that might arise.
The reality is that most people who use entities are usually working on bigger projects. And not all lenders will be willing to lend to an LLC with no operating history.
If you're in Jonathan's situation, you have to weigh the pros and cons. We recommend doing your homework … and checking with a local tax attorney.
Question: When is the next Investor Summit at Sea™, and when do tickets come out?
Adrian from Salt Lake City, Utah asked this timely question. Thanks for asking, Adrian!
The next Summit will be early to mid-April, 2018. Exact dates will be announced shortly!
We roll out registration in three phases … alumni first, then our syndication mentoring club, and then our advanced notice list.
Your best chance at getting a ticket? Get on the list! Sign up now if you're serious about attending next year.
Question: Will it be more profitable to invest on our own or with a syndicate? (And should we invest for equity growth or cash flow?)
This question comes from Sheryl, in Pacifica, California. Sheryl told us she and her husband are newly debt free. Her question is best in her own words:
"Our goal is to save $100,000 this year and buy a rental property on the big island of Hawaii, where we eventually plan to live, to start establishing some cash flow. We also plan to take a year off and live off my spouse's retirement while visiting Southeast Asia, South America, and Africa. We are frugal and have simple needs. Would it be better to invest $100,000 with a syndicate for better monthly cash flow return?"
Sheryl, you could invest in a property that provides cash flow and will be well-suited for your eventual retirement home.
But we'd caution you that one property may not be able to solve multiple needs.
One solution would be to buy a cash flow property, then use the equity you've saved to buy a perfect retirement home when the time is right.
Another solution might be to look for a property that will provide long-term price appreciation instead of a high cash flow. It's a different investment vehicle that could carry you to the same destination.
And of course, syndication is always an option, and it might be a good one if you're traveling and need a hands-off investment.
If you decide to come alongside a syndicator, you do have to be careful. Vet the deal and the sponsor just like you'd vet a deal of your own.
Make sure you line up your investment objectives and the timing with the investment and manager you choose. And above all, be certain you understand the underlying risks.
Question: I'm out of money. How do I extend my property portfolio?
This listener hails from London, England. (A side note: we LOVE hearing from listeners around the world!)
A former nurse, Bobby purchased a couple of properties in the outskirts of London. He loves real estate and wants to expand, but he's out of money.
Maybe this sounds familiar to you … you got enamored with real estate, got educated, pulled the trigger and took action, then quickly realized your money was gone. This happens to a lot of folks.
If you're like Bobby, the first thing you should do is ask yourself, "Knowing what I now know, would I still invest in these properties?"
If the answer is no, it might be time to switch things up.
We've found the best way to expand when you have limited resources is to force equity from properties by adding value, then use that equity in other properties.
The other way to go would be to syndicate. Leverage your knowledge, and use your skills to acquire and manage assets on behalf of clients who do have money … taking small slices from the pie along the way.
Because Bobby came from a demanding career path and wants to make his way in what can be a very demanding real estate world, we'd also caution him to be very careful about what he chooses to do and how he structures his business.
It's no good to pursue real estate for less stress and then fall into the same pattern of stressful days and no fun.
Question: I'm a syndicator. What's a good percentage to offer investors?
Our last question for this episode comes from Joel in Boston, Massachusetts. Joel puts deals together for investors, but he's new to the game and isn't sure whether he's offering a percentage that's too high.
He wants to find the sweet spot, and that's a laudable goal … one every syndicator should have.
Our answer? There is no magic formula.
We've done deals about every way possible, and in our experience, the right structure is one that attracts the right capital and the right investors for YOU.
Finding the right number can be a dance and an art form. But there is a place you can start.
Begin by having conversations with investors and gauging their responses. Ask, "What number would make sense for you?"
And realize number may vary with each deal you make.
If you're just getting started with syndication, err on the side of giving more to the investor.
The purpose of your first few investments ISN'T to build a fortune. You're trying to start a business, so you need to emphasize your dependability, focus on predictable results, and build your track record.
Ultimately, the magic number is one you're willing to get up every day and work for!
---
 More From The Real Estate Guys™…
The Real Estate Guys™ radio show and podcast provides real estate investing news, education, training and resources to help real estate investors succeed.
We LOVE sharing success stories when we come across them … and want these success stories to be relatable.
That's why we've created an all-new podcast feature: Real Life Lessons. In every edition, we'll share stories of successful investors who started out just like you.
These investors took the life-changing steps of getting educated and then acting on their knowledge.
They told themselves, "Come hell or high water, I'm going to be successful."
With fortitude, stick-to-it-iveness, humility, and a willingness to learn from their mistakes, these investors have navigated the bumpy, winding road to success.
We think there's a lot to learn from the paths these investors have taken … and we hope you come along for the ride as these investors share their lessons learned, whether good, bad, or ugly.
In our very first edition of Real Life Lessons you'll hear from:
Your inspired host, Robert Helms
His laughter-inspiring co-host, Russell Gray
Successful real estate investor and syndicator, David Zook
---
Listen
---
Subscribe
Broadcasting since 1997 with over 300 episodes on iTunes!
---
Review
When you give us a positive review on iTunes you help us continue to bring you high caliber guests and attract new listeners. It's easy and takes just a minute! (Don't know how? Follow these instructions).
Thanks!
---
From doing business to doing deals
David Zook is a successful real estate investor and syndicator today, but he was basically neither when we met him.
As Dave puts it, he "got chased into the real estate business" because of a tax problem.
What problem? Dave's problem with taxes was simple … he didn't want to pay them.
You see, as a successful business owner, Dave wanted a way to keep a bigger chunk of his profits. He realized that making a lot of money didn't necessarily mean paying a lot of taxes … if he invested that money in real estate.
When Dave had his big realization, he didn't want to wait. He looked around for opportunities and ended up coming on one of our field trips to Memphis … where he did his first deal.
We asked him what advantages there are to learning about a market before picking a property.
Dave told us that kicking the dirt is essential … not only did visiting Memphis allow him to see the field before buying, but even more importantly, Dave was able to meet the right teams to assist with transactions in that market.
"When you get around good folks, they know good folks too," Dave told us. This was a key lesson for Dave. With some of the folks Dave met, he did his first deal … then another, and another …
Pretty quickly, Dave realized there was a big opportunity to bring other people in too. He started doing deals with friends and family, but he didn't see himself as a syndicator yet.
Today, Dave is a fund manager with approximately 2,400 units in Memphis as well as other properties across the nation, but in 2013, he was just getting up the courage to solicit funds for one of his first buildings in Memphis.
For that deal, Dave had to raise $850,000 in 45 days. He'd never asked people for money before and felt he was known in the community for his business chops, not his investment skills.
Soliciting funds was "incredibly scary," Dave told us. But Dave had seen some success with his first real estate investments, which he used as leverage to go out and talk to folks. Did he raise the money? Absolutely.
Lessons from the field
Dave's experience has earned him some excellent lessons in real estate investing … although some of those lessons have come at a hefty price. Dave's been featured not once, but TWICE on our Halloween Horror Stories show.
One of the best lessons from Dave's experience is it doesn't matter what TYPE of syndication you're involved in … success comes down to finding people in your market who know their stuff and working with them.
It's easy to operate as a lone-eagle maverick in the real estate field, but team building is critical. Dave's teams in the field have been crucial to his success as an investor and a syndicator.
We like that Dave takes a teamwork approach with his investors … he treats each investor as a partner, an important member or the team.
When Dave started out, he was bringing in friends, family, and eventually local community members. Now, his investors find him through podcasts and friends of friends.
But that sense of partnership hasn't changed. Dave makes sure every investment is a good match for potential investors before taking them on … even if it means turning down money.
Dave also talked to us about expanding to new markets. His number one priority when he explores a market is finding a team he can do business with. For Dave, it comes down to the idea that accelerating success means aligning himself with the right people.
Just like Memphis, Belize wasn't on his radar … but Dave knew we were involved and knew he would be able to find a team, so he took the leap. Now he's successfully syndicating there.
We think Dave's willingness to expand is a good lesson for other syndicators and syndicator wannabes. When you only have one thing to sell, you present investors with a yes or no situation. Add another market or product type, and it becomes either/or. Three or more and all of a sudden you're not just that "Memphis apartment guy" … you're a syndicator of real estate opportunities.
Dave's a successful syndicator now, but the path hasn't always been rosy. He recalled a time when he laid in bed and asked himself, "Why am I doing this?" He didn't NEED the money.
But Dave knew in the back of his head that real estate investing was the right fit for him. When he ran up against that wall, he threw out his concerns in his monthly mentoring call and got some advice.
With help from his support network, a lot of work and fortitude, and some small but important realizations, it wasn't long before he broke through the barrier and got his momentum back.
Successful syndication
As a syndicator, Dave's raised $26 million so far. That's right … twenty-six million dollars rerouted from Wall Street to Main Street.
We asked Dave how it felt to send that first check to his investors. He said it was so much fun, and still is … especially when he can over-deliver on his projections.
As Dave's syndication efforts have taken off, he's been able to raise his minimums and start to work with a new set of investors. Dave told us he never wants to forget his roots in his local community … but that he's had fun reaching out to new people.
He's big enough now that he doesn't have to worry about funding deals. In fact, since most of his deals get funded quickly by current investors, he's had to carve out space for new folks.
Dave's discovered that most of his investors are more than happy to have HIM do the heavy lifting. He told us he can relate to those business owners who have their plates full … that was him, once upon a time.
Because he can relate, Dave can also deliver value to those people … and for him, that's what makes syndicating worth doing.
We asked Dave for his best advice for the investor who doesn't know whether they can make it.
His number one tip for new investors? Seek out people who are successful in the space or asset class you're looking at. Lean on those mentors because they will help you avoid making the mistakes they made along the way.
Want to know more of Dave's lessons learned? Listen in for access to a specially prepared report on Dave's Eight Great Lessons.
Making connections in a modern world
Seeing people like Dave go from student to success story is what makes our job worth doing.
Human beings are social by nature. We need people to collaborate with, but in our modern world, it's hard to find unscripted, unplanned opportunities to get together with other people.
We're huge proponents of putting yourself in a position to get lucky. After all, luck is when preparation meets opportunity. There's no guarantee you'll meet the right people, but it won't happen sitting in front of your computer screen.
Put yourself out there in a real-life meet-up, and it's easy to connect with the right people, and eventually, start making the right deals. Just take a look at Dave!
---
 More From The Real Estate Guys™…
The Real Estate Guys™ radio show and podcast provides real estate investing news, education, training and resources to help real estate investors succeed.
We've heard some chatter in the news about regulations restricting travel.
Apparently, China's restriction on the movement of capital is affecting global real estate markets.
But don't just take our word for it.  Check out this January 26 Bloomberg headline …
China's Army of Global Homebuyers is Suddenly Short on Cash
"China's escalating crackdown on capital outflows is sending shudders through property markets around the world."
This highlights a point we've been making for quite some time … China's growing global financial influence has Main Street ramifications.
Consider this Bloomberg article from late last year …
World's Biggest Real Estate Frenzy Is Coming to a City Near You
"Welcome to ground zero for the world's largest cross-border residential property boom. Motivated by a weakening yuan, surging domestic housing costs and the desire to secure offshore footholds, Chinese citizens are snapping up overseas homes at an accelerating pace."
"In the U.S., they're increasingly searching for properties in Houston, Orlando and Seattle, which displaced San Francisco in the first quarter as the third-most viewed U.S. market on Juwai.com, a Chinese search engine for offshore real estate."
Now let's put the two articles together and marry them to some other thoughts and observations.
First, these are just reports.  They're the START of your investigation, not the conclusion.
The facts you uncover aren't by themselves "good" or "bad."  They're just information.
What the information means to YOU depends a lot on how you're approaching your investing.
If you're flipping in Houston or Orlando, you might be riding a hot market wave driven by Chinese demand … whether you know it or not.
But if the Chinese demand is receding, you could get caught.  That would be bad.
So perhaps you'd want to reduce your exposure … and only flip houses you could afford to hold until the market got hot again.
On the other hand, if you're a long-term income investor, you might think it's GREAT that the flow of Chinese money is slowing.
Lower prices make it easier to get a deal that cash flows.
The point is that the facts are neutral.  What matters is how YOU interpret and respond.
There is no one size fits all answer … and that's GOOD.  Otherwise, there'd be a lot less opportunity.
Of course, you can only respond to the facts you see.
So if you're not paying attention to the linkages, you might not think Chinese financial policy has any affect on your real estate investing half a world away.
But these articles indicate it does.
We've been talking about China for a while now.  And now, there's a whole NEW dynamic to consider …
Like him or not, President Trump is stirring several pots pretty aggressively.  China may be on Trump's list.
After he was elected, but before he was inaugurated, Trump vowed to name China a currency manipulator.  But so far, he hasn't done it.
China is an economic force on many levels.  Just as the rest of the world has needed to watch the United States (and still does) … for the last few years, the United States has needed to watch China.
And now, the United States needs to watch China watch the United States!
How will the dance between the two largest economies play out on Main Street?
The rise of China has made investing more interesting, exciting, and complicated.
The rise of Donald Trump has turbo-charged all of that.
Here's the GREAT NEWS…
Compared to stocks, bonds and commodities, real estate is SUPER simple and boring.
That's good for us because we aren't that bright.
But compared to real estate investing 30 years ago, it's more complicated.
So again, how it feels to YOU depends on what you invest in and how long you've been investing.
We think stock, bond and commodity investors will increasingly discover real estate in their search for yield, stability, wealth preservation, privacy, asset protection, and simplicity.
That's because real estate is arguably one of the best safe haven investments in volatile times.
But there's a learning curve to be a real estate investor.  You can't just sit in your crib with an app and dial up investment properties.
Of course, this doesn't mean you're personally dealing with tenants and toilets.
Yuck.
However, it does entail learning a new investing language, and building new relationships with advisors and purveyors of opportunities.  You're joining a new club.
But even if you already know how to invest in real estate, you have a learning curve too.  Because the world is rapidly changing due to geo-politics, demographics, technology and systemic weakness.
It's wise for experienced real estate investors to develop a sense of macro-trends and how they translate to Main Street real estate investing.
It's dangerous to keep your nose too close to the grindstone.
Of course, it's no secret we see a big opportunity for experienced active real estate investors to partner with transitioning paper asset investors through syndications.
Whether the money is fleeing China or a bubbly U.S. stock market, investors are looking for better places to store and grow their wealth.
Those movements will create challenges and opportunities depending on how you position yourself.
The key is to pay attention, seek out wise perspectives and new ideas, and to build a network of people who can help you take appropriate action.
We don't know where the world will be in the coming months.
But we know on April 1st, we'll be huddling up with our Investor Summit at Sea™ faculty and nearly 180 investors from all over the world.
We'll be talking Trump, China, the U.S. dollar, gold, real estate markets and niches, and more.
You're invited to join us.  It's always amazing.
More From The Real Estate Guys™…
The Real Estate Guys™ radio show and podcast provides real estate investing news, education, training and resources to help real estate investors succeed.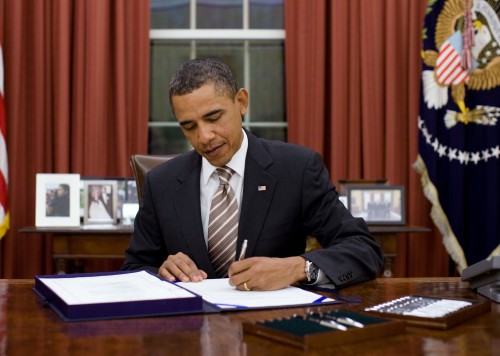 Speaking at Julius Caesar's funeral, Shakespeare's Marc Antony gave one of the most iconic eulogies in literary history …
"Friends, Romans, countrymen, lend me your ears; 
I come to bury Caesar, not to praise him. 
The evil that men do lives after them; 
The good is oft interred with their bones …"
Now here we are … at the end of the Obama years … and time will tell how history will remember the 44th President of the United States.
From what we've seen, it seems that President Obama's "signature" achievement, Obamacare, could likely end up undergoing a major overhaul in 2017 … maybe even a complete repealment and replacement … at least if one is to believe all of the campaign rhetoric of soon-to-be President Trump.
Frankly, we're HAPPY all the attention is on Obamacare. Hopefully, it means no one will mess with what we think will go down as President Obama's REAL signature achievement …
The JOBS Act.
More specifically, the provision of the JOBS Act which lifted the restrictions on soliciting investors into private placements.
When it passed in 2012, we said it would be huge.
When the first set of regulations was released at the end of 2013, we spoke on this topic at the New Orleans Investment Conference.
Shortly thereafter, we published a special report, New Law Breaks Wall Street's Monopoly.
We're doing our best to get the word out so ambitious real estate entrepreneurs can get in on the action.  But of course, these things move at their own speed.
For some, it's forgetfully slow.  For others, it's frighteningly fast.  It just depends on how you respond to opportunity.
If you take a "wait and see" approach, you're bored waiting for the action to start.
But if you have a "plan and do" personality, you've been madly paddling into position so you can ride the wave as it breaks.
Personally, we think "Plan and Do" is better than "Wait and See."
You can read the report for a better understanding of why the JOBS Act is so huge for real estate investors … and ultimately for all kinds of investors.
The short of it is that U.S. securities laws have largely served to protect the market-making monopoly of Wall Street … and herd Main Street investors into the paper-asset casinos.
Read that again and let it soak in.
By making it very dangerous and expensive for purveyors of private investment opportunities … like folks putting a group together to buy an apartment building or hotel … the old law discouraged real estate entrepreneurs from offering those deals to Main Street investors.  Those deals went to Wall Street banks or a select few insiders.
So as a Main Street investor, if you wanted to get in on real estate, you either had to figure out how to do it yourself, or have an inside relationship with someone who had deals … or do a Wall Street version of real estate like REITs or mortgage-backed securities.
But now, purveyors of private placements can advertise their deals directly to Main Street investors … completely bypassing Wall Street. We like it.
Some entrepreneurs are investing a lot of time and money into building special market-making software called crowdfunding platforms.
Those take a lot of money to build … and there's a fair amount of regulations you need to contend with.  Being a crowdfunding entrepreneur is not for the light of wallet or faint of heart.
And at the end of the day, to make crowdfunding work, you still need deal flow and a crowd.  Those cost money to build, too.
Somebody will probably figure how to become the Amazon.com of real estate crowdfunding.  But remember how much time and money Amazon spent to get there?  Yikes.
For street rats like us, we think there's still tons of money to be made leveraging the new law into taking good old-fashioned syndication to the next level.
In fact, we'd prefer it that way.  Think of all the problems created by too much concentration of power in corporations and governments.
Sure, we understand the benefits of economies of scale.  But when things get big, accountants and politicians move in and manage for numbers … forgetting the human element.
Call us old school (we've been called worse) … but we much prefer Main Street investors doing business with Main Street entrepreneurs and doing Main Street deals.  Small.  Local.  Personal.
And if we're all doing enough Main Street business well, it slows down how fast someone can build a new monopoly that forgets the people.
When corporations get big, they lobby for laws which are used to protect their monopolies and crush competition.  That's bad.
So when we look back on the Obama years, we're happy for the JOBS Act … and the freedom to do business Main Street to Main Street … completely circumventing Wall Street.
Of course, not using a freedom is almost like not having it at all.  So we hope LOTS of people will get on board and keep driving the Main Street to Main Street revolution.
If YOU want to get in on the action, come learn the Secrets of Successful Syndication on March 3-4 in Dallas, Texas.  Not only will you learn, but you'll meet lots of people who are out there doing it successfully already. Why not join them?
Remember, Plan and Do is better than Wait and See.
Until next time … good investing!
More From The Real Estate Guys™…
The Real Estate Guys™ radio show and podcast provides real estate investing news, education, training and resources to help real estate investors succeed.