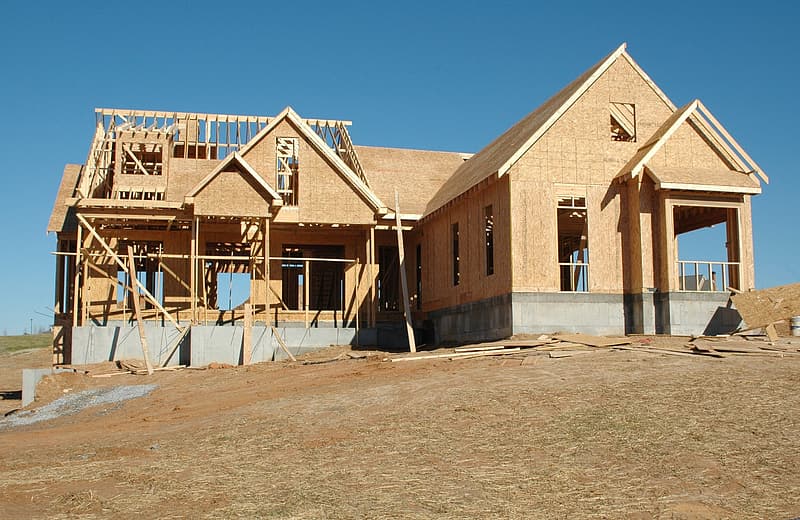 What do you do when a housing shortage meets a shortage of home buyers? 
It's real estate investors to the rescue! Developers are finding big opportunities building homes to cater to the needs of landlords. 
We're talking with two developers who are taking the hot concept of build-to-rent to new heights. 
In this episode of The Real Estate Guys™ show, hear from:
Your informative host,

Robert Helms

His inquisitive co-host,

Russell Gray

CEO of Sage Oak Assisted Living,

Loe Hornbuckle

Loe's partner and construction developer,

Austin Good
---
Listen
---
Subscribe
Broadcasting since 1997 with over 300 episodes on iTunes!
---
Review
When you give us a positive review on iTunes you help us continue to bring you high caliber guests and attract new listeners. It's easy and takes just a minute! (Don't know how? Follow these instructions).
Thanks!
---
A new approach to rental property 
We're talking about a niche that is getting hotter and hotter by the minute. It's something that lots of people can participate in … build-to-rent. 
Traditionally, builders have been buying land, building, and then selling what they built. 
But more and more, there is the idea of building the end product not for someone to buy and use … but for someone to rent. 
Most renters are looking at older properties … single family houses, apartments, townhouses … all already up and running and built for owner occupants. 
They may not be ideal as a rental for either the tenant or the landlord, but they work fine. Now, these properties are being built with the tenant specifically in mind instead.
We read a lot about the millennials and their debt load and inability to purchase houses. That means more people renting their homes and a giant demographic of young people that need a place to live. 
On the flip side, you've got a lot of interest in real estate as an asset class for the first time … so there is opportunity. 
Big benefits in build-to-rent projects
We're talking to two men who have found the secret sauce in build-to-rent properties … Loe Hornbuckle and Austin Good. 
Austin started out as a real estate agent and quickly began flipping single family rental properties. But when inventory started to tighten he thought, "Maybe we should just go in, buy land, develop it, and build to rent."
Doing so meant you could control the entire process a lot better and easier. "And as we did that, we found a lot of demand from investors," Austin says. 
Some of the benefits of the build-to-rent scene is that investors are usually ready to close right away. You don't have to wait things out depending on the market as much as a traditional developer. 
Physically, there are ways to optimize properties with renters in mind as well. 
"The biggest differences come down to durability of certain goods. We've gotten rid of carpet altogether in all of our deals because LVT flooring is more durable for a rental market," Austin says. 
Austin also says that they design the homes with the investor's exit strategy in mind. 
Right now, these properties will be used as rentals … but in 10 years the investor may want to sell to an owner occupant. It all depends on how the market changes. 
On that note, build-to-rent as a niche is fairly recession resistant. 
"These types of properties are a Class-A product that can rent for a Class-B price. You also don't have to compete in the amenities space like apartment buildings," Loe says. 
Currently, Austin and Loe build a combination of duplexes and townhomes … so people treat them as single family residences and don't expect all the extras of an apartment complex. 
The other big pull for this niche, Loe says, are the tax advantages. 
When you sell a product, you're being taxed. But build-to-rent has the advantage of the government realizing you are building affordable, clean, safe housing, so it offers many breaks and cuts to help you out. 
Then, you have the low turnover rate to consider. The two biggest expenses in renting are turnover and vacancy. If you can minimize those things … you're in great shape. 
The tenants that come into build-to-rent properties treat them like they are their own, and they become attached and stick around. 
A big appeal of these build-to-rent properties right now is that they give the tenant the chance to rent something that is brand new or only a year or two old. 
Compared to living in a 25-year-old property … new is very appealing. 
In short, build-to-rent is a long-term asset with multiple exit strategies and multiple uses. 
Syndication in build-to-rent
Efficiencies are important when you're undertaking a large project … and that's exactly what Loe and Austin are doing. 
Their current project in Denton, Texas, has almost 90 units … which offers opportunities for a streamlined workflow and other efficiencies that mean more profit for builders and a better deal for investors. 
They also have a unique approach to ownership. Instead of selling individual units, they are collectively owning them. 
Many of Loe and Austin's current projects are in Opportunity Zones. One aspect of investing in these areas is you have to hold the property for 10 years to get the maximum tax benefit. 
For many investors, investing in an opportunity zone is solely for the tax benefit … and with build-to-rent style investments, there are many additional bonuses for passive investors that want to get involved. 
Passive investors can see the tax advantage and return they want and are willing to hold the property for an extended amount of time. 
That's why Loe and Austin focus on real estate syndication. Individual owners are foregone in favor of a leasing agent and maintenance staff that oversee the project. 
To learn more about syndicating in the build-to-rent niche … listen in to the full episode!
More From The Real Estate Guys™…
The Real Estate Guys™ radio show and podcast provides real estate investing news, education, training, and resources to help real estate investors succeed.
---
Love the show?  Tell the world!  When you promote the show, you help us attract more great guests for 

your

 listening pleasure!
If you follow the financial news, you've probably noticed some talk about "the everything bubble". Basically, it's rising asset value prices for … everything.
We know that sounds great. At least as long as YOU own the assets BEFORE they inflate. When you do, equity happens to you and it's awesome.
But until you sell, it's only paper wealth. To get usable cash, you must relinquish the asset.
If you're playing the buy low / sell high game … a bubble is a great time to sell.
Of course, selling means you pay taxes and fees.
Worse, you'll need to buy low and sell high all over again … or eventually you and inflation will consume all your wealth. That's not sustainable.
And if you're trying to buy into a bubble, it gets dangerous. It's easy to get fooled into chasing the market.
So how do you know the difference between a good buy and good-bye?
Two words … cash flow.
Wait! Before you ASSUME you know where we're headed and wander back to the tyranny of all your urgent busyness …
… there's a BIG opportunity on the backside of this friendly public service announcement about the safety and stability of cash-flowing real estate.
Consider this headline, which appeared on the front page of two major news aggregators …
High-Dividend Stocks on Historic Discount as Yields Plunge, says Goldman Investopedia, 8/20/19
Goldman Sachs says some dividend paying stocks are super-cheap right now … even in the midst of an "everything bubble."
What does that tell you about how paper investors have been thinking about income up to this point?
Seems like they'd rather buy unicorns like Uber or WeWork on hype … over proven companies with real earnings. Buy and hope a greater fool comes along to cash you out.
It's been working.
But Goldman's comments imply Wall Street is realizing the winds are changing. And in bubbles, when it's time to sell, it's a stampede.
So where's the opportunity for real estate investors?
Goldman sees opportunity in yields between 4.3 and 6.8 percent … with the potential for equity growth.
Remember, Goldman is talking to stock investors who've been whip-sawed on the share price roller-coaster. They've been holding on for dear life.
But fleeing stocks for the "safety" of bonds has been a problem because bonds are bubbly too. That's why rates are so low.
As of this writing, the 10-year Treasury is only yielding about 1.6 percent.
That means someone retiring with $1 million invested for income is trying to live off $16,000 a year. A year ago, it was twice that … which still wasn't great.
Someone can be a millionaire yet have income below the poverty line.
Are they rich? Or are they poor?
Unless you think eating the seed corn is sustainable farming, they're poor.
This is the problem facing thousands of people transitioning into retirement every day.
You may be thinking, "I could create over $100,000 a year of passive income with $1 million of equity in real estate."
Yes, YOU could. But Goldman and their clients aren't real estate investors.
So Goldman says it's time to look for real income through dividends instead of share price hype.
They point out that dividend stocks are offering a much higher yield than bonds … plus some price appreciation potential.
Sound familiar?
That's exactly what income producing real estate does.
Of course, real estate also provides arguably the best tax breaks of any investment, which dramatically improves after-tax yield.
Plus, real estate allows generous and affordable leverage, which can drive long term total returns to well over 20 percent annually … even based on conservative assumptions.
But there's even more to the story …
The Wall Street casinos are fun when there's a lot of air being pumped into the jump house. Asset prices inflate. Balance sheet wealth increases.
People FEEL richer. And on paper, they are.
But the jump house machinery is complicated. Sometimes it malfunctions.
And when asset price investors get spooked, they seek shelter in good old-fashioned income. For stock investors, that's dividends.
The point is REAL wealth is INCOME, whether it's dividend yield on stocks, or positive cash flow from rental properties.
We discuss this in detail in The Case for Real Estate Investing … and it's an important concept to understand if you're going to put together a resilient portfolio.
The fact that income producing stocks are relatively cheap at a time when unicorn companies are successfully going public while losing money …
… shows asset price investing can be intoxicating.
Goldman's recommendation indicates investors may be sobering up as the punch bowl runs dry.
We think stock investors are likely to be interested in sound real estate deals.
And when Wall Street's primary answer to asset price volatility is to simply hold on, they actually strengthen the case for real estate.
After all, if you're going to buy and hold, the relative illiquidity of real estate isn't much of an objection. It's a small price to pay for stabilizing your portfolio.
And when it comes to building long-term income and equity growth higher than inflation, it really doesn't get any better than income producing real estate.
The only real advantage Wall Street can claim is convenience. It's pretty easy to open up a brokerage account and buy stocks.
Of course, the growing popularity of real estate private placements provides an option for busy people to partner with active real estate investors.
And when you consider the privacy and asset protection features of private placement investing, it's probably well worth a little more work on the front end to get involved.
That's why we think syndicating real estate is one of the best business opportunities of our time.
Millions of Main Street investors have trillions of dollars at risk in the Wall Street casinos … and they've been holding on for the long term.
But now, even the venerable Goldman Sachs is touting the benefits of buying equity for yield … something real estate does better than anything Wall Street offers.
But whether you decide to invest in real estate on your own, through a syndication, or as a syndicator …
… headlines say the timing is right to focus on income producing assets to build long-term sustainable wealth.
Until next time … good investing!
More From The Real Estate Guys™…
The Real Estate Guys™ radio show and podcast provides real estate investing news, education, training, and resources to help real estate investors succeed.
---
Love the show?  Tell the world!  When you promote the show, you help us attract more great guests for 

your

 listening pleasure!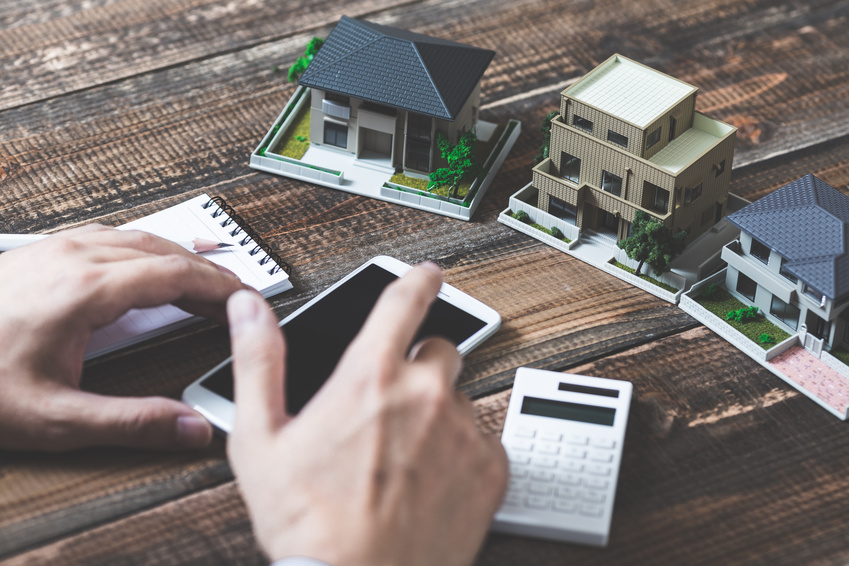 You invest your money to make more money … but there is so much more to life than cash. 
Still, you have to have a way to fund your fun. Some say invest now and play later … but why not invest now AND play now, too?
We're talking about lifestyle investing. 
Beautiful properties are available for you to live in … part of the time … and rent out for the rest. 
In this episode of The Real Estate Guys™ show, hear from:
Your playmaker host,

Robert Helms

His playful co-host,

Russell Gray 

The Grove Resort's

Nick Rohrbach
---
Listen
---
Subscribe
Broadcasting since 1997 with over 300 episodes on iTunes!
---
Review
When you give us a positive review on iTunes you help us continue to bring you high caliber guests and attract new listeners. It's easy and takes just a minute! (Don't know how? Follow these instructions).
Thanks!
---
Lifestyle investing is in style
You can find an investment property that pays you to own it … a place where you can spend time and enjoy yourself. 
It's called lifestyle investing. 
When most people invest in real estate, they don't think about living in the house that they choose as a rental. 
But so many people own a house that they USED to live in … but now rent out. 
Lifestyle investing turns this idea on its head and blurs the lines to bridge the gap. 
You find a property that you would love to spend time in occasionally … and in the meantime, it creates income. 
Most of us invest in rental properties to create wealth so that we spend that money somewhere that we enjoy. 
With lifestyle investing, you buy and asset what you want to enjoy yourself and organize it so that it pays YOU to own it. 
A unique rental niche
In a typical rental property, your tenant normally moves once a year. But a lifestyle property is usually rented by the night … which makes management more expensive. 
On the other hand, while a monthly tenant might be paying the equivalent of $20 a day … a nightly vacation renter could pay several hundred dollars. 
You're paying to have a hands-off experience … and you want to deliver an exceptional service level. 
One of the beautiful things about this niche is that you're marketing to affluent people. You have customers who aren't necessarily as burdened when economic times turn backward. 
Another great thing about resort properties … renters are typically tourists from out of town … which means you aren't as reliant on ups and downs in the local economy. 
And when you have a really unique property, you can attract people from all over the world. 
Don't get us wrong … it's not just the world's most wealthy we're talking about. 
Some people save all year long for their vacation. They are frugal the rest of the year … but when it is time for vacation, they want to have a good time. 
Let's be clear … lifestyle investments are NOT timeshares. 
A timeshare isn't really real estate. It's more like a prepaid vacation. You don't have equity ownership. Lifestyle investments CREATE CASH FLOW. 
If you don't have enough cash to get started, resort properties can be the perfect opportunity for simple syndication. 
With a few owners, you can all use the property for a certain amount of time each year … and share the profits the rest of the time. 
Factors to consider
When selecting a resort property, you need to decide how the seasonal market is. 
It's like being in retail. If you have a strip mall, you know your tenants lose money during the off season … but they make it all up during the holidays. 
If your property is a prime skiing location … think about what happens to it during the summer. 
You need to look at the property as a totality of ownership … and then you have to be really good at managing cash flow. 
The good news is that you don't need to go in blind. It's like we always say … if you're going into a market you're not familiar with … BUILD RELATIONSHIPS. 
In this case, you really want to build relationships with property managers. 
They know the demographic. They know the trends. They know the inventory … and they really know the income. 
It is so important with any deal … and especially with lifestyle investments … to do your due diligence. 
But once you do … if you choose your market correctly … you'll discover a market that is robust and not hung up in too much seasonality …. and then you choose a product that makes sense for you. 
Rentals at The Grove Resort
We caught up with our friend Nick Rohrbach at The Grove Resort to learn more about a really interesting lifestyle investment opportunity. 
The Grove is an amazing resort property in Orlando … amazing facilities, a 7-acre water park, a four-star spa, and a stone's throw from the Disney theme parks.
The people who visit here are all about the lifestyle. 
And for investors, it means owning a beautiful, professionally managed resort property in one of the hottest markets in the USA. 
Nick says that many tourists come to spend their days at theme parks … but then they want somewhere comfortable and luxurious to come back. 
What makes The Grove a unique opportunity is that the big ticket amenities … including the water park … are included in the rate. 
"That's what makes our occupancy higher than average, and average occupancies in the area are already fairly high at 77.5% in Orlando," Nick says.
The Grove caters toward a wide variety of guests … there are spaces for weddings, family reunions, and small conventions. 
The suites at The Grove are all two and three bedroom condos … perfect for families or employees. 
Units are completely turnkey … and managed by a team that has been in business in the area for over 40 years. 
"And Orlando really is a year round destination," Nick says. 
Ultimately … like any investment opportunity … you need to find a deal that works with your personal investment philosophy. 
Interested in learning more about The Grove? "Come on-site and stay with us," Nick says. 
To learn more about lifestyle investing and opportunities at The Grove Resort, listen in to the full episode. 
---
More From The Real Estate Guys™…
The Real Estate Guys™ radio show and podcast provides real estate investing news, education, training, and resources to help real estate investors succeed.
---
Love the show?  Tell the world!  When you promote the show, you help us attract more great guests for 

your

 listening pleasure!
Indianapolis
Growing Demand AND Great Cash Flow!  This winning market is worth digging into …
No matter what happens with the global economy, people will always (as far as our crystal ball can tell) need a roof over their head.  We've said it before and we'll say it again … Cities with large, economically diverse population bases we see as a safe-haven for real estate investment portfolios.  These cities tend to offer political clout, infrastructure and lifestyle amenities.
In 2015, Indianapolis became the second most POPULOUS city in the Midwest and 14th largest in the U.S. Midwestern cities are becoming hot spots for Millennials!  Not only is Indianapolis home to several schools of higher education, but it is filled with many cultural and sporting events.  So it seems to us that the population type gravitating to Indianapolis gives reason to believe that continued strong rental demand is on the horizon.
Lots of people are coming to this fun-filled hub … And so are JOBS!  This thriving city is becoming known as one of the "Silicon Valley's of the Midwest".  Not only is this city highly attractive to businesses, but it also has a very diverse economic base.  Such as, health-care, education, sports, manufacturing, distribution, technology, conventions, government, and the list goes on … There are lots of different ways your tenants can make money to pay you rent!
As retail is giving way to online sales, distribution hubs are increasingly in demand.  Indianapolis is a primary industrial, commercial, and transportation center for the Midwest and is fast becoming one of the Top Distribution Hubs in the U.S.!  Here's a crazy fact we came across …  Did you know within a single day's drive you could reach about 70% of the country's population? …  from Indianapolis!
Indianapolis real estate is super affordable!  Low cost of living and affordable housing mean consistent demand and GREAT CASH FLOW!
Following this trail of thought …
"Those emerging markets with the combination of good jobs, good affordability and a growing population of new renters and potential first-time home-buyers represent the best opportunities for buy-and-hold real estate investors to buy low and benefit from rising rents in the years to come." – Daren Blomquist, VP at RealtyTrac
… We think Indianapolis is worth looking into!
Radio Shows
Reports & Articles
Market Field Trips & Property Tours
Clues in The News
If you earn, save, borrow, invest, or denominate wealth in dollars, this CNBC headline might concern you:
Comments from readers showed people were confused …
"Why being long the US dollar is 'very very dangerous' right now" … what the hell does that mean?"
"1st prize for ambiguous headline"
This commenter feels trapped …
"All Americans are long on the Dollar. There is no other place to be right now."
As we often say, mainstream financial news and its readers tend not to understand real estate investing. Conversely, many real estate investors get confused by mainstream commentary.
So let's break this down for real estate investors …
Being "long" just means you own it.  If you're long a stock, you own it for the long haul.  You think its future is bright.
Being "short" means you've sold it.  With stocks, "short selling" is borrowing a stock you don't own to sell at today's price.
You're betting the stock will go down, so you can buy it back cheaper later to pay back the broker you borrowed it from.
It may seem weird to sell something you don't own.  But it's not any weirder than spending money you don't have.  People do that all the time.
So "long" the dollar is holding cash or dollar denominated bonds.  Being a bond holder is basically the same as being a lender.  You lend dollars and accept dollars in repayment.
Borrowing is being short the dollar.  You'd rather "sell" (i.e., spend or invest) dollars today at today's value … and then pay back later with cheaper (inflated) dollars.
So if you think the dollar will get stronger over time, you'd pay off debt and save cash.
This chart might influence your opinion:
Source: https://fred.stlouisfed.org/series/CUUR0000SA0R
If you think the dollar will continue it's 104-year slide, you'd "short" the dollar … by borrowing and converting dollars into real assets.
The author of the subject article is clearly bearish on the dollar.  He thinks it's "very, very dangerous" to be long the dollar.
So the commenters who complain the headline is ambiguous or confusing simply don't understand history … or the concepts of long and short.
And the comment that "all Americans are long the dollar" and "there's no place else to be right now" isn't accurate either.
Real estate can be a great way to short the dollar.
Using a purchase or cash-out mortgage, you can leverage the income from a rental property to borrow (short) dollars with a mortgage.
Just pay attention to cash flow and the spread.
If you can borrow money at 5% and buy a property cash flowing at 8%, you're earning a 3% spread on the borrowed money. Nice.
For liquid savings, you can use other currencies, precious metals, Bitcoin, or other highly liquid dollar alternatives.  You don't need to save dollars just because you earn them.
Real estate is also awesome because you can "straddle" … basically going long and short at the same time.
To straddle using real estate, you'd use a cash out mortgage (debt) to short the dollar.
Let's say it costs you 6%, which would be deductible in most cases (check with your tax pro).  So your net cost might only be 4%.
You can go long the dollar by lending the loan proceeds against a high equity property at 9%.
Now, you're long and short equal amounts at the same time.  You've got a positive spread (9% income against 4-6% expense) and positive cash flow.
Plus, the loan you made is backed by a property you'd be happy to own if the borrower defaults.  High equity and good cash flow.  If there's not, you shouldn't have made the loan to start with.
Now, you're prepared for a strong or falling dollar.
Think about it.
If the dollar falls (inflation), you're in good shape.
Inflation causes real assets and income, like real estate and rents, to go up in dollar terms.  Meanwhile, your debt and debt service remains fixed.  You win.
Meanwhile, even though you're long the dollar with the loan you made, the cost of the funds (your debt) is fixed.  So you're fixed on both sides.  You're even.  And with a positive spread, you win.
Plus, inflation causes the property you loaned against and the income it produces to go up in dollar terms.  So the loan you made is safer because the collateral got better.  You win.
But what if the dollar gets strong?
First, let's define "strong."
There's "strong" compared to other currencies, like what's been happening over the last few years.  That's very different than "strong" in terms of purchasing power and against real assets.
The former is relative strength.  The latter is REAL strength.
Recently, the dollar has gotten strong relative to other currencies.  Yet real estate and rents both went up.  A relatively strong dollar didn't hurt real estate.
It would take REAL dollar strength to push down the dollar-denominated price of real estate and wages. That's REAL deflation.
MAYBE that could happen.  But imagine the reaction of the Fed, the politicians, the banks, and the voters, to falling real estate prices and wages.
You don't have to imagine.  We all know… because it's what happened in 2008.  They pulled out ALL the stops to reflate everything.  They had to.
That's because the banks hold trillions in debt, and the federal government owes trillions.  Inflation serves them both best. They're scared to death of deflation.
That's because banks need property values to hold or increase … otherwise, upside down borrowers walk.  Banks fear holding non-performing loans against negative equity properties.
And no one's more motivated to pay back cheaper dollars than the world's biggest debtor, Uncle Sam. Debtors LOVE inflation.  It makes their debt easier to pay.
So … the long and the short of the dollar is it's that it's probably better to be short for the long haul. And nothing lets you do that better than leveraged income producing real estate.
Until next time … good investing!
---
More From The Real Estate Guys™…
The Real Estate Guys™ radio show and podcast provides real estate investing news, education, training and resources to help real estate investors succeed.
When it comes to cash flow rental property, Memphis remains a very attractive market for beginning and sophisticated investors alike.  That's why we keep going back!  Click here to learn more about The Real Estate Guys™ next educational field trip to Memphis, Tennessee.
If you're a real estate investor looking for cash flowing properties in a major landlord friendly market, you owe it to yourself to take a close look at Memphis.
Memphis was recently named one of the top 20 cash flowing markets for single family homes.  Click here and look for the Wall Street Journal article, "Bang for the Buck: Where Investing in Rental Homes is the Most Profitable".
Does that mean you should run out and order a few dozen Memphis houses online?
No.  But if you're serious about building passive income through rental real estate, Memphis is a market you should invest the time and money to get to know.  And The Real Estate Guys™ can help!
Of course, we don't sell real estate.  We're just radio guys.  But because of the popularity of The Real Estate Guys™ radio show, we get to know lots of awesome people all over the world…including Memphis!
So we've got a great network of Memphis market experts, including property managers and "turnkey" rental property providers, who are ready, willing and able to share their market expertise with you over a 2-1/2 day educational field trip.
The weekend includes classroom sessions, a bus tour of the greater Memphis metro (so you can compare and get to know various neighborhoods) and some great networking over tasty Memphis meals.  We'll even stop by Graceland and pay our respects to Elvis!
You'll learn how to tour a real estate market and look for signs of growth and decline.  Plus you'll meet fellow investors from all over, as well as the local team of Memphis market experts.  No one will try to sell you anything during the trip (not allowed), but you'll make great contacts for pursuing future opportunities.  The WORST thing that happens is you'll learn a lot, make some new friends and you'll have a ton of fun.  C'mon, you've always wanted to see Graceland, right?
So CLICK HERE NOW to get all the details and we'll look forward to seeing YOU in marvelous Memphis, Tennessee!
When your real estate investments are properly managed, money flows in each month like clock work.  But when the monthly flow is accompanied by pain, it could be a sign of Property Management Stupidity or PMS.
When PMS sets in, it can severely cramp cash flow and may be accompanied by heavy bleeding.  Investors suffering from PMS are often very irritable.  PMS is known to play a role in the break up of marriages and partnerships.  Left unattended, PMS causes balance sheet anemia and can lead to embarrassing stains on a previously lily white credit score.
To help you avoid getting your undies in a bunch when dealing with this sometimes messy and often unspoken topic, The Real Estate Guys™ sit down with a second generation property manager and past President of a local chapter of the National Association of Residential Property Managers.  We discuss the causes and cures of Property Management Stupidity and how to keep your monthly cash flow safe and sanitary.
In studio for today's real estate radio show podcast for this absorbing conversation:
The best darn real estate radio talk show host in the world, period!  Robert Helms
Your sometimes bloated and sensitive co-host, Russell Gray
A man who has avoided PMS throughout seven decades of investing,  The Godfather of Real Estate, Bob Helms
Special expert guest and seasoned property manager,  Jay Hartley
A comfortable monthly flow of cash is the life-blood of financial success for households and businesses.  Cash flow is what a professional investor buys when purchasing either stocks or real estate.  Fundamental price appreciation (not that which is merely caused by inflation) is a reflection of cash flow and the market's willingness to pay for it.
So when it comes to real estate investment, it seems investors would pay close attention to finding the best property management company available.  But sadly, most landlords don't focus on property management until they're in pain and are trying to stop the bleeding.   Then they impatiently hand their new property manager a big mess to clean up.
But there's a better way!
Listen to this podcast and discover:
How to find the best property management company
Stop the bleeding on your rental house and other rental property
Avoid loss to your real estate investment and make money as a property owner and landlord
The Real Estate Guys™ Radio Show podcast provides education, information and training to help investors make money with their real estate investments.
Listen Now
Don't miss a show!  Subscribe to the Free Podcast
Want More?  Sign Up for The Real Estate Guys™ Free Newsletter!
Every day, jobs, money, people and business are going global. Some come to the U.S. and some leave.  Some go both ways.  Maybe you've fantasized about cross-border transactions, in which case you may need to seek professional help.
Because we're us, we get to meet all kinds of bright, experienced and interesting people. It counter balances us.   The latest smart person we've met (wait until you see how many letters come after her name!) is our guest for this episode.
Revealing their deepest thoughts on this subtle topic:
Your head therapist, host Robert Helms
Your head case, co-host Russell Gray
Special call-in expert, CEO of MIAMI, Teresa Kinney CAE, CIPS, GRI, RCE, TRC
To avoid confusion, even though she wears the title of CEO of MIAMI, Teresa isn't an official from the city of Miami.  She's CEO of MIAMI (notice the ALL CAPS) which is comprised of several organizations: the Residential Association, the Realtors® Commercial Alliance, the Broward County Board of Governors, and the International Council.  You can learn more at www.miamire.com.
What impresses us most is that MIAMI is a top gateway for international real estate both coming into and going out of the United States.  So if you're interested in international real estate, MIAMI and Miami are great places to get connected.  In fact, there's a big international real estate event coming up October 30-31 featuring National Association of Realtors® Chief Economist Lawrence Yun, and The Real Estate Guys™!
Now some people think tracking markets and trends is a drag, but we like it! Astute investors watch for economic and demographic trends in order to effectively pick markets and properties poised to perform best over the next 10-30 years.
Located in the #1 hub for global real estate, CEO Teresa Kinney oversees the largest local association of Realtors® in the nation.  With access to all the statistics, plus gobs of anecdotal data from over 23,000 agents, Teresa has more insight into international real estate activity than just about anyone else! Of course, we couldn't wait to ask her a zillion questions.  Tune in and find out what she has to say!
Listen Now
Don't miss a show!  Subscribe to the Free Podcast
Want More?  Sign Up for The Real Estate Guys™ Free Newsletter!
The Real Estate Guys™ sit down and talk with Steve Forbes about jobs, the economy and real estate.
We don't know about you, but any time a billionaire, a CEO of a major company, a best selling author or a legit presidential candidate is willing to sit down and chat, our response is always, "Yes!".   In this case, our special guest for this episode, Steve Forbes, is ALL of those things wrapped into one.  So we're super jazzed to bring this exclusive interview to you.
In the broadcast booth at the Freedom Fest conference in Las Vegas:
Your Host and interviewer extraordinaire, Robert Helms
The just-happy-to-be-here Co-host, Russell Gray
Special guest, Forbes Magazine CEO, Steve Forbes



Mr. Forbes was the keynote speaker at the Freedom Fest conference and remained in attendance for the entire event.  In spite of a recent neck surgery, he was very accommodating and so Robert was able to sit down with Mr. Forbes for an impromptu interview.
We decided to ask him about his latest book, Why Capitalism Will Save Us – Why Free People and Free Markets are the Best Answer in Today's Economy. Mr. Forbes' thesis is that too much government is bad for business because it increases costs, diminishes productivity and takes too many resources away from creating jobs for an ever-growing population.  He calls for "sensible rules of the road" to provide a basic framework in which free people can conduct business.  Of course, the great debate is over what's "sensible".  His position is that less is more.
What we're really interested in is jobs. Jobs are where our tenants get their rent money.  It's where home buyers get the income stream to make the mortgage payments that prop up the property values that create passive equity.  Jobs are near the top of our due diligence check list when evaluating a market to invest in.  It's one of the reasons we like Dallas right now.  Among U.S. markets, it's doing pretty well.  Ironically, another great job market is Washington DC, but if there's a changing of the guard over the next couple of elections, that could change.  But we digress…
So Mr. Forbes shares his thoughts on the economy, job creation and the role of government in real estate, specifically Fannie Mae and Freddie Mac.  In his position as the CEO and editor-in-chief of Forbes Magazine, he gets to talk with many of people who shape, interpret and respond to public policy.  We really enjoyed our time with him and hope you will too!
On a side note, Steve Forbes is the nicest billionaire we've ever interviewed.  Actually, he's the only billionaire we've ever interviewed.  But he's still a very nice guy.  So, if you're a billionaire and want to come on the show and be nice to us, just give us a call.  Our door is always open. 🙂



Don't miss a show!  Subscribe to the Free Podcast
Want More?  Sign Up for The Real Estate Guys™ Free Newsletter!
According to the latest monthly review of the Texas economy from the Real Estate Center at Texas A&M University, Texas is leading the United States in economic recovery.    The Texas economy experienced its second month of positive annual employment growth up 0.9 percent from June 2009 to June 2010 compared with a negative rate of 0.1 percent for the nation.
Over the past 12 months the Dallas metro added 27,300 more jobs than it cut.  That is enough job growth to warrant the development of a mid sized city!!!   If a city needs 3 jobs to support every 5 people, 27,300 new jobs justifies a population increase of 45,500 people.  Kids and retired people don't work but they need places to live. Assuming 2.5 people per household, 45,500 new people need 18,200 additional housing units.
Is the supply of Dallas housing keeping up with the demand?
In the past 12 months Dallas County added 5,351 apartment units and absorbed 7,596.  The numbers show people are absorbing apartments faster than they are being built.  The demand for housing is strong but apartment construction has dwindled because of the lack of construction financing.  This positive absorption is lowering vacancy rate substantially, however rental rates have remained steady.
Dallas hasn't experienced a boom in rental rates because while demographics are headed in the right direction, Dallas is still burning off a small amount of excess housing that was built during the easy credit building boom from 2001-2007.   Current apartment vacancy rates are around 9%, however if you look at the rate of vacancy for properties that are less than 15 years old and the residential occupancy rate is MUCH better.
Many people forecast a housing boom in Dallas because the job market is forecasted to bring more people to Dallas than the housing market can keep up with.  Land near Dallas job centers is scarce and people are starting to pay substantial rental premiums to live closer to work. Dallas commute times are increasing as people are choosing to live farther into the affordable suburbs rather than pay the higher cost of living associated with living near the city center.  While Texas still has amazing expanses of inexpensive land, none of that land is close to jobs.
Get ready for a Texas sized real estate boom!!!
The Dallas population is growing rapidly as a result of relative economic prosperity while developable land near job centers is scarce.  As traffic commute times increase over the next decade, it will become more desirable and more economical to pay a larger and larger housing premium to live closer to your job.
Statistics for this blog were taken from the real estate research center at Texas A&M University http://recenter.tamu.edu/mreports/
For more information about Dallas, visit our Dallas Market page or find a local market expert in our Resource Network.