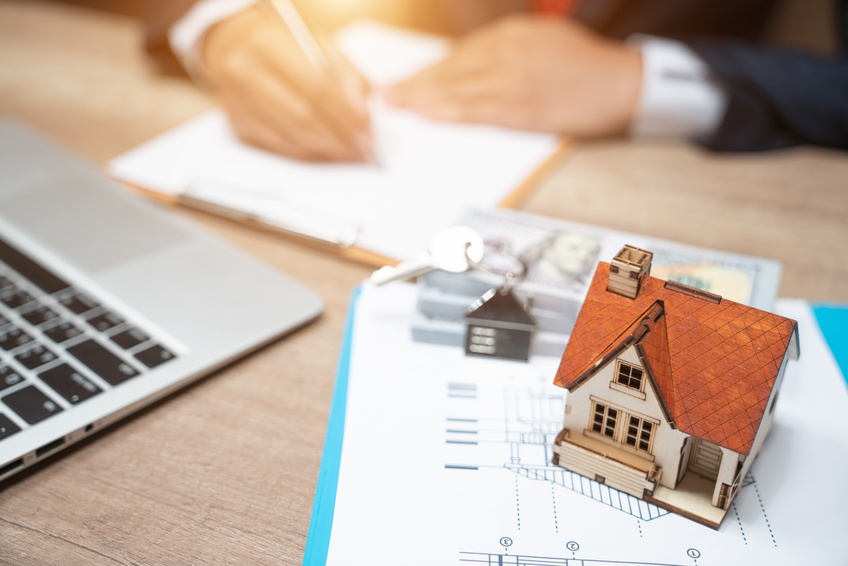 When it comes to positive cash-flow, there are two things more important than your investment property … your market and your team. 
Our good friend Terry Kerr at Mid South Home Buyers knows this better than anyone. 
Terry and his team have cracked the code for consistent cash-flow from rental homes in one market … and are expanding into another!
We sat down with this world-class investor to find out why, where, and how he is creating positive cash-flows with turnkey rentals. 
In this episode of The Real Estate Guys™ show, hear from:
Your cash-flow crazy host,

Robert Helms

His go-with-the-flow co-host,

Russell Gray 

Owner and founder of Mid South Home Buyers,

Terry Kerr

New investor contact at Mid South Home Buyers,

Liz Nowlin
---
Listen
---
Subscribe
Broadcasting since 1997 with over 300 episodes on iTunes!
---
Review
When you give us a positive review on iTunes you help us continue to bring you high caliber guests and attract new listeners. It's easy and takes just a minute! (Don't know how? Follow these instructions).
Thanks!
---
Market, team, and cash-flow
We're talking about a resilient market that has been a great cash-flow area for YEARS … Memphis, Tennessee. 
When we first looked into the Memphis market it was a little blue-collar town and the bankruptcy capital of the United States. 
Price points were low … and on paper it looked like cash-flow was solid. 
Many investors are suspicious of high cash-flow markets … they often mean high expenses, high turnover, tough demographics, and difficult management. 
But when markets get overheated and financing goes away, what really matters is cash-flow.
You can make money in these types of markets … you just need to have the right team. 
A team that has … for us … stood head and shoulders above the rest has been Terry Kerr and the experts at Mid South Home Buyers. 
Terry and his associate Liz Nowlin run the gold standard investment operation in the Memphis area. They have over 2,500 homes … and a waitlist of eager investors hoping to partner with them. 
So, Mid South Home Buyers is expanding into a new market … and they're here to share what they've learned in Memphis … and their predictions for future opportunities. 
Creating turnkey investments
Terry is Memphis born and Memphis raised. He started buying and flipping properties … and ended up forming a property management business. 
Now, his team at Mid South Home Buyers purchases homes, renovates them, leases them to residents, and sells them to investors. 
Terry and his team have some creative approaches to the process. 
Homes are outfitted with the same fixtures … saving time and purchasing power. 
And they now purchase materials directly from suppliers … basically building their own personal hardware store … opening budgets to more rehab for each property. 
Essentially, they're creating turnkey investments. They find the property, figure out what needs to be done, do it, and find a tenant. 
Not to mention that they manage about 2,700 houses in Memphis, too!
It's all about becoming more efficient … and efficiency leads to cash-flow. 
The biggest … and really only … complaint we hear from investors is that Terry and his team only operate in Memphis … but now they're delving into another market. 
They're moving to … Little Rock!
Making the move to Little Rock
We've had our eyes on Little Rock for a while now. It's definitely a market on the move. 
Little Rock is about two hours away from Memphis … and it's a greater population that covers a greater area. 
The Little Rock properties will look just like those in Memphis … the same renovation materials, same fantastic price-to-rent ratios, and the same long warranties and occupancy guarantees. 
"We're going to be doing the same top of the line rehab with slightly under market rents to give us the best occupancy rate. Right now in Memphis, we're at 99.4 percent occupancy," Terry says. 
But in any venture … it's important to expand to meet investor demand without compromising quality. 
"It took us several years to make the jump to Little Rock, because we wanted to make sure that our systems and foundations were built correctly," Terry says. 
If the rehab is high quality … then the resident is happy. When the property doesn't break down for the owner … then the owner's happy … and they buy more properties!
Since Little Rock is so close to Memphis … Mid South Home Buyers can keep central command in the same location.
Arkansas has excellent tenant-landlord law and tons of houses in the "goldilocks construction style" … not too big, not too small. 
"We've got a lot of beautiful brick houses between 1,000 and 1,500 square feet, three bedroom, two bath, ranch-style homes built on a slab. It's a good, low-maintenance construction style," Liz says. 
And the really great thing? All of these Little Rock properties will be offered straight down the waitlist … music to investors' ears!
Advantages of a turnkey operation
There are several advantages to considering a turnkey operation … one where everything is done for you. 
First, you have a quality renovation every time. 
When you work with a company like Mid South, which holds every renovation to an identical standard, you know what you're getting. 
Mid South homes have a brand new 30-year roof, new water heater, new furnace, new air condenser, and everything from door knob handles to ceiling fans with bumper to bumper one-year warranties. 
Second, it's easier to keep accountability in one place. 
Since Mid South is there from start to finish, they can offer you a lifetime occupancy guarantee … if your property is vacant for more than 90 days, they start paying you rent on day 91. 
"And we're proud to say we've never spent a penny on that. because our properties don't stay vacant that long," Liz says. 
Third, you can see what you're getting … in every phase of the process … before you invest. 
When Mid South clients take advantage of viewing the inventory in person before buying … it pushes their confidence through the roof. 
"I give potential investors a tour of our offices and show them houses in four stages of renovation, so they walk away with a great understanding of our business model," Liz says. 
And, they get a taste of some world class barbecue … it is Memphis after all. 
Whether it's your first investment or your 400th … turnkey rentals could be the positive cash-flow solution you're looking for. 
Listen in to the full episode to learn more!
---
More From The Real Estate Guys™…
The Real Estate Guys™ radio show and podcast provides real estate investing news, education, training, and resources to help real estate investors succeed.
---
Love the show?  Tell the world!  When you promote the show, you help us attract more great guests for 

your

 listening pleasure!
Buying an income producing property is an investment in the underlying economy.
That's REALLY where the income originates. That's why we put so much emphasis on market analysis.
Investors who focus exclusively on deal analysis (crunching the numbers on the property) but fail to underwrite the market sometimes end up in a mess.
The context of a deal is the macro-environment … things like interest rates, taxes, energy costs … that affect everyone everywhere.
But there's also regional factors … local taxes, landlord law, supply and demand, and jobs.
Once all those things check out, you (probably through your boots-on-the ground team) go to the street level and start looking for a deal that makes sense by the numbers.
That's because a strong market will lift a marginal deal, while a weak market can suck the life out of even a "good" deal.
Market selection matters.
Of course, that's easy to say. But figuring markets out can be a bit of a challenge.
So we cheat.
While in school it's frowned upon to sneak a peak at the smart kid's homework … in the real world of real estate investing it's actually a preferred practice.
In this case, the very smart folks at Cushman Wakefield recently released a report they call Spotlight on U.S. Employment – A Tale of 35 MSAs.
As you'll see, it's about office space. But even if you're not an office investor, the report is helpful for understanding where jobs are being created … and why.
Remember, market analysis is about economic activity. And even if you're exclusively an affordable housing investor and your target tenant doesn't work in an office … remember, high-paying jobs create a ripple effect.
That's because a six-figure office worker spends a chunk of their income at local businesses … restaurants, healthcare, auto needs, entertainment, etc.
In fact, as Amazon claimed during the highly publicized hunt for their HQ2, each high-paying job creates an additional 4-5 jobs in the local market.
Our point is that tracking the office market can be a good gauge of local economic vibrancy, no matter what type of real estate you're investing in.
So let's dig into the report and see which markets look promising …
"While the U.S. economy has added jobs at a steady pace … the growth in employment has not been evenly distributed."
" … hotspots … have outperformed the national average … based on local market factors."
Isn't that that way it always goes? The world's not fair … and that's GREAT …
… because it means well-informed strategic real estate investors can dramatically improve their odds of success simply by being attentive to market selection.
The CW report looks at 35 markets over 9 years and divides them into categories … All-Stars,Over-Achievers, Middle-of-the-Road, and Late-Bloomers (like us!).
The first three are probably self-explanatory. Late-Bloomers are markets whose growth the last four years is substantially higher than the first five years.
We think there might be some real opportunity in Late-Bloomer markets because they're less likely to attract attention (and competition) from less studious investors.
It's kind of like a team with a few early season losses that gets hot at the end of the season, sneaks into the playoffs ranked low, and then shocks everyone.
We're not saying momentum is all that matters, but it happens for a reason … so it's probably worth a deeper dive.
But let's start with the five All-Stars …
New York City
San Francisco
Riverside / San Bernadino
Austin
Dallas is no surprise to us. We've been attracted to Dallas since the Great Recession.
At least in the beginning, and even to this day, DFW has it all … business friendly, low-tax, great infrastructure, geographically linked economic drivers (energy and distribution). It's awesome.
But NYC and SF? High-tax, uber-regulated, very unaffordable. What gives?
We're guessing it probably has to do with lots of the Fed's easy money flooding into the financial and tech sectors.
Of course, from an income property investing perspective, neither NYC or SF makes much sense by the numbers or the business climate.
And if someone trips over the cord at the Fed and the printing press stops, it might suck the equity out of those markets. We saw a little of that happen as rates rose and the Fed tightened.
And add to that the recent tax code pouring some SALT on the wound, wealthy folks are leaving … and in many cases, taking their businesses and spending with them.
The point is that just because a market is on the All-Star list for job creation and office space absorption doesn't make it a n0-brainer market for residential income property investing.
You still need to use your brain.
Meanwhile, we're guessing the San Bernardino / Riverside market growth is probably distribution related. There's a zillion people in Southern California … and if you want to ship stuff to them fast, you need nearby distribution.
The Inland Empire is among the most affordable and open areas in California to build these big centers. It's also not too far from the ports bringing containers of merchandise for domestic distribution.
So ff we HAD to invest in California again, the Inland Empire would probably be on the short list.
But the bigger lesson here is to pay attention to the role of distribution in driving a market's job growth. It's one of the shining stars of commercial property investing.
And when you dig deeper, you'll see distribution is something several top markets have in common … and those jobs aren't getting offshored … though they could be robotized.
Of course, technology doesn't necessarily kill jobs … but it can move them. After all, robots need to be built, installed, programmed, updated, repaired.
So that's just one more trend for a savvy investor to watch carefully.
Among the Late-Bloomers are markets we know and like are Jacksonville and Memphis. Landlord friendly, good numbers, and apparently some good local economics.
What's educational and fun (at least for real estate junkies) is to look at these "hot lists" and then analyze the markets for similarities and themes.
You'll often find clues about what makes a market attractive to employers and resilient for investors. Then you'll recognize these factors sooner in lesser known markets and able to make your move ahead of the crowd.
Just remember … while sneaking a peak at the smart kid's homework can shorten your learning curve, it's not a substitute for doing your own homework.
Until next time … good investing!
More From The Real Estate Guys™…
The Real Estate Guys™ radio show and podcast provides real estate investing news, education, training, and resources to help real estate investors succeed.
---
Love the show?  Tell the world!  When you promote the show, you help us attract more great guests for 

your

 listening pleasure!
When the talking heads on mainstream financial media talk about real estate, they often refer to it as an "asset class."
And lately, they say real estate is "in a bubble."
No wonder so many of them are mystified about how the real estate guy in the White House goes about his business.  But that's a different discussion.
Today, we're focused on the huge difference between how real estate investors and paper investors see the world … and why it matters.
Because the way you think affects the way you act … which affects your results.  
If you pay too much attention to people who don't understand your business, you'll probably make bad decisions.
Folks who deal in "commodity" assets like stocks, bonds, currencies … even precious metals, oil, food and other resources …
… think in terms of charts, graphs, trends, and asset classes.
By "commodity", we mean a group of individual items which are all identical. 
So an ounce of gold, a share of Apple stock, a U.S. Treasury bond, a barrel of oil, the U.S. dollar, or a bushel of wheat …
… are all virtually identical in any market, anywhere in the world.  They're essentially commodities.
 And because they're traded in hyper-efficient, highly-visible, globally accessible exchanges … there's no room for negotiation.  Only bidding. 
So instead of the Art of the Deal, there's just the speed of the bid. 
But real estate is different.
There's ALWAYS room for negotiation.  Properties don't trade in packs.  Every geography is unique … right down to the neighborhood and property.
Here's a recent article from ATTOM Data Solutions, who does a great job putting out lots of data rich content … 
Equity Rich U.S. Properties Increase to New High in 2018 
– February 5, 2019 
We like equity, so naturally this caught our attention. 
The article cites a recent ATTOM report which reveals in Q4 2018 … "U.S. properties were equity rich" … at the highest level since Q4 2013.
Of course, a mainstream pundit might surmise this means the "asset class" of real estate is in a bubble.  Watch out below!
But as ATTOM points out …
"… the report helps to showcase a story of the West coast markets having the highest share of equity rich homeowners versus the South and Midwest market, who continue to have stubbornly high rates of seriously underwater homeowners."
Forget for a moment they're only talking about houses …
… as opposed to industrial, resort, retail, office, multi-family, farmland, self-storage, residential assisted living, RV parks, campgrounds, student housing …
… and any of a myriad of other sectors of real estate.
Not sure how all those diverse sectors get lumped into one "asset class".  Unless Earth is an asset class.
Obviously, in just the sub-category of single-family houses … there's a big difference in price-setting dynamics in the West Coast versus the South and Midwest.
And even while some properties are at record levels of equity …
 "… more than 5 million U.S. properties were seriously underwater — where the … balance of loans … was at least 25 percent higher than the property's … value, representing 8.8 percent of all U.S. properties with a mortgage." 
Apparently, while equity is happening in some markets, in others the opposite is true.  At the same time.
So it seems not all the individual units in the "asset class" of housing are uniformly priced … or bubbling up together … or even moving in the same direction.
Yes, we realize "stocks" as a class has both winners and losers on the same day.  Some are up and some are down.
And yes, we realize an individual stock can be up one day and down (way down!) the next. 
But the entire lot of individual units move in lock step. There are still millions of shares of Facebook stock out there … and if it tanks, it tanks everywhere at the same time.
There's no negotiation.  No deal making.  Just a high-speed bid. 
But this isn't about whether stocks are good or bad … or whether stocks are or aren't an asset class. 
Our point is … real estate is NOT an asset class.  And this means there are ample pockets of opportunity in niches and neighborhoods.
And those opportunities are often found in unlikely places.  
Here's another ATTOM article …
Top 10 Seriously Underwater Metro Areas – February 8, 2019
Not surprisingly, there are a few rust belt cities on the list of underwater cities. 
Until recently, net job losses in manufacturing has hampered economic recovery in many of these locations.
Of course, recent job growth in manufacturing is setting the table for a resurgence in rust belt communities … and creating opportunity in comeback markets.
Meanwhile, a couple of markets where we have boots-on-the-ground teams popped up on the underwater list … including Cleveland and Memphis.
So now we've gone from the macro picture of the "equity rich" United States housing market …
… to discovering the macro picture is made up of a blend of the high-equity West and lower-equity Midwest and South.
But even the metro level is too macro for practical Main Street investing.
Consider Memphis … a metro we know VERY well thanks to our long-time friend,  Terry Kerr 
Remember, Memphis is a top 10 underwater metro. Sounds like a loser, right?
Not so fast.
Thanks to Terry Kerr, we discovered Memphis 10 years ago.  And Terry told us about a little sub-market of Memphis called Frayser. 
If Elvis is the King of Rock and Roll … then Terry Kerr is the King of Turnkey in Frayser. 
We won't bore you with all the great reasons why Terry focuses on Frayser.  That's not the point of this muse. 
But because we're interested in Frayser, we pay attention. And this little gem popped up …
Home values in Frayser on the rise – January 17, 2019
"According to the Frayser Community Development Corporation, the areas's median home selling price has nearly doubled in the past two years."
"The prices of homes in Frayser are rising higher than in any other part of Shelby County."
There much we could say … and MANY lessons.  For now, just remember, this is happening in a metro that's top 10 underwater. 
Frayser is a place both macro and metro watchers have probably never heard of.  But we have.  That's the value of having a great local team.
Our main point today is …
Real estate is NOT an asset class.  Each sector, region, metro, neighborhood, property, and ownership are unique. 
To find hidden gems, it's important to go from macro to metro to micro with the help of savvy boots-on-the-ground experts.
So when you hear chatter about the "everything" bubble including real estate … those are trend followers talking about commodity assets at the macro level.
But no one in the real world buys real estate at the macro level.
In the trenches of Main Street, street smart and well-connected investors find and negotiate unique deals at micro level … finding great opportunities in the crevices of inefficiency. 
 It's one of the many reasons we love real estate.
Until next time … good investing!
---
More From The Real Estate Guys™…
The Real Estate Guys™ radio show and podcast provides real estate investing news, education, training, and resources to help real estate investors succeed.
---
Love the show?  Tell the world!  When you promote the show, you help us attract more great guests for 

your

 listening pleasure!
For Valentine's Day we thought we'd muse on why the right real estate is easy to love.
Of course, the operative word is "right" … as in Mr. or Miss "Right" …
… because anyone who's been in a bad relationship knows it's hard to have the right relationship with the wrong person.
And the same is true with real estate.
Right now, stock investors are realizing their investment vehicle of choice is a little bi-polar.  When it's good, it's great.  But when it's not … watch out below!
As we've already noted, we view the volatile stock market as a wonderful gift.
And while we don't want to judge anyone else's relationship … for us, it refreshes our love affair with the right real estate.
So let's take a look at some clues in the news about where we might find the right real estate.
Retail vs Industrial vs Multi-Family
As is often the case, the flip-side of a problem is an opportunity.  In the case of the allegedly Amazon fueled retail apocalypse, the flip-side winner is industrial.
In fact, this NREI Online article reports on their survey of commercial real estate investors … and some interesting points are raised …
" … the industrial sector is giving multi-family a run for its money."
" … whether it comes to occupancy rates, rents or even cap rates, sentiment has improved …"
"A majority [of respondents] think [the expansion cycle] will last more than a year …"
Now if you're not a commercial property investor (yet) … there's still useful insights here for you too.
For residential real estate investors … both single- and multi-family … it's smart to pay attention to the flow of industrial and office investment.
After all, your residential tenants need places to work.
So when you see capital flowing into industrial and office properties, it can be a good sign for local area employment.
The survey also found …
"… a majority of respondents (64 percent) said warehouse / distribution facilities in traditional locations would be most in demand going forward."
And quoting one of the respondents …
"E-commerce has resulted in changes to product shipment from distribution centers, as opposed to from retailers."
These surveys are interesting because they represent fairly current viewpoints of marketplace actors.  These aren't economists, researchers, or academics.
The respondents are the people with the checkbooks … who are deciding whether and where they'll invest … or not.
So it's one thing to listen to experts speculate on what decision-makers will do … and another to hear directly from market participants.
It's just another of the MANY reasons why we attend live conferences where we can have "man in the market" conversations …
… often with people who have no marketing agenda … and are willing talk candidly about what they're doing and why.  Those conversations are gold.
While far from scientific, it's a great way to get a sense of a market, sector, or demographic … and affirm whether or not some pundit's prediction has any real-world validity. 
Shift Happens
As e-commerce changes how retail businesses operate, their landlords feel the pain too.
But as the retail business shifts from walk-in to delivery service … while challenging for mall operators,  it means a big boom for distribution …
.. .and the markets, properties, and jobs that make distribution happen.
We've been longtime fans of distribution towns like Memphis and Dallas for this reason.
Other great things about distribution include the creation of working class jobs (great for tenants),  in relatively affordable areas (better ROI on properties).
And those jobs are impossible to offshore because the work needs to be done near the consumers.
Of course, we hope President Trump's pledge to bring manufacturing back to the United States works out "bigly".
So we're watching for the revival of rust-belt markets.  If we see commercial money move in, then residential is probably not too far behind.
But until manufacturing brings the front-end jobs back to the U.S., distribution is the other end of the supply chain.
After all, when all the stuff made in China and Mexico arrives in the United States, it needs to be distributed to the local consumers.
Commercial Investing … Not Just for the Rich
If you've ever gone shopping for a warehouse, big apartment complex, or mobile home park, you probably noticed they're a little pricey.
But you don't need to feel left out.
The secret to going bigger is syndication.  It's a way to take your real estate investing hobby and turn it into a full-time enterprise … with a lot of upside.
It's not as complicated as it seems because you can even hire the experts and mentors you need in whatever niche you choose.
We've seen many mom-and-pop investors build big multi-million-dollar portfolios simply by sharing their deals with private investors.
Of course, the other side of the opportunity is to be one of those "silent partners" in a syndicated deal.
So we created the Investor Registry to help private investors find the kind of opportunities they're interested in.
Looking for Mr. (or Miss) Good Deal
Only the older folks will have any idea what that means … but everyone who's ever date to find a good match knows it can be a minefield.
And yet, almost everyone does it anyway.
We realize the urge to invest isn't as compelling as … well, you know …
But the point is there's some work to do to find the investment markets, sectors, and opportunities best for you.  No one can do it for you … and it won't happen by itself.
But like true love … when you find it, it's awesome and totally worth the effort.
Until next time … good investing!
---
More From The Real Estate Guys™…
The Real Estate Guys™ radio show and podcast provides real estate investing news, education, training, and resources to help real estate investors succeed.
C'mon, you KNOW you want it. 
And why wouldn't you?  When it comes to real estate investing, CASH FLOW IS KING.
So even through Memphis is known for another King (in fact, TWO of them)… for real estate investors, it's all about cash flow, baby.
In fact, not too long ago, in an article titled The 20 Best Cities to Buy Rental Homes,  Bankrate.com quoted a RealtyTrac study that put Memphis as the #1 single family home cash flow market.
Of course, if you're a long time listener, you know we started going to Memphis three years ago.  Not to toot our own horn, but WOO HOO!   What can we say?  When you got it, you got it. 😉
So what makes Memphis such real estate investment market?
That's a big topic.  One we'd like to discuss with you personally for 2-1/2 days while we drive around so you can see it with your own eyes.
Yes, it's true.  We're inviting YOU to join us as we once again find ourselves walking in Memphis. We're going November 22-24, 2013.  That's just BEFORE Thanksgiving weekend, so when you get home, you'll something new and exciting to be thankful for!
It's really not complicated.  The houses are cheap (but not free…or shabby!).  The taxes are low.  Tennessee is a super business friendly state.  Memphis is a huge distribution hub (it's the HQ of a little outfit called FedEx).
But reading about it isn't even close to spending 2-1/2 days touring neighborhoods, attending educational sessions and meeting local experts.
If you're SERIOUS about getting in on the action, you need to know the MARKET, then build a TEAM that can help you find the right neighborhoods and properties for you.
We'll help you do all that in a crash course field trip.  But don't worry. As many times as we've done these trips, we've never actually crashed.  Sure, there's been a few close calls, but nothing serious…(kidding!).
So what are you waiting for?
When it comes to cash flow rental property, Memphis remains a very attractive market for beginning and sophisticated investors alike.  That's why we keep going back!  Click here to learn more about The Real Estate Guys™ next educational field trip to Memphis, Tennessee.
If you're a real estate investor looking for cash flowing properties in a major landlord friendly market, you owe it to yourself to take a close look at Memphis.
Memphis was recently named one of the top 20 cash flowing markets for single family homes.  Click here and look for the Wall Street Journal article, "Bang for the Buck: Where Investing in Rental Homes is the Most Profitable".
Does that mean you should run out and order a few dozen Memphis houses online?
No.  But if you're serious about building passive income through rental real estate, Memphis is a market you should invest the time and money to get to know.  And The Real Estate Guys™ can help!
Of course, we don't sell real estate.  We're just radio guys.  But because of the popularity of The Real Estate Guys™ radio show, we get to know lots of awesome people all over the world…including Memphis!
So we've got a great network of Memphis market experts, including property managers and "turnkey" rental property providers, who are ready, willing and able to share their market expertise with you over a 2-1/2 day educational field trip.
The weekend includes classroom sessions, a bus tour of the greater Memphis metro (so you can compare and get to know various neighborhoods) and some great networking over tasty Memphis meals.  We'll even stop by Graceland and pay our respects to Elvis!
You'll learn how to tour a real estate market and look for signs of growth and decline.  Plus you'll meet fellow investors from all over, as well as the local team of Memphis market experts.  No one will try to sell you anything during the trip (not allowed), but you'll make great contacts for pursuing future opportunities.  The WORST thing that happens is you'll learn a lot, make some new friends and you'll have a ton of fun.  C'mon, you've always wanted to see Graceland, right?
So CLICK HERE NOW to get all the details and we'll look forward to seeing YOU in marvelous Memphis, Tennessee!
"Rarely do we find men who willingly engage in hard, solid thinking. There is an almost universal quest for easy answers and half-baked solutions. Nothing pains some people more than having to think." – Martin Luther King, Jr.
Of course, if you're reading this, then you're probably a person who is working hard looking for new ideas.  Good job!  We hope to reward your diligence with this episode of The Real Estate Guys™ radio show.
We're big fans of looking for clues in the news. It helps us gauge the mood of the market, track trends and recognize opportunities.  Best of all, there are thousands of reporters in the world all dutifully watching various aspects of our wonderful world and whipping up headlines to catch our attention.  And thanks to the internet, search engines and mobile computing, we have access to virtually all of it in the palm of our hands. Amazing.
The challenge is that sometimes those sensational headlines don't always tell the whole story.  In fact, sometimes the headlines are more like head fakes.
Case in point: Recent reports about the Memphis (and Atlanta) real estate markets make it seem like real estate investment opportunity there is in free fall.  But having been to both places, those gloomy headlines don't quite line up with our first hand observations.  This gave us an idea for this episode, so we decided to compare mainstream media headlines to main street real estate reality and see what the real deal is.  More, we wanted to see where the opportunities might lie.
Troweling into today's topic:
Your host and a man we all dig, Robert Helms
Your sometimes dirty co-host, Russell Gray
The Godfather of Real Estate, Bob Helms
Our gem of a guest and our main man in Memphis, Terry Kerr
After a few weeks of having our heads in the macroeconomic clouds, we come back to earth for a reality check with our good friend Terry Kerr.
Terry is a very successful real estate investor and entrepreneur in Memphis, Tennessee.  Whenever we want to know what's happening in Memphis residential income property, Terry is on our short list of people to call.  So when we saw a few "gloomy" headlines cross our desks, we thought it would be fun to call Terry and say "Whussuuup?"
Since we needed a new episode, we called Terry from the studio and broadcast the whole thing.  Now you get to listen in too!  And even though we talk about Memphis, there are lessons for all investors, no matter what market or markets you're mesmerized by.
So we start out talking about what we're reading in the mainstream press.  Falling prices, increasing vacancies, more foreclosures.  Eeeeek!
"Whoa!" says Terry.  "Those mainstream headlines are not my main street reality."
Hmmmm….really?
Terry tells us that his occupancy "has never been higher" and confides in us his secret to occupancy success: below market rent for an above market property.  Brilliant!  And in a market that is "plagued with vacancy" according to the news, this tactic is working beautifully for Terry.  And because the cash flows are SO strong in Memphis, his properties are still very profitable.
In fact, we take some time to talk about how accepting slightly less than market rent can actually IMPROVE PROFITABILITY by minimizing vacancy and turnover expenses.  Yes, it's common sense.  But you'd be amazed at how many investors push the rents in their quest for profitability.  We call it jumping over dollars to save pennies.
This takes us down the path of taking a market weakness and turning it into a competitive edge.
Terry's properties are cheap.  Er, we mean, inexpensive.  Actually, his properties are quite nice.  When we visited and toured several properties and neighborhoods we were very pleasantly surprised at how nice they are.  Not what we expected in the $60,000 and less price range.
The problem with these "appetizer" properties is that it can be hard to find lenders who want to do loans for them.  We investors, we get excited about a $12,000 down payment.  But the too big to fail banks aren't falling all over themselves to make $48,000 loans.
But while lack of conventional funding might hinder the success of lesser investors,  Terry turned it into an advantage.
Leveraging his successful track record, Terry made a deal with some local banks.  He guarantees the loans and the banks finance his buyers.  Then, Terry's team manages the property for the investor so he actually controls the condition and cash flow of the property.
We don't know about you, but that's the kind of motivation we want our property manager to have!
And, as you might guess, having financed over 300 properties this way, he's never had a loan go bad.  Very impressive.
What's even better, Terry is now able to help people – like foreign nationals and others – who are locked out of conventional financing to start or expand their investment real estate portfolio.
So while some people may glance at the headlines and think there's no money to be made in a place like Memphis, creative investors like Terry Kerr are finding ingenious ways to not merely survive, but thrive.  These are great lessons for all real estate entrepreneurs everywhere.
Listen Now:
Want more? Sign up for The Real Estate Guys™ free newsletter
Don't miss an episode of The Real Estate Guys™ radio show! Subscribe to the free podcast!
Stay connected with The Real Estate Guys™ on Facebook!
The Real Estate Guys™ radio show and podcast provides real estate investing news, education, training and resources that help real estate investors succeed. Visit our Feedback page and tell us what you think!
When banks are broken, buyers (and sellers!) are frustrated.  But tight lending requirements open the door for private lenders, who can be more flexible about the people and properties they'll lend to.
In this scintillating episode of The Real Estate Guys™ Radio Show, we visit with two real world real estate veterans who are putting private lenders together with out-of-the box borrowers in a market with the cash flows to support it.
Your powerful yet flexible host, Robert Helms
Your somewhat private co-host, Russell Gray
Special guests, all the way from Memphis Tennessee, Alex Craig and Jeremy Veldman
We're always excited when we get to talk with guys (and gals) who are doing creative things in the market.  So when we met Alex Craig in his office in Memphis, we not only invited him to be a part of our market field trip, we asked him to come on the show and share some of the details about how he's getting deals done in using private money.
What we discovered is that in markets like Memphis, where the prices are low, the rents are relatively high and the cash flows are strong, there's a lot of interest from people all over the world in acquiring rental properties.  Makes sense to us!
What we also learned is that those very strong cash flows attract private investors who are interested in high yields with the headaches of being a landlord.
So how does THAT work?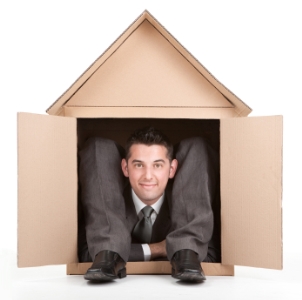 Alex and Jeremy explain that even though interest rates are low for qualified borrowers, the key word is "qualified".  And in today's super tight lending environment, there are fewer and fewer borrowers who fit in the box.  The folks could be otherwise well-qualified foreigners who simply lack a credit history in the U.S., or have too many conventional loans ("Fannie / Freddie's out"), but want to keep shopping.
Whatever the reason, there seems to be plenty of demand for unconventional loans.  And people are willing to pay a premium to get it when the cash flow is strong enough to support it  After all, some leverage is better than no leverage.
For the private lender, they get a much higher yield with a monthly payout.  And the loan is secured against an individual property with as much as 50% protective equity and strong cash flow.  Sounds like a win-win to us!
So we ask Alex and Jeremy to explain the whole process to us based on their real world experience.  We learn a lot and so will you!
Listen Now:
Want more? Sign up for The Real Estate Guys™ free newsletter!
Don't miss an episode of The Real Estate Guys™ radio show!  Subscribe to the free podcast!
Connect with The Real Estate Guys™ on Facebook!
The Real Estate Guys™ radio show and podcast provides real estate investing news, education, training and resources that help real estate investors succeed.
The Real Estate Guys™ are going to Memphis, Tennessee March 2nd thru 4th, 2012!!!
Ready to join us? Click here to download your registration form now.
Otherwise, read on and we'll tell you all about it!
Setting the Tone – Our trips are EDUCATIONAL, so don't worry about getting trapped in a room and getting hard closed to buy (we call this the "timeshare experience").
Even though you'll meet local market experts who'd love to do business with you, none of that happens on the trip. This is about exploring the market and meeting potential team members. If you like what you see, you can follow up afterwards. No pressure!
Trip Logistics
When you schedule your flight (please wait until we confirm your registration – sometimes we sell out), plan to arrive at the Memphis International Airport (MEM) on Friday in time to catch the airport shuttle to the hotel by 4:30 pm. Your registration includes your room, which will serve as home base for the weekend. We'll tell you which hotel…and the secret handshake ;-)…after you've registered.
Friday night, you'll meet your hosts (those handsome guys at the top of this page) and your fellow field trippers. We'll have a market overview presentation (and a special guest speaker), then we'll head out for dinner (included!). Then back to the hotel for some shuteye.
Saturday morning we're up and at 'em early. After a quick breakfast, we're into the bus for a FULL day of touring the market. You'll see a variety of neighborhoods and employment centers, and get an understanding for the overall health and vibrancy of the market.
You'll meet a variety of experts on specific neighborhoods and property types. You'll learn how to look for the telltale signs of opportunity (or danger!) at the neighborhood level. This is important because you don't buy a market, you buy a neighborhood.
We emphasize single and multi-family residential because that's what most people are interested in, but we'll also see commercial and retail areas.
We keep the group small, so there's ample time to ask questions and lots of interaction with the guest speakers, tour guides and your fellow field trippers. We cap the day off with a fun dinner and some tasty libations. Then back to the hotel for a nap.
Sunday morning is a lively interactive strategy session, some Q&A, and presentations from local experts.
By now, you're brain is swollen with market knowledge, you heart is racing with excitement, and you've made a lot of new friends and strategic connections. You'll get more done in one guided weekend than most people accomplish in multiple trips on their own!
So Why Memphis?
It's no secret we date other markets. Each one has it's own unique personality and attributes. And after the Great Recession (which we heard ended June 2009, but we must've missed the memo), it's critically important to be careful and strategic when selecting markets. The volume, location and quality of the jobs in a local area is essential to long term rental property investing success.
To be safe, we like markets that have major job centers that are geographically linked to the area. That is, the primary employers can't easily pack up and move to China, India or some other location where labor and land are less expensive.
Memphis has a great strategic location and infrastructure which makes it an ideal distribution hub. Maybe that's why Fed Ex made it their HQ. And with low cost land, labor, no state tax, and close proximity to distribution, Memphis is attractive to U.S. manufacturers who want to stay in the U.S.
It's also important to have the price-to-rent ratio be favorable to creating positive cash flow. This is important on so many levels, there isn't time to describe it all! But you're going to REALLY like the numbers in Memphis!
"Live where you want to live, but invest where the numbers make sense." – Robert Helms
Also, Tennessee is one of only seven states with no state income tax. This is attractive to both businesses and retirees. If the U.S. economy continues to struggle, and as U.S. baby boomers try to retire on portfolios that have been wounded by the Great Recession, markets like Memphis have a very strong appeal – which you'll understand when you see it with your own eyes.
We could go on and on (can you tell?), but a website isn't a substitute for a field trip.
So what are you waiting for? Click here now to download your registration form and we'll continue the lesson in Memphis!
So many markets, so little time!
Let's face it.  When you get the hots for real estate investing, there are lots of tempting opportunities out there!
But before you go out on a market field trip date or get hot and heavy with just one market, why not get a quick sampling of what's out there?  And as great as the internet is, sometimes you just need the warmth of a real human voice.
So we decided to round up 8 different real estate practitioners from 8 different U.S. real estate markets for The Real Estate Guys™ version of market speed dating!
In the studio and calling in from around the country:
Your ever debonair host of the show, Robert Helms
The ever air- headed co-host, Russell Gray
Our marvelous man in Memphis, Terry Kerr
Our Miami market maven, Deborah Boza-Valledor
Our amazing Atlanta affiliate, Bruce Carlisle
A guy who really knows the way to San Jose, Jurgen Weller
Our deal-making dude from Dallas, Jay Hartley
Our money man from Minneapolis, Rob "Boom Boom" Bonahoom
Our phabulous phriend in Phoenix, Timothy Theiss
The Washington DC Wonder Woman, Beth "Bubbles" Clifford
Wow!  What a line up! Like Santa in his sled, we decided to cover a lot of ground in a short period of time.  So we hitched up our eight market reindeer and headed into the foggy air of market prognostication.
We ask each call in contributor to give us a quick update on their market from their unique perspective – and what does 2012 look like?
We quickly find out that each market is different.  And each person's perspective is different too!  That's the beautiful thing about real estate.  There's a LOT of variety!
We have a lender, a couple of turnkey property providers, an executive from the largest local Realtor® association in the USA, the manager of a large residential brokerage in a very pricy area, a property manager, an investment property broker and a real estate developer.  Different people, property types and price points, market personalities and perspectives.  Fun!
Some of these markets were killed in the Great Recession.  Others barely felt it.  Some are SUPER expensive, but people are still paying CASH.  And one has lots of foreign buys stepping in and snapping up bargains.
Want to know which is which?  Well, you'll just have to listen in!  But have a cup of coffee, because this is a fast paced show.  Enjoy!
LISTEN:
The Real Estate Guys™ radio show and podcast provides real estate investing news, education, training and resources to help real estate investors succeed.