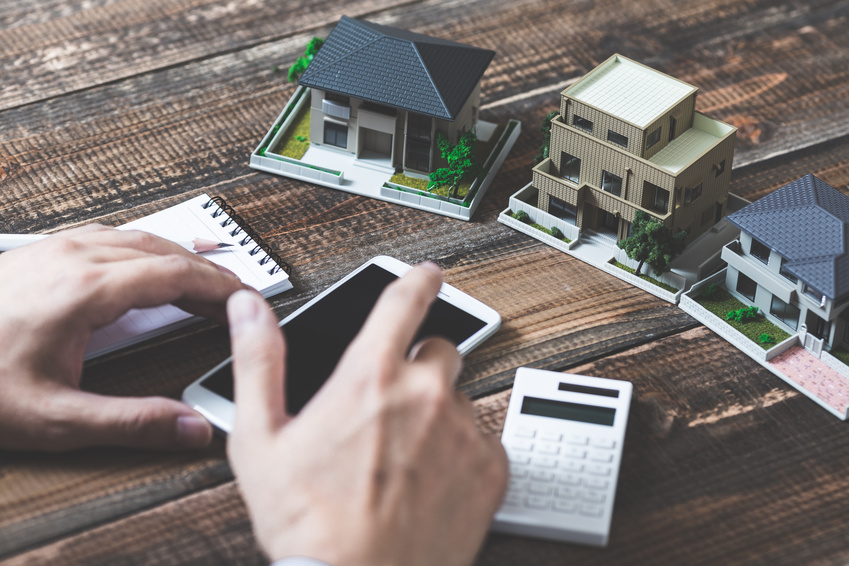 You invest your money to make more money … but there is so much more to life than cash. 
Still, you have to have a way to fund your fun. Some say invest now and play later … but why not invest now AND play now, too?
We're talking about lifestyle investing. 
Beautiful properties are available for you to live in … part of the time … and rent out for the rest. 
In this episode of The Real Estate Guys™ show, hear from:
Your playmaker host,

Robert Helms

His playful co-host,

Russell Gray 

The Grove Resort's

Nick Rohrbach
---
Listen
---
Subscribe
Broadcasting since 1997 with over 300 episodes on iTunes!
---
Review
When you give us a positive review on iTunes you help us continue to bring you high caliber guests and attract new listeners. It's easy and takes just a minute! (Don't know how? Follow these instructions).
Thanks!
---
Lifestyle investing is in style
You can find an investment property that pays you to own it … a place where you can spend time and enjoy yourself. 
It's called lifestyle investing. 
When most people invest in real estate, they don't think about living in the house that they choose as a rental. 
But so many people own a house that they USED to live in … but now rent out. 
Lifestyle investing turns this idea on its head and blurs the lines to bridge the gap. 
You find a property that you would love to spend time in occasionally … and in the meantime, it creates income. 
Most of us invest in rental properties to create wealth so that we spend that money somewhere that we enjoy. 
With lifestyle investing, you buy and asset what you want to enjoy yourself and organize it so that it pays YOU to own it. 
A unique rental niche
In a typical rental property, your tenant normally moves once a year. But a lifestyle property is usually rented by the night … which makes management more expensive. 
On the other hand, while a monthly tenant might be paying the equivalent of $20 a day … a nightly vacation renter could pay several hundred dollars. 
You're paying to have a hands-off experience … and you want to deliver an exceptional service level. 
One of the beautiful things about this niche is that you're marketing to affluent people. You have customers who aren't necessarily as burdened when economic times turn backward. 
Another great thing about resort properties … renters are typically tourists from out of town … which means you aren't as reliant on ups and downs in the local economy. 
And when you have a really unique property, you can attract people from all over the world. 
Don't get us wrong … it's not just the world's most wealthy we're talking about. 
Some people save all year long for their vacation. They are frugal the rest of the year … but when it is time for vacation, they want to have a good time. 
Let's be clear … lifestyle investments are NOT timeshares. 
A timeshare isn't really real estate. It's more like a prepaid vacation. You don't have equity ownership. Lifestyle investments CREATE CASH FLOW. 
If you don't have enough cash to get started, resort properties can be the perfect opportunity for simple syndication. 
With a few owners, you can all use the property for a certain amount of time each year … and share the profits the rest of the time. 
Factors to consider
When selecting a resort property, you need to decide how the seasonal market is. 
It's like being in retail. If you have a strip mall, you know your tenants lose money during the off season … but they make it all up during the holidays. 
If your property is a prime skiing location … think about what happens to it during the summer. 
You need to look at the property as a totality of ownership … and then you have to be really good at managing cash flow. 
The good news is that you don't need to go in blind. It's like we always say … if you're going into a market you're not familiar with … BUILD RELATIONSHIPS. 
In this case, you really want to build relationships with property managers. 
They know the demographic. They know the trends. They know the inventory … and they really know the income. 
It is so important with any deal … and especially with lifestyle investments … to do your due diligence. 
But once you do … if you choose your market correctly … you'll discover a market that is robust and not hung up in too much seasonality …. and then you choose a product that makes sense for you. 
Rentals at The Grove Resort
We caught up with our friend Nick Rohrbach at The Grove Resort to learn more about a really interesting lifestyle investment opportunity. 
The Grove is an amazing resort property in Orlando … amazing facilities, a 7-acre water park, a four-star spa, and a stone's throw from the Disney theme parks.
The people who visit here are all about the lifestyle. 
And for investors, it means owning a beautiful, professionally managed resort property in one of the hottest markets in the USA. 
Nick says that many tourists come to spend their days at theme parks … but then they want somewhere comfortable and luxurious to come back. 
What makes The Grove a unique opportunity is that the big ticket amenities … including the water park … are included in the rate. 
"That's what makes our occupancy higher than average, and average occupancies in the area are already fairly high at 77.5% in Orlando," Nick says.
The Grove caters toward a wide variety of guests … there are spaces for weddings, family reunions, and small conventions. 
The suites at The Grove are all two and three bedroom condos … perfect for families or employees. 
Units are completely turnkey … and managed by a team that has been in business in the area for over 40 years. 
"And Orlando really is a year round destination," Nick says. 
Ultimately … like any investment opportunity … you need to find a deal that works with your personal investment philosophy. 
Interested in learning more about The Grove? "Come on-site and stay with us," Nick says. 
To learn more about lifestyle investing and opportunities at The Grove Resort, listen in to the full episode. 
---
More From The Real Estate Guys™…
The Real Estate Guys™ radio show and podcast provides real estate investing news, education, training, and resources to help real estate investors succeed.
---
Love the show?  Tell the world!  When you promote the show, you help us attract more great guests for 

your

 listening pleasure!
Life and investing are much more than just making money.
Of course, profits are important for funding a fun lifestyle … but why wait?
In this episode, we discuss the idea of investing in beautiful properties you'd love to live in … sometimes … and rent out the rest of the time.
---
More From The Real Estate Guys™…
The Real Estate Guys™ radio show and podcast provides real estate investing news, education, training, and resources to help real estate investors succeed.
---
Love the show?  Tell the world!  When you promote the show, you help us attract more great guests for 

your

 listening pleasure!
Buying an income producing property is an investment in the underlying economy.
That's REALLY where the income originates. That's why we put so much emphasis on market analysis.
Investors who focus exclusively on deal analysis (crunching the numbers on the property) but fail to underwrite the market sometimes end up in a mess.
The context of a deal is the macro-environment … things like interest rates, taxes, energy costs … that affect everyone everywhere.
But there's also regional factors … local taxes, landlord law, supply and demand, and jobs.
Once all those things check out, you (probably through your boots-on-the ground team) go to the street level and start looking for a deal that makes sense by the numbers.
That's because a strong market will lift a marginal deal, while a weak market can suck the life out of even a "good" deal.
Market selection matters.
Of course, that's easy to say. But figuring markets out can be a bit of a challenge.
So we cheat.
While in school it's frowned upon to sneak a peak at the smart kid's homework … in the real world of real estate investing it's actually a preferred practice.
In this case, the very smart folks at Cushman Wakefield recently released a report they call Spotlight on U.S. Employment – A Tale of 35 MSAs.
As you'll see, it's about office space. But even if you're not an office investor, the report is helpful for understanding where jobs are being created … and why.
Remember, market analysis is about economic activity. And even if you're exclusively an affordable housing investor and your target tenant doesn't work in an office … remember, high-paying jobs create a ripple effect.
That's because a six-figure office worker spends a chunk of their income at local businesses … restaurants, healthcare, auto needs, entertainment, etc.
In fact, as Amazon claimed during the highly publicized hunt for their HQ2, each high-paying job creates an additional 4-5 jobs in the local market.
Our point is that tracking the office market can be a good gauge of local economic vibrancy, no matter what type of real estate you're investing in.
So let's dig into the report and see which markets look promising …
"While the U.S. economy has added jobs at a steady pace … the growth in employment has not been evenly distributed."
" … hotspots … have outperformed the national average … based on local market factors."
Isn't that that way it always goes? The world's not fair … and that's GREAT …
… because it means well-informed strategic real estate investors can dramatically improve their odds of success simply by being attentive to market selection.
The CW report looks at 35 markets over 9 years and divides them into categories … All-Stars,Over-Achievers, Middle-of-the-Road, and Late-Bloomers (like us!).
The first three are probably self-explanatory. Late-Bloomers are markets whose growth the last four years is substantially higher than the first five years.
We think there might be some real opportunity in Late-Bloomer markets because they're less likely to attract attention (and competition) from less studious investors.
It's kind of like a team with a few early season losses that gets hot at the end of the season, sneaks into the playoffs ranked low, and then shocks everyone.
We're not saying momentum is all that matters, but it happens for a reason … so it's probably worth a deeper dive.
But let's start with the five All-Stars …
New York City
San Francisco
Riverside / San Bernadino
Austin
Dallas is no surprise to us. We've been attracted to Dallas since the Great Recession.
At least in the beginning, and even to this day, DFW has it all … business friendly, low-tax, great infrastructure, geographically linked economic drivers (energy and distribution). It's awesome.
But NYC and SF? High-tax, uber-regulated, very unaffordable. What gives?
We're guessing it probably has to do with lots of the Fed's easy money flooding into the financial and tech sectors.
Of course, from an income property investing perspective, neither NYC or SF makes much sense by the numbers or the business climate.
And if someone trips over the cord at the Fed and the printing press stops, it might suck the equity out of those markets. We saw a little of that happen as rates rose and the Fed tightened.
And add to that the recent tax code pouring some SALT on the wound, wealthy folks are leaving … and in many cases, taking their businesses and spending with them.
The point is that just because a market is on the All-Star list for job creation and office space absorption doesn't make it a n0-brainer market for residential income property investing.
You still need to use your brain.
Meanwhile, we're guessing the San Bernardino / Riverside market growth is probably distribution related. There's a zillion people in Southern California … and if you want to ship stuff to them fast, you need nearby distribution.
The Inland Empire is among the most affordable and open areas in California to build these big centers. It's also not too far from the ports bringing containers of merchandise for domestic distribution.
So ff we HAD to invest in California again, the Inland Empire would probably be on the short list.
But the bigger lesson here is to pay attention to the role of distribution in driving a market's job growth. It's one of the shining stars of commercial property investing.
And when you dig deeper, you'll see distribution is something several top markets have in common … and those jobs aren't getting offshored … though they could be robotized.
Of course, technology doesn't necessarily kill jobs … but it can move them. After all, robots need to be built, installed, programmed, updated, repaired.
So that's just one more trend for a savvy investor to watch carefully.
Among the Late-Bloomers are markets we know and like are Jacksonville and Memphis. Landlord friendly, good numbers, and apparently some good local economics.
What's educational and fun (at least for real estate junkies) is to look at these "hot lists" and then analyze the markets for similarities and themes.
You'll often find clues about what makes a market attractive to employers and resilient for investors. Then you'll recognize these factors sooner in lesser known markets and able to make your move ahead of the crowd.
Just remember … while sneaking a peak at the smart kid's homework can shorten your learning curve, it's not a substitute for doing your own homework.
Until next time … good investing!
More From The Real Estate Guys™…
The Real Estate Guys™ radio show and podcast provides real estate investing news, education, training, and resources to help real estate investors succeed.
---
Love the show?  Tell the world!  When you promote the show, you help us attract more great guests for 

your

 listening pleasure!
In our final episode of our Profitable Niches series, we're ending where many folks probably thought we would start … with single family rentals.
It's no mystery why this is the most popular way for new investors to enter into real estate investing. Home ownership and single family homes are something that everyone knows well, and it makes sense to start with what you know.
When it comes to investing in single-family rentals, our guest this week knows her market inside and out and has some tips for picking the best deals that you'll definitely want to hear.
In this episode of The Real Estate Guys™ show you'll hear from:
Your singular host, 

Robert Helms

His family-friendly co-host, 

Russell Gray

Guest,

Jean Gillen

, real estate agent in Central Florida
---
Listen
---
Subscribe
Broadcasting since 1997 with over 300 episodes on iTunes!
---
Review
When you give us a positive review on iTunes you help us continue to bring you high caliber guests and attract new listeners. It's easy and takes just a minute! (Don't know how? Follow these instructions).
Thanks!
---
Why single family rentals make sense
It's impossible to not interact with the real estate economy in some way. Whether you own your own home, rent, or have investment properties already, you're participating in the real estate economy.
Single family rentals are a great way to enter into the market and interact as a beneficiary. So, rather than just paying rent or a mortgage, you can collect money from tenants. You'll get cash flow AND build equity over time.
In the US economy especially, the single family market is given high priority by the government. There are incredible tax benefits and incentives given to people who own housing, even if they are renting it out.
After all, having affordable, accessible housing is an essential need and a key part of the nation's economy.
But, single family rentals are also accessible to small-time investors or folks just starting out. They aren't very efficient, so larger investors don't have the ability to cherry pick individual listings. That's how smaller investors can do the research to find great deals and still enter the market.
One of the first things we talk about with any kind of investment is understanding your investing philosophy. Then, build a top-notch team … a realtor, lender, and other experts. Finally, find the right property to buy.
Our guest this week is a realtor who specializes in investment properties. She knows all about the importance of building a team and finding investments that make sense.
The secrets of successful single-family rentals
Jean Gillen is a realtor in the Central Florida market. She helps investors get good deals. And, when you're looking to build an all-star team to help with your investments, you want a realtor like Jean who knows what investors are looking for in a rental.
"The wonderful thing about selling to investors is that it's all on a piece of paper," Jean says. "If it doesn't work out on a piece of paper, don't buy it."
One of the pitfalls some new investors and certainly new homeowners make is getting too emotionally attached to a kitchen or other part of a house. It can lead to decisions that don't make sense on paper.
That's why Jean works with the types of clients that she does.
"I like working with investors because I don't have to please the woman or the man," she says. "It's more fun to find that great investment for people."
In fact, Jean says she has clients she has never met, and they've purchased properties they've never seen in person. While this may be a paradigm shift, it goes to show that taking the emotion out of purchasing a property and seeing it as the investment vehicle it is can be a good philosophy.
One of the other things Jean sees as key to a successful investment is a good property manager. Jean has several management companies she works within her market and suggests her clients interview all of them.
"If you feel you can get along with the manager, then it's going to make your life much easier," Jean says. In many cases, your property manager will pay the taxes and HOA fees for you.
And, of course, finding a realtor who understands investment property is worth their weight in gold. They'll be a valuable resource to find additional properties and even to manage current ones and solve problems with property managers.
Single family rentals in Central Florida
Single family rentals are all about the market. Find a strong market and the right realtor to guide you through, and you can capitalize on what single family rentals have to offer.
Jean specializes in the Central Florida market. She knows the streets and neighborhoods where clients can find the best deals. AND she knows the tenant demographics.
Even though Florida is known as being the place for retirees, she says, the average age of residents in Central Florida is 37. Many tenants today were homeowners before the economic downturn in 2008 and have decided they'd rather rent.
"These are just normal people. They could be school teachers or work in hospitals," Jean says. "I rented a house to a doctor because he worked at a new hospital and didn't want to buy for the first two years."
Jean also prefers Central Florida because it's landlord friendly. Thanks to Florida's governor, more businesses are coming to the state and drawing in a larger workforce. It's a hotbed of activity for aerospace, university students, and many other industries.
In fact, Jean says that home values in Florida are expected to rise 35 percent by 2021, meaning now is a good time to consider looking at the market. With new homes coming into the market by the end of summer, Jean is excited about the new opportunities available.
At the end of the day, Jean believes that the deals worth doing are the ones that make sense on paper. She's put together a presentation on the Central Florida market including who is renting and how to find properties that will cash flow well. We'd love to send it to you!
Send an email to centralflorida [at] realestateguysradio [dot] com and you'll receive it right away along with Jean's contact information to learn more.
---
More From The Real Estate Guys™…
The Real Estate Guys™ radio show and podcast provides real estate investing news, education, training and resources to help real estate investors succeed.
You may have heard that it's bad to mix business with pleasure. But, when it comes to lifestyle investing, part of the fun is owning property in a place you love.
Yes, it is possible to make lifestyle investing make sense for you … as long as you follow some important guidelines to line up the numbers, location, and opportunity.
In this episode of The Real Estate Guys™ show you'll hear from:
Your vacation ready host, 

Robert Helms

His in dire need of vacation co-host, 

Russell Gray

Guest,

Nick Rohrbach

, from

The Grove Resort and Spa

in Orlando, Florida
---
Listen
---
Subscribe
Broadcasting since 1997 with over 300 episodes on iTunes!
---
Review
When you give us a positive review on iTunes you help us continue to bring you high caliber guests and attract new listeners. It's easy and takes just a minute! (Don't know how? Follow these instructions).
Thanks!
---
Why a lifestyle investment might be a good fit
Life is too short to be involved in an asset class you don't enjoy. Too many times in real estate, we get hung up on the ROI and let it rule the day. Lifestyle investing spices things up by adding personal enjoyment and personal use into the mix.
With the right strategy, you can tap into a FANTASTIC opportunity for growth. Premium properties fetch a premium price from renters and vacationers. Of course, you'll also be able to enjoy the property with your family and friends.
We've all been on vacation and experienced that "I never want to leave" feeling. But remember, just because a place is nice to visit doesn't mean it makes sense from an investment point of view. Here are a few recommendations to keep in mind.
As with any real estate investment, your research into the market will be worth its weight in gold. This is especially true for lifestyle investing where the durability of rent, the ability to fill occupancy, and the property's long-term profitability will be the difference between a fun investment and a bust.
With a good location, property, and market your investment has the opportunity to weather downturns. People in higher income brackets can afford to go on vacation even if the economy is down.
Bring on a stellar management team
The difference between a fun, hands-off lifestyle investment that you'll love visiting and a drag is a good management team. Property management comes at a higher cost than single-family homes … sometimes upwards of 50 percent … but it gives you peace of mind AND access to amenities that delight and excite high-end vacationers and renters.
Your management team will handle all the bookings, and they have access to wholesale outlets such as Travelocity, Hotwire, Priceline … all the big names people use to get their vacation rentals.
And bonus! When things break, they fix them.
Opportunities abound in Orlando
Orlando, Florida, is the #1 traveled to place in the world. Thanks to Disney World, Universal Studios, and a THRIVING convention market, there's no end of things to do for business travelers and families. And did we mention it's a no income tax state?
We could go on and on about the many reasons why Florida is a consistently hot market and one of our favorite places to visit:
It's centrally located to beaches

It has access to direct flights out of many places from the beautiful Orlando airport

The weather and attractions are top-tier

Convention business is strong and growing
Nobody knows this better than Nick Rohrbach, our guest from The Grove Resort and Spa.
Beyond tourism, Florida has a vibrant, booming economy. "There are 19 [amusement or theme] parks in central Florida alone," Nick says. "Medical City is booming, we have one of the largest universities in the country, University of Central Florida, and over 150 VA hospitals."
Plus, unlike many destinations, Orlando is not seasonal. The average occupancy is about 75 percent year round. Even during the economic recession in 2009, average occupancy never fell below 60 percent.
All of these elements make Orlando a place you might want to keep your eye on.
Filling a niche in the lifestyle investing market
When you're looking for a lifestyle investment, one of the important questions you need to answer is how a particular property sets itself apart from competitors.
Florida's economy is one of the reasons The Grove is such a unique opportunity. Rohrbach explains that the project was originally built in 2007, 2008, and 2009, and all the units were sold to UK investors without closing on a transaction.
While all the units were structurally built, only 184 condos were completed. With some additional cash, amenities, and building out the insides, these units are essentially brand new.
The new ownership at The Grove Resort and Spa has a couple strategies to fill a niche in Orlando:
Amazing amenities

including restaurants, 800 sq. ft. of convention space, and a newly opened water park.

Spacious condos with 2-3 bedrooms

perfect

for families.

Close proximity to Disney World …

only 3 miles away

!
For potential investors and owners, there are plenty of opportunities as well. The Grove has a stellar management company that keeps the property looking fantastic, takes care of you and any guests, and manages all the bookings, repairs, and maintenance.
"The key is really the management," Nick says. "When you talk about having everything in place for lifestyle turnkey investing, you need that professional management so you don't have to deal with anything. The guest experience is very important."
Not only that, but The Grove is continuing to expand, with 878 total units coming online at completion. Only 450 rooms are available now, and they're at 100 percent occupancy! As demand goes up, so will rates … and cash flow from a potential investment.
Make sure the deal works for you
Lifestyle investing can sound like a dream come true, but it still has to make financial sense for you.
Look at a market that appeals to you personally, and then start running some numbers.
For instance, syndication might be the right way to go. You could get creative and discover investment opportunities in a few locations so you'll have access to a bunch of prime vacation spots.
Blurring the line between a pure ROI, detached investment and something you get to enjoy too doesn't have to be out of reach. If the numbers, market, and property make sense, don't be afraid to go for it!
Want to know more about turnkey lifestyle in Orlando, Florida, and things to avoid in the marketplace? Send an email to [email protected] We'll hook you up with a special report with all the details. 
---
More From The Real Estate Guys™…
The Real Estate Guys™ radio show and podcast provides real estate investing news, education, training and resources to help real estate investors succeed.
An essential part of being a real estate investor is finding the perfect combination of market and product type. But markets, product types, and even financing are CONSTANTLY shifting.
How can you read the tea leaves and see what's in store?
Today, we offer some help in the form of Brad Sumrok. Brad has been investing for 16 years. These days, he also spends a significant amount of time teaching investors how to get into the multi-family space.
In this episode, we discuss choice gems from Brad's annual Apartment Market Forecast. We'll also look at what makes a good market and how YOU can get started … or move upwards … in multi-family investing.
In this episode of The Real Estate Guys™ show you'll hear from:
Your princely host, 

Robert Helms

His jester of a co-host, 

Russell Gray

The apartment king,

Brad Sumrok
---
Listen
---
Subscribe
Broadcasting since 1997 with over 300 episodes on iTunes!
---
Review
When you give us a positive review on iTunes you help us continue to bring you high caliber guests and attract new listeners. It's easy and takes just a minute! (Don't know how? Follow these instructions).
Thanks!
---
Three factors of the perfect market
Let's begin with some background.
Sixteen years ago, Brad made his first real estate investment. He didn't start out with single-family homes … No, Brad's first investment was a 32-unit apartment building.
Today, Brad teaches beginning and potential investors how they too can make a mark in the multi-family space with his popular Rat Race 2 Retirement courses.
Last year, his students purchased 37 apartment buildings in 14 different markets!
Along with his results-producing educational program, Brad produces a yearly Apartment Market Forecast … a data-driven report that looks at which markets in the U.S. are hot for apartment investors … and which are not.
The forecast can be divided into two main parts … old markets that still hold water, and new markets that hold opportunity for multi-family investors.
Brad gave us the run-down of his most important factors for investors.
"When I look at investing, I look at three things," he says. "The deal, the market, and the management team."
We asked him to dive into what makes a good market … and why.
Brad said he does tend to like big primary markets in general because of their diverse economies. But he avoids some large markets like Los Angeles, San Francisco, Seattle, and Boston because of laws that are unfavorable to landlords.
For Brad, landlord-friendly laws and strong economies are two major keys to an ideal market.
Brad says investors can find good deals in the suburbs within an hour of many major markets. While city centers may be too hot right now, surrounding areas have a bit less competition.
Besides landlord-friendly laws, Brad says there are two other major factors investors need to consider … asset appreciation and rent growth.
Together, these factors can help investors choose the perfect market.
Some markets, like Cleveland, Kansas City, and Detroit, have higher than average cap rates but negative population and job growth.
Investors want to look for a market that boasts positive scores in all three areas. Some of Brad's top picks for asset appreciation, rent growth, and landlord friendliness are Dallas, Tampa, Jacksonville, Orlando, and Phoenix.
Many investors worry that even in excellent markets, competition has heated up too much and they've missed the party.
To that, Brad says, "If you invest in your education and surround yourself with a good team, the odds are in your favor to make profitable investments."
Investors need to understand that all ships rise … and sink … with the tide.
In good times, rents and occupancy will be high. And in bad times, apartments are a safe haven because there is always a need for housing.
Choosing and financing properties
What kind of properties does Brad advise his students to invest in?
The answer is simple … B- and C-class assets.
The reason? In central urban cores, there is too much supply and not enough demand, resulting in high vacancies and low yields.
Outside the city core, investors can still buy for less than they can build. And if you choose your market smartly, job and population growth will guarantee a demand for affordable housing.
Brad says he generally advises investors to plan to hold on to a property for at least five years.
And in terms of loans, he notes it's essential to have predictability in financing. He works with students to help them obtain 10-12 year fixed-rate loans with an 80 percent loan to value.
It can be hard to find that type of financing in smaller markets and for smaller properties.
But it gets easier, says Brad, when investors realize they don't need to fork up all the money by themselves.
That's where syndication comes in.
To earn more and work less, turn to syndication
Without syndication, many investors run out of money.
Syndication not only allows investors to do bigger deals … it also offers economies of scale.
Larger properties with at least 60 units allow investors to hire a management company with the right level of cost to benefit.
At that size, management costs usually end up at about 5 percent of income, and possibly less if you have more units.
Plus, you get more data, more support, and more resources … for a smaller percentage of your revenue.
It's part of what Brad calls "the magic of apartments." Management costs for single-family homes, by comparison, usually run about 8-10 percent of your gross income.
Why not a 40-unit apartment? Forty units is enough to pay for a full-time person … without fully utilizing their time or efforts. But 60 is just about perfect.
Another benefit of buying big is that you DON'T have to do everything yourself. When you do a syndicated deal with other investors, your main responsibilities shift from the nitty-gritty details to regular communication with your management company about big-picture trends and issues.
The premise of multi-family investing is really the same as single-family … but financing, managing, tenant-landlord laws, inspections, and other factors are a bit different.
All that is learnable, however. To get educated, start by checking out Brad's webinar. He'll discuss why apartment investing is great for building passive streams of income, how YOU can get started, and what his top market picks are for 2018.
Investors evolve with education
In Brad's own words, "Anyone can do it." He told us there will always be competition, but even in today's economy, there are still so many markets that make sense.
"Investors just have to step up to the plate and take a swing," Brad says.
Just as you evolve as an investor, so do markets evolve … slowly, over time. Sometimes the shift happens so slowly … or so suddenly … that investors don't see it coming.
That's why folks like Brad are so important. He knows the apartment market space incredibly well, stays up to date … and is always willing to share his knowledge with other investors.
And although not every investor takes the same path to wealth that Brad did, there's something EVERY investor can learn from Brad's recommendations and suggestions for what makes a good market and a high-return investment.
As real estate investors, we have to take educating ourselves seriously. Whether that starts with a podcast, article, webinar, in-person event, or a training seminar like Brad's, education is the one thing that can help YOU become an effective, efficient investor.
---
More From The Real Estate Guys™…
The Real Estate Guys™ radio show and podcast provides real estate investing news, education, training and resources to help real estate investors succeed.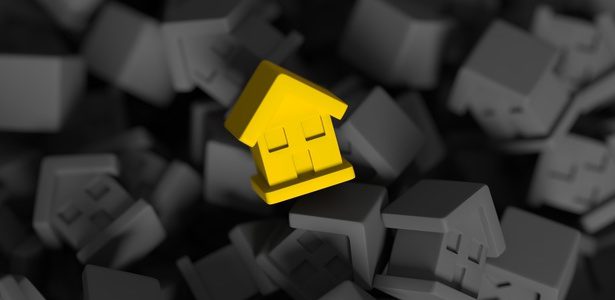 Finding a property can sometimes be the HARDEST part of getting a deal.
With an influx of real estate investors flooding the market, there's less inventory available and ALSO lower returns.
Think about it …
When more people are interested, you have to pay more to acquire a property. That means your returns go down.
Why not skip the house-hunt hassle and have someone else do the hard part for you?
It's like buying a "FAT cow" instead of buying a "skinny cow" you have to fatten up yourself.
We met with President of Greater Orlando Home Buyers to hear about another option for you … the turn-key real estate investment property.
In our latest show you'll hear from:
Your beefcake host, Robert Helms
His cow patty co-host, Russell Gray
President of Greater Orlando Home Buyers, Greg Bond
---
Listen
---
Subscribe
Broadcasting since 1997 with over 300 episodes on iTunes!
Review
When you give us a positive review on iTunes you help us continue to bring you high caliber guests and attract new listeners. It's easy and takes just a minute! (Don't know how? Follow these instructions.)  Thanks!
---
Evolution of the single-family investor
When Greg Bond and his wife were newly married, they decide to live on one of their incomes and invest the other salary in real estate.
As a couple, they had a vision of building a stream of passive income for retirement.
They bought their first investment house in 1988. Two decades later, after Greg's job in the paper-based map business was starting to dwindle, he jumped into real estate full-time in 2009.
Perhaps it was his affinity for maps … but Greg had a knack for finding properties. It was one of his passions.
"I started buying as much real estate as I could, not realizing it was the bottom of the market," said Greg.
He would pick up houses that needed some work, usually from short sales or foreclosures. Something they had in common? They were the worst houses in the best places.
He quickly ran out of cash and approached the bank for a loan, oblivious to the nationwide housing crisis at the time.
"They looked at me like I had three eyes," Greg said. "It took me going to a few banks before I realized I wouldn't get a loan."
Greg already had performing properties, so he captured some equity, and continued to renovate to force more equity.
He helped other people who didn't have the patience to find properties and had an "A-HA!" moment.
"I didn't realize how unique I was in the market"
"In the early years I just didn't realize I was providing a tremendous service for people," said Greg. "I didn't realize how unique I was in the market that I had TIME to look for properties."
At first, Greg built a business called The Property Management Guys to help folks with their property management.
This grew into another business, Greater Orlando Home Buyers, which provides a turn-key operation for investors.
Greg and his team acquire help-needed properties, give them some fix-up love, and get vetted tenants in them.
Then they are available for purchase as a secure stream of income for investors who don't have time, expertise, or patience to navigate the market.
Turn-key operation for investors
"You have to have discipline in this business," said Greg. "The new, eager investor may underestimate the costs of rehabbing."
It takes a professional team to find and source a property, do the RIGHT repairs, vet tenants and make sure the tenant sticks.
Greg's learned some really useful tips and tricks for property management, including the right rental pricing.
Because of this turn-key product, the cost is higher than if investors did the work themselves.
We see turn-key real estate investing to be like getting yourself a good lunch.
How, you say?
Well think about it like this … some folks pack a sandwich to save a few bucks, while others show up and eat something prepared by someone else.
It can be really nice to have it all prepared for you!
We think turn-key is the ideal solution for someone who is long-distance.
Any good deals left?
With an increase of real estate investors flooding the market, it's crucial to have a team to help you find deals.
Greg has learned he doesn't have to find all the deals himself.
Greg used to go through 40-60 homes a week and make offers on half of them. He'd usually have ONE of those deals work out.
It takes a lot of patience, sometimes.
For example, Greg had a stretch that he made 280 offers and didn't get a single one of them.
So, he adapted and looked for help.
He joined local real estate organizations, such as Real Estate Investors Association (REIA). He made connections with people who were bird-dogging properties.
Before Greg knew it, people were bringing deals to him.
"There's a lot of moving parts, and I've been able to put together vendors and the team," said Greg. "You can end up with a big mess on your hands and a big expense if you're not careful."
An insider's look at the Orlando real estate market
Orlando, land of sunshine and theme parks, is a booming real estate market.
"Look at the indicators and Orlando's got them all," said Greg. "The traffic infrastructure is growing in anticipation of growth, the airport is expanding, there's potentially a rail that will be placed from Miami."
Besides being a theme park capital of the world, Orlando is also one of the biggest convention centers in the world. Entire industries are based there, including many prominent medical companies.
It's something of a perfect storm!
But, as Ronald Reagan once said, "trust but verify." Make sure you understand reports about Orlando being much more than a Mickey Mouse town for yourself before investing.
With all of this in mind, the market looks strong, but is it too late?
From the expert's point of view, it's not. Greg's still continuing to accumulate his own portfolio in Orlando.
For his clients, he "leaves some meat on the bone" so they can enjoy cash flow, too. It's a win-win-win for Greg, the buying investor, and the tenant who gets to live in a nicer place.
Don't miss the boat
Greg Bond's a great guy to know in the real estate world. Want to meet him in person?
Whether you're an investing beginner or veteran, it's a whole lot easier to hit your investing goals when you know people who've been where you're looking to go.
That's why we love bringing like-minded investors together. Being in person creates a synergy and contagious energy you'll never find starring at a screen. Don't miss the boat!
---
More From The Real Estate Guys™…
The Real Estate Guys™ radio show and podcast provides real estate investing news, education, training and resources to help real estate investors succeed.
Let's face it.  Property management isn't the most glamorous profession.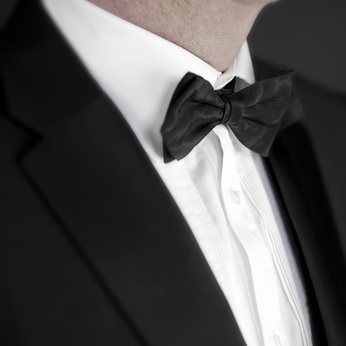 But your property managers are arguably the most important member of any buy and hold real estate investor's team.
So we spied out a 20 year veteran real estate investor who self-manages his dozens of properties and asked him to share some of his secrets for profitable property management.
Under the Cone of Silence in a secret bunker hidden beneath a non-descript building somewhere near the Windy City:
Your suave and debonair host, Robert Helms
His oft kicked in the side sidekick, Robert Helms
An international man of mystery, a double "O" as in Orlando agent….Bond.  Greg Bond
The iconic movie spy, James Bond, was cool with a double O.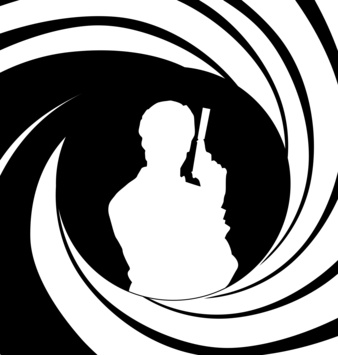 Though it wasn't easy, some how, some way, he always managed to come out on top…in more ways than one.
Why?
He was well-trained, had all the gadgets, he had years of experience, and he seldom lost his composure or sense of humor.
James Bond would have made a GREAT property manager.
We tried to get James for this interview, but he was in the middle of a long shoot with a beautiful starlet.  So we connected with his distant cousin, Greg Bond.
Greg isn't quite the ladies man that James is.  And he doesn't have a license to kill (though we're sure there are those occasions as a property manager when he wishes he did).
But he's one heck of a property manager…which pretty much gives him a license… to print money. 🙂
We first met Greg when he joined us on our 12th annual Investor Summit at Sea™.   When we found out that he owned and managed dozens of properties in Orlando (one of our favorite markets), we couldn't wait to interrogate him.
Turns out, he's very focused on single family homes.  He's particularly active in specific sub-markets and neighborhoods.
He's developed all kinds of techniques for making his properties profitable over the long term….including thriving through the Great Recession, even though Florida was among the hardest hit.
No surprise his success is the result of diligent attention to detail and consistent application of proven practices.
Of course, those practices were proven in trenches over the last 20 years.  So we asked him to share the things he knows today that he wishes we would have known from the beginning.
Greg is a big believer in checklists and standardization.  When his portfolio was small, he could rely on memory and make decisions on the fly.  But when he started having to keep track of dozens of properties, there's too much to carry around in your head.
So Greg has a checklist for tenant screening.  He has standards for paint, floor coverings, door locks, etc.
He's also learned how to buy better, because a reduction in expense is just as good as a rent increase for boosting the bottom line…but it doesn't risk chasing the tenant away.
He shares a lot in the interview, but we also hit him up to write a report on some of his most important tips and tricks.  You can get it for free here.
Meanwhile, we don't want to steal any of Mr. Bond's thunder(ball)…so listen to the interview, then request the report (for you eyes only)…
Listen Now:
Want more? Sign up for The Real Estate Guys™ free newsletter!
Don't miss an episode of The Real Estate Guys™ radio show!  Subscribe to the free podcast!
Stay connected with The Real Estate Guys™ on Facebook!
The Real Estate Guys™ radio show and podcast provides real estate investing news, education, training and resources that help real estate investors succeed.
What do you think of when you hear "Orlando"?
For old guys like us, we think of tying a yellow ribbon 'round an old oak tree. (Google it if it didn't dawn on you what we're talking about.)  😉
But for most people, Orlando is a one trick mouse.
But there's a bigger story in Orlando that starts with Florida and involves demographics, economics and an appeal that transcends Disneyworld.
To muse on making a Magic Kingdom made up of little green houses for you and me…
Your magic host, Robert Helms
His mouse of a co-host, Russell Gray
Regular contributor and big brain, Ryan Hinricher
The great thing about magic is it often surprises you. And it's almost always astonishing.  So when we heard about what's happening in Florida…and Orlando in particular, we jumped on a jet to go see it ourselves.  It would have been more comfortable to ride inside the plane, but we got there safely.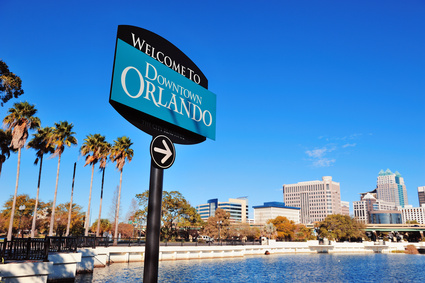 Of course, we never show up in a market without a guide.  And in this case, we knew we were in good hands with Ryan Hinricher.
Ryan's a true blue real estate entrepreneur.  But he also has a Wall Street background (though we don't hold that against him), so he likes to research, analyze and interpret data.
We first met Ryan in Memphis, where he and his partners have been investing for years.  And if you haven't been paying attention to Memphis the last few years, it's been and continues to be one of the great real estate investment markets in the country.
But once the operation in Memphis was up and running, Ryan headed to Orlando because the data said it was poised to become one of the happier places on earth.  At least as far as real estate investing is concerned.
So what's the big deal about Orlando (besides the Mouse)?  We're glad you asked!  And we think you're going to like the answers.
First, it's in Florida.  Yes, it's the same Florida that tanked in the recession, but as often happens… the farther they fall, the higher they bounce.  But we're not talking about real estate prices (though they've been moving up nicely).  We're talking about the critical pillars that make a real estate market work.
Did you know that Florida went from bleeding red ink to a budget surplus in these last few years?  Maybe California and Washington DC should take notes.  In fact, we're told the budget surplus is so big that the government is actually returning a big chunk of it to the taxpayers.  What a concept!
But there's more…
Did you know that the unemployment rate has dropped from the mid-9's (percentage) to the mid-6's.  In fact, in 2013 Florida ranks only behind Texas to be the #2 state for job creation!  Now we like Texas a LOT, but when you've got billions of barrels of gas and oil under the ground, you've got a strong foundation for job creation.  Florida's had to do it the old fashioned way…by attracting people and businesses. Not to say that Texas doesn't, because it's great for business too.
As one of only 7 states with no state income tax, there' an obvious reason for people and businesses to move to Florida.  And they are!  In fact, Orlando is in the top 5 fastest growing cities in terms of population.  And last time we looked, since people generally like to live, work, shop and recreate in real estate…more people is a good thing for the demand for real estate.
And just in case you were worried about how Florida could pay it's bills without an income tax, did we mention they have a big budget surplus?  Hmmmm….Washington DC should definitely be taking notes.
But it isn't just the great climate for business, investment (and weather) that makes Florida popular.
It's location makes it accessible and desirable to both Europe and South America.  And a weak dollar makes U.S. assets seem cheap to foreigners who have a stronger currency.  Plus, even though a lot of people in the U.S. are concerned about the U.S., it's still considered one the safest places to live and invest.  So wealthy foreigners are busily moving money into the U.S., including U.S. real estate.  Florida is definitely a beneficiary of some of that.
Of course, Orlando is a big convention town.  In fact, it's the biggest convention town in the U.S.  So between tourism and conventions, lots of people come to Orlando to visit…in addition to all the people permanently relocating.
We could go on and on (can you tell?)…because there are lots of things to like about Orlando.  But listen in to our interview with Ryan Hinricher and hear it for yourself.  And your reward for reading all the way to the bottom (or listening all the way through the show) is Ryan's free report on Orlando.  Click here to request yours now.
Meanwhile, if you're feeling an urge to investigate Orlando, ask not for whom the bell tinkers.  It tinkers for you.  At least we tink it does.
Listen Now
Want more? Sign up for The Real Estate Guys™ free newsletter
Don't miss an episode of The Real Estate Guys™ radio show! Subscribe to the free podcast
 Stay connected with The Real Estate Guys™ on Facebook!
The Real Estate Guys™ radio show and podcast provides real estate investing news, education, training and resources that help real estate investors succeed. Visit our Feedback page and tell us what you think!