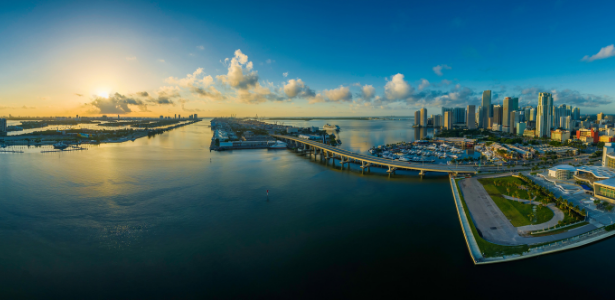 Many people ask us what the best way is to get started in long distance landlording.
THE ANSWER … buy an affordable, brand new property in one of the best markets in the country. 
We're taking a deeper look into how one innovative developer is building new residential properties especially for investors like YOU. 
In this episode of The Real Estate Guys™ show, hear from:
Your good as new host,

Robert Helms

His very affordable co-host,

Russell Gray

Veteran Central Florida real estate broker,

Jean Gillen
Build-to-Rent real estate developer, Wagner Nolasco
---
Listen
---
Subscribe
Broadcasting since 1997 with over 300 episodes on iTunes!




---
Review
When you give us a positive review on iTunes you help us continue to bring you high caliber guests and attract new listeners. It's easy and takes just a minute! (Don't know how? Follow these instructions).
Thanks!
---
Sunny Central Florida
All real estate markets are not created equal. With the current COVID-19 crisis, there are markets that have weathered the storm pretty well while others are in complete disarray. 
The thing is … people and money and business don't just go away. They do, however, move around. The key is to see where they are going. 
When you can see that, you see that there is going to be an opportunity on the opposite side of a problem. 
Today, we're taking a look at a market that's cheap, cheerful, and affordable … Central Florida. 
As more people are realizing that they can work from anywhere, they are asking themselves where they would like to live. 
Central Florida has great weather, sunshine, and things to do. It has been one of our favorite markets for many years … and it's not really one market. 
It's a huge area with multiple exciting markets within it. 
Today we're learning why it is that Central Florida continues to do well in spite of COVID-19 from two people who really know this market well … Jean Gillen and Wagner Nolasco. 
People want cheap and cheerful
Jean Gillen has been in this business for a long time as a realtor … and her specialty is helping investors. 
As a realtor, Jean understands that the investment market is kind of unique. She knows what investors are looking for and what they need to make a great deal happen. 
"The biggest thing we have found out through this pandemic is that one of the places a lot of people want to move to is Florida," Jean says. "We're cheap, and we're cheerful."
For example, someone moving from California and buying a $200,000 house is getting a home that is equivalent to a $1.5 million house on the West Coast. 
If you look at a Central Florida parking lot and take a look at the license plates, you can see where folks are moving from … Illinois, New York, Arkansas, Missouri. 
Central Florida has tons of new jobs in growing industries like space and tech … with over 400 new employers on the "space coast."
And don't forget about those lovely retirement communities and the fact that there is no state income tax. 
One thing that is important for investors to know and remember is that only 60% of the land in Florida is built on. 
Jean and her team target homes on infill lots at about a quarter of an acre with amenities and neighbors already in place. 
But what about hurricanes?
"We do not worry so much about hurricanes. We do have hurricanes, but we are able to prepare. And, with 2020 construction, the homes really can withstand a lot," Jean says. 
In Florida, investors will want to purchase a cement block house. The facade can be different, but the cement block structure means you're ready to weather any storm … and the resell value will be higher. 
Standards for 2020 construction reduce the amount of insurance you have to have on your home. The average insurance for a $215,000 home is about $49 a month. 
Why brand new?
A couple of years ago, Jean introduced us to Wagner Nolasco. Wagner is a home builder who has teamed up with Jean to provide the type of housing that is in demand for investors today. 
They're building single family homes … ground up construction, brand new … but literally in the path of progress and growth in these Central Floridian communities. 
There are many advantages to an investor buying a brand new house. 
"I've done over 400 turnkey properties in my career, and from that experience, I tell my friends that are doctors and investors, 'You can put a brand new heart into a person, but you can't guarantee that the arteries are going to be unobstructed,'" Wagner says. 
When you buy a 40 or 50 year old house and fix it up, there are always going to be more problems down the line. 
When you buy brand new construction, you can safely bet that your capital expenditure is going to be minimal over the next several years.
Florida has one of the toughest building construction codes in the country … concrete block construction, brand new hip roofing, energy efficient air conditioning, windows that can withstand 140 mph winds, tile floors throughout, and the like. 
"It's more bang for your buck," Wagner says. 
Together Jean and Wagner have re-engineered what the typical individual moving to Central Florida will be looking to pay for housing and determined what they can build brand new to offer a win for both investor and tenant. 
By building the same model house on infill lots in various communities, their team can buy in volume and lower costs while creating a better product than a turnkey property. 
And, 80% of tenants that rent a new house will stay for three or more years. Less turnover means more money in your pocket, fewer repairs, and better quality tenants. 
To learn more about investing in brand new construction in Central Florida … listen to the full episode!
---
More From The Real Estate Guys™…
The Real Estate Guys™ radio show and podcast provides real estate investing news, education, training, and resources to help real estate investors succeed.
---
Love the show?  Tell the world!  When you promote the show, you help us attract more great guests for 

your

 listening pleasure!