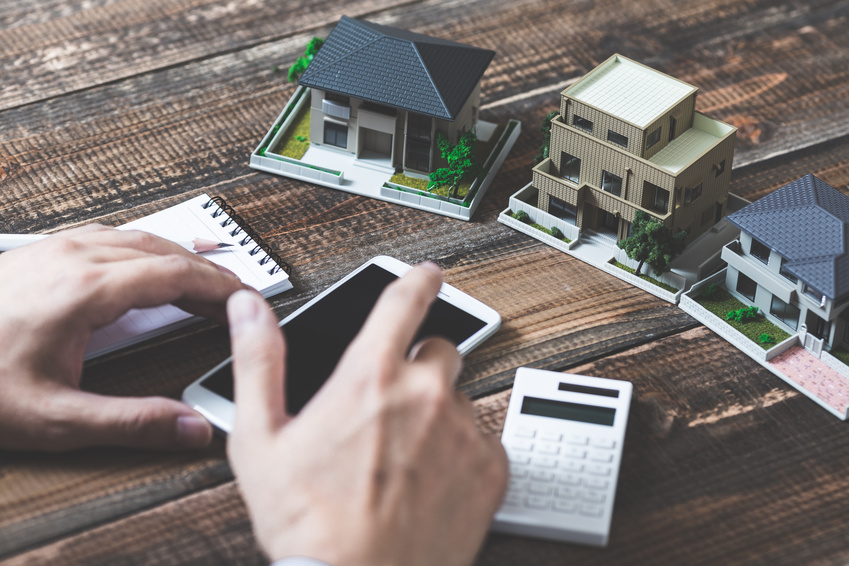 You invest your money to make more money … but there is so much more to life than cash. 
Still, you have to have a way to fund your fun. Some say invest now and play later … but why not invest now AND play now, too?
We're talking about lifestyle investing. 
Beautiful properties are available for you to live in … part of the time … and rent out for the rest. 
In this episode of The Real Estate Guys™ show, hear from:
Your playmaker host,

Robert Helms

His playful co-host,

Russell Gray 

The Grove Resort's

Nick Rohrbach
---
Listen
---
Subscribe
Broadcasting since 1997 with over 300 episodes on iTunes!
---
Review
When you give us a positive review on iTunes you help us continue to bring you high caliber guests and attract new listeners. It's easy and takes just a minute! (Don't know how? Follow these instructions).
Thanks!
---
Lifestyle investing is in style
You can find an investment property that pays you to own it … a place where you can spend time and enjoy yourself. 
It's called lifestyle investing. 
When most people invest in real estate, they don't think about living in the house that they choose as a rental. 
But so many people own a house that they USED to live in … but now rent out. 
Lifestyle investing turns this idea on its head and blurs the lines to bridge the gap. 
You find a property that you would love to spend time in occasionally … and in the meantime, it creates income. 
Most of us invest in rental properties to create wealth so that we spend that money somewhere that we enjoy. 
With lifestyle investing, you buy and asset what you want to enjoy yourself and organize it so that it pays YOU to own it. 
A unique rental niche
In a typical rental property, your tenant normally moves once a year. But a lifestyle property is usually rented by the night … which makes management more expensive. 
On the other hand, while a monthly tenant might be paying the equivalent of $20 a day … a nightly vacation renter could pay several hundred dollars. 
You're paying to have a hands-off experience … and you want to deliver an exceptional service level. 
One of the beautiful things about this niche is that you're marketing to affluent people. You have customers who aren't necessarily as burdened when economic times turn backward. 
Another great thing about resort properties … renters are typically tourists from out of town … which means you aren't as reliant on ups and downs in the local economy. 
And when you have a really unique property, you can attract people from all over the world. 
Don't get us wrong … it's not just the world's most wealthy we're talking about. 
Some people save all year long for their vacation. They are frugal the rest of the year … but when it is time for vacation, they want to have a good time. 
Let's be clear … lifestyle investments are NOT timeshares. 
A timeshare isn't really real estate. It's more like a prepaid vacation. You don't have equity ownership. Lifestyle investments CREATE CASH FLOW. 
If you don't have enough cash to get started, resort properties can be the perfect opportunity for simple syndication. 
With a few owners, you can all use the property for a certain amount of time each year … and share the profits the rest of the time. 
Factors to consider
When selecting a resort property, you need to decide how the seasonal market is. 
It's like being in retail. If you have a strip mall, you know your tenants lose money during the off season … but they make it all up during the holidays. 
If your property is a prime skiing location … think about what happens to it during the summer. 
You need to look at the property as a totality of ownership … and then you have to be really good at managing cash flow. 
The good news is that you don't need to go in blind. It's like we always say … if you're going into a market you're not familiar with … BUILD RELATIONSHIPS. 
In this case, you really want to build relationships with property managers. 
They know the demographic. They know the trends. They know the inventory … and they really know the income. 
It is so important with any deal … and especially with lifestyle investments … to do your due diligence. 
But once you do … if you choose your market correctly … you'll discover a market that is robust and not hung up in too much seasonality …. and then you choose a product that makes sense for you. 
Rentals at The Grove Resort
We caught up with our friend Nick Rohrbach at The Grove Resort to learn more about a really interesting lifestyle investment opportunity. 
The Grove is an amazing resort property in Orlando … amazing facilities, a 7-acre water park, a four-star spa, and a stone's throw from the Disney theme parks.
The people who visit here are all about the lifestyle. 
And for investors, it means owning a beautiful, professionally managed resort property in one of the hottest markets in the USA. 
Nick says that many tourists come to spend their days at theme parks … but then they want somewhere comfortable and luxurious to come back. 
What makes The Grove a unique opportunity is that the big ticket amenities … including the water park … are included in the rate. 
"That's what makes our occupancy higher than average, and average occupancies in the area are already fairly high at 77.5% in Orlando," Nick says.
The Grove caters toward a wide variety of guests … there are spaces for weddings, family reunions, and small conventions. 
The suites at The Grove are all two and three bedroom condos … perfect for families or employees. 
Units are completely turnkey … and managed by a team that has been in business in the area for over 40 years. 
"And Orlando really is a year round destination," Nick says. 
Ultimately … like any investment opportunity … you need to find a deal that works with your personal investment philosophy. 
Interested in learning more about The Grove? "Come on-site and stay with us," Nick says. 
To learn more about lifestyle investing and opportunities at The Grove Resort, listen in to the full episode. 
---
More From The Real Estate Guys™…
The Real Estate Guys™ radio show and podcast provides real estate investing news, education, training, and resources to help real estate investors succeed.
---
Love the show?  Tell the world!  When you promote the show, you help us attract more great guests for 

your

 listening pleasure!