Central Florida Market Update Webinar
Presented by
Investment Property Specialist, Jean Gillen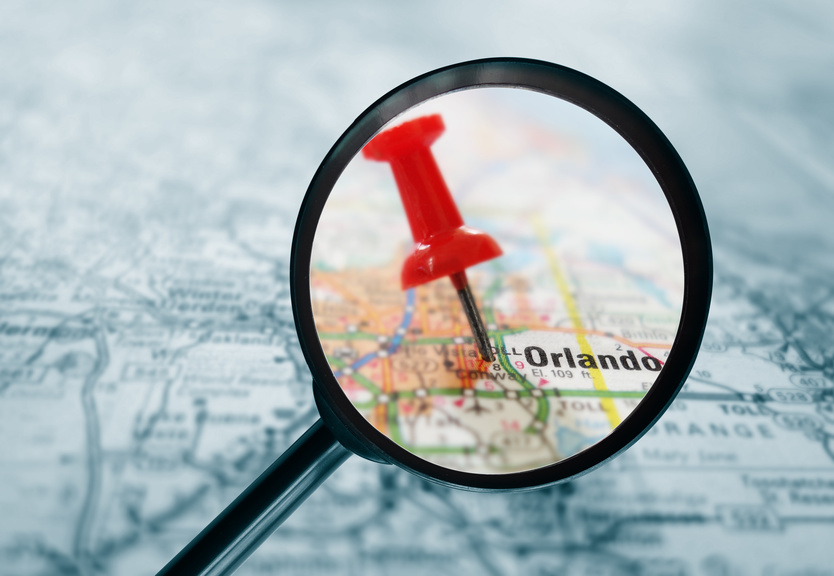 Jean Gillen and her team are experts in the Central Florida market.  After all, they've been active in the market … focusing on serving the unique needs of real estate investors … for three decades.
And as Jean explains in her 20 minute market briefing, there are lots of reasons to like Orlando and the surrounding communities for residential rental real estate investing!
So for a first hand report from your boots-on-the ground market expert …



Simply complete the form below and order immediate access to Jean Gillen's Central Florida Market Update …
Gillen & Associates – Jean Gillen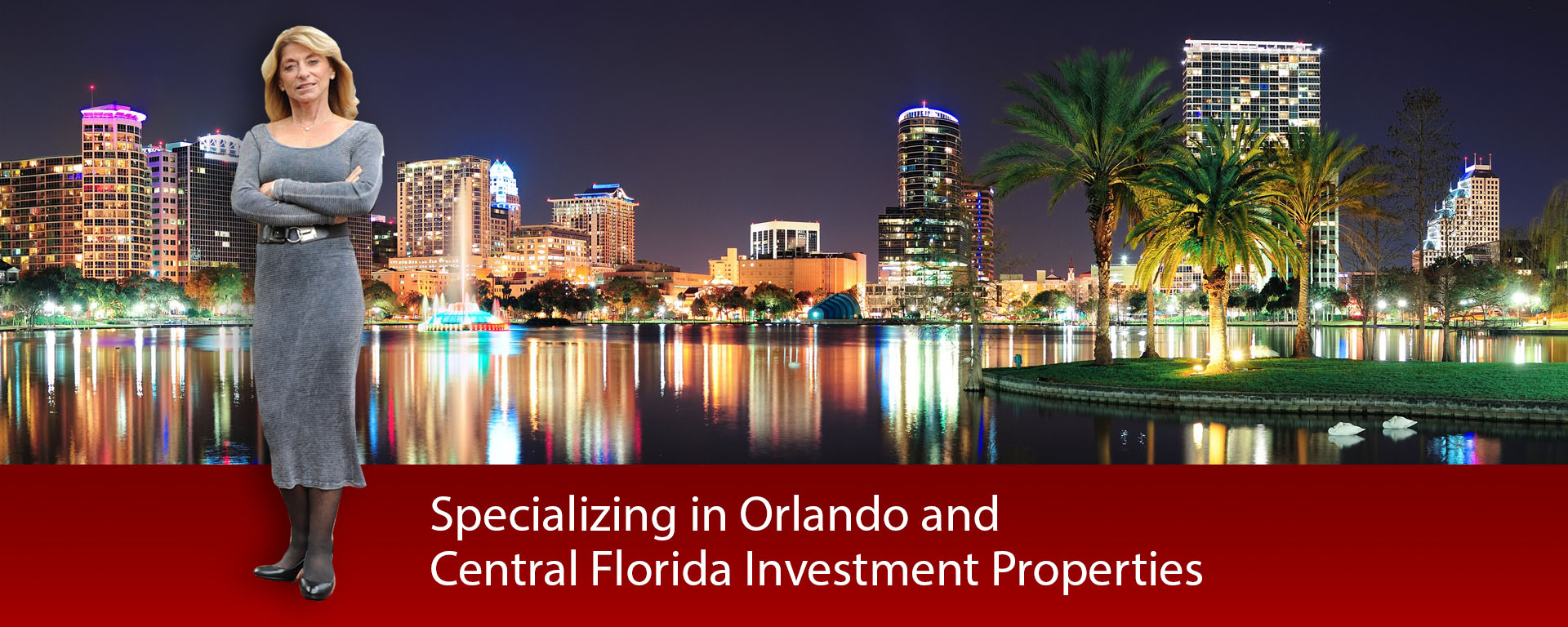 Jean Gillen and her team are Investment Property Specialists in the Central Florida market.
There are lots of reasons to like Orlando and the surrounding communities for residential real estate investing … and Jean Gillen has been actively helping investors cash in on the opportunities in Central Florida for nearly 30 years!
Jean helps you identify attractive properties with good yields; secure financing, insurance, inspections, and repairs through a network for trusted independent vendors; and then get the property placed with an independent property manager so the cash can start flowing!
To get connected to Jean Gillen and her team, simply fill out the contact form below …
Reviews
Here's what your fellow listeners are saying …
"This was an area of the country I was interested investing in. Jean provided ample information and figures to know if this was a fit for me and my investment options. I felt she did well following up with me and I look forward to working with her." – Scott G., 
The Grove Resort – Nick Rohrbach and Jean Gillen
It's no secret we're big fans of resort property investing.
It's a great way to derive rents from affluent people who'd probably never rent a home from you.  And with the right property, you can attract tenants ("guests") from all over the world … so you're not as vulnerable to the local economy.
Plus, the property's are nicer … typically professionally managed AND marketed … and if it's a place you might visit for fun anyways, now you can combine some pleasure with business travel and (check with your tax advisor) maybe even pick up some tax deductions.
We went and checked out The Grove Resort in Orlando because it's a REALLY interesting real estate story.  And it turns out it's a really awesome property too!
Plus, it's in one of the greatest tourist markets in the USA … so there's a LOT of reasons to like this project.
If the idea of owning a beautiful, professionally managed resort property in one of the hottest markets in the USA sound appealing to you…
Simply use the form below to contact the fine folks at The Grove Resort & Spa in Orlando, Florida …
You may have heard that it's bad to mix business with pleasure. But, when it comes to lifestyle investing, part of the fun is owning property in a place you love.
Yes, it is possible to make lifestyle investing make sense for you … as long as you follow some important guidelines to line up the numbers, location, and opportunity.
In this episode of The Real Estate Guys™ show you'll hear from:
Your vacation ready host, 

Robert Helms

His in dire need of vacation co-host, 

Russell Gray

Guest,

Nick Rohrbach

, from

The Grove Resort and Spa

in Orlando, Florida
---
Listen
---
Subscribe
Broadcasting since 1997 with over 300 episodes on iTunes!
---
Review
When you give us a positive review on iTunes you help us continue to bring you high caliber guests and attract new listeners. It's easy and takes just a minute! (Don't know how? Follow these instructions).
Thanks!
---
Why a lifestyle investment might be a good fit
Life is too short to be involved in an asset class you don't enjoy. Too many times in real estate, we get hung up on the ROI and let it rule the day. Lifestyle investing spices things up by adding personal enjoyment and personal use into the mix.
With the right strategy, you can tap into a FANTASTIC opportunity for growth. Premium properties fetch a premium price from renters and vacationers. Of course, you'll also be able to enjoy the property with your family and friends.
We've all been on vacation and experienced that "I never want to leave" feeling. But remember, just because a place is nice to visit doesn't mean it makes sense from an investment point of view. Here are a few recommendations to keep in mind.
As with any real estate investment, your research into the market will be worth its weight in gold. This is especially true for lifestyle investing where the durability of rent, the ability to fill occupancy, and the property's long-term profitability will be the difference between a fun investment and a bust.
With a good location, property, and market your investment has the opportunity to weather downturns. People in higher income brackets can afford to go on vacation even if the economy is down.
Bring on a stellar management team
The difference between a fun, hands-off lifestyle investment that you'll love visiting and a drag is a good management team. Property management comes at a higher cost than single-family homes … sometimes upwards of 50 percent … but it gives you peace of mind AND access to amenities that delight and excite high-end vacationers and renters.
Your management team will handle all the bookings, and they have access to wholesale outlets such as Travelocity, Hotwire, Priceline … all the big names people use to get their vacation rentals.
And bonus! When things break, they fix them.
Opportunities abound in Orlando
Orlando, Florida, is the #1 traveled to place in the world. Thanks to Disney World, Universal Studios, and a THRIVING convention market, there's no end of things to do for business travelers and families. And did we mention it's a no income tax state?
We could go on and on about the many reasons why Florida is a consistently hot market and one of our favorite places to visit:
It's centrally located to beaches

It has access to direct flights out of many places from the beautiful Orlando airport

The weather and attractions are top-tier

Convention business is strong and growing
Nobody knows this better than Nick Rohrbach, our guest from The Grove Resort and Spa.
Beyond tourism, Florida has a vibrant, booming economy. "There are 19 [amusement or theme] parks in central Florida alone," Nick says. "Medical City is booming, we have one of the largest universities in the country, University of Central Florida, and over 150 VA hospitals."
Plus, unlike many destinations, Orlando is not seasonal. The average occupancy is about 75 percent year round. Even during the economic recession in 2009, average occupancy never fell below 60 percent.
All of these elements make Orlando a place you might want to keep your eye on.
Filling a niche in the lifestyle investing market
When you're looking for a lifestyle investment, one of the important questions you need to answer is how a particular property sets itself apart from competitors.
Florida's economy is one of the reasons The Grove is such a unique opportunity. Rohrbach explains that the project was originally built in 2007, 2008, and 2009, and all the units were sold to UK investors without closing on a transaction.
While all the units were structurally built, only 184 condos were completed. With some additional cash, amenities, and building out the insides, these units are essentially brand new.
The new ownership at The Grove Resort and Spa has a couple strategies to fill a niche in Orlando:
Amazing amenities

including restaurants, 800 sq. ft. of convention space, and a newly opened water park.

Spacious condos with 2-3 bedrooms

perfect

for families.

Close proximity to Disney World …

only 3 miles away

!
For potential investors and owners, there are plenty of opportunities as well. The Grove has a stellar management company that keeps the property looking fantastic, takes care of you and any guests, and manages all the bookings, repairs, and maintenance.
"The key is really the management," Nick says. "When you talk about having everything in place for lifestyle turnkey investing, you need that professional management so you don't have to deal with anything. The guest experience is very important."
Not only that, but The Grove is continuing to expand, with 878 total units coming online at completion. Only 450 rooms are available now, and they're at 100 percent occupancy! As demand goes up, so will rates … and cash flow from a potential investment.
Make sure the deal works for you
Lifestyle investing can sound like a dream come true, but it still has to make financial sense for you.
Look at a market that appeals to you personally, and then start running some numbers.
For instance, syndication might be the right way to go. You could get creative and discover investment opportunities in a few locations so you'll have access to a bunch of prime vacation spots.
Blurring the line between a pure ROI, detached investment and something you get to enjoy too doesn't have to be out of reach. If the numbers, market, and property make sense, don't be afraid to go for it!
Want to know more about turnkey lifestyle in Orlando, Florida, and things to avoid in the marketplace? Send an email to lifestyle@realestateguysradio.com. We'll hook you up with a special report with all the details. 
---
More From The Real Estate Guys™…
The Real Estate Guys™ radio show and podcast provides real estate investing news, education, training and resources to help real estate investors succeed.
An essential part of being a real estate investor is finding the perfect combination of market and product type. But markets, product types, and even financing are CONSTANTLY shifting.
How can you read the tea leaves and see what's in store?
Today, we offer some help in the form of Brad Sumrok. Brad has been investing for 16 years. These days, he also spends a significant amount of time teaching investors how to get into the multi-family space.
In this episode, we discuss choice gems from Brad's annual Apartment Market Forecast. We'll also look at what makes a good market and how YOU can get started … or move upwards … in multi-family investing.
In this episode of The Real Estate Guys™ show you'll hear from:
Your princely host, 

Robert Helms

His jester of a co-host, 

Russell Gray

The apartment king,

Brad Sumrok
---
Listen
---
Subscribe
Broadcasting since 1997 with over 300 episodes on iTunes!
---
Review
When you give us a positive review on iTunes you help us continue to bring you high caliber guests and attract new listeners. It's easy and takes just a minute! (Don't know how? Follow these instructions).
Thanks!
---
Three factors of the perfect market
Let's begin with some background.
Sixteen years ago, Brad made his first real estate investment. He didn't start out with single-family homes … No, Brad's first investment was a 32-unit apartment building.
Today, Brad teaches beginning and potential investors how they too can make a mark in the multi-family space with his popular Rat Race 2 Retirement courses.
Last year, his students purchased 37 apartment buildings in 14 different markets!
Along with his results-producing educational program, Brad produces a yearly Apartment Market Forecast … a data-driven report that looks at which markets in the U.S. are hot for apartment investors … and which are not.
The forecast can be divided into two main parts … old markets that still hold water, and new markets that hold opportunity for multi-family investors.
Brad gave us the run-down of his most important factors for investors.
"When I look at investing, I look at three things," he says. "The deal, the market, and the management team."
We asked him to dive into what makes a good market … and why.
Brad said he does tend to like big primary markets in general because of their diverse economies. But he avoids some large markets like Los Angeles, San Francisco, Seattle, and Boston because of laws that are unfavorable to landlords.
For Brad, landlord-friendly laws and strong economies are two major keys to an ideal market.
Brad says investors can find good deals in the suburbs within an hour of many major markets. While city centers may be too hot right now, surrounding areas have a bit less competition.
Besides landlord-friendly laws, Brad says there are two other major factors investors need to consider … asset appreciation and rent growth.
Together, these factors can help investors choose the perfect market.
Some markets, like Cleveland, Kansas City, and Detroit, have higher than average cap rates but negative population and job growth.
Investors want to look for a market that boasts positive scores in all three areas. Some of Brad's top picks for asset appreciation, rent growth, and landlord friendliness are Dallas, Tampa, Jacksonville, Orlando, and Phoenix.
Many investors worry that even in excellent markets, competition has heated up too much and they've missed the party.
To that, Brad says, "If you invest in your education and surround yourself with a good team, the odds are in your favor to make profitable investments."
Investors need to understand that all ships rise … and sink … with the tide.
In good times, rents and occupancy will be high. And in bad times, apartments are a safe haven because there is always a need for housing.
Choosing and financing properties
What kind of properties does Brad advise his students to invest in?
The answer is simple … B- and C-class assets.
The reason? In central urban cores, there is too much supply and not enough demand, resulting in high vacancies and low yields.
Outside the city core, investors can still buy for less than they can build. And if you choose your market smartly, job and population growth will guarantee a demand for affordable housing.
Brad says he generally advises investors to plan to hold on to a property for at least five years.
And in terms of loans, he notes it's essential to have predictability in financing. He works with students to help them obtain 10-12 year fixed-rate loans with an 80 percent loan to value.
It can be hard to find that type of financing in smaller markets and for smaller properties.
But it gets easier, says Brad, when investors realize they don't need to fork up all the money by themselves.
That's where syndication comes in.
To earn more and work less, turn to syndication
Without syndication, many investors run out of money.
Syndication not only allows investors to do bigger deals … it also offers economies of scale.
Larger properties with at least 60 units allow investors to hire a management company with the right level of cost to benefit.
At that size, management costs usually end up at about 5 percent of income, and possibly less if you have more units.
Plus, you get more data, more support, and more resources … for a smaller percentage of your revenue.
It's part of what Brad calls "the magic of apartments." Management costs for single-family homes, by comparison, usually run about 8-10 percent of your gross income.
Why not a 40-unit apartment? Forty units is enough to pay for a full-time person … without fully utilizing their time or efforts. But 60 is just about perfect.
Another benefit of buying big is that you DON'T have to do everything yourself. When you do a syndicated deal with other investors, your main responsibilities shift from the nitty-gritty details to regular communication with your management company about big-picture trends and issues.
The premise of multi-family investing is really the same as single-family … but financing, managing, tenant-landlord laws, inspections, and other factors are a bit different.
All that is learnable, however. To get educated, start by checking out Brad's webinar. He'll discuss why apartment investing is great for building passive streams of income, how YOU can get started, and what his top market picks are for 2018.
Investors evolve with education
In Brad's own words, "Anyone can do it." He told us there will always be competition, but even in today's economy, there are still so many markets that make sense.
"Investors just have to step up to the plate and take a swing," Brad says.
Just as you evolve as an investor, so do markets evolve … slowly, over time. Sometimes the shift happens so slowly … or so suddenly … that investors don't see it coming.
That's why folks like Brad are so important. He knows the apartment market space incredibly well, stays up to date … and is always willing to share his knowledge with other investors.
And although not every investor takes the same path to wealth that Brad did, there's something EVERY investor can learn from Brad's recommendations and suggestions for what makes a good market and a high-return investment.
As real estate investors, we have to take educating ourselves seriously. Whether that starts with a podcast, article, webinar, in-person event, or a training seminar like Brad's, education is the one thing that can help YOU become an effective, efficient investor.
---
More From The Real Estate Guys™…
The Real Estate Guys™ radio show and podcast provides real estate investing news, education, training and resources to help real estate investors succeed.
Last week's U.S. jobs report has been largely reported as positive. 
Of course, real estate investors prefer their tenants actually have jobs, so we agree … any economy creating jobs is preferable to one which isn't.
Here's a few of the headlines and some notable excerpts …
June U.S. jobs report beats expectations – Yahoo Finance, July 7, 2017
"The economy added 222,000 jobs in June, more than expected, while …"
"… the unemployment rate rose slightly to 4.4%."
Weird.  So it looks like the U.S. is still creating more job seekers than jobs. 
Meanwhile …   
" … the labor force participation rate also rose slightly, to 62.8% from 62.7% in May …"
That's pretty slight.   
So there's more people back in the game,  but labor force participation is still among the lowest in 40 years.
"Wage gains in June, however, were disappointing with average hourly earnings rising 0.2% over the prior month and 2.5% over the prior year." 
"In May, wage gains were disappointing, rising 0.2% over the prior month and just 2.5% over the prior year … revised down in Friday's report to show gains were just 0.1% over last month and 2.4% over last year in May."
Okay …  let's take a breath and digest some of this …
First, these are just macro numbers … but all real estate is local.  So don't get too happy, sad, or confused. 
Also, these numbers are seasonally adjusted (no one knows what that really means) and are frequently revised later (as you can see with the May wage gains).
So don't get too attached to the numbers either.
Still, the numbers are important for a few reasons … 
They provide a general idea of the overall direction of things … probably more positive than negative.  It's the macro sea your investments are floating in.

Power players like Wall Street, the Fed, the politicians, corporate CEOs, and credit issuers all think these numbers are important … and they use these numbers to make ivory-tower decisions about interest rates, lending, taxes, and expansion … which affect Main Street investors like YOU.

The numbers START you on the path of digging down into LOCAL challenges and opportunities … jobs, migration, taxes, etc.
For example, the Fed sees low unemployment, higher wages, increased labor force participation as a trigger to raise rates and tighten money. 
This sets off a chain reaction  
Wall Street's extended love affair with bond speculation might be coming to an end … because when rates go UP, bond prices go DOWN.
Conversely, when bond prices go down, rates go UP.
And if you go talk to your friendly neighborhood mortgage professional, you'll discover that mortgage rates very often pivot off ten-year bond yields.
So headlines like these mean more to real estate investors than you may realize … and sure enough …
10-year Treasury yield highest in 8 weeks as global debt selloff resumes –MarketWatch, July 6, 2017
Why a surge in bond yields could be around the corner – CNBC, July 6, 2017 
We could go on and on … but you get the idea.  
As we've been saying for many months, it's probably a REALLY good idea to carefully review all your debt … and make sure you're prepared for the potential of rising rates.
The window of opportunity to tighten things up may be closing.  And it's usually MUCH better to be a lot early than even just a little late.
So that's some of the macro-picture. 
Now let's dig into the jobs report and see if there's some intelligence we can use to identify local challenges and opportunities.
We like this chart from the Yahoo Finance article …
A few observations …
Notice the BIG gainer is Education and Health … followed by a fairly distant Leisure and Hospitaity, which is closely followed by an effective tie for third with Government and Professional and Business Services. 
The TINY contributors are (smallest to biggest) … Manufacturing, Transportation and Warehousing, and Utilities.
You can see who the biggest LOSER is … and who's in the middle.
So what useful insights can we glean from all this?
Big picture, you need to wonder about the REAL strength of an economy which is "growing" in education, healthcare, leisure, hospitality, government, and business services.
Think of it this way …
Is a business that's hiring file clerks, bookkeepers, IT workers, human resource managers and trainers … actually "growing"?
Sure, they're growing payroll and overhead.  But who's bringing in outside revenue?  Who's actually making things and filling orders?  
These are the activities which make a business profitable.
No wonder the U.S. runs a trade deficit.  The economy is largely overhead and consumption. 
So be careful about buying into a sustainable growth argument about any country, state, region or business that's not growing by creating products and selling them.
Everything else are support services which should only grow in SUPPORT of real growth … not in place of it.
With that said, it's obvious from the chart which sectors have the job growth, so regions strong in those areas are probably positioned to have more demand for real estate.
And while it's smart to cautious in these markets, there's nothing wrong with taking advantage of growth in areas heavy in support industries … especially if the region attracts money from outside.
For example, government pulls money in from it's entire jurisdiction.  So properties near government hubs can do well, even if the real productive engine is located elsewhere.
Mining and Logging is interesting for that reason also.  Those commodities are usually sold outside the region.  So they bring money in from afar.  
Meanwhile the jobs are tethered to the geography.  It's hard to move a forest, natural gas well, or copper mine to China or Mexico.
Also, when it comes to commodity-based real estate investing, you can not only play at the residential and industrial property level … owning the building people live, work and shop in …
… you can actually own the very land that's producing the commodity.
Leisure and Hospitality businesses located in the right place can also produce jobs and profit locally from prosperity located elsewhere.
If a hotel or resort location has broad and unique appeal, it can pull customers and money in from around the globe.  
 It's why we like certain parts of Belize, and Orlando.
The lesson here is to dig past the headline numbers and look for the geographic, demographic, and product niches that are out-performing … or have the potential to.
Then start watching from afar.  When you think you see an opportunity, it's probably time to go on a field trip and build boots-on-the-ground relationships to help you find and manage that uniquely profitable property.
Until next time … good investing!  
---
 More From The Real Estate Guys™…
The Real Estate Guys™ radio show and podcast provides real estate investing news, education, training and resources to help real estate investors succeed.
Orlando
Florida has long been a heralded go-to for tourists and RETIREES … who happen to be BOOMING!   But who else?
When it comes to choosing markets, you already know you are looking for DEMAND.  .The demand we are talking about comes from lots of people who sleep under roofs.  Florida boasts of over 20 million in population … It holds its own right up there with the largest states in the nation.  The Orlando Metropolitan Statistical Area is the third largest metropolitan area in the state of Florida.
At risk of sounding like a broken record … Big markets mean lots of people, political clout, infrastructure and lifestyle amenities.  Big also means economically diverse.  All these things are important for long term stability.
What else drives demand for this sun-shine state?
We're glad you asked!  You'll definitely want to read the latest Reports & Articles below, but here's some of our thoughts to prime your thinking-pump …
Florida continues to be a prime target for the migrating 75 million Baby Boomers … talk about demand!
You already know retirees love warm weather.  And Florida's climate is probably going to continue to meet the "Sun Belt" criteria for the foreseeable future.  The mass exodus of retirees to this sunshine state is far from over.
Who else is flocking to Florida?  Well, who else would be in the Boomers wake?  You guessed it, Millennials!  No other Florida metro makes the top 10, but Orlando ranks among the highest metros for the largest share of the millennial population.
High JOB GROWTH and affordability attract this younger generation.  According to Forbes, Orlando's job growth for 2016 ranked No. 1 compared with 382 U.S. metropolitan areas … Orlando is one of the top 25 MSA's currently (2016) experiencing the biggest economic surge.
Thumbs up for No State Income Tax!  Unless you've got wind of something different, there seems to be no change here in the near future.
Florida has been touted as a Low-Cost of Living state.  Housing is right up there as one of the biggest living expenses for most people.  If someone retired by selling a home in New York and relocated to Florida, their housing budget goes a lot further.  Ok.  That's interesting, but …
An even more important factor in assessing the cost-of-living is, not the market people are coming from, but the income of the locals.  The Housing Affordability Index is one thing we like to look at when considering the sustainability of a markets growth.  Is the market economy primarily fueled by foreign investments and out-of-state investors gambling on returns?  Or is strong, local economic health supporting the property rental rates and values?
This index measures median household income relative to the income needed to purchase a median-priced house.  The Orlando Metro's affordability index in 2016 was 58% above the national average.
Orlando is EXCITING!  We see a convergence of demographic demand, scarce supply, influx of out-of-state wealth, AND LOCAL economic stability.  As a whole, because of the large number of people that tend to move in and out of the state, Florida's housing market has historically been volatile … If you were watching Florida during the 2008 crash we don't have to explain this to you.
As real estate investors though, we don't buy whole states.  We buy particular properties, in particular neighborhoods.
Imagine you could see strong monthly profits, take advantage of the trends in demand, and secure your cash flow with a diversified, stable tenant base.
The Orlando MSA from July 2014 – July 2015 has the fastest growing population of the country's 30 largest regions according to the U.S. Census Bureau.  Orlando, and it's surrounding communitites, power the Orlando economy with blue collar and service workers diversified outside of the tourist industry – these communities tend to hold their values, rental rates and occupancy.
Put your boots on the ground and come explore the market for yourself!  In the meantime, here are some helpful resources we trust you'll find useful as you dive into this exciting area …
Radio Shows
Reports & Articles
Market Field Trips & Property Tours
Boots-on-the-Ground Teams
Clues in The News
We've heard some chatter in the news about regulations restricting travel.
Apparently, China's restriction on the movement of capital is affecting global real estate markets.
But don't just take our word for it.  Check out this January 26 Bloomberg headline …
China's Army of Global Homebuyers is Suddenly Short on Cash
"China's escalating crackdown on capital outflows is sending shudders through property markets around the world."
This highlights a point we've been making for quite some time … China's growing global financial influence has Main Street ramifications.
Consider this Bloomberg article from late last year …
World's Biggest Real Estate Frenzy Is Coming to a City Near You
"Welcome to ground zero for the world's largest cross-border residential property boom. Motivated by a weakening yuan, surging domestic housing costs and the desire to secure offshore footholds, Chinese citizens are snapping up overseas homes at an accelerating pace."
"In the U.S., they're increasingly searching for properties in Houston, Orlando and Seattle, which displaced San Francisco in the first quarter as the third-most viewed U.S. market on Juwai.com, a Chinese search engine for offshore real estate."
Now let's put the two articles together and marry them to some other thoughts and observations.
First, these are just reports.  They're the START of your investigation, not the conclusion.
The facts you uncover aren't by themselves "good" or "bad."  They're just information.
What the information means to YOU depends a lot on how you're approaching your investing.
If you're flipping in Houston or Orlando, you might be riding a hot market wave driven by Chinese demand … whether you know it or not.
But if the Chinese demand is receding, you could get caught.  That would be bad.
So perhaps you'd want to reduce your exposure … and only flip houses you could afford to hold until the market got hot again.
On the other hand, if you're a long-term income investor, you might think it's GREAT that the flow of Chinese money is slowing.
Lower prices make it easier to get a deal that cash flows.
The point is that the facts are neutral.  What matters is how YOU interpret and respond.
There is no one size fits all answer … and that's GOOD.  Otherwise, there'd be a lot less opportunity.
Of course, you can only respond to the facts you see.
So if you're not paying attention to the linkages, you might not think Chinese financial policy has any affect on your real estate investing half a world away.
But these articles indicate it does.
We've been talking about China for a while now.  And now, there's a whole NEW dynamic to consider …
Like him or not, President Trump is stirring several pots pretty aggressively.  China may be on Trump's list.
After he was elected, but before he was inaugurated, Trump vowed to name China a currency manipulator.  But so far, he hasn't done it.
China is an economic force on many levels.  Just as the rest of the world has needed to watch the United States (and still does) … for the last few years, the United States has needed to watch China.
And now, the United States needs to watch China watch the United States!
How will the dance between the two largest economies play out on Main Street?
The rise of China has made investing more interesting, exciting, and complicated.
The rise of Donald Trump has turbo-charged all of that.
Here's the GREAT NEWS…
Compared to stocks, bonds and commodities, real estate is SUPER simple and boring.
That's good for us because we aren't that bright.
But compared to real estate investing 30 years ago, it's more complicated.
So again, how it feels to YOU depends on what you invest in and how long you've been investing.
We think stock, bond and commodity investors will increasingly discover real estate in their search for yield, stability, wealth preservation, privacy, asset protection, and simplicity.
That's because real estate is arguably one of the best safe haven investments in volatile times.
But there's a learning curve to be a real estate investor.  You can't just sit in your crib with an app and dial up investment properties.
Of course, this doesn't mean you're personally dealing with tenants and toilets.
Yuck.
However, it does entail learning a new investing language, and building new relationships with advisors and purveyors of opportunities.  You're joining a new club.
But even if you already know how to invest in real estate, you have a learning curve too.  Because the world is rapidly changing due to geo-politics, demographics, technology and systemic weakness.
It's wise for experienced real estate investors to develop a sense of macro-trends and how they translate to Main Street real estate investing.
It's dangerous to keep your nose too close to the grindstone.
Of course, it's no secret we see a big opportunity for experienced active real estate investors to partner with transitioning paper asset investors through syndications.
Whether the money is fleeing China or a bubbly U.S. stock market, investors are looking for better places to store and grow their wealth.
Those movements will create challenges and opportunities depending on how you position yourself.
The key is to pay attention, seek out wise perspectives and new ideas, and to build a network of people who can help you take appropriate action.
We don't know where the world will be in the coming months.
But we know on April 1st, we'll be huddling up with our Investor Summit at Sea™ faculty and nearly 180 investors from all over the world.
We'll be talking Trump, China, the U.S. dollar, gold, real estate markets and niches, and more.
You're invited to join us.  It's always amazing.
More From The Real Estate Guys™…
The Real Estate Guys™ radio show and podcast provides real estate investing news, education, training and resources to help real estate investors succeed.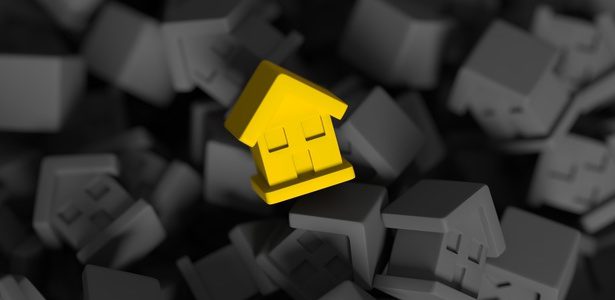 Finding a property can sometimes be the HARDEST part of getting a deal.
With an influx of real estate investors flooding the market, there's less inventory available and ALSO lower returns.
Think about it …
When more people are interested, you have to pay more to acquire a property. That means your returns go down.
Why not skip the house-hunt hassle and have someone else do the hard part for you?
It's like buying a "FAT cow" instead of buying a "skinny cow" you have to fatten up yourself.
We met with President of Greater Orlando Home Buyers to hear about another option for you … the turn-key real estate investment property.
In our latest show you'll hear from:
Your beefcake host, Robert Helms
His cow patty co-host, Russell Gray
President of Greater Orlando Home Buyers, Greg Bond
---
Listen
---
Subscribe
Broadcasting since 1997 with over 300 episodes on iTunes!
Review
When you give us a positive review on iTunes you help us continue to bring you high caliber guests and attract new listeners. It's easy and takes just a minute! (Don't know how? Follow these instructions.)  Thanks!
---
Evolution of the single-family investor
When Greg Bond and his wife were newly married, they decide to live on one of their incomes and invest the other salary in real estate.
As a couple, they had a vision of building a stream of passive income for retirement.
They bought their first investment house in 1988. Two decades later, after Greg's job in the paper-based map business was starting to dwindle, he jumped into real estate full-time in 2009.
Perhaps it was his affinity for maps … but Greg had a knack for finding properties. It was one of his passions.
"I started buying as much real estate as I could, not realizing it was the bottom of the market," said Greg.
He would pick up houses that needed some work, usually from short sales or foreclosures. Something they had in common? They were the worst houses in the best places.
He quickly ran out of cash and approached the bank for a loan, oblivious to the nationwide housing crisis at the time.
"They looked at me like I had three eyes," Greg said. "It took me going to a few banks before I realized I wouldn't get a loan."
Greg already had performing properties, so he captured some equity, and continued to renovate to force more equity.
He helped other people who didn't have the patience to find properties and had an "A-HA!" moment.
"I didn't realize how unique I was in the market"
"In the early years I just didn't realize I was providing a tremendous service for people," said Greg. "I didn't realize how unique I was in the market that I had TIME to look for properties."
At first, Greg built a business called The Property Management Guys to help folks with their property management.
This grew into another business, Greater Orlando Home Buyers, which provides a turn-key operation for investors.
Greg and his team acquire help-needed properties, give them some fix-up love, and get vetted tenants in them.
Then they are available for purchase as a secure stream of income for investors who don't have time, expertise, or patience to navigate the market.
Turn-key operation for investors
"You have to have discipline in this business," said Greg. "The new, eager investor may underestimate the costs of rehabbing."
It takes a professional team to find and source a property, do the RIGHT repairs, vet tenants and make sure the tenant sticks.
Greg's learned some really useful tips and tricks for property management, including the right rental pricing.
Because of this turn-key product, the cost is higher than if investors did the work themselves.
We see turn-key real estate investing to be like getting yourself a good lunch.
How, you say?
Well think about it like this … some folks pack a sandwich to save a few bucks, while others show up and eat something prepared by someone else.
It can be really nice to have it all prepared for you!
We think turn-key is the ideal solution for someone who is long-distance.
Any good deals left?
With an increase of real estate investors flooding the market, it's crucial to have a team to help you find deals.
Greg has learned he doesn't have to find all the deals himself.
Greg used to go through 40-60 homes a week and make offers on half of them. He'd usually have ONE of those deals work out.
It takes a lot of patience, sometimes.
For example, Greg had a stretch that he made 280 offers and didn't get a single one of them.
So, he adapted and looked for help.
He joined local real estate organizations, such as Real Estate Investors Association (REIA). He made connections with people who were bird-dogging properties.
Before Greg knew it, people were bringing deals to him.
"There's a lot of moving parts, and I've been able to put together vendors and the team," said Greg. "You can end up with a big mess on your hands and a big expense if you're not careful."
An insider's look at the Orlando real estate market
Orlando, land of sunshine and theme parks, is a booming real estate market.
"Look at the indicators and Orlando's got them all," said Greg. "The traffic infrastructure is growing in anticipation of growth, the airport is expanding, there's potentially a rail that will be placed from Miami."
Besides being a theme park capital of the world, Orlando is also one of the biggest convention centers in the world. Entire industries are based there, including many prominent medical companies.
It's something of a perfect storm!
But, as Ronald Reagan once said, "trust but verify." Make sure you understand reports about Orlando being much more than a Mickey Mouse town for yourself before investing.
With all of this in mind, the market looks strong, but is it too late?
From the expert's point of view, it's not. Greg's still continuing to accumulate his own portfolio in Orlando.
For his clients, he "leaves some meat on the bone" so they can enjoy cash flow, too. It's a win-win-win for Greg, the buying investor, and the tenant who gets to live in a nicer place.
Don't miss the boat
Greg Bond's a great guy to know in the real estate world. Want to meet him in person?
Whether you're an investing beginner or veteran, it's a whole lot easier to hit your investing goals when you know people who've been where you're looking to go.
That's why we love bringing like-minded investors together. Being in person creates a synergy and contagious energy you'll never find starring at a screen. Don't miss the boat!
---
More From The Real Estate Guys™…
The Real Estate Guys™ radio show and podcast provides real estate investing news, education, training and resources to help real estate investors succeed.
Let's face it.  Property management isn't the most glamorous profession.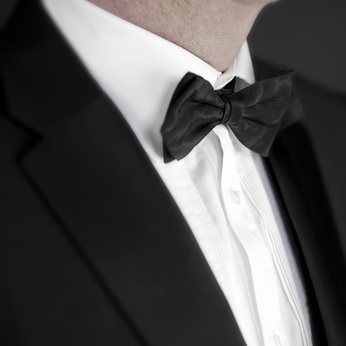 But your property managers are arguably the most important member of any buy and hold real estate investor's team.
So we spied out a 20 year veteran real estate investor who self-manages his dozens of properties and asked him to share some of his secrets for profitable property management.
Under the Cone of Silence in a secret bunker hidden beneath a non-descript building somewhere near the Windy City:
Your suave and debonair host, Robert Helms
His oft kicked in the side sidekick, Robert Helms
An international man of mystery, a double "O" as in Orlando agent….Bond.  Greg Bond
The iconic movie spy, James Bond, was cool with a double O.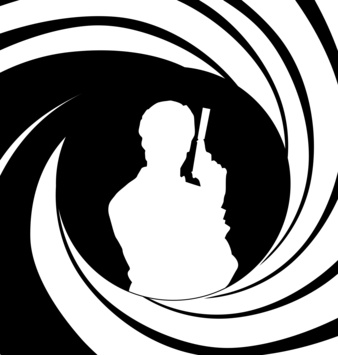 Though it wasn't easy, some how, some way, he always managed to come out on top…in more ways than one.
Why?
He was well-trained, had all the gadgets, he had years of experience, and he seldom lost his composure or sense of humor.
James Bond would have made a GREAT property manager.
We tried to get James for this interview, but he was in the middle of a long shoot with a beautiful starlet.  So we connected with his distant cousin, Greg Bond.
Greg isn't quite the ladies man that James is.  And he doesn't have a license to kill (though we're sure there are those occasions as a property manager when he wishes he did).
But he's one heck of a property manager…which pretty much gives him a license… to print money. 🙂
We first met Greg when he joined us on our 12th annual Investor Summit at Sea™.   When we found out that he owned and managed dozens of properties in Orlando (one of our favorite markets), we couldn't wait to interrogate him.
Turns out, he's very focused on single family homes.  He's particularly active in specific sub-markets and neighborhoods.
He's developed all kinds of techniques for making his properties profitable over the long term….including thriving through the Great Recession, even though Florida was among the hardest hit.
No surprise his success is the result of diligent attention to detail and consistent application of proven practices.
Of course, those practices were proven in trenches over the last 20 years.  So we asked him to share the things he knows today that he wishes we would have known from the beginning.
Greg is a big believer in checklists and standardization.  When his portfolio was small, he could rely on memory and make decisions on the fly.  But when he started having to keep track of dozens of properties, there's too much to carry around in your head.
So Greg has a checklist for tenant screening.  He has standards for paint, floor coverings, door locks, etc.
He's also learned how to buy better, because a reduction in expense is just as good as a rent increase for boosting the bottom line…but it doesn't risk chasing the tenant away.
He shares a lot in the interview, but we also hit him up to write a report on some of his most important tips and tricks.  You can get it for free here.
Meanwhile, we don't want to steal any of Mr. Bond's thunder(ball)…so listen to the interview, then request the report (for you eyes only)…
Listen Now:
Want more? Sign up for The Real Estate Guys™ free newsletter!
Don't miss an episode of The Real Estate Guys™ radio show!  Subscribe to the free podcast!
Stay connected with The Real Estate Guys™ on Facebook!
The Real Estate Guys™ radio show and podcast provides real estate investing news, education, training and resources that help real estate investors succeed.