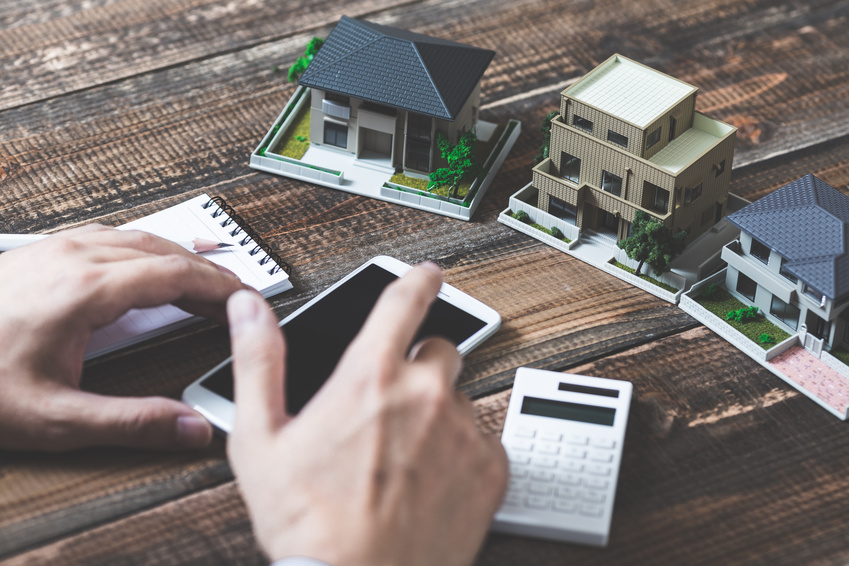 You invest your money to make more money … but there is so much more to life than cash. 
Still, you have to have a way to fund your fun. Some say invest now and play later … but why not invest now AND play now, too?
We're talking about lifestyle investing. 
Beautiful properties are available for you to live in … part of the time … and rent out for the rest. 
In this episode of The Real Estate Guys™ show, hear from:
Your playmaker host,

Robert Helms

His playful co-host,

Russell Gray 

The Grove Resort's

Nick Rohrbach
---
Listen
---
Subscribe
Broadcasting since 1997 with over 300 episodes on iTunes!
---
Review
When you give us a positive review on iTunes you help us continue to bring you high caliber guests and attract new listeners. It's easy and takes just a minute! (Don't know how? Follow these instructions).
Thanks!
---
Lifestyle investing is in style
You can find an investment property that pays you to own it … a place where you can spend time and enjoy yourself. 
It's called lifestyle investing. 
When most people invest in real estate, they don't think about living in the house that they choose as a rental. 
But so many people own a house that they USED to live in … but now rent out. 
Lifestyle investing turns this idea on its head and blurs the lines to bridge the gap. 
You find a property that you would love to spend time in occasionally … and in the meantime, it creates income. 
Most of us invest in rental properties to create wealth so that we spend that money somewhere that we enjoy. 
With lifestyle investing, you buy and asset what you want to enjoy yourself and organize it so that it pays YOU to own it. 
A unique rental niche
In a typical rental property, your tenant normally moves once a year. But a lifestyle property is usually rented by the night … which makes management more expensive. 
On the other hand, while a monthly tenant might be paying the equivalent of $20 a day … a nightly vacation renter could pay several hundred dollars. 
You're paying to have a hands-off experience … and you want to deliver an exceptional service level. 
One of the beautiful things about this niche is that you're marketing to affluent people. You have customers who aren't necessarily as burdened when economic times turn backward. 
Another great thing about resort properties … renters are typically tourists from out of town … which means you aren't as reliant on ups and downs in the local economy. 
And when you have a really unique property, you can attract people from all over the world. 
Don't get us wrong … it's not just the world's most wealthy we're talking about. 
Some people save all year long for their vacation. They are frugal the rest of the year … but when it is time for vacation, they want to have a good time. 
Let's be clear … lifestyle investments are NOT timeshares. 
A timeshare isn't really real estate. It's more like a prepaid vacation. You don't have equity ownership. Lifestyle investments CREATE CASH FLOW. 
If you don't have enough cash to get started, resort properties can be the perfect opportunity for simple syndication. 
With a few owners, you can all use the property for a certain amount of time each year … and share the profits the rest of the time. 
Factors to consider
When selecting a resort property, you need to decide how the seasonal market is. 
It's like being in retail. If you have a strip mall, you know your tenants lose money during the off season … but they make it all up during the holidays. 
If your property is a prime skiing location … think about what happens to it during the summer. 
You need to look at the property as a totality of ownership … and then you have to be really good at managing cash flow. 
The good news is that you don't need to go in blind. It's like we always say … if you're going into a market you're not familiar with … BUILD RELATIONSHIPS. 
In this case, you really want to build relationships with property managers. 
They know the demographic. They know the trends. They know the inventory … and they really know the income. 
It is so important with any deal … and especially with lifestyle investments … to do your due diligence. 
But once you do … if you choose your market correctly … you'll discover a market that is robust and not hung up in too much seasonality …. and then you choose a product that makes sense for you. 
Rentals at The Grove Resort
We caught up with our friend Nick Rohrbach at The Grove Resort to learn more about a really interesting lifestyle investment opportunity. 
The Grove is an amazing resort property in Orlando … amazing facilities, a 7-acre water park, a four-star spa, and a stone's throw from the Disney theme parks.
The people who visit here are all about the lifestyle. 
And for investors, it means owning a beautiful, professionally managed resort property in one of the hottest markets in the USA. 
Nick says that many tourists come to spend their days at theme parks … but then they want somewhere comfortable and luxurious to come back. 
What makes The Grove a unique opportunity is that the big ticket amenities … including the water park … are included in the rate. 
"That's what makes our occupancy higher than average, and average occupancies in the area are already fairly high at 77.5% in Orlando," Nick says.
The Grove caters toward a wide variety of guests … there are spaces for weddings, family reunions, and small conventions. 
The suites at The Grove are all two and three bedroom condos … perfect for families or employees. 
Units are completely turnkey … and managed by a team that has been in business in the area for over 40 years. 
"And Orlando really is a year round destination," Nick says. 
Ultimately … like any investment opportunity … you need to find a deal that works with your personal investment philosophy. 
Interested in learning more about The Grove? "Come on-site and stay with us," Nick says. 
To learn more about lifestyle investing and opportunities at The Grove Resort, listen in to the full episode. 
---
More From The Real Estate Guys™…
The Real Estate Guys™ radio show and podcast provides real estate investing news, education, training, and resources to help real estate investors succeed.
---
Love the show?  Tell the world!  When you promote the show, you help us attract more great guests for 

your

 listening pleasure!
Life and investing are much more than just making money.
Of course, profits are important for funding a fun lifestyle … but why wait?
In this episode, we discuss the idea of investing in beautiful properties you'd love to live in … sometimes … and rent out the rest of the time.
---
More From The Real Estate Guys™…
The Real Estate Guys™ radio show and podcast provides real estate investing news, education, training, and resources to help real estate investors succeed.
---
Love the show?  Tell the world!  When you promote the show, you help us attract more great guests for 

your

 listening pleasure!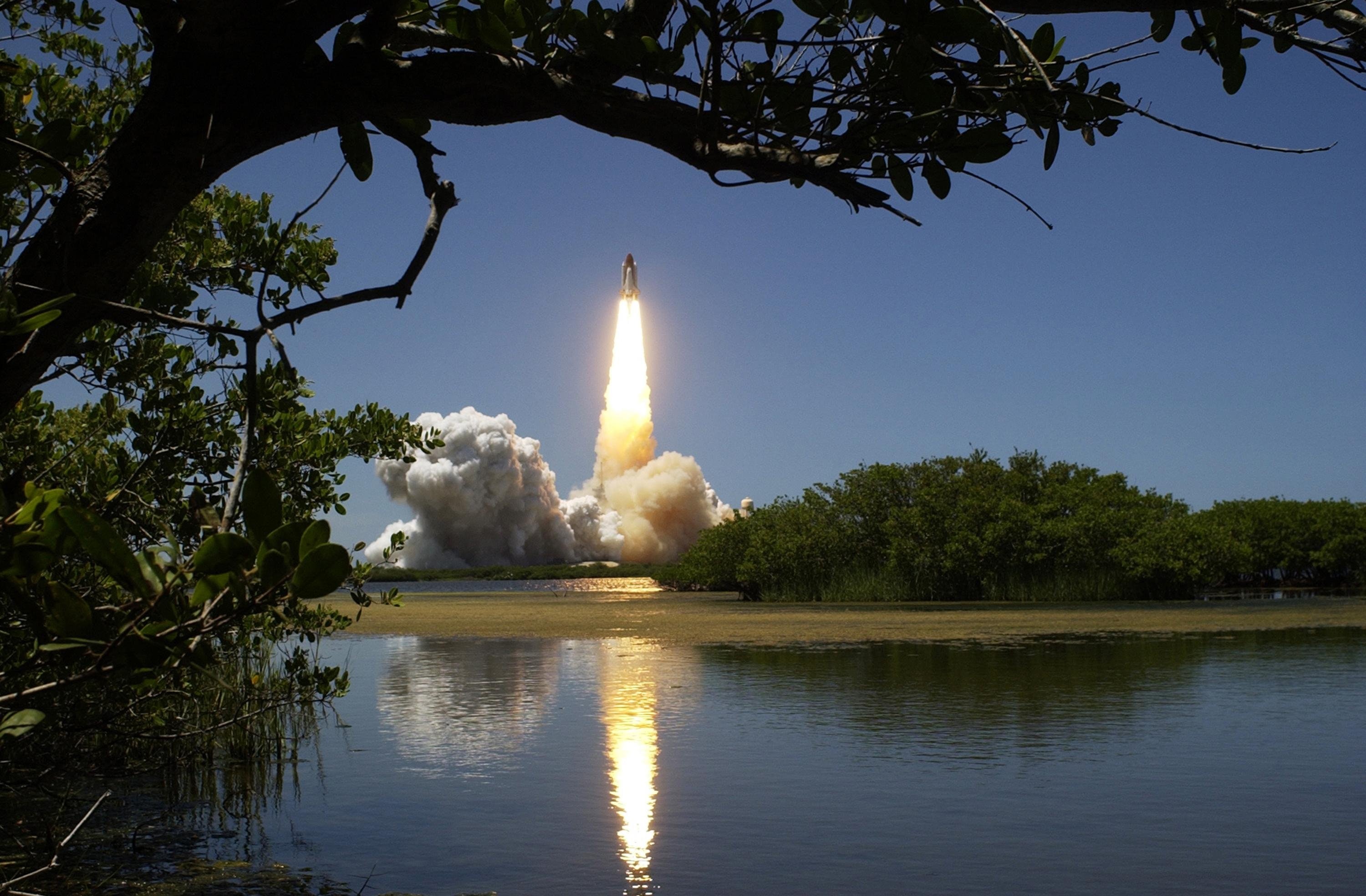 The space race is on!
No … we're not talking about the great cosmos overhead. We're talking about a race for space in a thriving market. 
Central Florida is thriving thanks to international tourism, low taxes, strong population growth, and great infrastructure. 
Billions of public and private dollars are making their way into this market … We've liked it for a long time … and it's getting even better. 
Discover how YOU can cash in on this space race as we hear tips from an on-the-ground expert. 
In this episode of The Real Estate Guys™ show, hear from:
Your out-of-this-world host,

Robert Helms

His out-of-the-way co-host,

Russell Gray 

Central Florida investment property specialist,

Jean Gillen
---
Listen
---
Subscribe
Broadcasting since 1997 with over 300 episodes on iTunes!
---
Review
When you give us a positive review on iTunes you help us continue to bring you high caliber guests and attract new listeners. It's easy and takes just a minute! (Don't know how? Follow these instructions).
Thanks!
---
Welcome to the "space coast"
Today we're talking about a market that is well-positioned for growth and equity … it's the "space coast" in Florida!
Central Florida is one of the markets we've loved for a long time … every time we visit we see cranes helping build new projects. 
When we analyze a market, we look at the dynamics in supply and demand, capacity to pay, and what's going on in mortgage rates and demographics … and don't forget taxes and incentives!
There are so many things happening right now in this particular market that create an environment where equity can really POP. 
One big story of this area is … the space coast. 
For many years, the space industry was 100 percent a government entity. You had NASA … and that was it. 
But when the shuttle program stopped … everything changed. 
Individual businesses and entrepreneurs came in to fill the void and pick up the slack … and things really blasted off!
We see a lot of similarities between what is happening in Central Florida now and what happened several years ago in Silicon Valley. 
These organizations are growing and bringing in a new workforce to fill jobs … but there aren't enough houses. It's a great opportunity as an investor to help find a solution. 
Growth and opportunity in Central Florida
Our good friend Jean Gillen and her team at Gillen & Associates are Central Florida investment property specialists. 
For nearly 30 years, Jean has been actively helping investors cash in on opportunities in this marketplace … she knows this place like the back of her hand. 
For Jean and the investors she helps every day, the space race is real. 
The Central Florida market is uniquely nestled within an hour of three international airports … Orlando, Orlando Melbourne, and Orlando Sanford. 
It's the number one visited place in the world … 75 million people come through each year. 
Some are passing through to other connections. Others come for theme parks and to hop on cruises. And the rest … it seems … come for NASA.
And so many of those people come to stay. 
Over 350 space industry companies have moved to the market … after all, it's the only place in the United States from which you can put a man in orbit. 
A huge amount of millennials have followed those companies for job opportunities … but baby boomers are moving in as well. 
With no intention of retiring any time soon, baby boomers want to live around other baby boomers. The 55+ communities come calling … and they are cheap and cheerful. 
But it's not just the space industry that has come to town. Infrastructure has to grow to serve all those new residents … like doctors, retail, and restaurants.
Florida is also a prime spot for tax incentives … and there's no state income tax. 
"I don't think there is a better economy in the United States right now," Jean says. "Oh, and the weather's good."
Another important thing to note, Jean says, it that many of the people coming to the area aren't necessarily coming for a full-time gig. 
Many of the workers in these industries come on a one or two year contract … which means that these folks will always be tenants … and you can plan on a steady flow of tenants for rentals.
Properties with potential
Most of the houses Jean and her investors work with are new builds that come in at around $210,000. Insurance … including hurricane insurance … comes out to about $600 a year. 
"The hurricane risk in the area is very low. That's why the insurance rates are so low. It should make you feel fairly safe on that front," Jean says. 
Another unique factor in the Central Florida market … it's actually a better deal most of the time to buy a new build over a resale house. 
And tenants are definitely attracted to new … and all the amenities that come with them … granite countertops and stainless steel appliances anyone?
Jean also feels it's important to keep most of the homes owner occupied. 
"It keeps the neighborhood up, so we usually keep the amount of houses owned by investors in a development at 10 percent. It works out so much better that way for everyone," Jean says. 
But as with any market, there are unique considerations to keep in mind. 
Jean says she never helps investors buy lots that are in flood zones. The properties have to be turnkey … and a good school district is always a plus. 
Many of the tenants in the area work several days a week from home … so extra bedrooms that can function as a home office space are a must. 
And Jean is all about beautiful backyards … most lots are a quarter of an acre … and there is no HOA. 
Typically, tenants stay for three years … and tenant-landlord laws are very landlord friendly. 
Joining the space race 
Jean and her team work exclusively with investors … but those investors come from a variety of situations and backgrounds. 
Some are 30 years old … others are 70 … but they're all looking for a profitable deal. 
We've said it before … and we'll say it again … the key to a great deal is finding a market that makes sense, finding the right team, and THEN finding the right property. 
To learn more about Central Florida … and to find out if this it the right deal for you … listen in to the full episode. 
---
More From The Real Estate Guys™…
The Real Estate Guys™ radio show and podcast provides real estate investing news, education, training, and resources to help real estate investors succeed.
---
Love the show?  Tell the world!  When you promote the show, you help us attract more great guests for 

your

 listening pleasure!
Buying an income producing property is an investment in the underlying economy.
That's REALLY where the income originates. That's why we put so much emphasis on market analysis.
Investors who focus exclusively on deal analysis (crunching the numbers on the property) but fail to underwrite the market sometimes end up in a mess.
The context of a deal is the macro-environment … things like interest rates, taxes, energy costs … that affect everyone everywhere.
But there's also regional factors … local taxes, landlord law, supply and demand, and jobs.
Once all those things check out, you (probably through your boots-on-the ground team) go to the street level and start looking for a deal that makes sense by the numbers.
That's because a strong market will lift a marginal deal, while a weak market can suck the life out of even a "good" deal.
Market selection matters.
Of course, that's easy to say. But figuring markets out can be a bit of a challenge.
So we cheat.
While in school it's frowned upon to sneak a peak at the smart kid's homework … in the real world of real estate investing it's actually a preferred practice.
In this case, the very smart folks at Cushman Wakefield recently released a report they call Spotlight on U.S. Employment – A Tale of 35 MSAs.
As you'll see, it's about office space. But even if you're not an office investor, the report is helpful for understanding where jobs are being created … and why.
Remember, market analysis is about economic activity. And even if you're exclusively an affordable housing investor and your target tenant doesn't work in an office … remember, high-paying jobs create a ripple effect.
That's because a six-figure office worker spends a chunk of their income at local businesses … restaurants, healthcare, auto needs, entertainment, etc.
In fact, as Amazon claimed during the highly publicized hunt for their HQ2, each high-paying job creates an additional 4-5 jobs in the local market.
Our point is that tracking the office market can be a good gauge of local economic vibrancy, no matter what type of real estate you're investing in.
So let's dig into the report and see which markets look promising …
"While the U.S. economy has added jobs at a steady pace … the growth in employment has not been evenly distributed."
" … hotspots … have outperformed the national average … based on local market factors."
Isn't that that way it always goes? The world's not fair … and that's GREAT …
… because it means well-informed strategic real estate investors can dramatically improve their odds of success simply by being attentive to market selection.
The CW report looks at 35 markets over 9 years and divides them into categories … All-Stars,Over-Achievers, Middle-of-the-Road, and Late-Bloomers (like us!).
The first three are probably self-explanatory. Late-Bloomers are markets whose growth the last four years is substantially higher than the first five years.
We think there might be some real opportunity in Late-Bloomer markets because they're less likely to attract attention (and competition) from less studious investors.
It's kind of like a team with a few early season losses that gets hot at the end of the season, sneaks into the playoffs ranked low, and then shocks everyone.
We're not saying momentum is all that matters, but it happens for a reason … so it's probably worth a deeper dive.
But let's start with the five All-Stars …
New York City
San Francisco
Riverside / San Bernadino
Austin
Dallas is no surprise to us. We've been attracted to Dallas since the Great Recession.
At least in the beginning, and even to this day, DFW has it all … business friendly, low-tax, great infrastructure, geographically linked economic drivers (energy and distribution). It's awesome.
But NYC and SF? High-tax, uber-regulated, very unaffordable. What gives?
We're guessing it probably has to do with lots of the Fed's easy money flooding into the financial and tech sectors.
Of course, from an income property investing perspective, neither NYC or SF makes much sense by the numbers or the business climate.
And if someone trips over the cord at the Fed and the printing press stops, it might suck the equity out of those markets. We saw a little of that happen as rates rose and the Fed tightened.
And add to that the recent tax code pouring some SALT on the wound, wealthy folks are leaving … and in many cases, taking their businesses and spending with them.
The point is that just because a market is on the All-Star list for job creation and office space absorption doesn't make it a n0-brainer market for residential income property investing.
You still need to use your brain.
Meanwhile, we're guessing the San Bernardino / Riverside market growth is probably distribution related. There's a zillion people in Southern California … and if you want to ship stuff to them fast, you need nearby distribution.
The Inland Empire is among the most affordable and open areas in California to build these big centers. It's also not too far from the ports bringing containers of merchandise for domestic distribution.
So ff we HAD to invest in California again, the Inland Empire would probably be on the short list.
But the bigger lesson here is to pay attention to the role of distribution in driving a market's job growth. It's one of the shining stars of commercial property investing.
And when you dig deeper, you'll see distribution is something several top markets have in common … and those jobs aren't getting offshored … though they could be robotized.
Of course, technology doesn't necessarily kill jobs … but it can move them. After all, robots need to be built, installed, programmed, updated, repaired.
So that's just one more trend for a savvy investor to watch carefully.
Among the Late-Bloomers are markets we know and like are Jacksonville and Memphis. Landlord friendly, good numbers, and apparently some good local economics.
What's educational and fun (at least for real estate junkies) is to look at these "hot lists" and then analyze the markets for similarities and themes.
You'll often find clues about what makes a market attractive to employers and resilient for investors. Then you'll recognize these factors sooner in lesser known markets and able to make your move ahead of the crowd.
Just remember … while sneaking a peak at the smart kid's homework can shorten your learning curve, it's not a substitute for doing your own homework.
Until next time … good investing!
More From The Real Estate Guys™…
The Real Estate Guys™ radio show and podcast provides real estate investing news, education, training, and resources to help real estate investors succeed.
---
Love the show?  Tell the world!  When you promote the show, you help us attract more great guests for 

your

 listening pleasure!
Central Florida Market Update Webinar
Presented by
Investment Property Specialist, Jean Gillen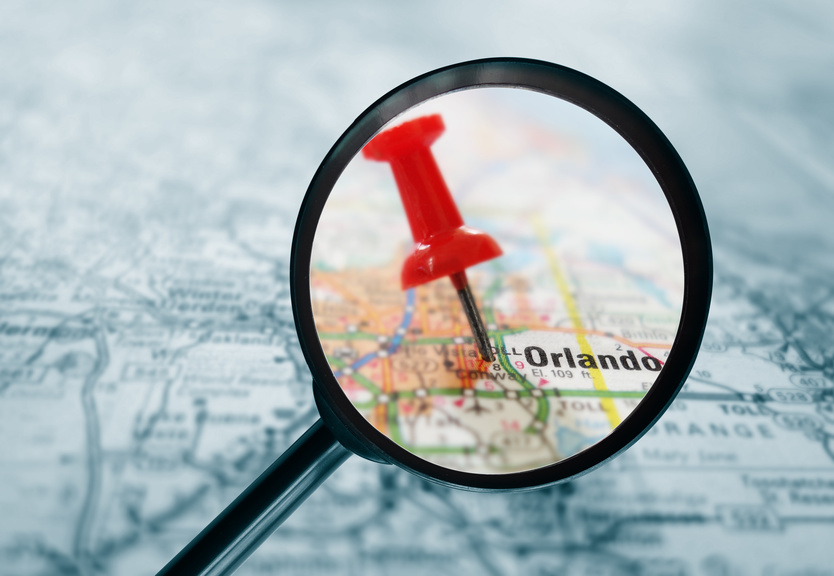 Jean Gillen and her team are experts in the Central Florida market.  After all, they've been active in the market … focusing on serving the unique needs of real estate investors … for three decades.
And as Jean explains in her 20 minute market briefing, there are lots of reasons to like Orlando and the surrounding communities for residential rental real estate investing!
So for a first hand report from your boots-on-the ground market expert …



Simply complete the form below and order immediate access to Jean Gillen's Central Florida Market Update …
The Realty Doctors – Gillen & Associates – Jean Gillen & Wagner Nolasco

Investment property specialists who KNOW the Central Florida market … and want to share their expertise with you!

For nearly 30 years, Jean Gillen has been helping investors cash in on Central Florida!  She knows this market like the back of her hand.   
In partnership with Wagner Nolasco, who has over 18 years of experience in hospitality, commercial construction, and development … This dynamic team is a must-know in your power-Rolodex (Who even knows what a Rolodex is anymore?) 
The Real Estate Guys™ Radio Show listeners are taking advantage of a variety of strategically picked real estate investments in stable, growing Central Florida markets… 
From turnkey homes to huge development projects designed for syndicators to step in and take-on … Jean and Wagner have the knowledge and connections! 
This team works ONLY with investors … so they know the challenges you face and the deals you're looking for.
And pssst … They're open to exploring joint ventures with syndicators!
Plug into their vast network of property managers, insurance companies, lenders, builders … and more! 
They'll help you find the right product or project for you … Whether rent-ready and turnkey single family rentals, apartments, build-to-rent homes, and/or development projects
Talk with the experts who have decades of experience in this market!
Simply fill out the form below to contact The Realty Doctors' team …

Here's what your fellow listeners are saying …
"I am very impressed with the Onboarding processes and their people.
Great group to recommend." - Dave., 
The Grove Resort – Nick Rohrbach and Jean Gillen
It's no secret we're big fans of resort property investing.
It's a great way to derive rents from affluent people who'd probably never rent a home from you.  And with the right property, you can attract tenants ("guests") from all over the world … so you're not as vulnerable to the local economy.
Plus, the property's are nicer … typically professionally managed AND marketed … and if it's a place you might visit for fun anyways, now you can combine some pleasure with business travel and (check with your tax advisor) maybe even pick up some tax deductions.
We went and checked out The Grove Resort in Orlando because it's a REALLY interesting real estate story.  And it turns out it's a really awesome property too!
Plus, it's in one of the greatest tourist markets in the USA … so there's a LOT of reasons to like this project.
If the idea of owning a beautiful, professionally managed resort property in one of the hottest markets in the USA sound appealing to you…
Simply use the form below to contact the fine folks at The Grove Resort & Spa in Orlando, Florida …
You may have heard that it's bad to mix business with pleasure. But, when it comes to lifestyle investing, part of the fun is owning property in a place you love.
Yes, it is possible to make lifestyle investing make sense for you … as long as you follow some important guidelines to line up the numbers, location, and opportunity.
In this episode of The Real Estate Guys™ show you'll hear from:
Your vacation ready host, 

Robert Helms

His in dire need of vacation co-host, 

Russell Gray

Guest,

Nick Rohrbach

, from

The Grove Resort and Spa

in Orlando, Florida
---
Listen
---
Subscribe
Broadcasting since 1997 with over 300 episodes on iTunes!
---
Review
When you give us a positive review on iTunes you help us continue to bring you high caliber guests and attract new listeners. It's easy and takes just a minute! (Don't know how? Follow these instructions).
Thanks!
---
Why a lifestyle investment might be a good fit
Life is too short to be involved in an asset class you don't enjoy. Too many times in real estate, we get hung up on the ROI and let it rule the day. Lifestyle investing spices things up by adding personal enjoyment and personal use into the mix.
With the right strategy, you can tap into a FANTASTIC opportunity for growth. Premium properties fetch a premium price from renters and vacationers. Of course, you'll also be able to enjoy the property with your family and friends.
We've all been on vacation and experienced that "I never want to leave" feeling. But remember, just because a place is nice to visit doesn't mean it makes sense from an investment point of view. Here are a few recommendations to keep in mind.
As with any real estate investment, your research into the market will be worth its weight in gold. This is especially true for lifestyle investing where the durability of rent, the ability to fill occupancy, and the property's long-term profitability will be the difference between a fun investment and a bust.
With a good location, property, and market your investment has the opportunity to weather downturns. People in higher income brackets can afford to go on vacation even if the economy is down.
Bring on a stellar management team
The difference between a fun, hands-off lifestyle investment that you'll love visiting and a drag is a good management team. Property management comes at a higher cost than single-family homes … sometimes upwards of 50 percent … but it gives you peace of mind AND access to amenities that delight and excite high-end vacationers and renters.
Your management team will handle all the bookings, and they have access to wholesale outlets such as Travelocity, Hotwire, Priceline … all the big names people use to get their vacation rentals.
And bonus! When things break, they fix them.
Opportunities abound in Orlando
Orlando, Florida, is the #1 traveled to place in the world. Thanks to Disney World, Universal Studios, and a THRIVING convention market, there's no end of things to do for business travelers and families. And did we mention it's a no income tax state?
We could go on and on about the many reasons why Florida is a consistently hot market and one of our favorite places to visit:
It's centrally located to beaches

It has access to direct flights out of many places from the beautiful Orlando airport

The weather and attractions are top-tier

Convention business is strong and growing
Nobody knows this better than Nick Rohrbach, our guest from The Grove Resort and Spa.
Beyond tourism, Florida has a vibrant, booming economy. "There are 19 [amusement or theme] parks in central Florida alone," Nick says. "Medical City is booming, we have one of the largest universities in the country, University of Central Florida, and over 150 VA hospitals."
Plus, unlike many destinations, Orlando is not seasonal. The average occupancy is about 75 percent year round. Even during the economic recession in 2009, average occupancy never fell below 60 percent.
All of these elements make Orlando a place you might want to keep your eye on.
Filling a niche in the lifestyle investing market
When you're looking for a lifestyle investment, one of the important questions you need to answer is how a particular property sets itself apart from competitors.
Florida's economy is one of the reasons The Grove is such a unique opportunity. Rohrbach explains that the project was originally built in 2007, 2008, and 2009, and all the units were sold to UK investors without closing on a transaction.
While all the units were structurally built, only 184 condos were completed. With some additional cash, amenities, and building out the insides, these units are essentially brand new.
The new ownership at The Grove Resort and Spa has a couple strategies to fill a niche in Orlando:
Amazing amenities

including restaurants, 800 sq. ft. of convention space, and a newly opened water park.

Spacious condos with 2-3 bedrooms

perfect

for families.

Close proximity to Disney World …

only 3 miles away

!
For potential investors and owners, there are plenty of opportunities as well. The Grove has a stellar management company that keeps the property looking fantastic, takes care of you and any guests, and manages all the bookings, repairs, and maintenance.
"The key is really the management," Nick says. "When you talk about having everything in place for lifestyle turnkey investing, you need that professional management so you don't have to deal with anything. The guest experience is very important."
Not only that, but The Grove is continuing to expand, with 878 total units coming online at completion. Only 450 rooms are available now, and they're at 100 percent occupancy! As demand goes up, so will rates … and cash flow from a potential investment.
Make sure the deal works for you
Lifestyle investing can sound like a dream come true, but it still has to make financial sense for you.
Look at a market that appeals to you personally, and then start running some numbers.
For instance, syndication might be the right way to go. You could get creative and discover investment opportunities in a few locations so you'll have access to a bunch of prime vacation spots.
Blurring the line between a pure ROI, detached investment and something you get to enjoy too doesn't have to be out of reach. If the numbers, market, and property make sense, don't be afraid to go for it!
Want to know more about turnkey lifestyle in Orlando, Florida, and things to avoid in the marketplace? Send an email to [email protected] We'll hook you up with a special report with all the details. 
---
More From The Real Estate Guys™…
The Real Estate Guys™ radio show and podcast provides real estate investing news, education, training and resources to help real estate investors succeed.
An essential part of being a real estate investor is finding the perfect combination of market and product type. But markets, product types, and even financing are CONSTANTLY shifting.
How can you read the tea leaves and see what's in store?
Today, we offer some help in the form of Brad Sumrok. Brad has been investing for 16 years. These days, he also spends a significant amount of time teaching investors how to get into the multi-family space.
In this episode, we discuss choice gems from Brad's annual Apartment Market Forecast. We'll also look at what makes a good market and how YOU can get started … or move upwards … in multi-family investing.
In this episode of The Real Estate Guys™ show you'll hear from:
Your princely host, 

Robert Helms

His jester of a co-host, 

Russell Gray

The apartment king,

Brad Sumrok
---
Listen
---
Subscribe
Broadcasting since 1997 with over 300 episodes on iTunes!
---
Review
When you give us a positive review on iTunes you help us continue to bring you high caliber guests and attract new listeners. It's easy and takes just a minute! (Don't know how? Follow these instructions).
Thanks!
---
Three factors of the perfect market
Let's begin with some background.
Sixteen years ago, Brad made his first real estate investment. He didn't start out with single-family homes … No, Brad's first investment was a 32-unit apartment building.
Today, Brad teaches beginning and potential investors how they too can make a mark in the multi-family space with his popular Rat Race 2 Retirement courses.
Last year, his students purchased 37 apartment buildings in 14 different markets!
Along with his results-producing educational program, Brad produces a yearly Apartment Market Forecast … a data-driven report that looks at which markets in the U.S. are hot for apartment investors … and which are not.
The forecast can be divided into two main parts … old markets that still hold water, and new markets that hold opportunity for multi-family investors.
Brad gave us the run-down of his most important factors for investors.
"When I look at investing, I look at three things," he says. "The deal, the market, and the management team."
We asked him to dive into what makes a good market … and why.
Brad said he does tend to like big primary markets in general because of their diverse economies. But he avoids some large markets like Los Angeles, San Francisco, Seattle, and Boston because of laws that are unfavorable to landlords.
For Brad, landlord-friendly laws and strong economies are two major keys to an ideal market.
Brad says investors can find good deals in the suburbs within an hour of many major markets. While city centers may be too hot right now, surrounding areas have a bit less competition.
Besides landlord-friendly laws, Brad says there are two other major factors investors need to consider … asset appreciation and rent growth.
Together, these factors can help investors choose the perfect market.
Some markets, like Cleveland, Kansas City, and Detroit, have higher than average cap rates but negative population and job growth.
Investors want to look for a market that boasts positive scores in all three areas. Some of Brad's top picks for asset appreciation, rent growth, and landlord friendliness are Dallas, Tampa, Jacksonville, Orlando, and Phoenix.
Many investors worry that even in excellent markets, competition has heated up too much and they've missed the party.
To that, Brad says, "If you invest in your education and surround yourself with a good team, the odds are in your favor to make profitable investments."
Investors need to understand that all ships rise … and sink … with the tide.
In good times, rents and occupancy will be high. And in bad times, apartments are a safe haven because there is always a need for housing.
Choosing and financing properties
What kind of properties does Brad advise his students to invest in?
The answer is simple … B- and C-class assets.
The reason? In central urban cores, there is too much supply and not enough demand, resulting in high vacancies and low yields.
Outside the city core, investors can still buy for less than they can build. And if you choose your market smartly, job and population growth will guarantee a demand for affordable housing.
Brad says he generally advises investors to plan to hold on to a property for at least five years.
And in terms of loans, he notes it's essential to have predictability in financing. He works with students to help them obtain 10-12 year fixed-rate loans with an 80 percent loan to value.
It can be hard to find that type of financing in smaller markets and for smaller properties.
But it gets easier, says Brad, when investors realize they don't need to fork up all the money by themselves.
That's where syndication comes in.
To earn more and work less, turn to syndication
Without syndication, many investors run out of money.
Syndication not only allows investors to do bigger deals … it also offers economies of scale.
Larger properties with at least 60 units allow investors to hire a management company with the right level of cost to benefit.
At that size, management costs usually end up at about 5 percent of income, and possibly less if you have more units.
Plus, you get more data, more support, and more resources … for a smaller percentage of your revenue.
It's part of what Brad calls "the magic of apartments." Management costs for single-family homes, by comparison, usually run about 8-10 percent of your gross income.
Why not a 40-unit apartment? Forty units is enough to pay for a full-time person … without fully utilizing their time or efforts. But 60 is just about perfect.
Another benefit of buying big is that you DON'T have to do everything yourself. When you do a syndicated deal with other investors, your main responsibilities shift from the nitty-gritty details to regular communication with your management company about big-picture trends and issues.
The premise of multi-family investing is really the same as single-family … but financing, managing, tenant-landlord laws, inspections, and other factors are a bit different.
All that is learnable, however. To get educated, start by checking out Brad's webinar. He'll discuss why apartment investing is great for building passive streams of income, how YOU can get started, and what his top market picks are for 2018.
Investors evolve with education
In Brad's own words, "Anyone can do it." He told us there will always be competition, but even in today's economy, there are still so many markets that make sense.
"Investors just have to step up to the plate and take a swing," Brad says.
Just as you evolve as an investor, so do markets evolve … slowly, over time. Sometimes the shift happens so slowly … or so suddenly … that investors don't see it coming.
That's why folks like Brad are so important. He knows the apartment market space incredibly well, stays up to date … and is always willing to share his knowledge with other investors.
And although not every investor takes the same path to wealth that Brad did, there's something EVERY investor can learn from Brad's recommendations and suggestions for what makes a good market and a high-return investment.
As real estate investors, we have to take educating ourselves seriously. Whether that starts with a podcast, article, webinar, in-person event, or a training seminar like Brad's, education is the one thing that can help YOU become an effective, efficient investor.
---
More From The Real Estate Guys™…
The Real Estate Guys™ radio show and podcast provides real estate investing news, education, training and resources to help real estate investors succeed.
Last week's U.S. jobs report has been largely reported as positive. 
Of course, real estate investors prefer their tenants actually have jobs, so we agree … any economy creating jobs is preferable to one which isn't.
Here's a few of the headlines and some notable excerpts …
June U.S. jobs report beats expectations – Yahoo Finance, July 7, 2017
"The economy added 222,000 jobs in June, more than expected, while …"
"… the unemployment rate rose slightly to 4.4%."
Weird.  So it looks like the U.S. is still creating more job seekers than jobs. 
Meanwhile …   
" … the labor force participation rate also rose slightly, to 62.8% from 62.7% in May …"
That's pretty slight.   
So there's more people back in the game,  but labor force participation is still among the lowest in 40 years.
"Wage gains in June, however, were disappointing with average hourly earnings rising 0.2% over the prior month and 2.5% over the prior year." 
"In May, wage gains were disappointing, rising 0.2% over the prior month and just 2.5% over the prior year … revised down in Friday's report to show gains were just 0.1% over last month and 2.4% over last year in May."
Okay …  let's take a breath and digest some of this …
First, these are just macro numbers … but all real estate is local.  So don't get too happy, sad, or confused. 
Also, these numbers are seasonally adjusted (no one knows what that really means) and are frequently revised later (as you can see with the May wage gains).
So don't get too attached to the numbers either.
Still, the numbers are important for a few reasons … 
They provide a general idea of the overall direction of things … probably more positive than negative.  It's the macro sea your investments are floating in.

Power players like Wall Street, the Fed, the politicians, corporate CEOs, and credit issuers all think these numbers are important … and they use these numbers to make ivory-tower decisions about interest rates, lending, taxes, and expansion … which affect Main Street investors like YOU.

The numbers START you on the path of digging down into LOCAL challenges and opportunities … jobs, migration, taxes, etc.
For example, the Fed sees low unemployment, higher wages, increased labor force participation as a trigger to raise rates and tighten money. 
This sets off a chain reaction  
Wall Street's extended love affair with bond speculation might be coming to an end … because when rates go UP, bond prices go DOWN.
Conversely, when bond prices go down, rates go UP.
And if you go talk to your friendly neighborhood mortgage professional, you'll discover that mortgage rates very often pivot off ten-year bond yields.
So headlines like these mean more to real estate investors than you may realize … and sure enough …
10-year Treasury yield highest in 8 weeks as global debt selloff resumes –MarketWatch, July 6, 2017
Why a surge in bond yields could be around the corner – CNBC, July 6, 2017 
We could go on and on … but you get the idea.  
As we've been saying for many months, it's probably a REALLY good idea to carefully review all your debt … and make sure you're prepared for the potential of rising rates.
The window of opportunity to tighten things up may be closing.  And it's usually MUCH better to be a lot early than even just a little late.
So that's some of the macro-picture. 
Now let's dig into the jobs report and see if there's some intelligence we can use to identify local challenges and opportunities.
We like this chart from the Yahoo Finance article …
A few observations …
Notice the BIG gainer is Education and Health … followed by a fairly distant Leisure and Hospitaity, which is closely followed by an effective tie for third with Government and Professional and Business Services. 
The TINY contributors are (smallest to biggest) … Manufacturing, Transportation and Warehousing, and Utilities.
You can see who the biggest LOSER is … and who's in the middle.
So what useful insights can we glean from all this?
Big picture, you need to wonder about the REAL strength of an economy which is "growing" in education, healthcare, leisure, hospitality, government, and business services.
Think of it this way …
Is a business that's hiring file clerks, bookkeepers, IT workers, human resource managers and trainers … actually "growing"?
Sure, they're growing payroll and overhead.  But who's bringing in outside revenue?  Who's actually making things and filling orders?  
These are the activities which make a business profitable.
No wonder the U.S. runs a trade deficit.  The economy is largely overhead and consumption. 
So be careful about buying into a sustainable growth argument about any country, state, region or business that's not growing by creating products and selling them.
Everything else are support services which should only grow in SUPPORT of real growth … not in place of it.
With that said, it's obvious from the chart which sectors have the job growth, so regions strong in those areas are probably positioned to have more demand for real estate.
And while it's smart to cautious in these markets, there's nothing wrong with taking advantage of growth in areas heavy in support industries … especially if the region attracts money from outside.
For example, government pulls money in from it's entire jurisdiction.  So properties near government hubs can do well, even if the real productive engine is located elsewhere.
Mining and Logging is interesting for that reason also.  Those commodities are usually sold outside the region.  So they bring money in from afar.  
Meanwhile the jobs are tethered to the geography.  It's hard to move a forest, natural gas well, or copper mine to China or Mexico.
Also, when it comes to commodity-based real estate investing, you can not only play at the residential and industrial property level … owning the building people live, work and shop in …
… you can actually own the very land that's producing the commodity.
Leisure and Hospitality businesses located in the right place can also produce jobs and profit locally from prosperity located elsewhere.
If a hotel or resort location has broad and unique appeal, it can pull customers and money in from around the globe.  
 It's why we like certain parts of Belize, and Orlando.
The lesson here is to dig past the headline numbers and look for the geographic, demographic, and product niches that are out-performing … or have the potential to.
Then start watching from afar.  When you think you see an opportunity, it's probably time to go on a field trip and build boots-on-the-ground relationships to help you find and manage that uniquely profitable property.
Until next time … good investing!  
---
 More From The Real Estate Guys™…
The Real Estate Guys™ radio show and podcast provides real estate investing news, education, training and resources to help real estate investors succeed.