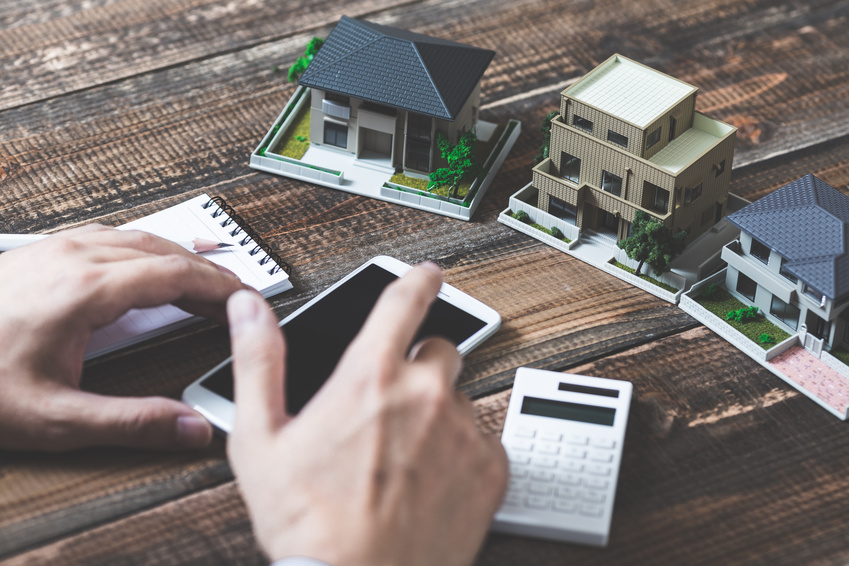 You invest your money to make more money … but there is so much more to life than cash. 
Still, you have to have a way to fund your fun. Some say invest now and play later … but why not invest now AND play now, too?
We're talking about lifestyle investing. 
Beautiful properties are available for you to live in … part of the time … and rent out for the rest. 
In this episode of The Real Estate Guys™ show, hear from:
Your playmaker host,

Robert Helms

His playful co-host,

Russell Gray 

The Grove Resort's

Nick Rohrbach
---
Listen
---
Subscribe
Broadcasting since 1997 with over 300 episodes on iTunes!
---
Review
When you give us a positive review on iTunes you help us continue to bring you high caliber guests and attract new listeners. It's easy and takes just a minute! (Don't know how? Follow these instructions).
Thanks!
---
Lifestyle investing is in style
You can find an investment property that pays you to own it … a place where you can spend time and enjoy yourself. 
It's called lifestyle investing. 
When most people invest in real estate, they don't think about living in the house that they choose as a rental. 
But so many people own a house that they USED to live in … but now rent out. 
Lifestyle investing turns this idea on its head and blurs the lines to bridge the gap. 
You find a property that you would love to spend time in occasionally … and in the meantime, it creates income. 
Most of us invest in rental properties to create wealth so that we spend that money somewhere that we enjoy. 
With lifestyle investing, you buy and asset what you want to enjoy yourself and organize it so that it pays YOU to own it. 
A unique rental niche
In a typical rental property, your tenant normally moves once a year. But a lifestyle property is usually rented by the night … which makes management more expensive. 
On the other hand, while a monthly tenant might be paying the equivalent of $20 a day … a nightly vacation renter could pay several hundred dollars. 
You're paying to have a hands-off experience … and you want to deliver an exceptional service level. 
One of the beautiful things about this niche is that you're marketing to affluent people. You have customers who aren't necessarily as burdened when economic times turn backward. 
Another great thing about resort properties … renters are typically tourists from out of town … which means you aren't as reliant on ups and downs in the local economy. 
And when you have a really unique property, you can attract people from all over the world. 
Don't get us wrong … it's not just the world's most wealthy we're talking about. 
Some people save all year long for their vacation. They are frugal the rest of the year … but when it is time for vacation, they want to have a good time. 
Let's be clear … lifestyle investments are NOT timeshares. 
A timeshare isn't really real estate. It's more like a prepaid vacation. You don't have equity ownership. Lifestyle investments CREATE CASH FLOW. 
If you don't have enough cash to get started, resort properties can be the perfect opportunity for simple syndication. 
With a few owners, you can all use the property for a certain amount of time each year … and share the profits the rest of the time. 
Factors to consider
When selecting a resort property, you need to decide how the seasonal market is. 
It's like being in retail. If you have a strip mall, you know your tenants lose money during the off season … but they make it all up during the holidays. 
If your property is a prime skiing location … think about what happens to it during the summer. 
You need to look at the property as a totality of ownership … and then you have to be really good at managing cash flow. 
The good news is that you don't need to go in blind. It's like we always say … if you're going into a market you're not familiar with … BUILD RELATIONSHIPS. 
In this case, you really want to build relationships with property managers. 
They know the demographic. They know the trends. They know the inventory … and they really know the income. 
It is so important with any deal … and especially with lifestyle investments … to do your due diligence. 
But once you do … if you choose your market correctly … you'll discover a market that is robust and not hung up in too much seasonality …. and then you choose a product that makes sense for you. 
Rentals at The Grove Resort
We caught up with our friend Nick Rohrbach at The Grove Resort to learn more about a really interesting lifestyle investment opportunity. 
The Grove is an amazing resort property in Orlando … amazing facilities, a 7-acre water park, a four-star spa, and a stone's throw from the Disney theme parks.
The people who visit here are all about the lifestyle. 
And for investors, it means owning a beautiful, professionally managed resort property in one of the hottest markets in the USA. 
Nick says that many tourists come to spend their days at theme parks … but then they want somewhere comfortable and luxurious to come back. 
What makes The Grove a unique opportunity is that the big ticket amenities … including the water park … are included in the rate. 
"That's what makes our occupancy higher than average, and average occupancies in the area are already fairly high at 77.5% in Orlando," Nick says.
The Grove caters toward a wide variety of guests … there are spaces for weddings, family reunions, and small conventions. 
The suites at The Grove are all two and three bedroom condos … perfect for families or employees. 
Units are completely turnkey … and managed by a team that has been in business in the area for over 40 years. 
"And Orlando really is a year round destination," Nick says. 
Ultimately … like any investment opportunity … you need to find a deal that works with your personal investment philosophy. 
Interested in learning more about The Grove? "Come on-site and stay with us," Nick says. 
To learn more about lifestyle investing and opportunities at The Grove Resort, listen in to the full episode. 
---
More From The Real Estate Guys™…
The Real Estate Guys™ radio show and podcast provides real estate investing news, education, training, and resources to help real estate investors succeed.
---
Love the show?  Tell the world!  When you promote the show, you help us attract more great guests for 

your

 listening pleasure!
You may have heard that it's bad to mix business with pleasure. But, when it comes to lifestyle investing, part of the fun is owning property in a place you love.
Yes, it is possible to make lifestyle investing make sense for you … as long as you follow some important guidelines to line up the numbers, location, and opportunity.
In this episode of The Real Estate Guys™ show you'll hear from:
Your vacation ready host, 

Robert Helms

His in dire need of vacation co-host, 

Russell Gray

Guest,

Nick Rohrbach

, from

The Grove Resort and Spa

in Orlando, Florida
---
Listen
---
Subscribe
Broadcasting since 1997 with over 300 episodes on iTunes!
---
Review
When you give us a positive review on iTunes you help us continue to bring you high caliber guests and attract new listeners. It's easy and takes just a minute! (Don't know how? Follow these instructions).
Thanks!
---
Why a lifestyle investment might be a good fit
Life is too short to be involved in an asset class you don't enjoy. Too many times in real estate, we get hung up on the ROI and let it rule the day. Lifestyle investing spices things up by adding personal enjoyment and personal use into the mix.
With the right strategy, you can tap into a FANTASTIC opportunity for growth. Premium properties fetch a premium price from renters and vacationers. Of course, you'll also be able to enjoy the property with your family and friends.
We've all been on vacation and experienced that "I never want to leave" feeling. But remember, just because a place is nice to visit doesn't mean it makes sense from an investment point of view. Here are a few recommendations to keep in mind.
As with any real estate investment, your research into the market will be worth its weight in gold. This is especially true for lifestyle investing where the durability of rent, the ability to fill occupancy, and the property's long-term profitability will be the difference between a fun investment and a bust.
With a good location, property, and market your investment has the opportunity to weather downturns. People in higher income brackets can afford to go on vacation even if the economy is down.
Bring on a stellar management team
The difference between a fun, hands-off lifestyle investment that you'll love visiting and a drag is a good management team. Property management comes at a higher cost than single-family homes … sometimes upwards of 50 percent … but it gives you peace of mind AND access to amenities that delight and excite high-end vacationers and renters.
Your management team will handle all the bookings, and they have access to wholesale outlets such as Travelocity, Hotwire, Priceline … all the big names people use to get their vacation rentals.
And bonus! When things break, they fix them.
Opportunities abound in Orlando
Orlando, Florida, is the #1 traveled to place in the world. Thanks to Disney World, Universal Studios, and a THRIVING convention market, there's no end of things to do for business travelers and families. And did we mention it's a no income tax state?
We could go on and on about the many reasons why Florida is a consistently hot market and one of our favorite places to visit:
It's centrally located to beaches

It has access to direct flights out of many places from the beautiful Orlando airport

The weather and attractions are top-tier

Convention business is strong and growing
Nobody knows this better than Nick Rohrbach, our guest from The Grove Resort and Spa.
Beyond tourism, Florida has a vibrant, booming economy. "There are 19 [amusement or theme] parks in central Florida alone," Nick says. "Medical City is booming, we have one of the largest universities in the country, University of Central Florida, and over 150 VA hospitals."
Plus, unlike many destinations, Orlando is not seasonal. The average occupancy is about 75 percent year round. Even during the economic recession in 2009, average occupancy never fell below 60 percent.
All of these elements make Orlando a place you might want to keep your eye on.
Filling a niche in the lifestyle investing market
When you're looking for a lifestyle investment, one of the important questions you need to answer is how a particular property sets itself apart from competitors.
Florida's economy is one of the reasons The Grove is such a unique opportunity. Rohrbach explains that the project was originally built in 2007, 2008, and 2009, and all the units were sold to UK investors without closing on a transaction.
While all the units were structurally built, only 184 condos were completed. With some additional cash, amenities, and building out the insides, these units are essentially brand new.
The new ownership at The Grove Resort and Spa has a couple strategies to fill a niche in Orlando:
Amazing amenities

including restaurants, 800 sq. ft. of convention space, and a newly opened water park.

Spacious condos with 2-3 bedrooms

perfect

for families.

Close proximity to Disney World …

only 3 miles away

!
For potential investors and owners, there are plenty of opportunities as well. The Grove has a stellar management company that keeps the property looking fantastic, takes care of you and any guests, and manages all the bookings, repairs, and maintenance.
"The key is really the management," Nick says. "When you talk about having everything in place for lifestyle turnkey investing, you need that professional management so you don't have to deal with anything. The guest experience is very important."
Not only that, but The Grove is continuing to expand, with 878 total units coming online at completion. Only 450 rooms are available now, and they're at 100 percent occupancy! As demand goes up, so will rates … and cash flow from a potential investment.
Make sure the deal works for you
Lifestyle investing can sound like a dream come true, but it still has to make financial sense for you.
Look at a market that appeals to you personally, and then start running some numbers.
For instance, syndication might be the right way to go. You could get creative and discover investment opportunities in a few locations so you'll have access to a bunch of prime vacation spots.
Blurring the line between a pure ROI, detached investment and something you get to enjoy too doesn't have to be out of reach. If the numbers, market, and property make sense, don't be afraid to go for it!
Want to know more about turnkey lifestyle in Orlando, Florida, and things to avoid in the marketplace? Send an email to lifestyle@realestateguysradio.com. We'll hook you up with a special report with all the details. 
---
More From The Real Estate Guys™…
The Real Estate Guys™ radio show and podcast provides real estate investing news, education, training and resources to help real estate investors succeed.