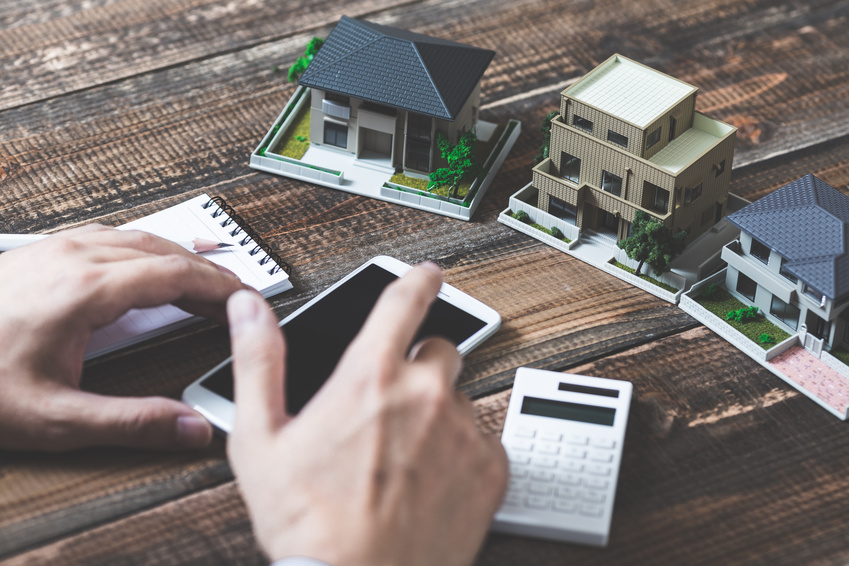 You invest your money to make more money … but there is so much more to life than cash. 
Still, you have to have a way to fund your fun. Some say invest now and play later … but why not invest now AND play now, too?
We're talking about lifestyle investing. 
Beautiful properties are available for you to live in … part of the time … and rent out for the rest. 
In this episode of The Real Estate Guys™ show, hear from:
Your playmaker host,

Robert Helms

His playful co-host,

Russell Gray 

The Grove Resort's

Nick Rohrbach
---
Listen
---
Subscribe
Broadcasting since 1997 with over 300 episodes on iTunes!
---
Review
When you give us a positive review on iTunes you help us continue to bring you high caliber guests and attract new listeners. It's easy and takes just a minute! (Don't know how? Follow these instructions).
Thanks!
---
Lifestyle investing is in style
You can find an investment property that pays you to own it … a place where you can spend time and enjoy yourself. 
It's called lifestyle investing. 
When most people invest in real estate, they don't think about living in the house that they choose as a rental. 
But so many people own a house that they USED to live in … but now rent out. 
Lifestyle investing turns this idea on its head and blurs the lines to bridge the gap. 
You find a property that you would love to spend time in occasionally … and in the meantime, it creates income. 
Most of us invest in rental properties to create wealth so that we spend that money somewhere that we enjoy. 
With lifestyle investing, you buy and asset what you want to enjoy yourself and organize it so that it pays YOU to own it. 
A unique rental niche
In a typical rental property, your tenant normally moves once a year. But a lifestyle property is usually rented by the night … which makes management more expensive. 
On the other hand, while a monthly tenant might be paying the equivalent of $20 a day … a nightly vacation renter could pay several hundred dollars. 
You're paying to have a hands-off experience … and you want to deliver an exceptional service level. 
One of the beautiful things about this niche is that you're marketing to affluent people. You have customers who aren't necessarily as burdened when economic times turn backward. 
Another great thing about resort properties … renters are typically tourists from out of town … which means you aren't as reliant on ups and downs in the local economy. 
And when you have a really unique property, you can attract people from all over the world. 
Don't get us wrong … it's not just the world's most wealthy we're talking about. 
Some people save all year long for their vacation. They are frugal the rest of the year … but when it is time for vacation, they want to have a good time. 
Let's be clear … lifestyle investments are NOT timeshares. 
A timeshare isn't really real estate. It's more like a prepaid vacation. You don't have equity ownership. Lifestyle investments CREATE CASH FLOW. 
If you don't have enough cash to get started, resort properties can be the perfect opportunity for simple syndication. 
With a few owners, you can all use the property for a certain amount of time each year … and share the profits the rest of the time. 
Factors to consider
When selecting a resort property, you need to decide how the seasonal market is. 
It's like being in retail. If you have a strip mall, you know your tenants lose money during the off season … but they make it all up during the holidays. 
If your property is a prime skiing location … think about what happens to it during the summer. 
You need to look at the property as a totality of ownership … and then you have to be really good at managing cash flow. 
The good news is that you don't need to go in blind. It's like we always say … if you're going into a market you're not familiar with … BUILD RELATIONSHIPS. 
In this case, you really want to build relationships with property managers. 
They know the demographic. They know the trends. They know the inventory … and they really know the income. 
It is so important with any deal … and especially with lifestyle investments … to do your due diligence. 
But once you do … if you choose your market correctly … you'll discover a market that is robust and not hung up in too much seasonality …. and then you choose a product that makes sense for you. 
Rentals at The Grove Resort
We caught up with our friend Nick Rohrbach at The Grove Resort to learn more about a really interesting lifestyle investment opportunity. 
The Grove is an amazing resort property in Orlando … amazing facilities, a 7-acre water park, a four-star spa, and a stone's throw from the Disney theme parks.
The people who visit here are all about the lifestyle. 
And for investors, it means owning a beautiful, professionally managed resort property in one of the hottest markets in the USA. 
Nick says that many tourists come to spend their days at theme parks … but then they want somewhere comfortable and luxurious to come back. 
What makes The Grove a unique opportunity is that the big ticket amenities … including the water park … are included in the rate. 
"That's what makes our occupancy higher than average, and average occupancies in the area are already fairly high at 77.5% in Orlando," Nick says.
The Grove caters toward a wide variety of guests … there are spaces for weddings, family reunions, and small conventions. 
The suites at The Grove are all two and three bedroom condos … perfect for families or employees. 
Units are completely turnkey … and managed by a team that has been in business in the area for over 40 years. 
"And Orlando really is a year round destination," Nick says. 
Ultimately … like any investment opportunity … you need to find a deal that works with your personal investment philosophy. 
Interested in learning more about The Grove? "Come on-site and stay with us," Nick says. 
To learn more about lifestyle investing and opportunities at The Grove Resort, listen in to the full episode. 
---
More From The Real Estate Guys™…
The Real Estate Guys™ radio show and podcast provides real estate investing news, education, training, and resources to help real estate investors succeed.
---
Love the show?  Tell the world!  When you promote the show, you help us attract more great guests for 

your

 listening pleasure!
We're just winding up a multi-part real estate investing webinar series we're doing for our friends Chris Martenson and Adam Taggart at Peak Prosperity.
The webinar series is called Real Estate Investing for Profit and Safety.  
The first episode, The Case for Real Estate, is nearly two hours long and free of charge.  You can check it out here.  If you love it, share it with your friends.  If not, let us know.
Our theme, which we think is an important one, is how real estate creates RESILIENT wealth when strategically located and structured.
Of course, if you're a seasoned real estate investor … meaning you've lived through at least the 2008 financial crisis … you may already be convinced.
Even if you're in the group who lost a bunch in 2008 (we feel your pain), hopefully by now you've realized there were lots of people who not just survived … but THRIVED.
So obviously, real estate wasn't the problem.
If you're an active or aspiring syndicator, you may find the series useful for explaining to your prospective investors why real estate is an attractive investment vehicle … and the value YOU bring to them by helping them get in the game.
Of course, for anyone who cares about their financial future, the daily news is full of reasons to look for ways to create stability in their portfolio.
Wild stock market price swings … rampant (seemingly systemic) corruption in large financial institutions … highly uncertain geo-political tensions …
… unprecedented levels of government, corporate, and consumer debt … severely underfunded private and public pensions … Social Security …
Yikes. 
So there's a LOT to be worried about … IF you're betting your financial future on fickle and fleeting asset PRICES.
And with "safe" havens like banks and bonds paying very low to no interest for over a decade, many Mom & Pop investors (and their financial planners) have succumbed to "buy low, sell high" as the means for creating spendable cash. 
Think about that.
"Buy low, sell high" is an investment strategy that tempts amateurs into the rigged casinos to compete with the pros.  
Trading also produces commissions for Wall Street, capital gains for the IRS, and cash float deposits for bankers (who lever it up 10-20x for fat profits so they can afford all those big fines).
And the challenge with "buy low, sell high" is it's SUPER volatile and unpredictable.  Unless you're tethered to the news with lightning fast judgment and reflexes, it's easy to be late to enter or exit the party. 
The "solution" offered Mom & Pop investors is to buy trading software to compete with the pros … 
… or "invest for the long haul in a well-diversified portfolio" because the long-term upward (inflationary) "trend is your friend".
Thanks to the Fed's printing press, buy and hold works for boosting your balance sheet.  But it's only PAPER wealth … unrealized gains.  You can't spend it. 
To have real spendable money to live on, folks need CASH.
To get it … and avoid capital gains taxes … they borrow (confident in their paper wealth).
Or they liquidate capital (eating "the golden goose") …. or take on substantial counter-party risk by purchasing higher yielding, riskier bonds.
Of course, if you're a real estate investor, this is all foreign to you.  It's a game you don't play.  But MILLIONS of people do. 
And as baby boomers pile into retirement in a debt-ridden world where low and falling interest rates are a necessity of systemic survival … 
… finding inflation-hedged, asset-backed sources of reliable, resilient, high-yield, tax-advantaged income is the Holy Grail. 
While not perfect, there's nothing better than income-producing real estate to meet this huge and growing need.
Of course, as we often point out, small-time real estate investing is far too troublesome and inefficient for busy or retired folks to take on personally.
That's why we keep beating the drum for the HUGE opportunity for real estate savvy entrepreneurs to get into the syndication business. 
Syndication isn't just about making money.  It's an important industry to help solve some of the most pressing economic problems facing the United States.
In fact, it's SO important that both the Obama AND Trump administrations took bold action to remove barriers and stimulate the flow of capital into real estate syndications.
THAT alone should tell you something.
You may wonder why the mainstream financial press isn't reporting on this. 
But think about it …
How many mainstream financial journalists are real estate investors or syndicators?
Not many. 
And who buys all those expensive ads on mainstream financial programs?
Big Wall Street firms.
But whether there's some grand conspiracy to herd an unsuspecting public into the sheering pens of the Wall Street / banking cartel's casinos …
… or if it's just big money using their clout to buy ads and exposure for their products and services …
… it's clear most Main Street investors don't understand or appreciate the power of income producing real estate to create resilient wealth. 
But if YOU do, then YOU have a BIG opportunity … both as an investor and as an entrepreneur.
So be careful about getting paralyzed by the daily drama of mainstream financial news … especially when it's related to real estate.
After all, most real estate commentary on mainstream news is directed at homeowners and people buying home builder stocks.
But when home ownership is down, prices are high, or builders aren't building and selling as much … it's all GOOD for landlords.
Besides, no matter what happens economically …
As long as there are people, they'll need real estate … for homes, offices, food, and distribution centers to get products to consumers.  And people always needs places to relax, play, and heal.
Your mission is to acquire the skills, knowledge, and relationships to build a resilient portfolio …
… whether you manage only your own investments, invest through others, or create a business to help others take advantage of all that real estate provides. 
Time will tell … but it seems the global financial order is in the process of concurrent major disruptions. 
For some it will be traumatic and chaotic.  For others it will be exciting and profitable.  
The difference, of course, depends on awareness, preparation, and effective action.
And if it all turns out to be a lot of hype over nothing … well, better to be prepared and not have a crisis … than to have a crisis and not be prepared.
Chaos or calm, real estate is a historically proven place to effectively build, protect and pass on real, resilient wealth.  Tell a friend.
Until next time … good investing!
More From The Real Estate Guys™…
The Real Estate Guys™ radio show and podcast provides real estate investing news, education, training, and resources to help real estate investors succeed.
---
Love the show?  Tell the world!  When you promote the show, you help us attract more great guests for 

your

 listening pleasure!
What do pro investors do when the market show signs of peaking?
They start looking for trouble … in a good way.
Industrial Property Owners Increasingly Go After Value-Add Projects – NREI, 4/19/19
"With prices for stabilized properties rising … industrial owners invest in value-add and redevelopment."
In this case, the trouble is …
"The lack of land for ground-up development in many … markets …" 
That's a supply constraint, which is a favorable problem for creating an equity-building supply and demand dynamic. 
That's because when you can't build more, what's already there is potentially more valuable … IF there's strong demand.
In the case of industrial property, there is currently very strong demand …
 "… the growing appetite for space" in the "red-hot industrial sector …" 
So troubled tenants need more industrial space, but troubled developers can't find big lots of land to build on. 
The existing building inventory is apparently problematic in its current form … or those troubled tenants would be signing big long-term leases on them as is.
So that means more trouble.  This time for current owners of outdated properties which aren't meeting the needs of the changing marketplace. 
Trouble, trouble, trouble, and more trouble … which all spells opportunity for someone. 
Of course, renovating huge industrial properties is a BIG stretch for a Main Street Mom and Pop investor.  These projects take many millions of dollars to get done.  And that's a problem too.
One way to play is to invest in publicly-traded real estate investment trusts (REITs).  But as our veteran audience knows, we're not fans of publicly-traded investments.
Publicly-traded investments are expensive to set up and operate … which dilutes profits to shareholders.  Worse, public shares can be "bet" against in the Wall Street casinos.
On the other hand, a well-run private placement (a syndication), pools the investment power of many small investors into a large, professionally run fund … just like a REIT, but without the Wall Street shenanigans.
So for passive investors, private placements can be an attractive alternative to REITs.  They're just harder for Main Street to find … although it's gotten easier and there are ways to find opportunities.
Of course, for active investors, syndicating is a great way to do bigger, more profitable deals.  It can make sense to share most of the profits with your passive investors because your small piece of a big pie can be very satisfying.
But you don't have to be an industrial property investor to play this game.  In fact, you don't even need to deal in dilapidated properties. 
That's because you're not looking for property problems.  You're looking for people problems … or better stated …
You're looking for people with problems you can solve … profitably.
Consider the plight of home builders …
New-home sales roar to a 16-month high on deeply-discounted inventory – MarketWatch, 4/23/19
It's not necessary to get into the weeds on this one because national housing statistics are fairly meaningless.  There's no useful "average" in real estate investing. 
If that puzzles you, think of it this way …
When you have one foot in near-boiling water and the other in near-freezing water, on average you're comfortable. 
But in the real world, you're in severe pain.
Real markets are LOCAL.  Problem ownerships are INDIVIDUAL.  Every deal is different.  Great deals and bad deals exist at the same time.  Same for markets.  They only average each other out in statistics.
That's why there's SO much opportunity in real estate investing.
Most other forms of investing involve buying the exact same thing everyone else has access to at the exact same price everyone else is paying at the particular time you invest. 
Those non-real estate investors can't negotiate on an individual basis.  All they can do is attempt to time an entry or exit. 
Sure, some of the more ambitious might study fundamentals hoping to find something in the financials others are missing.
But most simply divine charts and graphs looking for signs of a "breakout" against trend line "support" or "resistance" so they can front-run a price move up or down.
Real estate investors look for problems they can solve profitably by adding value … one relationship and property at a time. 
And they know "value" is in the eye of the beholder … whether it's the tenant, buyer, or seller. 
When you focus your attention on creating value for the other party …
… you can charge more rent, reduce turnover, sell for a higher price, buy for a better price, or receive more concessions.
Learning how to identify exactly what with the other party wants is core to the How to Win Funds and Influence People sales training workshop.
While we could talk about adding value to tenants or buyers, for now let's just focus on those new home builders who are dropping prices to move product.
Consider that some of those troubled home builders might be in markets with product types that would make attractive rentals … at the newly discounted price.
You and/or your investors might be able to solve a problem for the seller (the home builder) by buying not just one home, but several all at once … for a bulk discount.
If you've been around awhile, you may remember seeing this movie before … in the run-up to the 2008 financial crisis.
We're not saying another crisis is around the corner.  But who knows?
So it's probably smart to focus on properties and financing structures which emphasize positive cash flow.  This puts you in a better position to ride out a storm should one occur.
Remember … market peaks aren't the time to speculate on further moves up … even if you get a great deal on the buy.  Hot markets can fade fast …
Recently Hot Housing Markets Now See Biggest Sales Declines – Bloomberg, 4/22/19 
Right now, interest rates are back down.  That keeps your mortgage payments lower.
Certain home builder … especially small ones … may be motivated to discount in order to move product in bulk. 
Lower interest rates and lower prices is a combo that helps your initial cash flow.
And if you find the right deal on brand new property … you're less likely to have expensive repair surprises in the early years of ownership.  This gives you time to build up reserves and raise rents as the local economy may permit.
But whether you simply want to write a check and let someone else do the dirty work … or you're the hands-on type who plans to find the deal and oversee it … 
When the market starts to heat up, it's time to focus on building relationships with people whose problems you can solve profitably by adding value.
Until next time … good investing!
More From The Real Estate Guys™…
The Real Estate Guys™ radio show and podcast provides real estate investing news, education, training, and resources to help real estate investors succeed.
---
Love the show?  Tell the world!  When you promote the show, you help us attract more great guests for 

your

 listening pleasure!
The winds of change are swirling like a tornado … even if they're outside your personal horizon at the moment.
That's why we stay up on the lookout perch … watching for clues in the news and shouting out what we see … so you have time to make smart moves.
A couple of things popped up that we think are noteworthy for real estate investors …
Private Equity is Moving in on Single-Family Rentals – NREI Online 2/4/19
"In the past, individual investors owned more than 80 percent of single-family rentals. Since then, the number has fallen significantly."
"…individual landlords have been increasingly marginalized by big institutional investors."
"When banks started to foreclose on mortgages, institutional investors swooped in, leaving individual landlords with new, outsized competition."
If you're an active Main Street individual investor, you know inventory is hard to find in major markets … and it's even harder to make the numbers work.
Of course, the article's author runs a crowdfunding platform, so his implied solution is to join the crowd and invest in a bigger deal.
While we agree with the premise of going bigger, crowdfunding is only a solution for small-time passive investors because of government imposed limits.
So if you're passive and want to go bigger, you need a better answer.  More on that in a moment.
But if you're an active investor, then what?
Starting your own crowdfunding platform is a heavy lift.  You need tech, special licensing, and a crowd.  None are cheap or easy.
So how can an active Main Street investor compete, when the big boys are marginalizing the little guy?
You'll need to find a way to go big and invest outside the box.
For us, that comes in two forms …
First, perhaps the best way for an active Main Street real estate investor to go big is to syndicate private capital.
It's like crowdfunding … without the crowd or tech.  It's still work, but doable for a Main Street individual.  In fact, we know MANY are doing it.
And for passive investors who need in on bigger deals without arbitrary limits, and want to be more than just a face in a crowd or number on a spreadsheet …
…. investing in syndicated private placements opens a world of opportunity.
So the synergy between active and passive Main Street investors should be obvious.  That's why it works.
When it comes to investing outside the box …
… it's REALLY important to pay attention to developing trends … and then paddle quickly and get in position to catch a wave.
For example, there's a huge demographic wave known as the baby boomers.
You've probably heard of it. 😉
Boomers are getting old.  So real estate niches that cater to seniors is a hot sector … in both residential and commercial.
If you're a passive investor, you can invest in a senior housing REIT, a crowdfunded big box project, or a privately syndicated residential facility.
They each have pros and cons.
But right now, margins on residential facilities are pretty fat.  That's because the big boys are playing at the big box level … for now.
When we speak at Gene Guarino's Residential Assisted Living Academy training, we point out … big money won't ignore fat profits forever.
Big money's already moving aggressively into single-family homes … bidding prices up and squeezing out late-to-the party individual investors.
Those who saw the big boys coming and paddled into place early are riding a nice equity wave.
This could easily happen with residential assisted living.  So it's a bit of a land grab right now.  The good news is there's .
That's just one way to invest outside the box.
Another is to pay attention to economic trends and migration patterns.
Think about it …
As big players gobble up inventory in major markets, smaller investors … and eventually big money … will migrate outside the box into secondary markets.
For example, though Dallas is still a solid single-family market … deals are few and far between.
It wasn't always that way.  When we started going to Dallas 10 years ago, it was the front end of a real estate boom that's been GREAT for early adopters.
Today, markets like Kansas City, Salt Lake City and Cleveland are on our radar … each for a different reason, but they're variations on a theme.
These markets have affordable price points with strong cash flows for investors.
They're also attractive to Millennials (another important demographic to watch) who've been priced out of primary markets.
But it's not just the young and cash-strapped who move for financial reasons.
There's another important economic trend we're watching closely, and it's alluded to in this Washington Examiner article …
Cuomo's woe: More taxation means more out-migration
Caution:  This is an opinion piece and you may not agree.
But the point is high-earners are leaving New York to escape high taxes they can no longer deduct from their federal tax bill.
This Bloomberg article elaborates …
Cuomo Blames Trump Tax Plan for Reduced New York Tax Collections
"Governor says wealthy New Yorkers are giving up residences …"
"…leaving for second homes in Florida and other states …" 
Once again, these trends are easy to see coming, watch develop, and then act on … BEFORE they pick up a lot of steam.
We've been excited about Florida for some time … and this whole tax thing just makes it better … especially for nicer properties.
So here's the point …
We got a HUGE wake-up call in 2008 … and it wasn't any fun.  But those lessons help us see trends and opportunities early instead of late.
The key is to pay close attention to clues in the news …
 … then get around REALLY smart people who can help you understand what you're seeing … so you can act decisively.
Because if all you are is aware, but you don't act … you might as well watch game shows.
But when you see a trend and have the right relationships, you can identity opportunities and take effective action quickly.
Everyone's smart in hindsight.  But can you see the future?
Until next time … good investing!
More From The Real Estate Guys™…
The Real Estate Guys™ radio show and podcast provides real estate investing news, education, training, and resources to help real estate investors succeed.
---
Love the show?  Tell the world!  When you promote the show, you help us attract more great guests for 

your

 listening pleasure!
Debt is a lot like religion and politics.  People have strong opinions … so it's risky to talk about it in a group setting.
But we're going to do it anyway … because there's more debt in the world than ever before.  And it has big potential ramifications for real estate investors.
Most real estate investors use debt.  Some because they need to … others because they want to.
Consumer finance gurus hate debt.  They say cut up your credit cards, pay down your mortgage, drive an old car, and brown bag your lunch.
On the other hand, Robert Kiyosaki (the greatest-selling personal finance author in history) LOVES debt …
… but he makes an important distinction between "good" debt and "bad" debt.
"Bad" debt is used for non-productive purposes, and payments come from the earnings of the borrower. 
When you borrow more than you can service and eventually pay off, the debt first enslaves you … then bankrupts you.
That's bad.  And it can happen to people, businesses, and countries.
"Good" debt is invested for productive purposes … creating income and capital gains exceeding the interest expense.  Good debt is profitable.
And when the payments come from the investment itself … the loan is essentially free, the return is infinite, and the debt goes from good to GREAT!
The topic of debt popped up when ex-Starbucks CEO Howard Schultz announced he may run for President.
His pet worry?   According to this Time.com article …
''… the fact that the United States is $20 trillion in debt…" 
Actually, it's closer to $22 trillion.  But who's counting? 
It seems Schultz thinks the MAIN problem is Uncle Sam's debt … and presumably he can fix it.
Maybe.  But we've seen dozens of politicians over the decades … both winners and losers … all warn about the national debt.
But no matter what combination of colors end up in control … one thing is SURE.  The debt grows … and grows … and GROWS.
So even if Schultz runs and wins, he'll probably be the same as Donald Trump, who's no different than Barack Obama, who was no different than Ronald Reagan.
There.  That should have offended pretty much everyone … so now we're all on a level playing field.
But this isn't about politics or personal preferences. 
The whole point is to cut through the noise and look at the structural realities … so we can make better investing decisions.
Here's the dirty little secret … the entire system is debt. 
When currency is borrowed into existence (which is how it works), then it can't be paid back WITH interest … unless you borrow even MORE currency into existence to pay the interest too.
It's an infinite loop of ever-expanding debt.  It's not political.  It's STRUCTURAL.
Like water in an aquarium, you can swim from one end to the other, hide under a rock or behind a plant, lurk in the depths, or float at the top. 
But no matter where you go or how you're positioned, you're ALWAYS in the water.  If you jump out, you suffocate.
Even if you personally manage to become "debt free" … your government goes into debt for you … then uses taxes and inflation to force you to debt service.
Depressed?  Don't be. 
But that red pill reality check is the first step towards "confronting the brutal facts" … a pre-requisite to making better, more pragmatic decisions. 
Robert Kiysosaki understands the financial system is based on perpetual, growing debt.  You can't effectively escape it.
In fact, on our 2012 Investor Summit at Sea™ …  after G. Edward Griffin (The Creature from Jekyll Island)  explained the debt-driven nature of the Federal Reserve system …
… Kiyosaki said, "Don't fight the Fed.  BE the Fed."
That's a LOT of paradigm shattering brilliance all distilled into two short sentences.
But it begs the question … HOW?
Debt. 
The Fed uses debt to create currency and so can you.  The key is to use GOOD debt … and stay keenly aware of where you are in the "cycle."
Consider this truism …
"If something cannot go on forever, it will stop." 
 – Herbert Stein 
Debt can only grow safely if it can be serviced.  When payments are missed, then debts default, credit market seize, and asset prices plunge.
That's what happened in 2008.  And it was GOOD … at least for those who saw it coming (or listened to them) and were properly positioned.
For investors, crashes are like sales.  You can stock up on quality assets … IF you're emotionally, intellectually, and financially prepared to act quickly.
Good debt is the tool of choice for extracting equity while it's available … and having it liquid for the next inevitable shopping spree.
And real estate is the collateral of choice …
… because the cash flows, large loan limits, tax breaks, favorable interest rates and amortization schedules make real estate debt the best good debt available.
Plus, you're double-hedged against inflation because you have both a real asset AND long-term debt.
That's important because …
Out-of-control debt virtually assures currency debasement.
That's wonky talk for inflation. It takes more paper money to buy the same real things.
The sooner you "get real" with real estate, commodities, energy … the better you avoid the inflation tax.  Of course, real estate and oil also help avoid income tax too!
And one last thing …
(thanks to our Peak Prosperity pals Chris Martenson and Adam Taggart for enlightening us)
Economic activity requires resources.  Try making a product without raw materials or energy.  It ranges from not easy to impossible.
Debt requires payments … which come from profits … which come from productivity … which requires resources.
Growing debt requires growing supplies of resources.
But if supplies are limited, then growing demand will inevitably bid UP the prices of those resources.
And those who own, produce, process, and distribute those resources … and along with those who invest in the communities those folks live in … will be enriched.
There's a reason we pay attention to precious metals, energy, farmland … in addition to our fascination with everyday real estate.
Real assets help build a resilient portfolio … even in the midst of a debt-fueled slow-motion train wreck. 
So go ahead and cheer your for your favorite politician.  Watch the Super Bowl, too.  They're both cheap entertainment.
But remember to confront the brutal flaws of a debt-based system and then structure yourself accordingly.
Until next time … good investing!
---
More From The Real Estate Guys™…
The Real Estate Guys™ radio show and podcast provides real estate investing news, education, training, and resources to help real estate investors succeed.
---
Love the show?  Tell the world!  When you promote the show, you help us attract more great guests for 

your

 listening pleasure!
With less than 7 weeks remaining in 2018, we're taking a short break from our obsessive-compulsive perusal of the financial news.
Because with an exciting New Year about to begin … full of hope, challenges, and opportunities … it's a great time to focus on some important fundamentals.
Lesson# 1:  Invest in yourself first and frequently
Think of the amount of money you put into fixing up a property in the hopes of generating a few thousand dollars of profit or cash flow.
How much MORE important are YOUR education, skills, and network over the rest of your career?
For a fraction of what you'll spend sprucing up just a single property, you can increase your sales skills, gain more strategic clarity, expand your economic education, and grow your professional network.
Any ONE of those things can pay you back 10x or more in just a few years.  Plus, investing in your education and networks sets you up for …
Lesson #2:  Focus on relationships, not transactions
Sure, we understand you need to do deals … to produce profits … so you can pay the bills and keep investing.  But transactions are really just a by-product of great relationships.
When you put the transaction over the relationship, you risk killing the goose that lays the golden eggs.
And remember, every person you know knows MANY more people you don't.
So even if the person in front of you isn't ready to do a deal today, someone they know might be.
This is where YOUR education and network come into play …
When you know things other people don't, but need to … or when you know people other people don't, but need to …
… YOU have something of great value to enhance a relationship or work through one contact to reach another.
Most people won't give you a referral if they think you want to sell their referral something.
But they'll happily connect you if they think you will HELP their referral.  That's based on trust, which is based on the relationship.
It sounds so easy … and it is.  But for some reason, most people focus on the small value of the transaction and miss the HUGE value of the relationship.
Lesson #3:  Emphasize mission and values
The old adage says, "People don't care how much you know, until they know how much you care."
It's true.  But it goes further …
People do business with people and brands they trust.  And when you focus on mission and values, and filter all you say and do through them …
… over time, you'll create a trustworthy reputation.
Of course, a good, trustworthy reputation will attract more people into your life … and that means more relationships, and ultimately, more deals.
Lesson #4:  Build a business and portfolio that works for YOU … and not vice-versa
We're old enough to remember when Michael Gerber's now classic title, The E-Myth, was the hot new business book.
But the timeless lessons are as applicable today as ever.
Too many people … employees, entrepreneurs, and investors … do the "two-step."
They set out to do whatever they can find to make money based on the belief that if they can just make enough money, THEN they can go do what they REALLY want.
The problem is when you don't love what you do, either you let off the gas and never really succeed …
… or worse, you lose yourself in service to a business, portfolio and lifestyle you don't really enjoy.
And then you just hold your breath until the day you can sell it or retire on your investments.
Better to ask yourself EARLY what's really important to you … how you want to live … what you love to do … and then build a business and/or portfolio around THAT.
It's a harder problem to solve, but you'll LOVE the answer when you find it.
Lesson #5:  Develop and maintain a clear vision
We all run around with pictures in our mind. How we see the world … how we see ourselves … what we're working to accomplish.
The challenge for many is the picture is fuzzy.
It's like driving in the fog.  You have a sense of direction … but aren't exactly sure how to get there.
You're feeling your way … scared to go too fast and miss a turn or fall into a ditch.
Yet some people are taking bold action and moving aggressively through life.
What's the difference?
Clarity.
Bold action takers can "see" exactly where they're going, what they're building, and WHY … and that vision inspires and emboldens them to move towards the goals with enthusiasm and confidence.
We say, "When you have clarity of vision, strategy and tactics become evident."
So when you're not sure what to do, focus on your vision.  Just seeing the end from the beginning is often enough to tell you what to do next.
Lesson #6:  Always see the downside
Really?  Doesn't focusing on the negative create paralysis?
Only for amateurs.  Pros are more afraid of what they DON'T see than what they do … because you can't avoid or manage risks you aren't aware of.
Billionaire real estate investor Sam Zell says everyone sees the upside.  That's what they look for and what motivates them to go for it.
But Zell says his success comes from being able to see the DOWNSIDE too …  and then making plans to mitigate it … even if it means walking away.
Pessimists ONLY see the downside and can't act.  Optimists only see the upside and hope for the best.
We're pretty sure hope is not an investment strategy. Be a realist and get good at seeing and managing risk.
Lesson #7:  Always pay attention to cash and cash flow
Profit and net worth are important.   Cash and cash flow are essential.
A business mentor of ours once taught us that cash is like oxygen, while revenue is like water, and profit is like food.
You can survive for a long time without profit … if you have revenue and cash.
You can survive for a little while without revenue … if you have cash.
But run out of cash … and you'll be dead very soon.
Pre-politician Donald Trump once told us it's always good to have cash in the downtimes. We say, "Cash Flow controls and Cash Reserves preserve."
So have some liquidity at all times. Write off the lost opportunity cost on the cash as an insurance premium.
And do NOT count on credit for liquidity. We did that once … and it didn't end well.  Lenders tend to cut off credit when you need it the most.
Bonus Lesson:  Use firewalls to avoid portfolio contagion
Let's face it.  Some investments are more risky than others.
But if you don't have firewalls, then just ONE risky investment can implode your entire portfolio.
You might have a solidly built, cash-flowing portfolio of properties, and a high net worth with good liquidity, and hedges against inflation and deflation.
But just ONE lawsuit, or personal loan guarantee on just ONE risky deal, or pulling money out of performing property or business to feed a loser …
… and EVERYTHING goes … UNLESS you use legal structures, mental discipline, and emotional control to isolate risk.
It's a bigger topic than we have time for here, but we address it in ourIntroduction to Strategic Real Asset Investing webinar.
You can get the webinar as a free bonus when you order the Future of Money and Wealth video series … which is a great primer on several risks ALL investors should be paying attention to right now.
Until next time … good investing!
More From The Real Estate Guys™…
The Real Estate Guys™ radio show and podcast provides real estate investing news, education, training, and resources to help real estate investors succeed.
---
Love the show?  Tell the world!  When you promote the show, you help us attract more great guests for 

your

 listening pleasure!
You've probably heard the popular adage, "Get rich in a niche!"
But what does that really mean?  And how do you do it?
The premise is when you work or invest in something with a high barrier to entry, or that few strong players know about, you face less competition and can therefore enjoy better profits.
Makes sense.
The challenge is finding and mastering the niche.  And common sense says a profitable niche doesn't stay secret for long.  So when you find one, it's wise tomove quickly and capitalize ahead of the crowd.
Of course, all that sounds good on the chalkboard.  But how do you make it work in the real world?
We look for clues in the news … and this headline caught our attention …
Sovereign Wealth Funds, Private Equity Step Up MOB Acquisitions
For the unfamiliar, MOB stands for Medical Office Building.
Obviously, MOB is a niche, and sovereign funds and private equity are BIG players … with big research budgets and smart analysts.
So watching what big players are doing is one way to identify a hot niche.  Then you look for a niche within a niche where Main Street investors can play.
But first, let's look at why the big boys like MOB …
" … increasingly view medical office space as a core property type with strong fundamentals."
" … demand for space continues to grow amid an aging population in need of more medical services …"
 "This particular sector of commercial real estate benefits from one of the largest and fastest-growing components of the U.S. economy: healthcare … "
That "aging population" they're referring to are the baby-boomers.  This huge demographic wave is sometimes called "the silver tsunami" because of its economic size and impact.
It's something we've been following closely … including which industries and geographies stand to benefit.
But if the big boys are already in the space, is it too late?  Or is there still opportunity for Main Street investors?
We think there is.  And clues in the article support the thesis …
" … risks facing medical office investors …  tenants are increasingly facing reimbursement pressures from insurers and government payors such as Medicare and Medicaid … " 
"…  medical office facilities do not offer tenant diversification … tenants are exposed to the healthcare sector, unlike conventional office buildings …"
 " … a shift of providing high-quality care … [in] alternative settings …" 
So let's consider how these clues might fit together to spell opportunity …
First, it's not MOBs that big money is excited about.  It's the demographic and industry that the properties support.  It's about elderly people and healthcare.
The properties are actually a problem because they're specialty use.  A medical building is typically only suited to medical uses.  That can be risky.
So, even though medical buildings appear strong for the long haul, it's still a one-trick pony.  If the sector cools, you're trapped in a property that's not of much use for anything else.  Yikes.
Next, the tenants of MOBs are healthcare providers whose income is largely derived from insurance and government reimbursements, which are facing downward pricing pressure.
Savvy landlords always look past the tenant to the tenant's ultimate source of income.
In this case, "commodity" healthcare providers are getting squeezed by stingy insurance companies and social services.  Not good.
Lastly, the article reports a "shifting preference" by tenants (healthcare providers) towards "providing high quality care [in] alternative settings …"
Now THIS is interesting!
It seems those providers being squeezed are moving towards sub-niches where there's more profit.
In fact, people we know in healthcare say a popular strategy for combating the declining margins of "commodity" healthcare …
(commodity healthcare are the kinds of services major insurers and government programs aim their cost-cutting strategies on)
… is to focus on boutique services for affluent clients who pay by cash or through private insurance.
That's a clue.
How can Main Street real estate investors play?
Since we've already identified the demographic (boomers) and economic sector (healthcare), let's focus on the property.  After all, we're real estate guys.
We're looking for a property well-suited to a boutique healthcare for an affluent, self-paying, or privately insured sub-demographic.
Of course, Main Street real estate investors aren't healthcare professionals.
So we either need to find tenants who are, or find a simple healthcare service we can deliver through readily out-sourced operators.
And we'll need to pick a property type that works well for the healthcare service … but also other things, so we don't get trapped in a single-purpose property.
Sounds like a tall order …
Or maybe the answer is right in front of you … or next door … or down the street.
Single-family homes!
But not just ANY single-family homes … residential assisted living homes.
This is an exciting sub-niche of the healthcare real estate niche that checks a lot of boxes …
First, your tenants are the parents of boomers (today) … and will soon be the boomers themselves.  That's a substantial long-term pipeline of tenants.
Plus, boomers are the most affluent demographic right now … and paying for Mom or Dad's care is a TOP budgetary priority.
It's always good to be at the front of the line for getting paid.
Also, care fees (rent) are often paid out of a combination of the parents' estate, private long-term care insurance policies, or incomes and assets of the adult children.
So when you're in what our residential assisted living guru Gene Guarino calls "the sweet spot" … you're not dependent on government reimbursements.
Residential assisted living homes are boutique, high-quality, "alternative setting" healthcare … which, as the article points out, is the trend.
Another investing adage is, "The trend is your friend".
Check.
Next, residential assisted living homes are NOT big, single-purpose commercial buildings well-suited only for use as a medical facility.
Residential assisted living homes are operated in single-family houses located in regular residential neighborhoods.
No special zoning.  No commercial location.
So if for some reason the bottom falls out of the sector … the home can be rented to a residential occupant (albeit at a much lesser rent), or simply sold on the open market to an owner-occupant.
In other words, you've got multiple exit strategies.  You aren't trapped by your niche.  This mitigates one of the major risks the big boys fear.
Check.
But perhaps one of the greatest advantages in the sub-niche of residential assisted living homes is the ability to QUICKLY right-size to changing market conditions.
Big-box commercial properties are all-or-nothing propositions.  That's another worry for the big guys.
When you have a 120-bed medical facility and profits get squeezed or things slow down, you still have 120-bed facility … and all the fixed costs which come along with it.
There's no throttling capacity up or down based on demand.
But when you own ten 12-bed homes and things pick up a little … you simply add one more home to your collection and increase capacity to 132 beds.
Compared to a big-box, the properties are easy to find, set up, and get optimized.  You can catch an "up" wave sooner and ride longer.
Even better, if things slow down, you simply consolidate your residents into fewer homes … and sell or rent out the excess properties individually.
Again, there a multiple exit-strategies, and when it comes to real estate, single-family homes are arguably the most liquid.  A big-box?  Not so much.
This is HUGE in terms of maintaining profit margins … even in a declining market.
Think about it …
A big-box can't cut facility overhead.  They either own the whole property or they don't.  It's all or nothing.
So the only way preserve margins when occupancy is down is to cut back on staffing, care, and amenities.  Not good for the resident under care, nor the staff or brand.
Meanwhile, the residential assisted living home operator has an advantage …
While the big-box cuts services, the more nimble RAL operator can right-size and maintain or even improve services … and attract an unfair share of residents in a competitive market.
Big check.  And who doesn't like big checks?
But whether or not residential assisted living is for you … (though it probably will be some day … we all get old) …
… there are still great lessons to glean about strategic sub-niche investing to find profits under the radar (at least temporarily) of the big players.
Until next time … good investing!
---
More From The Real Estate Guys™…
The Real Estate Guys™ radio show and podcast provides real estate investing news, education, training, and resources to help real estate investors succeed.
---
Love the show?  Tell the world!  When you promote the show, you help us attract more great guests for 

your

 listening pleasure!
There's a BIG story developing … something we've been tracking for years …
… which might be about to create a SEA CHANGE for investors all over the world … including YOU.
Here's a headline you SHOULD be aware of but might have missed …
China sees new world order with oil benchmark backed by gold – Nikkei Asian Review, September 1, 2017 
There's SO much to say here, it's hard to know where to start.
We'll hit some highlights … and refer you back to some of our previous coverage of this VERY important topic.
First, let's quickly consider …
WHY this matters to real estate investors … 
If you denominate your net worth, assets, debt, or income in U.S. dollars, then you should care VERY MUCH about the future and health of the dollar.
Ditto if you utilize debt or care about the impact of interest rates (and you should) … on your mortgages, the stock and bond markets, as well as the overall economy.
And if you're an American or invest solely in the U.S., the health of the U.S. dollar and economy should be of even GREATER interest to you.
So yes, what China is doing with gold and oil matters a LOT to real estate investors … especially in the United States.
What's the big deal?
First, this recent move by China is the latest in a long series of moves they've been making to undermine the role of the U.S. dollar as the world's reserve currency.
This is something we've been tracking since 2009, when we first read about China's concerns about U.S. debt and interest rate policy.
We continued to track China's actions and made this the focus of our remarks in our 2013 presentation at the New Orleans Investment Conference.
Shortly thereafter, we expanded on the situation in our special report on Real Asset Investing.
We've also talked about it on our radio show and in our blog.
So if you're new to this whole subject, we recommend you go back and review those reports, broadcasts and blogs.
For now, just understand China has been overtly, aggressively and systematically working to undermine the U.S. dollar's uniquely powerful role in global finance.
This latest move is a HUGE next step in unseating the dollar's dominance.
The rise and (potential) fall of the U.S. dollar …
If you're unfamiliar with U.S. dollar history, schedule some time to study it.  It's too big a topic to unpack here.
For now, we'll simply point out that the U.S. dollar was originally backed by gold from its inception and when it ascended into its role as the world's reserve currency at Bretton Woods in 1944.
The gold backing was broken in August 1971 when then-U.S. president Richard Nixon defaulted on Bretton Woods.  Gold soared and the dollar crashed.
The U.S. quickly cut a deal with Saudi Arabia … where the Saudis would use their influence to force oil shipments to be settled in U.S. dollars.
This "petro-dollar" deal created a huge and persistent demand for dollars …
… and protecting the petro-dollar has been a focus of U.S. foreign and trade policy ever since.
To further bolster the dollar, then-Fed chair Paul Volcker jacked-up interest rates to over 20%, which had a profound impact on the U.S. economy … and real estate.
All this to say … gold, oil, the dollar, and interest rates all impact each other … and have been VERY important to maintaining U.S. dominance around the world.
So it's no surprise other countries looking to increase their influence in the world are interested in all those things … and you probably should be as well.
Chinese currency to be backed by gold …
So let's take a look at some of the notable statements in the news article …
"Yuan-denominated contact will let exporters circumvent US dollar"
"Yuan-denominated gold futures have been traded on the Shanghai Gold exchange as part of the country's effort to reduce the pricing power of the U.S. dollar"
"China is expected shortly to launch a crude oil futures contract priced in yuan and convertible into gold … could be a game-changer for the industry."
"… will allow exporters such as Russia and Iran to circumvent U.S. sanctions …"
"… China says the yuan will be fully convertible into gold in exchanges in Shanghai and Honk Kong."
Think about this …
When oil exporters … like Iran, Russia and Venezuela… can circumvent the U.S. dollar in oil trade … and get GOLD instead of U.S. paper which can be printed out of thin air …
…which do YOU think they'll choose?
And how influential will U.S. sanctions be (i.e., getting locked out of the U.S. dollar and banking system) when countries can do business without the dollar?
How important will GOLD become as more and more international trade settles in gold-backed yuan instead of nothing-backed dollars?
How unimportant will dollars become?  Where will the bid move?
Is THIS why gold has been moving up lately?  Is this why the dollar has been falling?
Why did U.S. Treasury Secretary Mnuchin pay "a rare official visit" to Fort Knox and subsequently tweet, "Glad gold is safe!"?  All of the sudden gold is interesting to the Treasury?
Meanwhile, Germany recently completed a repatriation of a big chunk of their gold … ahead of schedule.  Maybe the rush is to pacify voters in the upcoming election … or maybe there's another reason?
Of course, way back when China began publicly expressing concerns about the U.S. dollar … and taking steps to mitigate its own exposure to dollar denominated assets …
… several countries joined Germany in taking steps to repatriate their gold from foreign hands.  That feels a lot like a "run" on the bank … and it began long before any of the current elections.
Besides, if gold is really just a barbarous relic with no role in modern finance as some claim … then why all the fuss?
As you can see, this all raises a LOT of questions. 
What's an investor to do?
First, simply understand the fate of the dollar has a PROFOUND impact on anyone who earns, saves, invests or borrows in dollars.
If that's you, then this is an IMPORTANT topic for YOU to pay attention to.
Next, be encouraged there are investment strategies which you can use to mitigate risk and generate profits … even in the face of a falling dollar.
We discuss some of these in our special report on Real Asset Investing.
Get and stay connected and informed.  That's why we attend the New Orleans Investment Conference and produce the Investor Summit at Sea.
Right now, it's more important than EVER to attend events like these.
It's where you hear from thought leaders, focus deeply on important topics, get into great conversations with like-minded people and subject matter experts …
… and form valuable relationships with people who can help you implement useful strategies.
The WORST thing you can do is ignore it all and hope nothing's going to change. The world is changing whether you know it, like it, or understand it.
How you choose to respond will determine how it changes for you.
Until next time … good investing!
---
 More From The Real Estate Guys™…
The Real Estate Guys™ radio show and podcast provides real estate investing news, education, training and resources to help real estate investors succeed.
Ready to invest in real estate, but don't have the capital?
Acquiring capital is an oft-looked part of building your real estate portfolio. But don't fret … where there's a will, there's a way. Over and over, we see creative solutions for investors' need for capital.
The latest expert guest on our latest show offers new capital ideas WE hadn't even heard of yet.
We always like sharing interesting new ideas, especially those that give real estate investors a competitive advantage. So listen in, and hear how Joe Nielsen at Clear Capital Group, Inc., can help you turn your real estate investments into a REAL business.
In our latest show you will hear from:
Your master debt collector, Robert Helms
His number-crunching co-captain, Russell Gray
Real estate investor, advocate for small business owners, and founder of Clear Capital Group, Joe Nielsen
---
Listen
---
Subscribe
Broadcasting since 1997 with over 300 episodes on iTunes!
---
Review
When you give us a positive review on iTunes you help us continue to bring you high caliber guests and attract new listeners. It's easy and takes just a minute! (Don't know how? Follow these instructions).
Thanks!
---
The need for alternative capital solutions
Joe Nielsen, a long-time listener of our show (thanks, Joe!), was growing his own real estate portfolio and needed capital.
After spending many weeks … which turned to months … filling out endless applications and providing volumes of documentation only to be declined and forced to start over again, Joe kept thinking, "There must be a better way."
In fact, if you're looking for capital from banks and credit unions, stats are stacked against you. Less than 10% of businesses that seek funding actually get it.
So Joe created a new capital solution. He founded Clear Capital Group, Inc., a specialty commercial finance firm, to help the 90% who are rejected by banks.
Debt: A critical tool for real estate investors
Before we dig into details on how Joe at Clear Capital Group can help you, let's talk about why debt is a GOOD thing in real estate.
Some people are raised to be debt-adverse, in every situation. Let's back up and think about this though. There are two kinds of debt, and they are majorly different. Our quick definitions:
Bad debt –High-interest rate credit purchases on consumer goods that offer little to no return in value. You PAY to have this kind of debt, sometimes twice as much as the item's original cost.
Good debt –Provides you a long-term return through an investment. This kind of debt PAYS YOU to own it.
See the difference?
In real estate, debt is a critical tool. In fact, the GOAL is to accumulate debt. Our friend and mega-bestselling author, Robert Kiyosaki, says the right debt is a very good thing because of leverage and tax benefits.
We use debt prudently when it's available. (Remember, debt not always an option! Sometimes we go through whole economic cycles when it can't be accessed.)
Managing your portfolio of debt
So with that primer, a lot of people don't pay enough attention to managing their debt. They focus more on the monthly grind of covering utilities, property management, and maintenance.
Banks know this, so traditional lenders often require you have "debt-coverage ratio," meaning you have enough cash flow coming in, they feel confident you won't default.
When you get a loan on property, be prudent about it. Do your homework. Make sure you understand your credit, cash, and income sources.
Now you're dealing with the financing needs of business. Growing your business means investing in more properties, so you save up a down payment and do it again.
Once you have several loans under your belt, it gets harder to get more. That's where Joe and Clear Capital Group can help.
Seeing capital options more clearly
Clear Capital Group helps real estate investors across the United States get access to capital.
For example, if an investor has 10 properties and wants to invest in another one, the bank will likely tell them, "Sorry, you're maxed-out on debt."
Clear Capital Group can take those properties off of an investor's private portfolio, so their debt-to-income ratio is viewed more favorably.
"You can have as many transactions as you want with healthy debt," says Joe.
Another option is "wrapping them up" and getting a blanket loan. "This makes it more flexible and clears up the mess of being 'Fannie and Freddied out' that happens to a lot of investors," Joe says.
Underwriting with Clear Capital Group is similar to a multi-family apartment building, and they do have some restrictions. For example, your properties need to be similar product types in near proximity to each other.
They will view your portfolio as a solid mass, and hope to see at least an 80% occupancy rate. Their fees and terms are for a 20-30 year amortization, and although their rates are higher than bank financing, they are fixed for 7-10 years.
"We can turn you into a legitimate business that we can lend to," Joe says. "For example, this capital could help you with fixing and flipping so you can pay contractors and cover cost of materials."
The biggest mistake investors make
Joe says it's a mistake to find a property before you've found your financing.
"I educate my clients to prepare for financing first, THEN find the property that fits your strategy," Joe says. "Seek out a lender and understand your financial profile," advises Joe. "You want to identify the options available to you."
This reminds us of our secret to finding a great deal: your Personal Investing Philosophy.
We also say there's a "Personal Funding Philosophy" – meaning you need to determine the amount of risk you're willing to take.
At Clear Capital Group, they help you in three ways in their complimentary initial consultation:
Identify the options available to you.
Determine a strategy.
Help you achieve it by connecting you to the right lender.
We're personally very excited about the tools available, some of which we didn't know about. You can learn more in Joe's report, "Tools for Funding Your Real Estate Investing Business," which you can get by emailing tools@realestateguysradio.com.
Remember, a consumer thinks about saving, where an investor thinks about profit.
When you've got access to capital, you differentiate yourself. You're not competing with every mom and pop investor out there.
Give yourself a competitive edge in the marketplace with Joe's report, and 'til next week … go make some equity happen!
---
 More From The Real Estate Guys™…
The Real Estate Guys™ radio show and podcast provides real estate investing news, education, training and resources to help real estate investors succeed.