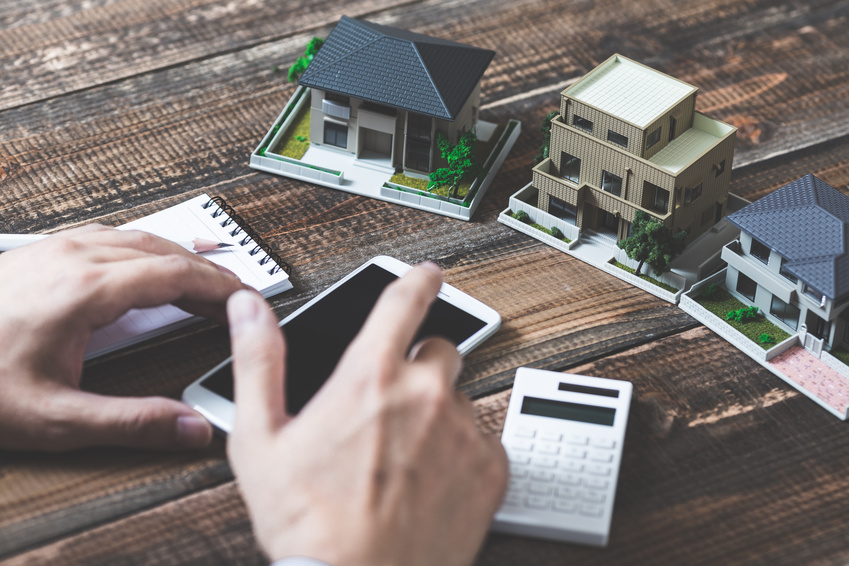 You invest your money to make more money … but there is so much more to life than cash. 
Still, you have to have a way to fund your fun. Some say invest now and play later … but why not invest now AND play now, too?
We're talking about lifestyle investing. 
Beautiful properties are available for you to live in … part of the time … and rent out for the rest. 
In this episode of The Real Estate Guys™ show, hear from:
Your playmaker host,

Robert Helms

His playful co-host,

Russell Gray 

The Grove Resort's

Nick Rohrbach
---
Listen
---
Subscribe
Broadcasting since 1997 with over 300 episodes on iTunes!
---
Review
When you give us a positive review on iTunes you help us continue to bring you high caliber guests and attract new listeners. It's easy and takes just a minute! (Don't know how? Follow these instructions).
Thanks!
---
Lifestyle investing is in style
You can find an investment property that pays you to own it … a place where you can spend time and enjoy yourself. 
It's called lifestyle investing. 
When most people invest in real estate, they don't think about living in the house that they choose as a rental. 
But so many people own a house that they USED to live in … but now rent out. 
Lifestyle investing turns this idea on its head and blurs the lines to bridge the gap. 
You find a property that you would love to spend time in occasionally … and in the meantime, it creates income. 
Most of us invest in rental properties to create wealth so that we spend that money somewhere that we enjoy. 
With lifestyle investing, you buy and asset what you want to enjoy yourself and organize it so that it pays YOU to own it. 
A unique rental niche
In a typical rental property, your tenant normally moves once a year. But a lifestyle property is usually rented by the night … which makes management more expensive. 
On the other hand, while a monthly tenant might be paying the equivalent of $20 a day … a nightly vacation renter could pay several hundred dollars. 
You're paying to have a hands-off experience … and you want to deliver an exceptional service level. 
One of the beautiful things about this niche is that you're marketing to affluent people. You have customers who aren't necessarily as burdened when economic times turn backward. 
Another great thing about resort properties … renters are typically tourists from out of town … which means you aren't as reliant on ups and downs in the local economy. 
And when you have a really unique property, you can attract people from all over the world. 
Don't get us wrong … it's not just the world's most wealthy we're talking about. 
Some people save all year long for their vacation. They are frugal the rest of the year … but when it is time for vacation, they want to have a good time. 
Let's be clear … lifestyle investments are NOT timeshares. 
A timeshare isn't really real estate. It's more like a prepaid vacation. You don't have equity ownership. Lifestyle investments CREATE CASH FLOW. 
If you don't have enough cash to get started, resort properties can be the perfect opportunity for simple syndication. 
With a few owners, you can all use the property for a certain amount of time each year … and share the profits the rest of the time. 
Factors to consider
When selecting a resort property, you need to decide how the seasonal market is. 
It's like being in retail. If you have a strip mall, you know your tenants lose money during the off season … but they make it all up during the holidays. 
If your property is a prime skiing location … think about what happens to it during the summer. 
You need to look at the property as a totality of ownership … and then you have to be really good at managing cash flow. 
The good news is that you don't need to go in blind. It's like we always say … if you're going into a market you're not familiar with … BUILD RELATIONSHIPS. 
In this case, you really want to build relationships with property managers. 
They know the demographic. They know the trends. They know the inventory … and they really know the income. 
It is so important with any deal … and especially with lifestyle investments … to do your due diligence. 
But once you do … if you choose your market correctly … you'll discover a market that is robust and not hung up in too much seasonality …. and then you choose a product that makes sense for you. 
Rentals at The Grove Resort
We caught up with our friend Nick Rohrbach at The Grove Resort to learn more about a really interesting lifestyle investment opportunity. 
The Grove is an amazing resort property in Orlando … amazing facilities, a 7-acre water park, a four-star spa, and a stone's throw from the Disney theme parks.
The people who visit here are all about the lifestyle. 
And for investors, it means owning a beautiful, professionally managed resort property in one of the hottest markets in the USA. 
Nick says that many tourists come to spend their days at theme parks … but then they want somewhere comfortable and luxurious to come back. 
What makes The Grove a unique opportunity is that the big ticket amenities … including the water park … are included in the rate. 
"That's what makes our occupancy higher than average, and average occupancies in the area are already fairly high at 77.5% in Orlando," Nick says.
The Grove caters toward a wide variety of guests … there are spaces for weddings, family reunions, and small conventions. 
The suites at The Grove are all two and three bedroom condos … perfect for families or employees. 
Units are completely turnkey … and managed by a team that has been in business in the area for over 40 years. 
"And Orlando really is a year round destination," Nick says. 
Ultimately … like any investment opportunity … you need to find a deal that works with your personal investment philosophy. 
Interested in learning more about The Grove? "Come on-site and stay with us," Nick says. 
To learn more about lifestyle investing and opportunities at The Grove Resort, listen in to the full episode. 
---
More From The Real Estate Guys™…
The Real Estate Guys™ radio show and podcast provides real estate investing news, education, training, and resources to help real estate investors succeed.
---
Love the show?  Tell the world!  When you promote the show, you help us attract more great guests for 

your

 listening pleasure!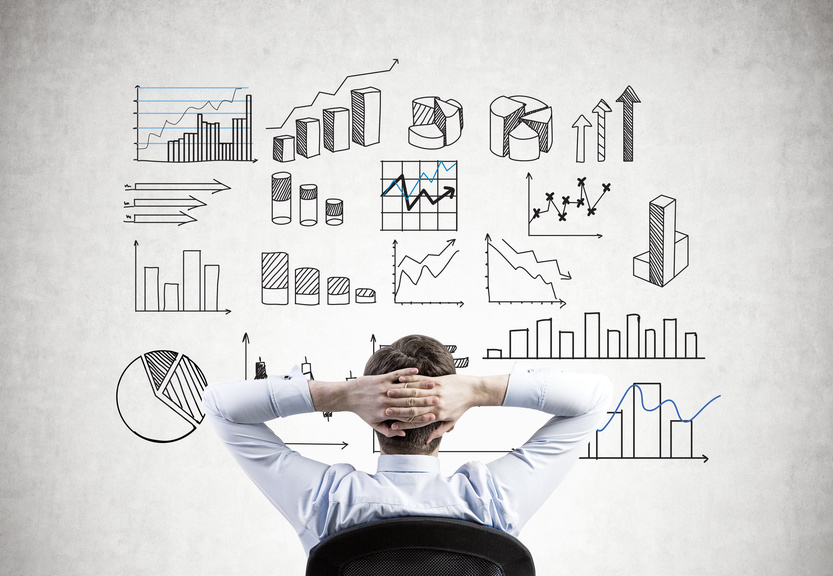 What goes up, must come down. 
It's true in gravity … elevators … and the real estate market. 
The constant ups and downs can give investors anxiety. It's hard to enjoy a boom when you're always wondering … is it all about to come crashing back down?
The good news is that markets rise and fall in cyclical motion. 
History repeats itself … and there are signs and patterns to look for that signal when you need to move and when it is best to sit back and wait it out. 
Listen in as we discuss where we are in this infamous cycle … and what you can do about it.
In this episode of The Real Estate Guys™ show, hear from:
Your upstanding host,

Robert Helms

His downright delightful co-host,

Russell Gray 
---
Listen
---
Subscribe
Broadcasting since 1997 with over 300 episodes on iTunes!
---
Review
When you give us a positive review on iTunes you help us continue to bring you high caliber guests and attract new listeners. It's easy and takes just a minute! (Don't know how? Follow these instructions).
Thanks!
---
Riding and driving the cycle
Real estate markets work in cycles … we're either at the bottom, in the middle, or at the top. 
So, where are we at? And what can investors do about it?
First off, it's important to remember that real estate isn't an asset class itself … there are so many different categories. 
Each of those categories operates in its own market … and the cycles don't always align. 
Office buildings could be up while residential is down … and agricultural could be sitting right in the middle … ALL AT THE SAME TIME. 
So, when you think about where you are in a cycle, you need to think of both macro and micro levels. 
Part of what's going on will be influenced by the macro … like interest rates, what's going on with the Fed, tax breaks, and Opportunity Zones. 
The other part deals with the micro … what's going on in a particular industry and the demographics it serves.
The challenge for a real estate investor is that there is no one key indicator for where the market is heading. In fact, it's so confusing that nobody gets it completely right. 
But there are things you can look for … and things you can do … to set yourself up for the best chance of success. 
Understanding the big picture
One of the big picture items to look for, understand, and act on is interest rates. 
When we talk about real estate investing, it's really all a derivative of income … of cash flow. 
Someone can only afford to pay a price for a house based on their income and how much income that will mortgage into the purchase price of a house. 
If you take a look at the major inputs going into a mortgage, you'll find interest rates and tax consequences. 
So, if you can lower interest rates and lower taxes … the same amount of income will buy more houses. 
With the new tax code and incentives like Opportunity Zones, there is a good chance that the upside of the cycle will be extended for a few more years … but is it sustainable?
Understand that every day we're closer to the next market top. 
So, what can you do as we get near the top?
Don't sit on the sidelines
What you don't want to do is sit on the sidelines. You do need to act. 
If you take prudent moves to protect yourself in the case of a downturn … and there isn't one … you aren't any worse off. 
The good news is that real estate investors and markets move slowly … we're not flash traders. 
Your tenants don't look at the newspaper, see a headline, and move the next day. 
As investors, it's a balance of being aware of those macro events and keeping specific trends in mind. 
Right now, mortgage rates are low, and the dollar is relatively strong. Interest rates are dropping in treasuries … and people are buying there looking for a safe place to ride out market dips. 
This gives real estate investors the opportunity to go into the market and lock that low pricing and low interest rate long term. It's like having a sale on money. 
And if you buy a property that has good cash flow with that low interest locked in, you're putting yourself in a great spot to hold through any downturn in the cycle. 
People who sit on the sidelines are guaranteed to make zero return. Instead, look at the idea of recession resistant price points. 
Recession resistant means you are renting to a clientele that is likely to always be there … and the price point is typically something just below the median home price. 
Many of these recession resistant price points work great in a good economy AND they'll also be a little more protective in a down cycle. 
This is a time to be super prudent when it comes to underwriting … both the analysis of the market and the performance of the property. 
When it comes to the performance of the property, there are a couple of big picture things to keep in mind. 
You want to live in a landlord friendly state. If there's a problem, you want laws that favor a landlord and can help you get a tenant out quickly. 
You'll also want to talk to your property manager about rental trends. 
What have people been paying in rent recently? How many people are applying for leases now compared to other years? Have they had to change the kind of tenant they accept?
Another way you can make the most of the market cycle is to focus on top markets. 
There are lots of investment funds and real estate investment trusts that focus only on the top 50 metropolitan statistical areas (MSAs). 
These are the top cities in the U.S. where there is always real estate movement and a depth of demand. 
When you go into a market that has already proven itself with solid infrastructure, there's a greater probability that in tough times people will gravitate there. 
Changing your strategy for success
We're certainly proponents of continuing to invest through cycles … just change your strategy a bit. 
It makes a lot of sense to have some cash when you are nearing the top of a market cycle for a lot of reasons. 
If you end up having problems with properties that perform differently than you expect during a downturn, you want to be prepared for that. 
But downturns are also often where opportunities are … opportunities to buy. 
As real estate investors, we make our money when we buy … so it is good to keep some cash in reserves if the right opportunity presents itself to invest in a property with promise.
One last idea to consider when it comes to being at the top of the market is that there are certain demographics that don't suffer as much in a downturn. 
Generally, this is affluent groups of people. When times get bad … they get bad for the middle and bottom part of the socioeconomic ladder. 
So, it's always an interesting strategy to market to the affluent. One of the ways we love to market to this demographic is through residential assisted living. 
Remember, your customer is not the person staying in the facility. It's the family members who look out for them and place them there. 
Another strategic investment is hospitality. In downturns … the rich still go on vacation. 
Many times in an economic slump, entertainment does well because people are trying to get away from the doom and gloom. 
If you believe we're at the top of the market, there are proven things to think through. 
Analyze your portfolio and ask yourself, "What happens if pricing and demand were to go down?" Take a look at your financing. Are you getting the best, lowest rates?
If you take proven steps now, when the market cycle starts heading downward … you'll be glad you did.
Tune in over the next several weeks as we dive into more strategies you can take to thrive even when the market isn't doing the same.
---
More From The Real Estate Guys™…
The Real Estate Guys™ radio show and podcast provides real estate investing news, education, training, and resources to help real estate investors succeed.
---
Love the show?  Tell the world!  When you promote the show, you help us attract more great guests for 

your

 listening pleasure!
In this episode of our Profitable Niches series, we're starting from the ground up. Inventory of homes is tight in many US markets, and returns are diminishing. Enter real estate development.
Our guest, Jay Hartley, saw an exciting opportunity to expand his business into the real estate development space, and he's got a wealth of knowledge to share.
In this episode of The Real Estate Guys™ show you'll hear from:
Your stately host, 

Robert Helms

His developing co-host, 

Russell Gray

Returning guest,

Jay Hartley

, real estate developer and property manager in Dallas-Fort Worth
---
Listen
---
Subscribe
Broadcasting since 1997 with over 300 episodes on iTunes!
---
Review
When you give us a positive review on iTunes you help us continue to bring you high caliber guests and attract new listeners. It's easy and takes just a minute! (Don't know how? Follow these instructions).
Thanks!
---
Beginning with the basics
One of the questions we ask in our seminars is which is more risky: buying an existing building and renovating or building from the ground up? The truth is, there isn't a right answer to that question.
From inheriting problems in an existing property to building too much or building something the market doesn't want, there's a lot to consider when deciding whether to build or buy. The key is knowing the market, the demand, and the supply.
One of the most exciting things about real estate development is the number of entry points. Throughout the lifecycle of a property, there is value being added. Taking raw land from a zoned area to a lot with utilities and a finished building are all steps in the process.
For those who find themselves in a market with a lot of demand but a squeeze on supply, real estate development can be a FANTASTIC way to add more houses into the market, whether or not you hold on to that inventory long term.
Shifting your investment mindset
Jay Hartley is known as one of the best property managers in the Dallas-Fort Worth real estate market. He began like many investors with buying and renting fixer uppers.
Eventually, inventory started getting tight, prices escalated, and returns diminished. That's when Jay took his first steps into development.
"We had to look at the marketplace and see where the opportunity would be to add inventory," Jay says. "We started looking at acquiring vacant lots that were already in subdivisions and doing what they call infill."
Infill meant building one or two homes on lots in subdivisions and then either renting or selling those homes to investors as turnkey properties.
It wasn't long before Jay's successful turnkey model got plenty of competitors and Jay took it to the next level. He utilized the economies of scale by getting into bigger developments and subdividing tracts of land. That's also when he started building his network and expanding his education.
"I had some clients in the building business," Jay says. "I took them to lunch and started picking their brains."
Jay soon learned it was a smart idea to partner with a few builders early on. But then the key to sustaining his business was to keep his contractors busy with his projects so he didn't lose them to other projects.
Real estate development doesn't necessarily mean you're the one swinging the hammer. In many ways, it's orchestrating OTHER contractors and moving parts to complete a job. That also means managing labor.
"One of the biggest issues we're dealing with right now is having labor ready and available," Jay says. "If we don't keep them busy, we lose that framer, we lose that concrete guy, we lose that roofer. We try to set them up to go to one job site to the next to keep them busy and on my job."
As the deals got larger, Jay had to deal with the growth spurt in his business. He was always known as the property management guy, but had to shift his mindset as he shifted into real estate development. One of those moves was toward selling properties rather than buying and holding.
"I'm not afraid to sell them anymore," Jay says. "I was a collector before, and it was tough for me to wrap my head around selling them."
But, with some help and guidance, he was able to work through those mental roadblocks and scale up his business!
Get rich in a niche with a network
Rolling with changing markets is what makes an investor successful long term. Even though Jay was doing really well in property management, he saw a need for more inventory in the market. So, he became one of the people to create it! That has also set him up to know about lots of different types of real estate, and it's another tool in his toolkit.
"It's not about what I've done. It's about who I've met," Jay says.
Building a network of people with all kinds of unique backgrounds is a way to tap into their experience. Jay says you can take classes and watch videos, but watching flipper shows on television doesn't mean you know how to flip a house. Partnering with people on a build job, however, is worth its weight in gold.
And that's the essence of most development. It's done through syndication and joint ventures. You can partner up with people who have the land, capital, or expertise you need, and you can put together a great deal.
Jay started out financing his own projects, but it wasn't until he started tapping into syndication that his business really took off. He attended a few of our programs on syndication and sales, and they catapulted him into success.
"I've been in real estate all my life," Jay says. "The training there, I didn't think I really needed it. It was enlightening … it gave me the tools and the ability and the confidence to talk to clients and investors and pitch!"
Jay's journey has been propelled by his ability to be ambitious and coachable. The ability to shift and adapt to new markets is how he keeps his skills sharp and his business growing.
If you'd like to learn more about real estate development and property management in the Dallas-Fort Worth market, get on the inside track with Jay. Send an email to dallasdeals (at) realestateguysradio (dot) com, and we'll connect you with Jay and his expertise!
And, we hope to see you at some upcoming events. Secrets of Successful Syndication and How to Win Funds and Influence People are packed full of information that you won't want to miss. Register now!
---
More From The Real Estate Guys™…
The Real Estate Guys™ radio show and podcast provides real estate investing news, education, training and resources to help real estate investors succeed.
Buying a property is one thing. Operating it is another.
Many investors buy property but fail to think about where their money will really be coming from … the tenants.
If you can't take care of your property or your tenants, your income stream will be in big trouble. That's where a property manager comes in.
In this episode, we invite a special guest to discuss the finer points of developing your property management philosophy.
He'll offer tips on how to find a stellar property manager, what to expect from your property management company, how to manage a team, and MORE.
You'll hear from:
Your philosophical host, 

Robert Helms

His phil-o-what? co-host, 

Russell Gray
Property management professional, Ken McElroy
---
Listen
---
Subscribe
Broadcasting since 1997 with over 300 episodes on iTunes!
---
Review
When you give us a positive review on iTunes you help us continue to bring you high caliber guests and attract new listeners. It's easy and takes just a minute! (Don't know how? Follow these instructions).
Thanks!
---
Why do real estate investors need a property manager?
We want to make it really clear … property managers are the unsung heroes of the real estate business.
As a real estate investor, your money is coming from your tenants.
Property managers interact directly with tenants. A good property manager will maximize the return on your investment by finding … and retaining … paying tenants.
If you're a new investor, you may be fulfilling the role of property manager yourself. As your investments increase, however, you'll soon find it necessary to outsource property management tasks to someone else.
Every real estate investor is running a business. If you want to grow your business, you need to make sure that every vital function is scalable as you move up the ladder and acquire new investments.
Overall, scalability means two things:
Making sure that every aspect of the business you handle personally is either scalable (you can handle more of it as you get more properties) or can be delegated

Making sure the people you rely on are also scalable
Make sure the system you set up has redundant life support systems. In other words, if one part of the system fails, you have a back-up plan to ensure everything is running smoothly and your cash flow won't be interrupted.
And make sure your property manager has a back-up plan too and won't be overwhelmed when you add to their workload.
Your property manager is essential to your process.
We'd caution you to consult with property managers BEFORE you even purchase a property … they have their fingers on the current state of the market and know what's happening now.
And make sure you are not only thinking about how your property manager can help YOU, but also how you can help your property manager.
What does a property manager do, exactly?
Property managers are responsible for two essential tasks:
Finding, vetting, and placing tenants

Providing ongoing support for the tenants and property
Different property managers have different philosophies on how to fulfill these tasks.
You can approach working with your property manager in several different ways:
Establish your own policies and require the manager implement them

Pick the right person and let them do their job, using their own established policies

Work with your property manager to establish a routine that's somewhere in between.
Whichever route you choose, you want to keep your main goals in mind … to keep your property manager happy, to keep your tenants happy so they stick around, and to keep your property in good shape … and, just as important, to make sure your cash flow is stable.
Sometimes, the best option can be trusting your manager's experience and letting them decide maintenance and marketing strategy.
Picking a property manager can be tricky, but the VERY LAST criteria you want to use when shopping for a good manager is price.
DON'T pick the cheapest property manager.
If your property manager is poorly paid, they'll be unmotivated to do a good job, and you'll end up losing more than you save.
Don't begrudge your property manager the money they get for doing the easy jobs, like handling long-term tenants.
You want your property manager to be happy … it's a win-win for both of you.
The bottom line is that real estate is a people business, not a property business.
Your managers and tenants aren't widgets. Value them, and they'll value you.
Want to help your property manager without giving them a raise? Consider referring them to other investors in the market for a manager.
Referring a good person or company is a win-win-win for you, your investor friend, AND your property manager.
Pro tips for property management
Ken McElroy started managing properties as a college kid who wanted a free place to stay.
Today, he runs a 250-person property management company that manages properties in Washington, Oregon, and California.
We asked him what he's learned about property management over the years. Here are some key questions and answers:
What are the basics of finding a good property manager?
First, look for experience. Collecting rent is harder than you think.
Second, look for people who can hold down the rules without being too confrontational.
What should investors expect from good property management?
Two things:
The return you budgeted for

No issues
Ideally, Ken says, there should be no reason for you to call your property manager … in other words, your property manager should be responsible and responsive enough to handle issues as they arise and get you your return.
How do you manage a large team?
Ken's company employs 250 people who work at the corporate office or on the ground at the properties.
"The key to everything is communication," Ken told us.
One of his strategies is to have on-site managers hold daily meetings with all staff members, including workers responsible for maintenance, landscaping, and leasing.
Is it better to outsource maintenance and repair services or hire in-house teams?
This comes down to what the residents need.
Retention comes first, says Ken, and to retain tenants, managers want to handle any issues immediately.
A tenant will not want to stick around if you don't handle a broken heater or jammed plumbing as quickly as possible.
Whether in-house vs. outsourced is better ultimately comes down to what strategy will allow your property manager to solve problems immediately.
What's your client retention strategy?
Ken implements a policy of making sure one of his employees reaches out to every resident, every month.
He also hired a relationship manager to contact new tenants about the move-in process right away.
And he has his team reach out to tenants well before their lease is up … six months before, in fact … to check in and get tenants thinking about renewing their lease.
He shoots for a 50 to 60 percent retention rate.
What kind of tenant screening do you do?
Ken runs a criminal background check and a sex offender check. Someone with terrible credit and multiple evictions is obviously not the ideal tenant.
What advice do you have for new investors?
Going into property management as a new investor with no prior knowledge can be a recipe for disaster.
If you really, truly, have the time and can show up, you could successfully be both owner and property manager, says Ken.
But if you're just doing it to save money or don't have time to have your boots on the ground, disaster is a certainty, not a possibility.
The golden rule of property management
We love talking to Ken because he has a "No BS" policy. He has a ton of experience, and he's not afraid to share it.
He's also always looking to learn. For example, he's been incorporating social media into his marketing strategies over the past few years and is always looking to learn how to use new technology.
If you want to read a whole book of tips and tricks, we highly recommend you check out his book, The ABCs of Property Management.
Looking for more property management advice? Check out Terry's Tips for Happy Tenants, a report compiled by business owner Terry Kerr that you can find on our website.
Want to know our golden rule for flawless property management? Treat each tenant like they're gold.
---
More From The Real Estate Guys™…
The Real Estate Guys™ radio show and podcast provides real estate investing news, education, training and resources to help real estate investors succeed.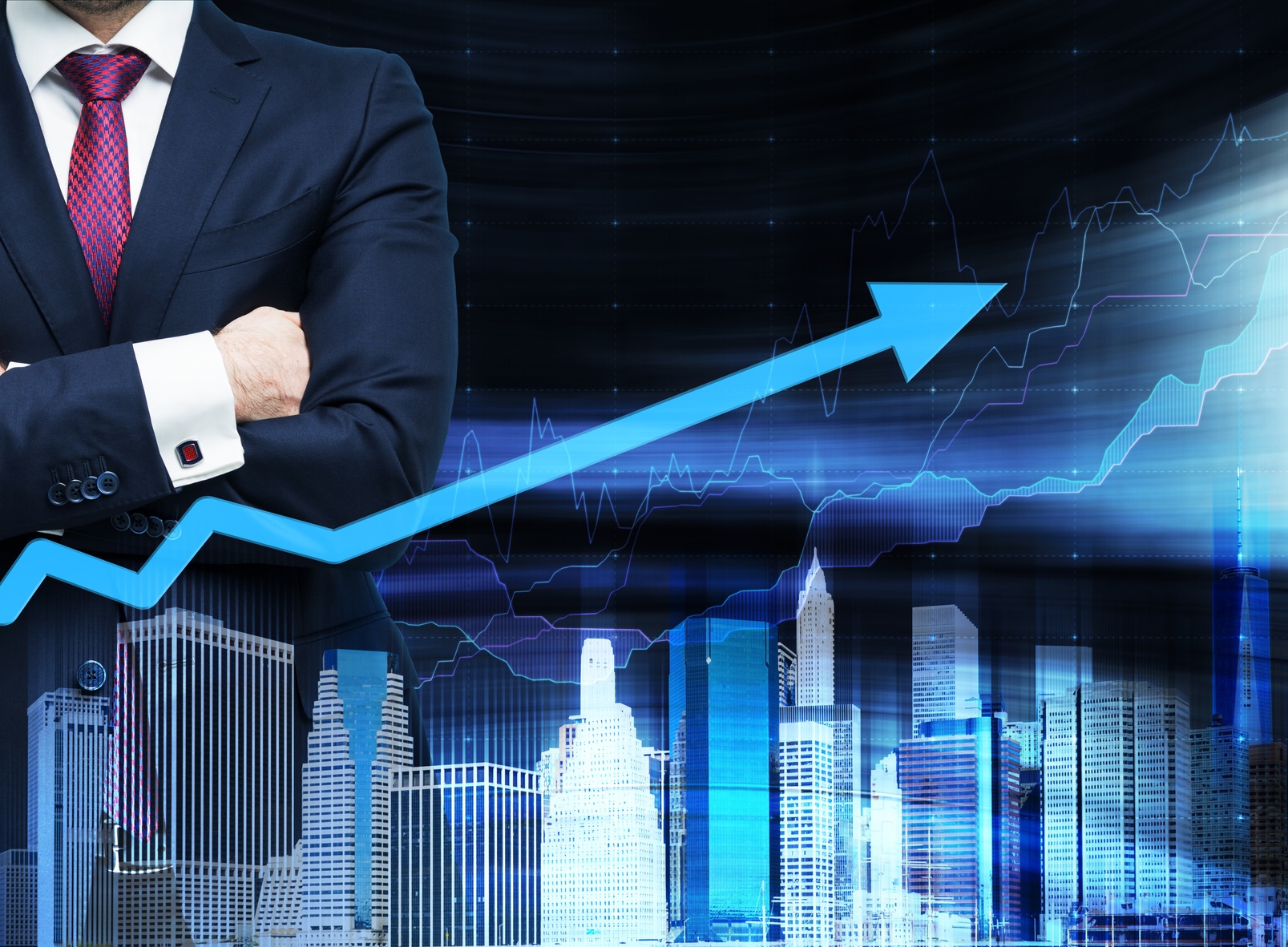 Are you prepared to hit a peak in your investing cycle?
Whether you're an old hand at investing or a beginner, you're probably wondering what to expect in a changing political and social environment and how you can optimize market cycles to work for YOU.
On our latest show, we interview successful multi-family investor and Rich Dad advisor, Ken McElroy.
Ken currently owns over 10,000 units and provides safe, affordable housing for thousands of people.
We picked Ken's brain so we could get YOU his best advice on managing multi-family rental units and figuring out what tenants want.
We also chat about what's changing in real estate, how to get started as a new investor, and what to do when you're at your peak.
In this edition of The Real Estate Guys™ show you'll hear from:
Your peak pontificating host, 

Robert Helms

His past his peak co-host, 

Russell Gray

Award-winning multi-family investor and Rich Dad advisor,

Ken McElroy
---
Listen
---
Subscribe
Broadcasting since 1997 with over 300 episodes on iTunes!
Review
When you give us a positive review on iTunes you help us continue to bring you high caliber guests and attract new listeners. It's easy and takes just a minute! (Don't know how? Follow these instructions.)  Thanks!
---
Your cycle as an investor
One person can look at the metrics and notice that unemployment's down, the stock market's up, and wages are trending higher. That person might think the market's ticking up.
A different person can look at the same metrics and note that home ownership is down and inflation is up. They will conclude that the market's trending down.
There are so many different metrics to measure market cycles.
Here's the secret: there's more than one cycle.
Rent prices can be up while occupancy is low. When home ownership trends upward, landlords will have fewer tenants.
The most important cycle is YOUR cycle as an investor. You might be still acquiring knowledge, OR you might be an investor at the top of your game.
Wherever you are personally as an investor, there are things you can do to optimize your holdings (and potential holdings).
We think Ken McElroy is a GREAT example of how to optimize holdings at the peak of a cycle.
Q&A with Ken McElroy
Ken and his partner, Ross McCallister, of MC Companies, were recently honored as one of the top 10 management companies in the U.S.
We sat down with Ken to get an insider's view on what's happening with multi-family units right now.
What's going on in the apartment space right now?
For now, Ken said, "It's time to sit back and let others buy." Last year MC Companies only made one new deal, and he's moving really slowly.
Not that that's always easy. MC Companies has over 800 investors. With his partner Ross, Ken manages a team of 350 people who buy, manage, and close on properties.
To have the discipline to say no … especially when they have the equity … is difficult. But it's what's best for their company right now.
They wait until they see the right fit for their investing philosophy. Then they buy.
Not before.
How's your tenant retention?
Ken hasn't tested it this cycle, but across the nation, 96% of rental units are occupied. Occupancy is high across the board right now, with some exceptions in certain markets.
"What will really be interesting are the next few years," says Ken. "The companies that are hunkering down now are the ones who'll do really well."
How are tenant expectations changing? What can investors change to add value and retain tenants?
Ken's properties are a level below high end. What he's really seeing demand for, he says, are basic services you'd come to expect: a safe community, garden spaces, pet options, and WiFi.
Those things are pretty easy to deliver. Especially when you take Ken's approach:
"We're continually trying to figure out what tenants want," he said. "That's what keeps people there."
Tell us more about pets.
A couple years ago, Ken and his company realized they'd never had a problem with a pet.
So they took a leap and decided to completely embrace tenants with pets.
They've even formed a whole brand around it, including pet clubhouses and pet parks in every community.
They're now known as the go-to management company for pets.
It's all because they went back to basics, Ken says. They looked at what residents want, and they asked themselves, "What could we do differently?
Ken's tenants have, as you can imagine, a doggone good time.
What are some technological changes you're seeing in the real estate market?
Ken pointed us to what's happening in retail right now: thousands of big box stores are closing, while online retailers are booming.
People are buying differently now … and that includes real estate.
It's possible to find and bid on properties electronically, rent apartments online,  and even buy properties … all without physically seeing them.
Ken projects brokers will need to make themselves resources in an age where heaps of information reside online.
You figured out a way to show apartments without labor. Tell us about that.
Ken's company has actually moved away completely from paid advertising.
Their strategy now has two parts.
First, they've moved toward community and blog-based awareness. Ken has a team that manages his company's digital presence and writes blog posts.
As soon as they started blogging, he told us, their traffic went up.
Second, they've reallocated the money they spent on advertising to call centers that help answer questions and set up appointments.
Interested potential tenants can make an appointment and then just show up at the property. Although every property has an office with a property manager or two, prospective tenants can look at open model units on their own.
This gives people the option to engage how they want, then ask questions after. And, it means a property manager is always in the office.
What's your advice for newbies?
"I believe in my soul that real estate investment is the greatest thing," Ken told us. "There's nothing better."
Ken's lifestyle attests to that. He takes several months off every summer to travel with his family … and the money still comes roaring in.
For Ken … and for many others … real estate investing means financial freedom.
Ken's advice? "Start how I started."
Ken started with a single two-bed, two-bath condo. He worked on the ground, getting to know every aspect of the real estate business.
Fifteen years later, he's living proof of the benefits of real estate investing. He now co-owns a company with 350 employees, builds his own units, and has hundreds of investors.
To be successful starting out, first get educated, Ken says. "People invest in us for what we know and what we stand for."
Then, "Jump in." You have to start somewhere.
The timing matters, the market cycles matter, yes … but ultimately, you just have to DO it.
A stellar example of smart, successful investing
We've learned a lot from Ken over the years, and we think Ken has a lot to offer to you, too.
Ken was the first person to help us think about strategic market selection. We realized there was a strategy to choosing markets.
Success wasn't actually just dumb luck.
Ken was looking at geographies in a way that made sense, and now he's looking at market cycles the same way.
He's not buying right now … but not because he doesn't have the money. He's simply unwilling to compromise his company's needs.
Of course, if you're like Ken, the temptations you'll face are many.
There's pressure to perform from investors and employees. There's the thrill of the deal.
Not giving in to those temptations is one of the reasons Ken is so successful.
He's figured out a way to channel his DESIRE for acquisition into his current portfolio … by fixing, leveraging, remodeling, improving, and generally taking his investments to the next level.
Ken uses his time and his team to focus on ways to bring quality up and costs down so he can squeeze every penny possible from his holdings.
And he never neglects the human factor. His properties provide a great environment for tenants.
When the market pulls back, he'll be prepared.
We like to say that "There's no perfect investment, but real estate is the most perfect you can get."
Ken started his entire journey with a single duplex. Look where he is today.
Wherever you are in your investment cycle, we hope Ken's journey inspires you!
---
More From The Real Estate Guys™…
The Real Estate Guys™ radio show and podcast provides real estate investing news, education, training and resources to help real estate investors succeed.
When your real estate investments are properly managed, money flows in each month like clock work.  But when the monthly flow is accompanied by pain, it could be a sign of Property Management Stupidity or PMS.
When PMS sets in, it can severely cramp cash flow and may be accompanied by heavy bleeding.  Investors suffering from PMS are often very irritable.  PMS is known to play a role in the break up of marriages and partnerships.  Left unattended, PMS causes balance sheet anemia and can lead to embarrassing stains on a previously lily white credit score.
To help you avoid getting your undies in a bunch when dealing with this sometimes messy and often unspoken topic, The Real Estate Guys™ sit down with a second generation property manager and past President of a local chapter of the National Association of Residential Property Managers.  We discuss the causes and cures of Property Management Stupidity and how to keep your monthly cash flow safe and sanitary.
In studio for today's real estate radio show podcast for this absorbing conversation:
The best darn real estate radio talk show host in the world, period!  Robert Helms
Your sometimes bloated and sensitive co-host, Russell Gray
A man who has avoided PMS throughout seven decades of investing,  The Godfather of Real Estate, Bob Helms
Special expert guest and seasoned property manager,  Jay Hartley
A comfortable monthly flow of cash is the life-blood of financial success for households and businesses.  Cash flow is what a professional investor buys when purchasing either stocks or real estate.  Fundamental price appreciation (not that which is merely caused by inflation) is a reflection of cash flow and the market's willingness to pay for it.
So when it comes to real estate investment, it seems investors would pay close attention to finding the best property management company available.  But sadly, most landlords don't focus on property management until they're in pain and are trying to stop the bleeding.   Then they impatiently hand their new property manager a big mess to clean up.
But there's a better way!
Listen to this podcast and discover:
How to find the best property management company
Stop the bleeding on your rental house and other rental property
Avoid loss to your real estate investment and make money as a property owner and landlord
The Real Estate Guys™ Radio Show podcast provides education, information and training to help investors make money with their real estate investments.
Listen Now
Don't miss a show!  Subscribe to the Free Podcast
Want More?  Sign Up for The Real Estate Guys™ Free Newsletter!