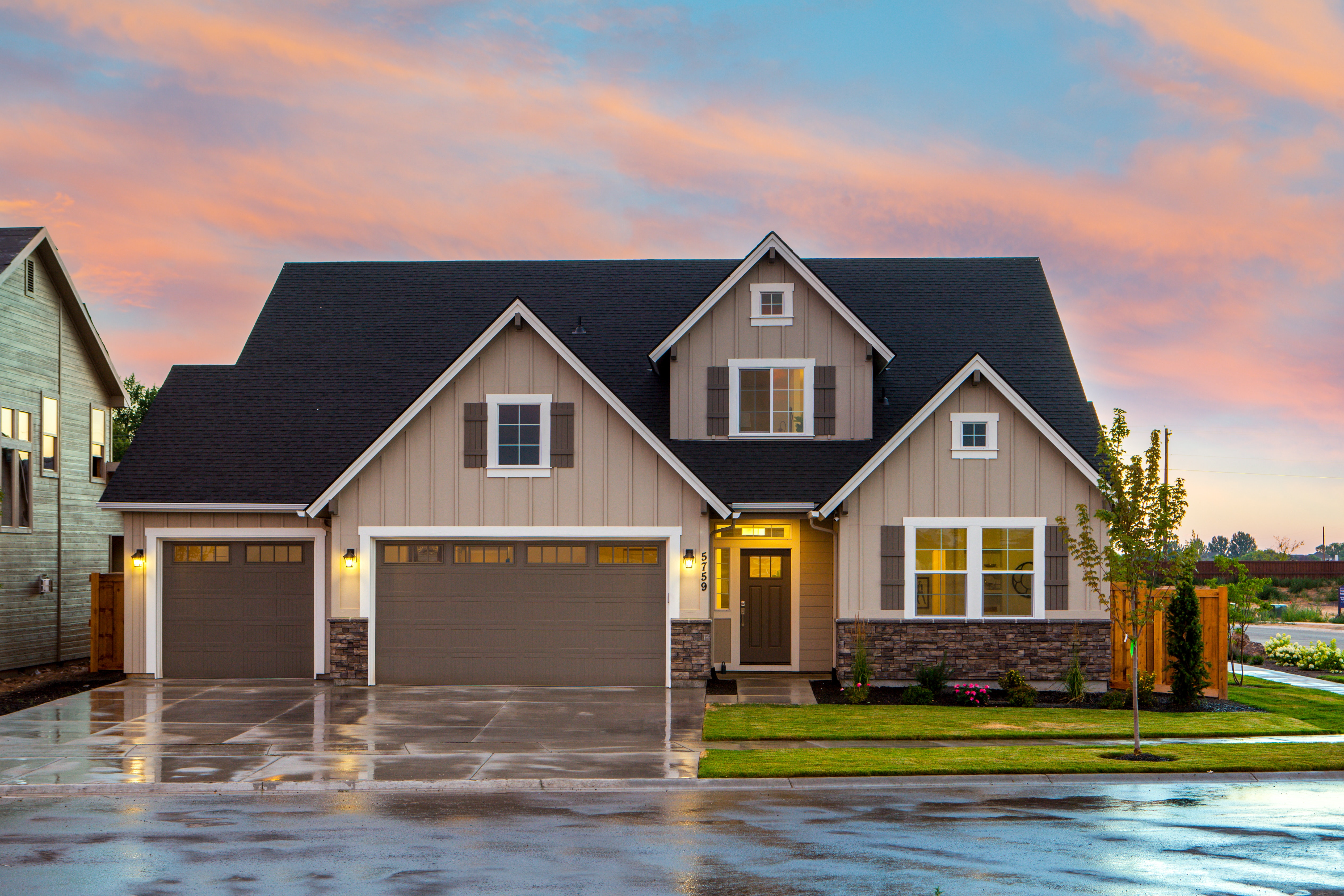 One of the most common paths into real estate investing is starting with residential properties … single family and small multi-family. 
To be successful … the secret is picking properties in solid growth markets … and teaming up with a competent and dedicated property manager. 
We're talking with experts in BOTH investing and property management who work in one of the hottest residential markets in the United States. 
In this episode of The Real Estate Guys™ show, hear from:
Your invested host,

Robert Helms

His multi-faceted co-host,

Russell Gray
From P. J. Hussey & Associates, Patti Hussey, and Andrew Thruston
---
Listen
---
Subscribe
Broadcasting since 1997 with over 300 episodes on iTunes!
---
Review
When you give us a positive review on iTunes you help us continue to bring you high caliber guests and attract new listeners. It's easy and takes just a minute! (Don't know how? Follow these instructions).
Thanks!
---
A market with room to run
It seems like it's harder and harder to find deals … but we're talking about a market where deals seem to be everywhere … as long as you know where to look. 
Phoenix, Arizona, is a great market for a lot of reasons. 
Phoenix has a great cost of living and lots of things to do. It offers diversity in industries and socioeconomic levels. 
If you look at the data on the best places to raise a family and where rent growth is the strongest, you'll see cities that are part of the greater Phoenix Metro … like Gilbert, Mesa, and Tempe, Arizona. 
Phoenix is also the distribution hub of the American Southwest … which means a ton of merchandise moves in through its marketplace.
The silver tsunami favors cities like Phoenix that offer retiring baby boomers a warm climate with great medical care. 
If you're sitting in California and looking for a place to relocate, Phoenix is one of the locations at the top of your mind. 
We've been involved in this market for more than 15 years … and it just continues to grow and improve. It continues to be stable … and we continue to see opportunities. 
This is a market with room to run. 
So, what does that mean in terms of specific opportunities for real estate investors?
Perfecting property management in Phoenix
Patti Hussey and Andrew Thruston of P. J. Hussey & Associates have been involved in the Phoenix market for a long time. 
They specialize in a unique part of real estate … property management. They also do construction … everything from rehabs to new builds. 
Their niche is in single family homes as well as small multi-family units of 18, 25, or 50 apartments. 
Patti started out in banking many years ago. But when a friend bought a property and asked her to run it, she thought it was a good idea. 
She found herself in property management … what we consider the most important … and least appreciated … part of real estate as the owner and broker at P. J. Hussey & Associates.
On the other hand, Andrew Thruston grew up in a real estate family … and didn't want to go into property management. 
"Growing up, I saw how much my mother worked, and I swore it off. But over the course of time, I just saw so many opportunities in the industry to serve other people," Andrew says. 
By bringing the property management and the construction piece of the investment puzzle under one roof, Patti and Andrew are able to serve investors more wholly. 
Many folks who flip houses are looking to do as little as they can to get the right price and then they move on. 
But when an investor is putting in the work alongside their property management company … you need to be prepared to hold the property for a long time. 
"We try to figure out what are the best improvements that will maximize the rent. That's our focus," Patti says. 
In the Phoenix market, some of those common improvements include having laundry in every unit and additional storage options for renters. 
Investors in the Phoenix metro benefit from fair landlord/tenant laws and tenants usually stay at least two years in a property. 
With the migration boom, there are tons of opportunities for growth in the Phoenix metro area. Thousands of apartment units are being built … and thousands more are needed!
But in a competitive market, there are always things to be aware of. Do your due diligence. 
The power of the property manager
The client base at P. J. Hussey & Associates has changed over time … just as Phoenix has changed and grown too. 
For example, in the last several years, positive exchange rates led to a surge of Canadian investors. 
They also work with everyone from large purchasers down to individuals looking to purchase an initial investment property. 
They have also worked with a variety of property sizes and qualities … from D to A … and cover a huge geographic area surrounding Phoenix. 
"One of the things that we have done to be able to manage an area of that size effectively is departmentalize all of our services. This allows experts in each field to focus on what they do best regardless of location," Andrew says. 
P.J. Hussey & Associates also has technicians and maintenance staff in house instead of contracting out to third parties … helping them to respond quickly when needs arise.
"Without happy tenants paying the rent, we don't have happy owners. So, we really focus on tenant service and responding promptly," Andrew says. 
And that's the hardest part of property management … keeping tenants happy. As an investor, you want to ensure your property manager is treating folks with respect. 
Remember … property managers are the boots on the ground team. They have valuable knowledge to share … so take advantage! 
More From The Real Estate Guys™…
The Real Estate Guys™ radio show and podcast provides real estate investing news, education, training, and resources to help real estate investors succeed.
---
Love the show?  Tell the world!  When you promote the show, you help us attract more great guests for 

your

 listening pleasure!