Phoenix Market Report
With housing demand outpacing supply … real estate investing can be fun in "The Valley of the Sun!"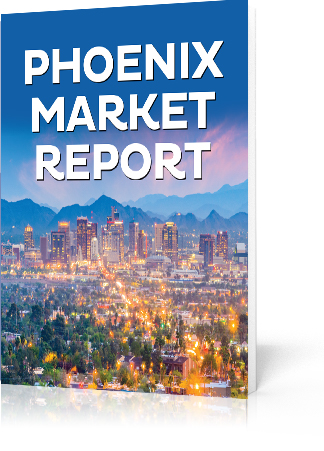 The population in Phoenix is BOOMING … thanks to high numbers of good-paying jobs and corporate expansions and relocations.
Business and employees are fleeing high cost markets like Silicon Valley and finding affordable opportunities in "The Valley of the Sun."
And as they move, housing demand is outpacing supply … which means BIG opportunities for investors.
The boots-on-the-ground team at P. J. Hussey has been helping investors like YOU find financial success in Phoenix for over 30 years.
And now … that same team of experts is sharing its insights into this growing market with you.
In this special report, discover:
✓ How low supply and high demand is driving the Phoenix housing market
✓ The ways investors can help keep the market in balance
✓ Investment opportunities in the Phoenix metro area
✓ And more!
Find out if Phoenix is the right market for your next investment!
Simply fill out the form below to access the "Phoenix Market Report"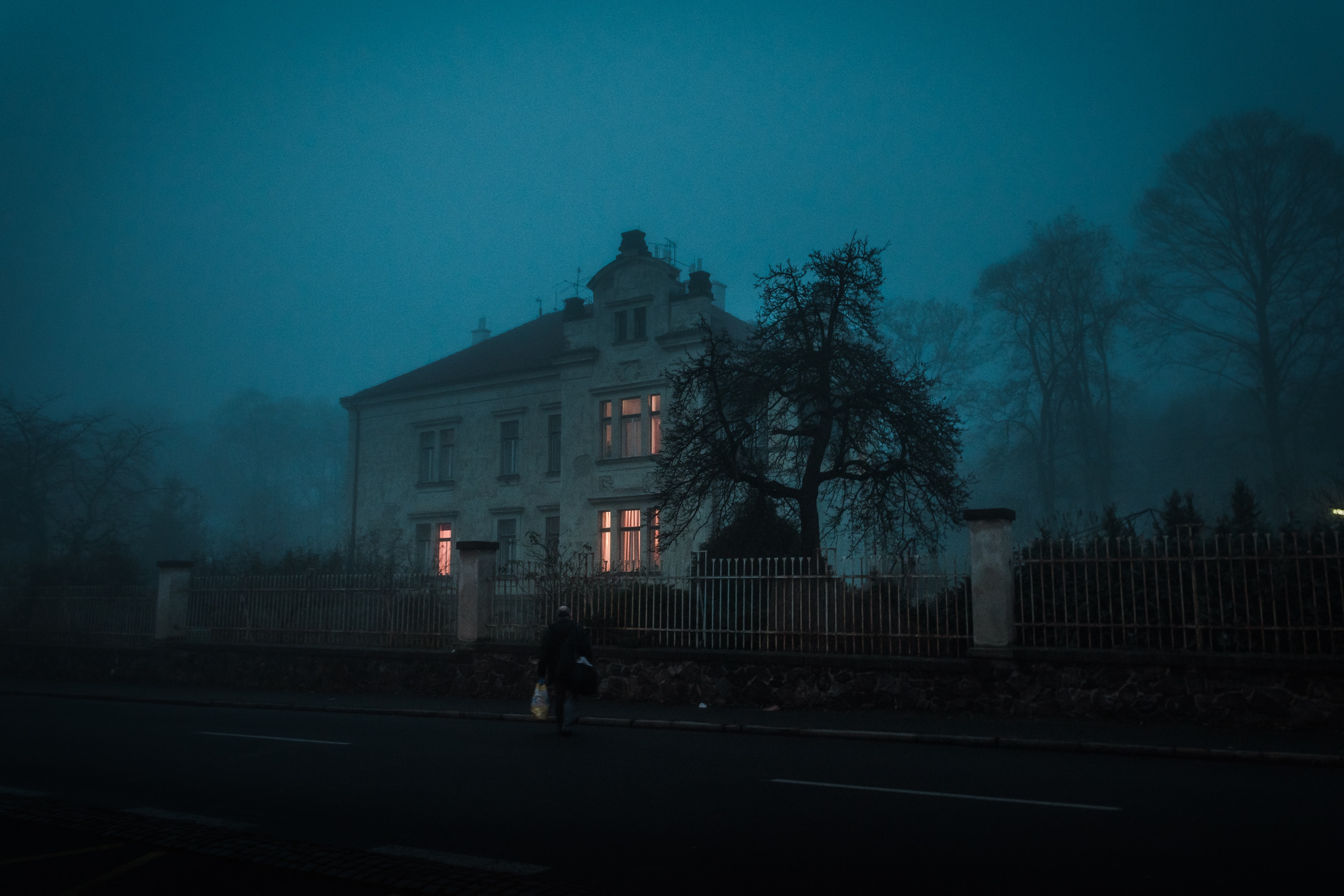 Another year … another Halloween … another classic collection of creepy catastrophes from our listeners. 
The stories you are about to hear are all true … terrible, but true!
And while these investors paid the price, YOU don't have to … if you learn from their experiences. 
Tune in for terrifying tales of toil, trouble, and real estate!
In this episode of The Real Estate Guys™ show, hear from:
Your spooky host,

Robert Helms
His cooky co-host, Russell Gray 
---
Listen
---
Subscribe
Broadcasting since 1997 with over 300 episodes on iTunes!
---
Review
When you give us a positive review on iTunes you help us continue to bring you high caliber guests and attract new listeners. It's easy and takes just a minute! (Don't know how? Follow these instructions).
Thanks!
---
Halloween horror stories … and important lessons learned
Welcome to another bone-breaking edition of Halloween horror stories! 
Alarming anecdotes and deals that went wickedly wrong can contribute compelling lessons for real estate investors. 
It's our annual edition of Halloween Horror Stories!
Real estate is a messy business … but this episode isn't designed to scare people off. Instead, it's a way for us to share tribal knowledge. 
Somebody paid full price for these lessons … so you don't have to. 
The never-ending cosmetic refresh
Curtis Drake and Ryan Pedit acquired a property in a market that they were previously in. It was light rehab … and they wanted to do the cosmetic piece. 
They met with their on-the-ground property management company and went over the timeline and expectations for the updates. They closed on the property … and took off. 
But the whole project went sideways with no revenue income. 
What they learned was that they were doing things that were outside of their management's wheelhouse. That team typically just managed property … they didn't handle cosmetic overhauls. 
Many property managers have a bevy of contractors in their network. So, when you say you want to do some light rehab, they think, "Yeah, we can do that."
But rehab isn't the same as upkeep. 
Curtis and Ryan also share the importance of having a written agreement with dates and times established. Their handshake agreement left them without any leverage to fall back on. 
Should have built from scratch
Loe Hornbuckle has been on the show before. He is a super syndicator … but even he has a horror story to share. 
Loe did a project where he bought an existing assisted living facility. There was a lot of due diligence involved … but even then, some things slip through. 
Turns out the property had an illegal fire suppression system that was not caught by any of the previous inspections. 
Instead, it was caught when they filed for a permit to expand the property footprint into the garage. 
Loe began working with the city to resolve the issue. It took six weeks for the city to articulate why the system hadn't been caught and what the next steps needed to be.
Turns out the city allows certain fire suppression systems in single-family homes and others for businesses. When the property applied for a permit, the city thought it was an SFH. 
But the property actually had an assisted living component … and with a certain number of residents, a different class of fire suppression systems is required. 
So, Loe and his team had to rip out the old system and install a new one … about $15,000 worth of unexpected cost … and they lost 15 to 16 weeks of time. 
Lessons learned … there may be more to your due diligence than you think. Really focus and take account of the physical pieces of the building.  
Just because something has been checked off … it doesn't mean it's correct. 
Another lesson Loe walked away with is that there is power in building from the ground up. 
When you purchase an existing property, there are things you will need to tear out and replace. Sometimes, you might as well start from scratch. 
Tragedy turns into lawsuit 
Our good friend and wonderful attorney Kevin Day shares one of his own client's horror stories.
This particular client had an apartment building. One of the tenants had a boyfriend who was home babysitting her son, left food on the stove … and went to sleep. 
A fire started, and only the boyfriend was able to get out. The family went after the apartment owner in a lawsuit. 
It ended in a settlement with insurance, but there are lessons to be learned. 
Kevin says the big lessons are to separate targets. As you do your business and estate planning … remember that privacy is important. 
The lower profile you have … if they don't know you have five other rental properties … the less of a target you are.  
Fully occupied … or not
Patti Hussey and Andrew Thruston from PJ Hussey … a property and construction management team in Phoenix, Arizona … have their own Halloween horror story to share. 
The team was taking on a 28-unit apartment complex in the northeast portion of Phoenix. 
One thing they noticed was that all of the tenants' leases were month to month. 
It was a hundred percent occupied with rents through the roof … but the day the deal closed, they lost 10 tenants. 
The previous owner was calling tenants and telling them that they were free to move into the next property. The strategy was to build up residency in these multi-family apartments, sell them … and then move tenants to the next property. 
Everything was to give the allusion of high residency. 
The PJ Hussey team jumped in and worked to fill apartments with appropriate leases … but it was challenging. 
The big lesson the team took away is to really be careful how you do your vetting. Talk to the tenants and ask them how long they have been there. 
If things look suspicious … trust your gut. 
For more Halloween Horror stories … and lessons learned … listen to our full episode!
More From The Real Estate Guys™…
The Real Estate Guys™ radio show and podcast provides real estate investing news, education, training, and resources to help real estate investors succeed.
---
Love the show?  Tell the world!  When you promote the show, you help us attract more great guests for 

your

 listening pleasure!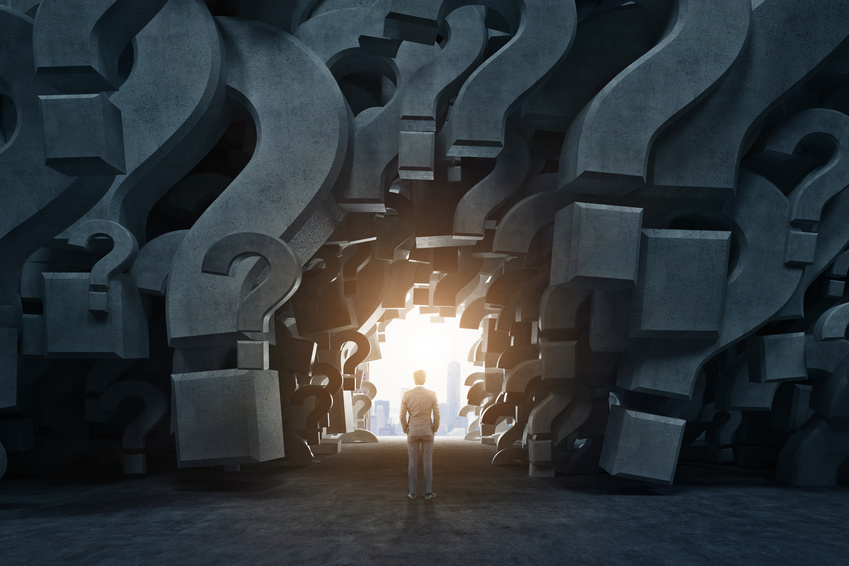 You've got questions. We've got answers. 
That's right. It's time for another segment of Ask The Guys … when we talk about trends, challenges, and investment opportunities. 
This time we're tackling listener questions about investing in the face of a potential recession, the pros and cons of private note investing, whether it makes sense to leverage gold to invest in real estate … and more!
Remember … we aren't tax advisors or legal professionals. 
We give ideas and information … NOT advice. 
 In this episode of The Real Estate Guys™ show, hear from:
Your knowing host,

Robert Helms

His crowing co-host,

Russell Gray 
---
Listen
---
Subscribe
Broadcasting since 1997 with over 300 episodes on iTunes!
---
Review
When you give us a positive review on iTunes you help us continue to bring you high caliber guests and attract new listeners. It's easy and takes just a minute! (Don't know how? Follow these instructions).
Thanks!
---
Preparing for a recession
James from Phoenix, Arizona, just moved to the area and is interested in purchasing a single-family rental property.
He wants to know what zip codes we feel offer the best opportunities for a solid cash flow, long-term equity investment.
He also wants to hear our thoughts on how we think a possible recession will affect the Phoenix housing market.
First off, we don't get into the specificity of zip codes in any market. BUT we do know a great provider in Phoenix that absolutely has the answer.
It's always better to find someone with boots on the ground knowledge to learn more about a marketplace. So, that's our advice there. Find a good team member … and work with them.
But when it comes to recession … that's something we can definitely talk about.
As a country, we recently had a tax code change. One of the biggest changes was that state and local taxes are no longer deductible on your federal income tax.
People who lived in high tax states like California are suddenly realizing what a big difference that deduction made … and they are moving to greener pastures.
Phoenix is a major metro that offers a lot of the quality of life amenities people want … and its close proximity to California makes it a hot destination for those fleeing the state's high prices.
For investors, the key is to find properties with what we like to call "recession resistant pricing."
If things go well, the value of the property moves up … but those rents are still in demand even when things in the economy aren't doing as well.
So, your mission ought to be to get with a great local provider and work together to find properties that hit in this sweet spot.
The good news is that Phoenix is a market where we saw pretty good stability in the last downturn.
A look at note investing
Larry from Folsom, California, wants to know what we think about the notes business … and what we think about the notes business as a real estate business.
Some people like to invest in the property. Some people like to invest in the financing.
The note business means that you are writing mortgages, carrying back mortgages, placing private notes, or buying second-hand notes that are loans.
You get the note … and you get the interest … and you have the collateral against the property.
There are two primary reasons people invest in notes.
Some people invest in notes because they want the yield … they want the interest rate, which often can be higher than traditional mortgages.
Other people invest in notes or make hard money loans because what they really want is the property.
They make a loan to someone who is in need … if it pays off, great. If it doesn't, they get the property.
So, the note business is an interesting business. It can be appealing because you are able to derive income without the hassle of landlording or the risk of the property going down in value.
But that doesn't mean note investing is without capital risk. It all depends on whether you want to sell the note or not after you buy it.
Where the real money gets made in notes is when you're trading in notes and you're using distressed property.
You might go in and lend to somebody who may not be a prime borrower in an ideal situation … so they're going to pay a premium.
That means you are going to get a little bit of extra interest … and maybe a little bit of extra protective equity.
You can also take things a step further and purchase loans from people who own them already and have decided for whatever reason they don't want them.
So, you would offer them a discount to the face value of the note.
Now, you'll be getting paid back more than you lend plus more!
And that discount is added to the interest that a person's going to pay. That can bring your yield up quite a bit.
Another approach is to buy non-performing notes in the hopes that you can rehab them and get the person paying again OR that you'll be successful in foreclosing on the collateral.
These types of notes can sometimes be bought for pennies on the dollar.
The key takeaway here is that there are a lot of different ways to get involved in the note side of the business for people who aren't as interested in dealing with the real estate and tenant side of things.
You don't have the landlord responsibilities … you do have the debt collection responsibilities.
Overall, we like the note business … but we don't like the note business as a real estate business.
Now, this is just because of our personal investment philosophies. We don't want to make a bunch of money because someone else had to be foreclosed on.
For us, it's too messy and can be ugly. But if you have a more combative personality … it might work for you.
Leveraging against gold
Quentin from Mahomet, Illinois, is seeing the value of the dollar go down … and wondering why an investor shouldn't just buy gold to use as collateral and leverage against it.
Quentin feels that if the dollar tanks, then your collateral … the price of gold … goes up all while your real estate cash flow asset makes money.
The question is … are there downsides to this approach?
Leveraging against gold has been on our mind for a long, long time.
It has only been in the last 50 years or so that gold hasn't been money … there's a good possibility it's going to come back and eventually be money again.
Central banks are loading up on it. So, we don't think it's a bad idea to take some of your liquid reserves and put them into gold.
Gold shouldn't be considered as an investment. Gold is a place to store wealth … just like cash.
But gold protects you from cash failing and has a longer track record of success.
Borrowing against gold is just like borrowing against any other asset. The equation always just comes down to being able to provide the cash flow to service all the debt involved.
If you lose control of cash flow … everything leveraged unravels.
Still, if you've done the math … and you feel comfortable … it's not a bad way of thinking.
More Ask The Guys
Listen to the full episode for more questions and answers.
Have a real estate investing question? Let us know! Your question could be featured in our next Ask The Guys episode.
More From The Real Estate Guys™…
The Real Estate Guys™ radio show and podcast provides real estate investing news, education, training, and resources to help real estate investors succeed.
---
Love the show?  Tell the world!  When you promote the show, you help us attract more great guests for 

your

 listening pleasure!
Phoenix
In this desert paradise … demand for rentals is heating up!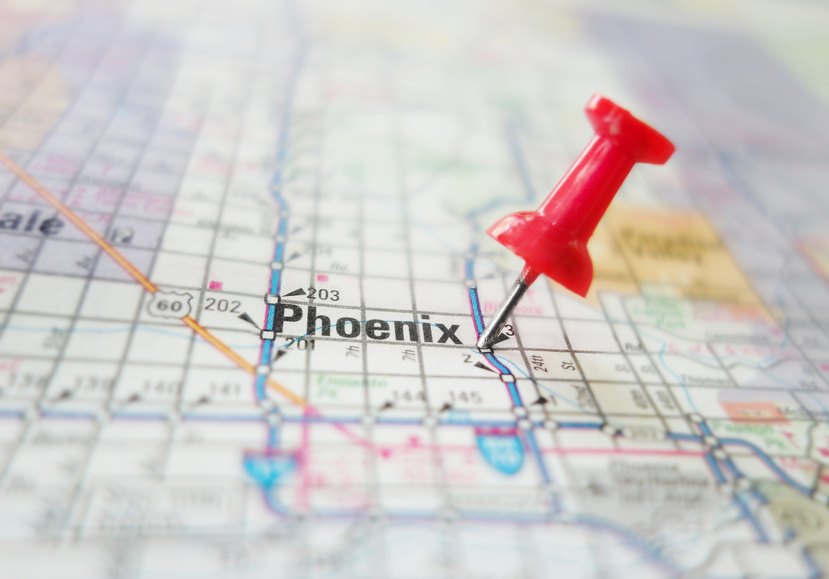 In the heart of the Sonoran Desert sits the "Valley of the Sun" … and this valley is golden for so many reasons. 
Phoenix consistently ranks as one of the most affordable areas of the United States …
So naturally rents have outpaced national growth since 2016. 
In 2018, rent growth in the greater Phoenix area was more than double the national average … but overall rent prices remained significantly lower than the rest of the country. 
The 2017 tax law changes had far-reaching impacts for Phoenix and the other Sun Belt  states. 
People living in high-tax states on the East and West Coasts used to mitigate tax costs by deducting state and local taxes from their federal income tax. 
With that option removed, those same people are moving to low-tax jurisdictions like Phoenix instead. 
The resulting steady population growth has made Phoenix one of the most popular markets for multifamily investments. 
Demand for rentals is strong and supply is low … so there's nowhere to go but up!
And since the '08 market crash, Phoenix demand and pricing has been doing just that … steadily going up and up. 
Industrial space in the metro area fills up fast, rents are rising in the office sector, vacancy numbers are healthy, and the retail market is BOOMING. 
In 2018, major retailers Costco, Lowe's, Sprouts, TJ Maxx, and Nordstrom Rack announced plans to build new stores in the metro area. 
The following year, Phoenix saw employment gains at nearly five times the national rate.  Major industries in the area include finance, biomedical, and software development. 
The western part of the valley is a popular location for warehouse and distribution space. Major distribution centers for Dick's Sporting Goods, SubZero, and REI, Inc. operate from the region. 
The surge in population since 2017 has jumpstarted the revitalization of downtown Phoenix, with revamped buildings housing expansions of University of Arizona and Arizona State University.
When it comes to recreation and entertainment, Phoenix has something for everyone … professional sports teams, national parks, and all-around wonderful weather.
Explore the resources below to discover what opportunities await in this one-of-a-kind desert paradise …
Radio Shows
Reports & Articles
Market Field Trips & Property Tours
Boots-on-the-Ground Teams
Clues in The News
P. J. Hussey & Associates, Inc. – Andrew Thruston
Your go-to Phoenix metro resource!

The savvy real estate investor knows … there's nothing more important than the team you have on the ground. 
When you're looking for experts in the Phoenix area … look no further than P. J. Hussey & Associates!
This team is a TURNKEY resource for
Strong Property Management

Full-Service Real Estate Brokerage Team

Access to Non-MLS inventory of Single & Multi-Family Properties

In-House Construction Crew
For more than 30 years, P. J. Hussey & Associates has put customers first … creating a better real estate environment for buyers and sellers alike. 
"I have been working with Patti and Andrew at P. J. Hussey & Associates since 2011. They have helped my company reposition several challenging multi-family and single family properties in the Phoenix and Glendale, Arizona, areas over the last 8 years … and they have terrific property management and construction teams."
– Sepehr Bekam, The Real Estate Guys™ Listener
Partner with a team that works WITH you to achieve your goals. 
Simply fill out the form below and a representative from P. J. Hussey & Associates, Inc. will reach out to discuss all the possibilities!
An essential part of being a real estate investor is finding the perfect combination of market and product type. But markets, product types, and even financing are CONSTANTLY shifting.
How can you read the tea leaves and see what's in store?
Today, we offer some help in the form of Brad Sumrok. Brad has been investing for 16 years. These days, he also spends a significant amount of time teaching investors how to get into the multi-family space.
In this episode, we discuss choice gems from Brad's annual Apartment Market Forecast. We'll also look at what makes a good market and how YOU can get started … or move upwards … in multi-family investing.
In this episode of The Real Estate Guys™ show you'll hear from:
Your princely host, 

Robert Helms

His jester of a co-host, 

Russell Gray

The apartment king,

Brad Sumrok
---
Listen
---
Subscribe
Broadcasting since 1997 with over 300 episodes on iTunes!
---
Review
When you give us a positive review on iTunes you help us continue to bring you high caliber guests and attract new listeners. It's easy and takes just a minute! (Don't know how? Follow these instructions).
Thanks!
---
Three factors of the perfect market
Let's begin with some background.
Sixteen years ago, Brad made his first real estate investment. He didn't start out with single-family homes … No, Brad's first investment was a 32-unit apartment building.
Today, Brad teaches beginning and potential investors how they too can make a mark in the multi-family space with his popular Rat Race 2 Retirement courses.
Last year, his students purchased 37 apartment buildings in 14 different markets!
Along with his results-producing educational program, Brad produces a yearly Apartment Market Forecast … a data-driven report that looks at which markets in the U.S. are hot for apartment investors … and which are not.
The forecast can be divided into two main parts … old markets that still hold water, and new markets that hold opportunity for multi-family investors.
Brad gave us the run-down of his most important factors for investors.
"When I look at investing, I look at three things," he says. "The deal, the market, and the management team."
We asked him to dive into what makes a good market … and why.
Brad said he does tend to like big primary markets in general because of their diverse economies. But he avoids some large markets like Los Angeles, San Francisco, Seattle, and Boston because of laws that are unfavorable to landlords.
For Brad, landlord-friendly laws and strong economies are two major keys to an ideal market.
Brad says investors can find good deals in the suburbs within an hour of many major markets. While city centers may be too hot right now, surrounding areas have a bit less competition.
Besides landlord-friendly laws, Brad says there are two other major factors investors need to consider … asset appreciation and rent growth.
Together, these factors can help investors choose the perfect market.
Some markets, like Cleveland, Kansas City, and Detroit, have higher than average cap rates but negative population and job growth.
Investors want to look for a market that boasts positive scores in all three areas. Some of Brad's top picks for asset appreciation, rent growth, and landlord friendliness are Dallas, Tampa, Jacksonville, Orlando, and Phoenix.
Many investors worry that even in excellent markets, competition has heated up too much and they've missed the party.
To that, Brad says, "If you invest in your education and surround yourself with a good team, the odds are in your favor to make profitable investments."
Investors need to understand that all ships rise … and sink … with the tide.
In good times, rents and occupancy will be high. And in bad times, apartments are a safe haven because there is always a need for housing.
Choosing and financing properties
What kind of properties does Brad advise his students to invest in?
The answer is simple … B- and C-class assets.
The reason? In central urban cores, there is too much supply and not enough demand, resulting in high vacancies and low yields.
Outside the city core, investors can still buy for less than they can build. And if you choose your market smartly, job and population growth will guarantee a demand for affordable housing.
Brad says he generally advises investors to plan to hold on to a property for at least five years.
And in terms of loans, he notes it's essential to have predictability in financing. He works with students to help them obtain 10-12 year fixed-rate loans with an 80 percent loan to value.
It can be hard to find that type of financing in smaller markets and for smaller properties.
But it gets easier, says Brad, when investors realize they don't need to fork up all the money by themselves.
That's where syndication comes in.
To earn more and work less, turn to syndication
Without syndication, many investors run out of money.
Syndication not only allows investors to do bigger deals … it also offers economies of scale.
Larger properties with at least 60 units allow investors to hire a management company with the right level of cost to benefit.
At that size, management costs usually end up at about 5 percent of income, and possibly less if you have more units.
Plus, you get more data, more support, and more resources … for a smaller percentage of your revenue.
It's part of what Brad calls "the magic of apartments." Management costs for single-family homes, by comparison, usually run about 8-10 percent of your gross income.
Why not a 40-unit apartment? Forty units is enough to pay for a full-time person … without fully utilizing their time or efforts. But 60 is just about perfect.
Another benefit of buying big is that you DON'T have to do everything yourself. When you do a syndicated deal with other investors, your main responsibilities shift from the nitty-gritty details to regular communication with your management company about big-picture trends and issues.
The premise of multi-family investing is really the same as single-family … but financing, managing, tenant-landlord laws, inspections, and other factors are a bit different.
All that is learnable, however. To get educated, start by checking out Brad's webinar. He'll discuss why apartment investing is great for building passive streams of income, how YOU can get started, and what his top market picks are for 2018.
Investors evolve with education
In Brad's own words, "Anyone can do it." He told us there will always be competition, but even in today's economy, there are still so many markets that make sense.
"Investors just have to step up to the plate and take a swing," Brad says.
Just as you evolve as an investor, so do markets evolve … slowly, over time. Sometimes the shift happens so slowly … or so suddenly … that investors don't see it coming.
That's why folks like Brad are so important. He knows the apartment market space incredibly well, stays up to date … and is always willing to share his knowledge with other investors.
And although not every investor takes the same path to wealth that Brad did, there's something EVERY investor can learn from Brad's recommendations and suggestions for what makes a good market and a high-return investment.
As real estate investors, we have to take educating ourselves seriously. Whether that starts with a podcast, article, webinar, in-person event, or a training seminar like Brad's, education is the one thing that can help YOU become an effective, efficient investor.
---
More From The Real Estate Guys™…
The Real Estate Guys™ radio show and podcast provides real estate investing news, education, training and resources to help real estate investors succeed.
If the first property you bought as a real estate investor was a single-family home, you're not alone.
This property type is a popular first choice for many … maybe even most … real estate investors.
But eventually, you'll want to take your investing to the next level. If you're at that point, this episode of The Real Estate Guys™ show is for you!
We'll be chatting with our special guest about how investors can get started with multi-family properties … from duplexes to fourplexes.
Listen in! You'll hear from:
Your next-level host, 

Robert Helms

His level-one co-host, 

Russell Gray

Consultant at Fourplex Investment Group,

Steve Olson
---
Listen
---
Subscribe
Broadcasting since 1997 with over 300 episodes on iTunes!
---
Review
When you give us a positive review on iTunes you help us continue to bring you high caliber guests and attract new listeners. It's easy and takes just a minute! (Don't know how? Follow these instructions).
Thanks!
---
From house-flipper to investor
A bit about our guest … Steve Olson got his start in real estate at the tail end of his college career, when he flipped his first house.
He's now an experienced investor who works to help other investors add value to multifamily investments.
We asked him for his thoughts on flipping now that he's moved on.
"It's not a bad thing to do," he says, although he acknowledges flipping is not really real estate investing because you have to trade time for dollars.
"You have to know what you're getting into," he says. For many investors, flipping can be a great way to generate capital, but it's not always sustainable.
Steve would recommend that new investors talk to someone who's flipped houses before they consider that option seriously.
Taking the leap to multi-family properties
If you've started out in single-family housing … or even if you haven't … multi-family properties are an excellent next step.
Steve specifically recommends two-, three-, and four-family apartments.
Why stop at fourplexes? For a good reason … Fannie Mae has loan options for investors that stop at four-family apartments.
These slightly bigger investments are the perfect next step up. And they allow you to fully maximize a Fannie Mae mortgage.
They also provide a more sustainable income source. Think about it … single-family properties are either 100 percent occupied or completely vacant.
But with a fourplex, even if you have one vacancy, you have a 75 percent occupancy rate.
There's one problem with multi-family properties, though … and that's demand. Because demand in the housing market is high right now, even for properties bought primarily by investors, cap rates are being pushed up.
Some investors resort to buying properties in bottom-of-the-barrel neighborhoods … but that's a risky bet.
A return for a low-priced property might look great on paper, but a low return that actually happens is far better than a high return on paper that never happens.
Tenant quality is worth it for the peace of mind.
So how do investors find great properties … that aren't in C-class neighborhoods? Steve has two options for investors.
Find lower cap rates with a value add
Cap-rate compression is driving prices up … but rents aren't rising. Steve recommends that investors navigate today's market by finding value-add opportunities.
Finding a respectable cap rate takes some maneuvering, he says.
He names two options:
Buy a run-down apartment for a low price and add value after purchase.

Buy land pre-construction and then add value by building new apartments.
With the Fourplex Investment Group (FIG), Steve helps investors navigate the second option.
He recruits investors before properties are even built—a win for investors, who can get a better cap rate, and for developers, who get risk removed from their plate.
So how do investments with FIG work?
FIG operates in four markets: Salt Lake City, Houston, Boise, and Phoenix. They are cautiously investigating new markets as well.

New projects start with a tract of land and a developer. Then FIG puts together a pro forma and releases the new project to investors four to six months before the build date.

Investors put down a deposit to reserve their spot, and FIG sets them up with construction financing.

Fourplexes (as well as some three-plexes and duplexes) are built in groups. Construction usually takes about 12 months. Investors get two to four brand-new townhomes … and one tax ID.

The average fourplex runs from 650k to 800k, depending on the market. Investors put 25 percent down and refinance when construction is complete.

FIG requires investors to use an in-house property manager, at least for the first two years of their investment. This provides stability and maintains the integrity of rents.

FIG sets up an HOA to preserve the appearance … and value … of the townhouse-style properties. Exterior maintenance of the properties is included.
"The fourplex model does well when the market isn't doing well," says Steve … and that's the ultimate measure of whether your investment is a good choice.
Steve shared lots of details about how investors can get started in multi-family properties with FIG … but if you're interested in more information about how YOU can make the jump to multi-family properties, please click here to request a report he compiled especially for listeners of The Real Estate Guys™ show.
Words of wisdom
We asked Steve what he wished new investors knew going in to a multi-family deal. He gave us a few words of wisdom:
"The pro forma is only as good as the neighborhood."

"You're not buying treasury bonds." Steve says nothing … including a return … is guaranteed.

"When something goes wrong, that IS normal." Investors have to accept there will be bumps in the road and …

View real estate investments through a long lens. A few months are not indicative of a long-term trend. Investors should be patient, Steve says.
We hope you gleaned some new perspectives from our conversation with Steve. We certainly did!
We believe in education for effective action … which is why we encourage you to seek out many different perspectives and relate them back to your personal investment philosophy.
The more ideas and perspectives you're surrounded by, the more likely it is you'll hit on something that perfectly aligns with your own goals as an investor.
So keep on listening!
---
More From The Real Estate Guys™…
The Real Estate Guys™ radio show and podcast provides real estate investing news, education, training and resources to help real estate investors succeed.
We noticed an interesting headline it today's Wall Street Journal.  "House Flipping Makes a Comeback".  That brought back fond memories of easy equity during the days of "irrational exuberance" in real estate.  Of course, there's a dark side to irrational exuberance which we're sure you don't need to be reminded of.
So why did this article catch our interest?
The star of the article is a real estate "investor" in Phoenix…really? Phoenix?  We thought Phoenix was a train wreck.  Or, is their opportunity in chaos?
Anyway, this guy in Phoenix went to an auction and bought a house that was formerly worth $1.3 million.  He paid just under $489,000.  He then sold it to a woman for $699,000.  That's about $210,000 in quick profit.  In The Real Estate Guys' world, we call this "found" equity.  It's "found" because he didn't do anything to the property to make it worth more.  It was worth more than what he paid for it at the time he bought it.  The bank left money on the table.  He found it.
Sounds easy, right?  How many of those would you like to to do in a year?
The article goes on to talk about different markets and statistics.  It provides some insight into bank motives. Blah, blah, blah.  This isn't to be critical of the Wall Street Journal.  But they write for a different reason than we do.  We're thankful they brought the topic up.  Now we have something to build on.
What we're interested in is HOW to do it.  Though we're not experts in purchasing foreclosures, we have certainly done our share of "found equity" deals.  Based on our experience, here are some tips if you decide to play this game (which can be very fun and profitable!):
ALWAYS know your exit before you get into the deal. And ideally, you want more than one.  The article doesn't say if the Phoenix guy had his buyer identified BEFORE he bought the property, but that's the way we would have played it.  With a buyer in hand, you show up at the auction (or go into the open market) and look for a property that your buyer wants.  If you know what they're willing to pay and you can buy it for less, then you have margin and a quick and known exit.
Make sure your buyer is real. That is, he's ready, willing and able (as in financially capable of buying).  If you're a real estate agent, this is basic.  If you're a newbie flipper, it's gold.  You don't want to be stuck holding the property.
Make sure your margin is more than 6%. Even though 6% on a $300,000 deal is $18,000 and it sounds like doing that 10 times a year might be a decent living, it's the same as if you were a real estate agent.  The difference is a real estate agent isn't putting his own capital at risk.  If you're going to take more risk, you need to receive more reward.
Don't put all your money into one deal. It will be SO tempting when the "no miss" deal comes along.  But remember, this is real estate. Something ALWAYS goes wrong.  It doesn't necessarily mean you lose money, but it might be tied up for awhile, so you lose opportunity.  Side note:  If you don't happen to have $500K sitting around like our friend from Phoenix apparently did, go find 10 friends who have $50K and do a small syndication.  Now no one has all their money in one deal.  And if this whole process takes 90 days, $200K on $500K is a 40% return in 3 months.  That's 160% annualized.  We're betting there are some investors out there who would want to get in on that.  If you decide to go this route, make sure you visit with your attorney first.  Syndicating isn't something for the newbie do-it-yourselfer.
Did we mention to have a plan B? And C and D?  If your buyer falls through, have 2 or 3 more lined up.  If possible, be prepared to "Flip and Hold".  This is what we call buying a property for cash, then refinancing it to get most of the money (or if you bought it low enough and wait a bit, you can sometimes get ALL your money back out).  Then rent the property for enough to float the mortgage and expenses.  Obviously, this is more complex and there's some math to do to make sure it all makes sense.  And we know that getting loans on certain types of properties (and cash out loans in general) is harder to do today than in the past.  We recommend knowing your financing options BEFORE you buy, even if you don't plan to hold.  You never know how it's going to work out.  The more options you have the safer you are.
We obviously could go on and on (we're experts at that).  This topic is too deep for a simple blog post.  But it should get your brain whirring (which is always a good thing).  Our recurring theme is that there is a lot of money to be made in real estate right now simply because most people still aren't ready to play.  This guy in Phoenix made 200 grand because other people weren't there bidding.  And what a great service he provided for his buyer!
Want More?  Sign Up for The Real Estate Guys Free Newsletter!
Did you know that Backstage Pass Members get audio blogs? Save your tired eyes and make your ears do the work!  Become a Backstage Pass Member today!