Michael Blank
Jump into apartment investing no matter your experience or bank account balance … syndication is the key!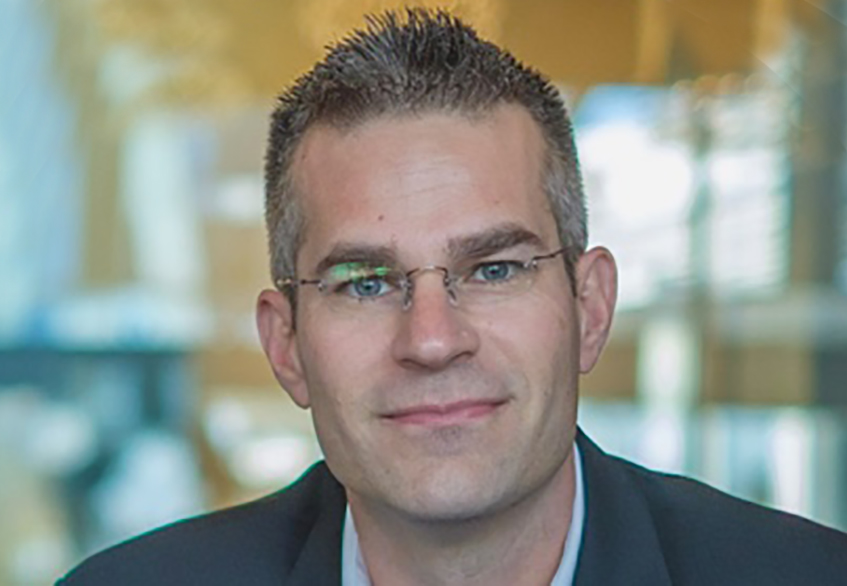 You don't need tons of your own money or even good credit to get started with apartment building investing.
Syndication is the key.
Experienced apartment syndicator Michael Blank knows this firsthand. He controls over $30 million in performing multifamily assets in the Southeast and Sunbelt region of the United States.
As best-selling author of Financial Freedom with Real Estate Investing, Michael believes that anyone has the potential to become financially free in 3–5 years.
So, when he isn't making his own real estate deals, Michael is educating everyone from first-time apartment investors to experienced syndicators.
He offers training, coaching, professional connections, and tools to scale … not to mention passionate advice and encouragement.
Begin apartment building investing through effective syndication!
Simply fill out the form below to contact Michael's team … 
High housing prices continue to be a concern in many major markets.
While there are varying opinions on how to solve the problem, history says … and recent headlines concur … that adding fuel to the fire will be the likely "solution."
Here's how it works and why it's likely to create a lot of equity right up until it doesn't …
First, it's important to remember prices are "discovered" when willing buyers and sellers meet in the marketplace and cut a deal.
Buyers want the lowest price and sellers want the highest. They meet somewhere in the middle based on the supply and demand dynamic.
When there are lots of buyers for every deal and a seller has the ability to wait for the best price, buyers compete with each other and bid the price up.
When there are lots of sellers relative to buyers, sellers compete with each other by dropping the price or offering more favorable terms and concessions.
Duh. That's real estate deal making 101.
Of course, the real world is a little more complex … especially when you have powerful wizards working to manipulate the market for whatever reasons.
To our way of thinking, "capacity to pay" needs to be broken out of "demand" when looking at the supply and demand dynamic.
After all, if you're crawling through the desert dying of thirst and you come across a vending machine with bottled water for sale at $100 per bottle, you're probably willing to pay.
But if you don't have any money in your pocket, limited supply and high demand alone don't matter. You have no capacity to pay.
When it comes to housing, capacity to pay is a combination of income, interest rates, and mortgage availability.
To empower purchasers with more capacity to pay, you need higher real incomes, lower interest rates, money to lend, and looser lending guidelines.
Of course, these do NOTHING to help make housing less expensive.
In fact, they actually make housing more expensive because they simply increase the buyers' ability to pay MORE.
Yet, this is where the wizards focus their attention. And to no surprise, they have an excellent track record of creating real estate equity (inflating real estate bubbles).
And that's exactly why real estate is such a fabulous hedge against inflation.
While renters watch prices run away from them, owners ride the equity wave up … and up … and up.
And when paired with debt, real estate becomes a super-charged wealth builder … growing equity much faster than inflation, while still hedging against deflation.
After all, if you put $20,000 down on a $100,000 property and the price falls to $80,000 and NEVER recovers … eventually the tenants pay the property off.
Now your $20,000 investment has grown to $80,000 … even though the property deflated 20 percent.
But it's hard to imagine any serious sustained deflation will hit real estate absent a catastrophic sustained economic collapse.
Of course, it's probably smart to have some cash, gold, and debt free real estate as a hedge against catastrophe … but probably not the lion's share of your portfolio.
That's because the history and headlines favor higher prices over the long haul.
This brings up a very important point for every serious student of real estate investing …
The ONLY real way to truly lower housing prices in the face of growing population is to increase supply.
But there's NO motivation for the wizards to reduce housing prices.
They'll SAY they want to, but they can't deliver.
Think about it …
No politician wants to face home-owning voters who are watching their home values fall.
No banker wants to have a portfolio of loans secured by homes whose values are falling.
And in spite of their sometimes-public spats, politicians and bankers have a long track history of working together to enrich and empower themselves.
So does it make sense that politicians and bankers are really going to do anything meaningful to cause housing prices to fall?
We don't think so. All the motivation is to cause housing prices to rise.
And as we saw in 2008, on those rare occasions where housing prices fall, bankers and politicians rally to revive them as quickly as possible.
Your mission is to structure your holdings to maintain control if prices take a temporary dip. And of course, positive cash flow is the key.
Meanwhile, the Wizards are hard at work to make expensive housing more affordable …
This means fostering an environment to increase jobs and real wages, lower interest rates, loosen lending guidelines, and get more money flowing into funding mortgages.
Are these acts of frantic Wizards desperate to keep the equity rally going into an election year? Maybe.
But until and if a total financial crisis happens again (which you should be diligently prepared for) …
… we think the bubbliest markets will see softness, even as nearby affordable markets increase as priced out home-buyers migrate.
Nonetheless, keep in mind that real estate is not an asset class … even a singular niche like housing. Every market, property, and deal is unique.
So it's possible to find deals in hot markets, and it's possible to overpay in a depressed market. Think big, but work small.
And while the financial media complains about over-priced housing and rings the bubble bell, consider that if housing remains unaffordable to buyers, it only creates more demand for rentals.
The properties you lose the most on are the good deals you pass on because you're focused on price and not cash flow.
Is the housing boom … like the stock market boom … late in the cycle? Probably. But that doesn't mean there's not a lot of opportunity out there right now.
While the rest of the world fixates on the Fed's latest interest rate bloviation, we're taking a mini-vacation from Fed watching to focus on something a lot more fun.
Jones Lang LaSalle recently released their Global Resort Report for 2019 and it's got some investing intelligence we think you'll find interesting and useful.
As our long-time audience knows, we've been big fans of resort property investing for quite a while.
Resort property investing is a great way to derive rental income from affluent people.
Also, because your "tenants" and their income come from all over the world, the right resort property can reduce your dependency on any single regional economy.
But that's not to say the local market doesn't matter.
In fact, geography matters a lot. Often, it's a geographic amenity that's the primary attraction and your competitive advantage.
Think about it …
There are only so many beautiful beaches, world-class diving destinations, or snow-capped skiable mountain ranges on earth.
And even the best developers can't put those things in someplace they don't already exist. Even mega-man-made amenities like theme parks are hard to replicate.
So when you find a market with a rare and attractive amenity, with the right supply and demand dynamic, you have the opportunity to own a cash-flowing world-class asset.
No wonder the JLL report says …
"Over the past five years, resorts have been the darling of the hotel investment community …"
The report also mentions a few of the key factors driving the desirability of this exciting and profitable real estate niche …
"… consumer focus on experiential travel and an affinity towards lodging assets with an authentic local feel."
"… solid growth in international tourist arrivals, which are anticipated to grow 4.0 percent in 2019 to 2.2 billion travelers and continue rising at this pace throughout the next decade."
"RevPAR performance of resort markets has continued to outpace other locations, such as urban, suburban and airport."
The JLL report highlights three specific U.S. markets, but the lessons apply no matter where you're investing.
Now if you think resort property investing is only for the uber-wealthy investor … think again.
As we highlight in a recent radio show, many small investors are finding big opportunities in short-term rental properties.
Of course, for investors who want to play at a bigger level, syndication is always an option.
But whether you go big or small, there's a lot to like about resort property investing … and it's not just the financial rewards.
When you own a beautiful cash-flowing resort property, not only do you earn profits, but you gain some lifestyle benefits too.
If you invest in a market you'd like to regularly visit, you can probably make some or all of your travel expenses tax-deductible.
After all, it's important to inspect your investment from time to time.
Of course, unlike that lovely C-class multi-family property on the border of the war zone, you probably wouldn't mind staying a week or two in your beautiful resort property.
But back to the JLL report …
Rather than simply quote the report, which you can (and should) read for yourself … let's just glean some investing ideas from the three aforementioned excerpts.
First, it's important to know your avatar. Who's the customer?
The report kicks off with the answer … it's the "consumer focus" versus a business traveler.
Remember, resort property investing is a subset of hospitality. So while most resorts function like a hotel, not all hotels are resorts. Resorts are about consumers.
Of course, the key to attracting consumers is giving them the right experience. Here again, there's useful intelligence in the report.
Consumers are looking for "lodging assets with an authentic local feel". Think about that before you buy a Holiday Inn in a ski town.
Notice also that the projected growth is driven by "international tourist arrivals" which benefits "resorts across the world."
The good news is with the right property, you can attract customers from around the globe … including wherever the demographics and economies are booming.
So it's pretty important to make sure the market and property you pick have a broad international appeal … and adequate access. There's no point in owning a beautiful property that's difficult to get to.
And while we're big fans of international diversification, if you're going to invest outside your home country, be sure you're familiar with the local laws and customs.
We know all that might sound intimidating, but it's not that hard.
It starts with having a good local team in place BEFORE you purchase the property. Of course, this is true domestically as well.
The great news is if you get it right …
"RevPAR performance of resort markets has continued to outpace other locations, such as urban, suburban and airport."
RevPAR is hospitality lingo for a metric called Revenue Per Available Room. Higher is better. It's more rent per square foot.
So the report is essentially saying resort properties are more profitable than the everyday hotels you see around town or near an airport.
Even better, in addition to being a great way to derive rents from the affluent and diversify into high-quality markets …
… we think you'll find resort properties are a whole lot more fun than most of your other rental properties.
And the due diligent trips sure don't feel like work!
In August 1971, President Richard Nixon went on national television and shocked the world by defaulting on the gold-backed dollar system created at Bretton Woods in 1945.
Up to that point, dollars were essentially coupons for real money … gold. Foreign dollar holders could turn in their dollars and walk away with gold at $35 per ounce.
Nixon repudiated that deal without warning, promising it was only a "temporary" measure. That was over 48 years ago … and the world is still waiting.
It reminds us of Ben Bernanke's promise that quantitative easing was only temporary. Yet, here we are 10 years later and it's still here.
Yes, we know Jerome Powell doesn't want to call it QE. Most people forget Ben Bernanke didn't want to call the original QE "QE" either.
So Nixon tried to take the edge off the gold default by saying it's only temporary, but he knew the world would react by dumping dollars … crashing the dollar and causing prices to rise.
If that's confusing, just think of dollars like stocks. When something happens to trigger people to sell, the price falls.
When the dollar falls, it takes more dollars to buy the same products. That's called inflation. And it hurts people who do business in the falling currency.
So while foreigners were upset about Uncle Sam's broken promise, those paying attention could sell their dollars quickly and buy gold in the open market.
American citizens were not so fortunate.
That's because back then it was still illegal for U.S. citizens to own gold. And the government had already taken all the silver out of the coins in 1965.
So even if Americans were smart enough to know what was happening, the best escape routes were blocked. Real money wasn't readily available to them.
Being aware the American voter would be facing rising prices and falling purchasing power headed into the 1972 election cycle, Nixon attempted to stop inflation by executive order.
In fact, at the same time he defaulted on the gold standard, Nixon also ordered a national freeze on prices and wages.
You read that right.
In the United States of America, the land of the free, bastion of free market capitalism …
… by executive decree, and without warning, it became immediately illegal for a private business owner to raise prices on a customer or increase wages to an employee.
Of course, it didn't work.
In fact, as discovered through his now infamous penchant for tape recording everything, it's well-documented Nixon knew it wouldn't work when he did it.
On February 22, 1971 in a recorded conversation with his Secretary of the Treasury, Nixon said,
" The difficulty with wage-price controls and a wage board as you well know is that the God damned things will not work."
"I know the reasons, you do it for cosmetic reasons good God! But this is too early for cosmetic reasons."
But by August 12, 1971, the Secretary of the Treasury apparently convinced Nixon the time had arrived to put lipstick on the pig …
"To the average person in this country this wage and price freeze–to him means you mean business. You're gonna stop this inflation. You're gonna try to get control of this economy. …If you take all of these actions … you're not going to have anybody…left out to be critical of you."
In other words, it was all political theater to pander to pundits and voters. It doesn't matter if it works … or if you even think it can. It only matters that you're seen trying.
So just 3 days later, Nixon went on TV and pulled the trigger.
What does all this have to do with YOUR real estate investing?
Maybe more than you think. History often has valuable lessons for those who take the time to reflect on it.
You may have heard … California just enacted state-wide rent control.
California's not the first to do this … Oregon holds that "honor", having enacted their own version of state-wide rent control last February.
Of course, this is a governmental policy, so any discussion of it runs the risk of turning political and divisive.
But it doesn't matter whether you or we agree or disagree with the spirit or letter of the law. That's irrelevant.
The rent control laws are here like them or not, so the more germane discussion is about what rent control on this scale might mean for real estate investors … regardless of political stripe.
Now if you think none of this matters to you because you have no intention of investing in California or Oregon … think again.
Because even though each state's law is different, the motives are similar … to "do something" (or at least appear to be trying) to address growing homelessness presumably created because "rent is too damn high."
If this way of thinking catches on (and it seems to be), state-wide rent control could be coming to a market near you.
And like California, rent control laws could be RETROACTIVE.
Think about that.
Let's say you're a value-add real estate investor and you find an older, run-down, poorly managed property in a decent area.
You put together a plan and invest generously to improve the property to the benefit of the tenants and the neighborhood, expecting to earn higher rents for a better product.
But AFTER you make your investment, the government decides to make it illegal for you to raise the rents to your projections. And it's retroactive.
You made a plan and took a calculated risk based on the rules in place … and wham-o! The government changes the rules after the fact.
Ouch.
Call us crazy, but that doesn't seem fair. At least Oregon "only" made their rent control effective immediately. California's law is retroactive seven MONTHS.
We understand politicians are trying to pre-empt landlords from jacking up rents before rent control kicks in.
Of course, this reveals a paradigm of how politicians view landlords … as greedy takers looking for every opportunity to screw over their customers.
Funny, some people see politicians the same way … but we digress.
It's painfully obvious these lawmakers don't understand real estate investing.
While it's true, the laws allow rents to rise a "generous" spread of 5-7% over the (artificially low) CPI.
Maybe this is okay for new or fully renovated properties. No cap ex needed.
But the law specifically targets properties over 15 years old … the very ones most likely to need substantial renovation.
Worse, the law does NOT make an exception for capital expenditures, so the limit on rental increases potentially caps the incentive to fix up old, ugly properties.
Will rent control create a greater divide between the nice and not-so-nice areas as existing properties are starved of cap ex?
History says it will. Time will tell if it's different this time.
Meanwhile, it's wise for real estate investors to pay attention to laws in places like Oregon and California … even though they may not apply to you … yet.
Because when you look at California, it seems like they got some of their ideas from Oregon. Like Hollywood, politicians tend to copy each other.
And because affordable housing is a national problem heading into a heated election year …
… it's likely other states are looking at the "leadership" of California and Oregon … and could be considering a rent control law variation of their own.
The opportunity could be in the overt and implied exemptions …
… like mobile home parks, residential assisted living, self-storage and other niches outside the cross-hairs of perhaps well-meaning, but sometimes misguided politicians.
Remember, markets are dynamic, complex systems affected by fiscal, tax, monetary, and regulatory policy as much or more than local demographics and economics.
It's smart to pay attention to ALL of it … and objectively evaluate how each factor might impact you and your portfolio.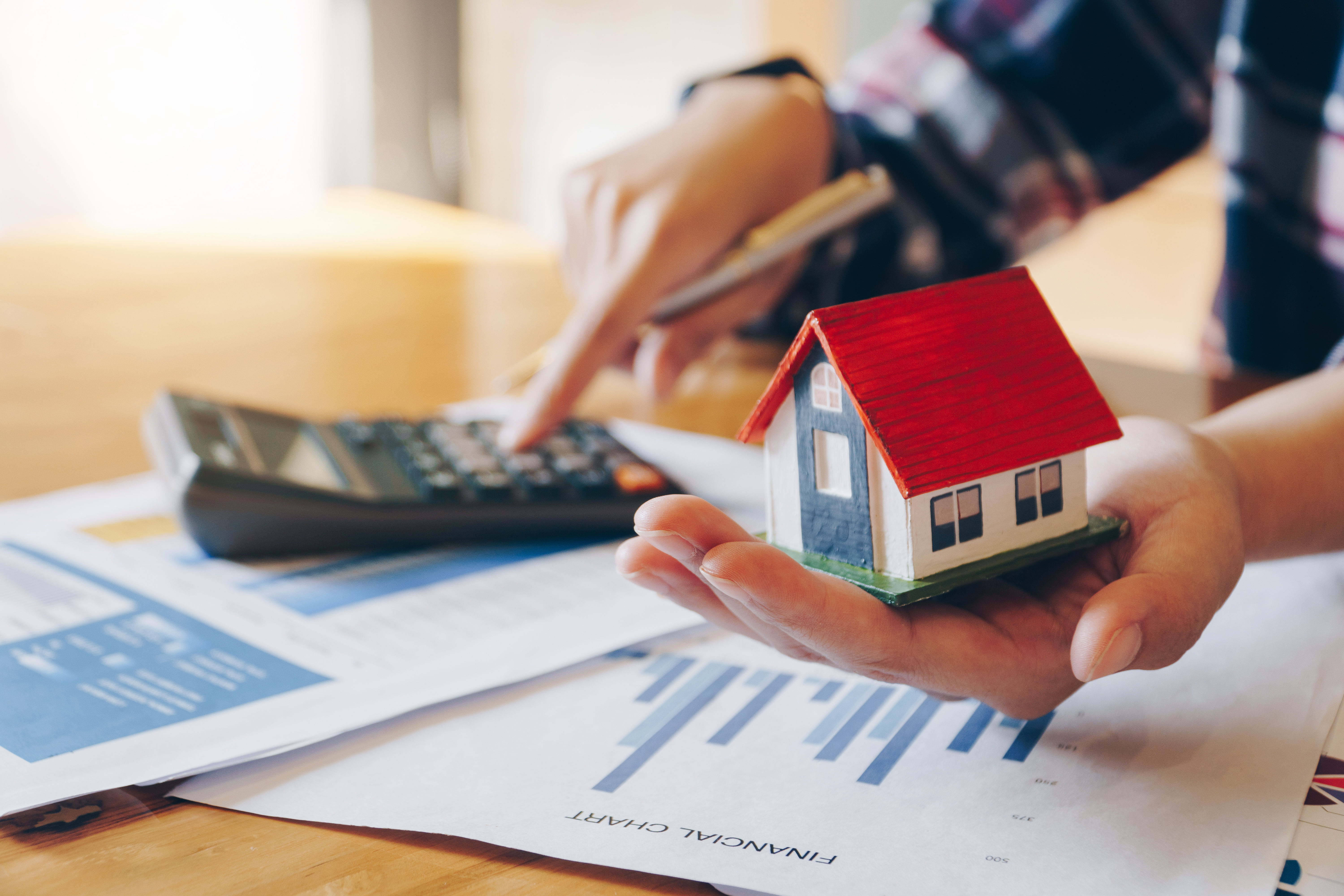 Everyone wants to add value to their investments. 
Value-add real estate investing does just that … often accelerating equity growth by increasing income. 
Each time you work to make a property more appealing to a tenant or a buyer, you make the property a more valuable investment … and you don't have to wait for inflation to do it for you. 
Another bonus of a value-add investing strategy … it reduces some of the price risk of acquiring properties near the top of a market cycle. 
The growing movement to cap how fast investors can raise rents on certain properties means it makes sense to take a look at niches that are less likely to become targets in the rent control fight. 
That's why we are chatting with a veteran value-add investor. Discover how … and where … he is finding opportunities in this market cycle. 
In this episode of The Real Estate Guys™ show, hear from:
Your valuable host,

Robert Helms

His bang-for-your-buck co-host,

Russell Gray 

Author, podcaster, and investor at Wellings Capital,

Paul Moore
---
Listen
---
Subscribe
Broadcasting since 1997 with over 300 episodes on iTunes!
---
Review
When you give us a positive review on iTunes you help us continue to bring you high caliber guests and attract new listeners. It's easy and takes just a minute! (Don't know how? Follow these instructions).
Thanks!
---
Finding a formula for adding value
The more value we create … the more cash flow we can have. And the more our property is worth over time. 
Today we're talking about value creation and specific niches within real estate that can be exceptionally profitable in the current market. 
In real estate, one of the greatest things is that we get to create value. The reason that people will pay rent to live in your unit is because it's of value to them. 
In our real estate vernacular, we talk about forcing equity … creating value in a property by doing something to change it or make it better. 
One of the greatest things about real estate compared to other assets is that many of the things that will increase its value are in YOUR control. 
The key is finding the right formula, if you will … the secret to adding value in the right way for the right returns. 
When a real estate entrepreneur figures out how to go into any asset class or niche and create value by formula … or by routine … they can learn to repeat that process fairly efficiently. 
More often than not, they can produce a predictable result. 
Two niches ripe for value-add
Today we've got a guest who has got a wide variety of background in real estate. 
Paul Moore has done a lot in the past 20 years … and he is here to share a glimpse at his formulas for creating the most value. 
After selling his company at age 33, Paul wasn't sure what to do next. 
That's how he found real estate. Admittedly, Paul says his first experiences were more speculation than true investment … but he learned there was a better way to create value. 
"There is a value formula in commercial real estate. It's income divided by the rate of return … specifically, the net operating income divided by the cap rate … and that means we can force appreciation," Paul says. 
Lower interest rates have also been part of that formula … but now there is international money coming in at a record pace. 
So many factors are driving down the cap rate … and it's making it really, really hard to get a good deal in this day and age. 
"But there's never a bad time to invest in real estate if you're smart about it … if you pick your markets, if you pick your product types carefully," Paul says. 
After chasing multifamily deals for a number of years, Paul and his partners at Wellings Capital began to look at self-storage and mobile home parks. 
There was a factor for those two asset classes that was very different. 
Only 7% of multifamily properties over 50 units are owned by individual investors or operators. About 93% are owned by companies that have wrung the value out of the property. 
But about 76% of self-storage and about 90% of mobile home parks are still owned by mom and pop shops or individual investors … there is a lot of meat left on the bone. 
It's a unique opportunity that won't last forever. 
When you have fractured ownership and operators who are inefficient, you can come in and figure out how to increase efficiency and therefore add value. 
And a lot of those individual owners in these two niches are in their 60s, 70s, and 80s. 
Some of them live at the beach … some live on site … but most don't like to rock the boat with their tenants. 
Many haven't raised the rent in years. Some of them don't know or care to fill vacant lots. They just want an easy life. 
So … there is a big opportunity for a professional operator to acquire these assets, upgrade them to institutional standards, and then sell them off for profit. 
The magic of mobile home parks
Mobile home parks are an asset class we've had our eye on for a long time. But not all mobile home parks are created equal. 
In some cases, the park owner only owns the land and rents out the spaces. Sometimes the owner actually owns some or all of the homes. 
Most of the professional operators that Paul and his partners run into really just want to own the dirt and the infrastructure and lease out the lots to individual owners. 
Unlike apartments, mobile home park tenants tend to be "stickier." 
If someone is renting an apartment, and the rent is raised by 6%, they're likely to look for another apartment. 
But if someone owns their own home and is renting the lot … let's say for $400 a month … a 6% increase is only $24 more dollars a month. 
It costs several thousand dollars to move a mobile home to a new location … so paying $24 more a month is still the better deal. 
"It's really important to us that we don't take advantage of that fact. We don't want to gouge people. We simply want to go in and bring a park up to institutional standards," Paul says. 
The goal is to make the park a beautiful place to live, make it a community, and then potentially be in a position to sell it to an institution. 
Another great aspect of mobile home parks is that they have a longer duration of tenancy than virtually any other asset class. 
Most mobile homes that get abandoned are due to someone passing away and the family not wanting to move the home elsewhere. 
Even this situation is an opportunity. An owner could rehab the home for a few thousand dollars … and then sell it to a new tenant. 
Learn more about value-add opportunities in these niches … and how to get started with help from Paul and his partners … by listening in to our full episode!
More From The Real Estate Guys™…
The Real Estate Guys™ radio show and podcast provides real estate investing news, education, training, and resources to help real estate investors succeed.
---
Love the show?  Tell the world!  When you promote the show, you help us attract more great guests for 

your

 listening pleasure!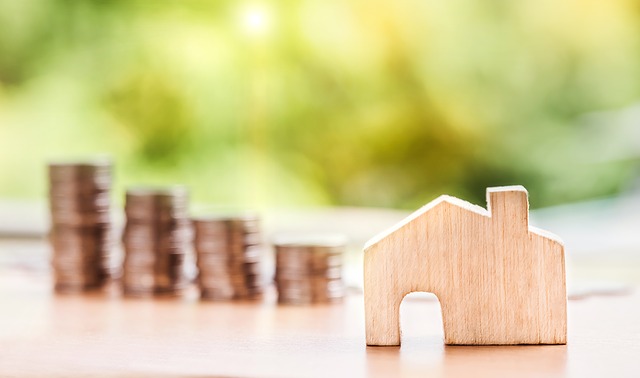 Lending is a big part of real estate investing … but sometimes your situation doesn't fit the traditional lending mold. 
If you … or your deals … require out-of-the-box funding … have no fear!
There is a great, big, wide world of alternative funding solutions just waiting to be discovered. And the payoff can be just as big. 
Today, we're sitting down with a veteran loan broker who is here to share the details of some of the creative loan products available for unconventional real estate investors. 
It's time to optimize your portfolio … and find new ways to claim needed capital. 
In this episode of The Real Estate Guys™ show, hear from:
Your fund-finding host,

Robert Helms

His fun-loving co-host,

Russell Gray 
Investor and financing strategist, Billy Brown
---
Listen
---
Subscribe
Broadcasting since 1997 with over 300 episodes on iTunes!
---
Review
When you give us a positive review on iTunes you help us continue to bring you high caliber guests and attract new listeners. It's easy and takes just a minute! (Don't know how? Follow these instructions).
Thanks!
---
Locating leverage and getting cash for deals
One of the most important questions in real estate is … where do you get the money?
Great news! Things have changed in the lending world … and today, there are opportunities like never before … all while protecting your equity. 
One of the first challenges many investors have to figure out is leverage. Leverage is what helps us magnify returns. 
In a nutshell … it means the bank loans you money so you don't have to come up with all the money to buy real estate. 
Leverage is like a chainsaw. It's a great tool … but if you use it wrong, it can cut you. 
So, today we're going to focus on alternative funding solutions. 
True investing is about focusing on cash flow. If you do that, then you can weather pretty much any storm. 
Right now, the market is pretty hot. There are people out there who have wisely built a nice portfolio … but now they have five, six, seven, or more loans and they can't get any more. 
And yet the rates are down. That leaves those investors staring at a lot of cheap money that they can't get their hands on. 
So, those investors look at the equity they have in their current properties … and they want to get at that equity. 
If you're not liquid … you're going to be like a kid locked out of the candy store. 
If the credit markets seize up … all that fabulous equity that you have disappears. But if you have strong cash flow … you'll weather it. 
How can you liquefy equity? How can you take advantage of lower rates in your portfolio and free up money so you can continue to invest? 
Loans designed for investors
Billy Brown is a seasoned investor and loan officer who specializes in helping investors and syndicators figure out the finances of investing. 
One of the big problems Billy sees is that investors get successful, start to build their portfolios … and then get what we call Fannie-d and Freddie-d out. 
They no longer conform to those guidelines Russ was talking about. They suddenly have a hard time getting a loan. 
Billy has the ability to sit down with these people and help them be able to take individual loans and restructure that in a way that frees up their qualification. 
"I love infinite returns," Bill says, "so that's how I wear my hat. I focus on how we can use the tools available to us inside lending and our lending partners to go create infinite returns."
Billy has a few different strategies in place to help people access equity. 
The first is portfolio lending. 
There are a lot of portfolio lenders out there. Banks and non-banks will do it. The idea is to take everything and put it together as an investor loan. 
The rates might be a little bit higher … but what it buys you back is the qualification of those loans. Plus, you get the option of one loan servicing multiple properties. 
This type of loan is better than going through Fannie Mae or Freddie Mac because it is designed for the job you are trying to do. 
You go from 9 or 10 loans with 9 or 10 mortgage payments that may or may not be escrowed down to one mortgage with escrow … and a whole bunch of cash. 
Billy says that if you have a simple written rule or schedule of real estate owned and your personal financial statement, he can come up with a plan fairly quickly. 
"Usually within 48 hours I have a pretty good idea of whether I can get you a recourse or non-recourse option and set out the strategy," Billy says. 
Billy also says that these portfolio loan options are fun because they are designed for investors and have a cash flow of their own. 
Special considerations for special loans
What happens if you want to sell one of your properties?
Billy says that is one of the first questions he asks when he consults with investors. "Are there any ugly children in this portfolio that you want to get rid of? If so, leave them out of the loan."
This type of lending option is really designed for the investor that wants to buy and hold a portfolio and keep hanging on to it for at least 3 to 5 years.
The reason there is a prepayment penalty is that lenders put a certain amount of resources, time, effort, and capital to be in a position to collect the interest rate from you. 
Lenders want to make sure they're making a return … so you can't use this type of portfolio strategy and then turn around in 10 days and sell it without paying a heavy fee. 
So if you've spent the last several years acquiring a portfolio of single family homes that are working for you … but you would like to have access to the capital … this is probably a great tool. 
Each lender has their own set of circumstances … and most require you to have property management. 
The property manager is the least respected and most important person on your team. 
If you have commercial properties, you probably already have management in place … but if you have single family homes, you could still be managing yourself. 
"That's a great way to learn for the first couple of years, but eventually you want to hand that job off," Billy says.
Discover the method that works for you
No matter what your circumstance is, Billy and his lending network can help. 
"We can do anything from $100,000 cash out refinance of a single family rental up to a $100 million CMBS loan," Billy says. 
To learn more about unconventional funding solutions for investors like YOU, listen in to the full episode!
More From The Real Estate Guys™…
The Real Estate Guys™ radio show and podcast provides real estate investing news, education, training, and resources to help real estate investors succeed.
---
Love the show?  Tell the world!  When you promote the show, you help us attract more great guests for 

your

 listening pleasure!
In this week's perusal of the news, this headline caught our attention …
Bank of America declares the "end of the 60/40" standard portfolio 
Market Watch 10/15/19
We know it SEEMS like a pretty benign article … irrelevant to real estate investors. But au contraire mon frère …
There's actually quite a bit of useful intelligence packed into BofA's thesis.
Here's what they have to say …
"Investors have long been told that the ideal portfolio should carry 60% of its holdings in equities and 40% in bonds, a mix that provides greater exposure to historically superior stock returns, while also granting the diversification benefits and lower risk of fixed-income investments."
This, as they say, is "conventional wisdom" for paper portfolio strategy. It's basically a straddle between principal risk (stocks) and safety of principal with income (bonds).
Except in today's topsy-turvy financial markets, BoA admits this no longer makes any sense …
" 'The relationship between asset classes has changed so much that many investors now buy equities not for future growth but for current income, and buy bonds to participate in price rallies,' [says Bank of America] …"
Stocks for income and bonds for price speculation? That's a substantial role-reversal.
Before we dive into the real estate ramifications, let's dig a little deeper into the essence of their position …
It's easy to understand the first part … an ideal portfolio hedges both inflation and deflation while positioning for equity growth, yield, and protection of principal.
Of course, real estate can do all that MUCH better than stocks and bonds. But we'll come back to that in a moment.
The bigger revelation in this article is BoA's admission that paper assets aren't working properly right now.
This is something most Mom and Pop investors (and their financial advisors) aren't fully aware of. If they were, this BoA research note wouldn't be newsworthy. But it is and that's telling in and of itself.
Here are the problems in a nutshell …
Bonds are producing next to no yield. They're next to useless for the production of income, as any pension fund manager can tell you.
Bonds are in a bubble … significantly over-priced. That's why bonds produce no income …
(A bond's price is inverse to its yield, so low yield equals high price … and ridiculously low yield equals ridiculously high price.)
When any asset price exceeds fundamental valuation, there's a possibility … in fact, a high probability … the bubble will deflate, and the price will fall.
This means as a vehicle for adding income and preservation of capital to a balanced portfolio, bonds are failing on both counts.
Bonds have now devolved into nothing more than gambling chips for speculators in the Wall Street casinos …
… and tools for economic intervention vis-à-vis interest rate manipulations by central banks.
In fact, it could be argued that central banks aren't even focused on the economy. After all, why lower rates when the economy is "booming"?
More likely, the financial system is far more fragile than anyone cares to admit … and central banks are trying to prevent collapse.
Remember, bond values are inverse to yields. If rates rise, bond prices fall.
With TRILLIONS of dollars of bonds leveraged throughout the system, falling bond prices could trigger a chain reaction of margin calls.
Think 2008 on steroids.
Once you understand all this, the logical conclusion is …
" 'there are good reasons to reconsider the role of bonds in your portfolio,' and to allocate a greater share toward equities.
Ya think?
By now you may be thinking, "So what? I'm a real estate investor. I don't own bonds."
Smart. But most real estate investors make liberal use of credit markets. When bonds implode, they often take credit markets with them.
Real estate is a lot more challenging when credit markets are broken. And it's downright deadly if you're not structured IN ADVANCE to weather frozen credit markets.
But why does BoA sound the alarm now? Because …
" '…this is happening at a time when positioning in many fixed-income sectors is incredibly crowded, making bonds more vulnerable to sharp, sudden selloffs when active managers re-balance,' "
In other words, as portfolio managers wake up to the risks of bonds and scramble to get out before the crowd … they become the crowd … and WHAM, the bottom falls out.
The credit market collapse of 2008 converted us into avid bond market watchers. But there's also some opportunity here.
The core message of the BofA research note is …
" [BoA] advise[s] investors to add more exposure to equities, particularly stocks with high dividend yields in under-performing sectors … which can be bought at inexpensive valuations."
To translate this into real estate investor …
Stocks or "equities" represent ownership in operating businesses.
In real estate, operating businesses are things like an apartment building, a self-storage complex, a mobile-home park … or on a small scale, a rental home.
"Dividend yields" are operating profits distributed to shareholders … just like real estate rental income distributions to property owners.
"Under-performing sectors" could be likened to regional real estate markets or product types and price points which aren't over-bid.
Of course, BoA doesn't speak real estate investor, so they're talking paper assets.
But the economic conditions they see and the actions they recommend in response not only make sense, they make the case for real estate investing.
After all, real estate provides a hedge against inflation. Over time, as the currency loses value, real estate's value denominated in currency tends to rise.
And FAR better than bonds, whose yield is fixed, rents also tend to rise over time in response to inflation.
Of course, if deflation occurs, the value of the income stream becomes more valuable. And as prices fall, tenants purchasing power increases.
And even if a property falls in value 40% and never comes back (unlikely) …
… if you only put 30% down and the tenants eventually retire the 70% loan, you're still "up" … apart from the tax breaks and cash flow along the way.
Best of all, real estate investors can use lots of relatively inexpensive long-term debt without fear of a margin call.
Of course, mortgages are only available when credit markets are healthy, so now's arguably a good time to stock up on cheap long term debt.
However, just because real estate is awesome, it doesn't mean real estate is without risk. Pay close attention to cash flow.
Still, compared to nearly every other investment vehicle, real estate arguably offers a lot less risk and more resilience against a variety of economic changes.
And unlike stocks and bonds which are essentially commodities traded in global exchanges where it's hard to find a "hidden deal" … real estate trades in extremely inefficient local markets.
And because every property, neighborhood and ownership is unique, it's much easier to buy a property at an "inexpensive valuation".
So whether you're only investing in your own account, or profiting from sharing your expertise with other investors, it's encouraging to realize …
… real estate is a powerful solution to the challenge of building a resilient portfolio in changing times.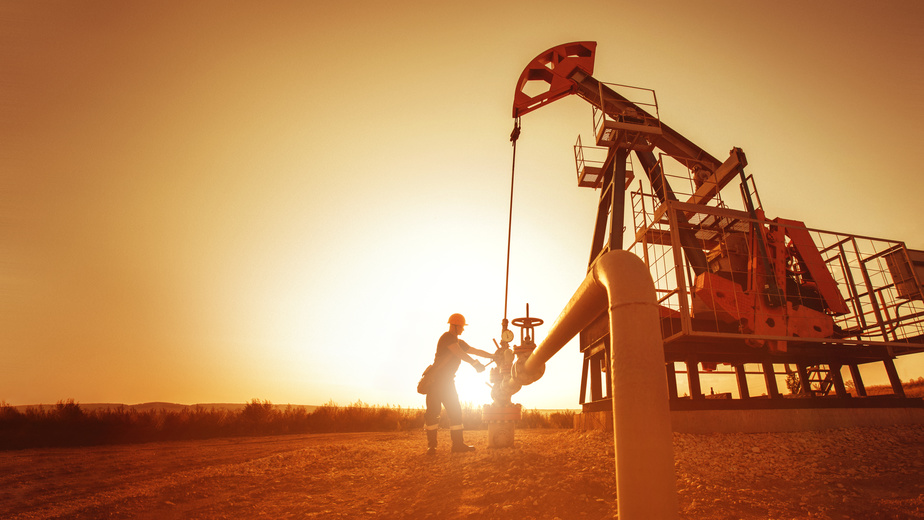 Land is at the heart of real estate investment. Some investors build on the land. Others profit from growing on the land. 
But today we're talking about the opportunities that lie UNDER the land … oil and gas. 
Many investors hop into real estate because of its tremendous tax breaks … but that often only applies to PASSIVE income. 
Oil and gas offer huge tax benefits that apply to ACTIVE income … that's why high-income earners love this niche. 
No investment is perfect … some forms of oil and gas investing come with high risks along with high rewards. That's why we called on a seasoned Texas oilman to learn more. 
We're exploring exciting strategies for finding more predictable profits and tax benefits in oil and gas. 
In this episode of The Real Estate Guys™ show, hear from:
Your drilled-in host,

Robert Helms

His drilling-down co-host,

Russell Gray 

Founder of Panther Exploration (PANEX),

Bob Burr
---
Listen
---
Subscribe
Broadcasting since 1997 with over 300 episodes on iTunes!
---
Review
When you give us a positive review on iTunes you help us continue to bring you high caliber guests and attract new listeners. It's easy and takes just a minute! (Don't know how? Follow these instructions).
Thanks!
---
A unique way to catch a break 
Today we're talking about a niche within real estate that has some unique upsides and some great tax benefits … and it's something you might not have considered before. 
Oil and gas is a very different type of investment … but there is a huge tax advantage to oil and gas investments that doesn't exist in too many other investment categories. 
So, if you're at the end of the year, and you've got a big tax problem, and you're trying to figure out where to deploy some capital … you could make an investment and get a tax break. 
Energy is forever. It's not a fad. It's not an industry that shuts down … and any type of economic recovery is going to require the development and consumption of energy. 
Oil and gas has a history with the petrodollar in association with the dollar and other currencies. But it also acts as a hedge against currency, because it's a commodity like gold. 
Another interesting aspect of oil and gas is it's not JUST oil and gas. There are many peripheries of the business. 
There are actual businesses that are associated with the industry that aren't directly oil … so you can make a profit based on the oil business without having the same level of risk.
We're hardly experts in oil and gas … but we are learning. And that's why we hang around with smart people who know a lot more than we do. 
One of those people is our guest is Bob Burr, founder of Panther Exploration (PANEX). He has been in the oil business for over 45 years … and he has plenty of expertise to share. 
Opportunities in oil and gas
The first thing to know about oil and gas is that there is certainly an economic benefit. Everyone goes to the pump and sees what happens to oil prices. 
But this time of year there is also a tax benefit. 
We often say that we don't let the tax tail wag the investment dog … but this niche might be the exception. 
If you invest a dollar in oil and gas, the federal government will let you write off all the intangible cost of that drill. 
"That means if you drill a hole in the ground and it has no value, it's a hole. They used to make us depreciate the equipment out over seven years and eventually you would write off 100 percent. Now we get to write off the equipment also," Bob says. 
Bottom line … you're talking about a 90 or 95 percent write-off against ordinary income the first year, right at the beginning. 
So, how do you get started?
There are really a couple of different ways to invest in oil. The first is exploration … trying to figure out where the oil is. 
Many of these properties are not owned. Instead, they are leased with wells that produce oil. 
Most people looking for the tax write-off don't want to be involved in exploration … because most of the time you don't hit oil. 
Instead, they want to be involved in wells that are already producing. Wells produce different amounts of oil each day depending on the location … but some wells have been producing for decades. 
The other option is to find other businesses associated directly with the oil and gas business that makes sense for investors. 
Three years ago, Bob and his team started to look at saltwater disposal wells. 
As wells produce oil, they also produce tremendous amounts of saltwater. You can't dump saltwater on the surface … it kills everything. 
So, the government requires producers to pump this water back down into the earth at a safe level. 
Bob pays a landowner to lease their land and builds a well to safely pump this saltwater … and other drilling companies pay him to take care of their saltwater waste for them. 
"We're operating a well now that in the first two years it was in production, it made $4.8 million," Bob says. 
Bob has also built off of this business by finding a way to clean the water before pumping it … allowing them to separate and remove any leftover oil and "skim extra off the top," if you will. 
"We're disposing of 10,000 barrels a day, and if even one percent of that barrel is oil, that oil is ours, and it adds up," Bob says. 
And the saltwater disposal investment gets the same tax benefit as oil and gas. 
For a niche like Bob's saltwater well, investors can expect to put in $100,000 per unit. 
They can then … depending on the details of the deal and after consulting a tax professional … write off 90 to 95 percent as ordinary income. 
Syndication is sacred
Oil and gas investment has the potential to be higher risk than other investments … that's why Bob and his team take their job so seriously. 
"I'm interested in one thing: Making money for us and our partners. That's why I tell my team that they have a moral responsibility to get serious," Bob says. 
That is one of the great messages that Bob has shared with us and with other investors at our Secrets of Successful Syndication event. 
Syndication is a sacred thing. You are working with somebody's hard-earned money. They're entrusting it to you. 
That's why an investor who is looking for this type of potential upside in terms of returns, as well as tax benefits, needs to understand and be educated on their prospects. 
To learn more about oil and gas investing, listen in to our full episode. 
More From The Real Estate Guys™…
The Real Estate Guys™ radio show and podcast provides real estate investing news, education, training, and resources to help real estate investors succeed.
---
Love the show?  Tell the world!  When you promote the show, you help us attract more great guests for 

your

 listening pleasure!
ROI Turnkey Properties – Jared Garfield

Turnkey assets in the United States' top highest return cash flow markets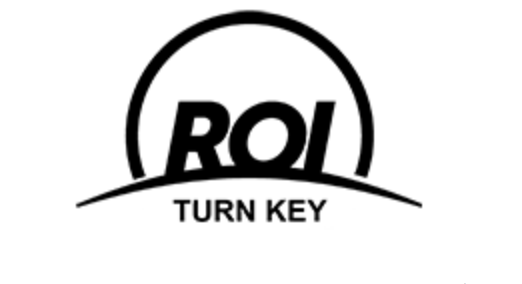 Investors know what they like … high returns and CASH FLOW!
Jared Garfield and his team at ROI Turnkey Properties specialize in real estate investments that fit that exact criteria.
Education First. Jared is one of the top trainers in market selection, real estate due diligence and acquisition. Real estate advisors follow his teaching when coaching their clients on how to find the "best deals".
His investment teams target markets known for the best cash flow. It's not speculative or super sexy …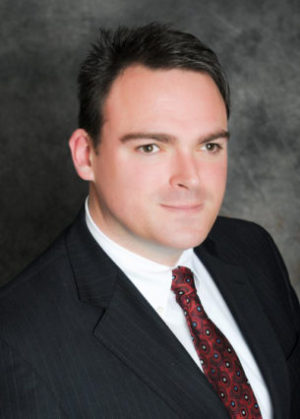 It's a proven model. Simply steady, great cash flow.
Along with his team, Jared has analyzed, closed, renovated, placed tenants in, and managed more than 3,000 properties in 5 top cash flow states.
So where is Jared seeing the best cash flow returns today? Contact his team below to find out.
Get started, expand or diversify your portfolio of turnkey properties in high return cash cow markets!
Simply fill out the form below to contact Jared's team …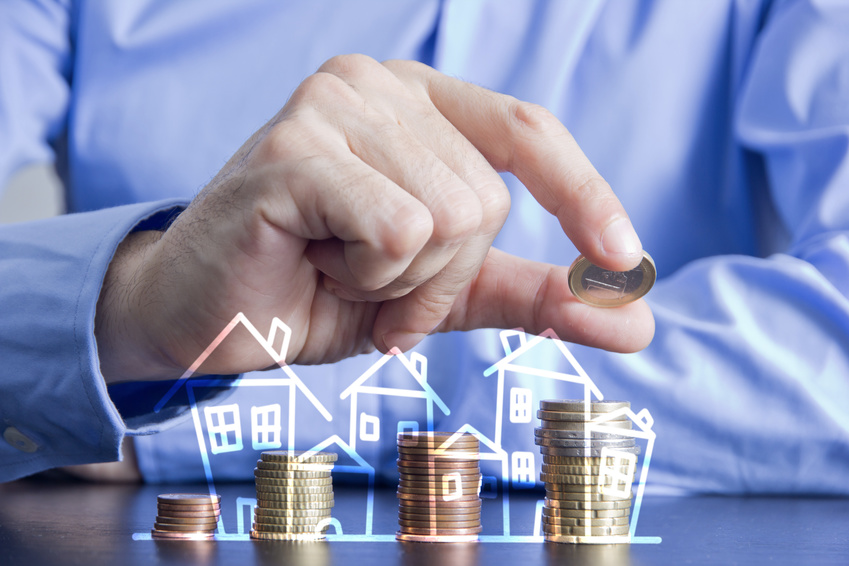 They say the best deals go first … so it is too late in the cycle to find great real estate investment opportunities?
We say the answer is no. 
We're visiting with a multi-market investor who is finding plenty of deals … even this deep into the economic cycle. 
Join us as we push past talk of bubbles and compressed cap rates to uncover deals still up for steals!
In this episode of The Real Estate Guys™ show, hear from:
Your dealing host,

Robert Helms

His reeling co-host,

Russell Gray 

President of ROI Turn Key Properties,

Jared Garfield
---
Listen
---
Subscribe
Broadcasting since 1997 with over 300 episodes on iTunes!
---
Review
When you give us a positive review on iTunes you help us continue to bring you high caliber guests and attract new listeners. It's easy and takes just a minute! (Don't know how? Follow these instructions).
Thanks!
---
The complex market ecosystem
It's not just important what you invest in … but where. 
Markets are different across the world. So, today we're going to focus on studying market trends to find excellent real estate investments. 
There is a lot of talk about "the market cycle." But you see, there's not just one market cycle. And some market cycles run concurrently. Others lag … and some are completely opposite of others. 
The key is to make decisions on where to invest depending on where you think the puck is going. 
Remember that markets are more than just geography. They also take in demographics. 
Economic cycles affect markets too … and they are affected by the business cycle … the ebb and flow of supply and demand. 
It's an extremely complex ecosystem. 
Because real estate moves slowly, you don't day trade. You look out at the horizon and think about the long game. 
There's also a lot you can learn from other people's experiences. There are plenty of resources from people who have been through a market downturn or downward cycle before. 
Just don't forget that in real estate, there is no one great, perfect real estate market. 
The trick is to match a market with your personal investment philosophy … who you are as an investor, what you're trying to accomplish, your goals and dreams. 
Focusing on a handful of markets can make a lot of sense in the long term. 
Our guest is in a lot of markets and does a lot of thinking and research about this very topic … and he is here to talk about some of the markets he likes for investors today. 
Identifying and adapting to markets
Jared Garfield used to go to his grandfather's real estate office, drink soda, and talk real estate. 
"From the time when I was a kid, I wanted to be in real estate and follow in the family business," Jared says. 
But Jared learned from his family's successes and failures … and what he learned was the power of diversification. 
Jared started buying houses in college. He bought foreclosures and flipped them for modest profits. After graduation, he built up a pretty large real estate portfolio. 
But Jared recognized that markets change. A market that is more cash flow oriented becomes more of an appreciation market over time. Dallas, Texas, is the perfect example. 
So, Jared spends a lot of his time watching that evolution and … to the best degree possible … anticipating it. 
"I developed a spreadsheet that analyzes 278 metropolitan statistical areas across the entire country on about 80 different metrics," Jared says. 
Jared incorporated everything from poverty level to crime to test scores to media to affordability … and he looked at appreciation, building permits, job growth, population and more. 
"With that, we've identified some markets where you can really outperform many of the other markets," Jared says. 
Jared also says it is important to think about submarkets. Investors tend to be the first in when there is an opportunity and the first to leave. 
So, Jared likes to look at secondary and tertiary markets. Take Huntsville, Alabama, for example. 
Huntsville is known as the Pentagon of the South. It's home to NASA, Boeing, Lockheed, and Raytheon, and the FBI just moved 4,500 jobs from Langley to Huntsville. 
Jared bought foreclosed houses in C or C+ neighborhoods for $28,000 to $35,000. They put in an average of $30,000 into rehab. Five years later, those homes are selling for about $120,000. 
The cash flow is really good. 
But, Jared says, you have to deploy different strategies at different phases of the cycle. 
Now that Huntsville is no longer an absorption project … it's expansion, full tilt … there is no reason to buy turnkey in C class neighborhoods. Instead, it makes more sense to buy new construction. 
"A market gives you what the market gives you, and you have to decide how to take that and turn it into something that makes sense," Jared says. 
Selecting the right market for you
There's a lot to learn about selecting and profiting in high cash flow markets … that's why Jared has prepared a special report for our listeners. 
In this report, Jared shares how to choose markets … the metrics you should use and how to understand the difference between high cash flow markets and others. 
Jared also shares what things you should watch for in each of his top market picks. 
One of those big factors is the one-horse town. 
A one-horse town doesn't mean small. It could also mean a big town with a very segmented workforce. 
Seattle took a bath when Boeing laid-off workers in 1990. Houston had it rough because it used to be pretty much just oil. You've got to have a diversity of employment and industries. 
"I like to invest in towns that are at least 300,000 in population and have a variety of employment sectors," Jared says. 
With single-family investing, all the data is there for you to pick the right market and get high returns … you just have to know how to look. 
For more tips and experiences from Jared, listen in to the full episode!
More From The Real Estate Guys™…
The Real Estate Guys™ radio show and podcast provides real estate investing news, education, training, and resources to help real estate investors succeed.
---
Love the show?  Tell the world!  When you promote the show, you help us attract more great guests for 

your

 listening pleasure!