Our good friend, multi-time Investor Summit at Sea™ faculty member (who's back again for 2020!) … and greatest-selling financial author in history …
Robert Kiyosaki thinks pensions are the greatest threat facing the financial world today.
Of course, it's not like pension problems are breaking news. The whole crisis has been unfolding for a decade as more of a slow-motion train wreck.
But over the last few years, the looming disaster is getting hard to ignore …
America's utterly predictable tsunami of pension problems
– The Washington Post, 2/22/17
Pension Fund Problems Worsen in 43 States
– Bloomberg, 6/30/17
States have a $1.4 trillion pension problem
– CNN Money, 4/12/2018
The Pension Hole for U.S. Cities and States is the Size of Germany's Economy
– The Wall Street Journal, July 30, 2018
"Many retirement funds could face insolvency unless governments increase taxes, divert funds, or persuade workers to relinquish money they are owed."
And it's not just government pensions. Some of the biggest corporations are also struggling under the weight of their pension burdens …
GE's $31 billion pension nightmare
– CNN Business, January 19, 2018
Here Are 14 Companies Getting Crushed By Pension Costs
– Business Insider, 8/15/2012
You get the idea. Huge storm clouds have been forming for quite a while … in both the public and private sectors.
In an election year, you'd expect to hear some chatter about it. But we're guessing you won't because there's no politically palatable solution.
Of course, ignoring the problem won't make it go away.
That's why Kiyosaki is shining light on it. You can't prepare for or profit from a problem you don't or won't see.
So this is a situation we've been watching more closely of late. And clues in the news tell us pension problems pose a threat to real estate investors.
Desperate politicians have already proposed funding their shortfalls with property taxes and cuts to benefits for pensioners … some of whom could be YOUR tenants.
Meanwhile, major corporations like General Electric and United Airlines have already cut their pension benefits.
Of course, the flip side of bad news is GOOD NEWS …
Pension problems also create opportunities for real estate investors.
We think pension managers will eventually concede that for a chance to save their funds from the Federal Reserve's war on yields …
… they're going to need to get REAL … real fast.
Pension fund managers will need to funnel more money away from Wall Street and into Main Street.
Think of all the reasons Main Street investors LOVE real estate …
… reasonably consistently achievable double-digit total returns …
… inflation-hedged yields much higher than bonds and without the counter-party-risk …
… assets which aren't practical as gambling tokens in the Wall Street casinos, and therefore much less volatile in terms of yields and principal value.
We know. You're already convinced real estate is awesome. And you may be wondering why everyone doesn't invest in real estate.
But don't under-estimate the seductive allure of Wall Street marketing and the pervasive political pressure to promote paper assets.
Remember, an argument can be made that government and Wall Street sometimes work together to the detriment of Main Street.
But when Main Street gets mad … it's every politician and pension manager for himself.
So when poking around the crevices of the internet looking for credible clues …
… and being mindful that things NOT being talked about in well-publicized political discourse is probably more worth paying attention to …
… and we came across a couple of interesting articles …
CalPERS gets candid about 'critical' decade ahead
– Capitol Weekly, 8/27/19
Yes, we realize this article isn't "fresh" … but it's still relevant today. After all, they're talking about the "decade ahead" … and again, this is a slow-motion train wreck.
Here's a notable excerpt …
Quoting a letter written to CalPERS by a third-party consulting company brought in to help figure out what to do …
" 'The financial world is changing, and we must change with it,' said the letter. 'What we've done over the last 20 years won't take us where we need to go in the future. New thinking and innovation are in order.' "
Of course, who knows what they mean by that. "Change", "new thinking", and "innovation" are all buzz words that lack meaning apart from a suggestion or context.
But one thing is perhaps becoming clear to the pension managers … Wall Street's not the answer …
" Meanwhile, a line [the] letter is a reminder that CalPERS remains at the mercy of the market, as when the stock market crash and recession struck a decade ago: 'The value of the CalPERS fund fell 24 percent in a single fiscal year, to about $180 billion.' "
So it's against this backdrop that we found the second, more recent, article noteworthy …
Sacramento County launches tender for alternative assets consultant
– Institutional Real Estate, 2/11/20
"The $10 billion Sacramento County (Calif.) Employees' Retirement System (SCERS) is seeking a consultant for its alternative assets portfolio …"
"The alternative assets consultant works with the pension fund's investment staff to help develop and maintain strategic plans for the system's absolute return, private equity, private credit, real assets, and real estate investments."
Pension problems are rampant in governments … from nations to states to counties and municipalities, as well as corporations all around the world.
As pension managers realize there's opportunity to grow absolute returns through private placement and real estate …
… it opens up a potential floodgate of money into Main Street opportunities.
Of course, if you're just a Mom & Pop Main Street investor … or even a fairly successful real estate syndicator doing multi-million-dollar deals …
… you may wonder how YOU can get in on the action.
Like Opportunity Zones, pensions pointing their portfolios at specific markets and niches have the potential to provide a tailwind to EVERYONE already there … or going along for the ride.
So pay attention to pensions … not just for their potential to torpedo the financial system …
… but for the opportunities created as they act out on "new thinking and innovation".
Lastly, keep in mind that like Fannie Mae and Freddie Mac back in 2008, and the FDIC today …
… the Pension Guaranty Benefit Corporation is a horribly underfunded quasi-government enterprise backing TRILLIONS in potentially failing pensions.
If a substantial number of pensions fail (a VERY real possibility) …
… it's all but certain the Federal Reserve will need to step in to paper over the mess with trillions in freshly printed dollars.
This weakens the dollar and among the biggest winners are borrowers and owners of real assets.
This makes real estate investors who use mortgages double winners.
So while you may not be able to calm the stormy seas …
… you can choose a boat that's seaworthy and equipped to sail faster when the winds of change (and a falling dollar) blowhard.
Until next time … good investing!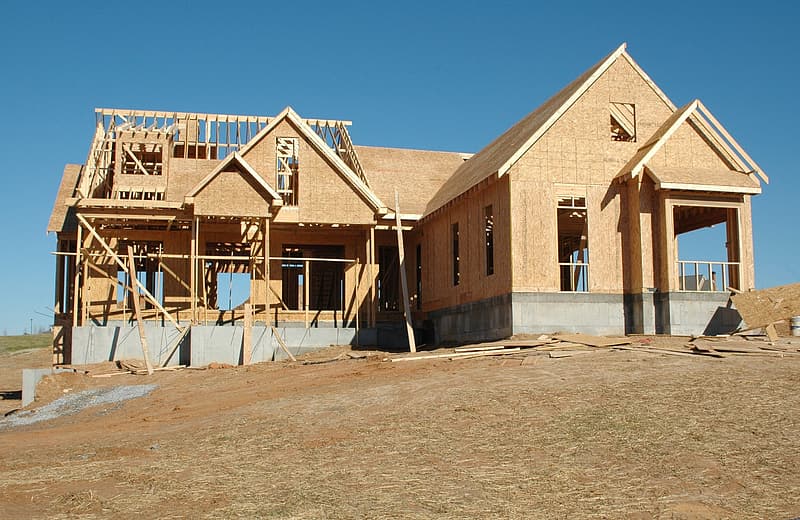 What do you do when a housing shortage meets a shortage of home buyers? 
It's real estate investors to the rescue! Developers are finding big opportunities building homes to cater to the needs of landlords. 
We're talking with two developers who are taking the hot concept of build-to-rent to new heights. 
In this episode of The Real Estate Guys™ show, hear from:
Your informative host,

Robert Helms

His inquisitive co-host,

Russell Gray

CEO of Sage Oak Assisted Living,

Loe Hornbuckle

Loe's partner and construction developer,

Austin Good
---
Listen
---
Subscribe
Broadcasting since 1997 with over 300 episodes on iTunes!
---
Review
When you give us a positive review on iTunes you help us continue to bring you high caliber guests and attract new listeners. It's easy and takes just a minute! (Don't know how? Follow these instructions).
Thanks!
---
A new approach to rental property 
We're talking about a niche that is getting hotter and hotter by the minute. It's something that lots of people can participate in … build-to-rent. 
Traditionally, builders have been buying land, building, and then selling what they built. 
But more and more, there is the idea of building the end product not for someone to buy and use … but for someone to rent. 
Most renters are looking at older properties … single family houses, apartments, townhouses … all already up and running and built for owner occupants. 
They may not be ideal as a rental for either the tenant or the landlord, but they work fine. Now, these properties are being built with the tenant specifically in mind instead.
We read a lot about the millennials and their debt load and inability to purchase houses. That means more people renting their homes and a giant demographic of young people that need a place to live. 
On the flip side, you've got a lot of interest in real estate as an asset class for the first time … so there is opportunity. 
Big benefits in build-to-rent projects
We're talking to two men who have found the secret sauce in build-to-rent properties … Loe Hornbuckle and Austin Good. 
Austin started out as a real estate agent and quickly began flipping single family rental properties. But when inventory started to tighten he thought, "Maybe we should just go in, buy land, develop it, and build to rent."
Doing so meant you could control the entire process a lot better and easier. "And as we did that, we found a lot of demand from investors," Austin says. 
Some of the benefits of the build-to-rent scene is that investors are usually ready to close right away. You don't have to wait things out depending on the market as much as a traditional developer. 
Physically, there are ways to optimize properties with renters in mind as well. 
"The biggest differences come down to durability of certain goods. We've gotten rid of carpet altogether in all of our deals because LVT flooring is more durable for a rental market," Austin says. 
Austin also says that they design the homes with the investor's exit strategy in mind. 
Right now, these properties will be used as rentals … but in 10 years the investor may want to sell to an owner occupant. It all depends on how the market changes. 
On that note, build-to-rent as a niche is fairly recession resistant. 
"These types of properties are a Class-A product that can rent for a Class-B price. You also don't have to compete in the amenities space like apartment buildings," Loe says. 
Currently, Austin and Loe build a combination of duplexes and townhomes … so people treat them as single family residences and don't expect all the extras of an apartment complex. 
The other big pull for this niche, Loe says, are the tax advantages. 
When you sell a product, you're being taxed. But build-to-rent has the advantage of the government realizing you are building affordable, clean, safe housing, so it offers many breaks and cuts to help you out. 
Then, you have the low turnover rate to consider. The two biggest expenses in renting are turnover and vacancy. If you can minimize those things … you're in great shape. 
The tenants that come into build-to-rent properties treat them like they are their own, and they become attached and stick around. 
A big appeal of these build-to-rent properties right now is that they give the tenant the chance to rent something that is brand new or only a year or two old. 
Compared to living in a 25-year-old property … new is very appealing. 
In short, build-to-rent is a long-term asset with multiple exit strategies and multiple uses. 
Syndication in build-to-rent
Efficiencies are important when you're undertaking a large project … and that's exactly what Loe and Austin are doing. 
Their current project in Denton, Texas, has almost 90 units … which offers opportunities for a streamlined workflow and other efficiencies that mean more profit for builders and a better deal for investors. 
They also have a unique approach to ownership. Instead of selling individual units, they are collectively owning them. 
Many of Loe and Austin's current projects are in Opportunity Zones. One aspect of investing in these areas is you have to hold the property for 10 years to get the maximum tax benefit. 
For many investors, investing in an opportunity zone is solely for the tax benefit … and with build-to-rent style investments, there are many additional bonuses for passive investors that want to get involved. 
Passive investors can see the tax advantage and return they want and are willing to hold the property for an extended amount of time. 
That's why Loe and Austin focus on real estate syndication. Individual owners are foregone in favor of a leasing agent and maintenance staff that oversee the project. 
To learn more about syndicating in the build-to-rent niche … listen in to the full episode!
More From The Real Estate Guys™…
The Real Estate Guys™ radio show and podcast provides real estate investing news, education, training, and resources to help real estate investors succeed.
---
Love the show?  Tell the world!  When you promote the show, you help us attract more great guests for 

your

 listening pleasure!
Are you prepared for the future?
In our annual yearly forecast episode, we explore the future of real estate in 2019. We don't have a crystal ball … but we do have great resources and smart friends.
Hear from three real estate experts on the state of the housing market, the effect of changing interest rates, the outlook for commercial real estate, and MORE.
In this episode of The Real Estate Guys™ show you'll hear from:
Your forward-thinking host, 

Robert Helms

His fraidy-cat co-host, 

Russell Gray

Consultant and new home expert

John Burns

Podcaster and real-estate expert

Kathy Fettke

The Apartment King,

Brad Sumrok
---
Listen
---
Subscribe
Broadcasting since 1997 with over 300 episodes on iTunes!
---
Review
When you give us a positive review on iTunes you help us continue to bring you high caliber guests and attract new listeners. It's easy and takes just a minute! (Don't know how? Follow these instructions).
Thanks!
---
In the news …
We've scoured the news sources and industry journals to see what might be coming in 2019.
The National Association of Realtors predicts in their 2019 Forecast that home sales will flatten and home prices will continue to increase.
The report also says not to expect a buyers' market within the next five years except in the case of a significant economic shift.
On the other hand, the forecast cautions sellers to be mindful of increasing competition. It notes inventory growth, particularly in high-end housing, but reminds readers of the current housing shortage.
We've looked at predictions from various experts. Several of those experts predicted home prices will stabilize or rise at a much slower rate than in previous years.
One expert predicted listings in entry-level markets will remain tight. Yet another predicted industrial markets will continue to sizzle, interest rates will keep rising, and apartment rents will steadily moderate.
We've also read an article covering the State of the Market Panel hosted by Real Estate Journals.
The panelists agreed 2019 will be a big year for commercial real estate, including some new industrial and distribution/warehousing opportunities. They noted commercial rates will keep inching up.
Investors should consider opportunity zones and changes in the tax code in 2019. There are far different incentives for investors than for homeowners, and expensive housing means even more people will be pushed from buying to renting.
Predictions for the new home industry from John Burns
John Burns runs John Burns Real Estate Consulting, and he aims to help people in the new home industry understand trends.
In 2019, John says he is, "confident we won't see construction grow that much." He notes sales slowed dramatically in 2018, and he believes people will continue to be cautious.
What are builders paying attention to? They're trying to build smarter with strategies like offsite construction and materials efficiency. They're also building better by integrating smart-home technology and pivoting toward lower price points.
What about trends in home ownership? John says he thinks ownership is ticking back up. He says the millennial generation has some unique considerations … most want homes, but compared to previous generations, it may take them a bit longer to commit, especially because of increasing student loan debt.
And how do interest rates affect home builders? "It takes a big bite out the market," John says. If people can't get mortgages or can't afford a new mortgage, they're less likely to invest in a new home.
Take advantage of opportunity zones in 2019, says Kathy Fettke
Investors should look for jobs and opportunities in 2019. There will always be certain companies and cities that will thrive through a recession, says podcaster and Real Wealth Network founder Kathy Fettke.
These areas can provide investors with both equity and cashflow … and with new opportunity zones, there's also the potential for tax breaks.
Neighborhoods that are flooded with investors because they're opportunity zones WILL see equity growth, Kathy notes.
But just because an area is an opportunity zone doesn't mean it's a guaranteed good deal, and Kathy cautions investors to make sure deals make sense by investigating if they'll hold out in the long run. That means job sources, stable and growing infrastructure, and good prospects for revitalization.
"You need the city on your side," she says.
In 2019, Kathy is looking for stable employers that can thrive through a recession … she mentions Netflix. She warns investors not to get ahead of themselves by investing in areas that aren't likely to improve within 10 years.
Employment is low, and interest rates are rising. We asked Kathy what she thinks will happen in that arena.
She says that while it's hard to predict what will happen with the Trump administration, investors should keep their eye on corporate debt.
The '08 recession happened because of a big consumer debt problem … corporate debt might cause trouble in the future. So, take a close look at the businesses that employ renters when investigating a market.
"Our world is changing so quickly," Kathy notes. "Today is no longer a world where you can invest and forget about it for 30 years." So in the housing realm, make sure you're looking beyond the current tenant to say, who's next? And will they have a job? Look for stability.
Demand and supply in multi-family, with Brad Sumrok
Last, we talked to the Apartment King, Brad Sumrok, educator and investor in the multi-family housing realm.
"I'm still proceeding with caution," Brad says. But he notes there are many indicators that multi-family will continue to be a good asset.
We asked him whether some of the signs of doom from '07 and '08 are happening again in the multi-family space. The short answer? No.
Back then, there was a huge oversupply of housing. Now, there's a 2-million-unit shortage. Most building now is happening in the A-class luxury space … but that's not where the demand is. That means there's an oversupply of luxury housing … but still some great opportunities to provide housing for working-class tenants.
Most people in the B and C class aren't renters by choice … it costs, on average, $339 more per month to own a home than to rent. For blue-collar tenants, that's a huge difference. And strict financing is further reducing the number of buyers.
That means more renters, and more demand for housing.
An increasing number of investors are looking at multi-family, which does inevitably mean cap-rate compression. But tax laws are on the side of investors.
"As the market changes, you have to temper your expectations," Brad notes. Investors can't expect to triple their equity in three years, and returns are likely to align with historical models.
That means there's less of a cushion for making mistakes. It's a strong case for investors to educate themselves before getting into an asset class.
To get educated on the multi-family market, check out Brad Sumrok's 2019 Apartment Forecast! We wish you lots of equity in the new year.
---
More From The Real Estate Guys™…
The Real Estate Guys™ radio show and podcast provides real estate investing news, education, training, and resources to help real estate investors succeed.
---
Love the show?  Tell the world!  When you promote the show, you help us attract more great guests for 

your

 listening pleasure!
A brand-new year brings with it both anticipation and apprehension.  Both are emotional responses to the unknown.
There are MANY things we could discuss in this year's opening missive …
… tariffs, trade wars, a new Congress, the Fed, interest rates, the stock market, the bond market, gold, oil, taxes, Opportunity Zones, and on and on.
Most of those things are completely OUTSIDE of your control.
So as we stand together at the threshold of the New Year, rather than dive into the weeds of the daily news or pontificate on predictions of the future …
… we think it's important to consider how to use things WITHIN our control effectively to make the MOST out of the next twelve months.
The goal is to OPTIMIZE your odds of success by focusing your best efforts on the few things you can control, and which create the most positive leverage in your endeavors.
Read that again and let it sink in.  It's something we work on all the time.
Now let's take a look at this idea from a real estate investing perspective …
Everything starts with your goals.  But not really … because before you can set a MEANINGFUL goal, it's critical to choose your values, mission, and vision.
Values, mission, vision, goals, focus, and effort are all things YOU can control.
Sadly, most people don't proactively and strategically identify their values, mission, and vision.
Instead, they bounce from thing to thing … role model to role model … idol to idol … hoping to stumble onto the secret to happiness.
That's why we put so much emphasis on taking time to create your future.
Once you have your values, mission, and vision clear, NOW you can set meaningful goals … what are often referred to in business as "key objectives."
These are activities YOU can control … things you CAN do … which are specific, measurable, and have a deadline for completion.
For example, "owning more real estate" is NOT a goal.  "Buying four properties by the end of the year" is better.
But "acquiring 100 doors by the end of the year" is even more powerful because it creates possibilities and leverage … while focusing your activity on the REAL heart of real estate investing.
Think about it …
If your goal is to "buy four properties", you might end up with four single-family homes … which is only four tenants, or "doors".
And saying "buy" puts a subconscious limitation on HOW you acquire the properties.
But focusing on "acquiring 100 doors" is VERY different because you might achieve it through only ONE property, which provides time leverage.
This goal also focuses you on what REALLY matters … acquiring TENANTS.
Remember, it's not real estate that makes you rich … it's the rent.  Even equity is a derivative of income.
And when you think in terms of "acquiring" instead of simply "buying", it opens your mind to seeing alternative acquisition possibilities … like options or syndication.
After all, you can acquire a property without paying for it. 
For example, if you syndicate 1,000 doors for a 10% share, you effectively gain 100 doors personally.
But instead of paying to own them, you get PAID to own them.  BIG difference.
So it's actually easier and faster to think bigger.  Yet most people believe just the opposite.
Of course, thinking and feeling are interconnected.  That is, how you think affects how you feel … and how you feel affects how you think.
Blair Singer says, "When emotions run high, intelligence runs low."
So if you're afraid of an uncertain future or of making a mistake, you'll tend to think about avoiding risk.
But investing is about navigating risks … not avoiding them.
Similarly, if you're hyper-enthusiastic, you may only think about the upside and fail to think about the risks  … or strategies for navigating them.
We think passion and logic go together.  The most successful investors we've seen know how to balance both effectively.
It comes down to knowing the difference between what you can and should control, and what you can't.
The future is always in motion and largely out of our control, so we can NEVER be certain.  Striving for certainty in an uncertain world is a recipe for paralysis.
On other words, it's ineffective to worry about things we can't control.
Better to stoically observe uncontrollable events, and then focus our passionate attention on things we CAN control in a way which maximizes possibilities and leverage.
We KNOW there will be LOTS of things happening in the new year.  We just don't know what they are.  However, we can sure they'll present both challenges and opportunities.
But it's not the uncontrollable events themselves which most effect our results … it's how we choose to react to them.
History tells us there will be ups and downs, and there will be winners and losers.  In the same set of circumstances, some will prosper and others will fail.
The individual challenge is figuring out how to define what winning looks like on a personal basis, and then doing what's in our control to win on our terms … in whatever environment we face.
It takes clarity, knowledge, connections, emotional control, and the discipline to focus on those few strategic things under your control that provide the most leverage.
It's simple, but not easy.   If it were, more people would do it.
Our experience and observation is that the best place to start is by putting great ideas in your mind, getting around the right people as much as possible … and narrowing your focus to the very few things that make the most impact.
So as you enter the new year … be sure the time and resources you invest in developing the real estate between your ears is commensurate with the size of your investing goals.
More From The Real Estate Guys™…
The Real Estate Guys™ radio show and podcast provides real estate investing news, education, training, and resources to help real estate investors succeed.
---
Love the show?  Tell the world!  When you promote the show, you help us attract more great guests for 

your

 listening pleasure!
As we're winding down 2018, it's time to rub our crystal balls and peer into the new year … and we see …. 
Taxes.
For most high-earners, taxes are their biggest expense.  And almost everyone who has to pay taxes would prefer not to … or at least pay less.
So while there are MANY trends and developments real estate investors should pay attention to in the new year …
… the biggest story may well end up being how market participants respond to their growing understanding of the revised tax code.
Thanks to tax strategy advocates like Tom Wheelwright, many people ALREADY investing in real estate are cashing in on the amazing tax benefits the new law gives to real estate investors.
But as investors of all stripes close the books on 2018 and start looking for tax breaks in the new year, we're guessing many will discover real estate for the very first time.
Meanwhile, it's quite possible stock investors will trade in their "buy the dip" strategy for "drop the falling knife" … and look for other, less volatile places to invest the proceeds.
While YOU may not be interested in the stock market, its recent tribulations are noteworthy because it may portend a shift of capital from Wall Street stocks to Main Street real estate.
And if you're a syndicator talking with prospective investors, you should really have more than just a cursory understanding of what puts downward pressure on stocks.
After all, some of the jittery money still stuck in stocks just might be inclined to move your way … if you're able to explain the case for real estate.
Besides tariffs and rising interest rates, there are two factors putting pressure on stocks but aren't discussed much on mainstream financial news.
First, as interest rates rise, it's less profitable for corporations to borrow heavily to buy back their own stocks.
Besides, many have already gorged themselves on cheap money while taking corporate debt to record levels.  This alone is causing some concern.
And if rates resume their climb, debt service will begin to take a toll on corporate earnings as interest expenses rise. 
There's a second factor sucking the wind out of the corporate buyback sail …
The big tax break offered to corporations enticing them to bring their offshore money back to America has already worked most of its magic.
And a lot of the money ended up in stock buybacks.
But with the dual air pumps of cheap debt and repatriated offshore funds both losing pressure, stock buybacks are slowing … letting air out of the stock bubble.
Remember, asset values (prices) are largely based on "air pressure".  There always needs to be more money coming in to keep prices elevated.
On the other hand, income producing assets … like rental properties … derive their value from income.  And because those incomes are relatively steady, so are the prices.
That's why jilted stock investors often migrate into real estate. 
Sure, they like flirting with the hot stocks when the punch bowl is full.  But when the bowl runs dry, many investors choose to go home to old faithful … real estate. 
And when you add in the new tax breaks, old faithful got a face lift … and is even MORE attractive.
But it gets better …
The world is really starting to buzz about Opportunity Zones. 
O-zones promise huge tax breaks … and much of it is likely to provide long-term benefit to real estate in those designated areas.
Of course, like anything new, it takes time for folks to figure it out, to get in position, and make their moves.
That's the advantage of being small.  You can study fast and out-hustle the big money to get into position. 
Then when big money finally shows up, you get to ride a wave.
So when we look at the upcoming year, we think the impact of the tax laws will continue to magnify a movement of money into real estate.
And even if the overall economy slows, it's our guess real estate will continue to attract its unfair share of investor interest.
Now we're starting to understand why Tom Wheelwright and Robert Kiyosaki get so excited about taxes, real estate, and infinite returns.
Until next time … good investing!
More From The Real Estate Guys™…
The Real Estate Guys™ radio show and podcast provides real estate investing news, education, training, and resources to help real estate investors succeed.
---
Love the show?  Tell the world!  When you promote the show, you help us attract more great guests for 

your

 listening pleasure!