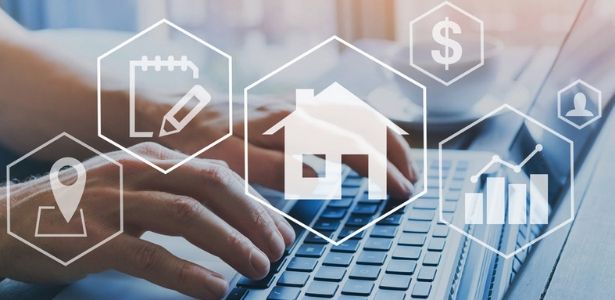 The real estate game is all about the long game. It's a process of learning … and often a rollercoaster of rapid growth, steady plateaus, dips, and rising back. 
The key for investors is to always be pushing to the next level. 
So … we're talking about how to do just that. 
We're ready to talk getting started, getting out of ruts, and getting yourself to the next level of the real estate game. 
 In this episode of The Real Estate Guys™ show, hear from:
Your level-headed host,

Robert Helms

His on-the-level co-host,

Russell Gray 
---
Listen
---
Subscribe
Broadcasting since 1997 with over 300 episodes on iTunes!
---
Review
When you give us a positive review on iTunes you help us continue to bring you high caliber guests and attract new listeners. It's easy and takes just a minute! (Don't know how? Follow these instructions).
Thanks!
---
A natural evolution in real estate
Where are you as a real estate investor?
Whether you're just starting to think about it, getting started, or a seasoned professional ready to make a jump into a new niche … we're here to help you get to your next level. 
Not all investors are created equal. Not all investors start in the same place or end up in the same place … but there IS a natural progression and evolution as a real estate investor. 
Part of that transformation is about knowledge and information. The other part is about actually changing. 
If you remain who you've always been, you're going to do things the way you've always done them, and you'll get the same results. 
What we've learned through observing many people at various stages of their development is that everything starts with your personal transformation … what you THINK and what you BELIEVE. 
Pretty soon, that starts to manifest in the decision you make and the results you produce. 
No matter where you're at in your own evolution, there are several standard stages … and several standard ways to move to the next level. 
Is real estate for you?
The first stage is when you're not sure you want to be a real estate investor … but you think you might. 
You're exploring whether real estate is a possibility for you. 
Most people do it part-time and are looking to get cash flow. But there's a lot you have to learn. 
The good news is that real estate is really relatively easy if you keep it simple. You accumulate properties over time and pay attention to details like cash flow. 
You can compress time frames to accelerate the process. Part of that is developing a vision. 
If you put strategy and effort into your real estate dealings, you can create more wealth faster. 
Start by getting around people who are already doing what you would like to be doing and learning from them. 
This principle applies to everyone. Find someone who is playing the game at a higher level than you and learn from them. 
There are also lots of great books out there about getting started that can teach you the minute details of real estate deals. 
All of this knowledge contributes to establishing what we call your personal investment philosophy. 
Just like every investor is different, you want to set up your real estate investing process as something that supports who you are and your skill sets … not the other way around. 
Buying your first property 
After you've decided to take the leap into real estate, it's time to buy a property. 
Buying your first property is awesome and exciting … even when the property itself might not be that fabulous. 
For you to qualify for loans on property, it really helps to have a dependable income … aka a  good job. 
That's why so many beginners in real estate do it part-time. You might be ready financially to go and quit your job, but having an income and a credit score can help you. 
A few years after buying your first property, you may be ready to buy a second … and a few years later you buy a third. Hopefully over time they produce income and go up in value. 
Direction is more important than speed. Set your course and then get moving. 
Remember … you're working on your reputation as an investor, which is more than just your credit score. 
Most people start off in single family homes … but you don't have to. 
Our good friend Brad Sumrok bought a 32 unit apartment building as his first investment. We know folks whose first investment was an agricultural property. 
But still, most people invest in a townhouse or a condo or a single family home. It's small, reasonable, and easy to understand.
Then the next part of the natural evolution happens … you look for a second or a different asset class within real estate.  
Moving into different niches
So many people start investing in single family and then start to look at a multi-unit property like an apartment building and think … maybe I want to go into multifamily next. 
Or maybe you want to focus in on another marketplace like retail or industrial. 
Real estate is made up of so many different niches that behave differently depending on what is going on in the economy. 
As you observe what is happening in the world around you, you can be strategic in catching where you think the wave of real estate demand is flowing. 
As you move into a new niche, there is a little window of opportunity where a bunch of buyers run in and buy. They bid things up, and things slow down a bit. 
You can learn to spot this window over time as you start paying attention. 
Expanding into different niches lets you diversify and helps you build your experience resume. 
And to get really juicy returns, most investors need to make the shift into these types of bigger markets. 
Going full-time in real estate
When you reach the point that your passive portfolio can provide the income you need without working … it's time to ask yourself if you want to go full-time into real estate. 
When people see that their passive income from their real estate portfolio exceeds their full-time income, they usually want to retire. 
But so many people find that they actually want to stay busy. 
So, you use your real estate portfolio as a base … and you start reinvesting your own money. 
You can also start sharing your expertise with other people and partnering with them. Or, you may take on private investors. 
You may decide to invest your time and money into learning a whole new asset niche and developing your expertise there. 
Something many people forget is that there is a particular tax benefit that comes along with being a full-time real estate professional. 
You'll want to talk to your tax professional about that, but it's definitely a benefit of being full-time alongside setting your own schedule and being your own boss. 
The point is that there is no one way to take your real estate experience to the next level … there are MANY ways!
And that's what makes it exciting. 
Learn more about getting to the next level with your real estate investments by listening in to the full episode. 
---
More From The Real Estate Guys™…
The Real Estate Guys™ radio show and podcast provides real estate investing news, education, training, and resources to help real estate investors succeed.
---
Love the show?  Tell the world!  When you promote the show, you help us attract more great guests for 

your

 listening pleasure!
The ghosts of the Great Financial Crisis of 2008 still linger (as they should) in the minds and hearts of seasoned real estate investors …
… even though it's been a an equity party for the last 10 years.
Of course, no one wants to hear it might be ending. Then again, every new beginning comes from another beginning's end.
And as we recently noted, a bend in the road isn't the end of the road … unless you fail to make the turn.
Right now, it seems like the global financial system is flashing caution lights all over the place.
Consider these recent headlines …
U.S. Treasury bond curve inverts for first time since 2007 in recession warning – Reuters, 8/14/19
Ex-Fed boss Greenspan says 'there is no barrier' to Treasury yields falling below zero – MarketWatch, 8/14/19
China Prepares Its "Nuclear Option" In Trade War – OilPrice.com, 8/13/19
Some real estate investors see these headlines … and yawn. Probably a mistake.
Experienced real estate investors and their mortgage professionals know mortgage rates pivot off the 10-year Treasury yield.
And because mortgages are the most powerful tool in a real estate investor's toolbox and interest one of the biggest expenses, interest rates matter.
Regular listeners know we like fixed rates now because the risk of rates rising is greater than the benefit of them falling further.
It doesn't mean they will. There's a LOT of effort to keep them down.
In fact, just a year ago, 10-year Treasury yields were nearly 3.5 percent and today it's half that. But at just over 1.5 percent, how much lower can they go?
You'd be surprised.
After all, the venerable Alan Greenspan himself is publicly raising the possibility Treasury yields could fall below zero.
How is that even possible?
Who makes a loan (buy a bond) not just for free (no interest income), but knowing they'll get paid back LESS than the principal amount?
You might think no one in their right mind would do that, yet …
Negative-Yielding Debt Hits Record $14 Trillion as Fed Cuts
Bloomberg, August 1, 2019
And in Denmark, home-buyers can get a 10-year mortgages at NEGATIVE .5 percent interest …
More good news for homeowners: Mortgages below 0% at fixed interest rates
(Unless you're fluent in Danish, you'll need to run this one through Google translate)
Home-buyers are being PAID to borrow.
So you can add negative interest rates to the list of items under "this time it's different" … because this has never happened before.
What does it mean?
We're still working on figuring that out. but we think it's a clear sign something is broken … or least seriously different.
One of our favorite Brainiac economic commentators and an unconventional thinker is Keith Weiner at Monetary-Metals.
In a recent essay, Keith argues that based on the Net-Present-Value calculation, when interest rates hit zero, the value of assets become infinite.
We're not sure we agree, because the limiting factor is the ability to debt service … even if all you're doing is repaying principal.
But we do agree the result of cheap money is equity growth.
And this creates a HUGE and unique opportunity for income property investors.
That's because when you get a mortgage to buy an income property, you're also purchasing the income to pay down the loan.
Of course, this doesn't mean it's a risk-free ride.
If you lose your self-control and pay more for the property than the property's income can service, you've transitioned from investor to speculator.
Now you're banking on the equity growth in the property to compensate you for the negative cash flow … a subsidy that must come from someplace else.
This structure is most likely to occur with 1-4 unit residential properties because those lenders will let you supplement the property's income with your own.
A word to the wise …
Unless you have a very specific, high probability plan to raise rents post-purchase …
… be VERY careful about buying a negative cash-flow property in an uber-low interest rate environment.
It's doubtful lower rates will come along to reduce your interest expense and boost cash flow.
Of course, most commercial lenders won't make a negative cash-flow loan, so if you're playing at the pro level, you're less likely to step on that landmine.
But the aforementioned headlines have some even MORE CONCERNING things to consider …
First, yield-curve inversion has preceded the last five recessions.
Fortunately, those recessions don't usually show up for about year and a half.
So if you pay attention today, there's no reason to be blind-sided in two years. Hopefully, you've got time to prepare. But the clock is ticking.
Recessions mean softer employment and less Main Street prosperity.
Remember, when things are tight, people and businesses tend to move where the cost of living and tax burdens are lower.
Keep this in mind when picking markets, property types, and price points.
It's always good to have some people above you on the food chain, who will move down and bolster demand in your niche during tough times.
Of course, that's just your run-of-the-mill market-cycle awareness. Nonetheless, it's always good to remember the basics.
But what if the system breaks down? What if the "this time it's different" items tell a different story?
We've been watching this for quite a while.
We first spoke about it at the New Orleans Investment Conference six years ago.
We got into more detail on it at our Future of Money and Wealth conference. Of course, we've been writing about it regularly.
Now we're talking about it even more because mainstream financial media is finally taking notice. Maybe we're not crazy.
So even though we just wrote about it last week, when you hear about "nuclear options" in a trade war between the two biggest economies, would you rather hear the warnings multiple times … or risk missing it altogether?
And what if the Fed is really lowering interest rates to preemptively buffer the impact of China pushing the nuclear button? Will it be enough?
There's a lot of hype about "the best economy ever" … and perhaps statistically it's true.
But if interest rates spike suddenly, all that "best ever" talk goes away, along with trillions in equity … and it's a whole new ball game.
Our pal Peter Schiff thinks the Fed will create trillions of dollars in a desperate attempt to reflate asset prices and keep rates down.
Gold is suggesting foreign central banks are preparing for trouble.
Those aware and prepared will make fortunes. Those unaware and unprepared will likely take a hit … or worse.
It's not the circumstances that are good or bad. It's how well you're prepared and how quickly you respond when things start moving quickly.
The warning lights are flashing. Better to be prepared and not have a problem, than to have a problem and not be prepared.
Now is the time to expand your education, understanding, and network … and fortify your portfolio, just in case.
Until next time … good investing!
More From The Real Estate Guys™…
The Real Estate Guys™ radio show and podcast provides real estate investing news, education, training, and resources to help real estate investors succeed.
---
Love the show?  Tell the world!  When you promote the show, you help us attract more great guests for 

your

 listening pleasure!
You probably know The Avengers Endgame is the culmination of a 22-film decade-long extravaganza of EPIC story-telling.
What you may not know is how many great real estate investing lessons surround The Avengers Endgame.
Here are just a few … and don't worry, there are no spoilers!
Lesson 1:  Businesses and their jobs will move to seek a better environment.
The Avengers Endgame was filmed at Pinewood Studios in Atlanta, Georgia … and NOT in Hollywood, California.
The Pinewood Studios website says Georgia is "the number one filming location in the world" according to this industry report by Film LA.
One of the reasons is " … the highly competitive nature of tax credits …"
Over five years ago, the Los Angeles Daily News reported this trend …
Why TV, Film Production is Running Away from Hollywood
" … they're running away from here … primarily due to tax incentives offered in … states with rich tax credits such as Georgia …"
But it's not just taxes, though they're a BIG part.
As New York discovered when Amazon abruptly backed out of plans to bring 25,000 jobs to Long Island city for their much sought after HQ2 …
" … it came down to a long-term environment that Amazon did not care to work in …"
And they're not talking weather.  It's the political environment.
So while YOU may or may not agree with Amazon's or Disney's politics or business practices … it's important to remember how the businesses feel.
Learn to look at markets the way employers do … even if you disagree.
Lesson 2:  Get rich in a niche.
This is where LOCAL knowledge really helps.
As you might guess, creating a blockbuster film like The Avengers Endgame requires hundreds … perhaps thousands … of talented, highly-paid people.
While some workers are local to the studio, many come to town temporarily during production … which can last months.
These folks aren't going to live in a hotel room or a trailer all that time, which means they need nice, local housing.  But they aren't buying.  They're renting.
Some investors we know figured this out … and developed an entire business model catering to the unique temporary housing needs of the film producers.
"What?  You didn't see that coming?"
– Hawkeye to Quicksilver in The Avengers – Age of Ultron 
We learned about it during an Atlanta field trip years ago … and it made perfect sense then … and it still does.
After all, when a producer is driving hard and fast to execute on a high-stakes timeline to get a 9-figure film over the line …
… they're deploying a LOT of capital really fast … and they need to get things off their checklist quickly.
Focus on the REAL needs of your customer and you don't need to compete on price.
Lesson 3:  Primary drivers create secondary and tertiary jobs.
Even if you're unable to get into the primary path of cash, there's still a lot of opportunity to get in on the action … a little downstream.
When money is being drawn into a geography by a large enterprise or industry … the money flows through the primary driver to the locals.
So even though not all real estate investors are renting directly to members of The Avengers Endgame production team …
… there are plenty of employees of secondary local vendors who are also being paid out of the fat production budget.
Of course, it's not just The Avengers Endgame budget, which is temporary.
The real driver is the CONSISTENT stream of production budgets drawn to Pinewood Studios.
But whether you're deriving rental income directly tied to those production budgets via primary and secondary employees … there's yet a third tier.
Even your tenants who don't get paid directly from the production are working for the restaurants, shops, and other local businesses who serve those who are.
Just remember … it all starts with the PRIMARY drivers.
Pay attention to primary drivers and the rest will usually follow.
Lesson 4:  Always begin with the end in mind.
You may recognize this adage as one of The Seven Habits of Highly Successful People by Stephen Covey. It's a powerful concept.
The Avengers Endgame is the capstone of a world-class case study in what "beginning with the end in mind" looks like in the real world.
Every film over a decade painstakingly added new characters and story-lines carefully woven together into a powerful tapestry of cinematography.
It's a testament to thinking ahead.
Of course, there's probably been many course adjustments along the way … as talent, opportunity, and even adversity, all manifested on the road to success.
In that regard, The Marvel Cinematic Universe is a lot like life and investing.
Yet very few folks we know are thinking that far ahead.  But perhaps they should be.
In the Create Your Future Goals Retreat, one important outcome is to define your personal mission, vision, values and most important goals … for ALL areas of your life.
With clarity of vision, you can make better small decisions about how you want to live and fund a life you'll be pleased with when you put you head on the pillow for that very last time.
Take time to plan a happy ending for YOUR endgame. 
Lesson 5:  Big dreams take time to build.
In the 22 films from Iron Man to The Avengers Endgame, Marvel Studios patiently constructed an entire "cinematic universe".
It made the concept of a trilogy seem tiny.  It was (and is) a BIG vision … and it took over a decade to develop.
In real estate, whether you're assembling a powerful portfolio of properties or building a mega-million-dollar master planned development, it takes time and consistency to get it done.
Most people can't think that big … and still pay attention to details at the same time.  And many that do, can't stay the course.
But when you do, you have a chance to accomplish something extraordinary.
Think big.  Plan small.  Stay the course. 
Lesson 6:  Together Everyone Achieve More.
TEAM is a huge theme both inside and outside The Avengers Endgame story line.
From the first Avengers film, where a self-absorbed Tony Stark transforms into someone willing to make the ultimate sacrifice …
… to the violently divisive Captain America – Civil War and The Avengers – Age of Ultron where division nearly destroys the team …
… The Avengers discover time and again their best chance for success is teamwork.
Of course, out in the real world, it took teams of writers, directors, actors, special effects, stunt people, production and marketing staff …
…  all working together with diverse skills, backgrounds, personalities and perspectives …
… to make The Avengers Endgame the BIGGEST box-office success in history.
If you have aspirations to build a great real estate investing business or portfolio … ESPECIALLY if you're syndicating, you'll need a team.
Build a great team.
Finally, to paraphrase Scarlett Johansson's Black Widow when she unleashed The Hulk to smash the baddies … Go be an investing hero.
Until next time … good investing!
More From The Real Estate Guys™…
The Real Estate Guys™ radio show and podcast provides real estate investing news, education, training, and resources to help real estate investors succeed.
---
Love the show?  Tell the world!  When you promote the show, you help us attract more great guests for 

your

 listening pleasure!
It may sound like a medical condition, but an aphorism is actually a concise, memorable expression of a general principle or truth. 
We learned one of our favorites from a carpenter … (no, not THAT carpenter, though He had some good ones too) who advised … 
"Measure twice, cut once."
That's a LOT of wisdom in four tiny words. 
But even if you can't tell the blade from the handle on your saw, there's still much to be gleaned from considering this simple saying. 
The perhaps obvious message is it's better to double check your plan BEFORE taking an action with permanent and potentially expensive consequences.
After all, measuring is fairly quick and inexpensive compared to rendering a valuable resource useless due to an incorrect irreversible action.
Of course, the flip side of double-checking everything is it takes twice as long to get things done.  That's expensive too.  Time is money as they say.
So while we were sitting outside enjoying a frosty IPA and contemplating cloud formations and the meaning of life … 
… we wondered if there's a way to measure right the first time so you can take quick and accurate action.
Because no matter what kind of market you're in … the BEST deals go fast.  
And while you're busy double-checking your math … someone else who's faster and more skilled is writing the contract.
Measure twice and miss out.  Ouch … that's no fun either.  Missing out on a great deal is a double hit … wasted time and missed profit.
So whether you're a carpenter, tailor, flooring installer, or an ambitious real estate investor, it's probably a REALLY smart investment to learn how to move faster with precision.
It comes down to education and experience. 
When you know what you're doing and you've reinforced accurate actions through real world practice, you'll make good decisions and take effective action faster. 
That's a huge advantage in any market … especially hot ones.
Of course, this begs the question … how to gain the right education and experience?  And here again, we look at the trades. 
Craftsmen learn by doing.
Yes, there's some classroom training to get familiar with concepts and terms.
But the REAL learning happens as they work as an apprentice under the watchful eye of an experienced mentor or "master" … and then as a fully qualified journeyman honing his craft through practice on a daily basis.
Some journeymen take on an apprentice and further develop their craft by mentoring as a master.  They learn by teaching in the real world.
Business and investing are much the same way … or should be.
So you can and should , listen to , and attend .  Ingesting good ideas is a great start. 
Sadly, this is where it ends for many people. 
They learn enough to get excited … maybe even take some action … and quickly get overwhelmed with information … or in over their heads in difficult deals.
Without experienced advisors and mentors to turn to at this pivotal stage … it's easy to back away for fear of making an expensive mistake … or to press forward on sheer enthusiasm, only to hit a wall and lose both money and hope.
So here's a tip …
When you consume content in the privacy of your own mind, consider that the primary purpose might not be to simply memorize answers or even stimulate ideas … although both are important.
Content is most useful for helping you recognize when you need some help in the real world, discovering who you can call, how to ask great questions, and for better understanding the answers your mentors and advisors give you. 
That's why the mentor / apprentice model is arguably far more effective for developing mastery than the teacher / student model. 
Of course, finding the right mentor is a challenge.  Not all masters love to teach and not all mentors are masters.  
And in today's complex world, you may need more than one … which is an even taller order.
The key is to focus on building good relationships with a network of masters and peers … people who have mastered or are mastering the same skills and activities you aspire to master.
And while you may need to invest money into some of the relationships you'll need, it's also possible to find good relationships in groups you join or .
We think content is a great tool to bring the right people together and give you things to connect on and talk about.   
And don't be surprised if you end up doing some business together.  Although we've found if you make transactions the focal point, you'll dilute the learning.
Our suggestion for your interaction with mentors, apprentices, mastermind groups, and even investment clubs … is to focus on learning, sharing, encouraging, and edifying each other. 
We think you'll find any deals which happen based on this mutually edifying relationship will often be much better than deal speed-dating.
Of course, like most things valuable, it's hard work to build a great network and endear yourself to a group of high-performers.  It can be a little intimidating.
But when you push through, you'll have a powerful support network that helps each other find opportunities, navigate obstacles, and solve the most pressing challenges … faster.
And because it's so hard, most people won't do it.  So once YOU do, you've got an extremely rare and valuable asset.
Some investors do deals.  Others build a portfolio.  Some build a business.  
Those that build a tribe create something more valuable because it accelerates the development of all those things … and more.
Until next time … good investing!
More From The Real Estate Guys™…
The Real Estate Guys™ radio show and podcast provides real estate investing news, education, training, and resources to help real estate investors succeed.
---
Love the show?  Tell the world!  When you promote the show, you help us attract more great guests for 

your

 listening pleasure!
It's hard to watch the financial news these days and not get the feeling the fragility in the financial system we've been concerned about … is starting to show.
We grew up in California and learned as kids how to react to an earthquake …
Get away from glass and hide under the shelter of a desk or doorway … because stuff was probably going to start falling.
Fragile things shatter in an earthquake.  They can't handle the pressure.  The key to safety is to get to the sturdiest parts of the structure until the shaking subsides.
Of course, when it's clear and bright … the windows are the most fun.  You can bask in the sunshine of hope and opportunity.
But when the foundation is shaking, it's time to find shelter … FAST.
You've probably noticed stock prices slipping.  Even the fabled FAANGs (Facebook, Amazon, Apple, Netflix, Google) are ALL now in bear markets.
So what?  After all, we're real estate investors.  What do we care about stocks?
We don't.  At least not directly.  But all these markets are like gauges on our financial dashboard … and when they start flashing red, it's wise to investigate.
This is a newsletter, not a seminar, but let's see what we can reason together in the next few minutes about what's shaking in the financial world … and where it might be headed.
The first place to look is the most important financial market there is … bonds.
Of course, real estate investors should watch the bond market for clues about the direction of interest rates.
But while interest rates are interesting … credit markets are what REALLY matter.
That's because credit markets both create and price the currency which fuels everything else. 
Credit markets are like the big reactor core in the Star Wars Debt Death Star.  They're both the fuel source and the weak spot at the same time.
To take the metaphor a conspiratorial step further … credit markets are also the source of the Emperor's power.
And as Peter Schiff persistently points out … when the original Debt Star blew up in 2008, the Emperor wasted no time in building a bigger, deadlier version.
The obvious implication is the next explosion could be a LOT bigger.
Now in a plain vanilla stock market dip, some (usually innocuous) event spooks highly-leveraged paper traders.  They sprint to the exits … and stock prices fall.
But then they calm down and the next day they're back out there snapping up bargains.  This "buy-the-dip" strategy has been the name of the game for several years.
But the longer-term downtrend suggests something is different this time.  Perhaps worries the Debt Star is running out of power?
The Bitcoin crowd has been chanting "buy the dip" also … but here too, it seems the Farce is strong … and the downtrend has more gravitational pull than past dips.
Clearly, nervous stock investors aren't piling into Bitcoin for safety.
Of course, the usual safe space for snowflake stock investors to hide is bonds.
But if gobs of money were pouring into bonds … interest rates would be falling.
While rates have certainly moderated the last few weeks from their upward trend, it's hardly a serious decline.
So … nothing happening now has us disagreeing with our recent conversation with David Stockman on the direction of rates.
And we certainly would NOT be using short-term debt on tight-cap properties hoping to re-fi to lower rates in a year or two!  If that's your plan … be careful.
Then there's oil.  You've probably heard the price has fallen.  We're guessing your tenants like it at the pump.  Businesses too.
Obviously, energy costs … just like interest and taxes … RAISE the costs of operating a business, a household, and an economy.
President Trump's a business guy.  So to no surprise he prefers ALL three lower … so more profit gets to the bottom line.
But oil … like gold … is MUCH more than just a commodity. 
Both have significant connections to the future of the U.S. dollar … and all three are powerful tools in geo-politics.
Just last year, we pointed out China's noteworthy moves with both oil and gold.
And just because things are moving slowly, doesn't mean they aren't moving.
All that to say … we've been paying close attention to this for several years … and it seems to us things are picking up speed.
We keep them on our radar … and yours … for TWO reasons …
First … major financial events often seem to show up suddenly and shock the world … but they usually had a long and obvious (in hindsight) build up.
We've learned to look further out so we have more time to re-position.  After all, the blessing and curse of real estate is it moves slowly.
So real estate investors are wise to pay attention to early warning indicators … and then rearrange portfolios to both mitigate risk and capture opportunities.
Second … when economic and financial earthquakes first tremble … it's smart to seek shelter under sturdy structures.
For that reason, we think it's likely to see MORE money moving into real estate in search of stability (and tax breaks).
But just because real estate is stable doesn't mean YOUR portfolio is.
As we learned in 2008, bad portfolio structure crumbles when hit with tremors from a Debt Star explosion.
However, when those market forces clean out weak portfolios, there are bargains galore … for those who are ready, willing, and able to take advantage.
Ironically, consumers are tapping home equity like it's 2007.  We're guessing holiday shopping will be solid.  But it won't make those borrowers wealthier.
Savvy investors are grabbing equity too … and using it both to purchase strong cash flows … and to hold in reserve.
It's always good to have some cash if market tides turn.
YOUR mission is to be among the aware and prepared … and NOT among the unaware and unprepared.  It could be a good time to increase liquidity.
Are we saying another crash is coming?  No.  But we can't say it's not.
Right now, there are tremors.
So while you're thinking about your goals for next year … including how to invest your educational time and money …
… we encourage you to make getting better educated, better connected, and better structured a top priority … so IF things turn quickly …
… YOU can sit safely inside your reinforced portfolio chomping on popcorn and watching the fireworks.
And if the fireworks turn out to be a dud … you're really no worse off for being prepared.
Until next time … good investing!
More From The Real Estate Guys™…
The Real Estate Guys™ radio show and podcast provides real estate investing news, education, training, and resources to help real estate investors succeed.
---
Love the show?  Tell the world!  When you promote the show, you help us attract more great guests for 

your

 listening pleasure!
With less than 7 weeks remaining in 2018, we're taking a short break from our obsessive-compulsive perusal of the financial news.
Because with an exciting New Year about to begin … full of hope, challenges, and opportunities … it's a great time to focus on some important fundamentals.
Lesson# 1:  Invest in yourself first and frequently
Think of the amount of money you put into fixing up a property in the hopes of generating a few thousand dollars of profit or cash flow.
How much MORE important are YOUR education, skills, and network over the rest of your career?
For a fraction of what you'll spend sprucing up just a single property, you can increase your sales skills, gain more strategic clarity, expand your economic education, and grow your professional network.
Any ONE of those things can pay you back 10x or more in just a few years.  Plus, investing in your education and networks sets you up for …
Lesson #2:  Focus on relationships, not transactions
Sure, we understand you need to do deals … to produce profits … so you can pay the bills and keep investing.  But transactions are really just a by-product of great relationships.
When you put the transaction over the relationship, you risk killing the goose that lays the golden eggs.
And remember, every person you know knows MANY more people you don't.
So even if the person in front of you isn't ready to do a deal today, someone they know might be.
This is where YOUR education and network come into play …
When you know things other people don't, but need to … or when you know people other people don't, but need to …
… YOU have something of great value to enhance a relationship or work through one contact to reach another.
Most people won't give you a referral if they think you want to sell their referral something.
But they'll happily connect you if they think you will HELP their referral.  That's based on trust, which is based on the relationship.
It sounds so easy … and it is.  But for some reason, most people focus on the small value of the transaction and miss the HUGE value of the relationship.
Lesson #3:  Emphasize mission and values
The old adage says, "People don't care how much you know, until they know how much you care."
It's true.  But it goes further …
People do business with people and brands they trust.  And when you focus on mission and values, and filter all you say and do through them …
… over time, you'll create a trustworthy reputation.
Of course, a good, trustworthy reputation will attract more people into your life … and that means more relationships, and ultimately, more deals.
Lesson #4:  Build a business and portfolio that works for YOU … and not vice-versa
We're old enough to remember when Michael Gerber's now classic title, The E-Myth, was the hot new business book.
But the timeless lessons are as applicable today as ever.
Too many people … employees, entrepreneurs, and investors … do the "two-step."
They set out to do whatever they can find to make money based on the belief that if they can just make enough money, THEN they can go do what they REALLY want.
The problem is when you don't love what you do, either you let off the gas and never really succeed …
… or worse, you lose yourself in service to a business, portfolio and lifestyle you don't really enjoy.
And then you just hold your breath until the day you can sell it or retire on your investments.
Better to ask yourself EARLY what's really important to you … how you want to live … what you love to do … and then build a business and/or portfolio around THAT.
It's a harder problem to solve, but you'll LOVE the answer when you find it.
Lesson #5:  Develop and maintain a clear vision
We all run around with pictures in our mind. How we see the world … how we see ourselves … what we're working to accomplish.
The challenge for many is the picture is fuzzy.
It's like driving in the fog.  You have a sense of direction … but aren't exactly sure how to get there.
You're feeling your way … scared to go too fast and miss a turn or fall into a ditch.
Yet some people are taking bold action and moving aggressively through life.
What's the difference?
Clarity.
Bold action takers can "see" exactly where they're going, what they're building, and WHY … and that vision inspires and emboldens them to move towards the goals with enthusiasm and confidence.
We say, "When you have clarity of vision, strategy and tactics become evident."
So when you're not sure what to do, focus on your vision.  Just seeing the end from the beginning is often enough to tell you what to do next.
Lesson #6:  Always see the downside
Really?  Doesn't focusing on the negative create paralysis?
Only for amateurs.  Pros are more afraid of what they DON'T see than what they do … because you can't avoid or manage risks you aren't aware of.
Billionaire real estate investor Sam Zell says everyone sees the upside.  That's what they look for and what motivates them to go for it.
But Zell says his success comes from being able to see the DOWNSIDE too …  and then making plans to mitigate it … even if it means walking away.
Pessimists ONLY see the downside and can't act.  Optimists only see the upside and hope for the best.
We're pretty sure hope is not an investment strategy. Be a realist and get good at seeing and managing risk.
Lesson #7:  Always pay attention to cash and cash flow
Profit and net worth are important.   Cash and cash flow are essential.
A business mentor of ours once taught us that cash is like oxygen, while revenue is like water, and profit is like food.
You can survive for a long time without profit … if you have revenue and cash.
You can survive for a little while without revenue … if you have cash.
But run out of cash … and you'll be dead very soon.
Pre-politician Donald Trump once told us it's always good to have cash in the downtimes. We say, "Cash Flow controls and Cash Reserves preserve."
So have some liquidity at all times. Write off the lost opportunity cost on the cash as an insurance premium.
And do NOT count on credit for liquidity. We did that once … and it didn't end well.  Lenders tend to cut off credit when you need it the most.
Bonus Lesson:  Use firewalls to avoid portfolio contagion
Let's face it.  Some investments are more risky than others.
But if you don't have firewalls, then just ONE risky investment can implode your entire portfolio.
You might have a solidly built, cash-flowing portfolio of properties, and a high net worth with good liquidity, and hedges against inflation and deflation.
But just ONE lawsuit, or personal loan guarantee on just ONE risky deal, or pulling money out of performing property or business to feed a loser …
… and EVERYTHING goes … UNLESS you use legal structures, mental discipline, and emotional control to isolate risk.
It's a bigger topic than we have time for here, but we address it in ourIntroduction to Strategic Real Asset Investing webinar.
You can get the webinar as a free bonus when you order the Future of Money and Wealth video series … which is a great primer on several risks ALL investors should be paying attention to right now.
Until next time … good investing!
More From The Real Estate Guys™…
The Real Estate Guys™ radio show and podcast provides real estate investing news, education, training, and resources to help real estate investors succeed.
---
Love the show?  Tell the world!  When you promote the show, you help us attract more great guests for 

your

 listening pleasure!
Real estate prices and interest rates are rising. Cap rates are compressing. As a result, some investors are switching from equity investing to debt investing.
So in this episode, we'll take a deep dive into the world of debt investing.
Equity investing is a way to capture growth and get capital gain. Debt investing, on the other hand, means loaning money to other investors as a way to generate income.
There are great reasons for both strategies. As we like to say, "Different investment philosophies for different folks."
But in times of financial uncertainty, debt investing can be a way to reduce risk and generate predictable incomes.
In this episode of The Real Estate Guys™ show you'll hear from:
Your pro-debt host, 

Robert Helms

His indebted co-host, 

Russell Gray

Managing partner at American Real Estate Investments,

John Larson
---
Listen
---
Subscribe
Broadcasting since 1997 with over 300 episodes on iTunes!
---
Review
When you give us a positive review on iTunes you help us continue to bring you high caliber guests and attract new listeners. It's easy and takes just a minute! (Don't know how? Follow these instructions).
Thanks!
---
A new option for investors in tight markets
John Larson is a turn-key provider at American Real Estate Investments (AREI) in Dallas, Texas. He's worked in Dallas and other markets for many years … but now he's seeing something new happening in Dallas.
Prices and interest rates are now higher than they were in 2006. The cap rate is compressing, and as a result, cashflow is decreasing.
And rents are starting to plateau, which puts investors in a bind. Larson says this isn't enough for him to start moving into C and D class neighborhoods … cash flow on paper doesn't mean easy cash flow in reality.
Instead, he's come up with a different option … syndicated money lending.
John manages the development opportunities … investors just have to put in the capital. In return, they get a fixed, passive income stream each month.
"It's a way to play a strong market AND get cash flow," John says.
How debt-investing works
Which is safer … equity or debt?
In terms of rate of return, the debt investing model allows investors to get a specific, predictable rate of return.
John uses a trust deed model, where lenders get deeded the trust to the property … but in this case, there are multiple lenders.
For each deal, John raises 2 to 3 million from a group of 25 to 35 lenders.
Investors get double-digit fixed returns … 10.5 percent of the amount they've invested, paid out over 15 months or until the loan is complete.
Usually John's loan deals last from 18 to 36 months. And John pays out returns on a consistent monthly basis.
It's private lending, redefined.
John calls the solution a "win-win" for both AREI and the lender groups. Lenders get great returns … and John gets funding for many different types of development opportunities.
More nitty-gritty details about private lending
When you go into a debt-lending deal, there are two important questions you NEED to ask yourself before you say "yes" …
How will the borrower pay me back?

What happens if they don't?
Typically, debt syndicators will use money from private loans to rehabilitate or develop a property. Once construction is complete, lenders get their principle PLUS proceeds back.
Debt investing is a lot different from the traditional equity route … and investors need to get their heads around that.
Do investors need to be syndicated? At AREI, the answer is NO.
Most of John's investors are not accredited, because loans are not securities.
But often, private lending requires a minimum principle amount. John says his investors come in at around $100,000 on average, and the minimum is about $50,000.
Passive investing pros
We mentioned John works in the Dallas-Fort Worth area … but we didn't mention WHY. Dallas-Fort Worth is top-10 metropolitan statistical area … and it hits all the right notes.
"I feel safe about this market," John says. He notes that data shows continued demand in the area, along with multiple companies in a variety of industries. The population is expected to continue increasing in future years.
But investors DON'T have to be located in Dallas or even Texas to take advantage of John's debt-investing program. That's the great thing about passive investing.
For more from John, check out his podcast, The Real Estate Cowboys … which is all about how you can capitalize on passive income investing.
And listen in to this show to get access to a special report from John with more information about passive private lending opportunities.
Capitalize on a bull market
When people think about real estate investing, they usually dream about owning a ton of properties.
But debt investing is a way to expand your portfolio and bring in monthly cashflow … without having to manage a physical property.
It's also a way to capitalize on a tight market.
With property investments, cash flow changes as rents, and rates, rise and fall. Cash flow from debt, on the other hand, is more stable.
And lending money in a hot market is a great way to help investors get around rising interest rates … while taking in great returns, yourself.
Just like equity investing, debt investing can be done many ways. You can make small loans and be more hands-on … or you can work with someone like John and be totally passive.
Regardless of the option you choose, you've got to look at what the market is giving you. Right now, it's giving you rising interest rates for the first time in decades … but that doesn't mean there aren't great investment opportunities if you look closely.
---
More From The Real Estate Guys™…
The Real Estate Guys™ radio show and podcast provides real estate investing news, education, training, and resources to help real estate investors succeed.
---
Love the show?  Tell the world!  When you promote the show, you help us attract more great guests for 

your

 listening pleasure!
No doubt you've heard Facebook's stock face-planted recently. But just in case, here's the whole gory story in just three headlines over five days …
Facebook stock hits record high ahead of earnings – MarketWatch 7/25/18
"Investors … continue to shrug off … gaffes … with privacy and security … Chief Executive Mark Zuckerberg … said … the company has not seen an impact on the company's top line."
Facebook's stock market decline is the largest one-day drop in US history
– The Verge 7/26/18
"Facebook's market capitalization lost $120 billion in 24 hours."
Facebook's stock set to enter bear-market territory after third straight decline – MarketWatch 7/30/18
"The stock has now fallen 22% from its record close … on July 25."
Of course, if you're a real estate investor this may seem like only a moderately interesting side story buried in all the news flying across your screen.
And maybe that's all it is.
Then again, maybe there are some things to be gleaned from this epic implosion … even for real estate investors.
Lesson 1: Just because everyone else is … doesn't mean YOU should
Your mom probably taught you that. But it's good investing advice too. It's never smart to be late to an equity party … or late leaving.
The so-called FAANG stocks (Facebook, Apple, Amazon, Netflix and Google) are the "must have" stocks for … just about EVERYONE.
The problem is popular assets often get bid up well past their fundamental value … as speculators jump in hoping to ride the upward trend for awhile …
… and hoping to be fast enough to get out before the trend turns.
Of course, hope isn't a very good investing strategy.
Lesson 2: Don't ignore problems just to keep hope alive
Notice the quote about investors continuing to shrug off bad news … ignoring the obviously developing problems at Facebook.
So when Zuckerberg comes out right before the bad news … even as Facebook's stock was heading to a record HIGH … and says the problems aren't affecting the top line …
… investors apparently chose to believe him, … and not heed the clues in the news that clearly showed Facebook was headed for stormy seas.
Now, investors are suing Facebook and Zuckerberg for misleading them.
But investors should also look at the big picture, and consider the motives of these who claim as is well.
Remember this classic assurance from the world's foremost banker?
"Importantly, we see no serious broader spillover to banks or thrift institutions from the problems in the subprime market."
– Federal Reserve Chairman Ben Bernanke on May 17, 2007
Just a year later the financial system all but imploded.  But the danger signs were there …
Peter Schiff and Robert Kiyosaki were warning people. Most didn't listen.
We didn't. But you can be SURE we listen today.
Lesson 3: Momentum is a condiment … not a meal
With real estate, sustainable profit is all about the income.
Sure, it's great when things get hot and people want to pay MORE for the SAME income.  But at some point, the numbers don't make sense.
You can bad fundamentals and invest primarily because "it's going up." But when momentum fades, prices snap back to fundamentals.
If you're on the wrong end of it, it's painful.
Of course, if you see it coming, you can cash out via refinance or sale, and store up some dry powder for the soon-to-be-coming sale.
Lesson 4: Trends and indexes are interesting, but the deal's what's real
We have a big, diverse audience … so we talk about big picture stuff. It's important to see the big picture.
After all, every asset you own is floating in a big sloshing economic sea.
If you're not aware of weather patterns and watching the horizon, you might not see storm clouds and rough waters forming.
But investors make money in EVERY kind of economic environment, so it's not the conditions which dictate YOUR success or failure.
It's your attention to being sure each individual deal YOU do makes sense.
That means the right market, product type, neighborhood, financing structure, and management team.
Keep the deal real … and have plans for what you'd do in a variety of economic situations …
… so when conditions change you're not caught unaware and unprepared.
"The time to repair the roof is when the sun is shining."
– John F. Kennedy
Lesson 5: Train wrecks in stocks can be tee-up for real estate
This is our favorite.
It's not that we take joy when the stock market reveals its true character … but we know it's a wake-up-and-smell-the-coffee moment for many Main Street investors.
As our friends Chris Martenson and Adam Taggart recently pointed out …
… if you take the FAANG stocks out of the stock indexes, the highly-touted stock index returns would have been NEGATIVE.
It's hard to diversify when you you're exposed to the hot stocks everyone's piled into … directly or indirectly.
So as Main Street investors come to suspect the disproportionate influence just a few arguably overbought stocks have on their TOTAL net worth and retirement dreams …
… history says people's hearts turn home to an investment type they instinctively understand and trust. Real estate.
So for those raising money from private investors to go do more and bigger real estate deals, a stock market scare can make it easier for your prospects to appreciate what you're offering them.
Lesson 6: Do the math and the math will tell you what to do
Very few paper asset investors we've ever met actually do the math.
They either buy index funds based on trends and history, and don't realize most are exposed to the same small group of hot stock everyone owns …
… or they buy stocks based on a hot tip, a gut feeling, or a recommendation from someone they think is smarter than they are.
But real estate math is SO simple to understand and explain.
And when you can quickly show a Main Street paper investor how a 15-20% annualized long-term return on investment real estate is quite realistic … with very moderate risk …
… real estate is the CLEAR winner.
Even a modest 3% per year price appreciation on 20% down payment (5:1 leverage) is 15% average annual growth rate.
Add to that another 2% or so a year in amortization … paying down the loan using the rental income … you're up to about 17% annualized equity growth.
Toss in another modest 3-5% cash-on-cash and some tax benefits and you're pushing 20% annualized total return pretty fast.
And that's just bread-and-butter buy-and-hold rental property.
There are all kinds of specialty niches and value-add plays which allow active investors to goose returns …
… or for a syndicator to put a lot of meat on the bone for their passive investors … and still take a piece for doing the work.
Lesson 7: Monitor your portfolio for weak links and over-exposure
Lots of paper investors who didn't even know they were exposed to Facebook are finding out the hard way …
… just like when we didn't realize our whole investing and business model depended on healthy credit markets.
So be aware …
When you're overly exposed to a critical factor like interest rates, credit markets, a tax law, a specific industry or employer, or even a currency or financial system …
… you run the risk that a single unexpected event can take a BIG bite out of your assets.
And while you might not be able to fix everything right away, the sooner you're aware of the risks, the sooner you can start preparing to mitigate them.
Until next time … good investing!
---
More From The Real Estate Guys™…
The Real Estate Guys™ radio show and podcast provides real estate investing news, education, training, and resources to help real estate investors succeed.
Beauty is in the eye of the beholder … and in real estate, an appraisal is what gives you the unbiased, third party opinion on a property.
Appraisals happen whenever a lender is involved in a transaction, but that's not the only time you'll need or want an appraisal.
We'll examine the three ways appraisers can evaluate a property, why you shouldn't accept an appraisal as gospel truth, and how you can use an appraisal to SAVE money on your next deal
In this episode of The Real Estate Guys™ show you'll hear from:
Your valuable host, 

Robert Helms

His admiring co-host, 

Russell Gray
---
Listen
---
Subscribe
Broadcasting since 1997 with over 300 episodes on iTunes!
---
Review
When you give us a positive review on iTunes you help us continue to bring you high caliber guests and attract new listeners. It's easy and takes just a minute! (Don't know how? Follow these instructions).
Thanks!
---
Understand what an appraisal is
Nearly everyone who has purchased a property has dealt with an appraiser. In most all cases involving a lender, an appraiser is involved.
A lender is one of several parties interested in the value of a property. The seller, buyer, and lender all have an interest in knowing about value for different reasons.
But, an appraiser has no vested interest in a property's value, making them the neutral third party. However, even though they are neutral, it's good to keep in mind that their appraisal is an opinion of value.
While lenders are often interested in an appraisal to check out the value of the home versus the loan, it's a FANTASTIC tool for investors, too.
Appraisers can determine the value of a property based on future use. Depending on what improvements or changes an investor plans to make, the value of a property changes.
So, why would you need to understand valuation?
To secure a loan
To evaluate a deal
To understand your portfolio's value
An appraisal doesn't only happen when evaluating or completing a real estate deal. It's a way to understand your portfolio and properties at any point along the way.
Decode the jargon
An appraisal has a very specific purpose. Its job is to solve a problem: what is the highest and best use for this? That's the challenge.
Appraisers in many countries use the same methods and standards to solve this problem. The Appraisal Standards Board (ASB) develops, interprets, and amends the Uniform Standards of Professional Appraisal Practice (USPAP).
The appraisal report is created using a combination of three methods:
Sales comparison method.

Look at similar properties and what they've sold for recently.

Capitalization approach (income approach).

This is the value the property based on the income it generates. What are people renting for right now? Where else could they go locally? In some cases, there aren't many comps to look at, so the income a property is currently generating might be more appropriate.

Summation approach (Cost segregation approach)

. Look at the income from the property and ask: What would it cost today for the land, construction, and development? This is a way to appraise a large, one-off or unique building.
The appraisers job is to look at the value based on these approaches and to weigh them properly.
How to use an appraisal report
Since appraisal reports are a third-party opinion of value, they aren't set in stone, and shouldn't be taken as the gospel truth.
Once you know what goes into an appraisal report, you can think critically about them and extract the parts that are useful.
And, it can be a valuable tool for negotiation.
In some cases, if an appraisal comes back LOWER than the offered price, it's appropriate to go to the seller and start with that valuation in the negotiations.
Or, if you're planning to go in on a deal with someone else and need to split the property value later, an appraisal is that neutral party that provides the numbers.
As with any expert, appraisers have a WEALTH of knowledge, and it's worth learning a little about their craft. Some appraisers have some impressive niches, including airports, commercial buildings, and even haunted properties!
If possible, try to be on-site for an appraisal and learn what the appraiser is looking for. All of this information feeds into your education and foundation on how to improve properties to get the best bang for your buck … especially in a refinance or a sale.
Appraisals are a valuable tool for an investor. Whenever possible, be sure to spend the money on an experienced, well-respected appraiser. Then, when you get your report, understand the value AND the limitations of a report as you make your important investment decisions!
---
More From The Real Estate Guys™…
The Real Estate Guys™ radio show and podcast provides real estate investing news, education, training and resources to help real estate investors succeed.
Tenants, toilets, and termites … real estate investing isn't always pleasant.
But we have good news for you … real estate is more than just single- and multi-family properties (although we're big fans of those investment classes too).
In our new Profitable Niches series, we'll explore a variety of niches in detail so you can find the asset class that best fits your investing needs.
This episode explores a fascinating niche … self-storage properties. We'll dive into the reality and myths of this tenantless niche with a multi-talented investor, Dave Zook.
In this episode of The Real Estate Guys™ show you'll hear from:
Your nice host, 

Robert Helms

His niche co-host, 

Russell Gray

Real estate investor and instructor

Dave Zook
---
Listen
---
Subscribe
Broadcasting since 1997 with over 300 episodes on iTunes!
---
Review
When you give us a positive review on iTunes you help us continue to bring you high caliber guests and attract new listeners. It's easy and takes just a minute! (Don't know how? Follow these instructions).
Thanks!
---
How and why to invest in self-storage properties
Dave Zook doesn't pigeonhole himself into one asset class. He started out with multifamily and single-family homes, but has since then expanded to resort community development and ATM investing.
He also runs The Real Asset Investor, where he finds and curates real asset investment opportunities for investors who want to build wealth.
Dave's latest venture has been self-storage units, so we sat down to discuss some need-to-know characteristics for this asset class.
First, what should investors look for in a self-storage investment?
Investors need to make sure everything pencils out. Demand for self-storage units varies drastically depending on the market and its demographics … and demand and profitability also change over time.
Some markets are overbuilt. Investors need to do a comprehensive market analysis. Investors can look at population growth, strength of economy, and the local job market.
Dave Zook says his one go-to metric to figure out whether a market is over- or underbuilt is comparing the square footage of existing storage space to the square footage needed per person in the average market.
We asked Dave whether self-storage investing has gotten too hot for investors to get in. His answer is a definite "no." "There's still opportunity, especially in tertiary markets, to get in," he says.
Like all real estate investing, there's a smart and a not-so-smart way to go about investing in self-storage. Dave says that just like in multi-family investing, a key component of a profitable investment is purchasing a property with value-add opportunity.
For Dave, the best way to go is purchasing a property in a desirable location, whether unbuilt or with B- or C-class storage buildings, and then reviving the property and adding value and square footage.
How can investors choose what type of self-storage units to invest in? After all, there are a lot of options, including business/commercial storage and air-conditioned/climate-controlled storage.
A lot depends on the geographic area in which you're investing, says Dave. For example, you'll find far more climate-controlled storage facilities in Florida than elsewhere in the country.
We talked with Dave about what makes self-storage investing so great. There are several pros:
Tenant/landlord laws don't apply when your tenants are boxes. This changes your risk parameters immediately.

Self-storage facilities are commercial spaces, not residential. It's a lot easier to shut down a non-performing tenant under commercial rules.

Self-storage renters tend to use spaces long term. Although the average self-storage tenant

intends

to stay 3 to 6 months, most stay between 28 and 30 months.
Another bonus? Self-storage investments are accessible to mom-and-pop investors who come in alongside a syndicator. In fact, Dave specializes in syndicating opportunities for smaller investors … read on for details about his syndication program.
Investing the Zook way
Dave follows the 10,000-hour rule. According to Malcolm Gladwell, it takes 10,000 hours of practice to be world-class in any given field.
How, you may ask, has Dave spent 10,000 hours learning the ropes of every asset class he invests in? The answer … he hasn't.
Dave calls himself a generalist. He dabbles in many different areas, but when it comes to down-and-dirty details, Dave relies on a team of specialists to operate investment properties.
Dave says his "shortcut" to becoming a great investor is finding a team and rallying around them. "Doing business with a great team can turn your investment experience from a nightmare to something really enjoyable," he says.
Currently, Dave partners with Reliant Real Estate Management to operate ongoing and future self-storage investment syndication deals. These experts have a proven track record of profitable management … a must-have for Dave and his investors.
Dave's most recent self-storage deal is quite spacious … 70,000 feet. Dave is expanding the 526-unit property to add approximately 400 more units.
Dave purchased his latest property for approximately $8 million, with $4 million down. Once construction is completed, he and his team will be at about 75 percent loan to value.
Obviously, self-storage owners need to provide a mix of unit types and sizes. Although it can be a challenge to figure out exactly what you need, Dave says he relies on historical data … and expert analysis … to predict demand and occupancy.
Most investors aren't going to buy a 70,000-square-foot property solo. So we asked Dave what is looks like when investors come alongside him in a syndication deal.
The timeline for Dave's deals is typically 60 days from contract to close. The first 10-15 days are spent structuring the deal, and then investors typically have 45-60 days to join in.
Investors contribute a minimum of $100,000 and must be accredited.
It can be hard to find opportunities like those Dave offers, so connection is key. The best way to find deals is to connect with people entrenched in the space you'd like to invest in.
Looking for more information on investing with Dave? Listen in to the show to get access to a complimentary self-storage report from Dave Zook himself.
For a thriving portfolio, understand asset classes
There are a lot of ways to play the real estate game. For those just getting started, the wide array of options can be confusing.
And for established investors, it can be easy to choose an asset class and stick with it!
That's why we created the Profitable Niches series … to break down the various types of asset classes in a detailed but understandable way so YOU can do the best deals.
Dave is a great example of someone who's taken our motto, "Education for effective action," and put it to work.
He's also a great example of someone who knows he might not be the smartest person in the room when it comes to a particular asset class … and acknowledges the value of building a great team to fill in the details.
Want to be more like Dave … an experienced investor who has stayed out of the weeds and developed a diverse, thriving portfolio? Keep listening to the series!
Learning more about each asset class will allow you to do a thorough zero-based analysis of your current portfolio so you know whether you would do it again … and what you need to change to build wealth and satisfaction, your way.
---
More From The Real Estate Guys™…
The Real Estate Guys™ radio show and podcast provides real estate investing news, education, training and resources to help real estate investors succeed.