Lots more great questions from The Real Estate Guys™ audience!
In this episode we talk about getting started in real estate investing, analyzing deals, understanding how economic cycles affect real estate investing … and a whole lot more!
---
More From The Real Estate Guys™…
The Real Estate Guys™ radio show and podcast provides real estate investing news, education, training, and resources to help real estate investors succeed.
---
Love the show?  Tell the world!  When you promote the show, you help us attract more great guests for 

your

 listening pleasure!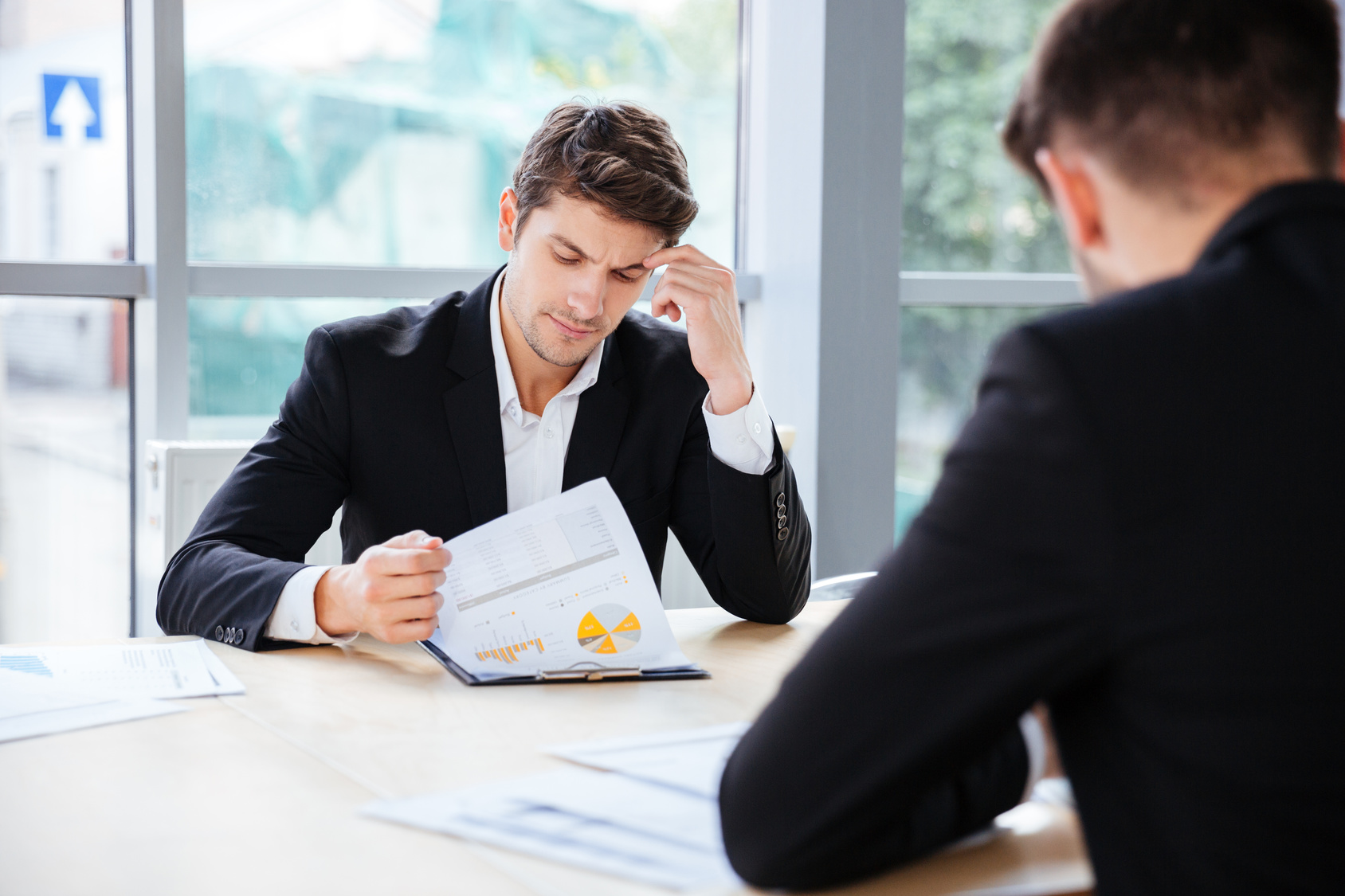 If you've been listening to our show the past few weeks, you may have noticed a trend.
Robert Kiyosaki talked about a pending market crash. Ken McElroy talked about sitting at the top of the market and not buying.
We want YOU to know that when we bring guests on the show, we don't have an agenda. We let our guests discuss what they feel is most important at the moment.
Our guests are pretty smart. So when a pattern emerges … we take it seriously!
That's why in this episode of the show, we talk about how to navigate market cycles and stages.
Good investors don't lose their cool in a crisis … and with the possibility of market lows around the corner, we want you to be prepared.
So to help you, we brought in a special (and very qualified) guest … Rod Khleif, a successful investor who's weathered some storms himself but came out on top.
In this episode of The Real Estate Guys™ show you'll hear from:
Your captain on the economic seas, 

Robert Helms

His calm and collected(?) co-captain, 

Russell Gray

Multifamily investor and philanthropist

Rod Khleif
---
Listen
---
Subscribe
Broadcasting since 1997 with over 300 episodes on iTunes!
---
Review
When you give us a positive review on iTunes you help us continue to bring you high caliber guests and attract new listeners. It's easy and takes just a minute! (Don't know how? Follow these instructions).
Thanks!
---
A primer: market stages, market cycles, and levels of competence
Every investor is sailing their own ship in the economic ocean. As ship captain, you have to analyze multiple variables … the winds of change, the various currents.
Market cycles and stages are the currents you sail in. These currents don't always move in sync. In fact, they rarely do.
So being a smart investor means keeping a handle on multiple variables at the same time. And keeping your cool when the currents are rough.
In order to stay in control, though, you have to know what's going on under your feet. You have to be able to identify and analyze market stages and cycles.
A quick review of market stages:
Stage 1: Growth. An area is expanding.
Stage 2: Equilibrium. Land is developed, buildings built—an area is at its prime.
Stage 3: Decline. Signs of use increase; the area of favor changes.
Stage 4: Revitalization. New businesses/occupants bring new growth to an area.
Market stages are NOT the same as market cycles. These stages and cycles happen at the same time.
Successful investors will be able to see and analyze the threads of every individual stage and phase their market is going through.
A quick review of market cycles:
Phase 1: Recession. The market bottoms out, prices are down, people are selling.
Phase 2: Recovery. The volume of sales increases, although the price point may still be low; occupancy increases.
Phase 3: Peak. Capital is available, demand is high, occupancy and rents are up.
Phase 4: Contraction. The market heads toward recession again. A sign: rents may remain high, but occupancy starts to waver.
In the real world, markets are both interlinked and independent … but more often than not, they're independent of each other.
This means YOU have to learn to read the signs to know when a market will contract or expand.
If you miss the signs, getting knocked out doesn't mean you're permanently out of the game. It can be a wakeup call that helps you become a more competent player.
Every real estate investor goes through the four levels of incompetence. A quick review:
Level 1: Unconscious incompetence. You're incompetent and you don't know it
Level 2: Conscious incompetence. You get a wakeup call—you know you don't know everything, but you're still fumbling in the dark.
Level 3: Conscious competence.  You get around the right people, educate yourself, work hard, build expertise in your field.
Level 4: Unconscious competence. After a lot of work, you get so good at the game you don't even have to think about what you're doing.
Worth noting … you can't get to Level 4 without going through the first three.
The future contains both great times and terrible times.
It won't always be sunshine and roses. But if you stay in the game, you'll witness both the downs AND the ups—and learn from them.
Remember, "A bend in the road is not the end of the road unless you don't make the turn." Our guest today is someone who DID make the turn when the road turned sharply—and unexpectedly.
Rod Khleif: From humble beginnings, success … and failure
Rod Khleif will tell you himself that he came from humble beginnings.
He got his start in real estate after he watched his mother buy a house with her hard-earned babysitting money … and make an easy twenty grand, just by sitting on it for a couple years.
He started out by buying houses … 500 in Denver, a few hundred in Memphis, and finally around 1,300 in Florida. That's right … at one point Rod owned over 2,000 houses!
And then the housing bubble burst in 2008, and Rod lost almost everything.
Rod realized he had been so focused on the VALUE of his properties that he had neglected CASH FLOW.
But that's when he noticed … despite a rocky market, his multifamily properties were actually doing okay.
They contracted, sure, but they weathered the storm.
Rod estimates he lost about $50 million that year, but today, he calls the experience a "seminar."
Sure, it was very painful. He thought he was set for life! But he's learned that his biggest failures can also be his most valuable lessons.
Handling failure with positive psychology
When Rod first tried to make sense of what had happened to him, he turned to the advice of life coach Tony Robbins.
Robbins says that only 20% of your success is due to the actual mechanics. The other 80%? That all depends on your mindset.
Rod took this advice to heart. He started making goals, and equally important, visualizing his goals.
He recommends a few simple steps for those who want to achieve success:
First, have clear and concise goals. Write them down! Rod recommends starting with four one-year goals.
Next, write down your WHYs. Why are these goals an absolute must? And why is not failing important to you? "People will do more to avoid pain than gain pleasure," Rod reminds us. Use your emotions here!
Third, VISUALIZE your goals. Get a picture of what you want and put it somewhere you'll see it every day.
Rod says it was this process that ultimately got him through the hard times of 2008. He knew his ultimate goals … and he put all his energy into them.
It was only through focusing on the positive that Rod was able to deal with the negative.
Like Tony Robbins say, where your focus goes, your energy flows.
Finding fulfillment through positive philanthropy
Rod's ultimate fulfillment didn't just come from rebuilding his portfolio.
He had a realization one day while he was lounging in his dream house, which he'd built for himself with his earnings: he'd built a "testament to his ego" but hadn't made a meaningful difference in others' lives.
Even though he'd achieved his main goal in life, Rod realized there was a difference between the science of achievement and the art of fulfillment.
He asked himself, "How can I add value to my life?"
Today, Rod is a major philanthropist. His foundation, "The Tiny Hands Foundation," has provided meals, toys, and school supplies to over 45,000 children.
He encourages every investor to find a way to focus their energies outward. Happiness, he says, comes not from money, but from fulfillment.
The magic of multifamily housing
Not only is Rod a successful investor and philanthropist today, but he's also an author and podcast host himself. He coaches investors on creating lifetime cash flow from multifamily housing—the investment he's been most successful with.
We asked Rod why multifamily housing works so well for you.
Rod told us the main reason was logistics.
Having standardized apartments in one location makes everything easier: maintenance work, showing apartments, even dealing with vacancies.
And if you're just starting? Consider a duplex or four-plex. These properties are considered residential—that means residential financing, too!
No matter what, though, take action. By all means, write your goals down, get educated—but then go out and do it.
Interested in learning more from Rod about multifamily properties? You're in luck! Email rod (at) REGR (dot) com for your free copy of his book, How to Create Lifetime Cash Flow Through Multifamily Properties.
Success is a journey
We think Rod's a great role model. We especially admire his ability to talk about his mistakes and rough patches openly.
His success—and your success—ultimately comes down to your ability to manage your psychology and find ways to thrive during a downturn.
Rod realized, like great investors do, that success is a journey and the outcome isn't ever entirely dependent on your actions.
He kept moving forward, even at his lowest. We encourage you to keep moving forward … no matter what!
---
More From The Real Estate Guys™…
The Real Estate Guys™ radio show and podcast provides real estate investing news, education, training and resources to help real estate investors succeed.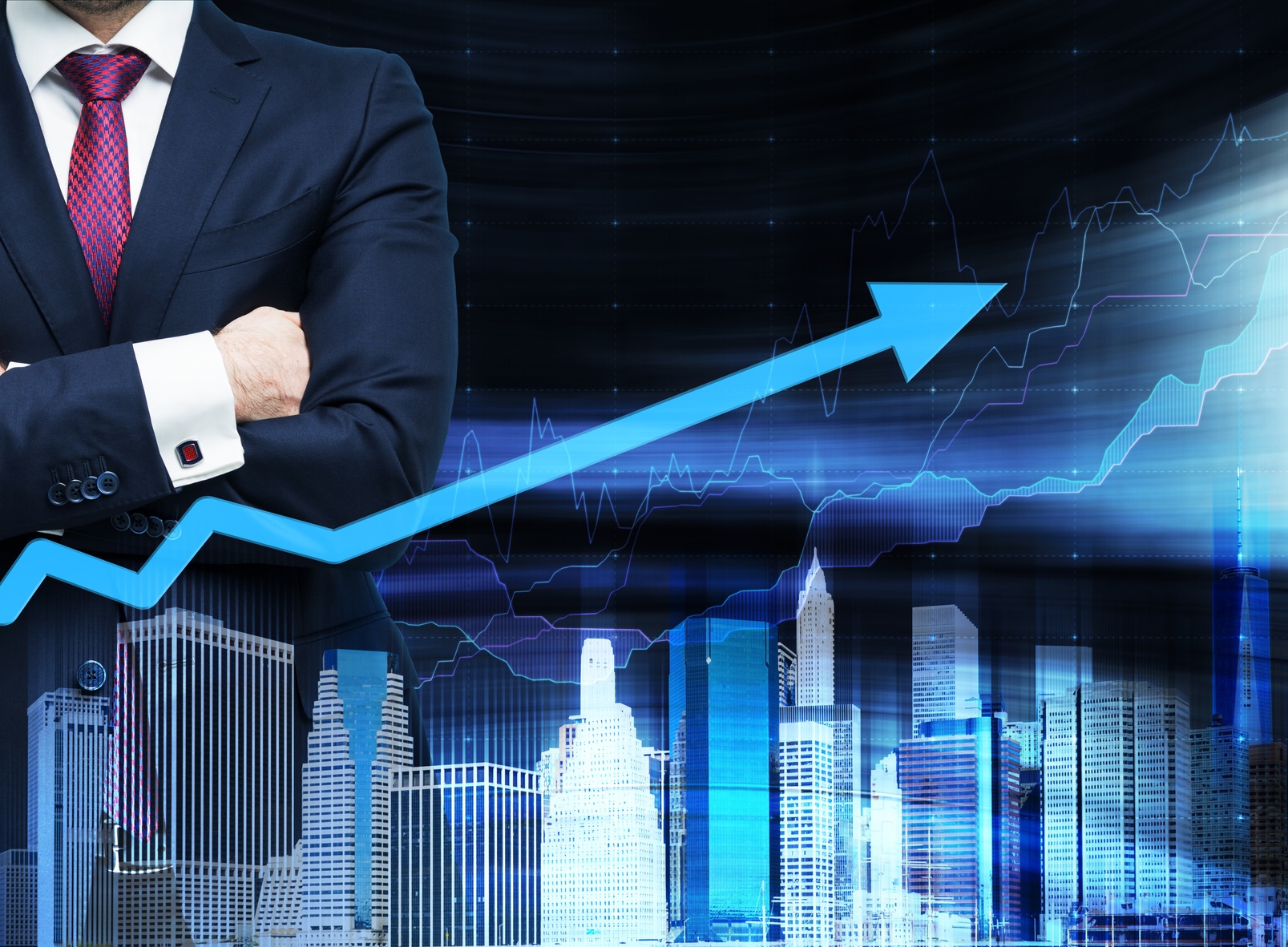 Are you prepared to hit a peak in your investing cycle?
Whether you're an old hand at investing or a beginner, you're probably wondering what to expect in a changing political and social environment and how you can optimize market cycles to work for YOU.
On our latest show, we interview successful multi-family investor and Rich Dad advisor, Ken McElroy.
Ken currently owns over 10,000 units and provides safe, affordable housing for thousands of people.
We picked Ken's brain so we could get YOU his best advice on managing multi-family rental units and figuring out what tenants want.
We also chat about what's changing in real estate, how to get started as a new investor, and what to do when you're at your peak.
In this edition of The Real Estate Guys™ show you'll hear from:
Your peak pontificating host, 

Robert Helms

His past his peak co-host, 

Russell Gray

Award-winning multi-family investor and Rich Dad advisor,

Ken McElroy
---
Listen
---
Subscribe
Broadcasting since 1997 with over 300 episodes on iTunes!
Review
When you give us a positive review on iTunes you help us continue to bring you high caliber guests and attract new listeners. It's easy and takes just a minute! (Don't know how? Follow these instructions.)  Thanks!
---
Your cycle as an investor
One person can look at the metrics and notice that unemployment's down, the stock market's up, and wages are trending higher. That person might think the market's ticking up.
A different person can look at the same metrics and note that home ownership is down and inflation is up. They will conclude that the market's trending down.
There are so many different metrics to measure market cycles.
Here's the secret: there's more than one cycle.
Rent prices can be up while occupancy is low. When home ownership trends upward, landlords will have fewer tenants.
The most important cycle is YOUR cycle as an investor. You might be still acquiring knowledge, OR you might be an investor at the top of your game.
Wherever you are personally as an investor, there are things you can do to optimize your holdings (and potential holdings).
We think Ken McElroy is a GREAT example of how to optimize holdings at the peak of a cycle.
Q&A with Ken McElroy
Ken and his partner, Ross McCallister, of MC Companies, were recently honored as one of the top 10 management companies in the U.S.
We sat down with Ken to get an insider's view on what's happening with multi-family units right now.
What's going on in the apartment space right now?
For now, Ken said, "It's time to sit back and let others buy." Last year MC Companies only made one new deal, and he's moving really slowly.
Not that that's always easy. MC Companies has over 800 investors. With his partner Ross, Ken manages a team of 350 people who buy, manage, and close on properties.
To have the discipline to say no … especially when they have the equity … is difficult. But it's what's best for their company right now.
They wait until they see the right fit for their investing philosophy. Then they buy.
Not before.
How's your tenant retention?
Ken hasn't tested it this cycle, but across the nation, 96% of rental units are occupied. Occupancy is high across the board right now, with some exceptions in certain markets.
"What will really be interesting are the next few years," says Ken. "The companies that are hunkering down now are the ones who'll do really well."
How are tenant expectations changing? What can investors change to add value and retain tenants?
Ken's properties are a level below high end. What he's really seeing demand for, he says, are basic services you'd come to expect: a safe community, garden spaces, pet options, and WiFi.
Those things are pretty easy to deliver. Especially when you take Ken's approach:
"We're continually trying to figure out what tenants want," he said. "That's what keeps people there."
Tell us more about pets.
A couple years ago, Ken and his company realized they'd never had a problem with a pet.
So they took a leap and decided to completely embrace tenants with pets.
They've even formed a whole brand around it, including pet clubhouses and pet parks in every community.
They're now known as the go-to management company for pets.
It's all because they went back to basics, Ken says. They looked at what residents want, and they asked themselves, "What could we do differently?
Ken's tenants have, as you can imagine, a doggone good time.
What are some technological changes you're seeing in the real estate market?
Ken pointed us to what's happening in retail right now: thousands of big box stores are closing, while online retailers are booming.
People are buying differently now … and that includes real estate.
It's possible to find and bid on properties electronically, rent apartments online,  and even buy properties … all without physically seeing them.
Ken projects brokers will need to make themselves resources in an age where heaps of information reside online.
You figured out a way to show apartments without labor. Tell us about that.
Ken's company has actually moved away completely from paid advertising.
Their strategy now has two parts.
First, they've moved toward community and blog-based awareness. Ken has a team that manages his company's digital presence and writes blog posts.
As soon as they started blogging, he told us, their traffic went up.
Second, they've reallocated the money they spent on advertising to call centers that help answer questions and set up appointments.
Interested potential tenants can make an appointment and then just show up at the property. Although every property has an office with a property manager or two, prospective tenants can look at open model units on their own.
This gives people the option to engage how they want, then ask questions after. And, it means a property manager is always in the office.
What's your advice for newbies?
"I believe in my soul that real estate investment is the greatest thing," Ken told us. "There's nothing better."
Ken's lifestyle attests to that. He takes several months off every summer to travel with his family … and the money still comes roaring in.
For Ken … and for many others … real estate investing means financial freedom.
Ken's advice? "Start how I started."
Ken started with a single two-bed, two-bath condo. He worked on the ground, getting to know every aspect of the real estate business.
Fifteen years later, he's living proof of the benefits of real estate investing. He now co-owns a company with 350 employees, builds his own units, and has hundreds of investors.
To be successful starting out, first get educated, Ken says. "People invest in us for what we know and what we stand for."
Then, "Jump in." You have to start somewhere.
The timing matters, the market cycles matter, yes … but ultimately, you just have to DO it.
A stellar example of smart, successful investing
We've learned a lot from Ken over the years, and we think Ken has a lot to offer to you, too.
Ken was the first person to help us think about strategic market selection. We realized there was a strategy to choosing markets.
Success wasn't actually just dumb luck.
Ken was looking at geographies in a way that made sense, and now he's looking at market cycles the same way.
He's not buying right now … but not because he doesn't have the money. He's simply unwilling to compromise his company's needs.
Of course, if you're like Ken, the temptations you'll face are many.
There's pressure to perform from investors and employees. There's the thrill of the deal.
Not giving in to those temptations is one of the reasons Ken is so successful.
He's figured out a way to channel his DESIRE for acquisition into his current portfolio … by fixing, leveraging, remodeling, improving, and generally taking his investments to the next level.
Ken uses his time and his team to focus on ways to bring quality up and costs down so he can squeeze every penny possible from his holdings.
And he never neglects the human factor. His properties provide a great environment for tenants.
When the market pulls back, he'll be prepared.
We like to say that "There's no perfect investment, but real estate is the most perfect you can get."
Ken started his entire journey with a single duplex. Look where he is today.
Wherever you are in your investment cycle, we hope Ken's journey inspires you!
---
More From The Real Estate Guys™…
The Real Estate Guys™ radio show and podcast provides real estate investing news, education, training and resources to help real estate investors succeed.
Some people think we just sprinkle sunshine.  We think it's more like singing in the rain.
Long time listeners know we were bullish on real estate from 2002 to 2005.  We still liked it going into 2006, but also started talking about hedging strategies.  We'd be lying to say we anticipated the mortgage meltdown and all of the resulting carnage to the economy and real estate values.  Even the really smart people we talked to, like Robert Kiyosaki and Walter Sanford, who'd started sounding the alarm in late 2005, couldn't tell us why. They just knew the market would change. They had faith in the cycle (see Part 1).
Many consumers were attracted to real estate in the wake of the tech bubble.  Its strong history of stable appreciation, the fact it's tangible and easy to understand, plus low interest rates, liberal loan programs and an international investment community eager to buy mortgage-backed securities (oh my, how things have changed!), all fed the fire.  Of course, standing here in 2010, we know the reality of cycles cannot be avoided – and in spite if its remarkable history, real estate was not immune.
The lesson?  Cycles are real and inevitable.  The good news is that cycles go both ways.  If the cycle down was inevitable, is it reasonable to think that a cycle up is also inevitable?  If the cycle down occurred with a reason that was only understood after it happened, then is it reasonable to think that the cycle up might also occur before we understand the reasons why?  If we wait until the reasons are obvious, the cycle may have passed the point of ideal opportunity.  Hmmm.  That's a dilemma.
There's no doubt it takes a certain amount of faith to invest.  This is certainly true if you're seeking to optimize cycles.  By definition, you have to be willing to invest when most others aren't.  That's how you buy low.  Duh.  But should man invest by faith alone?  We don't think so.
So in addition to faith in market cycles, there are some things to think about when investing in real estate.  And these things are fairly unique to real estate:
When properties produce enough income to pay a fully amortized mortgage, after allowing a reasonable amount for expenses and contingencies, then even if prices don't increase over the long haul, you'll build equity through amortization (the pay down of the loan with the tenant's money).  What other investment can say that?
And even though you should never base an investment decision solely on the tax advantages (a revenue starved government can be fickle), investment real estate has a strong history of favorable tax treatment.  Few investments can claim this.  If you really pay attention and use strategies like cost-segregation and are careful to organize yourself (or your spouse) as a full time investor, the tax benefits of investment real estate can contribute substantially to your overall wealth building program. We could go on, but that's not our main point.
Here's where we think real estate gets exciting.  It doesn't take much of a mood swing to affect real estate prices. That's bad when the mood swings down as we've just seen.  But if you're cash flowing as previously described, it's not a train wreck.  You'll get wealthy over time as the property gets paid off.  Even though it's a much slower road, it keeps you safely in the game for the long haul.  Most people who got killed in this downturn (aside from losing their non-real estate sources of income), were carrying an unsustainable number of negative cash flow properties with no plan B.  We aren't opposed to a little negative cash flow when a property has good upside, especially when you're just getting started and prices are running away from you, but you need to be sure you can handle it if the market turns (as it did).  And just because it might make sense to buy one or two that way, don't buy several unless you're sure you can carry them if needed.
But when it comes to market appreciation (passive equity),  when consumer confidence begins to swing up, even small amounts of extra cash flow dedicated to real estate can have a dramatic affect on property values.  For example, when a buyer is willing pay an additional $300 per month on a 6% 30-year mortgage, the lender will provide an additional $50,000 in purchase loan.  That means that the buyer can afford to pay up to $50,000 more for the property even though they are only confident by $300 a month.  Of course, the property needs to appraise in order to justify the higher price to the lender.  This can be a challenge for the first properties sold in a market that is turning.  It's another reason why real estate cycles more slowly.  You'd never have to wait for an appraisal to bid up the price of a stock.
But once the first property is sold, every comparable property in a 1 mile radius will have a better chance at appraising at the higher price – making it easier for each subsequent buyer to get the loans necessary to convert their $300 a month into $50,000 of equity for the seller.  If you didn't get that, take a minute and think it through.
Once a few properties close at the higher price, IF there is the right supply and demand imbalance (big IF, but that's what we look for when selecting areas to invest), the market will heat up, things will move faster and the up cycle will be in full swing.  If you wait for all that to happen before getting in, you'll find it's much harder to acquire properties that will cash flow.  Chasing trends is always dangerous – even in real estate.
Which brings us full cycle (pun intended).
If you believe in the resiliency of the American economy, the permanency of real estate in the lives of people, the probability of a growing population and the inevitability of real estate market cycles, then when do you want to be a buyer?  Real estate and loans are on sale today – at prices we haven't seen in some time – and if the cycles are true, we may not see conditions like this again for awhile.  With as slow as real estate cycles are, it would be a shame to miss the next one.
We're not telling you to buy.  We're just saying don't get lulled to sleep watching the glacier and then miss the opportunity.  Fortunately, with real estate, no matter what shape you're in right now, you have time to expand your education and organize your resources to participate in the next cycle.  We encourage you to keep steadily advancing.
We'd love to hear what you think – and more importantly, what you're doing.  If you're stuck, let us know and we'll work on a radio show or tutorial to help.  Just Ask the Guys or use the Feedback page.
It's funny how when the economy stinks and all the news is doom and gloom, people suddenly become interested in economics and politics.
"It's the economy, stupid."
When everything's good, people go about their business and don't worry too much about what's happening on Wall Street or in Washington.  The Real Estate Guys audience has actually grown over the last two years, even through real estate investing fell off the hot list of things to do.  We think it's because people are concerned and many are downright scared.  They're looking for insights to help them understand what's happening – and what's coming.
One of the things the talking heads say is very important is consumer confidence.  The theory is that when people are confident, they spend money.  When people spend money, businesses make profits, hire more people; they buy more equipment, supplies, etc – and even give out raises!  Then people become even more confident and spend more money and the cycle builds…until something comes along to burst the bubble.  Ahhhh, those pesky bubbles!
When the bubble bursts the consumer confidence cycle does a u-turn and the whole cycle works in reverse.  People stop spending; businesses lose sales and profits, and cut back on people, supplies and plans to expand.  No raises are given.  People become less confident, spend less money and the downward spiral continues…until something comes along to turn that cycle around.
Don't you wish you knew what those "somethings" that break the cycles are?  Us too.  But we don't.  We're not sure anyone does.  Even though "experts" like to talk all about the reasons behind the phenomenon (and all have different opinions, so don't be shocked if you can't find a consensus), the smartest investors we've met have simply accepted that these "mood swings" which drive business cycles are one of life's great mysteries.  They happen.  Just accept it and act accordingly.  Our observation is that faith in the certainty of the cycle is one of the keys to investor confidence.
Important distinction: "investor" confidence is different than "consumer" confidence.  Investors are confident in the certainly of the cycles.  Consumers are confident in results once they're reported.  Investors get in ahead of the next wave up.  Consumers wait until the results are in and then get in.  Investors get out ahead of the next wave down.  Consumers wait until the results are in and then get out.  You don't have to be a rocket scientist to figure out how it works out for each.  One buys low and sells high.  The other buys high and sells low.  It takes substantial emotional fortitude to "buy the dips" – especially in a market as fickle as publicly traded stocks.  It also takes courage to stop buying or to diligently shop for the right deal, especially when everyone around is racing to buy anything because all they see is sunshine!  Seasons change and so do markets.
Right now, the world is fixated on the economic cycle.  Underneath that, stock investors watch stock market cycles.  Some on a daily basis!  Others watch currencies and commodities like gold and oil.  Those are all exciting.  They move pretty fast, there's lots of data and opinions readily available, and they're easy to trade.   That's why those markets move fast.
Real estate is more boring.  The most meaningful data is highly localized, so there isn't as much information easily accessible.  And we all know how challenging a real estate transaction can be, so "easy to trade" will never apply to real estate except when talking about publicly traded REITs.  Over the last 8 years, we've witnessed one of the most dramatic and extreme cycles in the modern history of real estate.  From 2001 to 2006 we saw a substantial and rapid (by real estate standards) run-up in values as prices went far over the trend line.  Over the last 3 years we've watched arguably the most precipitous fall off in values since the Great Depression.  But that process took 8 years!  That's a very slow cycle when you compare it to almost every other type of asset class.  In fact, the cycle is so long that many people don't even think about it as a cycle.  It's like watching a glacier and trying to think of it as landslide. It is, but it doesn't seem like it.
Nonetheless, when you think it through, it's most logical to conclude that real estate isn't dead.  Real estate isn't going out of style.  More people, not less, are coming in the future.  People's need for real estate to live in, work in, farm on and recreate to isn't going anywhere.  There will always be demand for real estate.  And if there's money in the economy, sooner or later it will find it's way into real estate -when the mood is right.  So logic dictates that this current price suppression is part of a cycle even though it doesn't feel like it.  The glacier doesn't appear to be moving.
So the question is:  Are you an investor or a consumer?  Do you have faith in the cycle or are you waiting for results?  Is your mantra "think and do" or "wait and see"? The answers to those questions will affect the actions you take and where you are in 10 or 20 years relative to the cycle.  If the cycle is real, then real estate could easily be worth much more in 20 years than it is right now.  Will you?
Tomorrow in Part 2, we'll take a look at why income property is one of the safest ways to buy "dips" and maximize your upside, while substantially reducing your downside.