Does debt free mean no leverage?  Or are there other ways to optimize return that don't include mortgages?  The Real Estate Guys™ look take a fresh look at an old school concept: investing for cash – even when you don't have any!
In the old schoolhouse for today's lesson:
•    Your Professor of Profit, Head Teacher and Host, Robert Helms
•    Teacher's Aide and Co-Host, Russell Gray
•    Old School Principal and the Godfather of Real Estate, Bob Helms
It's been said, "There's no school like the old school."  This is just another way of saying that there's often great wisdom in fundamental concepts which have stood the test of time.  When traumatic events like mortgage meltdowns and Great Recessions occur, they shake the structure of conventional wisdom.  What is often left standing are "old school" principals (like Bob!).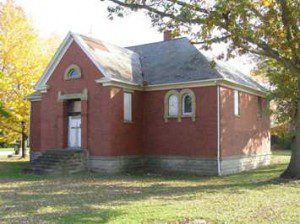 So we decided to brush the dust off of some old school ideas and talk about the pros and cons of investing for CASH.  Wait! If you love leverage or have no cash, stick with us because there's something in this show for you too!
Class starts with a Health & Safety lesson on the double-edged nature of financial leverage.  Magnified gains are awesome, but magnified losses can leave you cut and bleeding.  Don't ever run with leverage or swing it around wildly.
Our next lesson is in Current Events and begins with the when, how and why purchasing for cash is the best (and sometimes only) option for many opportunities in today's market.  However, our Science book says the caterpillar of cash today can metamorphosis into a butterfly of leverage in the future.
After recess, our Economics class features a discussion of why "cash is trash".  Although it's fallen out of vogue for bandwagon real estate "investors", many experts consider real estate a desirable commodity for hedging against inflation.
In Shop class, we discuss how to work with tools to create leverage that doesn't involve borrowing.  Wow! Debt free leverage.  Maybe this should be a Physics class?
For Phys Ed,  we learn how to play and stay in the game – even if we don't have any cash of our own.  Fun, but sweaty.
Before we know it, the school day is over and it's time to head home for supper.  We guess we're a little nerdy – because we sure had fun in school today!
Don't miss a show!  Subscribe to the Free Podcast
Want More?  Sign Up for The Real Estate Guys Free Newsletter!
It's almost unfair to call this a "new" economy, since the rules to real estate investing abruptly changed over 3 years ago.  But since the mortgage meltdown in the United States trickled down and around (making a large, sticky mess), its ramifications are still manifesting.  Just like when a football team gets a new coach (analogy for Russ) or a band gets a new guitarist (analogy for Robert), it takes some time to "gel". If you're not "gellin'" with the new rules of real estate, then this show is for you!
Robert arrived in the studio for today's broadcast after 3 weeks, 30 flights and over 30,000 miles of flight time!  From his international travels, he brought back a few souvenirs, lots of pictures and several valuable perspectives on market analysis in the new economy.
In the cockpit for today's show:
Your Pilot, Robert Helms
Co-Pilot and Financial Strategist Russell Gray
Navigator and Godfather of Real Estate, Bob Helms
We kicked off the show discussing the importance of market selection in the wake of the mortgage meltdown.  With so many areas having suffered steep declines in values, its tempting to go in an scoop up "deals".  But if all the the gas isn't out of that particular market yet, as good as the deal might look, you just might be catching a falling knife!  Robert shared the 5 Key Indicators he looks at when evaluating the potential of a market.
While the 5 Key Indicators aren't necessarily something new, the ability of the average investor to leverage technology to access information certainly is.  Robert shared specific instances from his recent travels where he watched investors do in mere minutes what once took many days to accomplish.  And even though there are lots of deals out there because the economy is soft, the best deals will always go to the investor who is able to act quickly.
Another interesting discussion topic revolved around the idea of allowing the loan tail to wag the deal dog.  In the days of easy money, it wasn't like this.  In today's more conservative lending environment, especially in anything besides residential 1-4 units in the US, understanding how financing affects both your entrance and exit is crucial.
Of course, with Bob along for the ride, the young bucks were reminded that this "new" economy, while certainly with some 21st century twists, is still something for which the lessons learned over six decades of investing still apply.  One thing that never changes is the importance of actually visiting the markets you hope to invest in.
Listen to this Broadcast Now
Want More?  Sign Up for The Real Estate Guys Free Newsletter!
What do these two topics have to do with each other?  Well, certainly after the mortgage meltdown the US economy is in need of health care.  Not reform.  Just getting healthy!  But that's not the topic of this post.  Instead the question is: What lessons from the mortgage meltdown can be applied to the health care debate?  And, as a real estate investor, why should you care?
Without going into an extensive history lesson, here's a quick recap of the mortgage meltdown:
Government decides to "help" the free market for mortgages by establishing Fannie and Freddie to buy mortgages in the secondary market.
Assured of a buyer for their mortgages, mortgage originators aggressively market them.  They sell it silly.  People buy houses. Values go up and more people buy. Equity happens and life is good.
Private industry sees opportunity and wants to play, but find themselves competing against the "Government Sponsored Enterprises" (GSE's) Fannie and Freddie.  Mortgage rates are dictated by risk and the implied government guarantee of Fannie and Freddie means mortgages that "conform) (i.e., conforming loans) are cheaper than private industry.  Of course, the consumer will buy the cheaper loan.
Private industry expands into "non-conforming" (i.e. Jumbo, sub-prime, etc) in order to be in the mortgage business without having to compete directly with the GSE's.  They make money.
In 1999, the Clinton Administration says, "Fannie and Freddie, you need to make it even easier for people to get home loans", which is code for "lower your standards".  Fannie and Freddie comply.
Home ownership surges under George W. Bush.  He's an economic genius.  Home values soar.  Private industry says, "I want some more!" and recruits foreign investors to plow money into "super safe" mortgage backed securities.  The money is directed at sub-prime, alt-a, investors, jumbo, etc.  Now equity is REALLY happening!
Reality sets in.  People who shouldn't have gotten loans do what people who shouldn't have gotten loans do: they default.  The sub-prime crisis sets off a chain reaction of well chronicled events that set off The Great Recession.  As a result, the private mortgage business is almost wiped out.  Fannie and Freddie survive on the backs of the taxpayers (the working private sector).
Obviously, there's a lot more to the story, but what are the lessons?  Here are two of the most important ones:
1. In a capitalistic society, the objective of enterprise is to make a profit.    It's what motivates the brightest people to work hard and sacrifice to create solutions to society's problems – solutions that can be sold for a profit.  Profits are what allow people to pay taxes, give to charity, invest in product development and new enterprises that create jobs and enrich society. Profits are not evil, they are essential.
2. When the government, though well intentioned (giving it the benefit of the doubt) enters into competition with private industry, with the goal of making a product or service "more affordable"  (code for reducing or eliminating those evil profits), the result is a) private industry is crushed, taking its jobs with it; or b) private industry is forced to compromise sound business practice in order to survive (like loaning money to people who can't afford to pay it back) and eventually those unsound business practices result in failure – and the loss of jobs.
And the correlation to healthcare?
The President of the United States has gone on record as stating that one of the "benefits" of a public option is to create a health care insurance program "without a profit motive" to compete with private industry.  When you follow that thought track to its logical conclusion, does anyone see a train wreck?
When you think about how big the health care industry is, you can imagine how many private sector jobs would be lost if it were to melt down too.  And since the private sector economy is the one that pays 100% of the taxes, the smaller it gets, the larger the tax burden will be on those who remain.
Loss of private sector jobs and higher taxes have a DIRECT impact on your real estate investments. When more private sector capital is sucked into government, there is less of it available for private purposes. And what is available becomes more expensive (higher interest rates).
So even though "homes and healthcare for all" are noble and compassionate causes that everyone can support, the methodology of undermining the private sector to accomplish them is counterproductive in the long term IF one is operating in a CAPITALISTIC society.
There is no debate about whether we all want people to have homes, healthcare and abundance.  We all want that.  The debate is whether or not we are committed to capitalism.  If we are (and you should be as a real estate investor), then the solution will be found in the private sector as entrepreneurs work every day in their "enlightened self-interest" to invent, build and sell homes, health insurance, health services and whatever other products or services enhance the human experience.
Diesel engines run great on diesel fuel. Regular gas engines run great on regular gas.  But when you put diesel fuel in a regular gas engine or vice versa, it might run for a little while, but it won't run well.  Eventually, it will break down and not work at all.
Until someone re-writes the Constitution of the United States, the US is a capitalistic society.  Let's be careful about injecting incompatible "fuel" no matter how noble the motive.