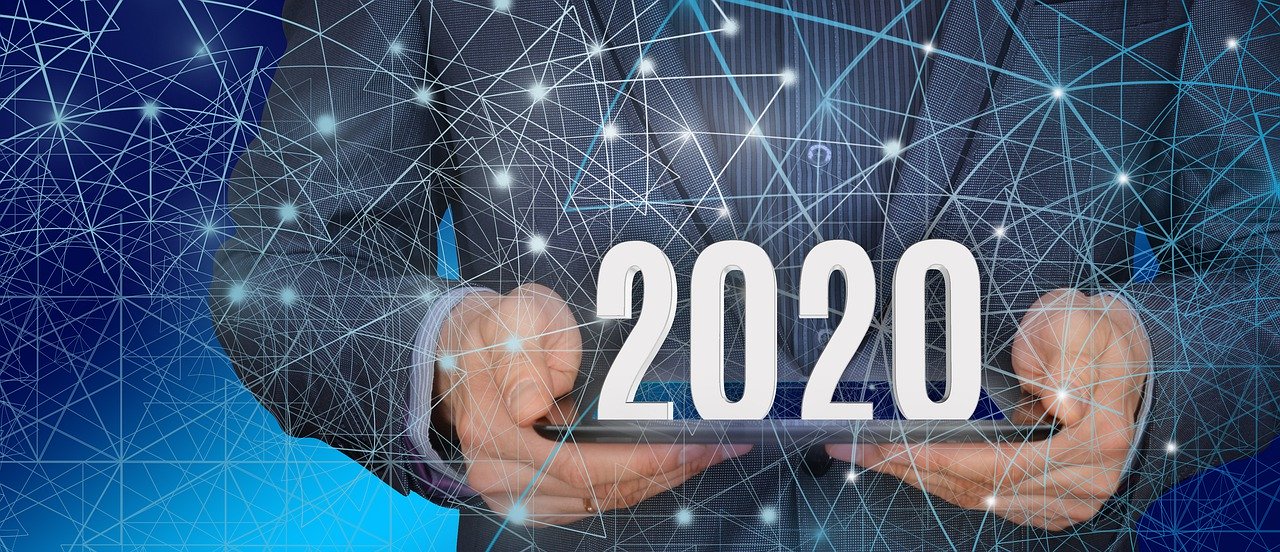 Well, hello … 2020! 
It's a new year and a new decade … and it's a TERRIFIC time to talk about the top trends in real estate investing. 
Many factors are affecting the path real estate is heading down this year … demographics, economics, technology, politics, energy, and interest rates. 
So sit back and take note … these are the top trends in real estate in 2020. 
In this episode of The Real Estate Guys™ show, hear from:
Your trending host,

Robert Helms
His trendy co-host, Russell Gray
---
Listen
---
Subscribe
Broadcasting since 1997 with over 300 episodes on iTunes!
---
Review
When you give us a positive review on iTunes you help us continue to bring you high caliber guests and attract new listeners. It's easy and takes just a minute! (Don't know how? Follow these instructions).
Thanks!
---
Trends in single family homes
Today we're going to focus on some of the top trends that experts are predicting for 2020 in real estate. 
Real estate markets are diverse and always changing. On the demand side, the way that people interact and use real estate is essentially the same … but nuances change and create opportunities for investors. 
On the supply side … we have whatever we have built at this moment and the plans that developers and builders have to put more inventory into the ground. 
When it comes to real estate, you're always looking at supply and demand and the flow of people and money. 
Let's start with Realtor.com and its housing market predictions for 2020. Remember that these predictions have to do with single family homes. 
The National Association of Realtors is calling a 4.8 percent growth in home prices and a 1.8 percent decrease in existing home sales. 
That's a modest growth in price and less sales for a variety of reasons. 
If we stopped right there, you might say that it doesn't sound like a great real estate market to be in … BUT we're not stopping there. 
To us, these predictions mean that most of the opportunities are going to come in niches .. and we'll dive into that later. 
But keeping with the big picture, nobody is predicting a huge rise in interest rates … they'll probably stay consistent. And overall, mortgage rates will remain low. 
That's good for a couple of reasons. 
Obviously, to acquire property with leverage, you'd like to see a low interest rate. And if you already have a property with higher interest rates, your properties have better profiles today. 
The National Association of Realtors (NAR) also ranks markets that they see as having a potential increase in growth … both in sales and in price. 
The number one market that they chose only has 0.3 percent growth in sales projected … but 8.1 percent projected in price growth. 
That market is Boise, Idaho. 
Other markets that made the top 10 include Tucson, Arizona; Columbia, South Carolina; Colorado Springs, Colorado; and Memphis, Tennessee. 
Along with growing markets, the NAR predicts which markets will decline in both sales prices and number of sales. 
Those markets include Chicago, Dallas, Las Vegas, Miami, and San Francisco. 
The NAR said that the offset of the decrease in demand in some areas is that there will be new housing starts. 
In fact, according to Fannie Mae's economic and strategic research group, new home starts will jump from a 1 percent increase in 2019 to nearly 10 percent in 2020. 
Niches that make sense
One trend that we have been talking about for some time is senior housing. 
The demographics are undeniable … look at how powerful the baby boomer generation is moving through all phases of their economic life … and now they're entering their senior season. 
Anything related to seniors is going to probably be pretty solid for the next couple of decades. 
You hit a season of life where you need some special assistance and accommodations. 
There are lots of places to play … from the 55 and older communities to assisted living and residential assisted living to skilled nursing and memory care facilities. 
There is demand here that will be exceeding supply … and you don't have to be a rocket scientist to recognize the signs. 
The next niche has some overlap when it comes to seniors … and that's multifamily.
Multifamily has been huge in terms of demand for many years, and that's been both good and bad … the bad part is that we've had a lot of money chasing a particular set of increasing assets. 
There has been a demand for multifamily on the tenant side and on the investor side … and on the investor side, the demand has meant a decrease in return. 
For 2020, we anticipate growth to be in the niches within multifamily .. like 55 and over apartment campuses or millennials looking for micro apartments. 
Micro apartments are small apartments that cater to younger tenants … usually fairly affordable … in city centers with unique amenities like shared workspaces. 
Another great trend … and one of our favorite niches … is resort property. 
This is a wide niche … but we tend to like the higher end as opposed to spring break on the cheap. 
It's hard to go out and buy a 400 room hotel … but there are other ways that people are investing in resort properties. 
Some will allow you to own an individual unit that operates as part of a big resort or a hotel. There's also the segment of vacation rentals in condos or single family homes. 
Not your cup of tea? Maybe take a look at agriculture instead. 
There are so many opportunities to come alongside successful operators in this space and invest offshore. 
The great thing about agriculture is that the underlying industry is probably not going anywhere … every human and animal needs to eat. 
The population is growing … and we are going to need more food. 
Take care with trends
Looking for real estate investment trends can reveal great opportunities. 
The only caveat … and this is true of any property that is use or trend specific … is that if that trend or use changes, it can be hard to repurpose. 
Anytime you are investing in a trend, you want to make sure it's a trend that has some longevity to it. 
And remember that anytime a niche gets hot … it gets CROWDED. So, the earlier you adopt it, the better. 
For on 2020 real estate trends … listen in to the full episode!
More From The Real Estate Guys™…
The Real Estate Guys™ radio show and podcast provides real estate investing news, education, training, and resources to help real estate investors succeed.
---
Love the show?  Tell the world!  When you promote the show, you help us attract more great guests for 

your

 listening pleasure!
Listen in to hear part two of our 2018 Predictions Panel!
In this episode of The Real Estate Guys™ show, we sit down with three expert economists. Our guests hail from Fannie Mae, the international finance sector, and the National Association of Realtors® (NAR).
Together, we'll look back on the economic trends of 2017 … and talk about what our experts think is coming around the corner in 2018.
Then we'll put it all together to calculate how trends in the U.S. and across the world will affect YOU as a real estate investor.
This show features:
Your trending host, 

Robert Helms

His not-terribly-trendy co-host, 

Russell Gray
Doug Duncan

, senior vice president and chief economist at Fannie Mae

Richard Duncan

(no relation!), best-selling author and economist

George Ratiu

, director of quantitative and commercial research at NAR
---
Listen
---
Subscribe
Broadcasting since 1997 with over 300 episodes on iTunes!
---
Review
When you give us a positive review on iTunes you help us continue to bring you high caliber guests and attract new listeners. It's easy and takes just a minute! (Don't know how? Follow these instructions).
Thanks!
---
Where do we fall in the economic cycle?
We asked Doug, Richard, and George about where the U.S. economy will be heading in the next 12 months.
"Recent data suggests a recession probably won't happen in the next 12 months," says Doug. He reminds investors to be mindful, however … "Every expansion eventually ends."
Doug also predicts that, "In 2018, we will see a small acceleration of growth over what we saw in 2017." The forecast at Fannie Mae predicts a growth of approximately 2.75 percent over the next year, after which the market will slow down a bit.
Richard also agrees that although we are in the midst of a remarkably long expansion, it's unlikely the bubble will burst in the next year.
Should investors sell now? "That depends on their risk tolerance," Doug told us. "The best strategy is to ride a bubble out and surf it to the top. This is probably not the top of the bubble."
Every expansion has to end eventually. The market has been growing since the market crash in 2008 … but so far, our expert economists aren't seeing any major signs of impending recession.
What will cause an eventual crash? "The key as to when the bubble will pop depends on interest rates," says Richard.
Will interest rates rise?
The biggest factor affecting players in the lending world … that's you! … is interest rates.
In the next year, says Doug, "The central banks may tighten, which will apply upward pressure to mortgage rates."
He says upward pressure won't be significant this year … but that we're moving that general direction.
Richard is a bit more concerned about rising interest rates, and thinks YOU should be too … he says, "Listeners should be very concerned about the possibility that U.S. interest rates will go up within the year."
That's because the Fed is currently reversing quantitative easing right now … essentially "uncreating" money. That may bring danger, as higher interest rates will push asset prices down, says Richard.
He also says higher rates will cause credit to become more expensive and "contract and cripple the economy."
What's happening in the housing market?
Doug notes the rental market is slowing down right now … but only because the largest metros are saturated. Smaller, less saturated markets are a better place for investors to be right now.
George agrees. Prices in large-cap spaces are still trending upwards, he says, but investors have started to take their foot off the accelerator over the last year.
By contrast, smaller markets like Austin, Nashville, and Jacksonville are still seeing continued acceleration. "There's a lot of potential in smaller markets," says George … and these markets are grabbing the attention of investors, both locally and internationally.
What about the supply side of the equation? "Single family home construction is still running slower than demand, whether that's from investors or occupants," says Doug.
George emphasizes the low housing supply … "2017 has been a year characterized by extremely tight inventory," he says.
But in 2018, George thinks the market will be a stable platform for real estate investors. He says price appreciation will flatten and prices may even decline in some markets.
On the other hand, Doug predicts that "Real prices will continue to accelerate faster than has historically been the case."
Even if housing prices flatline this year, they're already historically high. Will incomes rise to meet the cost of buying property? That depends, in part, on the effect of the recent tax reform.
How will the tax bill affect the economy?
According to Doug, "The tax change should result in household income growth due to tax cuts for most households and acceleration in business investment," which will increase productivity and wages.
"This is the biggest sweeping change in a very long time," says George.
Will the tax bill benefit those who want to become homeowners? George notes that the mortgage interest deduction and property tax deduction were both capped in the new bill … and predicts that will affect the real estate market going forward.
The impact will be higher, however, in states where the property tax is significant.
What does the future look like for millennials?
George notes there is concern about this generation acting differently than past generations. Living in a sharing economy may mean millennials are less likely to want to own their own homes … which could be good for investors.
But according to Doug, "There's clear evidence that millennials are moving to buy homes."
Despite the demand, there are some barriers to entry for millennial home buyers … George notes that property prices have increased six percent year over year, while wages have only gone up about two percent.
Combined with rising interest prices, millennials are faced with an affordability challenge. And, says George, "Student debt also presents a serious issue."
What's going on in the global market?
Richard sees several areas of concern, globally.
Europe is cutting down on quantitative easing, just like the U.S. This will push interest rates higher, eventually impacting the market negatively, he says.
He is also concerned about Chinese exports. "The world can no longer continue absorbing so many Chinese exports," he says, and this may lead to tariffs on goods from China.
He thinks China will begin overproducing goods, weakening prices and ultimately causing bank loans to default. This would cause a systemic banking sector crisis in China, says Richard … and have serious repercussions around the world.
For the time being, however, U.S. investors find themselves in a fairly stable position. According to George, "The U.S. economy has performed quite well, even as other places resort to negative interest rates."
Although George, Richard, and Duncan aren't sounding any major alarm bells, we encourage you to do your own research and figure out a plan that's right for you.
Start by checking out part 1 of our 2018 Predictions Panel, if you haven't already!
Whether you buy, sell, or hold, make sure you're prepared for an eventual crash. Investing is a long game. Start figuring out your contingency plan now!
---
More From The Real Estate Guys™…
The Real Estate Guys™ radio show and podcast provides real estate investing news, education, training and resources to help real estate investors succeed.
Every day, jobs, money, people and business are going global. Some come to the U.S. and some leave.  Some go both ways.  Maybe you've fantasized about cross-border transactions, in which case you may need to seek professional help.
Because we're us, we get to meet all kinds of bright, experienced and interesting people. It counter balances us.   The latest smart person we've met (wait until you see how many letters come after her name!) is our guest for this episode.
Revealing their deepest thoughts on this subtle topic:
Your head therapist, host Robert Helms
Your head case, co-host Russell Gray
Special call-in expert, CEO of MIAMI, Teresa Kinney CAE, CIPS, GRI, RCE, TRC
To avoid confusion, even though she wears the title of CEO of MIAMI, Teresa isn't an official from the city of Miami.  She's CEO of MIAMI (notice the ALL CAPS) which is comprised of several organizations: the Residential Association, the Realtors® Commercial Alliance, the Broward County Board of Governors, and the International Council.  You can learn more at www.miamire.com.
What impresses us most is that MIAMI is a top gateway for international real estate both coming into and going out of the United States.  So if you're interested in international real estate, MIAMI and Miami are great places to get connected.  In fact, there's a big international real estate event coming up October 30-31 featuring National Association of Realtors® Chief Economist Lawrence Yun, and The Real Estate Guys™!
Now some people think tracking markets and trends is a drag, but we like it! Astute investors watch for economic and demographic trends in order to effectively pick markets and properties poised to perform best over the next 10-30 years.
Located in the #1 hub for global real estate, CEO Teresa Kinney oversees the largest local association of Realtors® in the nation.  With access to all the statistics, plus gobs of anecdotal data from over 23,000 agents, Teresa has more insight into international real estate activity than just about anyone else! Of course, we couldn't wait to ask her a zillion questions.  Tune in and find out what she has to say!
Listen Now
Don't miss a show!  Subscribe to the Free Podcast
Want More?  Sign Up for The Real Estate Guys™ Free Newsletter!
This is Russ. I just got back from 3 days in beautiful San Diego where I attended the NAR Annual Conference.  Robert drew the short stick and had to go to Belize to handle some business. Poor guy.
In case you don't know, the National Association of Realtors is the world's largest trade association, boasting well over a million members. Pretty good for an industry that's been at the epicenter of the "world financial crisis".
I noticed the AP reported on FHA Commissioner David Stevens' speech at NAR.  They said that Stevens told the Realtors "that concerns the agency is headed for the same financial trouble that snared Fannie Mae, Freddie Mac and the subprime sector are unwarranted."
Really?
I didn't hear the speech because I was more interested in what people on the front lines were thinking and feeling about the market.  Besides, we'd already commented on our observations about FHA in two previous blog posts: Are We Going to Lose our Fannie? and Hey FHA! Your Fannie is Showing. You can find those in the Clues in the News category.
Why should you care about FHA? As quoted in the AP article, Stevens said it best, "Without FHA there would be no (housing) market, and this economy's recovery would be significantly slower."
The surest sign there's trouble is when a bureaucrat comes out and tells your there isn't  ("Pay no attention to that man behind the curtain!" ).  Especially when all evidence says there is.  It's even worse, when the "no problem" evidence provided is (again, from the AP article), "the agency has $31 billion in capital – $3.5 billion more than it had a year ago."  But (and it's a big one), how does that compare to the number of loans insured?  The AP article says that FHA has insured nearly a quarter of ALL new home loans made this year.
Consider these recent FHA related reports:
11/10/09 MiamiHerald.com – "FHA moves to boost condo market – The FHA recently announced more lenient, albeit temporary, underwriting guidelines for condo projects"
11/12/09 DSNews.com (reports to the mortgage default servicing industry) – "The FHA told Congress and reporters Thursday that its cash reserve fund had deteriorated to $3.6 billion – the lowest it's been in the agency's 75 year history."
11/13/09 Wall Street Journal – "The FHA's Bailout Warning – Whoops, there it is. – Critics of Fannie Mae & Freddie Mac were waved off as cranks and assured that the companies would not need a taxpayer bailout right up until the moment that they did."
11/14/09 AP – "FHA Boss: FHA is not the new subprime" (this is the article written at the NAR conference that I opened up talking about). Hmmmm……I'm having déjà vue all over again…again.
Not to be redundant (okay, maybe a little redundant), but Supply and Demand only work when there is capacity to pay.  If 100 people are starving and there's only 1 Big Mac for sale, one would think that the price would get bid up, right?  But that assumes (dangerous word) that those people have the capacity to pay. If they don't, the price won't rise.
The lesson?  Stevens is right (for now) that FHA money is a BIG part of housing.  If it goes away or is tightened, then there will likely be a dip in prices as less people can compete for available properties.  Does that mean stay away?  Not necessarily.
Eventually, private money (and there's lots of it!) will make its way back into mortgages. Why? Because it's profitable and real estate is real and the demand for it is forever. But until the sands stop shifting, private money will stay away. It's no fun to play a game when the rules keep changing. As long as private lenders think they will have to compete against government (taxpayer) subsidized non-profit lenders, and/or that legislators will impede or negate their rights to recourse under the contract (i.e., stop a foreclosure or force a modification), then private money is going to stay away.
And who can blame them? But, (oops, my opinion is showing), even though all this government tinkering is designed to lessen the pain (ironically caused by government tinkering), it will also prolong it.  But I guess private money is coming to the rescue one way or the other, since taxes take private money and funnel it into housing through the government via bailouts.  Not my first choice, but that's the way its working right now.
For joe schmo investors like us, bread and butter properties in highly populated markets with good transportation, education and economic infrastructure still make sense – as long as they cash flow and you've got reserves to allow you to own for 10-20 years.  Because when private money does come back and is added to all the new money we've added through stimulus, it's very conceivable that prices will go up.  But if you have positive cash flow, amortization (pay down of today's cheap loans over time), and tax breaks, you will still look good in 20 years.  And who doesn't want to look good in 20 years?
Want More?  Sign Up for The Real Estate Guys Free Newsletter!