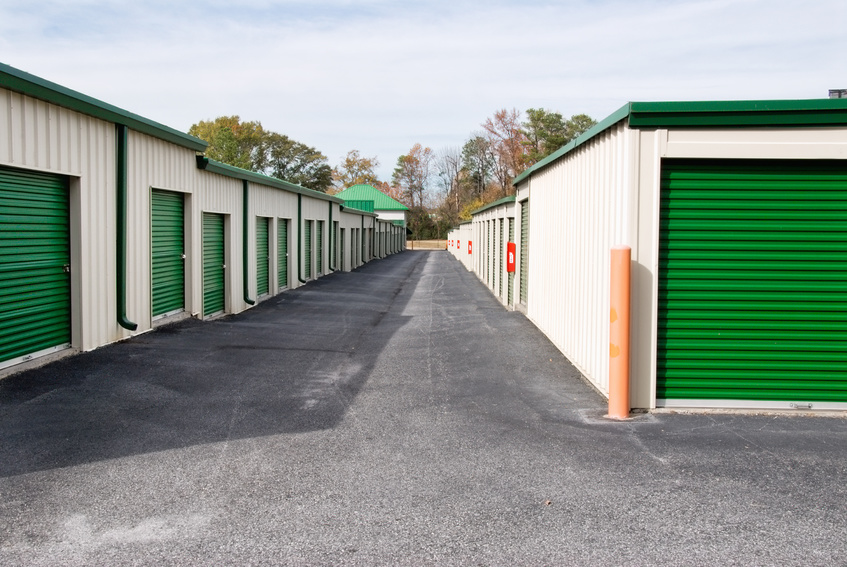 Self-storage. It's simple. It's proven. For many investors, it's the dream. 
Investing in self-storage gives you the best parts of income property investing without the hassle … life can be breezy when your tenants are boxes. 
But all investments have pros and cons. 
We invited Dave Zook … successful business owner and experienced real estate investor … to share his insights and experience in the self-storage sector.
Get ready for high yields and low drama!
In this episode of The Real Estate Guys™ show, hear from:
Your hassle-free host,

Robert Helms

His hassling co-host,

Russell Gray 
Founder and CEO of The Real Asset Investor, Dave Zook
---
Listen
---
Subscribe
Broadcasting since 1997 with over 300 episodes on iTunes!
---
Review
When you give us a positive review on iTunes you help us continue to bring you high caliber guests and attract new listeners. It's easy and takes just a minute! (Don't know how? Follow these instructions).
Thanks!
---
The skinny on self-storage
Some of the best tenants in the world are boxes. 
Self-storage is one of the coolest niches in real estate. We're all familiar with the concept … at some point, we all have more stuff than we have space. 
What can we say … we're sentimental people.
Maybe it's Baby Boomers downsizing … or maybe it's corporations that would rather store documents off-site than pay more for premium office space. 
The importance of the stuff in boxes is in the eye of the beholder … but the potential income from the boxes is golden in the eye of the investor.
Self-storage comes in many forms. Some investors go for climate-controlled self-storage units. Others specialize in space for vehicles like boats and RVs. 
No matter what route an investor takes, the self-storage model is really pretty simple. 
And there are few people who know as much about this particular business model as our good friend Dave Zook. 
Dave is a successful business owner who started in syndication and has done all kinds of different real estate deals including … you guessed it … self-storage. 
And boy does Dave have stories to tell. 
Dave first got interested in self-storage about 20 years ago. He delivered modular buildings from his family business to a dealer who had a self-storage business. 
"I would ask him questions about how this works, and he told me it was the easiest way to make money ever," Dave says. 
Pros, cons, and strategy
When you invest in self-storage, who are your tenants?
Dave says he has seen a flow of people moving to the apartment space. 
When you move from a home to an apartment, you don't have as much space for storage … most apartments don't have a backyard shed. 
People feel comfortable keeping their stuff in self-storage spaces … many facilities are guarded, gated, and secure … some are even climate-controlled. Some keep their stuff in storage for a very long time. 
Dave says many people enter into self-storage planning to use it short term … but the pain from the monthly fee isn't great enough to spur action to move the stuff out immediately. 
Some tenants move stuff in thinking it will be there for three to six months … and end up being a tenant for three to six years. 
Dave shares that another big benefit of self-storage is that tenant-landlord law is a lot different. 
When you're dealing with boxes instead of people, everything becomes a lot easier. 
"The government isn't as concerned about how our boxes get treated as how people get treated," Dave says. 
But like any investment, self-storage does have its downsides. 
One of those is size and scale. 
Most self-storage facilities tend to be bigger. Smaller sites do exist, but they are much rarer. Dave says he typically goes after sites with 400 to500 units. 
Sometimes, Dave and his partners buy an existing facility and then expand it to add more units or add climate-controlled units to up the value and cash flow of the property. 
This strategy takes time and additional money … but it can pay off well. 
The process of taking an existing property and turning it into an attractive storage facility usually takes about a year. 
"It depends on the market and the time that it takes to get permits, but typically we can go in and 12 months later have a certificate of occupancy, and we're in business," Dave says. 
Making the most of the market
Are there markets that make more sense for self-storage than others?
Dave says he and his partners focus on secondary and tertiary markets. Right now, they really like the Southeast. 
"We're in places like Tennessee, Alabama, and Florida, because that's where the growth is going," Dave says. 
Boosting your occupancy means boosting your income. 
Dave says that when it comes to self-storage, 100 percent occupancy isn't a good thing … that means your rent is too low. 
If you're in the 85 percent occupancy range, on the other hand … you're doing really well. 
Historically, self-storage has been a very recession-resistant asset class. It handles disruption very well. 
Looking back on 2008, 2009, and 2010, self-storage as an asset class outperformed any other commercial real estate asset class. 
Dave says he feels like we are at a high point in the cycle … which means we're due for a recession. Self-storage may be a good asset class over the next several years. 
"Think about it. If I have to move or lose my job, I don't want to get rid of my stuff. I'll store it for a couple of years instead," Dave says. 
Learn more, earn more
If you think self-storage may be the asset class for you, you need to find a team. 
"I would say that 50 percent of the success of self-storage is based on your operator and your management team," Dave says. 
When you have someone who is going to be in charge of the investment, you want to make sure that this type of investment is something they have done. 
Your operator and management team should be so dedicated to self-storage that they are unconsciously competent. 
Like any investment … relationships matter. Find someone who knows more than you do and get educated. 
There's always more to learn … and more money to be made. 
---
More From The Real Estate Guys™…
The Real Estate Guys™ radio show and podcast provides real estate investing news, education, training, and resources to help real estate investors succeed.
---
Love the show?  Tell the world!  When you promote the show, you help us attract more great guests for 

your

 listening pleasure!
Let's take off our blue, red, and orange team colors … hold hands … and take a real-world look at trade tariffs in action.
Most nose-to-the-grindstone real estate investors may not pay attention to, or understand, trade tariffs … or how they could affect real estate investors.
But, like many things we obsess about after 2008, tariffs might mean more to your real estate investing than you realize.
Consider this headline from National Real Estate Investor Online …
Construction Costs Spike for Multifamily Projects 
It's short and you should read it, but here are some quick highlights …
The cost of construction is rising for apartment developers and contractors … including materials, labor, and leasing.
Lumber prices are "out of control" having "increased substantially" … with March prices up 25 percent over January and February.  Yikes.
"The U.S. has added trade tariffs to Canadian lumber of over 20 percent over the last year" and "government policy is also pushing up the price of steel". 
"Prices of construction materials are outpacing consumer inflation by a factor of two". 
"Contractors have been forced to offer higher wages to attract more workers." 
"… apartment projects are becoming more expensive to build … 'You can only pass so much of that on to consumer,' says … the National Home Builders Association." 
"The number of job openings in the construction industry rose to record-breaking or near-record-breaking levels in each of the last five months of 2017 …" 
"The number of people employed in the construction industry rose … more than twice the growth compared to … overall non-farm payroll."
Okay, so there's the foundation.  Now let's unpack it …
First, a boom in apartment building has caused a glut in some markets leading to rent concessions.
If increasing leasing expenses, construction loan interest; materials, and labor costs are all increasing … builders will need to either raise rents or stop building.
Both can be good for nearby owners of existing inventory over the long term.
But in the short term, be attentive to property maintenance and customer service … or you might lose some tenants to those short-term concessions.
But beyond the impact on builders, what about the impact of tariffs on markets, labor, and industries?
If tariffs successfully reset the pricing of commodities like lumber, steel, copper and concrete, there are many potential ramifications.
The motivation behind tariffs is to wean domestic buyers off cheaper foreign goods … and make it more profitable to produce those goods domestically.
The goal is to create domestic jobs in lumber, steel, and mining.
In other words, if Chinese steel or Canadian lumber become more expensive, it could pull up domestic prices to where it's profitable for businesses to expand domestic production … and hire more workers.
This could mean job growth and subsequent housing demand in those markets which produce these items.
So we're watching this whole tariff tussle carefully for clues about which geographic markets might end up catching a boom … just like the energy industry markets did after 2008.
But rising commodity prices can creep into consumer goods too … making MANY things more expensive.
And if prices rise faster than wages, people will actually be poorer in terms of purchasing power … which puts downward pressure on prices … including rents.
Squeezed far enough by rising costs of living … people will move to more affordable housing … and even to more affordable areas.
So again, this is something to pay attention to.  In spite of the current economic "good times" … we're still fans of the more affordable markets and properties.
Lastly, we've learned to be cautious about construction driven employment and wage booms.  We think it's dangerous to invest long-term based on a short-term boom.
Think about it … construction is about building something.  But after it's built, the work is done.  Then what do those workers do?
Unless there's perpetual building, workers need to change industries or move to where there's more building going on.
So it's good to remember that housing is a reflection of economic growth, not a driver of it. Housing is built for and occupied by people who work at something else.
In other words, you don't want to be buying apartments to house people who are building apartments … or anything else that will be "done" at some point.
Whereas a business is a "going concern" and generates on-going revenue, sustainable jobs, and a long-term pool of tenants.
So even if you're a residential investor, pay attention to commercial, industrial, warehouse, and office in terms of construction, absorption, and occupancy.
These are leading indicators of where residential property demand might increase.  Because when businesses are expanding in an area, it's a pretty safe bet residential will too.
Until next time … good investing!
---
More From The Real Estate Guys™…
The Real Estate Guys™ radio show and podcast provides real estate investing news, education, training, and resources to help real estate investors succeed.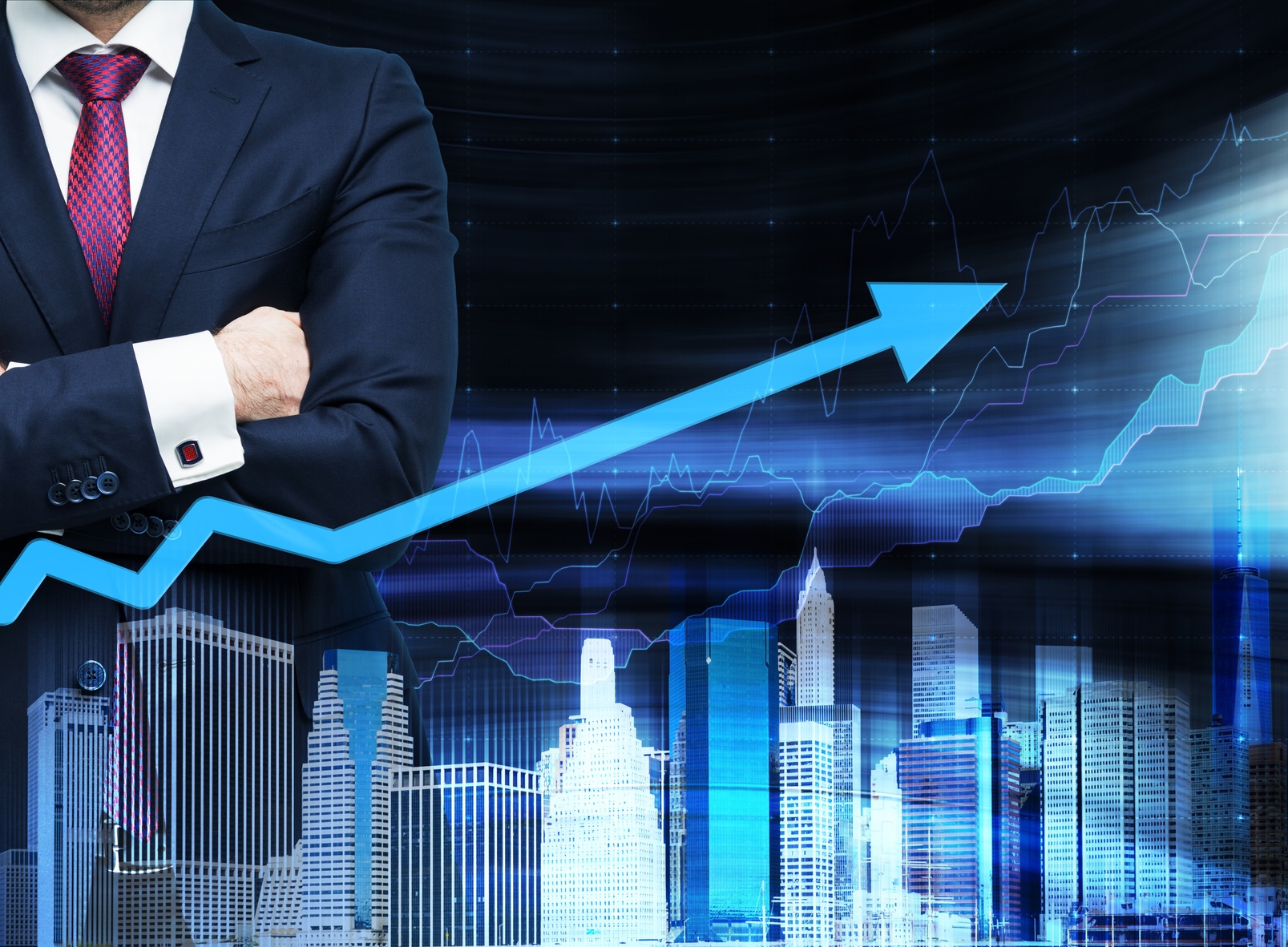 Are you prepared to hit a peak in your investing cycle?
Whether you're an old hand at investing or a beginner, you're probably wondering what to expect in a changing political and social environment and how you can optimize market cycles to work for YOU.
On our latest show, we interview successful multi-family investor and Rich Dad advisor, Ken McElroy.
Ken currently owns over 10,000 units and provides safe, affordable housing for thousands of people.
We picked Ken's brain so we could get YOU his best advice on managing multi-family rental units and figuring out what tenants want.
We also chat about what's changing in real estate, how to get started as a new investor, and what to do when you're at your peak.
In this edition of The Real Estate Guys™ show you'll hear from:
Your peak pontificating host, 

Robert Helms

His past his peak co-host, 

Russell Gray

Award-winning multi-family investor and Rich Dad advisor,

Ken McElroy
---
Listen
---
Subscribe
Broadcasting since 1997 with over 300 episodes on iTunes!
Review
When you give us a positive review on iTunes you help us continue to bring you high caliber guests and attract new listeners. It's easy and takes just a minute! (Don't know how? Follow these instructions.)  Thanks!
---
Your cycle as an investor
One person can look at the metrics and notice that unemployment's down, the stock market's up, and wages are trending higher. That person might think the market's ticking up.
A different person can look at the same metrics and note that home ownership is down and inflation is up. They will conclude that the market's trending down.
There are so many different metrics to measure market cycles.
Here's the secret: there's more than one cycle.
Rent prices can be up while occupancy is low. When home ownership trends upward, landlords will have fewer tenants.
The most important cycle is YOUR cycle as an investor. You might be still acquiring knowledge, OR you might be an investor at the top of your game.
Wherever you are personally as an investor, there are things you can do to optimize your holdings (and potential holdings).
We think Ken McElroy is a GREAT example of how to optimize holdings at the peak of a cycle.
Q&A with Ken McElroy
Ken and his partner, Ross McCallister, of MC Companies, were recently honored as one of the top 10 management companies in the U.S.
We sat down with Ken to get an insider's view on what's happening with multi-family units right now.
What's going on in the apartment space right now?
For now, Ken said, "It's time to sit back and let others buy." Last year MC Companies only made one new deal, and he's moving really slowly.
Not that that's always easy. MC Companies has over 800 investors. With his partner Ross, Ken manages a team of 350 people who buy, manage, and close on properties.
To have the discipline to say no … especially when they have the equity … is difficult. But it's what's best for their company right now.
They wait until they see the right fit for their investing philosophy. Then they buy.
Not before.
How's your tenant retention?
Ken hasn't tested it this cycle, but across the nation, 96% of rental units are occupied. Occupancy is high across the board right now, with some exceptions in certain markets.
"What will really be interesting are the next few years," says Ken. "The companies that are hunkering down now are the ones who'll do really well."
How are tenant expectations changing? What can investors change to add value and retain tenants?
Ken's properties are a level below high end. What he's really seeing demand for, he says, are basic services you'd come to expect: a safe community, garden spaces, pet options, and WiFi.
Those things are pretty easy to deliver. Especially when you take Ken's approach:
"We're continually trying to figure out what tenants want," he said. "That's what keeps people there."
Tell us more about pets.
A couple years ago, Ken and his company realized they'd never had a problem with a pet.
So they took a leap and decided to completely embrace tenants with pets.
They've even formed a whole brand around it, including pet clubhouses and pet parks in every community.
They're now known as the go-to management company for pets.
It's all because they went back to basics, Ken says. They looked at what residents want, and they asked themselves, "What could we do differently?
Ken's tenants have, as you can imagine, a doggone good time.
What are some technological changes you're seeing in the real estate market?
Ken pointed us to what's happening in retail right now: thousands of big box stores are closing, while online retailers are booming.
People are buying differently now … and that includes real estate.
It's possible to find and bid on properties electronically, rent apartments online,  and even buy properties … all without physically seeing them.
Ken projects brokers will need to make themselves resources in an age where heaps of information reside online.
You figured out a way to show apartments without labor. Tell us about that.
Ken's company has actually moved away completely from paid advertising.
Their strategy now has two parts.
First, they've moved toward community and blog-based awareness. Ken has a team that manages his company's digital presence and writes blog posts.
As soon as they started blogging, he told us, their traffic went up.
Second, they've reallocated the money they spent on advertising to call centers that help answer questions and set up appointments.
Interested potential tenants can make an appointment and then just show up at the property. Although every property has an office with a property manager or two, prospective tenants can look at open model units on their own.
This gives people the option to engage how they want, then ask questions after. And, it means a property manager is always in the office.
What's your advice for newbies?
"I believe in my soul that real estate investment is the greatest thing," Ken told us. "There's nothing better."
Ken's lifestyle attests to that. He takes several months off every summer to travel with his family … and the money still comes roaring in.
For Ken … and for many others … real estate investing means financial freedom.
Ken's advice? "Start how I started."
Ken started with a single two-bed, two-bath condo. He worked on the ground, getting to know every aspect of the real estate business.
Fifteen years later, he's living proof of the benefits of real estate investing. He now co-owns a company with 350 employees, builds his own units, and has hundreds of investors.
To be successful starting out, first get educated, Ken says. "People invest in us for what we know and what we stand for."
Then, "Jump in." You have to start somewhere.
The timing matters, the market cycles matter, yes … but ultimately, you just have to DO it.
A stellar example of smart, successful investing
We've learned a lot from Ken over the years, and we think Ken has a lot to offer to you, too.
Ken was the first person to help us think about strategic market selection. We realized there was a strategy to choosing markets.
Success wasn't actually just dumb luck.
Ken was looking at geographies in a way that made sense, and now he's looking at market cycles the same way.
He's not buying right now … but not because he doesn't have the money. He's simply unwilling to compromise his company's needs.
Of course, if you're like Ken, the temptations you'll face are many.
There's pressure to perform from investors and employees. There's the thrill of the deal.
Not giving in to those temptations is one of the reasons Ken is so successful.
He's figured out a way to channel his DESIRE for acquisition into his current portfolio … by fixing, leveraging, remodeling, improving, and generally taking his investments to the next level.
Ken uses his time and his team to focus on ways to bring quality up and costs down so he can squeeze every penny possible from his holdings.
And he never neglects the human factor. His properties provide a great environment for tenants.
When the market pulls back, he'll be prepared.
We like to say that "There's no perfect investment, but real estate is the most perfect you can get."
Ken started his entire journey with a single duplex. Look where he is today.
Wherever you are in your investment cycle, we hope Ken's journey inspires you!
---
More From The Real Estate Guys™…
The Real Estate Guys™ radio show and podcast provides real estate investing news, education, training and resources to help real estate investors succeed.