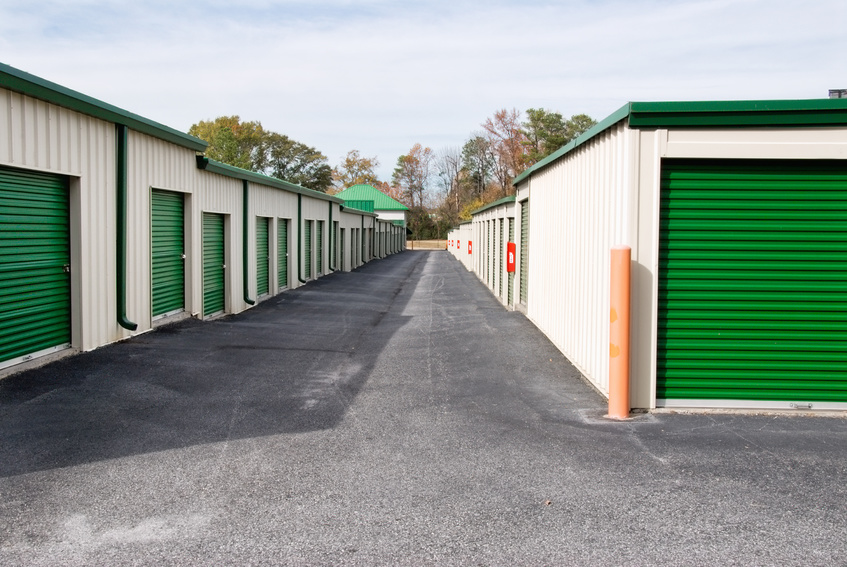 Self-storage. It's simple. It's proven. For many investors, it's the dream. 
Investing in self-storage gives you the best parts of income property investing without the hassle … life can be breezy when your tenants are boxes. 
But all investments have pros and cons. 
We invited Dave Zook … successful business owner and experienced real estate investor … to share his insights and experience in the self-storage sector.
Get ready for high yields and low drama!
In this episode of The Real Estate Guys™ show, hear from:
Your hassle-free host,

Robert Helms

His hassling co-host,

Russell Gray 
Founder and CEO of The Real Asset Investor, Dave Zook
---
Listen
---
Subscribe
Broadcasting since 1997 with over 300 episodes on iTunes!
---
Review
When you give us a positive review on iTunes you help us continue to bring you high caliber guests and attract new listeners. It's easy and takes just a minute! (Don't know how? Follow these instructions).
Thanks!
---
The skinny on self-storage
Some of the best tenants in the world are boxes. 
Self-storage is one of the coolest niches in real estate. We're all familiar with the concept … at some point, we all have more stuff than we have space. 
What can we say … we're sentimental people.
Maybe it's Baby Boomers downsizing … or maybe it's corporations that would rather store documents off-site than pay more for premium office space. 
The importance of the stuff in boxes is in the eye of the beholder … but the potential income from the boxes is golden in the eye of the investor.
Self-storage comes in many forms. Some investors go for climate-controlled self-storage units. Others specialize in space for vehicles like boats and RVs. 
No matter what route an investor takes, the self-storage model is really pretty simple. 
And there are few people who know as much about this particular business model as our good friend Dave Zook. 
Dave is a successful business owner who started in syndication and has done all kinds of different real estate deals including … you guessed it … self-storage. 
And boy does Dave have stories to tell. 
Dave first got interested in self-storage about 20 years ago. He delivered modular buildings from his family business to a dealer who had a self-storage business. 
"I would ask him questions about how this works, and he told me it was the easiest way to make money ever," Dave says. 
Pros, cons, and strategy
When you invest in self-storage, who are your tenants?
Dave says he has seen a flow of people moving to the apartment space. 
When you move from a home to an apartment, you don't have as much space for storage … most apartments don't have a backyard shed. 
People feel comfortable keeping their stuff in self-storage spaces … many facilities are guarded, gated, and secure … some are even climate-controlled. Some keep their stuff in storage for a very long time. 
Dave says many people enter into self-storage planning to use it short term … but the pain from the monthly fee isn't great enough to spur action to move the stuff out immediately. 
Some tenants move stuff in thinking it will be there for three to six months … and end up being a tenant for three to six years. 
Dave shares that another big benefit of self-storage is that tenant-landlord law is a lot different. 
When you're dealing with boxes instead of people, everything becomes a lot easier. 
"The government isn't as concerned about how our boxes get treated as how people get treated," Dave says. 
But like any investment, self-storage does have its downsides. 
One of those is size and scale. 
Most self-storage facilities tend to be bigger. Smaller sites do exist, but they are much rarer. Dave says he typically goes after sites with 400 to500 units. 
Sometimes, Dave and his partners buy an existing facility and then expand it to add more units or add climate-controlled units to up the value and cash flow of the property. 
This strategy takes time and additional money … but it can pay off well. 
The process of taking an existing property and turning it into an attractive storage facility usually takes about a year. 
"It depends on the market and the time that it takes to get permits, but typically we can go in and 12 months later have a certificate of occupancy, and we're in business," Dave says. 
Making the most of the market
Are there markets that make more sense for self-storage than others?
Dave says he and his partners focus on secondary and tertiary markets. Right now, they really like the Southeast. 
"We're in places like Tennessee, Alabama, and Florida, because that's where the growth is going," Dave says. 
Boosting your occupancy means boosting your income. 
Dave says that when it comes to self-storage, 100 percent occupancy isn't a good thing … that means your rent is too low. 
If you're in the 85 percent occupancy range, on the other hand … you're doing really well. 
Historically, self-storage has been a very recession-resistant asset class. It handles disruption very well. 
Looking back on 2008, 2009, and 2010, self-storage as an asset class outperformed any other commercial real estate asset class. 
Dave says he feels like we are at a high point in the cycle … which means we're due for a recession. Self-storage may be a good asset class over the next several years. 
"Think about it. If I have to move or lose my job, I don't want to get rid of my stuff. I'll store it for a couple of years instead," Dave says. 
Learn more, earn more
If you think self-storage may be the asset class for you, you need to find a team. 
"I would say that 50 percent of the success of self-storage is based on your operator and your management team," Dave says. 
When you have someone who is going to be in charge of the investment, you want to make sure that this type of investment is something they have done. 
Your operator and management team should be so dedicated to self-storage that they are unconsciously competent. 
Like any investment … relationships matter. Find someone who knows more than you do and get educated. 
There's always more to learn … and more money to be made. 
---
More From The Real Estate Guys™…
The Real Estate Guys™ radio show and podcast provides real estate investing news, education, training, and resources to help real estate investors succeed.
---
Love the show?  Tell the world!  When you promote the show, you help us attract more great guests for 

your

 listening pleasure!