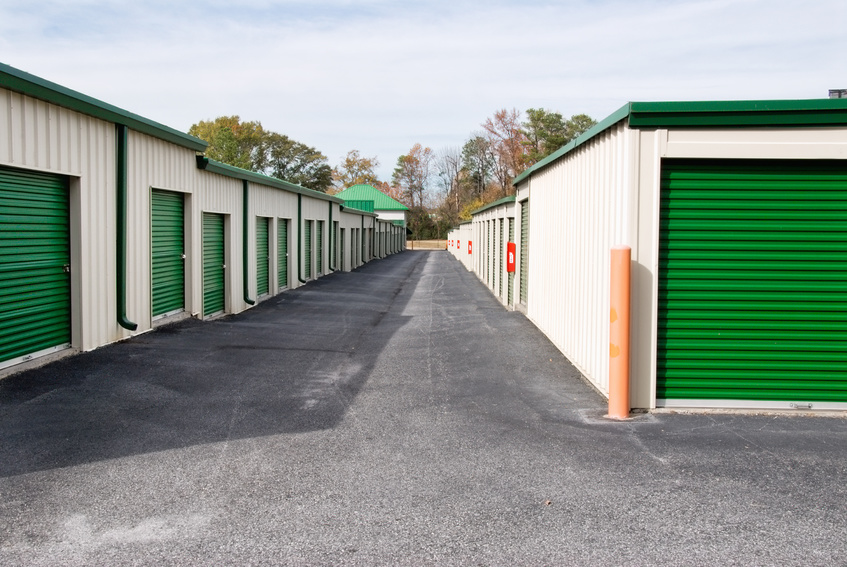 Self-storage. It's simple. It's proven. For many investors, it's the dream. 
Investing in self-storage gives you the best parts of income property investing without the hassle … life can be breezy when your tenants are boxes. 
But all investments have pros and cons. 
We invited Dave Zook … successful business owner and experienced real estate investor … to share his insights and experience in the self-storage sector.
Get ready for high yields and low drama!
In this episode of The Real Estate Guys™ show, hear from:
Your hassle-free host,

Robert Helms

His hassling co-host,

Russell Gray 
Founder and CEO of The Real Asset Investor, Dave Zook
---
Listen
---
Subscribe
Broadcasting since 1997 with over 300 episodes on iTunes!
---
Review
When you give us a positive review on iTunes you help us continue to bring you high caliber guests and attract new listeners. It's easy and takes just a minute! (Don't know how? Follow these instructions).
Thanks!
---
The skinny on self-storage
Some of the best tenants in the world are boxes. 
Self-storage is one of the coolest niches in real estate. We're all familiar with the concept … at some point, we all have more stuff than we have space. 
What can we say … we're sentimental people.
Maybe it's Baby Boomers downsizing … or maybe it's corporations that would rather store documents off-site than pay more for premium office space. 
The importance of the stuff in boxes is in the eye of the beholder … but the potential income from the boxes is golden in the eye of the investor.
Self-storage comes in many forms. Some investors go for climate-controlled self-storage units. Others specialize in space for vehicles like boats and RVs. 
No matter what route an investor takes, the self-storage model is really pretty simple. 
And there are few people who know as much about this particular business model as our good friend Dave Zook. 
Dave is a successful business owner who started in syndication and has done all kinds of different real estate deals including … you guessed it … self-storage. 
And boy does Dave have stories to tell. 
Dave first got interested in self-storage about 20 years ago. He delivered modular buildings from his family business to a dealer who had a self-storage business. 
"I would ask him questions about how this works, and he told me it was the easiest way to make money ever," Dave says. 
Pros, cons, and strategy
When you invest in self-storage, who are your tenants?
Dave says he has seen a flow of people moving to the apartment space. 
When you move from a home to an apartment, you don't have as much space for storage … most apartments don't have a backyard shed. 
People feel comfortable keeping their stuff in self-storage spaces … many facilities are guarded, gated, and secure … some are even climate-controlled. Some keep their stuff in storage for a very long time. 
Dave says many people enter into self-storage planning to use it short term … but the pain from the monthly fee isn't great enough to spur action to move the stuff out immediately. 
Some tenants move stuff in thinking it will be there for three to six months … and end up being a tenant for three to six years. 
Dave shares that another big benefit of self-storage is that tenant-landlord law is a lot different. 
When you're dealing with boxes instead of people, everything becomes a lot easier. 
"The government isn't as concerned about how our boxes get treated as how people get treated," Dave says. 
But like any investment, self-storage does have its downsides. 
One of those is size and scale. 
Most self-storage facilities tend to be bigger. Smaller sites do exist, but they are much rarer. Dave says he typically goes after sites with 400 to500 units. 
Sometimes, Dave and his partners buy an existing facility and then expand it to add more units or add climate-controlled units to up the value and cash flow of the property. 
This strategy takes time and additional money … but it can pay off well. 
The process of taking an existing property and turning it into an attractive storage facility usually takes about a year. 
"It depends on the market and the time that it takes to get permits, but typically we can go in and 12 months later have a certificate of occupancy, and we're in business," Dave says. 
Making the most of the market
Are there markets that make more sense for self-storage than others?
Dave says he and his partners focus on secondary and tertiary markets. Right now, they really like the Southeast. 
"We're in places like Tennessee, Alabama, and Florida, because that's where the growth is going," Dave says. 
Boosting your occupancy means boosting your income. 
Dave says that when it comes to self-storage, 100 percent occupancy isn't a good thing … that means your rent is too low. 
If you're in the 85 percent occupancy range, on the other hand … you're doing really well. 
Historically, self-storage has been a very recession-resistant asset class. It handles disruption very well. 
Looking back on 2008, 2009, and 2010, self-storage as an asset class outperformed any other commercial real estate asset class. 
Dave says he feels like we are at a high point in the cycle … which means we're due for a recession. Self-storage may be a good asset class over the next several years. 
"Think about it. If I have to move or lose my job, I don't want to get rid of my stuff. I'll store it for a couple of years instead," Dave says. 
Learn more, earn more
If you think self-storage may be the asset class for you, you need to find a team. 
"I would say that 50 percent of the success of self-storage is based on your operator and your management team," Dave says. 
When you have someone who is going to be in charge of the investment, you want to make sure that this type of investment is something they have done. 
Your operator and management team should be so dedicated to self-storage that they are unconsciously competent. 
Like any investment … relationships matter. Find someone who knows more than you do and get educated. 
There's always more to learn … and more money to be made. 
---
More From The Real Estate Guys™…
The Real Estate Guys™ radio show and podcast provides real estate investing news, education, training, and resources to help real estate investors succeed.
---
Love the show?  Tell the world!  When you promote the show, you help us attract more great guests for 

your

 listening pleasure!
Investors looking for high yields and low drama are excited about how self-storage investing works.
The model is simple. The concept is proven. Self-storage investing gives investors the best parts of income property investing without the hassle of tenants and toilets.
Of course, all investments have pros and cons.
So tune in as we talk with a pro about how to enjoy simple passive income through self-storage investing!
---
More From The Real Estate Guys™…
The Real Estate Guys™ radio show and podcast provides real estate investing news, education, training, and resources to help real estate investors succeed.
---
Love the show?  Tell the world!  When you promote the show, you help us attract more great guests for 

your

 listening pleasure!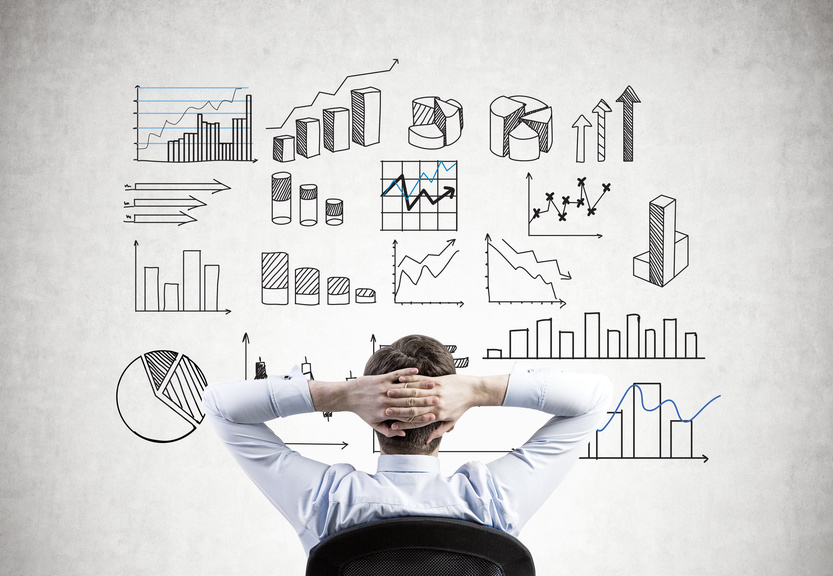 What goes up, must come down. 
It's true in gravity … elevators … and the real estate market. 
The constant ups and downs can give investors anxiety. It's hard to enjoy a boom when you're always wondering … is it all about to come crashing back down?
The good news is that markets rise and fall in cyclical motion. 
History repeats itself … and there are signs and patterns to look for that signal when you need to move and when it is best to sit back and wait it out. 
Listen in as we discuss where we are in this infamous cycle … and what you can do about it.
In this episode of The Real Estate Guys™ show, hear from:
Your upstanding host,

Robert Helms

His downright delightful co-host,

Russell Gray 
---
Listen
---
Subscribe
Broadcasting since 1997 with over 300 episodes on iTunes!
---
Review
When you give us a positive review on iTunes you help us continue to bring you high caliber guests and attract new listeners. It's easy and takes just a minute! (Don't know how? Follow these instructions).
Thanks!
---
Riding and driving the cycle
Real estate markets work in cycles … we're either at the bottom, in the middle, or at the top. 
So, where are we at? And what can investors do about it?
First off, it's important to remember that real estate isn't an asset class itself … there are so many different categories. 
Each of those categories operates in its own market … and the cycles don't always align. 
Office buildings could be up while residential is down … and agricultural could be sitting right in the middle … ALL AT THE SAME TIME. 
So, when you think about where you are in a cycle, you need to think of both macro and micro levels. 
Part of what's going on will be influenced by the macro … like interest rates, what's going on with the Fed, tax breaks, and Opportunity Zones. 
The other part deals with the micro … what's going on in a particular industry and the demographics it serves.
The challenge for a real estate investor is that there is no one key indicator for where the market is heading. In fact, it's so confusing that nobody gets it completely right. 
But there are things you can look for … and things you can do … to set yourself up for the best chance of success. 
Understanding the big picture
One of the big picture items to look for, understand, and act on is interest rates. 
When we talk about real estate investing, it's really all a derivative of income … of cash flow. 
Someone can only afford to pay a price for a house based on their income and how much income that will mortgage into the purchase price of a house. 
If you take a look at the major inputs going into a mortgage, you'll find interest rates and tax consequences. 
So, if you can lower interest rates and lower taxes … the same amount of income will buy more houses. 
With the new tax code and incentives like Opportunity Zones, there is a good chance that the upside of the cycle will be extended for a few more years … but is it sustainable?
Understand that every day we're closer to the next market top. 
So, what can you do as we get near the top?
Don't sit on the sidelines
What you don't want to do is sit on the sidelines. You do need to act. 
If you take prudent moves to protect yourself in the case of a downturn … and there isn't one … you aren't any worse off. 
The good news is that real estate investors and markets move slowly … we're not flash traders. 
Your tenants don't look at the newspaper, see a headline, and move the next day. 
As investors, it's a balance of being aware of those macro events and keeping specific trends in mind. 
Right now, mortgage rates are low, and the dollar is relatively strong. Interest rates are dropping in treasuries … and people are buying there looking for a safe place to ride out market dips. 
This gives real estate investors the opportunity to go into the market and lock that low pricing and low interest rate long term. It's like having a sale on money. 
And if you buy a property that has good cash flow with that low interest locked in, you're putting yourself in a great spot to hold through any downturn in the cycle. 
People who sit on the sidelines are guaranteed to make zero return. Instead, look at the idea of recession resistant price points. 
Recession resistant means you are renting to a clientele that is likely to always be there … and the price point is typically something just below the median home price. 
Many of these recession resistant price points work great in a good economy AND they'll also be a little more protective in a down cycle. 
This is a time to be super prudent when it comes to underwriting … both the analysis of the market and the performance of the property. 
When it comes to the performance of the property, there are a couple of big picture things to keep in mind. 
You want to live in a landlord friendly state. If there's a problem, you want laws that favor a landlord and can help you get a tenant out quickly. 
You'll also want to talk to your property manager about rental trends. 
What have people been paying in rent recently? How many people are applying for leases now compared to other years? Have they had to change the kind of tenant they accept?
Another way you can make the most of the market cycle is to focus on top markets. 
There are lots of investment funds and real estate investment trusts that focus only on the top 50 metropolitan statistical areas (MSAs). 
These are the top cities in the U.S. where there is always real estate movement and a depth of demand. 
When you go into a market that has already proven itself with solid infrastructure, there's a greater probability that in tough times people will gravitate there. 
Changing your strategy for success
We're certainly proponents of continuing to invest through cycles … just change your strategy a bit. 
It makes a lot of sense to have some cash when you are nearing the top of a market cycle for a lot of reasons. 
If you end up having problems with properties that perform differently than you expect during a downturn, you want to be prepared for that. 
But downturns are also often where opportunities are … opportunities to buy. 
As real estate investors, we make our money when we buy … so it is good to keep some cash in reserves if the right opportunity presents itself to invest in a property with promise.
One last idea to consider when it comes to being at the top of the market is that there are certain demographics that don't suffer as much in a downturn. 
Generally, this is affluent groups of people. When times get bad … they get bad for the middle and bottom part of the socioeconomic ladder. 
So, it's always an interesting strategy to market to the affluent. One of the ways we love to market to this demographic is through residential assisted living. 
Remember, your customer is not the person staying in the facility. It's the family members who look out for them and place them there. 
Another strategic investment is hospitality. In downturns … the rich still go on vacation. 
Many times in an economic slump, entertainment does well because people are trying to get away from the doom and gloom. 
If you believe we're at the top of the market, there are proven things to think through. 
Analyze your portfolio and ask yourself, "What happens if pricing and demand were to go down?" Take a look at your financing. Are you getting the best, lowest rates?
If you take proven steps now, when the market cycle starts heading downward … you'll be glad you did.
Tune in over the next several weeks as we dive into more strategies you can take to thrive even when the market isn't doing the same.
---
More From The Real Estate Guys™…
The Real Estate Guys™ radio show and podcast provides real estate investing news, education, training, and resources to help real estate investors succeed.
---
Love the show?  Tell the world!  When you promote the show, you help us attract more great guests for 

your

 listening pleasure!
It's been said that history may not repeat itself, but it often rhymes … and what goes up, must come down.
The persistent ups and downs of markets creates a certain anxiety when a boom starts to mature. Will the good times roll … or is the wind about to change?
Tune in as we take on where we are in the cycle … and what you can do about it.
---
More From The Real Estate Guys™…
The Real Estate Guys™ radio show and podcast provides real estate investing news, education, training, and resources to help real estate investors succeed.
---
Love the show?  Tell the world!  When you promote the show, you help us attract more great guests for 

your

 listening pleasure!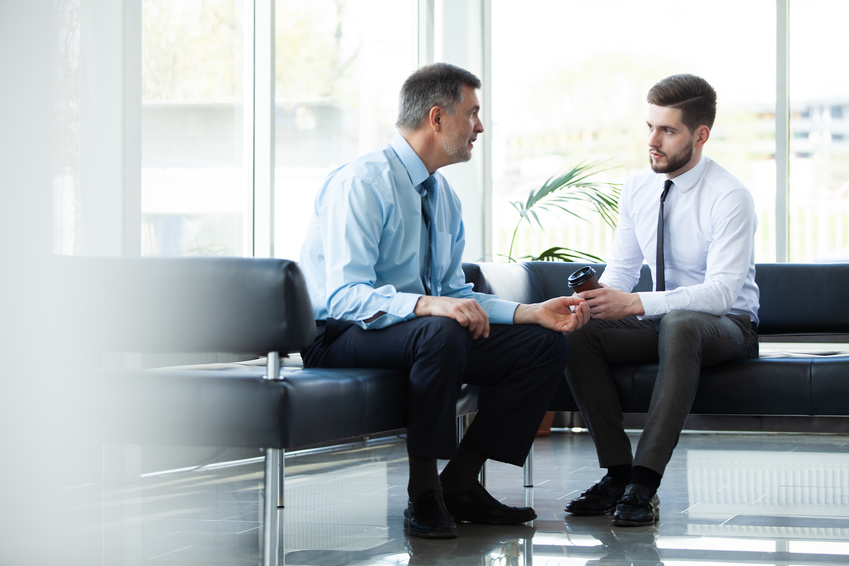 If we've said it once, we've said it a thousand times … a mentor makes a difference.
Finding, vetting, and thriving, with a mentor is one of the quickest shortcuts to success.
Talk to a successful real estate investor, and chances are that they can point to one or more people whose example and encouragement helped them along their way.
But finding a great mentor … and making the relationship work through real world challenges … isn't always easy. We're here to share our tips with you!
In this episode of The Real Estate Guys™ show, hear from:
Your master mentor host,

Robert Helms

His mental co-host,

Russell Gray
---
Listen
---
Subscribe
Broadcasting since 1997 with over 300 episodes on iTunes!
---
Review
When you give us a positive review on iTunes you help us continue to bring you high caliber guests and attract new listeners. It's easy and takes just a minute! (Don't know how? Follow these instructions).
Thanks!
---
What makes a mentor
Your success in real estate is going to come down to a few critical things … and one of those things is your relationships.
We never would have had the success that we've had in our lives … in business and personally … without input from the people we consider mentors.
Real estate investing is a people business.
Yes, you need to know numbers, property, and markets … but you also need a team. One of the most critical members of that team is a mentor.
A mentor is an experienced and trusted advisor … a guide, a confidant, and a counselor. And a mentor is different than a coach.
Coaching relationships are finite. They're focused on specific behaviors and needs.
A mentor is a long-term relationship that supports you in your development. They're interested … but not financially tied necessarily … to your results.
If you do it right, you're going to have a lot of mentors in your career. You should always have people in your life who are further down the path.
A mentor doesn't have to be older than you … but they do need to have more experience and more success in the area you are interested in.
A lot of people think of a mentor as a technical teacher … but that's not necessarily true.
If you really think about what investing is, it comes down to exercising good judgment.
Judgment is something you learn by being in close proximity to someone … seeing why they make the decisions they make and absorbing what they've gleaned from their life experience.
Your mentor should be an example … a role model … of what you aspire to be.
What you bring to a mentoring relationship
There are lots of people that believe they can learn everything they need to learn from the internet, webinars, books, and podcasts … but that's not our experience.
Those types of learning are a great starting point … but you've got to get into conversations with people that have been there, done that … in the REAL WORLD.
It's very tempting to align yourself with people who are just like you … but you actually want to align with people who are a little bit different than you.
Take a look at yourself and ask, "What is it about my personality that's holding me back? Where am I not being effective?"
You know what your weaknesses are. Your mentor can be someone who is strong in areas where you struggle.
By being around people with attributes that don't come as easily for you … you will improve!
You also want to consider your strengths. The best mentor relationships are equitable … each side brings something to the party.
Brainstorm ways that you can be a value add to the mentor you have in mind.
Mentoring is also a cyclical relationship. You may be green around the ears today … but a few years from now you could be a mentor yourself.
Finding a mentor in the real world
One way to get a mentor is to hire one. There ARE organized mentor programs … we have one ourselves.
Before you pay money for a mentor relationship, check out the reviews. Just remember that the results people get have a lot more to do with how they react to the advice their mentor gives.
Paying for a mentor collapses the timeframe it takes to find one … but often … in our experience … the best mentor relationships happen organically.
This type of strategy DOES take more time and effort. You have to be in the right environment to meet the right person … that's a lot of trips, events, and social engagements.
Beyond that, your mentor relationship is really what you make of it. You have to have the mindset that you are going to be one of the top people out there when you're done.
If you're looking to be average and ordinary … to just go with the flow … you might get a trophy for being on the team, but you're not going to get the paycheck.
So, keep asking yourself, "What are the people at the TOP doing? How can I be more like them?"
Begin to think the way they think … and you'll begin to do what they do. And ultimately, you can find yourself producing the same results.
A great mentor knows exactly what you need and what you have to go through to get there … and they create an environment for that to play out.
You mentor can't make your success happen for you. You have to make it happen.
Our motto has always been, "Education for effective action." Finding a mentor is one of the most educational … and effective … paths you can pursue.
---
More From The Real Estate Guys™…
The Real Estate Guys™ radio show and podcast provides real estate investing news, education, training, and resources to help real estate investors succeed.
---
Love the show?  Tell the world!  When you promote the show, you help us attract more great guests for 

your

 listening pleasure!
Debt is a lot like religion and politics.  People have strong opinions … so it's risky to talk about it in a group setting.
But we're going to do it anyway … because there's more debt in the world than ever before.  And it has big potential ramifications for real estate investors.
Most real estate investors use debt.  Some because they need to … others because they want to.
Consumer finance gurus hate debt.  They say cut up your credit cards, pay down your mortgage, drive an old car, and brown bag your lunch.
On the other hand, Robert Kiyosaki (the greatest-selling personal finance author in history) LOVES debt …
… but he makes an important distinction between "good" debt and "bad" debt.
"Bad" debt is used for non-productive purposes, and payments come from the earnings of the borrower. 
When you borrow more than you can service and eventually pay off, the debt first enslaves you … then bankrupts you.
That's bad.  And it can happen to people, businesses, and countries.
"Good" debt is invested for productive purposes … creating income and capital gains exceeding the interest expense.  Good debt is profitable.
And when the payments come from the investment itself … the loan is essentially free, the return is infinite, and the debt goes from good to GREAT!
The topic of debt popped up when ex-Starbucks CEO Howard Schultz announced he may run for President.
His pet worry?   According to this Time.com article …
''… the fact that the United States is $20 trillion in debt…" 
Actually, it's closer to $22 trillion.  But who's counting? 
It seems Schultz thinks the MAIN problem is Uncle Sam's debt … and presumably he can fix it.
Maybe.  But we've seen dozens of politicians over the decades … both winners and losers … all warn about the national debt.
But no matter what combination of colors end up in control … one thing is SURE.  The debt grows … and grows … and GROWS.
So even if Schultz runs and wins, he'll probably be the same as Donald Trump, who's no different than Barack Obama, who was no different than Ronald Reagan.
There.  That should have offended pretty much everyone … so now we're all on a level playing field.
But this isn't about politics or personal preferences. 
The whole point is to cut through the noise and look at the structural realities … so we can make better investing decisions.
Here's the dirty little secret … the entire system is debt. 
When currency is borrowed into existence (which is how it works), then it can't be paid back WITH interest … unless you borrow even MORE currency into existence to pay the interest too.
It's an infinite loop of ever-expanding debt.  It's not political.  It's STRUCTURAL.
Like water in an aquarium, you can swim from one end to the other, hide under a rock or behind a plant, lurk in the depths, or float at the top. 
But no matter where you go or how you're positioned, you're ALWAYS in the water.  If you jump out, you suffocate.
Even if you personally manage to become "debt free" … your government goes into debt for you … then uses taxes and inflation to force you to debt service.
Depressed?  Don't be. 
But that red pill reality check is the first step towards "confronting the brutal facts" … a pre-requisite to making better, more pragmatic decisions. 
Robert Kiysosaki understands the financial system is based on perpetual, growing debt.  You can't effectively escape it.
In fact, on our 2012 Investor Summit at Sea™ …  after G. Edward Griffin (The Creature from Jekyll Island)  explained the debt-driven nature of the Federal Reserve system …
… Kiyosaki said, "Don't fight the Fed.  BE the Fed."
That's a LOT of paradigm shattering brilliance all distilled into two short sentences.
But it begs the question … HOW?
Debt. 
The Fed uses debt to create currency and so can you.  The key is to use GOOD debt … and stay keenly aware of where you are in the "cycle."
Consider this truism …
"If something cannot go on forever, it will stop." 
 – Herbert Stein 
Debt can only grow safely if it can be serviced.  When payments are missed, then debts default, credit market seize, and asset prices plunge.
That's what happened in 2008.  And it was GOOD … at least for those who saw it coming (or listened to them) and were properly positioned.
For investors, crashes are like sales.  You can stock up on quality assets … IF you're emotionally, intellectually, and financially prepared to act quickly.
Good debt is the tool of choice for extracting equity while it's available … and having it liquid for the next inevitable shopping spree.
And real estate is the collateral of choice …
… because the cash flows, large loan limits, tax breaks, favorable interest rates and amortization schedules make real estate debt the best good debt available.
Plus, you're double-hedged against inflation because you have both a real asset AND long-term debt.
That's important because …
Out-of-control debt virtually assures currency debasement.
That's wonky talk for inflation. It takes more paper money to buy the same real things.
The sooner you "get real" with real estate, commodities, energy … the better you avoid the inflation tax.  Of course, real estate and oil also help avoid income tax too!
And one last thing …
(thanks to our Peak Prosperity pals Chris Martenson and Adam Taggart for enlightening us)
Economic activity requires resources.  Try making a product without raw materials or energy.  It ranges from not easy to impossible.
Debt requires payments … which come from profits … which come from productivity … which requires resources.
Growing debt requires growing supplies of resources.
But if supplies are limited, then growing demand will inevitably bid UP the prices of those resources.
And those who own, produce, process, and distribute those resources … and along with those who invest in the communities those folks live in … will be enriched.
There's a reason we pay attention to precious metals, energy, farmland … in addition to our fascination with everyday real estate.
Real assets help build a resilient portfolio … even in the midst of a debt-fueled slow-motion train wreck. 
So go ahead and cheer your for your favorite politician.  Watch the Super Bowl, too.  They're both cheap entertainment.
But remember to confront the brutal flaws of a debt-based system and then structure yourself accordingly.
Until next time … good investing!
---
More From The Real Estate Guys™…
The Real Estate Guys™ radio show and podcast provides real estate investing news, education, training, and resources to help real estate investors succeed.
---
Love the show?  Tell the world!  When you promote the show, you help us attract more great guests for 

your

 listening pleasure!
Ohhhh … there's SO many directions we could go with that subject line … but let's pick something both potentially polarizing and unifying …
Income inequality.  It's a political cause and an economic reality.
But we're not here to talk politics.  Because it doesn't matter if we think it's fair or not.  We'll leave that to the politicians and activists.
Income inequality is what it is.  And while our politics might affect our voting habits … the economic reality is what drives our investing decisions.
So what is income inequality … and what does it mean to real estate investors?
Great question … so glad you asked.
In simple terms, income inequality refers to a disproportionate amount of a society's income concentrated in a small percentage of people at the top …
… with a big gap between the masses at the bottom who average much less income per person.
Sadly, this topic often descends into an argument of accusations between political viewpoints … a blame game.
People at the top look down on the lower income masses with contempt …
They don't work. They don't save.  They don't invest.  They don't take risks.  They've made their own bed.
People at the bottom look up at the rich with envy and jealousy …
The game is rigged.  It takes money to make money.  The rich are greedy selfish exploiters of the little guy.
Ironically, both are probably right … and both are probably wrong.  But again, we'll let the politicians and activists fight over all that.
Investors are best served to set all that aside … and simply focus on the opportunities inside the economics and demographics of income inequality.
For many years, Rich Dad Poor Dad author Robert Kiyosaki has been saying the financial system is helping the rich get richer, while the poor get poorer … and the middle-class gets squeezed.
It's like a dumbbell … where one end is fat with the wealth of the rich … and the other is fat with the poverty of the masses.  The skinny part in between is the middle-class.
But of course, all this has a direct impact on real estate … and should be taken into account when making real estate investing decisions.
John Burns Consulting recently took a look at this very subject …
What the Shrinking Middle Class Means for Housing
"The widening gap in income distribution trends in the US has significant implications for home buying activity and homeownership." 
"More rental demand.  More demand for homes at the highest and lowest price points.  Less demand for median-priced homes."
If you've been following us for a while, this is probably old news.
We've been touting the opportunities in affordable housing like apartments and mobile homes …
… as well as higher-end opportunities in resort property and residential assisted living.
That's working both ends of the dumbbell.
Smart investors should probably also watch migration patterns created by income inequality … and changing government policies.
Obviously, if there's "more demand for homes at the … lowest price points" … it doesn't mean people need to live on the streets of high-priced markets like San Francisco or New York.
They can move … to the suburbs of affordable states like Utah, Nevada, Arizona, Texas, and Florida.  And they are.
But it's not just middle-class folks looking to lower their costs …
Millionaires Flee California After Tax Hike  – Forbes, July 7, 2018
New Jersey's Tax Gift to Florida – Wall Street Journal, July 1, 2018
In 2014, Florida passed New York as the third most populous state.  It's one of the reasons we've been high on the Central Florida market for quite some time.
A big part of Florida's growth is from retired and wealthy boomers heading south for warm weather, affordable housing, and NO state income tax.
Of course, when they move … they bring their incomes and spending with them.  One state loses.  The other wins.
So while affluent retirees might not rent their home from you, they'll spend money with the local businesses who employ your tenants.
The point is money moves people … and policies moves money.
So whether you love, hate, or even ignore a policy … it affects the movement of money and people … which affects real estate.
Lastly, it's wise to also consider the systemic causes of income inequality … and put them to work for you.
The global financial system is inherently inflationary.  It's the stated goal of all central banks … most notably the Federal Reserve … to CREATE inflation.
That means anything denominated in currency (dollars) is destined to rise in dollar price over time.
In other words, as dollars lose value … it takes more of them to buy the samethings.  That's inflation.
That's why a typical house in the U.S. which used to cost $20,000 is now $200,000 … even though it's the SAME house, only older.
So from that standpoint, the system is rigged.   People who own assets pull further ahead of those who don't.
But people who don't have assets like real estate, stocks, and commodities on their balance sheets get no paper wealth from inflation.
Relatively speaking, they get poorer.
Over time, the poor get poorer in real terms also … as the costs of housing, energy, food, and products of all types goes UP faster than their incomes.
The financial system is the ROOT cause of income inequality.
It's also the fastest path to wealth for those who can use long-term debt to acquire long-term income producing assets … like real estate.
Sure, we know there's cronyism, regulatory barriers that protect big corporations from competition, tax loopholes, insider trading, and all kinds of unfairness helping the rich get richer.
You need to be an insider to play that game successfully.
But real estate is available to almost everyone.  It's a sacred cow of sorts.  It's hard to manipulate, and most everyone in power protects it.
So the sooner Main Street pulls its money out of Wall Street and takes advantage of real estate … the sooner the playing field gets flatter and fairer for Main Streeters.
It's why we love real estate.  It's why we teach syndication.
MAYBE someday the politicians will quit arguing with each other and really fix the system.  We'll keep breathing in and out.
Meanwhile, we encourage YOU to take what the system gives you … and do it in a way that adds a lot of value to Main Street.
Until next time … good investing!
More From The Real Estate Guys™…
The Real Estate Guys™ radio show and podcast provides real estate investing news, education, training, and resources to help real estate investors succeed.
It's tax time!
For most people, the month before April 15 is the only time they think about taxes. Today, we'll chat with Tom Wheelwright, CPA, about why you should change your mindset.
We'll discuss the implications of the recent tax reform bill and how YOU can plan strategically to bring down your taxes — and increase your wealth.
Taxes are the price you pay for making an income … but that doesn't mean you can't manage your tax liability and get smart about how much you're paying.
In this episode of The Real Estate Guys™ show you'll hear from:
Your tax-talking host, 

Robert Helms

His taxing co-host, 

Russell Gray

Tax advisor for real estate investors

Tom Wheelwright, CPA
---
Listen
---
Subscribe
Broadcasting since 1997 with over 300 episodes on iTunes!
---
Review
When you give us a positive review on iTunes you help us continue to bring you high caliber guests and attract new listeners. It's easy and takes just a minute! (Don't know how? Follow these instructions).
Thanks!
---
How does the tax reform bill affect you?
Tom Wheelwright is a personal tax advisor for The Real Estate Guys™ and Robert Kiyosaki. His goal is to help real estate investors build wealth … without losing it all to taxes. He even wrote a book on the subject, Tax-Free Wealth.
Tom has read the new tax law not once, but twice! We're comfortable calling him an expert on the subject.
Is the tax law out to get you? Absolutely not.
Tom says the first few pages of the tax law cover ways to raise revenue. The rest is a series of incentives … and that's true in EVERY country.
If you want to know what your government wants you to do, look at the tax law. Take a closer look, and you'll see built-in real estate incentives.
That's because real estate is the preferred investment vehicle for many governments. Why? Because it provides necessary housing.
The tax law gives you a ROAD MAP to reduce your taxes.
So, instead of complaining about how the government is taking all your money and then doing nothing about it, PARTNER with the government. Figure out what incentives are available … then take advantage of them.
What about the 2018 tax reform? Tom says to remember that some parts of the bill are effective retroactively. For example, if you bought a car between October and the end of the year, you may have a big tax break coming.
By using the home office deduction, you can double your car purchase deduction. A big key for April 15, says Tom, is to make sure you take ALL the deductions you're entitled to.
And don't get worried about the impacts of the new tax bill. Tax changes move slowly. Realize that your tax strategy and your investment strategy impact each other … and recruit an accountant to help you fine-tune your plan.
Start thinking about next year's taxes NOW
We asked Tom how to approach next year's taxes in light of this year's reform.
"There are so many big changes," says Tom.
For example, Section 179 now applies to residential real estate. This allows you to deduct equipment … including roofs, HVAC systems, security systems, and more.
So when you're improving your properties, an important factor to take into consideration is the tax impact and potential deductions.
Another huge change is that bonus depreciation now applies to used property. So, you could get a huge deduction in year one.
Another change that affects you is the 20 percent deduction for pass-through businesses. That deduction absolutely applies to real estate investors … if you have a positive net income.
To make sure you're getting maximum benefits, sit down with your tax provider and lay out your plans for the next year. The right tax professional will help you figure where there is the most permanent tax benefit … instead of pushing options that will be lucrative in the long term but counterproductive in the short term.
To do depreciation recapture, Tom says you need to get your tax advisor involved. If you're doing it right, ultimately there should be very little recapture … and thus very little taxable income. To avoid paying taxes on properties, you can do a 1031 tax exchange.
And as every real estate investor knows, borrowing does not create taxable income.
How to choose the right tax advisor
When speaking at conferences, Tom likes to ask whether attendees' accountants have told them NOT to take the home office deduction.
If the answer is yes, that's a sign you're ready for a new accountant. "You don't want an accountant who is afraid of the IRS," says Tom.
HOW you pick a tax advisor depends on WHAT you want one for. If you want someone to record historical information, any accountant will do.
But if you want someone to reduce your taxes going forward, you should look for someone who asks you questions about what is happening now and what will happen in the future.
It's essential that you're paying attention to the future … because your tax picture WILL change. According to Tom, "Most people have really good business strategy, but almost no investment strategy."
A good tax advisor will help you project what will happen 5-10 years down the road. Why? Because you can't change the past … but you can change the future.
The right tax professional will also reach out to you with updates on a regular basis. You shouldn't have to bug him or her to get information.
Outside of your spouse, your tax advisor will have more impact on yourself, your future, and your financial situation than any other person. So build a relationship with an excellent tax professional.
And if your current accountant doesn't sound like the professional we've described above … you may have outgrown them.  
Want to know more about how to choose the right tax professional? In his book, Tax-Free Wealth, Tom describes 10 questions you should ask your accountant … and 10 questions your accountant should ask you! He's making this chapter free to listeners of The Real Estate Guys™ radio show. Listen in to the show to find out how to get your complimentary copy!
More about our favorite wealth strategist
We also asked Tom about his new platform, WealthAbility. The site is a collection of tools and educational resources to help people like YOU earn more … and pay less in taxes.
The platform is paired with a global network of accountants and firms that understand tax-free wealth strategies.
If you want to hear more from Tom, check out WealthAbility or his wealth strategy firm, ProVision™. Also consider coming to our brand-new Future of Money and Wealth conference, where Tom will be a speaker.
Some final words of wisdom
Remember that different investments have different tax ramifications. Gold and silver is very different from real estate. A couple single-family investments will be very different than a dozen multifamily properties.
And residential real estate is a world away from commercial. Whatever investment class you choose, don't forget … there's always a tax advantage.
One thing we know about taxes … "Experts predict tax laws will always change OR stay the same in the future," says Robert. Pretty hard to argue with, right?
People in and outside of the government will always try to manipulate markets to get certain incomes. It's your job to set your prejudices aside and focus on the best outcome.
There will be losses … so make sure you're not the one eating them. And there will be winners … make sure you're one of them!
It all starts by getting connected with the right ideas, the right people, and the right environment. That includes that right tax advisor!
---
More From The Real Estate Guys™…
The Real Estate Guys™ radio show and podcast provides real estate investing news, education, training and resources to help real estate investors succeed.
Lost in all the hype over Bitcoin and a red-hot stock market are the millions of people whose real incomes and purchasing power are slipping backwards.
These are the folks falling into the wealth inequality chasm … which has largely been created by the financialization of the economy.
"Financialization" is wonk talk for "making money" by not doing anything more than trading paper …
… as opposed to actually producing goods and services that benefit people.
You can't eat, enjoy, be healed or entertained by paper trading profits.
All you can do is spend those profits to buy real goods and services … assuming someone else gets up and creates them.
But to high-level lever pullers, goosing financialization is a way to move numbers … like the Dow Jones … without a corresponding level of ACTUAL productivity.
We understand the THEORY is all these paper profits will make their way into spending … thereby creating demand for products and services and stimulating productivity.
But just like high-priced real estate doesn't mean higher rents (it's the other way around), a booming stock market doesn't necessarily mean more jobs and productivity.
Of course, no one in charge is asking our opinion.  The lever-pullers act according to what they believe.
We don't need to agree.  But we do need to understand.
Low interest rates are the fuel of financialization … and loose money from low interest rates can cause asset prices to bubble up … sometimes to all-time highs.
Don't get us wrong.  Bubbles are great … IF you own bubbling assets like stocks, real estate, and now Bitcoin.
But if you're Joe Sixpack, or an underemployed Millennial with college debt, living paycheck to paycheck … and you don't own any of these assets … you don't get to sip the bubbly at the asset party.
Meanwhile rising costs of essentials like rent and healthcare are taking bigger bites out of the household budget.    Not surprisingly, people are going further into debt.
Some pundits say consumers are taking on more debt because they're feeling better about the economy.  Maybe.
But with credit card interest rates rising and defaults increasing, it seems to us the consumer is having a hard time.
Meanwhile, home ownership remains at historically low levels.  That's millions of people heading into retirement without the benefit of home equity.
So it seems many Main Street Americans have a prosperity problem.
When we interviewed then-presidential candidate Donald Trump and asked him about his plan for homeownership, he gave us a one word answer … "jobs."
In the meantime, while now-President Trump works on jobs … we think the forces pushing against Main Street prosperity remain fairly formidable.
While we're waiting for Washington and Fed prosperity policies to trickle down to Main Street … local municipalities are making some interesting moves …
… which have the potential to affect a popular real estate investing niche.
Check out this headline from an article recently published on the PEW 
Charitable Trusts website …
Why Some Cities Are Buying Trailer Parks
This article is worth reading … whether you're personally interested in mobile home parks or not.  For now, here are a couple of select excerpts …
"… rising prices are prompting park owners to sell their land to developers …"
"… localities, desperate to hang on to homes middle- and working-class people can afford, have stepped in to buy parks, fix them up, and transfer ownership to residents or to a nonprofit on conditions that rents be kept low."
If you're not familiar with mobile homes (sometimes called "trailer" homes), it's a very interesting and potentially profitable niche.
Typically, the land is referred to as the "park" … like a big parking lot … where the individual mobile homes are parked.
The residents usually own the structure (the home) and pay rent to the land owner for the parking space the structure sits on.
It can be a great niche because the structure is owned by the tenant …  and so do the costs for maintenance and repairs.  Great!
Also, because the structure is more permanent than mobile, the tenancies tend to be long term.  This means less vacancy and turnover expenses.  Great again.
The park owner (the landlord) collects rent and is primarily responsible for infrastructure and common area maintenance.
We really like the mobile home niche because we expect affordable areas and product types will increase in demand based on economic conditions and demographics.
So what are the take-aways from this week's musings?
First, Main Street USA is still struggling in terms of real income and standard of living.  This will have a direct impact on their housing choices.
We also think this affirms our contention that demand for affordable product types and markets will grow.
We think both mobile home parks and apartments … and their owners … will likely be among the beneficiaries.
Of course, this is a drum we've been pounding for quite a while.
What's new is that cities and counties … "localities" … are stepping in and competing with investors to acquire mobile home parks.
These are potentially deep-pocketed players not concerned with profitability, so they're both capable and potentially willing to bid up prices to unrealistic levels.
Think about it.
If the reason the government is stepping in to buy the park is because "rising prices are prompting park owners to sell their land to developers" …
… they'll need to bid MORE than the developers to get the park.
And if the plan is to keep rents DOWN, the deal can't possibly make financial sense without subsidies from somewhere … presumably the local taxpayers.
Hopefully the local voters are okay with this.  But we suppose that's the politicians' problem.
Meanwhile, we're guessing our friends who've been pouring money into mobile home parks are probably smiling.
After all, while mobile home parks crank our great cash flows, they're also a long-term land banking play.
Eventually, the path of progress or demand drives up the value of the land.  It's always fun to get in position ahead of the crowd … and even better when being early still cash flows.
This also bolsters our argument that the right real estate is a winner in both good times and bad.
In this case, increased demand for affordable housing due to soft real economic growth at the working-class level …  is potentially increasing mobile home rents and asset values.
Of course, in good times, everything goes up, including the demand for developable land … whether it's land under your C-class apartments or your mobile home park.
The moral of the story is even bad times can be good times for strategic real estate investors because people will ALWAYS need affordable housing in ANY economy.
Until next time … good investing!
---
 More From The Real Estate Guys™…
The Real Estate Guys™ radio show and podcast provides real estate investing news, education, training, and resources to help real estate investors succeed.
There's a BIG story developing … something we've been tracking for years …
… which might be about to create a SEA CHANGE for investors all over the world … including YOU.
Here's a headline you SHOULD be aware of but might have missed …
China sees new world order with oil benchmark backed by gold – Nikkei Asian Review, September 1, 2017 
There's SO much to say here, it's hard to know where to start.
We'll hit some highlights … and refer you back to some of our previous coverage of this VERY important topic.
First, let's quickly consider …
WHY this matters to real estate investors … 
If you denominate your net worth, assets, debt, or income in U.S. dollars, then you should care VERY MUCH about the future and health of the dollar.
Ditto if you utilize debt or care about the impact of interest rates (and you should) … on your mortgages, the stock and bond markets, as well as the overall economy.
And if you're an American or invest solely in the U.S., the health of the U.S. dollar and economy should be of even GREATER interest to you.
So yes, what China is doing with gold and oil matters a LOT to real estate investors … especially in the United States.
What's the big deal?
First, this recent move by China is the latest in a long series of moves they've been making to undermine the role of the U.S. dollar as the world's reserve currency.
This is something we've been tracking since 2009, when we first read about China's concerns about U.S. debt and interest rate policy.
We continued to track China's actions and made this the focus of our remarks in our 2013 presentation at the New Orleans Investment Conference.
Shortly thereafter, we expanded on the situation in our special report on Real Asset Investing.
We've also talked about it on our radio show and in our blog.
So if you're new to this whole subject, we recommend you go back and review those reports, broadcasts and blogs.
For now, just understand China has been overtly, aggressively and systematically working to undermine the U.S. dollar's uniquely powerful role in global finance.
This latest move is a HUGE next step in unseating the dollar's dominance.
The rise and (potential) fall of the U.S. dollar …
If you're unfamiliar with U.S. dollar history, schedule some time to study it.  It's too big a topic to unpack here.
For now, we'll simply point out that the U.S. dollar was originally backed by gold from its inception and when it ascended into its role as the world's reserve currency at Bretton Woods in 1944.
The gold backing was broken in August 1971 when then-U.S. president Richard Nixon defaulted on Bretton Woods.  Gold soared and the dollar crashed.
The U.S. quickly cut a deal with Saudi Arabia … where the Saudis would use their influence to force oil shipments to be settled in U.S. dollars.
This "petro-dollar" deal created a huge and persistent demand for dollars …
… and protecting the petro-dollar has been a focus of U.S. foreign and trade policy ever since.
To further bolster the dollar, then-Fed chair Paul Volcker jacked-up interest rates to over 20%, which had a profound impact on the U.S. economy … and real estate.
All this to say … gold, oil, the dollar, and interest rates all impact each other … and have been VERY important to maintaining U.S. dominance around the world.
So it's no surprise other countries looking to increase their influence in the world are interested in all those things … and you probably should be as well.
Chinese currency to be backed by gold …
So let's take a look at some of the notable statements in the news article …
"Yuan-denominated contact will let exporters circumvent US dollar"
"Yuan-denominated gold futures have been traded on the Shanghai Gold exchange as part of the country's effort to reduce the pricing power of the U.S. dollar"
"China is expected shortly to launch a crude oil futures contract priced in yuan and convertible into gold … could be a game-changer for the industry."
"… will allow exporters such as Russia and Iran to circumvent U.S. sanctions …"
"… China says the yuan will be fully convertible into gold in exchanges in Shanghai and Honk Kong."
Think about this …
When oil exporters … like Iran, Russia and Venezuela… can circumvent the U.S. dollar in oil trade … and get GOLD instead of U.S. paper which can be printed out of thin air …
…which do YOU think they'll choose?
And how influential will U.S. sanctions be (i.e., getting locked out of the U.S. dollar and banking system) when countries can do business without the dollar?
How important will GOLD become as more and more international trade settles in gold-backed yuan instead of nothing-backed dollars?
How unimportant will dollars become?  Where will the bid move?
Is THIS why gold has been moving up lately?  Is this why the dollar has been falling?
Why did U.S. Treasury Secretary Mnuchin pay "a rare official visit" to Fort Knox and subsequently tweet, "Glad gold is safe!"?  All of the sudden gold is interesting to the Treasury?
Meanwhile, Germany recently completed a repatriation of a big chunk of their gold … ahead of schedule.  Maybe the rush is to pacify voters in the upcoming election … or maybe there's another reason?
Of course, way back when China began publicly expressing concerns about the U.S. dollar … and taking steps to mitigate its own exposure to dollar denominated assets …
… several countries joined Germany in taking steps to repatriate their gold from foreign hands.  That feels a lot like a "run" on the bank … and it began long before any of the current elections.
Besides, if gold is really just a barbarous relic with no role in modern finance as some claim … then why all the fuss?
As you can see, this all raises a LOT of questions. 
What's an investor to do?
First, simply understand the fate of the dollar has a PROFOUND impact on anyone who earns, saves, invests or borrows in dollars.
If that's you, then this is an IMPORTANT topic for YOU to pay attention to.
Next, be encouraged there are investment strategies which you can use to mitigate risk and generate profits … even in the face of a falling dollar.
We discuss some of these in our special report on Real Asset Investing.
Get and stay connected and informed.  That's why we attend the New Orleans Investment Conference and produce the Investor Summit at Sea.
Right now, it's more important than EVER to attend events like these.
It's where you hear from thought leaders, focus deeply on important topics, get into great conversations with like-minded people and subject matter experts …
… and form valuable relationships with people who can help you implement useful strategies.
The WORST thing you can do is ignore it all and hope nothing's going to change. The world is changing whether you know it, like it, or understand it.
How you choose to respond will determine how it changes for you.
Until next time … good investing!
---
 More From The Real Estate Guys™…
The Real Estate Guys™ radio show and podcast provides real estate investing news, education, training and resources to help real estate investors succeed.