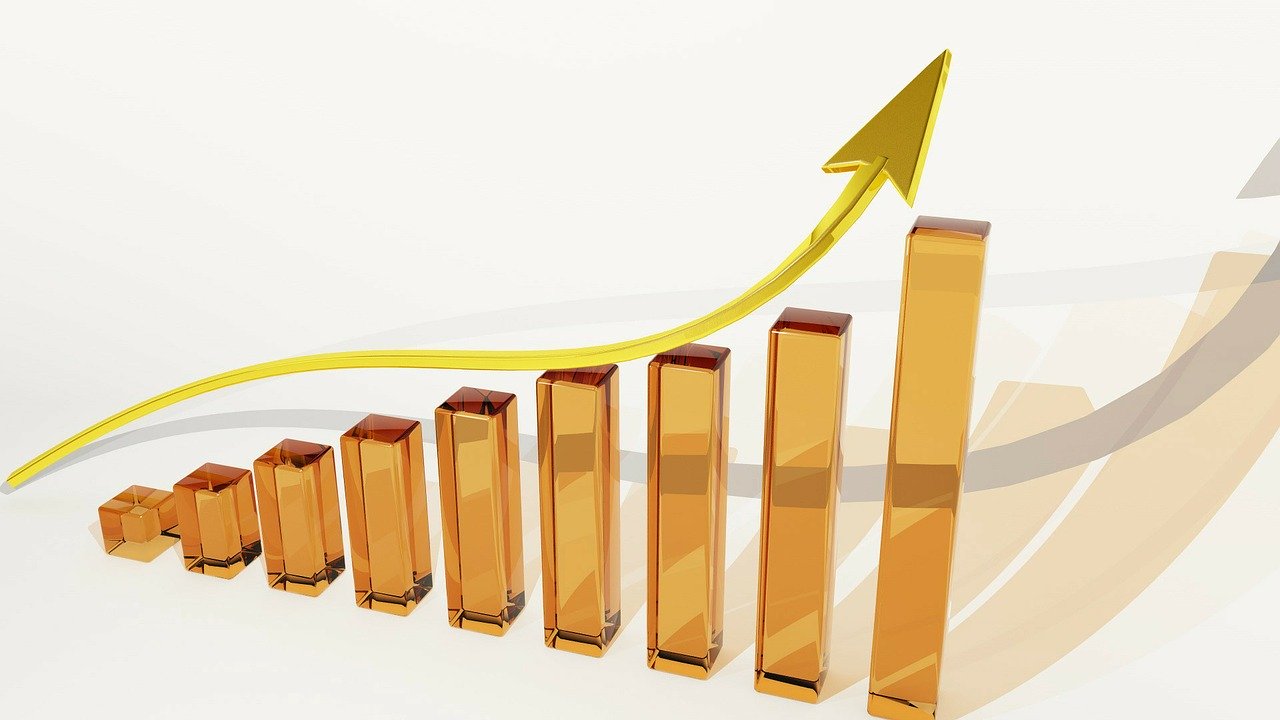 When things are moving fast, windows of opportunity open and close quickly. Those not aware and prepared either miss a good thing … or step in a bad thing. Yuck.
Headlines are SCREAMING right now. Things are moving FAST. But in all the noise, messages can be missed.
We're certainly not experts … just two guys with microphones, curious minds, years of experience, a big tribe of brilliant friends, and a few thoughts.
But here's what's on our radar this week …
In the category of "this makes no sense", the winners are …
Mortgage rates hit new record low as COVID news grows uglier
– MoneyWise via Yahoo Finance, 8/4/20
Interest rates are risk premiums on capital. When you take a bigger risk, you expect a bigger reward. While we love to borrow at low rates …
How in the world do record low interest rates accurately reflect the growing risk of defaults, bankruptcies, inflation and financial system collapse?
Hint: They don't. So something else must be at play …
Stocks tick higher; Treasury yields sink
– Associated Press via Times Union, 8/4/20
In theory, owning stocks is like being a silent partner in a viable, profitable business. Profitable enterprises with bright prospects should fetch a premium.
But today, entire economies are locked down or constricted by edict, untenable regulations, fear of contagion or lawsuit, or (fill in the blank).
So MAYBE companies facing severe headwinds get temporary credit for laying everyone off. But you can't cut your way to growth.
More likely, the Fed is propping things up with Greenspan Put 4.0.
As for Treasuries …
When YOU get over-extended … with growing loan balances, dropping income, borrowing just to make interest payments …
… do lenders INCREASE your credit limit and LOWER your rate?
Of course not. That's stupid and reckless on their part.
Yet somehow Uncle Sam gets to borrow more and more and more … and is rewarded with LOWER rates?
It makes NO sense … UNLESS …
Maybe the rest of the world is even MORE afraid of their OWN currency failing and are piling into Treasuries as a "safer" haven.
But headlines say the dollar is falling to a 3-year low against other currencies.
Maybe the Fed is bidding up Treasuries … and thereby pushing down yields.
(Just like apartment investors bidding up prices and pushing down cap rates)
Of course, gold and silver prices suggest investors worldwide are seeking shelter … not in the dollar or dollar-denominated Treasuries … but in something a little more shiny.
Meanwhile, speaking of gold …
In the category of "Duh. What took so long?" and "Uh oh." ….
Gold logs fresh record high near $2,050
– MarketWatch via MSN Money, 8/5/20
Anyone who attended or watched the recordings of Future of Money and Wealth Conference in 2018 saw this coming 2 years in advance.
(By the way, the "appreciation" on just ONE ounce of gold purchased in Spring 2018 after the conference … would pay DOUBLE the price of the video series. For all those who "saved" by skipping the recordings. Just sayin' …)
Candidly, we're surprised it took this long.
Of course, when you understand the important difference between money and currency, you realize gold didn't go "up" … the dollar FELL.
Seems like a big money "no confidence" vote on greenbacks. Makes sense.
It's like a Picasso or Rembrandt painting. An original is rare and valuable. Limited edition prints are somewhat rare and therefore somewhat valuable.
But do you want to invest in a copy of a painting they printed trillions of … and are still printing? Perhaps if an unsophisticated "collector" can be duped into buying it from you on the mistaken belief it's "limited edition".
Are YOU collecting prints of dead presidents thinking they're "limited edition"?
Gold is saying the world is concerned about the TRILLIONS of dollars being printed. They're realizing dollars aren't "limited edition".
That's probably why gold just punched through $2000 like Superman crashing through sheetrock to save Lois Lane.
Sure. Some gold bugs are giddy. Gold to the moon!
But Peter Schiff, who's one of the biggest proponents of gold we know, says on his latest podcast …
" … gold's move above $2,000 is not a cause for celebration … the move portends extreme economic hardship for most Americans."
Gold's price is a CLUE about the future of the dollar. And we're guessing you earn, borrow, save, invest, and measure your net worth in dollars.
Most Americans have only ONE measuring stick … dollars.
But as we've been saying … and delve into with our expert panelists in the JUST RELEASED 13-episode COVID-19 Crisis Investing Series …
… the ONGOING health crisis has triggered an ONGOING economic crisis, which (based on the Fed's behavior) … threatens to trigger a SEVERE financial system crisis (making 2008 look tiny) …
… which, (based on gold's behavior) threatens to trigger a severe dollar crisis.
So yeah. Maybe not so good.
In the category of "bad news can be good news" …
Housing Demand Strong, But Other Economic Recovery Signs Point Down
– Globe Street, 8/3/20
"Sales of existing and new homes increased significantly in June, and data points to stable demand for housing, according to a report by Bank of America."
Home Depot To Open 3 New Distribution Centers In Georgia; To Add Jobs
– Nasdaq, 8/5/20
Granted, we're using a BIG magnifier to read between the lines … but think about this …
Most of the United States has been put in time out at home. Many small businesses have moved home. Home is a bigger part of people's lives than in the past.
There's also a percentage of people who've decided their safest investment in uncertain times is the right roof over their heads.
And while we're admittedly biased, we're guessing more than a few folks are looking for a place to store wealth that's closer to home and more tangible.
When times get tough, investors tend to get REAL … as in REAL estate and REAL assets.
And based on our Boots on the Ground conversations with our network around the country, inventory is low, demand is high, while rents and collections are good.
So while macro numbers … where they throw the disastrous markets in with the good … might make the overall numbers soft …
… our anecdotal observation is there's still solid opportunity in residential real estate … in the right markets with the right teams.

In fact, some markets are seeing an influx of people coming in from high tax, high cost states to enjoy low cost, low tax warm weather and a nicer lifestyle.
All much easier now that working remotely is the rule and not the exception.
So in addition to investors potentially seeking shelter in real estate, the Home Depot story simply illustrates that even in downturns, there are pockets of opportunity.
And an already great opportunity that just got BETTER is syndication … raising money from private investors to do bigger deals and build diversified portfolios.
Think about it …
TRILLIONS of new dollars are funneling into the economy … leading to rising stock AND bond prices, which makes NO sense apart from Fed "influence".
As stock and bond investors wake up to their perilous position to seek REAL assets … and gold and housing says it's already starting at both the big and small money level …
… a chunk of those trillions will be open to Main Street alternatives …
… including equity (for tax breaks, inflation protection, capital preservation and growth) … and debt (real yields above inflation and backed by real collateral).
So while the rest of the world might be wondering what to do next, we think the headlines are providing strategic guidance … for those paying attention.
Until next time …. Good investing
As Ernest Hemingway famously wrote in The Sun Also Rises …
"How did you go bankrupt?"
"Two ways: Gradually, then suddenly."
Of course, this isn't the only great excerpt from this classic book …
"Everyone behaves badly … given the chance."
These two excerpts sum up the world's financial condition … and the policymakers who've been driving the ship … into the ground.
More of Hemingway's writings seem fitting for this day and age …
"You can't get away from yourself by moving from one place to another."
"Do you ever get the feeling that all your life is going by and you're not taking advantage of it?"
Ahhh … where to begin?
Last time, we said silver is signaling weakness in the dollar, which at the time was the only currency not already at all-time lows against gold.
Of course, the ink was barely dry on our computer screen when the dollar dropped hard against gold … as gold blew through its record high in dollars to flirt with $2000 an ounce.
If you agree with J.P. Morgan when he told Congress, "gold is money" … which relegates the dollar to merely a currency useful for trading (at best) …
… then you probably understand gold didn't move. The dollar fell.
Of course, ever since Nixon broke the global gold standard in 1971, currencies "float" … which means currencies change value in relation to each other.
If that's confusing, that's because it is. And when you lose your bearings, it's hard to tell up from down.
Imagine jumping out of an airplane with a team of skydivers. You're all in free fall. But as you look at each other, you appear to be floating together.
But if someone opens their chute and slows their descent while you don't … from your vantage point, they went UP. But did they?
Of course not. They're just falling more slowly than you.
The reference point of the solid ground rising up below is how you know. The ground appears to be rising, but it's not moving up. You're falling. And so is the person who pulled their chute and appears to you to be rising.
So if you've ever wondered how gold could be rising in one currency and falling in another, now you know.
Gold is the solid reference point which exposes what's really happening with currencies. It's accountability.
That's why we watch it … and think you should too.
Right now, gold is shining a bright light on something all investors … real estate and otherwise … should be paying attention to.
But don't take our word for it. Check out these recent headlines …
Goldman Sachs boosts gold price target, says the dollar's reserve status is at risk
– Yahoo Finance, 7/28/20
Goldman warns the dollar's grip on global markets might be over
– Bloomberg, 7/28/20
US dollar at risk of sudden collapse? Ex-IMF official warns "blow-up event" could sink currency as debt mounts
– South China Morning Post, 7/24/20
How might the dollar lose its reserve status? How might America go bankrupt?
Gradually. Then suddenly.
Meanwhile, professional money watchers are baffled …
Gold prices hit all-time high, and it's a bit of a mystery why
– MoneyWatch via CBS News – 7/28/20
Yes. Things make no sense when you have the wrong reference point.
When you can't think outside the dollar … when you think the dollar is eternal, immovable, invincible, the center of the monetary solar system … it's confusing.
A similar confusion plagued astronomers who believed the sun and planets revolved around the Earth …
Retrograde motion [planets moving backwards in orbit] … had early astronomers … thoroughly confused … it was impossible for them to come up with a solution that also fit with the popular idea that Earth was the center of the solar system. Not until … Copernicus placed the sun at the center of the solar system did all that retrograde motion suddenly make sense. – Livescience
We've previously discussed ways real estate investors can be directly affected by a falling dollar. So we won't repeat that here.
But it's not just real estate investors affected. It's everyone everywhere …
King dollar's decline ripples across the globe
–Reuters, 7/28/20
" … adding fuel to a global momentum rally that has boosted prices for everything from technology stocks to gold."
No wonder Americans are enamored of the stock market … even in the midst of what is likely an economic depression, everything is UP … in dollar terms.
It makes no sense.
This is "asset price inflation" in NOMINAL terms … it takes more dollars to buy the same assets. "Nominal" means in numbers … unadjusted for inflation.
So the nominal value of a 3-bedroom house might go from $50,000 to $250,000. But the actual utility value … how many people it will sleep … is exactly the same. The house isn't worth more in the real world.
Obviously, when you measure your entire everything in a currency whose value fluctuates, it's easy to suffer from "nominal" confusion.
In fact, bankers and politicians make their living on creating and capitalizing on nominal confusion.
Nominal confusion tricks people and societies whose wealth is falling and economies are shrinking into thinking their wealth and economies are growing.
Because they are growing … in nominal terms … denominated in dollars. But there aren't more jobs, more production, more real world value.
Nominal distortions can show "growth" in dollars, while employment, production, and purchasing power all fall.
In real world metrics, wealth is shrinking. The only thing growing is the number of dollars. Trillions of them in fact. Conjured out of thin air.
The cure to nominal confusion is to think outside the dollar …
When you ask Ken McElroy (Robert Kiyosaki's Rich Dad Advisor for Real Estate) how much real estate he owns … he doesn't tell you a dollar amount … or even how many properties.
Instead, Kenny tells you how many "doors" he owns. He measures his wealth by doors.
Doors represent the REAL asset … a tenant who goes to work every day and earns a paycheck and sends a third of it to Ken and his investors as rent.
THAT is real wealth.
If you own a 32-door apartment, you have 32 tenants. If you paid $1 million and it goes "up" to $2 million, it's nice. Equity happens.
But you still have only 32 tenants. You didn't add anything of real value.
And if everything else is going "up" too, your extra million may not make you relatively richer.
It's only when you use debt to magnify equity growth faster than inflation that you can become relatively richer.
When you denominate your wealth in units of REAL value … ounces of gold and silver, acres of land, barrels of oil production, tons of agricultural production, number of tenants …
… it doesn't matter whether you trade in dollars, yuan, SDRs, bitcoin, buckskins, banana peels, or seashells.
REAL assets always have REAL value relative to each other. And when you add units of REAL value to your portfolio, your relative wealth grows.
It's not about collecting dollars. It's about collecting real assets.
"Assets minus liabilities equals net worth" works in accounting class and bank loan applications, but not in the real world.
Otherwise, the Federal Reserve could just print trillions of dollars inflate asset prices, and make the United States and Americans rich … nominally.
But it's the only tool in the Fed's kit, so they're printing away. But precious metals say the world isn't buying it.
Or more accurately, they're not buying the dollar.
On Main Street, there are folks who look at their Wall Street produced financial statements and THINK they're rich.
They're nominally confused. If you own 100 shares of stock in a company whose sales and profits are declining … but the share price doubles in dollars …
… you still own 100 shares of a failing company. How are you richer?
Meanwhile, there are thousands of millionaire-next-door real estate investors with 20-30% of their tenants' income flowing to them each month … often tax-free … who are richer in a more real, resilient way.
Of course, a depressed economy creates challenges for real estate investors too. There's no easy street in a crisis.
But we don't think you need to be afraid of a falling dollar. Just prepared. In fact, if you play it right, you'll probably end up doing quite well.
Income property, mortgages and precious metals in the right combination are arguably the ideal tools to short a falling dollar and build real relative wealth.
We'll have more to say on this very soon … stay tuned.
Meanwhile, keep your head in the game. The world is changing from gradually to suddenly.
This isn't the time to "Wait and See". It's time to "Think and Do".
It sounds BAD… but it can be VERY good …
As we write, silver is soaring … from $18 to $23 (a 27% gain) in just a few days.
Equity happens … in metals too!
We've been talking about precious metals for years. Watching metals is one of the important lessons from the 2008 crisis.
What do rising silver prices mean to real estate investors?
First, silver and gold are important financial system gauges … providing valuable clues about the future of money and wealth.
Precious metals are considered attractive alternatives to dollars in the bank … and to equity in real estate as vehicles to store wealth.
Precious metals tend to combine the best features of both cash and real estate equity. There's a LOT more to say on this, but we'll save it for another day.
For now, remember real estate equity is illiquid … exposed to creditors and predators … and hard to protect in a foreclosure.
Meanwhile, dollars have a long history of losing value. It's a big reason why equity happens and leveraged real estate is a great investment.
Also, dollars stored in a bank are subject to nasty things called counterparty risk and bail-ins … which few depositors are aware of. It's a reward-free risk.
Of course, converting real estate equity and dollars into precious metals mitigates many of these risks. And done right, this strategy can significantly outgrow inflation and help you build resilient wealth.
This is a hot topic right now, so we're preparing a tutorial on it. To be notified when it's ready, email [email protected].
Meanwhile, back to the clues in the news and soaring silver prices …
Gold and silver are considered "monetary" metals. They're money.
Many people confuse "money" with "currency" because they used to be one and the same.
But money and currency are divorced now. Strategies which worked when they were married don't work so well today.
The lesson is … when fundamental parts of the financial system change, strategies, and tactics should be updated.
Right now, rising silver prices could be foreshadowing a fundamental shift we've been watching for.
Gold's already there, which makes silver's move noteworthy because …
Gold and silver are similar … but different.
It's kind of like the penthouse and the warehouse.
While gold gets to prance around at the "monetary metal" ball … hobnobbing with central banks and uber-rich investors …
… silver is often relegated to working-class status as an "industrial metal".
This is because silver is cheaper than gold and is an essential component in many products, including solar panels and cell phones.
So while gold finds its way into fancy jewelry and safe deposit boxes … silver ends up conducting electrical current before being buried in a landfill.
But sometimes Cinderella silver gets invited to the monetary ball. And it looks like it just happened.
It's a safe bet industry is suppressed. Lock-downs do that. So the big spike in silver probably isn't due to industrial demand.
Of course, we're not precious metals experts, but we know several.
One of our favorite commentators monitors an esoteric metric which helps distinguish paper trading from physical demand. It's an important distinction we'll delve into shortly.
In a recent article, Keith Weiner writes …
"… the [silver] buying which drove the price up so much was … buying of physical metal."
What does this mean and why does it matter?
Seems to us if physical demand is up, and it's not from industrial demand, then it may be silver is now on the MONETARY metal bandwagon.
That is, people and institutions could be buying silver to stack in their safes.
Perhaps a clue that dollar holders are losing faith in the dollar. And there are several trillion reasons why this would be.
Of course, gold's surge supports this. Gold is quickly approaching the all-time high last reached in 2011.
As we noted then, central banks bought physical gold in record amounts in 2019. As the ultimate currency insiders, maybe they knew something?
In any case, it seems today more people are trading in dollars for gold.
If true, you'd expect dollar weakness … and along comes this Reuters headline …
Battered U.S. dollar 'hanging by a thread' as coronavirus cases grow
Here's the concern … something we've watched for a while …
The primary reason the Federal Reserve can create unlimited dollars without disaster (think Zimbabwe or Venezuela) is the U.S. dollar reigns as the world's reserve currency.
This "exorbitant privilege" creates huge demand for dollars all over the world.
So although those newbie dollars might be Made in the USA (who says we don't make anything?) …
… but they're funneled around the globe through federal spending on military, foreign aid, international loans, and a host of the things.
Even those stimulus dollars deposited directly into citizens' checkbooks find their way to China … as consumers buy Chinese stuff from Wal-Mart and Amazon. U.S. trade deficits funnel dollars overseas.
This means Americans don't feel the full devaluation of their dollars … the rest of the world soaks up much of the excess.
But consider this …
If sending dollars overseas suppresses domestic inflation, what happens if (when) those excess dollars come back?
Ironically, as chronicled in our Real Asset Investing Report … China is leading the charge to de-dollarize the world. Russia's on board too.
Rising gold prices … and now soaring silver prices combined with physical demand … could be indicators of a growing migration out of dollars.
This is a big deal when set against the backdrop of unprecedented Fed printing … and public officials' denials. Pay no attention to that man behind the curtain!
In 2008, we were told the sub-prime problem was contained … how'd that work out?
'We want a stable dollar,' says U.S. Treasury Secretary Mnuchin: 'It is the reserve currency of the world and we're going to protect that'

– MarketWatch, 7/23/20
Here's the problem …
The way we understand it, to save a struggling financial system, the Fed MUST create MANY TRILLIONS of fresh dollars … more than ever.
Those new dollars buy bonds to suppress interest rates … another topic we've addressed before.
Of course, as long as enough people trust and accept all these brand-new dollars, it's business as usual.
BUT if dollar-holders revolt, then a lot of SHIFT HAPPENS …
Interest rates could rise. When lenders think they'll get paid back with highly depreciated dollars, they'll demand compensation.
Are you prepared for the possibility of spiking interest rates?
Credit markets could implode. Think 2008 on steroids. Rising rates are kryptonite to the mighty-but-leveraged balance sheets of nearly every financial player.
Are you prepared for a world without cheap and abundant credit?
Commodity and energy prices could rise faster from inflation than they drop from depreciation based on depressed demand.
Are you prepared for tenants to have more of their income consumed by food and energy?
We're not saying all of this will happen … maybe none of it will. But there are rational reasons to think it could.
As we often say …
"Better to be prepared and not have a crisis, than to have a crisis and not be prepared."
Except this time, a crisis isn't a "maybe". It's here … moving methodically through a progression of crises aimed at a currency crisis.
Ironically, the Fed's attempts to stop it could cause it. Peter Schiff has been warning of this for years. Now we're here.
Of course, we certainly don't have all the answers. But we're paying attention and working hard to stay ahead of it.
And it's not all bad.
In fact, there should be a lot of opportunity. We're sad for those who get blind-sided but excited for those of us who are aware and prepared.
Quality properties will likely be available at great bargains … IF you're in a position to purchase them.
Many affluent folks could be looking for syndicators to help them move money out of Wall Street onto Main Street.
The landscape for syndication just got better.
NOW is the time to prepare for these possibilities. But it may require thinking outside the box you've been in for the last decade.
The world is changing in BIG ways … and very fast. Your investing strategy and tactics probably need to change too.
So stay tuned … and we'll keep the ideas and insights coming.
---
Editor's Note: It seems there was a delivery problem with our last muse … either spam filters found the content delicious … or the thought police didn't like our attitude. 😉
"Great read! I'm looking forward to the crisis investing webinar!" – Ben B.
"Excellent article. I highly recommend …" – Jan G.
"Love your info … and your humor!" – Douglas L.
"This is a great one. Is there an online version to share?" – Jason O.
If you happened to miss it and are curious, click here to read now >>
Of course, if you love it … first, tell us (it helps feed our enormous egos) …
… then share with your family, friends, colleagues, neighbors, ex-lovers, personal shoppers, and random strangers walking their dogs past your house.
---
On to our current hot topic of consideration …
Actually, there are too many hot topics to pick a clear winner, so while we're busy ramping up our content creation schedule (that's a tease) …
… here are some notable headlines with short commentary on why we think they're useful for real estate investors.
(You can file all these under "We're not in Kansas anymore.")
According to both World Bank and IMF, as reported by Statista, China is now top of the list of Biggest Economies in the World …
Yes, we realize there are debates about whose is bigger depending on how you measure. But that's majoring in minors.
It's really not size that matters, but quality.
An industrialized economy puts people to work making things. Look around at the labels on just about everything Amazon delivers to you. Made in … where?
A financialized economy puts people to "work" recycling currency … using paychecks to make loan payments, and borrowing to consume … products made somewhere else.
Of course, it's the exorbitant privilege of the dollar's reserve currency status that keeps the financialization game alive. But we'll save that for future discussion.
Meanwhile, if politicians can break the Wall Street wizards' spell over them … (maybe the recent shortage of medicine and masks in a crisis will do the trick)
… there might be a serious effort to re-industrialize the United States.
IF that happens … some markets left for dead after the great manufacturing exodus might be resurrected … or new ones will emerge.
If you can spot the trend early, you can make your move ahead of the influx of capital and people.
Meanwhile, the financial system is starting to show signs of stress …
'This is not a normal recession': 3 large US banks set aside $28 billion to cover potential loan defaults due to the coronavirus pandemic

-Business Insider, 7/14/20
Mariners in pre-tech seafaring kept a lookout perched in the Crow's Nest.
The lookout keeps a 360 degree view out to the horizon, and warns of looming threats like storms, obstacles, or hostile vessels.
In today's world, there are hundreds of financial lookouts … all perched higher than we mere mortal Main Street investors.
If we're correct that the world is only in Act 1 of a 4-part cascading crisis (Act 1 – health crisis, Act 2 – economic crisis) …
Then Act 3 is a financial system crisis … major problems in credit markets and banks.
A financial system crisis happens when debt does bad faster than the system can absorb. It's like when a virus overwhelms your immune system.
The first to know are the borrowers. But unlike public companies, most people and private businesses keep financial woes to themselves.
Next in the "bad debt early notification" food chain are lenders … most notably banks. They see payments coming in late or not at all … long before it's reported.
And according to this Business Insider report, the biggest banks just beefed up loss reserves … by more than any time since 2008.
(Hmmmm …. that date rings a bell … something about a financial crisis …)
"This is not a normal recession." 
– Jamie Dimon, CEO of JP Morgan Chase
Dimon points out that the recessionary piper whose can was kicked down the road by the Fed … is still up ahead on the road we're on. He wants to be paid.
We're not saying Dimon's right. But he's got a vantage point we don't … and clearly, big banks see bad debt rising. Actions speak loudly.
Of course, when debt goes bad, prices collapse … which can be good or bad depending on whether you're a prepared buyer or an unprepared seller.
And it seems savvy investors are starting to smell opportunity …
Non-listed REIT fundraising shows early signs of recovery
– Real Assets Advisor, July 14, 2020
This headline is a little off the mainstream, but sometimes that's where you need to go for news about Main Street real estate investing.
In this case, the news is straight-forward … and not too surprising for anyone who understands shift happens.
After a gruesome May took the shine off a near record first quarter, June inflows into private REITs spiked back up by 83 percent.
Reading between the lines, it seems passive real estate investors see opportunity … and perhaps some safety … in real estate.
Of course, for many years we've been proponents of private syndications …
… for both real estate entrepreneurs as well as passive investors who want the benefits of real estate without getting their hands dirty.
It's notable that private money is already making the move back into real estate.
And speaking of shift happening …
Coronavirus Accelerates Secular Shifts in Structured Finance
– Fitch Ratings, 7/9/20
Okay, this one's a little wonky. But you don't need a PhD to understand.
Remember, we live in a financialized world, so the first place opportunity and problems manifest are in financial markets.
And because we think the financial markets are next in line to feel the wrath of COVID-19 (or the reaction thereto) …
… we're monitoring some of the more esoteric corners of the eco-system.
This Fitch report presents conclusions that are worthy of a closer look …
"Home price growth is likely to increase in areas where home sales and new mortgages are driven by migration to smaller cities or suburban and rural areas."
"Sustained elevated unemployment and economic uncertainty may also mean fewer mortgage applications, particularly for first time buyers. This may increase demand for multifamily and single- family rental properties."
Yes, it's true these people aren't real estate investors … and they're not writing for real estate investors.
They're addressing the research needs of debt investors … people and institutions who invest in derivatives of debt against real estate.
But because they know the debts they invest in are only as good as the ultimate collateral … the property and borrower … they pay attention to the same things you should.
The difference is they have big budgets, fancy computers, super-studious analysts … and they write these reports.
So for simpletons and cheapskates like us, it's easier to cheat off their homework.
Of course, it's certainly not crystal clear. In fact …
"Payment forbearance measures are clouding the credit picture, and high levels of loan modifications or payment holidays are posing challenges …"
Soooo … the bottom line of this commentary … which we conveniently placed at the bottom is …
At both the global macro level and the micro Main Street level, the world is changing bigly and quickly.
But with politicians and bankers manipulating financial markets, currencies, contracts, landlord-tenant law, tax codes, and even the personal freedom to make a living …
… NOTHING is clear. Yet.
It kind of feels like sailing on a big ocean liner operated by an allegedly competent crew … through a sea of icebergs and thick layers of fog.
But not to worry. The nation, the currency, the system are unsinkable. What could go wrong? Right?
Which way to the lifeboats? Just in case …
Most investors don't really know what it means … or what to do about it …
Real estate investors are more likely to be interested in grading slopes than yield curves. And the Fed's balance sheet? That's REALLY esoteric and boring.
BUT … the Fed is the most powerful and influential financial force in the world … affecting the stock and bond markets (where mortgage rates are set), the economy, and even geo-politics.
The Fed seems to prefer hiding in the shadows …
… except when diverting attention from charts like the one below with cryptic congressional testimony and occasional PR appearances on TV.
This chart shows the Fed's ballooning balance sheet …
The numbers might be too small to read, but they're too big to comprehend … with over $7 trillion of assets (nearly double from just 4 months ago).
You may or may not know what it means, but set that aside right now … and just look at the slow and stable trajectory leading into the end of 2008 …
… and the "big" spike at the beginning of 2009.
Bring back any memories?
We found flipping the chart over helps …
Now, instead of looking like a positive, happy, upward trend … it looks more like the way it felt …
… like you were paddling along on a river until late 2008 when … whoosh! You went into a rough patch of white waters.
Then after a bit of a bumpy ride, you settled into a deep but slow descent into "the eye of the storm" (yes, we just mixed the metaphor) where it seemed stable and trending up.
Then some headwind … you might say your momentum was tapering … and then a little teaser turbulence right before …
WHOOSH!!! Over the waterfall.
This is what it FEELS like for investors riding waves of Fed liquidity via "quantitative easing" (Fedspeak for printing unfathomable amounts of dollars).
Of course, the Fed doesn't really "print" … that's so 20th century.
Here's the official explanation straight from Fed Chairman Jerome Powell's appearance on 60 minutes:
60 MINUTES: Fair to say you simply flooded the system with money?
POWELL: Yes. We did. That's another way to think about it. We did.
*** (ANOTHER way to think about it? What's the first way???) ***
60 MINUTES: Where does it come from? Do you just print it?
POWELL: We print it digitally. So as a central bank, we have the ability to create money digitally. And we do that by buying Treasury Bills or bonds or other government guaranteed securities. And that actually increases the money supply.
Hopefully, that's VERY clear.
The Fed, by their own admission, simply conjures dollars out of thin air and uses them to buy government-backed debt.
Keep this in mind when you're perplexed about why the government not only grows its own debt but seems all too willing to guarantee private debt also.
But don't think about all that too much now. Let's focus on the discussion at hand …
The Fed's balance sheet shows HOW MUCH digital money the Fed conjures out of thin air … as reflected by how much government-backed debt they own.
Think about this …
The Fed creates dollars out of thin air at no cost. At this point, it has no value because it cost nothing to create.
Those fresh dollars only become valuable later when someone who did real work and produced a real product or service is willing to trade their product for those previously worthless dollars.
Doesn't seem quite fair to the person doing real work. But that's a rant for another day.
Of course, the Fed doesn't actually put the money directly into circulation. They loan it to the government, who then must spend it into circulation.
Seems like a pretty good deal for the government. They get to spend lots of money to buy nice things … like votes.
If we didn't know better, we'd be tempted to think the Fed and Uncle Sam have a bit of a racket going.
Nah.
So if the Fed prints dollars for free and then loans them to the government, wouldn't this make them separate parties?
Good catch. Yes, they are. Of course, that's also another rant for another day, and not our point right now.
Today, we're less concerned with who the Fed is … and more focused on what they're doing and what it REALLY means to Main Street real estate investors.
It's a bit more complicated than just interest rates and inflation. Sorry. But it's important because what's brewing isn't your run-of-the-mill financial crisis.
Back to our story …
So the Fed prints money from nothing and lends it to Uncle Sam. But when the government borrows money, who pays it back … and how?
Hint: The Federal Reserve, the income tax, and the IRS were all created at the same time as part of the 16th amendment in 1913.
Why?
Well, it seems there was a financial crisis in 1907, and the politicians and their funders decided to "fix" the situation.
Of course, "fix" is a word subject to interpretation …
"Repair, mend" … OR … "to influence the actions, outcome, or effect by improper or illegal methods".
– Merriam-Webster Dictionary
And since we're quoting …
"Never let a crisis go to waste." 
– Saul Alinsky
"Never let a good crisis go to waste."
– Winston Churchill
"You never let a serious crisis go to waste. And what I mean by that it's an opportunity to do things you think you could not do before."
– Rahm Emanuel
You get the idea. Exploitation of a crisis is a standard operating political principle that's been around a long time. And the consequences often land on Main Street.
And speaking of principles that have been around a long time …
"The rich rules over the poor; and the borrower is servant to the lender." 
Proverbs 22:7
Interesting.
We're guessing you're smart enough to put all that together for yourself. Must be nice to print money out of thin air and buy up trillions in debt.
Meanwhile, back on Main Street …
You don't need to be a rocket surgeon to know you can only extract so much tribute … even at zero interest … before the burden is simply too much.
As we noticed last September, there were signs of severe systemic stress BEFORE the COVID-19 crisis hit.
Now everything is moving much faster … so it's important to pay close attention and be ready to react to both the approaching dangers and opportunities.
Obviously, dollars are nearly free right now. It's probably not a bad idea to grab all you can while credit markets are still functioning.
We're noticing small businesses and commercial properties coming on the market at an increased pace … and with "price reduced!" in the pitch.
That's a clue the crisis sale might be starting.
You also may have noticed precious metals are catching a bid in dollar terms. That's talking head jargon for gold and silver prices are going UP on dollar price.
This indicates more dollar-denominated investors are choosing to keep some liquidity in precious metals versus currency.
This makes sense as every other currency in the world is already at all-time lows versus gold (i.e., gold is at all-time highs in every currency except the dollar).
When the Fed is printing trillions of dollars each year … and Uncle Sam is aggressively putting them into circulation … the historical result is a falling dollar.
And despite what you may hear on financial TV … we think it can be strongly argued this is setting up a perfect storm for leveraged income-producing real estate.
Remember, Wall Street and the TV gurus who promote them believe investing is "buy low, sell high".
But real estate investors think "cash flow" … which is the only reliable source of equity. Income creates real equity.
Meanwhile, strategic real asset investors put it all together into a bigger picture …
Real estate (especially residential) is a sector strongly supported by the most powerful constituencies … politicians, bankers, and voters.
That's a lot of love … and a great place in line when emergency help is doled out.
More importantly, debt is the real investment.
Income property mortgages are essentially a big short of the dollar with a great feature: the income from the property makes the payments.
So while you may not be able to print money like the Fed, using the right real estate debt is pretty close. And …
… the Fed is ALWAYS working on making debtors winners.
And when you use debt to convert real estate equity into precious metals, you have a very powerful shield against a falling dollar.
Yes, it's true the dollar is catching the "best last paper currency standing bid" …
… but the dollar's relative strength against other paper currencies at the same time it's showing weakness against gold …
… is a major clue there's some real-world weakness likely coming for the dollar in the not-too-distant future.
Yes, we know this is a lot to absorb. It's why we keep repeating ourselves.
But rather than getting bored, we hope you're getting inspired to study and prepare. This is a whole new ballgame.
This four-phase cascading crisis is still very early in its life-cycle.
It's not the time to succumb to a short attention span.
We're a little late with this week's muse … we've been busy finishing up an EPIC collection of interviews for our soon-to-be-released COVID-19 Crisis Investing Webinar Series.
The original plan was to do a simple webinar with a collection of our big-brained friends. It turned into a MUCH bigger undertaking … in a GREAT way.
Obviously, there's a LOT happening in the economy and financial system right now …
… and the issues are much deeper than debates about wearing masks … or whether tearing down statues falls under the heading of peaceful protests.
Meanwhile, as Americans head into our Independence Day celebration, there's a lot to think about … both at the macro-policy level and the micro-investing strategy level.
Remember … your business and investments operate inside a complex, yet delicate ecology made up of people, resources, organizations, policies, procedures, and a physical environment which sometimes tosses a curveball.
Like your body, this ecology is a finely tuned machine … and though it's often flexible and resilient … it has its limits.
Injury, disfigurement or worse are often on the other side of exceeding limits. Pain is usually the telltale sign you're approaching the danger zone.
Ignoring the warning signs almost always ends badly. Yet even mature adults revert to childlike "covering their eyes" trying to hide from scary realities.
You can ignore reality, but you can't ignore the consequences of ignoring reality.
Of course, pessimists only see the downside and are often paralyzed.
Optimists see only the upside … and sometimes get blindsided by dangers which are obvious in hindsight. We know. We've done it.
As real estate investing legend, Sam Zell says … the secret to success is the ability to pursue the upside while keeping the downside in view so it can be managed.
In other words, Sam Zell is a realist … which is probably an appropriate word for a successful real estate investor.
Our world is FULL of downside right now. Pain is everywhere.
It's fairly obvious that people, businesses, markets, financial systems, and even society itself are all approaching their limits.
Will they bend or will they break? If they break, what does that look like? Do YOU have a plan?
Not only are those frightening contemplations, they're hard work.
But if you love the freedom to pursue opportunity, own property, build wealth, and retain and enjoy the fruits of your efforts, it's hard work you'll need to do.
"Most people do not really want freedom, because freedom involves responsibility, and most people are frightened of responsibility."
– Sigmund Freud
"If you don't design your own life plan, chances are you'll fall into someone else's plan. And guess what they have planned for you? Not much."
– Jim Rohn
"Power over a man's subsistence is power over his will."
– Alexander Hamilton
(That last one is a little disturbing in a "lockdown" world …)
The challenges all freedom-loving entrepreneurs and investors face in this current crisis are multi-faceted but can be distilled into a few macro and micro components.
In the macro, this could be the endgame for the 49-year experiment of a global debt-based financial system.
Or maybe it's just a bigger crash on the way to some future endgame.
Most of the bright folks we've talked to think the system most of us have operated in for virtually our entire lives is dangerously close to collapse and reset (again) …
… or perhaps even full-blown replacement.
All of which begs the questions … what's going to happen in the macro and how do you prepare in the micro?
Of course, no one knows what's going to happen, so it's important to analyze and anticipate possibilities and probabilities.
It may seem complicated, but it's really a simple, though potentially catastrophic, sequence of events.
It's important to be mindful of where we are in the process … and how likely we are to advance the next level of "yikes".
The health crisis led to the economic shutdown, which has the potential to create a financial system crisis or collapse.
So the Federal Reserve is risking a currency crisis (or collapse) by printing many trillions of dollars trying to stop it.
Will they succeed? And if they don't, when will we know and how will it impact all of us?
More importantly, what can we each do to prepare for a worst-case scenario?
These are the issues concerned investors are wrestling with … and the subject of our conversations both on and off the mic with our COVID-19 Crisis Investing Webinar Series faculty.
For now, here are some important concepts and actions to consider …
Incomes, whether active or passive, are based on economic activity. When commerce stops, so does revenue, and consequently rents and loan payments.
You might be a little late to the party, but if you don't have solid liquid reserves, it's something you probably want to get in place quickly.
The longer this crisis continues, the more likely your revenue will be negatively impacted. Liquidity is essential when revenue wanes.
Liquidity is also a VERY powerful tool when credit markets seize … often taking asset prices down with them.
The best bargains are often found by brave, bold, and liquid investors in the pit of a financial crisis.
Meanwhile, at the macro level, all those missed payments could create major problems not just in credit markets, but the banking system too.
Remember … there were already symptoms of a sick banking system just a few months before the COVID-19 crisis came to light.
And now with big debtors like Chesapeake Energy and Hertz leading a parade of bad debt and corporate bankruptcies …
… the Federal Reserve is printing dollars to not only buy up corporate debt, municipal debt, mortgages …
… but some allege the Fed is indirectly supplying freshly printed dollars to prop up stock prices.
We don't know. But it seems like there's a WHOLE lot of printing going on. The big question is whether the dollar is strong enough to endure this severe dilution.
Meanwhile, it seems clear credit markets are full of potentially toxic assets no one but the Fed will buy. That's a significant warning sign.
So, at the micro-level, consider your dependence on and exposure to credit markets and the banking system.
You might find your credit lines being cut off or reduced without warning through no fault of your own. That's what happened in the lead up to 2008.
And if you're not familiar with the concepts of "counterparty risk" and "bail-ins", this is a good time to expand your financial vocabulary. You may have both in your future.
Remember … these are unprecedented times.
Unimaginable things may not be likely (yet), but they're definitely moving up the ladder of possibility.
Ignoring the possibilities doesn't make them go away.
But unless the preparation itself is exorbitantly costly or complicated, it's better to be prepared and not have a crisis than to have a crisis and not be prepared.
After all, inconvenient or novel isn't the same as costly or complicated.
Many people are counting on their "leaders" and "advisors" to tackle the tough tasks, stand the night watch, and provide adequate warnings.
Maybe not such a good plan.
So as we consider what America's founders sought to accomplish when creating the United States of America, it's important to remember …
… the American system was built by and designed for people who wanted massive freedom and are willing to accept massive responsibility to obtain and retain it.
"Those who would give up essential liberty to purchase a little temporary safety deserve neither liberty nor safety."
– Benjamin Franklin
This freedom … to own businesses and property, speak freely and debate ideas, succeed and fail based on individual effort and ingenuity versus a pedigree or birthright …
… are all based on one singular foundation: individual freedom and personal responsibility.
We can debate whether this is the best system, but the founders made it clear …
"Our Constitution was made only for a moral and religious people. It is wholly inadequate to the government of any other."
– John Adams
Of course, the freedom we have allows us to debate the details of what morals and religions are best … and those are debates worth having.
But the core basis of both morals and religion are generally accepted to be personal responsibility.
We think it's clear we're in Act Two of a four phase cascading crisis.
And while we're all in this together, we're each individually responsible to mind our own business first. Just like when the oxygen masks drop in a crisis on an airplane.
So JOB ONE is to get into and stay in a position of excess strength, wisdom, time, and capacity so you can help those in your sphere.
Because if everyone is waiting for somebody to do something then nobody does anything. That's obviously not good … and a weak, desperate society is often taken advantage of.
So we encourage you to work diligently on what you can control so you're better positioned to respond strongly to the many things you can't control.
Study, think, act, learn, and then share your wisdom with the people around you.
This isn't the time to be passive.
Tragedies are a terrible but predictable and commonplace part of living and investing.
You don't always know when or how tragedy will strike, but you can be certain it will. It's inevitable.
Of course, tragedy and suffering aren't primarily intellectual experiences. You FEEL them … and they HURT. It's intensely emotional.
The Real Estate Guys™ family was hit with tragedy last week for the second time in the last six months when Robert's father, "The Godfather of Real Estate" Bob Helms passed away.
Thanks to all who expressed condolences and shared memories via email or on social media. It's a blessing to be reminded how many lives have been touched by Bob's wisdom, kindness, encouragement, and talent.
For those of us close to Bob, our world stopped. Nothing has mattered but processing the loss and considering a new future without Bob's presence.
Of course, the rest of the world goes on … as it always does in the midst of a never-ending parade of macro and micro tragedies.
But as the hits just keep coming, it's ALMOST enough to make you wonder if it's all worth it.
After all, the "happiness" we all strive for in terms of financial, physical, and relationship prosperity seems so elusive and fragile.
All this has us thinking about the role of pain right now in the world and in the life of every investor reading this. Pain and loss are part and parcel of all areas of the human experience. It's naive and foolish to think anyone gets a pass.
But pain isn't something often discussed, and certainly not appreciated, by most people. After all, no one with a broken bone, heart, or portfolio wants to be congratulated and counseled to see the good.
Yet most mature people will tell you the greatest lessons were learned, the strongest relationships forged, the most profound transformations took place through the process of pushing through pain.
It's analogous to a birthing process. Often the labor of pushing through is intensely painful, yet on the other side awaits one of life's greatest joys.
So pain and loss are not only normal, they're required and inescapable. They are part of the process of developing strength, resolve, and wisdom.
So how do we as individuals, investors, entrepreneurs, organizations, and societies deal with the personal and collective pain of inevitable tragedies?
And in case you don't think this applies to the pragmatic goal of becoming a more powerful investor, consider how pain and the resulting panic can cloud judgment and impair thinking.
"When emotions run high, intelligence runs low."
– Blair Singer
Good emotional control … even in the midst of tragedy, pain, fear, uncertainty, and doubt … is the hallmark of a powerful investor.
We learned a lot about pain and panic in the financial crisis of 2008. Today, we're thankful for it. But at the time? Not so much.
In hindsight, if we'd cultivated an attitude of gratitude sooner, we probably would have suffered less, learned quicker, and recovered stronger faster.
After losing Russ' wife last December and then losing Robert's father last week … we turned to some profound ancient wisdom to remind ourselves …
"This too shall pass."
And in case you don't think a 16th-century playwright understands the complex world you live and invest in, consider this gem …
"What a terrible era in which idiots govern the blind."
But that's a different discussion we can have over a virtual beer someday while we're "Sipping-In-Place".
So gratitude is an empowering attitude … even in the midst of a tragedy and even if the only thing you can find to focus on is "this too shall pass".
But as profound and brilliant as William Shakespeare was, we found an even older, arguably wiser author to help keep both our micro-tragedy and the macro-insanity we're all living through right now in a healthy perspective.
And ironically, it also turned out to provide some practical investment wisdom.
So rather than delve deep into clues in the news this time, we're using our moment of pain to share some deeper thoughts with you.
Thanks for sticking with us this far.
It's said King Solomon was the richest man who ever lived. Many suspect he's the author of the Book of Ecclesiastes in the Bible.
We're not sure about all that, but this ancient muse (later adopted for a popular song in the '60s) offers useful wisdom about life, pain, and investing …
"To everything there is a season, a time for every purpose under heaven;
A time to be born, and a time to die;
A time to plant, and a time to pluck what is planted;
A time to kill, and a time to heal;
A time to break down, and a time to build up;
A time to weep, and a time to laugh;
A time to mourn, and a time to dance;
A time to cast away stones, and a time to gather stones;
A time to embrace, and a time to refrain from embracing;
A time to gain, and a time to lose;
A time to keep, and a time to throw away;
A time to tear, and a time to sew;
A time to keep silence, and a time to speak;
A time to love, and a time to hate;
A time of war, and a time of peace."
– Ecclesiastes 3:1-8 New King James Bible
Entire books and sermons are dedicated to this passage. We're certainly not qualified to expound on words many consider divinely inspired.
So we're not here to say what "truth" is or what you should or shouldn't do or believe.
But during the inevitable trying times we'll all face in our individual lives, loves, careers, and portfolios … including the current COVID-19 crisis we're all currently in together … keep these words handy and remember …
It's just a season. This too shall pass.
For The Godfather, he came to the place where it was his time to die. We all have one, though we tend not to think about or plan for it. No one likes it.
As we're writing this, Russ' 13th grandchild is due any moment. For her, it's a time to be born.
For aware and prepared investors, 2010 was an excellent time to "plant" real estate investments. Today might be considered a good time to harvest equity.
During most of their life, many baby boomers planted into financial safety nets like social security .. and are expecting to harvest in the coming years.
But it's possible their hoped for time to dance could turn out instead to be a time to mourn. We hope not, but the system is weak.
Some think many of the important social contracts born in the last 150 years are entering their time to die … to be broken down and cast away.
Many on all sides of the issues are finding it's no longer time to be silent, but to speak.
It's conceivable the fundamental rights we depend on to move freely, earn and deploy capital, own and operate properties and businesses … are all subject to upheaval.
And with polls showing a growing number of Americans believing civil war is inevitable, it seems it might be a time for the worst kind of war is approaching.
These are no doubt tumultuous times.
All this to say, we think it's arguably more important now than ever for investors to reflect on ancient wisdom …
… and consider the sage author's conclusion that "there's nothing new under the sun."
Yes, it's a dangerous, world and we should all be diligent in staying aware and being proactive …
… but these seasons and cycles have been ebbing and flowing for thousands of years. There's nothing new under the sun.
Sometimes, the hardest hits help remind you about how small you really are and what really matters in the grand scheme of things.
It's tempting to allow tragedy to make us bitter, cynical, angry, and withdrawn.
But wise men over the centuries remind us there are predictable seasons in the lives of men and societies, and whether the current time is good or bad, "this too shall pass."
We think what's important is to remember who you are, why you invest, and what really matters along the way.
As our great friend, Tom Hopkins often reminds us, "Love people and use money, not vice-versa."
The person who chases two rabbits catches neither …
Another week and a thousand sub-plots and angles to the COVID-19 story and how all this might affect real estate investors.
In a run-of-the-mill market gyration, those are usually fun and relevant rabbit-trails to go down. But there will be plenty of time for that later.
Sometimes it's more important to stay focused on the main thing … even if it's a little boring, redundant, or even (gasp!) political.
This is one of those times.
Think about it …
Virtually all major factors impacting the future of the economy, financial system, and currency that your portfolio and financial security depend on are being driven by policy.
Market participants like buyers, sellers, investors, tenants, and businesses all seem to be left out … or perhaps "locked down" is more accurate … of the process.
And the "gauges" most people focus on to determine the national, state, corporate, and individual health are questionable at best.
Whatever is going on right now is a far cry from "free" markets. It's all driven by Federal Reserve and government (again, they're not the same thing) policy.
So are we here to critique policy or rant about what "should" be?
Heaven forbid.
We're not that smart … or brave. Besides, no one in charge is asking us what we think, so our opinions don't count much in the real world anyway.
But with a thousand things to distract you, we're simply pointing out that policy matters … and it's a good idea to pay attention to policy so you can pivot to avoid problems and capitalize on opportunities.
As of this writing, we're waiting to see what the Fed will say and do. They're the makers of those important monetary policies which affect everyone everywhere.
For the uninitiated, the Federal Reserve is the issuer of U.S. dollars. The U.S. dollar currently serves as the reserve currency of the world.
Even though a lot of people know this … very few really understand it … and that's a problem for both individuals and societies …
"By a continuing process of inflation, governments can confiscate, secretly and unobserved, an important part of the wealth of their citizens. There is no subtler, no surer means of overturning the existing basis of society than to debauch the currency. The process engages all the hidden forces of economic law on the side of destruction, and does it in a manner which not one man in a million is able to diagnose."
The Fed expands and contracts the amount of dollars in the system to directly or indirectly manipulate interest rates, inflation, asset prices … including stocks and real estate.
If you're paying attention, you're watching a hyper-active Fed operate in real-time.
The Fed underwrites the United States government's debt and deficits … including all the stimulus spending, bailouts, and vote-buying handouts by both parties.
If you think of dollars like blood … a currency that flows through the body of the economy supplying nutrition to individual cells (people) and organs (organizations) …
… then it's easier to understand the impact of the quantity, quality, and velocity of those dollars.
There are MANY issues at play in today's world. But we think the dollar may well be the most important developing story.
Of course, long-time followers of The Real Estate Guys™ know we've been watching the dollar for quite some time.
The long-term demise of the dollar is a mega-trend which began in 1913 …

SO much we could say about this one chart, but we'll save it for future rants.
Profiting from the dollar's persistent decline is the essence of leveraged real estate investing and the main thesis of Equity Happens.
Yes, we know we need to re-release Equity Happens. It's on the to-do list. But it's kind of flattering to see used copies trading for hundreds of dollars.
In fact, let's use Equity Happens as a quick case study in inflation …
Right now, the supply of Equity Happens books is small. Apparently, the demand is high, so the price has been bid up.
(Note: We don't get any of that premium. We wish. But it goes to the used booksellers. We're still rummaging around the garage looking for copies so we can get in on the action.)
But the high price of Equity Happens isn't the result of inflation. It's the result of limited supply against relatively high demand. A copy of Equity Happens is rare.
Compare that to Rich Dad Poor Dad, the best-selling financial book in history.
At the same time Equity Happens is selling for over $400 per copy … nearly a 20x premium to the retail price …
… Rich Dad Poor Dad is selling for $5.39.
Does that mean Equity Happens is the better book? Or the demand for Equity Happens is higher than Rich Dad Poor Dad?
Not at all. In fact, far from it.
Now stick with us because this is the important lesson …
The disparity in price between Equity Happens and Rich Dad Poor Dad is a function of how many copies of Rich Dad Poor Dad have been printed.
While we only printed less than 100,000 copies of Equity Happens … untold millions of copies of Rich Dad Poor Dad are in the marketplace.
As a product, abundant supply is fantastic for the consumer. Mass production creates abundant supply which produces low prices and allows more people to acquire the book.
In other words, falling prices are a boon to consumers. It expands the ranks of the "haves". Cheaper books mean more people can afford them. Remember this when some official tells you deflation is a threat. It is … but not to you.
What if Rich Dad Poor Dad wasn't a book, but a currency that you were earning and saving … how's it working now?
Let's say you went into the market and traded the blood, sweat, and tears of your labor for 100 copies of Rich Dad Poor Dad at a time when the book sold for $12.
Then suppose Robert Kiyosaki prints another 10 million copies because his printing cost is only pennies per book.
This printing increases supply and drives the book price down from $12 to less than $6.
Yes, more people get copies of Rich Dad Poor Dad. In fact, maybe Kiyosaki deposits books directly into the libraries of readers everywhere.
But you … you worked for your copies at a time when the value of your work was based on a price of $12 per copy.
And you saved your copies in your library so you could trade them later for other books you'd like to read. But now, your copies are worth half as much.
You lose. The act of printing more books diluted the value of the books you already earned.
Now, go back and re-read the story of Equity Happens and Rich Dad Poor Dad … but replace Equity Happens with gold, Rich Dad Poor Dad with dollars, and Robert Kiyosaki with the Federal Reserve.
Monetary policy … the printing of dollars … affects you and EVERYONE earning, borrowing, saving, and investing in dollars.
And just in case you didn't hear, the Fed is printing TRILLIONS of them … more and faster than at any other time in history.
There are a LOT of angles to the cascading crisis created by COVID-19, so it's easy to take your eye off the main thing. We could be wrong, but we think the main thing is the dollar.
Unfortunately, most Americans and the pundits who inform them aren't really talking about the dollar. So we are … and have been for years and years.
Today, everything is moving bigger and faster. Extreme policies are likely to produce extreme results.
Whether those extreme results harm or benefit you and your portfolio depends on how aware, prepared, and responsive YOU are.
But your results also depend on what everyone else in the eco-system does … and the policies they support. So talk with your family and friends. Encourage them to pay attention too.
Spreading financial awareness and preparedness helps flatten the curve of economic impact to the financial system.
Like COVID-19, bad ideas are highly infectious … especially when people are highly vulnerable. Ideas affect individual actions and institutional policies.
We're not telling you what to think or do.
But if you've been hitting the snooze button up to now, it's probably time to snap to attention and start studying. Think and do is better than wait and see.
There's a lot more to this chain of events to come.
---
Thanks to all of you who've taken the time to send a little sunshine our way.  It means a lot to us!
Here's what The Real Estate Guys™ Radio Show community is saying … 
"Awesome analogy for gold, dollar, and the Fed! … " – John Y., 6/10/2020
Although there may be some debate about the true origin, cause, and date of the COVID-19 virus … there's no doubt about its presence and impact today.
And just as the health crisis began quietly, before exploding onto the scene, so it may be with the subsequent financial crisis.
After all, if you're not both an epidemiologist and paying attention … or listening to one … like our friend Chris Martenson at Peak Prosperity …
… you probably didn't know anything about COVID-19 until there was no toilet paper on the shelves at your local store.
Clearly, there were people who knew and acted sooner than others …
… and we're guessing most folks would prefer to be in the group who's aware and prepared.
Fortunately, being late to the toilet paper run didn't result in being completely wiped out. (Sorry, we couldn't resist.)
But as the health crisis and resulting lock down has mutated into an economic crisis …
… and is already showing signs of spreading into a financial crisis …
… the consequences of being ignorant and ill-prepared could be a whole lot messier to handle than a toilet paper shortage. (Okay, we'll stop now.)
Punning aside, our point is there are abundant and alarming clues in the news that a financial contagion has already begun.
But preparing for it is a lot more complicated than simply stocking up on paper products … including cash.
Preparing is also a lot bigger than just looking out for you and yours.
Just as society rallied to "flatten the curve" … slowing the contagion to preempt the number of afflicted from overwhelming the health system …
… we're "all in this together" and need to flatten the curve of people going broke and overwhelming the financial system.
Because while you might be able to get along in life not exchanging germs with other people …
… it's impossible to live in a world of free enterprise without trading with others.
We all need each other to be financially healthy if we want to build resilient prosperity.
So, it's in everyone's enlightened self-interest to both prepare individually … and help others prepare to prosper through the wild ride looming on the horizon.
That's why we're organizing a Crisis Investing webinar … featuring a STELLAR faculty, including …
Richard Duncan – Economist, best-selling author, former consultant to the IMF
Peter Schiff – Money manager, best-selling author, podcaster, financial pundit
Robert Kiyosaki – Mega-millionaire investor, greatest-selling financial author in history, host of the Rich Dad Radio Show
Nomi Prins – Former Wall Street insider, geopolitical financial expert, investigative journalist, best-selling author
Danielle DiMartino-Booth – Former Fed insider, popular market commentator, financial newsletter publisher, best-selling author
Brien Lundin – Gold expert, publisher of Gold Newsletter, New Orleans Investment Conference producer
And that's not everyone. The Crisis Investing webinar is a big and important project.
We're working hard to collect the thoughts and perspectives of a large, well-qualified group of thought leaders, insiders, and seasoned investors.
By the way … this isn't a pitch … because the webinar is totally free.
So, be sure to tell your family, friends, neighbors, associates and total strangers to get on the Advance Notice List ASAP.
Remember, most of the "experts" on mainstream financial media are directly or indirectly underwritten by and beholden to Wall Street and the big banks.
So, most don't understand or value Main Street investing … especially real estate. Yet that's where most people live … and where all the fallout lands.
Of course, it's possible to see danger coming in time to get in position to avoid most problems and capture many opportunities.
Of course, this requires focus and diligence because these are truly unprecedented times …
Fed's balance sheet tops $7 trillion, shows increasing buying of corporate bond ETFs
MarketWatch, 5/21/20
Not sure what that means to you? You're not alone … and that's the point.
The wizards behind the curtain are pulling levers, flashing lights, and using smoke, mirrors, and fancy words to manipulate the currency, credit markets, and interest rates YOU depend on.
Hint: The Fed's balance sheet represents how many dollars they conjure out of thin air … and it's nearly doubled since the COVID-19 crisis hit just a few months ago.
But anyone with even a rudimentary understanding of economics knows that no amount of money printing creates products and services.
If it did, then the Fed could just print money and everyone could stay home and watch Netflix.
But like any form of debt, money printing is simply a claim on existing and future products and services.
If you earn, borrow, or measure wealth in dollars, this should concern you.
Meanwhile …
Over 4 million Americans are now skipping their mortgage payments
MarketWatch, 5/24/20
With nearly 40 million jobs lost in the last few weeks … defaults on rent, mortgages, car payments, credit card payments should surprise no one.
Sure, the Fed can print money for Uncle Sam to direct deposit to everyone.
And MAYBE they'll use it to make debt payments … versus less important things like say … EATING.
But you may recall …
Alarming number of Americans don't have enough savings for unexpected expenses
New York Post, 1/30/20
"One in four Americans do not have enough money saved to cover more than two months of expenses, according to a recent poll."
Many of those folks are your tenants. But it's not just the little guys who are struggling as the economic contagion spreads …
Default Notices Are Piling Up for Retailers Unable to Pay Rent
Bloomberg, 5/22/20
Hertz, slammed by coronavirus, to continue under bankruptcy protection
Chicago Tribune, 5/26/20
'No business is built for zero revenue.'
NO business is built for zero revenue. Neither is any city, state, or nation.
No society can survive long without production AND commerce.
So, while it's good that the world is coming out of its COVID-19 induced economic coma …
… the extent of the damage … and what's temporary vs what's permanent … will not be known for some time.
But with so much uncertainty remaining about whether the health crisis at the front end of this chain of calamity is past its peak …
… there's no rational reason to think the subsequent economic crisis is even close to over.
And even if it was, all those missed payments and printed money is likely to create a financial system crisis … and perhaps even a currency crisis … down the road.
So our bet is things get MUCH choppier before they get better.
BUT … that's not all bad news. In fact, there's likely a lot of opportunity in all this mess.
So rather than go full-fetal freak out … or waste a bunch of time blaming (pick a perp or scapegoat) … or philosophizing about what the people in charge should or shouldn't do …
… we think you're better served to stay focused on what YOU can do NOW.
We're sorry if this is a little repetitive …
… but if you were on the deck of the Titanic, would you want the crew to stop boring you with repeated directions to the lifeboats?
Of course, no one knows exactly the "best" way to mitigate risks and capture opportunities … there's still too much unknown.
But as we often say, focus on being diligent to control what you can so you're in the best position to respond to what you can't.
And listen to as many smart people as you can who are also diligently preparing and paying attention. That's what the Crisis Investing webinar is all about.
The follow up to the webinar will be to take all these expert perspectives and then come up with the best ideas and action plans.
But be patient. With MANY hours of interviews, the project won't be ready for a few more weeks. Stay tuned!
Meanwhile, we still think it's wise to get as liquid as you can while you can … especially with respect to equity and taking advantage of the cheapest mortgage money you may ever see.
Take a good look at your portfolio … and think about how it would respond to rising rates, a banking crisis, a credit market collapse, or a substantial decline in rents.
Remember, "no business is built for zero revenue".
Sometimes you simply can't save everything from a worst-case scenario. So it's also important to know when to retreat and preserve capital … so you can live to invest another day.
But if you're liquid, conservatively structured, well-educated, and connected … you'll probably hold onto most of what matters …
… and easily make up any losses by grabbing the bargains likely to be littered across the landscape as this all unfolds.
And if this turns out not to be as big a deal as it seems … how are you worse off for being prepared?
Here's another installment in the continuing saga of Crisis Watch 2020 …
Last time, we discussed the scope and sequence for the mutation of the current health crisis into a potential dollar crisis.
If you haven't read it, try to fit it into your hectic sheltering-in-place schedule.
We think it's important to have context for the deluge of data, news, and opinions overwhelming your senses. Without context, it's just a lot of scary noise.
Today we're considering the future of real estate in a perpetual and post-pandemic world. After all, we are The Real Estate Guys™.
And last time we looked, none of the talking heads on mainstream financial media are talking to real estate investors. So, we will.
Of course, real estate is a vast topic with a multitude of sub-sectors. Each is affected by both micro and macro factors.
All that is obviously WAY too much for a deep dive in a weekly muse.
But with only a few exceptions, when it comes to real estate, it's really ALL about jobs and incomes.
And right now, it's no secret the jobs market is imploding in unprecedented fashion. The Atlanta Fed is projecting a STUNNING 42% decline in Q2 GDP.
Imagine if your blood pressure, paycheck, or rents declined 42%. Ouch.
The Federal Reserve and the U.S. government (not the same thing) are frantically trying to stave off depression with both monetary policy (lower interest rates) and fiscal stimulus (government spending).
But at the end of the day, it takes real jobs to produce real income to make real rent and mortgage payments on real estate. Really.
It's productivity that creates products and gives money its value. Money from nothing doesn't create goods and services to consume.
More money and less production usually leads to shortages and high prices. That's hard on everyone, but especially tenants.
So, policymakers are like Han Solo flying into the asteroid belt in Star Wars: The Empire Strikes Back … attempting to successfully navigate a VERY dangerous landscape.
The plan seems to be for the Fed to use EXTREME dollar printing to fund ginormous government spending, suppress interest rates, and buy almost everything from local bonds to ETFs … maybe even stocks.
Ostensibly, the goal is to prevent a collapse of asset prices and the financial system (banks and bond markets) they support.
This presumably buys time for the economy to be re-ignited, so businesses, jobs, and incomes are restored. But at what price? And will it work … fast enough?
Maybe. But it's probably smart to be prepared in case things don't go as planned. This crisis is unprecedented. No one really knows what will happen.
In practical terms, we think increasing liquid reserves, tightly managing cash flow, dumping marginal properties in marginal markets, and staying tight with your mortgage professional are all things that make a LOT of sense right now.
We're guessing free cash flow, liquidity, and access to capital will all be very valuable in the very near future.
For active and aspiring syndicators, NOW is a GREAT time to expand and educate your network of prospective investors …
… preparing them to join you in taking advantage of the bargains likely coming to a neighborhood near you.
Meanwhile, some investors are choosing to sit on the sidelines until AFTER the crisis passes and things stabilize.
Waiting for things to stabilize could be a BIG mistake …
First, things don't "stabilize" on their own. Things stabilize because intrepid investors step into the chaos and go bargain shopping.
Think about it. It's the very act of grabbing the best deals while others sit out which puts in a price bottom and stabilizes a market.
So a stabilized market is one that's already been picked over. If you want the best bargains, you need to be among the brave and bold.
This isn't to suggest throwing caution to the wind and buying anything anywhere for any price. That's dumb any time, but especially when a storm is clearly on the horizon.
But if you're in it for the long haul, which is what true real estate investing is all about …
… then the best "price" is a whole lot less important than great long-term financing.
That's because when the best price is available, it's often because financing is limited, expensive, or not available at all.
So, go back and think about where we're at in the pandemic …
A health crisis leads to a lock down which crushes commerce … taking revenue, jobs, and paychecks with it.
Real estate values start to fall because buyers are either unable or unwilling to buy … and demand slows. Of course, that usually proves to be TEMPORARY.
Meanwhile, the economic crisis means missed payments and debts going bad. Lenders get nervous and credit starts to tighten. It's already happening.
Of course, bad debt in a debt-based system is its own next-level nightmare.
IF the economic crisis continues, the bad debt contagion spreads … collapsing credit markets and threatening the banking system.
Think 2008 … only WORSE.
When this happens, credit's not just tight. It's nearly non-existent.
So yes, bargains are everywhere, but you better have CASH.
That's why we think it's smart to convert equity to liquid reserves while both equity and great financing are still available.
Of course, when you find the right deal in the right market with the right cash flow and you're able to obtain great LONG-TERM financing …
… then you can ride the price train down and back up again on the backside.
Remember, what happens from the time you buy until you sell doesn't matter much as long as cash is flowing positively in between.
Plus, with the updates to the tax law, rental real estate got an additional boost to the already awesome tax reform accelerated depreciation credits.
These tax breaks reduce taxes in the future, but can now also help you reclaim taxes paid in the past. This all really helps with your cash flow early in your ownership when you need it the most.
Lastly, consider how much pressure is being put on the U.S. dollar to prop up the entire world's collapsing asset prices and credit markets.
Gold is signaling concerns about long term inflation. Smart investors are paying attention. We hope you are too.
Will the dollar soften, crash, or collapse … causing the dollar price of real assets like real estate and gold to soar?
No one knows. But it's certainly possible. We'll be digging deeper into this hot topic in our upcoming Crisis Investing webinar.
But whether it's only the 2 percent per year inflation the Fed targets … or a much higher rate which could result if the Fed loses control and the dollar collapses …
… the key to profiting from inflation is DEBT.
And the best debt on earth is real estate debt because you enjoy very low interest rates and payments which can be locked in for the long term …
… with no margin calls …
… plus you get control of a real asset that produces income for servicing the debt …
… plus you only need to put in a fraction of the price … 30% or less down payment in many cases… which means you don't have much capital at risk if you get long term deflation …
… plus you get fantastic tax breaks to further enhance your after-tax cash flow.
Meanwhile, you earn inflated dollars which might be worth less against today's products and services … but worth a lot when paying off that old debt.
So the key is to acquire cash flowing assets with debt. This is real estate 101, but what makes it work is INFLATION.
And right now many pundits believe (and gold is confirming) the stage is being set for accelerated inflation.
The danger, as any seasoned investor will tell you, is lack of liquidity.
But with dollars losing value and banks paying zero interest, who wants to hold cash?
This is where gold comes in … not as an investment, but as liquid reserves that can insulate you from long term inflation.
In a world where massive printing of dollars (inflation) is the singular "vaccine" being administered to prevent economic contagion …
… it's arguably urgent to start taking precautions to prepare for the potential decline of the real value of the dollar.
The main ingredients are income property, debt, and gold.
When you mix them properly, you insulate yourself from the negative effects of inflation while positioning yourself to create real profits.
We'll be talking more about this timely and important subject in the weeks ahead. Stay tuned!