Alternative Capital Solutions – Billy Brown

If your banker says it's a no-go on your loan … You've still got options!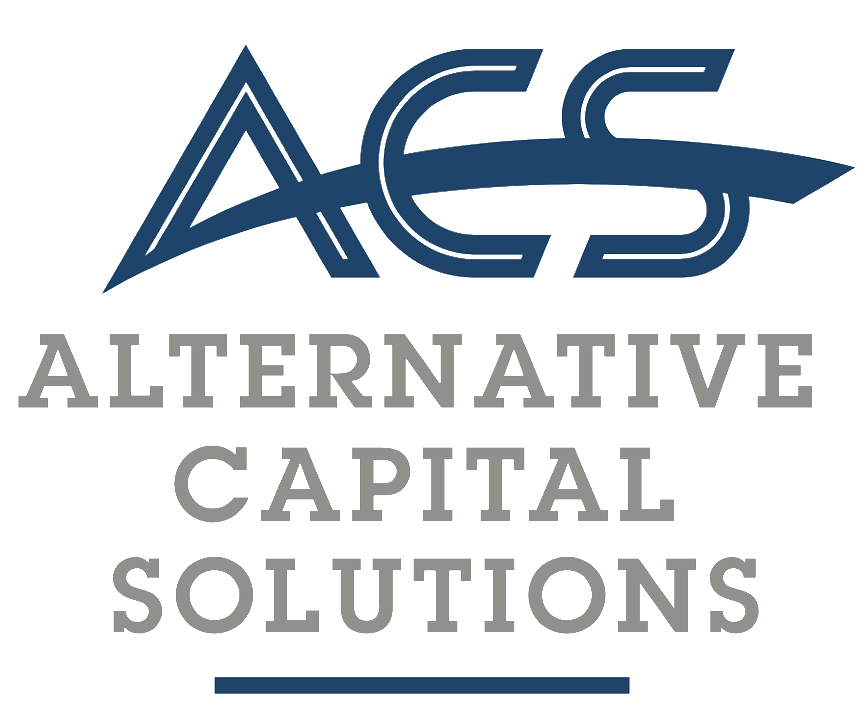 Real estate investors seek infinite returns using money to make money … but how do you get your hands on OPM?  (that's short for "Other People's Money")
What do you do if your banker says no … And you don't want to give away equity in your deal? 
That's where Billy Brown and his team at Alternative Capital Solutions come in.
They can help you with both Bridge and Permanent lending solutions for your SFR portfolios, multi-family, self-storage, mobile homes, hospitality, retail, and office deals in most states in the U.S. … and have solutions for foreign investors as well! 
As a real estate investor himself, Billy Brown knows the importance of creative and reliable lending. 
Billy educates other realtor and investor groups throughout the country on how to become more profitable using the right lending tools.  
So, as Vice President of Business Development for Alternative Capital Solutions, Billy works hard to help investors like YOU make deals happen. 
Alternative Capital Solutions underwrites in-house and outsources funding through its network of bank and non-bank lenders … to speed up your approval process.  
And when Billy and his team deliver the funding request, it is completely packaged up with a credit memo … so there are few, if any, questions before the lender delivers OPM to your escrow. 
Loans available range from $200,000 and can go up to $50 million … so get started on the path to capital for your next deal. 
Whether you want a thorough financing and leverage check-up on your entire portfolio … or to cash out some equity to re-invest for more profits … or just want a peek into the possibilities for financing a current deal … 
Simply fill out the form below to get your financing questions answered … Billy and his team will reach out to discuss all the possibilities!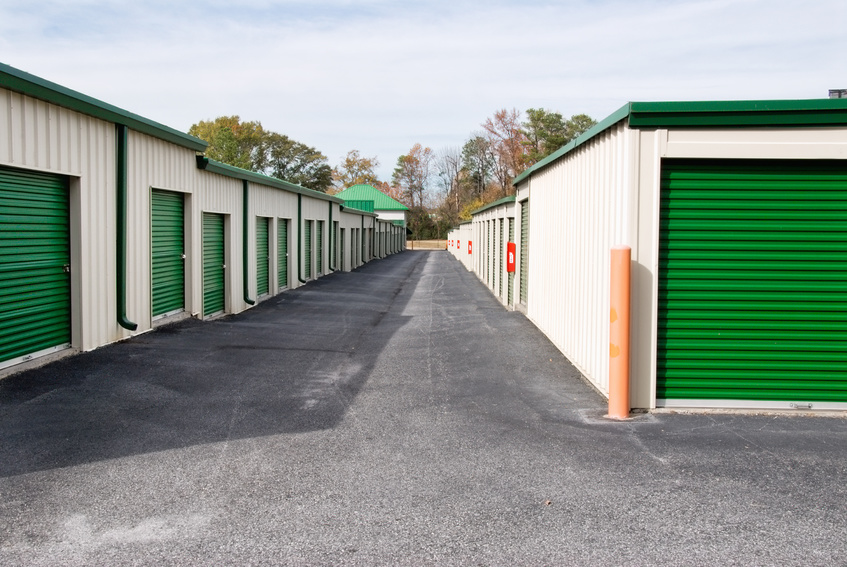 Self-storage. It's simple. It's proven. For many investors, it's the dream. 
Investing in self-storage gives you the best parts of income property investing without the hassle … life can be breezy when your tenants are boxes. 
But all investments have pros and cons. 
We invited Dave Zook … successful business owner and experienced real estate investor … to share his insights and experience in the self-storage sector.
Get ready for high yields and low drama!
In this episode of The Real Estate Guys™ show, hear from:
Your hassle-free host,

Robert Helms

His hassling co-host,

Russell Gray 
Founder and CEO of The Real Asset Investor, Dave Zook
---
Listen
---
Subscribe
Broadcasting since 1997 with over 300 episodes on iTunes!
---
Review
When you give us a positive review on iTunes you help us continue to bring you high caliber guests and attract new listeners. It's easy and takes just a minute! (Don't know how? Follow these instructions).
Thanks!
---
The skinny on self-storage
Some of the best tenants in the world are boxes. 
Self-storage is one of the coolest niches in real estate. We're all familiar with the concept … at some point, we all have more stuff than we have space. 
What can we say … we're sentimental people.
Maybe it's Baby Boomers downsizing … or maybe it's corporations that would rather store documents off-site than pay more for premium office space. 
The importance of the stuff in boxes is in the eye of the beholder … but the potential income from the boxes is golden in the eye of the investor.
Self-storage comes in many forms. Some investors go for climate-controlled self-storage units. Others specialize in space for vehicles like boats and RVs. 
No matter what route an investor takes, the self-storage model is really pretty simple. 
And there are few people who know as much about this particular business model as our good friend Dave Zook. 
Dave is a successful business owner who started in syndication and has done all kinds of different real estate deals including … you guessed it … self-storage. 
And boy does Dave have stories to tell. 
Dave first got interested in self-storage about 20 years ago. He delivered modular buildings from his family business to a dealer who had a self-storage business. 
"I would ask him questions about how this works, and he told me it was the easiest way to make money ever," Dave says. 
Pros, cons, and strategy
When you invest in self-storage, who are your tenants?
Dave says he has seen a flow of people moving to the apartment space. 
When you move from a home to an apartment, you don't have as much space for storage … most apartments don't have a backyard shed. 
People feel comfortable keeping their stuff in self-storage spaces … many facilities are guarded, gated, and secure … some are even climate-controlled. Some keep their stuff in storage for a very long time. 
Dave says many people enter into self-storage planning to use it short term … but the pain from the monthly fee isn't great enough to spur action to move the stuff out immediately. 
Some tenants move stuff in thinking it will be there for three to six months … and end up being a tenant for three to six years. 
Dave shares that another big benefit of self-storage is that tenant-landlord law is a lot different. 
When you're dealing with boxes instead of people, everything becomes a lot easier. 
"The government isn't as concerned about how our boxes get treated as how people get treated," Dave says. 
But like any investment, self-storage does have its downsides. 
One of those is size and scale. 
Most self-storage facilities tend to be bigger. Smaller sites do exist, but they are much rarer. Dave says he typically goes after sites with 400 to500 units. 
Sometimes, Dave and his partners buy an existing facility and then expand it to add more units or add climate-controlled units to up the value and cash flow of the property. 
This strategy takes time and additional money … but it can pay off well. 
The process of taking an existing property and turning it into an attractive storage facility usually takes about a year. 
"It depends on the market and the time that it takes to get permits, but typically we can go in and 12 months later have a certificate of occupancy, and we're in business," Dave says. 
Making the most of the market
Are there markets that make more sense for self-storage than others?
Dave says he and his partners focus on secondary and tertiary markets. Right now, they really like the Southeast. 
"We're in places like Tennessee, Alabama, and Florida, because that's where the growth is going," Dave says. 
Boosting your occupancy means boosting your income. 
Dave says that when it comes to self-storage, 100 percent occupancy isn't a good thing … that means your rent is too low. 
If you're in the 85 percent occupancy range, on the other hand … you're doing really well. 
Historically, self-storage has been a very recession-resistant asset class. It handles disruption very well. 
Looking back on 2008, 2009, and 2010, self-storage as an asset class outperformed any other commercial real estate asset class. 
Dave says he feels like we are at a high point in the cycle … which means we're due for a recession. Self-storage may be a good asset class over the next several years. 
"Think about it. If I have to move or lose my job, I don't want to get rid of my stuff. I'll store it for a couple of years instead," Dave says. 
Learn more, earn more
If you think self-storage may be the asset class for you, you need to find a team. 
"I would say that 50 percent of the success of self-storage is based on your operator and your management team," Dave says. 
When you have someone who is going to be in charge of the investment, you want to make sure that this type of investment is something they have done. 
Your operator and management team should be so dedicated to self-storage that they are unconsciously competent. 
Like any investment … relationships matter. Find someone who knows more than you do and get educated. 
There's always more to learn … and more money to be made. 
---
More From The Real Estate Guys™…
The Real Estate Guys™ radio show and podcast provides real estate investing news, education, training, and resources to help real estate investors succeed.
---
Love the show?  Tell the world!  When you promote the show, you help us attract more great guests for 

your

 listening pleasure!
Investors looking for high yields and low drama are excited about how self-storage investing works.
The model is simple. The concept is proven. Self-storage investing gives investors the best parts of income property investing without the hassle of tenants and toilets.
Of course, all investments have pros and cons.
So tune in as we talk with a pro about how to enjoy simple passive income through self-storage investing!
---
More From The Real Estate Guys™…
The Real Estate Guys™ radio show and podcast provides real estate investing news, education, training, and resources to help real estate investors succeed.
---
Love the show?  Tell the world!  When you promote the show, you help us attract more great guests for 

your

 listening pleasure!
Real estate investors tend to like low interest rates.  
After all, low rates mean lower payments for the same size mortgage … or a bigger mortgage for the same payments.  Nice.
The current Wizard of Rates is Fed chair Jerome Powell.  And he just showed up on 60 Minutes and told everyone …
"'We don't feel any hurry' to raise rates this year."
Many Fed followers consider this a bit of an about face.
And those who use the Fed's actions as a barometer of economic health and stability are asking what this more dovish stance means.
After all, isn't the motive of low rates to goose a sluggish economy?  So then what's all that healthy economy talk?
Also weird is that just over six months ago, Powell stood at a podium and defended his plan to RAISE rates.
Then two months ago he said, 'The case for raising rates has weakened …"
Last summer, he apparently couldn't see six months ahead … and now all of the sudden he's clear for a year? 
Maybe the answer is here …
Fed Chair Powell: 'The US federal government is on an unsustainable fiscal path'
– Yahoo Finance, 2/26/19
Summit faculty member Peter Schiff constantly reminds us … the economy is addicted to cheap money and Uncle Sam is addicted to spending.
Of course, addicts … and their enablers … sometimes take extreme steps to keep the party going.
So that could mean more money printing … because that's how the Fed keeps rates down.  And as any debt-ridden household knows, lower interest rates help make a giant debt load a little easier to service.
That's probably more important than anyone's letting on.
Because with record corporate, consumer, and government debt … there's a lot of cheap money junkies out there.
So … maybe the Fed's just trying to keep them all supplied?
Of course, we have no way of really knowing what data or philosophy is driving Jerome Powell's decisions.  We just watch and react.
But based on all the green lights flashing across stocks, bonds, oil, and precious metals … it looks like asset price inflation is the bet du jour.
At least for now.
But even though it's party time in the Wall Street casinos, real estate investors need to play the game differently.
We don't have the luxury of jumping in and out of positions on a moment's notice.  Besides, that's not our game.
We're not trying to buy low and sell high.  Real estate investors work to find a spread between the cost of capital and the cash flow on capital invested.
So let's switch from the macro view and get a little closer to Main Street … and glean some lessons from self-storage investors.
But before you tune out, this isn't about self-storage … it's about how real estate investors are reacting to an big influx of capital. 
Because as cheap capital floods any market (niche, geography, asset class) it affects prices and yields.   So sooner or later, investors move around searching for opportunities.
And that's what's happening in self-storage … 
Self-Storage Investors Start Looking at Smaller Markets to Capture Higher Yields
– National Real Estate Investor, 3/11/19
This headline caught our attention because of what the Fed is doing with interest rates.  And as we dug deeper, we found some notable excerpts …
"Investors are being more careful about which assets to bet on …"
" … worried about the number of new … properties …"
 "To avoid competition from new properties coming on-line … buyers have turned their attention to secondary markets …"
" … buyers in overbuilt markets are taking more time to underwrite their deals, double-checking assumptions about future leasing and rent growth."
There's more, but let's stop and process these thoughts …
First, these are lessons investors in ANY income-property niche should take note of.  So it's not just about what's happening in self-storage.
Notice the attention to supply and demand. 
We see lots of rookie real estate investors crunch the numbers of the property … but completely ignore the inventory pipeline of the market.
And of course, there's also the supply of prospective renters in a market.  That's why we also look at population and migration trends.
The article also highlights something we've been talking about for a while …
People, businesses, and investors will "overflow" from mature primary markets into emerging secondary markets in search of affordability.
The danger is getting into an emerging market ahead of a migrating problem.
Think about it …
If investors are moving into secondary markets to find better opportunities than in an over-built market … what happens when builders move in for the same reason?
Cheap money makes building easy.  Developers love it.
But Austrian economists warn of "malinvestment" … when bad investments look good primarily because money is cheap.
All long-term debt needs stable long-term cash-flow to service it.  If supply exceeds demand, and rents and cash flows fall … debt can go bad fast.
So when looking at markets, pay attention to the capacity of market to absorb more inventory without collapsing rents.
Because if you go in with optimistic underwriting (tight cash flow) and supply expands faster than demand and rents fall … you could be in trouble.
That's why self-storage investors are "taking more time to underwrite their deals".  Maybe you should too.
Hot markets can be intoxicating for investors.  It's easy to jump on a hot trend hoping to catch a nice ride …
"Despite these worries … investors keep paying higher and higher prices … relative to income.  Cap rates … are at their lowest point on record."
"They continue to trend lower even though interest rates have begun to rise …"
"There is a tremendous amount of capital chasing yield."
That's what happens when interest rates are low.
Don't get us wrong.  We're not complaining.  We like low-cut interest rates as much as the next guy.  But hot markets can be fickle. 
So the moral of this muse is to stay sober and diligent about your underwriting … and be very wary of using short term money to invest long.
Until next time … good investing!
More From The Real Estate Guys™…
The Real Estate Guys™ radio show and podcast provides real estate investing news, education, training, and resources to help real estate investors succeed.
---
Love the show?  Tell the world!  When you promote the show, you help us attract more great guests for 

your

 listening pleasure!
Low-hassle affordable housing + land banking + triple-net leases = what? There's only one answer to this real estate investing equation, and that's mobile home parks.
In the second episode in our Profitable Niches series, we venture into the land of mobile home park investing.
We chat with super syndicator Andrew Lanoie about why he ventured into this niche and what benefits investors can find in the mobile home space.
In this episode of The Real Estate Guys™ show you'll hear from:
Your mobile host, 

Robert Helms

His unmovable co-host, 

Russell Gray
Experienced syndicator, Andrew Lanoie
---
Listen
---
Subscribe
Broadcasting since 1997 with over 300 episodes on iTunes!
---
Review
When you give us a positive review on iTunes you help us continue to bring you high caliber guests and attract new listeners. It's easy and takes just a minute! (Don't know how? Follow these instructions).
Thanks!
---
An expert investor in a unique space
Do we know what's going on in the mobile home space? We've got some general knowledge … enough to form some hypotheses.
But to test our hypotheses, we turned to Andrew Lanoie, principal partner at Park Place Communities. He's been in the mobile home space for the last five years.
Why mobile homes? Two reasons:
Increasing demand for affordable housing in the marketplace.

Adequate supply of mobile home properties for sale, often by owners suffering from lazy landlord syndrome … which means many properties also have a value-add opportunity.
These two reasons are the main factors Andrew has made a place for himself in the mobile home space.
He started out in single-family homes but realized things weren't penciling out after several years in the space. Andrew then tried multi-family properties … same problem.
Prices were escalating while returns were decreasing. So, Andrew started looking at different asset classes, eventually arriving on mobile home parks.
Today, he looks for distressed assets where he can buy low and add value.
Are mobile homes actually "mobile"? Not really. Ninety percent of mobile homes stay in place for the entire life of the home. Most residents sell their homes and buy new ones instead of paying pricy moving fees.
Why are mobile homes in demand? This class of affordable housing offers a lot of square footage for each resident's dollar.
Think about it … the standard double-wide mobile home is equivalent to a 3-bedroom, 2-bath apartment. For $500-600 a month, that's a lot of bang for a renter's buck.
Plus, residents don't have to share walls.
Pros of mobile home investing, and where to step cautiously
There are many benefits for investors, too. For example, Andrew says one big difference between a multi-family property and a mobile home community is the expense ratio.
"The expense ratio is reduced in mobile home communities because you only have to deal with below-the-ground issues." That's because generally, residents own the mobile home they live in, while investors only own the ground beneath their feet.
Owners' biggest costs will be infrastructure costs, like sewers, water systems, roads, and electrical setups. Another cost is the cost of vacancies, although buyers can bring that down by renovating and reselling non-performing homes.
One area for upside is rent increases, although investors should be very careful in this space. In the affordable housing sphere, "You cannot just gauge rents up," says Andrew.
However, investors can make slow and steady rent increases … as long as they are making other improvements to increase the value of the property to residents.
How does tenant-landlord law work? In most cases, residents are paying a pad rent plus an additional lease amount if they don't own the mobile home outright. If a mobile home owner can't pay their pad rent, operators can essentially put a lien on the mobile home.
"It's usually a 90-day process to get someone out," notes Andrew. In many cases, operators can make a deal with residents before it gets to that point. But if necessary, it is relatively easy to expel a non-paying and uncommunicative tenant.
While there are many benefits to buying a mobile home community, Andrew recommends caution as an overarching strategy when purchasing. Deferred maintenance and other issues crop up often in older properties, so buyers should do thorough due diligence before buying.
Another thing to consider is the path of progress. Some mobile home properties increase in value as cities grow around them. "I wouldn't plan on that as an exit strategy, though," warns Andrew.
One tough aspect of mobile home investing is that commercial lenders are almost always unwilling to offer loans for this investment class when occupancy rates are low. Investors interested in distressed assets will have to find alternate financing sources.
One option? Syndication. This is the model Andrew uses to buy and operate mobile home investments. Keep reading to learn about his strategy!
A peek at Andrew Lanoie's prolific syndication portfolio
With his team at Park Place Communities (PPC), Andrew has almost 1100 operating units in 15 communities spread throughout 8 different states.
"We get the most traction in the Midwest and Southeast," says Andrew.
Many of his investments aren't in major metros … but towns can't be one-trick ponies, either. He's looking for markets with multiple employers and diverse, stable populations.
An essential part of running this kind of operation is building a stellar team. Andrew has people on the ground in every state to search for and buy new properties.
Because this asset class is often difficult to operate and there isn't a property management company that could fill all PPC's needs in every state, Andrew and his team have built out their own management team.
They've also formed a construction company to renovate homes at new sites. For Andrew, renovations are the "low-hanging fruit" when adding value.
PPC also works with manufacturers when a lot needs new mobile homes … the cost of which investors can potentially recoup when they sell to residents. These homes do not need to be paid for with cash, but can be mortgaged, freeing up money for the investor.
Once the construction crew is done and units are in place, the marketing department takes over to find residents. Once residents are found, they're sent to PPC's lender, who looks for a history of on-time rent payments and an ability to pay the rent going forward.
One other essential relationship is with brokers. Andrew and his team have built great relationships with brokers, which allow them to access off-market deals and pocket listings.
Andrew's operation has a TON of moving pieces … which allows the PPC team to leverage efficiencies for maximum return.
For the average mom-and-pop real estate investor, running an operation like Andrew's is out of the question. That's why PPC syndicates deals … so investors can access a high-cap-rate investment passively.
Another pro to this investment class? It grows slowly and steadily … even during downturns.
We asked Andrew what potential investors need to know. His number-one piece of advice is to do your due diligence before jumping into a deal.
Interested in learning more about investing in the mobile home space? Listen in to the show to get access to Andrew's curated report on mobile home park investing. He's compiled a detailed overview of why he and his team are bullish on affordable housing and mobile home communities … and why you should be too.
We encourage you to do your own research and learn more … and keep listening to the Profitable Niches series to step off the beaten path and learn more about other lucrative, but as-yet unexploited asset classes.
---
More From The Real Estate Guys™…
The Real Estate Guys™ radio show and podcast provides real estate investing news, education, training and resources to help real estate investors succeed.
Tenants, toilets, and termites … real estate investing isn't always pleasant.
But we have good news for you … real estate is more than just single- and multi-family properties (although we're big fans of those investment classes too).
In our new Profitable Niches series, we'll explore a variety of niches in detail so you can find the asset class that best fits your investing needs.
This episode explores a fascinating niche … self-storage properties. We'll dive into the reality and myths of this tenantless niche with a multi-talented investor, Dave Zook.
In this episode of The Real Estate Guys™ show you'll hear from:
Your nice host, 

Robert Helms

His niche co-host, 

Russell Gray

Real estate investor and instructor

Dave Zook
---
Listen
---
Subscribe
Broadcasting since 1997 with over 300 episodes on iTunes!
---
Review
When you give us a positive review on iTunes you help us continue to bring you high caliber guests and attract new listeners. It's easy and takes just a minute! (Don't know how? Follow these instructions).
Thanks!
---
How and why to invest in self-storage properties
Dave Zook doesn't pigeonhole himself into one asset class. He started out with multifamily and single-family homes, but has since then expanded to resort community development and ATM investing.
He also runs The Real Asset Investor, where he finds and curates real asset investment opportunities for investors who want to build wealth.
Dave's latest venture has been self-storage units, so we sat down to discuss some need-to-know characteristics for this asset class.
First, what should investors look for in a self-storage investment?
Investors need to make sure everything pencils out. Demand for self-storage units varies drastically depending on the market and its demographics … and demand and profitability also change over time.
Some markets are overbuilt. Investors need to do a comprehensive market analysis. Investors can look at population growth, strength of economy, and the local job market.
Dave Zook says his one go-to metric to figure out whether a market is over- or underbuilt is comparing the square footage of existing storage space to the square footage needed per person in the average market.
We asked Dave whether self-storage investing has gotten too hot for investors to get in. His answer is a definite "no." "There's still opportunity, especially in tertiary markets, to get in," he says.
Like all real estate investing, there's a smart and a not-so-smart way to go about investing in self-storage. Dave says that just like in multi-family investing, a key component of a profitable investment is purchasing a property with value-add opportunity.
For Dave, the best way to go is purchasing a property in a desirable location, whether unbuilt or with B- or C-class storage buildings, and then reviving the property and adding value and square footage.
How can investors choose what type of self-storage units to invest in? After all, there are a lot of options, including business/commercial storage and air-conditioned/climate-controlled storage.
A lot depends on the geographic area in which you're investing, says Dave. For example, you'll find far more climate-controlled storage facilities in Florida than elsewhere in the country.
We talked with Dave about what makes self-storage investing so great. There are several pros:
Tenant/landlord laws don't apply when your tenants are boxes. This changes your risk parameters immediately.

Self-storage facilities are commercial spaces, not residential. It's a lot easier to shut down a non-performing tenant under commercial rules.

Self-storage renters tend to use spaces long term. Although the average self-storage tenant

intends

to stay 3 to 6 months, most stay between 28 and 30 months.
Another bonus? Self-storage investments are accessible to mom-and-pop investors who come in alongside a syndicator. In fact, Dave specializes in syndicating opportunities for smaller investors … read on for details about his syndication program.
Investing the Zook way
Dave follows the 10,000-hour rule. According to Malcolm Gladwell, it takes 10,000 hours of practice to be world-class in any given field.
How, you may ask, has Dave spent 10,000 hours learning the ropes of every asset class he invests in? The answer … he hasn't.
Dave calls himself a generalist. He dabbles in many different areas, but when it comes to down-and-dirty details, Dave relies on a team of specialists to operate investment properties.
Dave says his "shortcut" to becoming a great investor is finding a team and rallying around them. "Doing business with a great team can turn your investment experience from a nightmare to something really enjoyable," he says.
Currently, Dave partners with Reliant Real Estate Management to operate ongoing and future self-storage investment syndication deals. These experts have a proven track record of profitable management … a must-have for Dave and his investors.
Dave's most recent self-storage deal is quite spacious … 70,000 feet. Dave is expanding the 526-unit property to add approximately 400 more units.
Dave purchased his latest property for approximately $8 million, with $4 million down. Once construction is completed, he and his team will be at about 75 percent loan to value.
Obviously, self-storage owners need to provide a mix of unit types and sizes. Although it can be a challenge to figure out exactly what you need, Dave says he relies on historical data … and expert analysis … to predict demand and occupancy.
Most investors aren't going to buy a 70,000-square-foot property solo. So we asked Dave what is looks like when investors come alongside him in a syndication deal.
The timeline for Dave's deals is typically 60 days from contract to close. The first 10-15 days are spent structuring the deal, and then investors typically have 45-60 days to join in.
Investors contribute a minimum of $100,000 and must be accredited.
It can be hard to find opportunities like those Dave offers, so connection is key. The best way to find deals is to connect with people entrenched in the space you'd like to invest in.
Looking for more information on investing with Dave? Listen in to the show to get access to a complimentary self-storage report from Dave Zook himself.
For a thriving portfolio, understand asset classes
There are a lot of ways to play the real estate game. For those just getting started, the wide array of options can be confusing.
And for established investors, it can be easy to choose an asset class and stick with it!
That's why we created the Profitable Niches series … to break down the various types of asset classes in a detailed but understandable way so YOU can do the best deals.
Dave is a great example of someone who's taken our motto, "Education for effective action," and put it to work.
He's also a great example of someone who knows he might not be the smartest person in the room when it comes to a particular asset class … and acknowledges the value of building a great team to fill in the details.
Want to be more like Dave … an experienced investor who has stayed out of the weeds and developed a diverse, thriving portfolio? Keep listening to the series!
Learning more about each asset class will allow you to do a thorough zero-based analysis of your current portfolio so you know whether you would do it again … and what you need to change to build wealth and satisfaction, your way.
---
More From The Real Estate Guys™…
The Real Estate Guys™ radio show and podcast provides real estate investing news, education, training and resources to help real estate investors succeed.
So many opportunities…so little time!
In this fifth and final episode of our series on how to get off the beaten path to find better cash flows, we take a rapid fire look at a variety of real estate niches.
We discover there are MANY places an intrepid real estate investor can go to find profits…without fighting with dumb money or institutional giants.
In the studio pulling the trigger on another exciting episode of The Real Estate Guys™ radio show:
Your rapid fire host, Robert Helms
His nearly fired co-host, Russell Gray
If your target is cash flow from real estate…even if your long term plan is to build equity…you're going to LOVE this episode!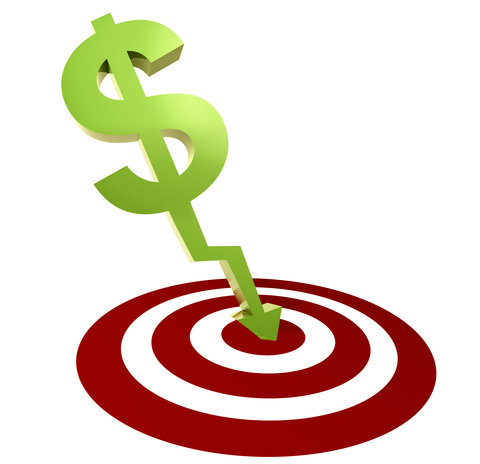 The big picture of finding higher yields is to avoid being Waldo.  He's that kids book character who's always lost in the crowd.
The key to success is finding investment opportunity where others aren't looking.  And you'll be happy to know there are DOZENS.   Here are just a few…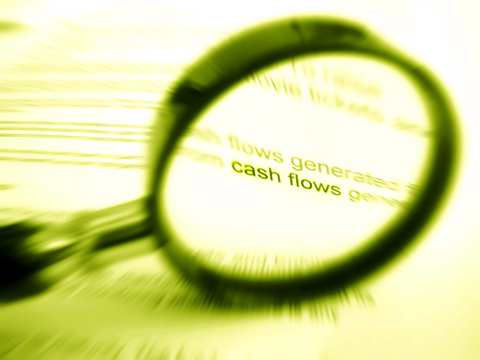 Monetizing Traffic
Whether you have retail space, land strategically located on a busy corner, or a fully leased multi-family or office building, there are people coming, going and passing by.
That traffic is valuable…to someone.
Think about WHO that someone might be, and you may have a potential "tenant".
Here are some examples:
Kiosks and Vending Machines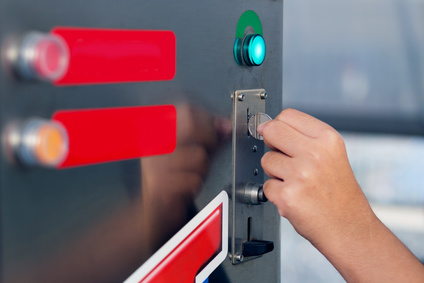 Leasing space to a kiosk or vending machine operator on a flat rate or revenue sharing basis can be a great way to generate low maintenance income from otherwise unused space.
ATM machines, laundry rooms and vending machines of all kinds are among the many potential tenants for spare space. And you don't have to be the operator!
Cell Towers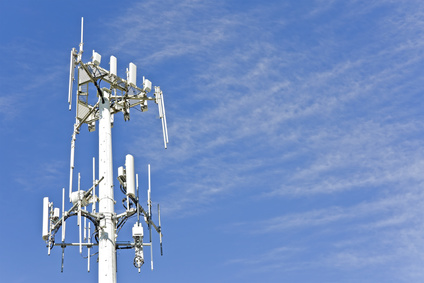 Sometimes you can get rents without having any people involved.  Cell towers are another way to monetize a strategic location to generate low maintenance cash flow.
Personal Services Stations
Each station doesn't take up much space and can be rented to a number of independent operators.  It's a way to create high yield on small spaces while spreading your income stream over many tenants.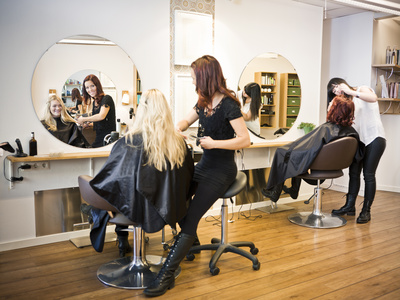 Specialized versions of this include hair and nail salons.  They may require modifications to plumbing, but are otherwise fairly simple in terms of property improvements.
Other examples are mobile massage stations where an operator sets up a table or chair, but nothing is permanent.
Classes and Gatherings
Sometimes an unused empty space can be rented out on long term or short term basis…all the way down to per use…for things like Bingo night, flea markets, fitness classes or dance classes, small presentations, etc.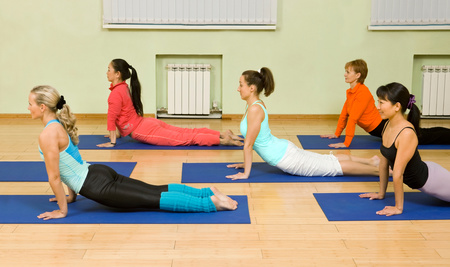 It's amazing how much cash can be generated from just a room and some mats or folding tables and chairs!
Pop-Up Stores
Another use for vacant space…this time of a retail nature…are "pop-up" or seasonal stores.  The most notable is probably a Halloween store, but there can be others.
"Undesirable" Real Estate
Sometimes there's real estate that doesn't seem very useful at first glance.  But with a creative mindset, you can find ways to make even the ugly duckling properties generate cash…
Document Storage
Sometimes buildings in less desirable locations, or with limited parking, or not worth prettying up, can be converted into offsite document storage.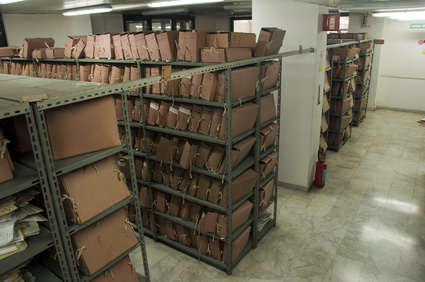 Some businesses are required by law to retain voluminous amounts of hard copy documents which are seldom if ever accessed because they've been scanned.
Often these businesses are financial, legal or medical…and they're paying high rent for their office space.  It makes no sense to pay premium office rates to store seldom used boxes of documents.
Land
James Rickards, author of Currency Wars and The Death of Money (both on our Recommended Reading list), argues that one of the best places to store and protect wealth from the long term downward trend of paper money…is in vacant land.
The knock on land, like gold, is that is doesn't produce cash flow.
But it can!  And in more ways than one…
Temporary or Seasonal Tenants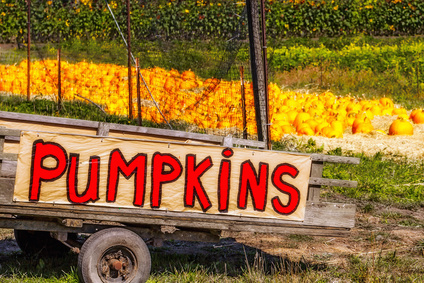 Vacant land can be used for pumpkin patches, Christmas tree sales, traveling carnivals, parking for major events, and more.  If the land is located in a busy place, this is another way to monetize traffic.
Long Term Tenants
Properly permitted empty land can be used to store boats, RVs, trailers or other large items that don't require much shelter from the elements.    This can be a way to generate income from land that's away from high traffic areas.
Like document storage, a large item owner might be willing to drive a little to save a lot…compared to paying higher rent at a fully developed self-storage location in town.
Carry Back Financing
If you have a piece of land you don't want to keep long term, but for whatever reason don't want to or can't sell for cash, you can use it to create a stream of income…simply by selling it on an owner carry back.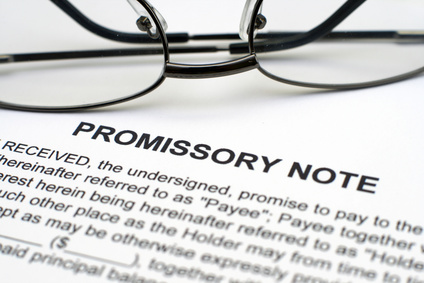 Now you've taken the disadvantage of raw land, which is that it's hard to finance, and made it an advantage…because your buyers will probably pay an above market price and rate for your financing.
And if you combine owner financing with the "pizza" strategy (taking a whole pie and selling it in smaller pieces), you can create multiple income streams on higher values.
In fact, we know people who like this strategy so much, they borrow cheap money from easily re-financed properties to purchase chunks of land for "cash", then sub-divide and sell the pieces with owner financing.
The down payments get them most or all of their money back, and they retain the cash flow from the loans…at a rate much higher than the original loan.
Now they can take their cash and do it again.
Ranch and Farmland
A variation on the land theme is agricultural land.  Once again, you're generating income from a plot of land.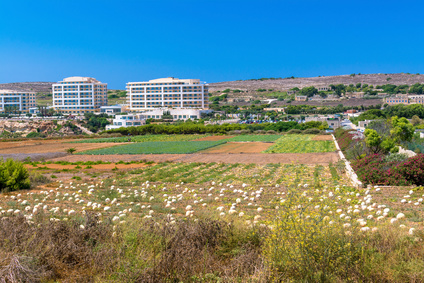 It can be as simple as leasing out some excess acreage to a farmer.
This might be some land next to a home or restaurant leased to a grape grower, or acres of land for crops of nearly any kind from food to timber.
You can also lease land for storing or grazing livestock.
Specialty Properties
People and business will pay rent to use real property in MANY different ways.  Some of our FAVORITES are…
Self-Storage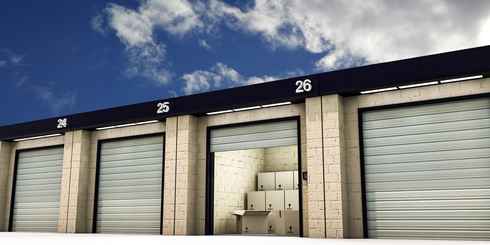 Another form of retail with no people…or very few.  And as people downsize to save money, they hate to part with their junk.  So they rent space to store it.
But it's not just middle-class folks.
Specialized storage, like fancy boats and RVs or exotic cars can be a way to collect self-storage rents from a more affluent customer.
Mobile Homes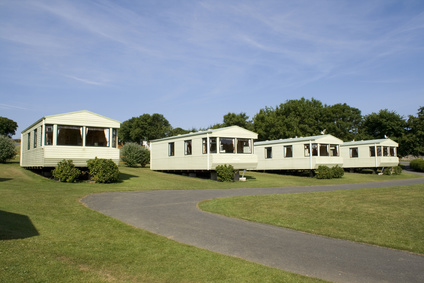 Another fun one.  Usually, you don't own the structure.  Just the dirt.  So your tenants are home-owners, just not dirt owners.  And they tend to be longer term, lower hassle tenants.
Assisted Living Facilities
With 10,000+ baby boomers retiring every single day, there's a growing population of aging people who will eventually need help caring for themselves.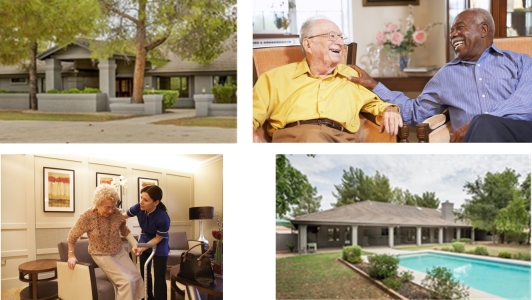 Not everyone will want or need a nursing home.  Many won't want to live in large compounds that look more like hospitals than homes.
For those aging seniors who want the warmth and companionship of a home and friends, but still need someone to help them with their day to day living, assisted living facilities can be a great answer.
And assisted living facilities are a fantastic investment opportunity as well.
We did an entire episode on this topic with our good friend, Gene Guarino.  Gene's also been kind enough to do a webinar on how to invest in assisted living facilities, which is available in our Special Reports library.
The Opportunities are Endless…
Even with five full episodes dedicated to the Search for Yield, we have only scratched the surface.  And that's what we LOVE about real estate.
While investors in bank accounts and bonds get next to zero compensation for the very real risks they take… corporate profits are strained by a weak economy…and stock prices gyrate up and down like the Tower of Terror with every breath that proceedeth out of the mouth of Janet Yellen…
Real estate just keeps on being real…serving real human need of ALL kinds…and generating better and more stable cash flows than just about anything else out there.
Listen Now: 
The Real Estate Guys™ radio show and podcast provides real estate investing news, education, training and resources that help real estate investors succeed.