Once a year our producers let us out of the studio to hang out on a cruise ship with an enthusiastic contingent of listeners…and some of the biggest brains in investing and economics.  And we always have a GREAT time!
Our tradition is to record a radio show in front of a live studio audience and ask many of our faculty members to share their reflections on the week.
We're always humbled and honored that so many incredibly successful people donate over a week of their very busy lives to inspire and educate our fun-loving collection of investors from all over the globe.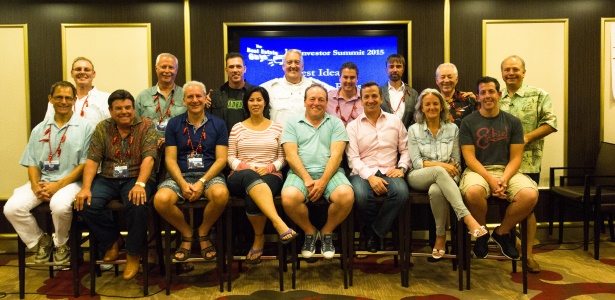 Behind the microphones from a luxurious cruise ship somewhere in the Caribbean Ocean:
Your captain of conversation, host Robert Helms
His first mate, co-host Russell Gray
The founders of Rich Dad, best-selling authors and avid investors, Robert & Kim Kiyosaki
The inspirational and legendary master of salesmanship, Tom Hopkins
World class real estate investor and best-selling author, Ken McElroy
Financial pundit, best-selling author and multi-million dollar fund manager, Peter Schiff
International real estate developer, Beth Clifford
Social entrepreneurs and Rich Dad Advisors, Josh and Lisa Lannon
International entrepreneur, David Sewell
Asset protection and estate planning attorney, Jeffrey Verdon
Financial strategist Patrick Donohoe
Oil and gas investing expert, Paul Mauceli
Private placement attorney and asset protection strategist, Mauricio Rauld
Strategic metal investing expert, Knut Andersen
The Godfather of Real Estate, Bob Helms
Whenever we have a chance to to get around uber successful investors and entrepreneurs, we notice an interesting and encouraging paradox…
First, they're not really bigger than life.
Even though they are doing amazing things…that many of us only dream about…they're just people…like everyone else.
In fact, if you didn't know they were so accomplished in their respective fields, you probably wouldn't even realize they're special.
So it isn't something inherently superior about these people that makes them successful.  In other words, if THEY can do it…you can too!
THAT'S encouraging.
Next, they tend to be curious, respectful and genuine.  They aren't at all the greedy, egotistical, deceptive manipulators TV and movies portray as the stereo-typical ruthless rich person.
That's inspiring.  You can be rich… and still be a decent human being.
So once you're no longer afraid of becoming rich…and yes, MANY people are subconsciously afraid of success…perhaps because of the negative brainwashing about what successful people are and aren't…
The next thing to do is learn and adopt the attitudes and activities which successful use to achieve above and beyond the average person.
So how do you learn to think like a multi-millionaire?
We think one of the best ways is to invest as much time as you can in listening to, talking with, watching and working with as many high achievers as you possibly can.
Everything The Real Estate Guys do is about creating those opportunities for our listeners…whether it's the broadcasts,  our recommended reading or any of the many live events we wither produce or promote.
In this episode, you get to hear how these high achieving faculty members process the Summit at Sea experience.
But listen carefully…because often the best lessons are subtly woven in to what often sound like casual off-hand comments.
Remember, the difference between where you are today and where you want to be in 10 years are the thoughts you think, people you meet and the actions you take.
But it all starts with your thoughts.  So be sure you invest some time every day putting good ideas into your mind.
To secure YOUR place on the next amazing Summit at Sea…click here now.
Listen Now: 
The Real Estate Guys™ radio show and podcast provides real estate investing news, education, training and resources that help real estate investors succeed.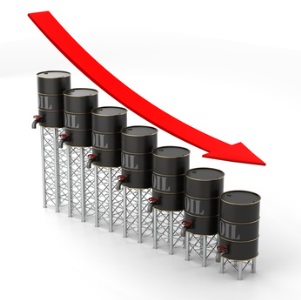 The dollar price of oil has fallen substantially as of late…just like real estate did a few years back.
Does that mean it's all over for oil?  Or is now a good time to buy?
To explore this slippery topic, we take a trip to Texas to talk oil, gas and cash flow with our favorite oil man.
In the station pumping out broadcast brilliance:
Your energetic host, Robert Helms
His slimy co-host, Russell Gray
Special guest and bona fide Texas oil man, Paul Mauceli
While it may seen obvious to some, in case you're wondering, oil and gas can definitely fall under the heading of real estate investing.
We're not talking about commodity trading, where investors are flipping in and out of futures contracts or options trying to skim a little profit from price spreads and market volatility.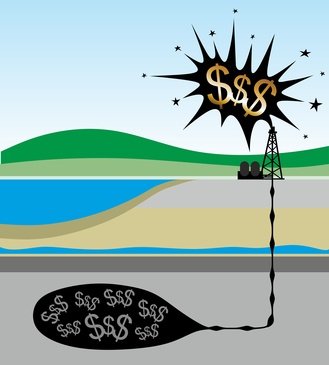 We're talking about buying or leasing a piece of land, digging a well, putting up a pump and sucking money out of the ground.
Most of the horror stories you hear about in oil and gas are rookies getting crushed by the pros in the paper markets…or by naive investors going into a high risk (and potentially high reward) exploration project.
Exploration is like venture capital investing.  You're buying into an unproven business plan.  Of course, if you strike oil, you're rich.  Just ask Jed Clampett,  But the odds are against you.
Our friend Paul Mauceli has a different approach that we like a lot better.  It feels more like investing in an existing apartment building.
The concept is simple…
Instead of buying into one single point failure make it or break project hoping to hit a home run, buy into a pool of already drilled and producing wells…just like buying an apartment building that's already leased up…and the oil (and cash) is flowing.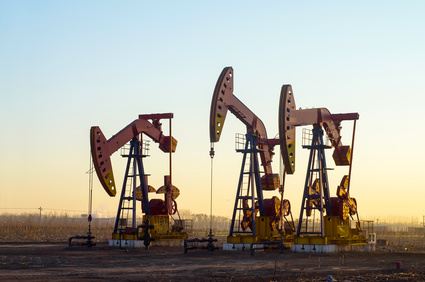 Your cash flow is based on the "rent" (the price of oil) times the number of units (barrels) less operating expenses.  These are things every real estate investor understands.
Your profitability is based on the ratio between what you pay and what you collect.   Obviously, the less you pay, the better your return.
The challenge comes when you buy and then later the "rents" drop.
Of course, this is a risk every investor takes, so it's wise to build in a little wiggle room, so you can afford to stay in the game even if the revenue declines.
Obviously, buying when rents are low can be good if the price you pay is also low…which it should be based on the lower rents.
Then later, when the rents go up, you've already locked in your costs, so your profitability is actually better.  So even though we hate to buy when prices are low (it's scary), it's actually the best time.
If you wait until the market is high, then you risk paying too much and not having enough cushion in case of a pull back in prices.
One HUGE difference between apartment investing and oil well investing is there's typically no loan on the oil well.  So you don't have to worry about foreclosure or negative cash flow.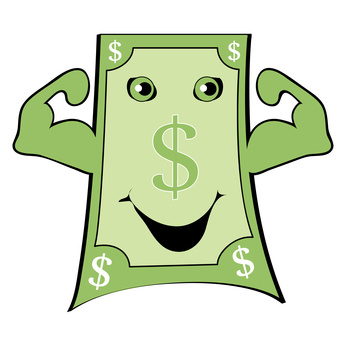 Something else to consider is the 100 year history of the U.S. dollar.  In spite of its recent "strength" (really, a reflection of a weaker Euro and an even weaker Yen), the dollar has lost 97% of its purchasing power since 1931 (the year the Federal Reserve was created).  The dollar has a 100 year history of LOSING value.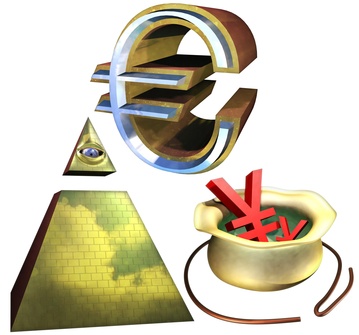 That means anything REAL purchased in 1913 (real estate, precious metals, gems, etc.) retained its value, while the dollar did not.
Right now oil is soft because of a weak domestic consumer economy, softness in China, increased U.S.production. and (allegedly) geo-political games intended to punish Russia for its aggression in Crimea.
But like real estate, you have to ask yourself:  will the long term worldwide demand for oil is likely to increase or decrease?  And is the long term strength of the dollar likely to increase or decrease?
If you think the world will use more, not less oil…and the dollar will eventually resume its 100 year trajectory down (remember, the Fed, the European Central Bank and the Bank of Japan are ALL TRYING to INFLATE…i.e., devalue their currency), then when would be a good time to buy oil wells?
Paul thinks NOW is a great time because they're on sale.  And that's hard to argue with.
Listen Now:
The Real Estate Guys™ radio show and podcast provides real estate investing news, education, training and resources that help real estate investors succeed.