Throughout our Profitable Niches series, the message has been clear … there's more than one way to invest in real estate. It's so much more than single-family homes and apartment buildings. And, in today's market, when some of the more traditional investments are stretched, it's a good idea to think about something new and fresh.
Agricultural investing may not have been on your radar, but that's about to change! And no, you don't have to have a green thumb to participate. We're talking with an expert guest who has blazed a trail into a market that's energizing AND tasty.
As a sweet bonus, you can support a socially sustainable program as well. Check it out!
In this episode of The Real Estate Guys™ show you'll hear from:
Your cultivating host, 

Robert Helms

His growing co-host, 

Russell Gray

Friend and farmer,

David Sewell,

Founder of International Coffee Farms
---
Listen
---
Subscribe
Broadcasting since 1997 with over 300 episodes on iTunes!
---
Review
When you give us a positive review on iTunes you help us continue to bring you high caliber guests and attract new listeners. It's easy and takes just a minute! (Don't know how? Follow these instructions).
Thanks!
---
From beans to mug or bar … picking a crop
Just like everyone needs a roof over their head, everyone has to eat. That means there's a demand for agricultural products and an opportunity for investors to do well in agriculture.
All it takes is a little education on the language of agricultural investing. In housing, it's all about markets and demands. Agriculture has the same learning curve. Once you understand the geography, the demand for products, and a little of the science behind growing, you're on your way to getting a foothold in agriculture.
But, agriculture is a wide world, so we'll narrow our focus.
Our guest, David Sewell, started in agricultural investing with one product: coffee. It has a long shelf life, doesn't perish quickly, and there's enormous demand for specialty coffee with limited supply.
Specialty, socially sustainable coffee has been David's niche since 2014. He purchases farms that are managed poorly, spends time working on the soil, understanding the climate, planting trees, and building a system that delivers product at a great return.
"Specialty coffee is a unique product that's managed by the tree," David says. "Specialty coffee is hand-picked, one cherry at a time."
One of the best things about specialty coffee is that the limited growing geography drives up demand. But it takes some time to get a farm turned around to producing. Just like any gardening project, it takes patience and skill.
Since David started his business in 2014, he has worked through plenty of challenges and developed an amazing model that is blazing a trail in agricultural investing.
And now, he's moved into a second crop.
"A good way to start the day is with a good cup of coffee and, in the evening, end it with a couple pieces of chocolate," David says.
The demand for specialty, fine-flavored cacao is rising, and the supply is even MORE limited than specialty coffee. David's cacao choice is particularly a specialty in Belize.
David took what he learned from coffee in Panama and rehabbed a few farms in Belize with the same, successful model.
With a little science, ingenuity, and care, David has capitalized on the demand for specialty products. He has 154 farmers who sell their crop exclusively to him, in his centralized processing facility.
"It's what they needed," David says. "So, we can control the cacao."
David has three farms as well as a trading company that buys and sells literal tons of beans every weekend.
They've all been trained on organic processes, and together, they use the centralized processing systems he has built to make an efficient product that is ready for market.
Socially Sustainable Investing
Conditions on a coffee farm aren't known for being great. That is different on David's farms. He takes care of his 35 farm hands, and it has paid off.
"We're proud to say that with the compensation program we're able to provide and with the love and attention we've paid them, we haven't had one turnover in 3 years," David says. "We take care of the people."
David's farms change the way workers live. They receive good rain gear, so they aren't picking cherries or tending to trees in the rain wearing a trash bag. Kids aren't allowed on the farm … they attend school.
Families live in provided housing with electricity, flushing toilets, and other amenities that we often take for granted.
And, while these benefits for employees are key to David's business, it's not all altruistic. Labor turnover is expensive, and taking care of workers keeps them from leaving.
Beyond just the living conditions, workers are sent to seminars and congresses to build up their skills so they become even more educated and grow with the company.
This dedication to his workers shows by the passion and dedication they bring to the field and to the job every day. His workforce is expert in cacao and coffee, and that drives the superior flavor … and price.
That makes investing in opportunities like David's even more exciting and sweeter for investors. Not only can you make money, but you can also make a difference.
Small-scale agricultural investing
One of the drawbacks to agricultural investing is understanding the science and process to growing, processing, and distributing a product. It takes time and experience to know a good opportunity and to succeed.
For instance, David learned early on that the biggest hurdle was the deeding process for international property. He warns that it is difficult to do on an individual basis.
But, David has found an interesting way to let people play with agricultural investing.
"We've focused on the delivery part of the investment vehicle," David says. "That's the hard part and where failure happens in many cases."
With David's business, he wanted to use his knowledge of syndication to make agricultural investing more accessible for people, regardless of their knowledge level and even for those who couldn't buy an entire farm.
David's farms are broken out into ½ acre parcels that can be bought individually or in groups. The parcel is deeded an individual investor or entity's name, and it's essentially a turnkey investment. It's managed and operated by David's team and investors not only get the returns, but also the knowledge that they're participating in a socially sustainable program.
For investors looking for a legacy investment to pass on to their kids, or to invest in a program that's socially sustainable, this is worth a serious look.
To learn more about David's coffee and cacao operation and how you can get involved, send an email to beans [at] realestateguysradio [dot] com, and we'll get you his special report on both opportunities!
And, we'd love to see you in September with David at our Secrets of Successful Syndication seminar. Here's where to sign up!
---
More From The Real Estate Guys™…
The Real Estate Guys™ radio show and podcast provides real estate investing news, education, training and resources to help real estate investors succeed.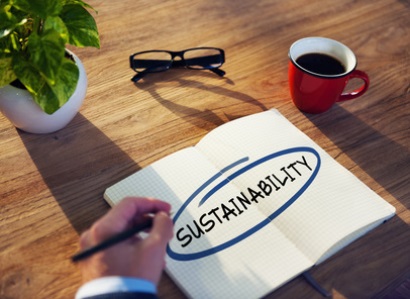 When it comes to cash flow from real estate, we LOVE "sustainable".  There's nothing worse than vacancy and turnover to ruin your income stream.
Of course, your income comes from tenants.  And if the cost of living (food, gas, healthcare) is going up faster than their wages, it puts pressure on your tenants' ability to pay rent.
If it goes on too long, it becomes unsustainable…and that's bad…for both your tenant and for you.
Happily, there's usually a solution to most of our investing dilemmas.
What if your tenants actually benefited from inflation?  And once planted, tended to stay in place for a very long time?
That's the topic of this episode of The Real Estate Guys™ radio show.
Serving up a hot cup of conversation this week:
Your connoisseur of conversation, host Robert Helms
His peon of palaver, co-host Russell Gray
International entrepreneur and investor, special guest David Sewell
Investing 101 says if you buy what everyone else is buying when they are buying it, you're going to pay more…which potentially lessens your returns.
It doesn't mean you can't make money.  And the opportunity window isn't an on/off switch.  There are shades of grey.
As you may recall, demand for real estate slowed, then temporarily died as we entered the Great Recession.
As we've come out of the Great Recession, demand for real estate has gradually grown.  And with that growth, it's been harder (not impossible) to find the same quantity and quality of deals.
Turnkey operators we talk to tell us their margins are shrinking and it takes more offers to land a property.  Simply stated, it's more competitive.
Of course, right now it's still worth doing in many markets…especially where you have properties available at or below replacement costs, relative affordability, low interest rates, and great property management.
With all that said, another tenet of investing is to look for value before others see it.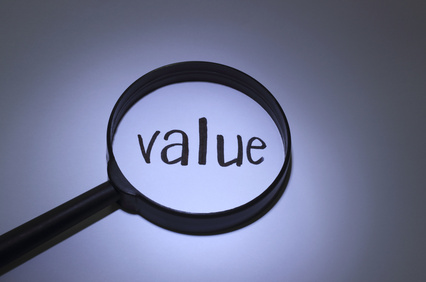 When the real estate market was crashing in 2008-10, our friend and Summit at Sea faculty member Ken McElroy (Robert Kiyosaki's Rich Dad Real Estate Advisor) was on a shopping spree.
During that window of opportunity, he acquired over $300 million of under-performing apartment buildings.  He didn't have a lot of competition, so the price was right.  And he had the capital and operational savvy to immediately improve financial performance.
So Ken and his investors did very well by buying undervalued assets before they were popular.
If course, now in 2014, apartment cap rates (operating cash flow in purchase price) are lower because apartments become popular and more investors started competing for them…driving prices up.
It's a simple concept, but it still amazes us how many people like to wait to buy at the top…all the while ignoring alternative markets and product types that haven't yet attracted mainstream interest.
That's a big introduction to tee up our conversation with David Sewell.
David is a Canadian native, who has been living in Latin America for the last 25 years.  A former Canadian naval officer, David has been around enough of the world to recognize opportunity when he sees it.
In this case, he's discovered an income producing real estate asset class that's under-performing.   And just like Ken McElroy, he's found that by adding capital and operational savvy, there's money to be made.
Except we're not talking about residential apartments.  We're talking offshore coffee farms.
We find the premise…stimulating.
And after meeting David a few years back at a conference, we've been staying in touch.  We've been fascinated by farmland investing and how it fits into a real asset investing strategy.
David's business model is simple: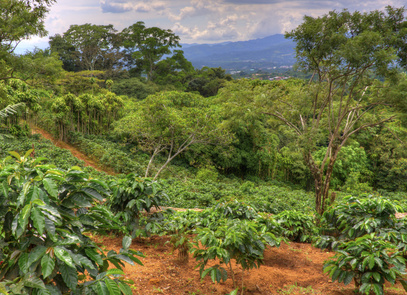 He and his team find and acquire locally owned coffee farms in places renowned for ideal coffee growing conditions.  They subdivide the farmland and sell it off to investors.
A substantial portion of the sales proceeds are used to upgrade the operations and convert the farm from producing lower value commercial coffee to high premium "specialty" coffee.
The idea is to reduce operating expenses, increase volume of production and raise the price per pound of coffee.  When you put that all in the pot and brew it, you get a tasty cash on cash return…without leverage.
Nice.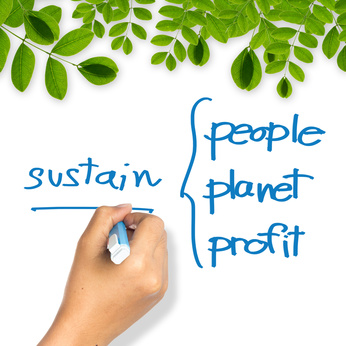 To make it even better, there are some distinct tax and asset protection advantages to owning income producing assets offshore.
And to top it all off, there's a nice social benefit.
When the farm operations rehab is done, the original farm operator makes more money, has better working conditions, enjoys more stability, receives employment benefits and ends up with better skills.
So it's not just the farm being fixed up… and the profit for the investors is more than just money.
Listen Now:
Want more? Sign up for The Real Estate Guys™ free newsletter!
Don't miss an episode of The Real Estate Guys™ radio show!  Subscribe to the free podcast!
Stay connected with The Real Estate Guys™ on Facebook!
The Real Estate Guys™ radio show and podcast provides real estate investing news, education, training and resources that help real estate investors succeed.