It's easy to figure out where tax incentives lie in wait. Just study the tax code.
The latest version of the tax code introduces a new tax shelter … opportunity zones. But … what are opportunity zones?
In this episode of The Real Estate Guys™ show, we dive into what we know about opportunity zones … including three MAJOR benefits.
You'll hear from:
Your opportunistic host, 

Robert Helms

His inopportune co-host, 

Russell Gray
---
Listen
---
Subscribe
Broadcasting since 1997 with over 300 episodes on iTunes!
---
Review
When you give us a positive review on iTunes you help us continue to bring you high caliber guests and attract new listeners. It's easy and takes just a minute! (Don't know how? Follow these instructions).
Thanks!
---
Opportunity zones: The basics
There's a way to pay no tax on certain investments AND heal struggling communities. We're talking about opportunity zones.
These new geographic tax shelters are encoded in the version of the tax code passed in 2017 … but they're not totally finalized yet.
That doesn't mean they're not important … savvy investors will be absorbing all the info they can BEFORE opportunity zones go into action.
The idea of opportunity zones is to offer a tax-favored investment vehicle for people who already have capital gains in other investments.
Opportunity zones will be located in low-income communities ripe for revitalization … and will be located in every state in the U.S.
The fundamental purpose of opportunity zones is to encourage long-term investments in struggling communities.
Congress has established an incentive framework that is flexible and unique. This is essentially a new class of investment.
These opportunity zones complement existing community development plans. In essence, the project is treating the U.S. like a giant rehab project.
You'll basically be moving yourself into a pre-identified path of progress. There hasn't been a ton of incentive for investors to come into these run-down, lower income areas. But NOW there is.
The benefits of opportunity zones
Like we said earlier, the idea of opportunity zones is set, but the legislation is not in action yet. The appropriate documentation and legislation will be in place by the end of 2018.
So NOW is your time to prepare for the future.
There are definite differences between this opportunity and other investments. Generally, you're required to pay tax when you liquidate capital gains.
But investing in opportunity zones provides three unique tax benefits. Before we get into those, we do want to clarify … this investment is only available for investors who already have capital gains from previous investors.
But not to worry … if you're a newer investor who doesn't have any capital gains yet, there are ways to get in on the action. We'll get into those in the next section.
Now, the three tax benefits …
You can

defer your original capital gains tax

for up to 10 years. As you probably know, it's always better to defer taxes than to pay now.

You also get a

10 to 15 percent discount

on your original capital gains tax.

AND …when appreciated capital gains are put into an opportunity zone investment, the gains you make from

that

investment are

completely tax free.
There is a timeline. You have to sell the appreciated assets and invest the capital gains into one or more opportunity zone investments within 180 days.
But we want to emphasize … your capital gains from properties in opportunity zone areas will be completely TAX FREE.
No capital gains? How to invest in opportunity zones
The government has a goal here … they want to bring a ton of investment capital to certain areas and swing them around.
In that vein, there is a certain requirement you have to follow to invest in opportunity zones … there is NO tax incentive if you own property in an opportunity zone under your own name.
You have to invest in opportunity zones through opportunity funds.
If you don't have appreciated assets, you may be wondering how you can start an opportunity fund and get in on this great opportunity.
There are a few options …
Invest in an area near an opportunity zone. You'll be boosted up by the wave of capital increasing asset values all around you.

Invest as a syndicator. Set up an opportunity fund … and get other investors to contribute their capital gains.
This last point is something to seriously consider … especially when you start thinking about the stock market.
The stock market is hot, but it's showing signs of faltering. People want to take their capital gains out … but they don't want to pay taxes.
A fantastic solution? Opportunity funds.
All about opportunity funds
What does it take to put together an opportunity fund?
Opportunity funds do not have investment limitations.
They must be organized as a corporation or a partnership.
They do not require official IRS approval … the fund manager can self-certify the fund simply by submitting a form to the IRS.
The process is designed for speed. It cuts out bureaucracy … and brings locally driven change to areas that need it.
But it also requires investors to make REAL change … for example, one requirement we expect to see is that investors put as much into rehab and construction as they spent to acquire the property.
Opportunity zones mean sending money to the bottom of the market … and making the subsequent changes LAST for the long term.
For a map of tagged and categorized opportunity zones, plus more information, simply send us an email at opportunityzones [at] realestateguysradio [dot] com.
And don't think this is the last you'll hear about opportunity zones … we expect this to be a BIG wave in the real estate investing sea, and we'll be providing more information to our listeners as this new opportunity develops.
---
More From The Real Estate Guys™…
The Real Estate Guys™ radio show and podcast provides real estate investing news, education, training, and resources to help real estate investors succeed.
---
Love the show?  Tell the world!  When you promote the show, you help us attract more great guests for 

your

 listening pleasure!
The Real Deal: Unlocking the QRP Secrets of Tax-Free Investing
Discover how YOU can make real money owning real assets (like real estate!) using your retirement account. And here's the best part … Tax-FREE!
You work hard to plan wisely for your retirement.  Let's face it.  Watching your investment returns be devoured by taxes is the last thing you want to see for your family.  But getting away from Uncle Sam, LEGALLY, is not an easy task.  No need to stick your head in the sand and hope it all works out …
We've asked Damion Lupo at The eQRP Co. to prepare a special report to share with our listeners how YOU can make real money in real estate using your retirement account … And here's the best part … Tax-FREE!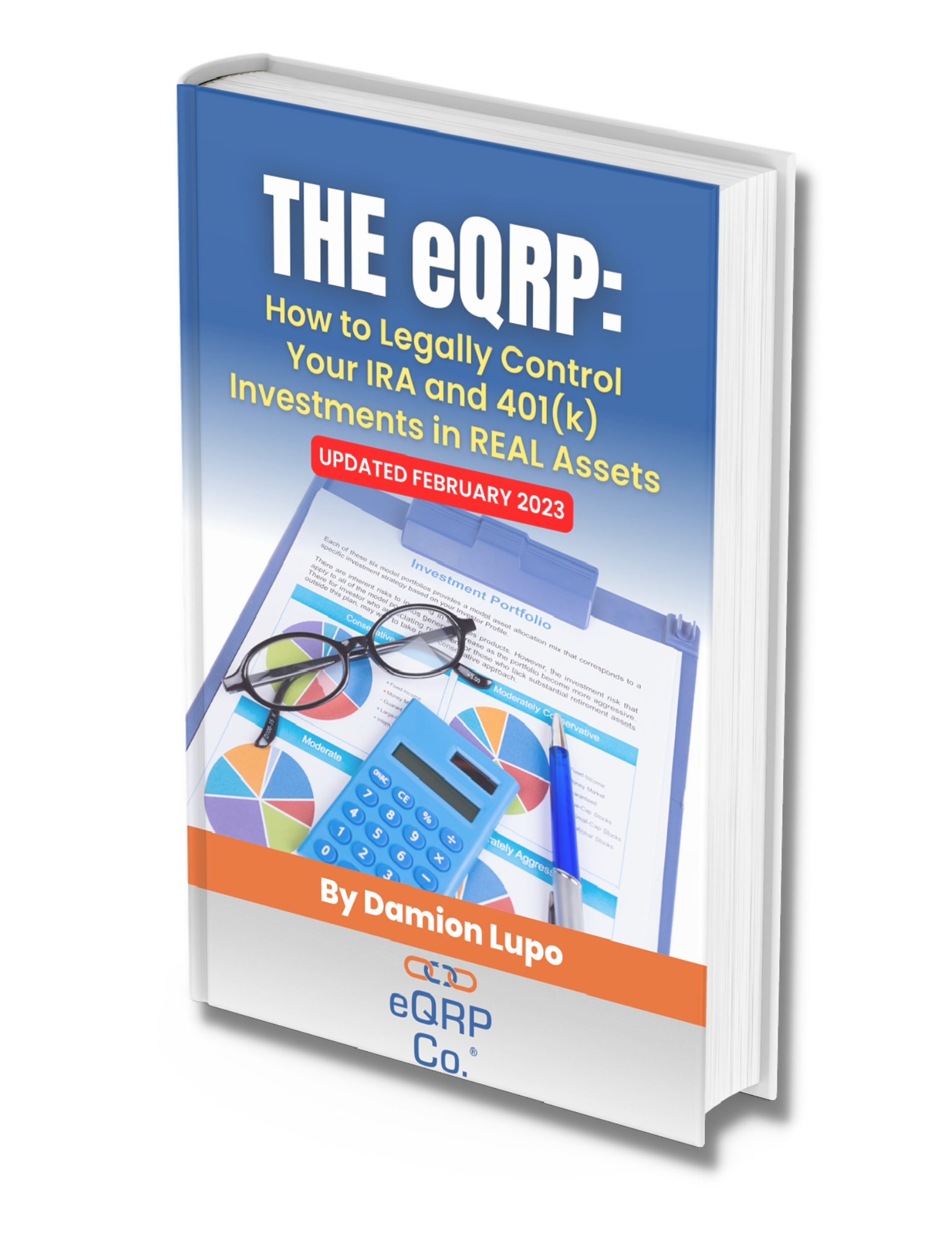 As a serial entrepreneur and author, Damion offers deep knowledge on business strategy.  His report covers how The eQRP Co. puts YOU in control!  Just to name a few REAL benefits …
REAL EQUALITY: No income limits, regardless of what you earn, you can contribute
REAL LEVERAGE: Want to invest in Real Estate and use 90% or even more leverage (a private mortgage) to super-juice your returns, cool, you won't get hit with the UDFI tax that you'll have to pay if you use a self directed IRA to invest in Real Estate using debt.
REAL LINE OF CREDIT: You get a $50,000 line of credit against your assets, you can write yourself a check for up to $50,000 any time you want, no bank qualifying, no credit approval.  Tap into your assets on demand for any reason.
REAL PROTECTION: Your money is wickedly protected against bankruptcy or creditors who would sue just to get to your assets.  ERISA law gives you iron clad protection.
REAL OPTIONS: You get to use your retirement money to invest in almost anything imaginable. No more mutual fund only options.  Invest in any type of real estate, in the United States or internationally, precious metals (that you hold), private loans, private businesses, commodities, tax liens and so much more.
REALLY TAX FREE FOREVER: Use the Roth QRP to invest and grow wealth for generations and never pay tax on the gains you AND your heirs make, literally opting your family OUT of the tax system for the next century.
Check it out! Simply fill out the form below to get your complimentary copy of Damion Lupo's The Real Deal: Unlocking the QRP Secrets of Tax-Free Investing …
Are you kidding?!?  Life insurance?  What does life insurance have to do with real estate – and how can it help a real estate investor succeed?  Good questions!  So we turned to one of the foremost experts on the creative uses of life insurance and learned how to add another powerful financial tool to our investor's tool box. Check it out!
Backing the hearse up to the studio doors:
•    Chief Undertaker and Show Host, Robert Helms
•    Pallbearer for Hire and Co-Host, Russell Gray
•    Hearse Driver and "The Godfather of Real Estate", Bob Helms
•    Non-traditional Financial Planner, Kim Butler
Let's face it.  Most people would cross the street to avoid a life insurance salesman.  Who wants to spend a bunch of time talking about dying?  Worse, who wants to spend money on a product you hope you never use – and when you do, all the benefits go to someone else? Yuck!
That's what we thought until we met Kim Butler.  Kim calls herself a "non-traditional" financial planner, which had us liking her right away.  If "traditional" means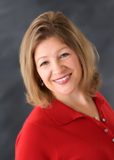 turning your money over to the Wall Street Wizards to play with, we're not fans.  So we're very interested in what Kim has to say.
Kim teaches what she calls "Prosperity Economics" and what it means to real estate investors.  Sitting here wallowing in the Great Recession, "Prosperity Economics" sounds pretty good!
The first thing Kim tells us is that life insurance "done right" means benefits to the LIVING! What a great concept!  She says rather than waiting to die to "enjoy" (we use the term loosely) the benefits of life insurance, she explains how life insurance is a powerful financial tool in the here and now. We like it.
One of our FAVORITE parts of the discussion is when Kim reveals how one particular type of life insurance has amazing similarities to real estate as a financial tool.  Even better, she tells us how savvy investors actually use life insurance not as an investment, but as a cash management tool.  Very interesting!
We came away with pages of notes – and are still hungry for more!  Look for a follow up show on this intriguing topic in the near future.
Listen Now:

Don't miss a show!  Subscribe to the Free Podcast
Want More? Sign Up for The Real Estate Guys Free Newsletter!