At the beginning of a new year, we invite you to take a look at where you've been, where you're at now, and where you're going.
Whether you've never bought a property or you have a full portfolio, NOW is the time to reflect and make sure you're on the right path with your goals and your business.
After all, "If you don't change anything, nothing changes."
In this show, we'll walk you through how to apply success strategist Brian Tracy's concept of zero-based thinking to the real estate business, starting with two important questions:
Knowing what you know now, would you make the decisions of the past year again?

Why or why not?
Perhaps you just need to do some fine-tuning … or perhaps you need a major course correction! Either way, we want to help YOU make better decisions going forward.
In this episode of The Real Estate Guys™ show you'll hear from:
Your host, team player 

Robert Helms

His doesn't-always-play-well-with-others co-host, 

Russell Gray
---
Listen
---
Subscribe
Broadcasting since 1997 with over 300 episodes on iTunes!
---
Review
When you give us a positive review on iTunes you help us continue to bring you high caliber guests and attract new listeners. It's easy and takes just a minute! (Don't know how? Follow these instructions).
Thanks!
---
Evaluate yourself … and your team
Your evaluation should start with yourself. Begin the process by applying the question, "Knowing what I know now, would I make that decision again?" to the properties in your portfolio.
Then, ask yourself why you would or would not make that decision again. You can divide your answer into three categories … the property, the people involved, and the marketplace.
Answering this question about your decisions will help you avoid making the same mistakes going forward and make more targeted decisions.
After your self-evaluation, look at your team.
Every real estate investor has a team. As an investor, you're a borrower, a buyer, a client, and a customer … and on the other side of these relationships sit your team members.
As you evaluate your team, start by asking some essential questions:
Do I have everyone I need to run my business?

Where is each person on a scale of 1 to 10? Why?

How could I change or augment this relationship to get this team member up to a 9 or 10?

Ultimately, ask yourself, can I salvage this relationship or do I need to start over?
You can't always change the people on your team, but you can change your relationship with them. So, figure out what you can do to get to where you want … or whether you need to replace a low performer entirely.
Also ask yourself, "What makes a good team member for ME?" Figure out why your high performers are 8s, 9s, and 10s, then look to them to coach other members of your team and offer referrals.
You want the people on your team to be better, smarter, harder-working, and more committed than most people out there … even if it means they're better than you.
Your TEAM has helped you get to where you are … so build them up. Serve your team members, and put them in a position to win, so YOU can win too.
And, if you're looking for more feedback on yourself, ask your team to evaluate how YOU can become a better client. This will strengthen the relationship on both ends.
Review and fine-tune your financial situation
As an investor, you should have a basic idea of where you're at and where you want to go … in other words, your personal investment philosophy.
If you haven't yet fleshed out your personal investment philosophy, we highly encourage you to take that step before digging deeper.
Got your investment philosophy written out, revised, and ready to go? Now is a GREAT time of year to take a look at your financial situation … and evaluate where you can minimize spending.
There are three major expenses that can be leveraged against your equity to free up some investable money:
Interest

Insurance

Taxes
Guess what all three have in common? They're an expense everyone pays for, but no one wants to.
You could brown-bag it every day to save money … OR you could work on minimizing the costs you really don't want to be spending money on in the first place.
Your responsibility as an investor is to manage debt, equity, and cash flow. It's key that you have a strategy to manage your money so you can accelerate equity growth.
Your first step in making a financial change is to seek out experts on your team who can help you get to where you want to go. Your second step is to ask yourself what's missing in your own portfolio of knowledge … and then seek out education and training to address gaps.
Below are tools for evaluating each of these three major areas of expense.
Interest
The basic question you want to ask when it comes to interest is, "Are there places I can change my loan so it makes more sense?"
As with any financial decision, step carefully and rely upon knowledgeable team members.
Look at the big picture to see where you might make changes. You want to manage your mortgage for maximum net worth.
Check to see whether your lender will bundle properties to free up your borrowing power. Look at your current interest rates and loan terms.
Consider refinancing, but realize that refinancing means kicking a big can down the road. So, consider the long run, and not just your monthly cash flow.
Insurance
For each insurance policy you hold, evaluate the policy itself as well as the carrier.
Make sure your policies will actually pay the risks you're exposed to.
We recommend meeting with your insurance company to evaluate the company and your policy and find ways to optimize your premium.
There's a steep learning curve here, so make sure you have a knowledgeable team member by your side or available for questions.
Taxes
No one wants to pay taxes. Ideally, we would all pay as little as legally possible.
To do so, you need to know the tax law and, most importantly, have a good tax team … your financial advisor and your accountant.
We recommend meeting with your tax advisor to reassess cost segregation, property tax mitigation, your depreciation schedules, cost acceleration, expensing business costs, and structuring your business.
Real estate is one of the best assets when it comes to tax benefits, so invest some time to educate yourself.
And be proactive … come to your CPA with ideas and questions. Ask, "How can I do this?" instead of "Is this possible?"
Assess how you spend your time
Time is also an asset … perhaps your most valuable one.
By choice, we spend less time on real estate investing now because our priorities have changed. That doesn't mean our profits have suffered, however.
Look at your calendar, relationships, health, and satisfaction level and ask yourself, "Do I own this business, or does it own me?"
To make a change, start by keeping a detailed calendar of how you spend your time.
Look at easily delegated tasks first and find ways to offload them.
Then look at the critical tasks on your list and figure out what the key performance indicators are for each task. Set up processes so you can delegate these tasks as well.
Refashion yourself … from a one-band man, to a well-oiled team.
We encourage you to find clarity about the things that absolutely require your time and effort, and the things that can be delegated and even done better by others.
The shift from self-employed to team manager requires a lot of fortitude, devotion, and skill, but it's absolutely worth it.
Ultimately, your business should be fashioned in a way that it could be a model for 1,000 more just like it … a smooth-functioning machine.
Ask yourself, "If I didn't own this business, would I buy it?" Because you are buying it with your blood, sweat, and tears on a daily basis.
Check your mission, vision, and values
You don't want to spend your whole life trying to get from Point A to Point B if Point B isn't really where you want to be.
Don't get so caught up in the doing that you forget your destination.
All your strength as a real estate investor will come from your mission, vision, and values … so make sure you sit down and really fine-tune those three core beliefs.
Interested in having us coach you through the process of finding your mission, vision, and values? Check our Create Your Future Goals Retreat and get on the advanced waiting list now.
At the beginning of a new year, take stock. Congratulate yourself for what you've achieved … and get excited about where real estate can take you. There really are no limits!
---
More From The Real Estate Guys™…
The Real Estate Guys™ radio show and podcast provides real estate investing news, education, training and resources to help real estate investors succeed.
"Live where you want to live, 
but invest where the numbers make sense."
– Robert Helms
Nice quote.  But it assumes you know what numbers to look at … and whether or not they make sense.
Many times, investors focus primarily on numbers related to the PROPERTY …
… things like rent ratio, gross-rent multiplier, cap rate … and of course cash flow after debt service.
Those are all SUPER important … and you should pay attention to those.
BUT (you knew it was coming) …
Individual properties exist in local markets, which are affected by both macro and regional factors.
Macro factors are things like interest rates, tax rates, and how other markets compare to yours.  Sometimes people move to find greener pastures.
Regional factors include local taxes, landlord laws, economic drivers, supply and demand fundamentals, net migration trends, etc.
So it could be a mistake to focus solely on the property's numbers.  The market's numbers matter too.
If your prospective property is in an area with downward trending regional factors, you might end up … as stock traders say … catching a falling knife.
Think Detroit many years ago …
Once the RICHEST city on the planet, Detroit boasted a population of about two million people.  Strong incomes, lots of prosperity, a robust real estate market.
Slowly … for many reasons we won't delve into now … Detroit's regional drivers began to weaken.
So even though the numbers on a property in Detroit back then might have looked good at some point during the decline …
… the regional market trend was working against you over the long term.
And just as a rising tide lifts all boats, a receding tide lowers them.
So we think it makes a lot more sense to pick your market BEFORE you pick your property.
Our approach is to pick a market first, then build a local team, and then let the local team help find the right properties.
This way, when you're running numbers on a specific property, it's in the context of a market you think has a stable or rising tide.
One market metric we suspect will become increasingly important going forward is rental affordability.
That's because the long-term trend of net "real" prosperity for working class people has been down … and that's probably not changing any time soon.
Of course, even if we're wrong … and we'd love to be … being in affordable markets isn't a liability.  Again, a rising tide lifts all boats.
But if an area is NOT affordable, you may not have a healthy supply of tenants able to pay your rent …
… and you risk being on the wrong end of a price war to maintain occupancy.
Of course, determining a market's rental "affordability" is a tad more complicated than just running a pro forma P&L on a specific property.
For example, if rents are low, is the area automatically "affordable"?  Or if rents are rising, is the area becoming less affordable?
Not necessarily.
Affordability is about the ratio between wages and incomes, how many people in an area can afford the area's rent, and comparing one market to another.
Maybe in an area where rents are rising, wages are going up even faster.  More people start moving in to earn those higher wages, which increases the number of people who can afford the rent.
So rents could be rising, yet the area is becoming more affordable.
Like we said … it's a little complicated.
Fortunately, there are smart people who study these things and produce fancy reports we can peruse for clues … about markets, trends, and where opportunities are.
New York University's (NYU) Furman Center cranks out all kinds of research related to housing … including their recently released 2017 National Rental Housing Landscape report.
Page 10 of this report caught our eye because it charts 53 big city areas ("metros") and compares "share of renter households that were rent burdened" in 2015 versus 2012.
They define "rent burdened" as those tenants paying 30% or more of their income on rent.
Obviously, when a smaller percentage of people in a region are rent burdened, it means a greater percentage can afford to pay whatever the going rent is … and absorb increases in rent or other living expenses.
This puts a little recession insulation in your income property portfolio.
So a number that "makes sense" for a market could be a low percentage of renters who are rent burdened.
Of course, it's also wise to understand why rents are low relative to incomes.
It could be driven by falling rents (bad), rising wages (good), increases in rental stock (maybe bad), net in-migration (good), or any combination of those and other factors.
So we're not here to suggest simply because an area is becoming more affordable, it's automatically a great market to invest in.
But it's a clue … and worthy of further investigation.
What's nice about the NYU Furman report is it compares 2012 to 2015 … so you can see whether a metro is trending better or worse for this particular metric.
If a market is more affordable in 2015 than it was in 2012, it's positive in terms of the number of people who can afford to pay the going rent.  More qualified prospective tenants is a good thing.
Of course, if affordability is driven by primarily by falling rents and rising vacancies, it's a red flag.
But markets with increasing affordability, and stable rents and occupancies, should probably end up on a short list of markets to pay a visit to.
We'd probably further narrow the list to cities where median rents are in the middle to lower price range compared to other markets …
… because if there's macro-pressure on renters … say rising expenses in food, energy, healthcare, taxes, or interest … they may move to more affordable areas to find some budget relief.
In tough times, people don't typically move to more expensive areas. They look for places that are more affordable compared to where they are.
Again, it's EASY to invest in a rising tide.  But it's always smart to be ready for if (when) the tide goes out.
All things being equal, a market with rents to the mid-to-low range on a national scale is probably safer when sailing into uncertain economic seas.
So have some fun in the report … toggling between page 6 (median rent by metro) and page 10 (share of rent burdened households).
Look for metros which are affordable locally based on a low percentage of rent burdened population, with increasing affordability from 2012 to 2015 …
… and also affordable nationally when compared to the average rents of other metros.
Kansas City is best for lowest population of rent burdened, with a solid improvement from 2012 to 2015 … and it's more affordable nationally than two-thirds of the list.
Oklahoma City, Cincinnati, Louisville, and Salt Lake City all also look pretty strong based on these metrics.
Again, this isn't a final conclusion about great housing markets.  But it's one set of numbers to consider when looking for markets to investigate.
Until next time …. good investing!
---
 More From The Real Estate Guys™…
The Real Estate Guys™ radio show and podcast provides real estate investing news, education, training, and resources to help real estate investors succeed.
Lots of great real estate investing questions from our loyal listeners in this edition of Ask The Guys, including should I invest or pay off debt. 
Should I invest or pay off debt? How do I get started in investing? Should I sell my property to my tenant? Our producers said we had a lot of really good questions for this edition of Ask The Guys, so they wanted to bring in the BIG brains.
Sadly, they weren't available, so we're on our own for this show.
In the baffled box fielding your brilliant questions:
Your home-run host, Robert Helms
His choked up co-host, Russell Gray
Here are some of the questions our listeners pitched to us….
Is it better to invest or pay off debt?
Should I sell my property to my tenant?
What's the best way to transfer real estate from parents to children?
Where can I find financing with foreclosure on my record?
And more …
---
Listen
Subscribe
Broadcasting since 1997 with over 300 episodes on iTunes!
Review
Like the show? Help us reach new listeners by leaving us a quick review on iTunes. It takes just a minute of your time, and it would really help us out. Thank you so much!! (Don't know how? Follow these instructions.)
---
Should I wait until I'm debt free to start investing in real estate?  My wife is concerned about carrying too much debt.
Short answer:  The longer you wait to start investing, the longer until you profit from your investments.  So generally speaking, if you are wondering if it is better to invest or pay off debt, getting started sooner is better.
Obviously, there's no one-size-fits-all answer.  Especially when wives are involved. 😉
But from a financial standpoint, debt that pays you to borrow is not bad.  In fact, we'd call it "good"…as in "good debt". When looking at if it is better to invest or pay off debt, "good debt" is critical to consider.
Income producing real estate is one of the great vehicles for accumulating lots of "good debt".  The key is to make sure of two things:
First, be sure the net cash coming in is enough to cover the debt payment going out.
Sounds easy.  But it's also easy to forget about contingent and non-monthly expenses…the unpleasant surprises can make your easy life…not so easy.
So when you do your cash flow analysis, be sure you account for EVERYTHING.
Second, be sure you have adequate cash reserves.
Sometimes big expenses come up before you have time to build up reserves from cash flow.  Don't count on credit lines because those can be shut off in an economic crisis.  And you never know when one of those pesky financial crises will show up.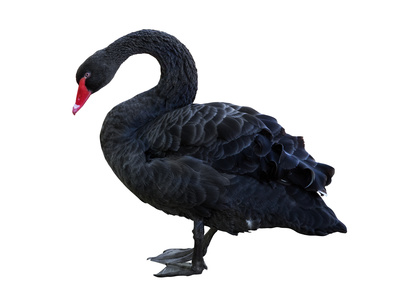 So…if you're able to borrow money (good debt) to acquire POSITIVE cash flow, you can use the positive cash flow from the good debt to pay down the debt (bad debt) which does NOT pay you. In this scenario, the answer is clear on if you should invest or pay off debt.
Of course, if YOU understand all that and your spouse doesn't, you could be 100% right on paper…and dead wrong in the relationship.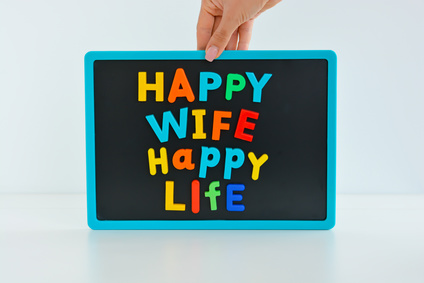 You have to decide what's most important.  Just remember:  Happy Wife = Happy Life.  Just sayin'….
If your wife is concerned about your financial affairs, that's a GREAT thing.  Consider it an opportunity to invest time studying together by attending seminars, reading books, meeting with advisors…even listening to amazing real estate investing broadcasts.
And until you find an amazing real estate investing broadcast, you can listen to The Real Estate Guys!
My tenant wants to buy my property.  Should I sell it?
Another great question!
Of course, whenever someone asks what they "should" do, we have to answer, "It depends".
Ultimately, you have to do what YOU think is best…for YOU.  And YOU figure that out by getting ideas and information…and then considering your options.
So here are some things to think about…
You have the property now.  If you didn't, would you buy it right now compared to whatever else is available for you to do with your time, equity and credit?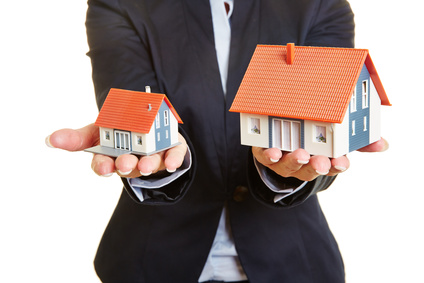 If not, then you probably want to strongly consider selling it.  Of course, you have to think about timing and tax considerations.
If you'd like to keep the property for now but would like to sell it later, it's likely you can make a deal with your tenant for a future purchase.
Maybe you want to time the realization of capital gain or need time to prepare for a 1031 tax deferred exchange.  Maybe the tenant needs some time to get their credit and cash lined up.
In any case, in most jurisdictions you modify your lease and provide your tenant with a future option to purchase.
You could also go with a protracted escrow, just be sure to consult with your tax advisor about when the tax law says you've actually "realized" the gain.
In the case of a lease option, your tenant might pay you an upfront fee and/or additional monthly payments as "option consideration".  You might get a bigger number if you're willing to credit some of it toward the purchase price.
There aren't any set rules or formulas…which is the fun and creative part of real estate.  Just decide what YOU want and are willing to do, and what the tenant wants and is willing to do.  Then work out a deal that makes you both happy.
What's the best way to transfer real estate from parents to children?
"Best" like "should" is always a dangerous question to answer.  After all, what's best for someone is probably what they should do.  But who knows best what's "best"?
You do…once you know what your options are.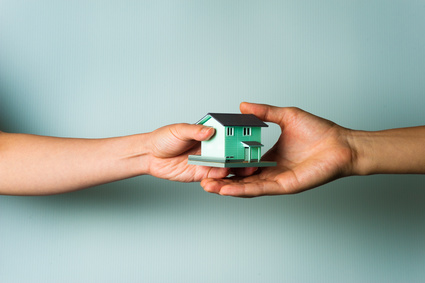 So when it comes to transferring real estate from parents to children, you need to think about what YOU are trying to accomplish.
Sometimes, it's about tax mitigation.  Sometimes you want to maintain control…even after you're no longer here.
Once you figure out what YOU want, then you'll want to consult with professional advisors who can help with the HOW to do it.
Typically, you'll want an estate planning attorney and a tax advisor.
The tools you have to work with include entities (trusts, LLCs, etc.), contracts (options, purchase and sale agreements), and state specific laws (forms of title).
Entities are useful for eliminating probate, managing estate taxes, and maintaining control about how the property and its income are used.
The key is to focus on what you're trying to accomplish.  Ask a lot of "what if?" questions until you've through a variety of potential outcomes.  Decide what you want to have happen in each scenario.  Write it all down.
Then go meet with your advisors and ask for ideas and strategies to create the outcomes you're after.  Many times, experienced advisors will have seen how other clients have structured themselves to accomplish similar objectives.  So you may get some ideas you hadn't even thought of.
After a reviewing all the ideas, options and expenses, we're guessing it will be clear to see what's "best" for you.
Where to find financing with a foreclosure on your record?
The lending landscape is littered with the walking wounded – folks who barely survived the Great Recession and whose credit reports are scarred with foreclosures, liens and other "derogatory" entries.
That's the bad news.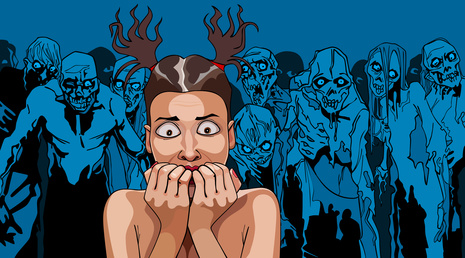 The good news is that more lending is opening up for these walking wounded.  The key is to get someone on your team who is knowledgeable about the ever-changing array of conventional and unconventional financing options.
Because there's a big population of folks with foreclosures on their records, there are specialty lenders who focus on serving their unique needs.
So job #1 is to find a competent mortgage broker experienced with working with investors.  Investigate non-government funding such as private lenders, community banks…even friends and family.
If you have consistent documented income, savings and a reasonable explanation for what happened, there are lenders out there who are willing to take a chance on you…if the collateral is good and the interest rate is right.
Even if you can't find ideal financing today, you may still want to buy a good property as long as you have a reasonable plan for fixing the financing later.
Remember, you buy the property once, but you can change the financing later.
So if you meet with your mortgage consultant and they tell you you're not lendable YET…then find out what YOU can do (in your control) to get there.  If the list and timeline seems reasonable, you may decide to accept less than perfect financing TEMPORARILY…with plan to replace it later when you qualify.
How to access home equity to invest?
At the risk of being redundant…again…one more time…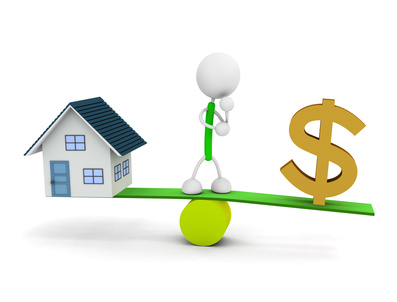 Get a mortgage pro on your team.  They can tell you what loans are available that YOU will qualify for.  And if the answer is "none", don't be dismayed.  You may find a private party lender who'd be willing to make the loan.
This of course assumes you wish to keep your home and just want to use the equity.  Otherwise, selling is the other obvious way to free up idle equity for investment.
Pre-2008, pulling equity out of Property A to investing in Property B (and C, and D, etc…) was popular because properties had equity and loans were readily available to extract the equity.
After the crash, those loans all went away.  So sad.
But they're BAAAACK.  Yay.
However, there were some valuable lessons learned by those of us who went through the equity apocalypse…
First, when it comes to your HOME…be conservative.  Make sure, you feel comfortable making the new payment in case any or all of the investments you make with your home equity…flop.
As long as you can make your payment, you're not homeless.  But if you can't sell the house to pay off the mortgage, you might be trapped for awhile.
Be careful not to borrow short and invest long.
If you access equity in your home, be sure you understand the terms of the loan.  At today's rates, we're fans of long term, fixed rate loans.
Fixed rate long term loans give you stability of interest expense and payment.  And you don't have too much risk that you'll end up stuck with an above market rate.  It's hard to imagine rates falling substantially from today's level.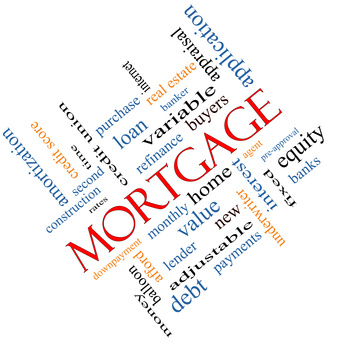 HELOCs (Home Equity Lines of Credit), ARM (Adjustable Rate Mortgages), balloons (i.e., 30 year amortization due in five) are all "short term" loans.  Meaning, the rates might adjust or the entire balance comes due in 5 years or less.
If you are SURE you can pay the loan back or handle the "worst case" scenario interest rate / payment adjustment, then MAYBE it's okay to use the proceeds to invest.
The DANGER comes when whatever you invested in is NOT liquid when the loan comes due…or isn't producing a high enough payment to cover the new payment after an interest rate re-set.
Now you may need to sell at a bad time.  Or you might not be able to sell at all.  Then you need to figure out how to pay off the loan or make the payment from other sources.
Again, avoid borrowing short to invest long.
Of course, if you're hesitant to use your home equity to invest with, you can always find other people who have money available to invest.  They put up the money (or most of it) and you put up the time to find and manage the deal to a profit.  Then you divvy it all up.  That's called syndication and we like it a lot.  You might like it too.
How to get started when properties are so expensive?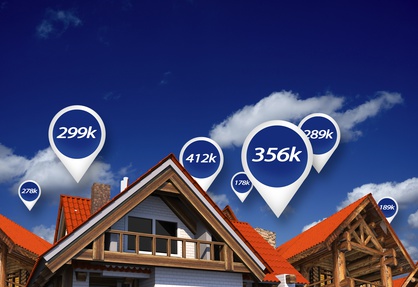 Another great question…
This listener makes $45,000 a year, has good credit and has been reading lots of books about investing.
BUT…he lives in Los Angeles and properties cost a fortune.  So he can't qualify for a big enough loan to buy anything in his area.
One solution…
"Live where you want to live, but invest where the numbers make sense." – Robert Helms
Sounds easy.  But how?
It's a big topic, but in short, pick a few markets you think would be good.  Research those markets and then build relationships there.  Your market team will help you find properties.
Again…sounds easy, but how?
Relationships.
In this case, take your book (and radio show!) knowledge and go to places where more experienced investors gather.  Ask intelligent questions.  Find out what other people are doing and why.
In a huge metro like Los Angeles, there are investment clubs, seminars and conferences you can attend.  But don't hesitate to travel to connect with the right people.  We do it all the time.
Once you've picked a few markets that look interesting, do some remote research.  Set news alerts.  Pay attention to the local economy.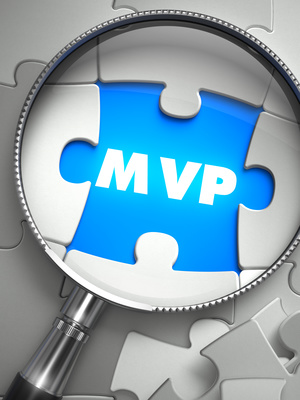 If it looks good, go there and start building a team.  And start with property management.
Property managers  usually aren't trying to sell you a property.  But they can tell you where the tenants are most plentiful.
Remember, your true mission as an income property investor is to accumulate tenants.  That's where the income comes from.  You buy the property to get the tenants and their income…at least a piece of it.
So your property manager is the MOST important member of your local team.
Lots of other great questions…so tune in as listeners Ask The Guys!
---
Listen on YouTube
Want More?
The Real Estate Guys™ radio show and podcast provides real estate investing news, education, training and resources that help real estate investors succeed.

Robert Kiyosaki says "Investing is a team sport."
We agree! And this is especially true with real estate investing because unlike paper assets…properties aren't uniform commodities which lend themselves to being traded on electronic exchanges.
Instead, the buying and selling of real estate involves people…lots of them. And so who you have on your team and how you get along with them is critical to your success.
In the studio to talk about who you need on your team and how to pick people who fit well with you…and with each other:
Your quarterback of conversation and host, Robert Helms
His co-host waterboy of waxing on (and off from time to time), Russell Gray
The Godfather of Real Estate, Bob Helms
We think building a portfolio of people is foundational to building a portfolio of properties.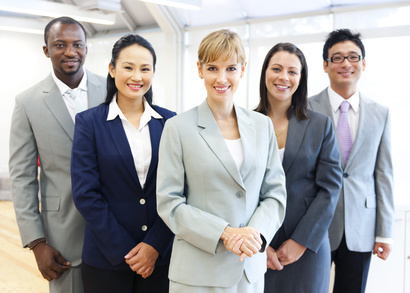 Sadly, many people approach investing backwards.
They find either go out and look for…or through happenstance, stumble upon, a property that looks "good"…and they get into contract.
Then…AFTER the fact…they go look for a mortgage broker, an insurance agent, a property manager, and a local real estate attorney (or maybe they wait until they actually have a problem).
In other words, they build the team around the property.  Oops.
In the first installment of this four part series, we talked about the role of your personal investment philosophy in helping guide you to the right market, team and property.
In our last installment, we discussed how to pick a market (geographic, demographic and product type) that is most likely to fit you…based on your personal investment philosophy.
In this third installment, we focus on the how and why of building a team.  And not surprisingly, we think your team should be a reflection of your personal investment philosophy.
Warning:  Build a team is hard work.  It takes time, patience, thick skin and adequate funding.
That's because it's an iterative process.  And you will almost certainly need to try out a lot of prospective players to find your "starters".
So where do you start?
Assuming you've worked out your preliminary personal investment philosophy…and specifically your values and goals…you should have some sense of culture.
The Culture Club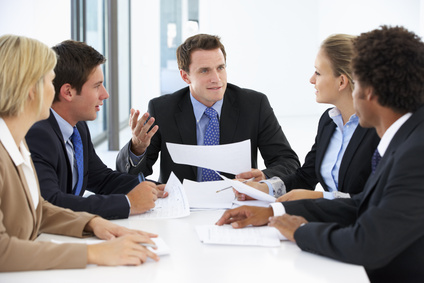 Every member of your team should reflect your values…and understand their role in helping you achieve your goals.
So your mission will be to communicate your values and goals to prospective team members…then watch their reaction.  If they get excited, you're on the right track.  If they don't…then you might want to keep moving.
Trust is a Two-Headed Creature
Next, you're looking for people you can trust.  Duh.
But it's more complicated than you might think…because you need to trust you team members in TWO important areas…and you can't have one OR the other.  You MUST have BOTH.
First, you must trust your team's motivations.  You need to know they have your back.  In other words, you need to trust their professional ethics.
Just as importantly, every team member must be professionally competent.
An honest, caring, well-meaning…but incompetent…team member can cost you a lot of money.  Worse, they can severely tarnish your reputation.
However, a top notch team member that doesn't really care about you could surgically rip you off…or ignore you in your time of need.
So make sure you're confident in every team member's ethics AND competency.
Size Matters
Did you really think we'd miss the opportunity for a double entendre? 😉
So while there are lots of ways to categorize people, one of our favorites is mentality.
Some people see ABUNDANCE…while others see SCARCITY.
Abundance thinkers believer there's PLENTY to go around.  They tend to collaborate, share and contribute.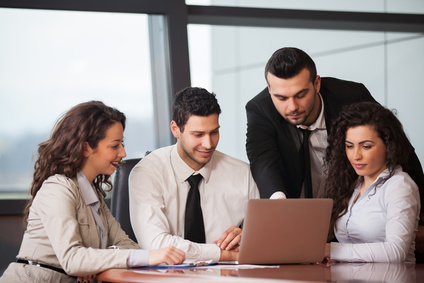 Scarcity thinkers believe there's NOT enough to go around.  They hoard ideas and resources…and often major in minor issues.
Because it's important for your team to play well TOGETHER, there's not always room for big egos.  And that means you too.
No one can be too obsessed with WHO is right.  Everyone needs to be focused on WHAT is right…in the context of your stated mission, vision, values and goals.  They need to be TEAM players.
Also, scarcity minded people focus on getting all they can while the getting is good.  We prefer folks who focus on building a bigger pot for everyone to share.
Going Deep
(Sorry…we couldn't help ourselves…)
Just as a football coach (we could have picked a different sport, but why not pick the best?) has a DEPTH CHART…you need one too.
So there are the various positions you need to fill…and you'll want to have back-ups…at least for the most critical positions.
Among them are:
Property Manager – who is responsible for managing the income production.  This is arguably the most important and least loved player on your team.
Real Estate Attorney – real estate law is very regional.  So if you get onto contract or start tinkering with your lease agreements…or worse, end up in litigation…you'll want good counsel on board.
Insurance – we think you'll want both an agent AND an attorney to help you select, procure and review you policies.  You don't want the first time you read your policy to be AFTER you've suffered a loss.
Mortgage – Most real estate investors are voracious users of debt…and arguably should be.  And with rates and programs constantly changing, anyone growing a big portfolio of mortgages needs an expert to help optimize the debt…including cash flow, interest expense, rate risk, equity optimization.
Tax – Nearly EVERYTHING you do financially has a tax consequence.  Better to know what that is BEFORE you commit the act…then to find out when you are filing…and paying…your taxes.
There's a LOT more than this…remember, we warned you it was big task…but these are several of the core members.
Here's the GOOD news…
When you find just ONE great team member…he or she can usually connect you to one or more others.  It's like hitting a gold vein.  You just keep mining it.
In this broadcast, we also cover several of the key questions you should ask any prospective team member.
So grab a note pad and tune into this episode as we discuss putting together your real estate investing team!
Listen Now: 
The Real Estate Guys™ radio show and podcast provides real estate investing news, education, training and resources that help real estate investors succeed.
In our continuing quest for real estate wisdom, The Real Estate Guys catch up with two of the most active real estate investors around.  As 2009 closes and we look forward to the new decade, what do the experts think?
Gazing into their crystal balls for this episode:
Your senior seer, host Robert Helms
Chief ball polisher, co-host Russell Gray
Rich Dad's Real Estate Advisor, best selling author and real estate entrepreneur, Ken McElroy
Best selling author, prolific real estate investor and entrepreneur, Kim Kiyosaki
We like to talk to people who know what they're talking about.  Not just because they're smart, but because they have wisdom that only comes from experience.  We kick off with an honorary member of The Real Estate Guys, Ken McElroy.  This is a show worth listening to with a note pad because he gives us some great pearls of real estate wisdom!
Ken starts out telling us what he's excited about as we enter the new year.  While many people are licking their wounds, Ken says 2009 was his best year ever!  Then he goes on to explain why the unraveling of the mortgage industry has provided extraordinary opportunity.  He also discusses his strategies for market selection, tells us what NOT to do, and then reveals some of the markets and product types he's most interested in right now.  Plus, he gives us the one key item he looks for to find markets that are more likely to provide lower marketing and turnover costs, and a bigger pool of quality tenants.
Ken wraps up his appearance by sharing what he sees coming in 2010 in terms of interest rates, foreclosures, rents, inflation, the dollar and more!  Really good stuff!
The second half of the show features a conversation with Kim Kiyosaki,  Rich Woman author and big time real estate investor.  She gives us her take on the prospects for 2010, which includes both bad news and good news.  Then Kim shares some details on a huge real estate deal she just closed which exemplifies her forecast.  She reminded us that she started in 1989 in the middle of the last real estate "meltdown" with no money and no credit.  Unable to obtain conventional loans for the first 8 years, she explains how she had to be creative to get her deals done. When you hear the size of her latest deal, you'll realize how much can change in 20 years!  As we said in Equity Happens, 20 years from now it's going to be 20 years from now.  The difference will be what you choose to do between now and then.
We're going to continue checking in with the biggest brains in real estate to see what they're going to be doing in the new decade.  Stay tuned to The Real Estate Guys – and tell a friend!
Don't miss a show! Subscribe to the Free Podcast
Want More?  Sign Up for The Real Estate Guys Free Newsletter!