Phoenix Metro Market Report
The secret is out … Phoenix is a diamond in the desert … and a fine place for real estate!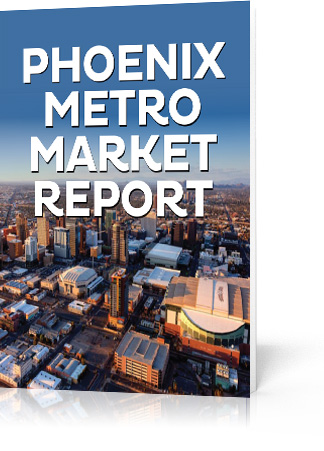 In the past, Phoenix has been known for construction and real estate growth … but now it's adding tech, finance, and health services to its economic mix. 
The result is a BOOMING population and a surge of major corporations calling the Phoenix metro area home. 
Phoenix is home to the 5th largest population in the U.S. … and is on track to move up the list. 
All that growth means real estate demand as employees relocate from Silicon Valley … and that means great opportunities for investors. 
In this special report, discover:
✓ The most telling statistics and projections for growth in the Phoenix metro
✓ Why the Phoenix metro is a hotspot for business
✓ Plans for future infrastructure in the metro area
✓ Why Phoenix is great for real estate
✓ And more!
Find out if Phoenix is right for YOUR next real estate investment!
Simply fill out the form below to access the Phoenix Metro Market Report …

Boise Metro Market Report
People are packing up and booking it to Boise. Opportunities abound in Boise!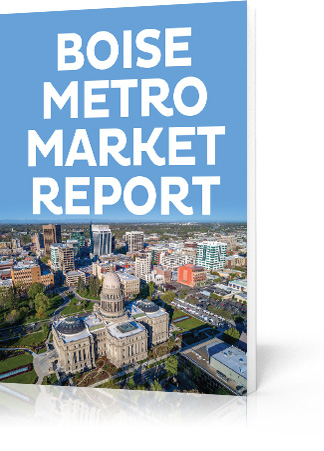 Look no further than the Boise Metro area to find a market on the move. 
Up and coming areas like Nampa, Idaho … 20 miles west of Boise … are thriving economically and culturally. 
Quality of life is high with a variety of major industries like agribusiness, manufacturing, retail, tech, and healthcare providing employment. The area is also home to four universities. 
The population is steadily growing … which means opportunities abound for real estate investors. 
In this special report learn:
✓ Why the Boise Metro area is situated for success
✓ What world-class companies call Boise home
✓ How Boise's demographics favor real estate investors
✓ And more!
Get to know Boise better …
Simply fill out the form below to access the Boise Metro Market Report!
Cleveland
Once a forgotten city with a struggling manufacturing sector, Cleveland is rebuilding a stronger, more diverse economy and workforce. It is a diamond in the rust belt.
Cleveland is making a comeback.
Along with other industrial cities like Pittsburgh and Detroit, Cleveland saw a downward slope 
in the late 20th century that was only accelerated by the 2008 recession. Unemployment soared, and home values plummeted.
Now, a shifting focus to the healthcare and tech industries and a slow but steady return of manufacturing spells a new slogan for Cleveland … it's Believeland, Ohio.
Here's what's changing in Ohio:
Diversified economy.

Shuttering factories led to widespread unemployment. While some of those jobs have returned, it's no longer the largest sector of the economy, and that diversity is promising for the future of the market.

The leader in healthcare.

Cleveland Clinic is one of the best healthcare systems in the world and is the national leader in cardiology and heart surgery. Watch for continued growth in the biomedical industry.

An emerging tech hub.

Greater access to capital, support for entrepreneurs, a low cost of living and a vibrant health tech corridor are just a few of the reasons why technology companies are choosing Cleveland as their home.

Eight Fortune 500 companies call it home.

It's not all surgery and computers here. Progressive Insurance, Goodyear Tire and Rubber, Sherwin Williams, and others provide jobs and revenue. And that influx of capital and people is revitalizing neighborhoods.

A newer, younger population.

Millennials want to live closer to where they work and are coming back from the suburbs to the cities. Cleveland is the 8th fastest growing millennial population in the US, and they're renting and purchasing homes.

Centralized location.

According to Forbes

, Ohio is within a day's drive of 60 percent of the US GDP and 150 Fortune 500 businesses. It's easy and cheap to get to many major cities.
Downtown Cleveland is changing rapidly. As the Health-Tech Corridor expands and innovates, Cleveland will continue to be a diamond in the rust belt.
Radio Shows
Reports and Articles
Market Field Trips & Property Tours
Boots-on-the-Ground Teams
Clues in The News
Cleveland—Improved Economic Conditions – March 25, 2019
The Pace of Job Growth Is Accelerating in … – March 16, 2019
20 Cities Where a $50,000 Salary Goes the Furthest – March 7, 2019
Top 5 cities for Americans earning $50,000 – March 6, 2019
Cleveland is part of one of the leading 'mega-regions' powering the world economy – February 28, 2019
The Best Markets For Real Estate Investments In 2019 – January 7, 2019
Home Value Forecast: The New Home Office – How Telecommuting and Economic Restructuring are Impacting Housing Markets – October 30, 2018
25 Best Cities for Jobs 2018 – October 16, 2018
Cleveland is a pretty powerful force in clean energy jobs – 

September 28, 2018

PNC plans to move 500 suburban workers to downtown Cleveland – 

September 27, 2018

Report shows demand for 6,800 more homes in downtown Cleveland by 2030 – 

September 26, 2018

Why millennials are flocking to Rust Belt real estate – 

September 23, 2018

Cleveland's core entering new-construction mode

— June 1, 2018

A new generation takes on downtown development

— May 5, 2018

Cleveland's nuCLEus project appears to be target of proposed tax credit for 'transformational' deals

— March 23, 2018

Rising: seven projects that will change the face of Cleveland

— February 23, 2018

Cleveland economy outpaces Cincinnati, Columbus in 2017 – 

September 19, 2017

Cleveland's Surprising Turnaround And What It Means For New Businesses

— September 15, 2017

Ohio's big cities rank in top 10 for jobs – 

September 13, 2017

Top 10 Markets to Own Rental Homes – April 21, 2017

Cleveland ranks among top 10 U.S. cities for population growth of college-educated millennial residents

— January 19, 2016
Cleveland Market Report
With a booming healthcare-technology corridor and revitalized, rejuvenated neighborhoods and construction, Cleveland is poised to make a major move in the real estate market. Looking to get in just as it's heating up? Take a deeper look at Cleveland, the diamond in the rust belt.
There's a reason locals call it Believeland, Ohio.  Like many industrial cities in the US, markets have struggled to come back from tough losses over the past few decades.  But, once-abandoned and forgotten neighborhoods are getting new life, welcoming new industries, and starting fresh.
Cleveland Clinic and an innovative tech sector, along with a vibrant arts and music scene … Rock and Roll Hall of Fame anyone? … have made Cleveland one of the top cities for millennial renters AND an affordable stable market for investors.
Check out this report and discover why eight Fortune 500 Companies have chosen Cleveland as their home base and why now is the PERFECT time to consider an investment in this city.
Ready to learn more about the diamond in the rust belt?
Simply fill out the form below to receive your copy of the Cleveland Market Report.  Check out what could lie in store for you in Cleveland!
"Those who do not remember the past are condemned to repeat it."
   – George Santayana

This is one of our favorite quotes.  It's simple yet powerful wisdom … useful for individuals, businesses, governments … and certainly for investors!
We could take this theme in a thousand different directions, but this CNBC headline caught our attention this week …
Here's how an obscure tax change sank Puerto Rico's economy
With tax reform in today's financial headlines … and our memories of what happened to real estate after the 1986 tax reform …
… we think it's a good time to consider the impact of tax policy on the economy, jobs, and real estate.
As for Puerto Rico … it's a huge mess after Hurricane Maria.  Lots of infrastructure and real estate have been destroyed.
Of course, the financial mess in Puerto Rico was in the news long before Maria showed up.  The natural disaster just made the financial disaster a whole lot worse.
Let's dig in and look for lessons for real estate investors …
The CNBC article points out, "Even before a devastating hurricane … the government was struggling with an economy in shambles …"
And, "That fiscal mess has its roots in the repeal of a controversial corporate tax break that helped spark an exodus from the island that sent its economy into reverse."
Yikes.  Will people and businesses really move just because of some "tiny" tax law?
Yes.  Yes, they will.  It turns out taxes (and avoiding them) are kind of a big deal to people and businesses.
In this case, a tax break, "enacted in 1976, allowed U.S. manufacturing companies to avoid corporate income taxes on profits made in U.S. territories, including Puerto Rico. Manufacturers … flocked to the island."
This lead to an economic and employment boom in Puerto Rico.
Of course, when politicians see money they just can't help themselves.  The Puerto Rican politicians started spending, and borrowing to spend even more.
Meanwhile, back in the U.S., the CNBC article says …
"But by the early 1990s, the provision faced growing opposition from critics who attacked the tax break as a form of corporate welfare."
So in 1996, a ten-year phasing out of the tax break began and "plant closures and job losses followed."
Which bring us to tax policy and real estate investors …
The law had nothing to do with real estate or investors … but then again, it had EVERYTHING to do with real estate investing …
… because real estate investments are highly dependent on JOBS.
And whether you think it's fair or not, corporations make decisions about where to do business (or not) based partially on tax policy.
In this case, tax breaks attracted corporations to set up shop and were good for jobs and real estate.  The removal of those breaks had the opposite effect.
Of course, the law in question was passed and repealed at the federal level.  It wasn't under Puerto Rico's control.
But Puerto Rico got the lesson.
So in 2012, Puerto Rico passed Act 20 and 22 … effectively becoming an attractive tax haven for both businesses and individuals.
We first heard about this from Summit at Sea™ faculty member Peter Schiff … who moved his asset management company and himself to Puerto Rico to save taxes.
He's not the only one.  We have several other friends who've done the same thing.
Right now, the tax law still exists … though much of Puerto Rico doesn't.
We think there's probably a way to combine those two circumstances to create an opportunity for real estate investors.
Of course, back in the U.S., tax reform is in the air again …and corporate tax breaks are in the mix.
Will corporate tax breaks bring businesses to the U.S. and create an employment boom? If so, where?  And will the breaks be permanent or temporary?
It's too soon to tell, but it's something we'll be watching closely.
Meanwhile, there's another lesson from the Puerto Rico story …
We know a tax break brought in a tide of corporate investment, and the removal of the tax break decades later took the tide back out.
But there was a lot of opportunity in between.
Of course, to catch a wave, you need to be watching the horizon.  And when you see the wave forming, you need to paddle quickly into position.
In Puerto Rico, as in Florida, Houston, and the several Caribbean islands all decimated in varying degrees by the back to back hurricanes …
… there's going to be a big tide of capital flowing in to repair everything.
And because of the scope of the problems, the season of rebuilding could last quite a while.
Recently, we talked with our boots-on-the-ground turnkey property provider in Orlando, and he says he sees a lot of opportunity in his market right now …
Problem properties are popping up with pricing that leaves some meat on the bone for investors.
That's good news … not just for investors, but for the community at large … because investment capital is needed to help with the recovery process.
The same is true in Houston, Puerto Rico and other areas ravaged by the storms.
Of course, conditions in each market are different.  Orlando is in far better shape than Houston which is far better shape than Puerto Rico.
All that to say there are different levels of distress, bargains, risk and reward in each market.
Unfortunately for the average individual part-time investor, the gap between seeing opportunity and being able to take advantage can be too big to bridge.
For most U.S. citizens, their "investment" into these disaster zones will be a de facto donation through their taxes, as federal relief funds pour into each area.
Of course, many kind-hearted individuals will make modest personal donations, which is admirable.
But to get LARGE amounts of private capital into each area to help rebuild, it's going to take an investment opportunity.
And we think private syndicators have a role to play.
Motivated real estate entrepreneurs with skills and availability have an opportunity to start a private investment fund to aggegate private capital and make profitable investments in each of these areas.
Busy qualified investors who don't have the time or skills, but see the opportunity, can make an investment in these private funds and earn a profit while helping heal ravaged markets.
This is the kind of capitalism that makes a positive difference in the world …  people helping themselves by helping others.
Or as our good friend Gene Guarino often says, "Do well, by doing good."
Until next time … good investing!
---
 More From The Real Estate Guys™…
The Real Estate Guys™ radio show and podcast provides real estate investing news, education, training and resources to help real estate investors succeed.
Imagine you're the proud owner of a modest 50-year old, four-bedroom, two-bath home … less than 2,000 square feet.
You put it on the market and it sells FAST … for $728,000 MORE than the asking price!!!
That's not the sales price … just the premium OVER what you listed it for!
You might think this happened in that mythical marketplace … Fantasyland … but according this report, it just happened in Sunnyvale, California.
This average home was listed at $1,688,000 … which is RIDICULOUS in and of itself … but the actual sales price was a WHOPPING $2,470,000!!!
WOW.  Equity happened BIG TIME for that lucky owner!
But HOW?  And more importantly, what does it mean … and is there a way to get in on the action?
Let's break it down …
First, equity is always about the right mix of supply, demand, and capacity to pay.
When there's too little of something that lots of people can afford to pay more for … prices get bid UP.
In this case, the San Francisco Bay Area has next-to-no capacity to increase the supply of homes.
There's an ocean, a bay, mountains, a green belt … and most of the available land has already been developed … or can't be.Next, there's a robust tech industry, great weather, and other attractions bringing an influx of immigrants from around the country and around the world.
Next, there's a robust tech industry, great weather, and other attractions bringing an influx of immigrants from around the country and around the world.
So there's lots of demand for housing relative to supply.But … $2.4 million for a run-of-the-mill house in an average neighborhood … bid up to $728,000 over asking price???
But … $2.4 million for a run-of-the-mill house in an average neighborhood … bid up to $728,000 over asking price???
That's ALL about "capacity to pay" … and not from cheap mortgages.
No home lender is going to finance a mortgage on a home for $728,000 above asking price … no matter HOW great your credit score is.
So this huge overbid didn't happen because some high-tech earner levered a fat paycheck into a fatter mortgage payment into an obese mortgage.
Without knowing the details of the transaction, we think it's a safe bet this was a CASH purchase.  But that doesn't mean cheap debt wasn't involved.
Here's how the Fed, tech, the stock market, and real estate all intersect …
It's no secret the stock market has been on an epic bull run for quite some time.  It's a bubble that just keeps inflating.
Inside the stock bubble are the FAANGs …  Facebook, Amazon, Apple, Netflix, Google … the tech sector.
These have been the horses pulling the stock market higher and higher.
Another part of the story is the long-term crazy low interest rates provided by the Fed.
Big corporations (like the FAANGS) then borrow cheap money to buy back their stocks … pushing up stock prices (and executive bonuses).
Of course, if you're a compulsive-obsessive financial news watcher like we are, we're not telling you anything you don't already know … but stick with us …
Because what many people outside the tech industry aren't aware of is a very common compensation incentive tech companies offer employees … called stock options.
Simply stated, a tech worker takes a slightly lesser salary, which aids cash flow for a start-up, while accepting options to purchase the company's stock at a future date at a fixed price.
The employee is now motivated to work hard and stay long to drive the company to profitability … and a higher stock price.
When those options eventually vest, they're what options traders call "in the money".
In some cases, it's a LOT of money.
Long-term Silicon Valley residents are accustomed to spurts of fast real estate equity caused when a booming stock market creates tech stock-option millionaires … and fuels bidding wars for scarce housing.
Of course, you don't have to be in the tech industry or have stock options to be the beneficiary of explosive real estate equity.
You just need to be in the right market.
After all, what do you think the home next door to this $2.47 million property is now worth?
Of course, all this is intellectually interesting … but is there real world opportunity here for real estate investors?
We think so.
Way back in 2012, Forbes put out a list of top tech cities.  Among them were Seattle, Washington DC, and San Jose.
Today, with the benefit of hindsight, we know those markets have all seen substantial appreciation.
But there were other markets on the list, which didn't have the same pop. So simply being a tech town isn't enough.
Take a look at the list, then go back to our initial set of required conditions … low supply, high demand, strong capacity to pay.
Not all those places have a supply problem.  It's tight supply, high demand caused by population growth, and capacity to pay … a lot … through high pay and stock options.
Here's a 2017 list of top tech hubs for you to peruse.  You'll see some familiar names at the top of the list.
But here's something to think about …
Several top-of-list cities have become so expensive, tech companies are looking for new, more affordable places to move.
So cities lower on the list could be the beneficiaries of migrating and expanding companies.
Your mission (and ours) is to identify those "goldilocks" markets where the conditions are "just right" …
The market needs to be affordable today … and make sense on a cash flow basis, because if the rest doesn't happen, we need to be able to hold the property long term and grow equity the old fashioned way.
The market needs some limitation to supply expansion, which will manifest in bidding wars, as tech wealth provides capacity to pay beyond easy mortgages.
There needs to be a solid combination of established tech companies and start-ups.
That's where competition for talent forces small companies to offer options, which the bigger companies then need to respond to.
There are a few markets on this list that we have our eyes on … and some we've already developed relationships with.  So stay tuned for updates.
Meanwhile, do your own homework.  As much as we love cash flow, sometimes a big shot of equity can just brighten your whole day … and portfolio.
Until next time … good investing!
---
 More From The Real Estate Guys™…
The Real Estate Guys™ radio show and podcast provides real estate investing news, education, training and resources to help real estate investors succeed.