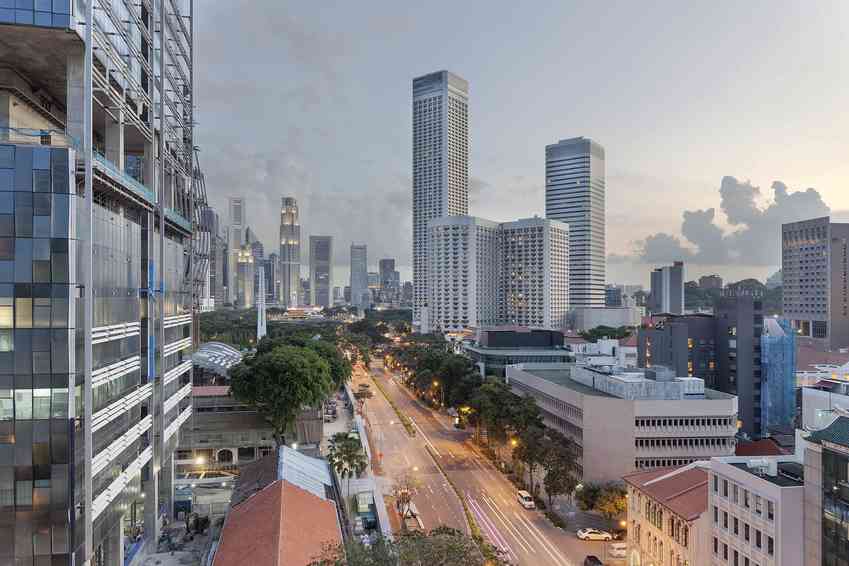 Commercial real estate can be a leading indicator of broader economic trends…especially employment, which is very important to real estate investors.  Because when businesses are optimistic, they lease space to house more people and accommodate growth.
Likewise, when businesses are pessimistic, they don't add space, renew leases or accept rental increases (important if you're the commercial landlord!).
But whether trending up or down, commercial real estate provides an indication of the sentiment of businesses.  And because rents and salaries (which pay residential rents) are derived from profits, what's good for business is good for landlords.
So to find out which way the wind is blowing, we visit with not one, but TWO super smart guys who spend lots of time tracking trends and making big money investment decisions.
Voicing their perspectives on this episode of The Real Estate Guys™ radio show:
Your trendy host, Robert Helms
His broad co-host, Russell Gray
Expert guest and real estate investment strategist, David Lynn PhD.
Returning guest, CEO and investment strategist for U.S. Global Investors, Frank Holmes
David Lynn sets the tone early noting that "the demise of retail and office real estate is greatly exaggerated."  So right away we get the feeling this is going to be an upbeat show.
He explains that commercial real estate has been "recovering nicely" and points out there isn't an over-supply of properties in the market relative to demand.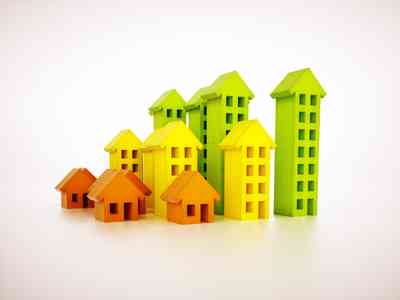 So, as the economy and employment improve, it brings a demand for commercial real estate.  And because there isn't an over-supply, the demand (aided by cheap financing) helps push up prices.
That's GREAT news…if you happened to buy commercial real estate when it was in the dumper.
(Note to self:  Buy stuff when it's on sale.)
But it's also great news now, because the increasing demand is a symptom of an improving economy.
So even if you're a residential real estate investor, an increase in the demand for commercial space indicates businesses are are growing more confident in their future. This can mean more jobs and bigger paychecks could be on their way.
To which we say…bring it on!
David also reminds us that corporations are sitting on HUGE amounts of cash.  So unlike the rank and file consumer, businesses have war chests of capital to pour into growth…once they believe the timing is right.
David says cash on corporate balance sheets are a "coiled spring" waiting to release its energy into commercial real estate.
He also brings up another source of capital that's starting to pile into commercial real estate:  money from overseas.
Because while many American investors are a little frustrated with the pace of economic recovery and some of the monetary policy in the good 'ole USA, foreigners still look at the US as a safe haven….just take a look at the strength of the U.S. dollar.
More than that, foreigners like U.S. real estate.  And even though, as Americans, we like to diversify outside the U.S., it doesn't mean we're down on U.S. real estate…far from it!  This simply highlights how global real estate investing has become for everyone…no matter where you're based.
And speaking of global investing…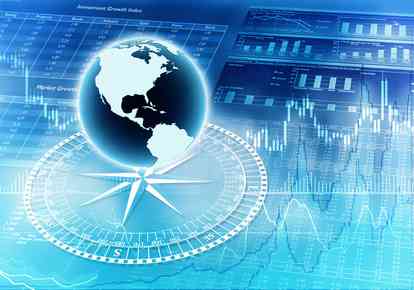 Next to chime in on economic trends is returning guest, Frank Holmes.
Frank is the CEO and chief investment strategist for U.S. Global Investors, an award winning family of managed funds out of San Antonio, Texas.
Frank's not a real estate guy (at least not in the way we think of a real estate investor), but he's a very sharp economic mind and he closely watches global economic trends.  As we've already alluded to, there are important links between economic strength and real estate.
Frank believes that falling oil prices will be positive for real estate because lower energy costs mean more income is available to go into rent, whether it's an apartment dweller or a big manufacturing plant, distribution center or office building.
As far as the dollar's recent surge, Frank thinks the greenback is ready for "a breather".  If that's true, it should provide a boost for gold and silver.
In fact, we specifically ask Frank about metals (precious and otherwise), and he tells us to pay attention to China, which he describes as "the 800 pound gorilla".
Franks says if China's demand increases, it will push metals prices up.  If not, then just the opposite.
So why should real estate investors care about metals?
First, metals (like other commodities) go up and down in relation to the strength of the dollar, in addition to responding to basic pressures from supply and demand.   So, metals that are used in the construction of real estate (from nails, to rebar, to girders, to wiring, to appliances and HVAC), affect the cost of construction.
And for those investors who have diversified their liquid assets to include not just cash, but monetary metals as well, the last year has been a little stressful…at least if you're prone to measuring your wealth in dollars (as opposed to number of rental units, ounces of gold, etc.).
So if China continues to build up their gold reserves (which they've been aggressively doing for the last couple of years), at some point the demand for physical metal will overwhelm the paper metal (derivatives) market, and put upward pressure on prices.  So if you're holding gold, or accumulating it while the pricing is soft, then this could be welcome news.
In closing, Frank also believes interest rates will remain low for the foreseeable future.  Of course, interest rates are a topic of great interest (no pun intended…okay, it was intended) to almost all real estate investors because debt is one of our favorite tools.
Bottom line:  The overall sentiment from both of our expert guests is positive, which is a trend we're happy to see continue. 🙂
Listen Now:
Want more? Sign up for The Real Estate Guys™ free newsletter!
Don't miss an episode of The Real Estate Guys™ radio show!  Subscribe to the free podcast!
Stay connected with The Real Estate Guys™ on Facebook!
The Real Estate Guys™ radio show and podcast provides real estate investing news, education, training and resources that help real estate investors succeed.
The aftermath of the debt ceiling vote and the subsequent S&P downgrade just adds to the drama surrounding the U.S. economy.
When you add the European debt crisis, talk of a QE3 on the heels of QE2, plus gold prices hitting record highs – it's certain August 2011 will be remembered as a time when the entire world focused on economics.
Real estate investors from Mom and Pop to REITs are watching carefully to see what will happen with interest rates, taxes and job creation. The difference is that the mega players have huge research departments and access to the best information and analysis.
Wouldn't you like to know what the big players are thinking? The Real Estate Guys™ are here to help!
We travel the world to capture the interviews you won't hear anywhere else. We're dedicating the entire month of August to bringing you insights and perspectives from economists, scholars, fund managers – and even a few politicians!
At the microphones for this exciting first installment of August and the Economy:
Your hot August host, Robert Helms
Your not so cool co-host, Russell Gray
Special guest; U.S. Global Investors CEO and Chief Investment Officer, Frank Holmes
Special guest, Renowned Market Analyst and Editor of The Wellington Letter, Bert Dohmen
This is an episode you'll want to listen to more than once – and probably with a note pad.
Frank Holmes oversees over $3 billion (with a "b") of assets and 4 of his funds are in the top 25 best performing.  We think that means he's qualified to have an opinion about economic issues.  Of course, his focus is stocks and bonds, but we've learned that the stock, bond, commodities and real estate markets are all interrelated. The mortgage meltdown and subsequent (and unprecedented) decline in U.S. real estate values was directly tied to what was happening in the bond market.
Bert Dohmen is a renowned market analyst with over three decades of experience.  More importantly, he boasts an impressive track record of having accurately predicted the start of every recession over the last 33 years.  We asked him his secret and he answered, "Technical analysis".
Really?  Our friend Robert Kiyosaki (who's agreed to join us live and in person for the entire week for our 2012 Investor Summit at Sea™) has been talking about the importance of technical analysis for real estate investors.  So it's something we've become very interested in.   Watch for more on this topic in the weeks and months ahead.
For now, listen in and discover what some of the biggest brains in the business of managing money think about where we are, where we're headed and what's likely to happen next.
Listen Now:
The Real Estate Guys™ radio show and podcast provides real estate investing news, education, training and resources to help real estate investors succeed.