Benefits of Cost Segregation
Cost Segregation can help you in THREE ways …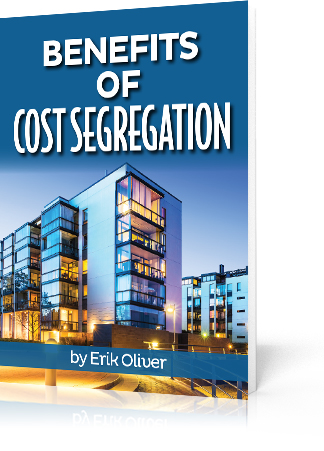 Create immediate Tax Savings – by reducing taxable income.
Increase Cash Flow – by accelerating depreciation deductions and deferring tax payments.
Catch-up Prior Years Accelerated Depreciation – "Catch Up" on previously under-reported depreciation without filing an amended tax return. All catch up depreciation can be taken in the current year.
In this special report, learn:
✓ How the recent tax reform impacted cost segregation
✓ How the CARES Act impacted cost segregation
✓ When you can expect a return on your cost segregation study
✓ Bonus depreciation
✓ And MUCH more!
Ready to learn how to get the most from your investments? 
Simply fill out the form below to access

Benefits of Cost Segregation …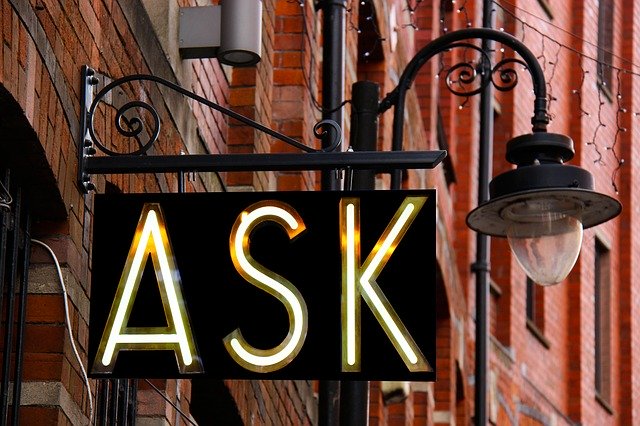 That's right. It's another episode of our favorite topics from our favorites guests … YOU!
It's time for another segment of Ask The Guys … and we're ready to tackle the tough questions. 
We're touching on 401ks, purging portfolios of problem properties, and how to prepare for what many believe is an inevitable bust. 
And … there's more!
The best way to learn is from each other. 
Remember … we aren't tax advisors or legal professionals. We give ideas and information … NOT advice. 
In this episode of The Real Estate Guys™ show, hear from:
Your succeed-or-bust host,

Robert Helms
His bust-a-gut co-host, Russell Gray
---
Listen
---
Subscribe
Broadcasting since 1997 with over 300 episodes on iTunes!
---
Review
When you give us a positive review on iTunes you help us continue to bring you high caliber guests and attract new listeners. It's easy and takes just a minute! (Don't know how? Follow these instructions).
Thanks!
---
401k sitting idle
Our first question is from Lenedia in Forney, Texas. She says she has about $16,000 left in an old 401k plan that's just sitting idle. 
She wants to invest this money in real estate or in another niche that would give her a profit within a year … but she wants to know our advice for a first time investor. 
Well, we don't give advice … but we are happy to share ideas. 
The duration of the investment is always an important factor. When you're looking for a return in a short period of time … it limits the things you can invest in. 
When you're using retirement savings … there are some rules and some risks. 
The best thing you can do as a first time investor is get educated. Invest in investment. The good news is that it doesn't cost that much. 
In this particular case, you'll want to learn about 401k plans and how they dictate what you can invest in. 
Maybe you're at a point in your life where it's time to start taking distributions from retirement. In that case, you may make different choices about where you invest the money. 
One of the big advantages of retirement account investing is that it isn't subject to the same taxation.
But again … the most important thing you can do is educate yourself on all the options before you make a decision. 
What to do with non-performing properties
Christopher in Anchorage, Alaska, started purchasing multi family real estate in 2013. Currently, he's sitting on two unfinished, non-performing properties.
Christopher says he either needs to find a buyer that wants to finish the properties … or an investor willing to front the funds so they can be finished and flipped for a cash out. 
What have we seen in these types of situations?
The real essence of the question is, "How do you get rid of a property you don't want?"
Anytime you're looking at an investment decision, you're looking at its current condition. Whatever it is … it's worth something in its current state. 
That worth is your baseline. Then, you look at what the potential of the property is … and what it is going to take to bridge the gap between where it is and its potential. 
If you can bridge that gap and make a profit … it may be an opportunity … but it still might not be the opportunity for YOU. 
Have other investors in your life come and look at the property and the market and ask them what they think the opportunity may be. They may see an opportunity that you don't … or they may want to take it on themselves. 
Either way, it's time to take a look at how the properties got this way to begin with. Why did this project croak on your watch?
Use it as a learning opportunity … and if you decide to take on the project yourself, you'll need to be able to explain what happened to other investors. 
When you take the property to market … you may just decide it is best to take a loss on it and move on. Nobody gets through this business clean. 
Extra billions and the bust 
Jason in Merrick, New York, wants to know if we see the recent creation of billions of dollars pumped into the banking system having an impact on real estate. 
In the U.S. and many other countries, there is what we would term quantitative easing … printing money and creating billions of dollars out of thin air. 
Of course, there are ramifications. And there are a couple of things to think about. 
Lots of this capital gets into the system, and it doesn't get back out again. That's how it stays contained. 
People have access to the capital through whatever means bid up the assets that are in demand. 
That being said, there's a lot of motivation on a lot of people's parts to prop up real estate … because bankers make loans against real estate.
If those loans go bad … if real estate prices drop … the voters that live in those homes get angry at politicians. 
Some politicians are very motivated … that's why you see a lot of effort to create subsidized financings and easing lending guidelines. 
All that to say that historically, more money being pumped into the system is good for real estate in the long term. 
Sometimes, it does create major disruptions in the credit markets. When that happens, credit markets dry up like they did in 2008 … and that has a negative impact on real estate prices.  
But, if you're a cash flow investor and you're controlling your real estate with prudent cash flows and long term structured debt that isn't going to be called … you can ride that wave out. 
If prices were to crash again, we think it would be fair to expect that the powers that be will do exactly what they did last time … funnel lots of money into real estate until they can re-inflate. 
So, there are a lot of maybes and what ifs … but generally, real estate is the winner when there is more money floating around in the system. 
More Ask The Guys
Listen to the full episode for more questions and answers. 
Have a real estate investing question? Let us know!  Your question could be featured in our next Ask The Guys episode.
More From The Real Estate Guys™…
The Real Estate Guys™ radio show and podcast provides real estate investing news, education, training, and resources to help real estate investors succeed.
---
Love the show?  Tell the world!  When you promote the show, you help us attract more great guests for 

your

 listening pleasure!
Even if you're a die-hard cash flow investor … more intent on collecting properties than flipping them … it's still important to pay attention to market cycles.
After all, though you might not plan to "sell high", it's sure nice to "buy low".
Besides, "buy and hold" doesn't mean you're not harvesting equity when conditions are ripe … which is usually closer to a cycle top.
So, what is a "cycle"? Why do cycles happen? And what do they look like?
Maybe obviously, cycles are the ups and downs of prices or economic activity. And they always seem so obvious when charted after the fact.
Of course, cycles are hard to see when you're buried in the weeds of the here and now. That's why it's smart to listen to seasoned investors.
Economic cycles … those sometimes severe and shocking ups and downs … happen for a complex variety of reasons … but are rooted in a fundamental pattern of action and over-reaction.
Think of it like a car fishtailing on an icy road …
It starts with a sudden acceleration or braking. Then a cascade of exaggerated actions and reactions take place … with lags in between … as both driver and vehicle strive to find an equilibrium and get back in sync.
Skilled and experienced drivers keep their emotions in check …
… calmly making proven moderate adjustments to quickly regain control and get the vehicle pointed safely in the right direction.
Of course, that's just one car and one driver.
In a professional race, it's a cohort of highly skilled drivers. In your daily commute, it's a diverse collection of amateurs.
In financial markets, there's an eclectic mob of professional investors, politicians, bankers, business executives, and upper-middle-class workers …
… all subject to greed, fear, and ego.
It's amazing there aren't bigger market wrecks more often.
The tell-tale sign of a cycle top is when everyone has piled in … and the prevailing belief is the good times will never end. But then they do.
Professionals recognize this and get out of the way and wait.
There's an old investing adage attributed to some fellow named Rothschild …
"The time to buy is when there's blood in the streets."
Hmmm. Makes you wonder how much money you'd make if you could find a way to trigger such a bloodletting? But that's a discussion for another day …
For mere mortals like us, it's simply a matter of watching events unfold … and getting in position to move in when others are moving out.
Of course, you don't want to "catch a falling knife" … another investing adage which refers to buying a failing investment.
So just because everyone's selling doesn't necessarily mean you should be buying. Sometimes there's a reason an asset goes "no bid".
Cheap doesn't mean bargain. There's no guarantee that something cheap won't go to zero.
Of course, with tangible assets like real estate, the "zero" scenario is less likely.
Still … when leverage is involved, equity can most definitely go to zero … even if the property doesn't.
How do you know the difference between an opportunity and a trap?
For clues, we watch smart, seasoned investors like Sam Zell. Fortunately, Sam's come out of his shell, so he's appearing more often in media to share his immense wisdom.
So, when we saw this headline pop up, we took time to listen to what mega-billionaire real estate investor Sam Zell has to say …
Sam Zell Says He's Buying Distressed Oil Assets During the Slowdown
Bloomberg, 11/14/19
What's nice is there's a video and you can hear it straight from Sam himself.
Like most brilliant people, he says a lot in a few words. You can watch for yourself, but in short, Sam sees TEMPORARY distress in oil assets. And that's a GOOD thing.
Now we're not saying you should invest in oil, although there are some compelling reasons to consider it right now.
But oil is a sector where Sam Zell sees opportunity. However, the lessons are less about oil and more about how Sam recognizes and reacts to market conditions.
Here are some of our key takeaways from Sam Zell's comments …
Look ahead and anticipate the next boom or bust … and react NOW, not after the fact. In other words, be proactive and get in front of opportunity as it develops.
Always pay attention to the supply and demand factor.
This is a common theme any time Sam Zell talks about how he evaluates opportunity. When supply and demand get out of sync, prices can rise or fall disproportionately. This "gap" creates attractive buying or selling opportunities.
Zell obviously doesn't think demand for oil is going anywhere soon, even though there's a temporary over-supply driving prices down.
It's these "low" oil prices that are creating issues for oil producers … and creating opportunity for investors like Zell.
That's because, as we've noted before, there's a lot of debt in the oil sector which was put in place when prices were higher.
And just like a real estate investor levering up a property during peak rents … when rental rates fall, debt can go bad fast … creating an urgent demand for cash.
Cash is king in a crisis.
It seems obvious. But it's hard to sit on "idle" cash when everything's booming. Yet legendary investor Warren Buffet is sitting on over $120 billion cash right now. Maybe there's a reason.
Real assets cash flow.
Zell mentions he doesn't lend. He buys assets. And if you listen carefully, he talks about how cash strapped oil producers are selling cash flow. That's what Zell appears to be buying.
There are probably many more lessons. Sam's a fun guy to study. Unlike Buffet, Sam Zell is fundamentally a real estate guy.
And as we learned from Ken McElroy in the wake of the 2008 downturn, the energy sector … and oil in particular … is a huge and important driver of economic strength in several U.S. markets.
So for that reason alone, oil is a sector real estate investors should watch. Right now, oil is energy, and energy is fundamental to all economic activity.
Meanwhile, remember that in both up cycles and down cycles, there are ALWAYS opportunities in real estate.
That's because every regional market, neighborhood, and individual property is unique … there's often a lot of room to negotiate a profitable win-win …
…and there's much a smart investor can do to proactively add value without needing to depend on unpredictable external factors.
We think it's safe to say that demand for real estate, like oil, is probably not going away anytime soon … no matter what's going on in politics or trade.
Just be careful to use financial structures you can live within both up and down cycles.
The AntiLawyer's Guide to Opportunity Zones: The Good, The Bad, The Ugly
Opportunity Zones are hot, hot, hot! Learn the pros, the cons, and the need to knows.
If you've had your real estate ear to the ground lately, you've heard the buzz about Opportunity Zones.
Opportunity Zones are designated geographical areas that provide tax benefits if certain property investments are made in the zones that encourage long-term investments in low-income urban and rural communities across the United States.
But why should you take the leap into these particular opportunity zone funds?
Like any investment, Opportunity Zones can make a lot of good sense … but they also can have a few bad outcomes … and could create ugly results when handled incorrectly.
Learn the ins and outs of investing in Opportunity Zones. Check out this special report to explore:
✓ The tax benefits of Opportunity Zone investments
✓ The major drawback for most real estate investors
✓ How the government is involved in Opportunity Zone operation
✓ Why Opportunity Zones can be better than a 1031 Exchange
✓ How to spot artificial demand
✓ And more!
Discover the good, the bad, and the ugly of Opportunity Zones!



Get started by filling out the form below to access The AntiLawyer's Guide to Opportunity Zones: The Good, The Bad, The Ugly …!
You've probably heard the expression …
"There's more than one way to skin a cat."
We're not sure why anyone would want to skin a cat… that sounds gross and cruel.  But the idea is there's often more than one way to get something done.
In this case, we're talking about wealth re-distribution.
We realize that's a politically charged topic, but anyone who's rich … or plans to be … should be paying close attention to the winds of change on this hot topic.
No matter which side of the political spectrum you're on, the problem everyone is staring at is the same …
There's a big and growing gap between the rich and the poor.
Meanwhile, only a small percentage of middle-class are successfully fighting their way into the realm of the rich.
Most are falling off the back of the bus into the pit of poverty.
We're not here to point fingers.  There's plenty of blame to go around.
But we think it can be credibly argued that the Fed's decade-long easy-money policy has inflated both asset prices and the cost of living.
This worked to the advantage of asset owners, but to the detriment of the paycheck-to-paycheck folks.  It's no surprise they're mad about it.
Of course, there's no point in ranting about what we think policy makers should or shouldn't do.  They don't listen to us anyway.
So we simply watch and consider how the future might unfold … then get in position to capture opportunity and mitigate risk.
You're probably aware, the USA is ramping up for yet another knock-down drag-out presidential election cycle.
In addition to stocking up on popcorn, we're thinking about which issues will frame the debates.
Based on the mid-term results … and the predominant philosophies espoused by the challengers …
… it seems a major objective is to make rich people do more for the poor … by hook or by crook.
There's the "Robin Hood" approach of taxing the rich and giving benefits to the poor … free college, healthcare, basic income, etc.
Let's call the Robin Hood approach "by crook."
Then there's the "Opportunity Zone" approach …
The Opportunity Zone idea is to provide tax incentives to the rich so they voluntarily move their money into poor areas … thereby creating jobs and commerce for the currently disenfranchised.
We'll call the Opportunity Zone approach "by hook."
There's a lot of history on the crook approach … and it doesn't have a strong track record of creating abundance.  But it's easily sold to desperate people.
Obviously, no one yet knows how the Opportunity Zone "hook" will work out … but the idea seems promising, so we're watching it closely.
And when you consider the common sense wisdom in the saying …
"The definition of insanity is doing the same thing over and over but expecting a different result."
… at least Opportunity Zones are a new approach to the problem of getting capital to where it's needed most.
That's why when we saw Yardi Matrix had released this well-written and informative white paper on Opportunity Zones, it captured our attention.
You should read it, but there are a few excerpts we think are noteworthy …
"… within Opportunity Zones, there are either in place or under construction 1.9 million multi-family units, 960 million square feet of office space and 189 million square feet of self-storage."
Clearly, Opportunity Zone pioneers are quickly moving from idea to action.  And even though it's still ramping up, the scope is impressive …
"As a percentage of total space, properties in opportunity zones that are in place or under construction represent 13.1% of total multifamily units nationwide, 13.7% of total office space and 11.4% of total self-storage space."
So Opportunity Zone development is already up to over 10% market share nationwide in not one, but THREE real estate niches.
That's impressive.
And even though many details about the Opportunity Zone program remain unclear ….
… BIG money is moving forward NOW and creating a wave of capital small investors can potentially ride to profits of their own.
This creates an unprecedented opportunity for Main Street investors.
Because while a small investor might have the means to fix up a single derelict property on his own, he can't really change the local economy all by himself.
Sure, a large group of small investors might team up to upgrade a specific neighborhood … changing the personality of the neighborhood and improving everyone's chance of seeing their value-add stick long-term.
But only BIG money can rehab entire regions … or "zones."
And when it does, it creates critical mass which can fundamentally change the economic drivers and opportunities of entire local economies …
… including jobs, and access to services and opportunities for those people who get left out of financial boom times.
After all, you can only benefit from asset inflation if you own assets.  Most lower-income folks don't.  For them, inflation just means higher living expenses and a higher hill to climb to become an asset owner.
But Opportunity Zone incentives entice rich people to move their profits from inflated financial assets into depressed real estate.
But not as flippers.
The best Opportunity Zone perks go to those who stay in their markets for at least TEN years.  That's enough time to light a permanent flame in a local economy.
And as jobs are created to do the actual work of rehabbing these regions …
(and remember, these are jobs which can't be off-shored)
… the workers will have both the incomes and opportunities to purchase affordable properties themselves.
Now the worker can get into the asset owner class.  And until they do, they have paychecks to pay YOU rent.
Of course, as the workers' labor is partnered with investors' capital to improve the Opportunity Zone, the asset owning laborers also get to ride the equity wave they've helped create.
And so do YOU … if you're in the right position.
So we encourage you to read the Yardi Matrix white paper because there's useful data and insights to help identify specific markets to explore.
Opportunity Zones may not yet be a proven model for creating access to prosperity for lower-income folks, but the potential is there.
And if YOU aren't as high up the economic food chain as you'd like to be … consider syndication as a way to get rich helping the rich get richer.
When you syndicate, YOU marry your capital and labor to the capital of your wealthy investors … and then marry all that to the BIG money driving the growth in these Opportunity Zones.
It's a win-win-win.
Until next time … good investing!
More From The Real Estate Guys™…
The Real Estate Guys™ radio show and podcast provides real estate investing news, education, training, and resources to help real estate investors succeed.
---
Love the show?  Tell the world!  When you promote the show, you help us attract more great guests for 

your

 listening pleasure!
Energy is the key input for all economic activity. And as populations and economies grow worldwide, there's an increasing demand for energy.
So listen in as we chat with an experienced oil man and discuss the nitty-gritty of investing in oil and gas for profits and tax breaks.
In this episode of The Real Estate Guys™ show, you'll hear from:
Your well-oiled host, 

Robert Helms

His slightly creaky co-host, 

Russell Gray

Oil and gas businessman,

Bob Burr
---
Listen
---
Subscribe
Broadcasting since 1997 with over 300 episodes on iTunes!
---
Review
When you give us a positive review on iTunes you help us continue to bring you high caliber guests and attract new listeners. It's easy and takes just a minute! (Don't know how? Follow these instructions).
Thanks!
---
How we got into oil and gas
We're often asked how we transitioned from real estate to other real assets.
We started studying economics after the '08 financial crisis. We were looking to see what we could have done … to better survive the crash.
We realized we needed to be more careful about structuring our portfolios so they weren't vulnerable to the ups and downs of Wall Street.
We also realized the dollar, gold, and oil were all interconnected.
And, we looked at the tax benefits, and realized the tax path leads to oil.
Our guest today is basically the Godfather of Gas and Oil. Bob Burr started out in the gas and oil industry working on rigs as a young man in Louisiana.
"It was my life's mission to find out the other end of the business," Bob says.
Well, he's made it … Bob now has several cumulative decades on the money-making side of the oil and gas industry.
And he's still at it … technological innovations and new oil discoveries have made the U.S. one of the top places in the world for oil extraction.
Bob's decades of experience have led him through ups and downs, mistakes and discoveries, and he has come out wiser on the other end. He met us on the Summit at Sea™ … and now he's here to share his knowledge with YOU.
The tax benefits of oil investing
So … why oil and gas?
"The tax shelter is just tremendous," Bob says. Oil and gas investing is the only business today where you can put in a dollar and write off 70 to 80 percent of that, whether you win, lose, or come to a draw.
There are risks inherent to investing in the industry, but the federal government makes it much more approachable by subsidizing heavy tax breaks.
"Every time you drill a well, you're gambling," Bob says. But since oil drives the economy, Uncle Sam is willing to place some bets.
Bob does a lot of due diligence before he even starts digging to make sure a potential well has a high chance to be profitable for him and his partners.
First, he explores the land and picks out a bunch of prospective sites.
Then, he sends those prospects to a third-party geological team and says, "Kill it." Really. If the geological team comes back and says no go, Bob moves on.
After the geological team gives the A-OK, Bob does yet another evaluation. His sons do a due diligence inspection to examine specific site issues.
"We'll have some bad ones regardless, but I'm doing everything to avoid that,"  Bob says.
Oil and gas exploration is a numbers game, but Bob is shaving the odds in his favor. He's eliminating 90 percent of the bad options … before the drilling starts.
Oil and gas investing is an industry that requires high responsivity to partners.
Because it is a high-risk industry, Bob makes sure he is being attentive to his investment partners' needs.
"We need to shut up and listen and let them present the facts," Bob says. If there's ever a point where he disagrees, he consults with specialists and experts first.
Bob has been in the business a long time. "I would be lying if I never did anything wrong," he says. "I had to climb the mountain and fall back down, climb the mountain and fall back down."
But now, "You can't play any tricks on me," he declares.
Who gets a cut?
How does oil and gas investing work for everyone involved?
First, there are the land owners. In usual oil and gas terms, the land owner owns the surface and minerals. The oil extractor … that's Bob … gives the owner a bonus for each acre used, plus royalties … a percentage of the total proceeds.
"You have to look at the economics," he says, in reference to the royalty rate.
If an oil person is pulling in millions of dollars, the reserve rate … what they take home to investors and their own business … will be less, perhaps closer to 50 percent. For a smaller pull, it'll probably be closer to 80 percent.
"You have to play every hand differently," Bob says. There are a lot of variables that affect each situation.
Now, what about the investors?
Becoming a partner to Bob or another oil person requires taking on a lot of risk. But regardless of the outcome, investors still get tax benefits.
Bob says he does turn-key deals on each well, and he takes on the responsibility of figuring out completion costs and risk.
If he runs into problems, he doesn't go back to his investors to ask for more money, he says … but if there is a chance to drill deeper and get much higher profits, he will sometimes give investors an opportunity to put more money in and play the game.
As for the profits? "I've never had one problem having a market for oil at a premium price," he says.
Bob recently got about $70/barrel for West Texas crude, but he says he can make money at as low as $25/barrel … so there's a lot of flexibility. Twenty-five is still a good, solid return, he says.
The oil industry is all about developing relationships … after all, we only got to know Bob through the great relationships we form each year at the Summit at Sea™.
"I'm a team with my partners, and I'm the captain of the team," Bob says. "And I want to score."
Think you want to learn more about oil and gas investing? You can start your research with Bob's custom report. And of course, you can meet Bob and other experienced investors at our annual Summit at Sea™!
---
More From The Real Estate Guys™…
The Real Estate Guys™ radio show and podcast provides real estate investing news, education, training, and resources to help real estate investors succeed.
---
Love the show?  Tell the world!  When you promote the show, you help us attract more great guests for 

your

 listening pleasure!
We live in a big world … one that offers benefits to those willing to step outside of their comfort zones.
In Part 1 of Cover Your Assets, we discussed domestic structures that can isolate and protect your assets in the case of legal trouble.
In Part 2, we'll look at the bigger picture of asset protection.
We'll discuss international asset protection structures and long-term wealth protection strategies … and we'll also talk about what investors can do to protect their privacy and take advantage of tax laws.
It might sound complicated … but luckily, our guest Kevin Day is an expert in offshore asset protection and came on the show to simplify the topic for us.
In this episode of The Real Estate Guys™ show you'll hear from:
Your world-traveling host, 

Robert Helms

His channel-surfing co-host, 

Russell Gray

Best-selling author and lawyer

Kevin Day
---
Listen
---
Subscribe
Broadcasting since 1997 with over 300 episodes on iTunes!
---
Review
When you give us a positive review on iTunes you help us continue to bring you high caliber guests and attract new listeners. It's easy and takes just a minute! (Don't know how? Follow these instructions).
Thanks!
---
Trusts 101
Kevin sat down to chat with us in breezy Belize.
He points out that U.S.-based investors have to be on their A game … because in this country of extreme litigation, "A lawsuit is equivalent to a lottery ticket" … for the person suing YOU.
One way to protect your wealth from lawsuits? Trusts.
Kevin took us through a brief history of trusts in the U.S.
Trusts were formerly designed solely to transfer wealth from one person to another. Revocable trusts were invented in the 1930s to allow people to set up a way to transfer their estates … and make tweaks to the structure along the way.
It wasn't until the 1980s that the U.S. allowed people to name themselves as the beneficiary of a trust for the first time.
These trusts allow you to segregate your assets … so you still have a decent lifestyle and you can reduce your liability.
"It's a way to firewall the various parts of your life," says Kevin.
Trusts are unique because they don't have an owner … they exist independently from you. That's why their lawsuit proof, says Kevin.
If you set up legal structures, including trusts, while the seas are calm, you'll be able to handle the lightning when it comes.
And once you go through the process, you can pay more attention to MAKING money than PROTECTING your money.
Getting started
Although setting up trusts can seem tricky, it isn't that overwhelming if you take it step by step. Investors should get started early.
Most lawyers don't teach clients about inter-entity planning … but when Kevin gets new clients, he takes them through a step-by-step process to help them protect their assets.
Kevin starts by completing a liability assessment to see how much liability the investor holds.
He looks at what protections that investor already has in place. This includes projecting the investor's future plans to develop a streamlined structure. Assets are divided into three categories:
Zero-liability assets, like your cash portfolio.

High-liability assets; for example, a company that has employees or uses third-party providers

Assets that are in between, like real estate … high-value, high-liability assets are included here.
He uses these three categories to see how exposed clients are. He then checks to see whether investors are holding the proper insurance … usually a moderate amount.
After that, he works with the client to set up the appropriate structures that will provide the most protection in the simplest way.
Are you an investor wanting to get started with a trust? Kevin suggests building up to an offshore trust by setting up a domestic trust with decanting provisions that will allow it to move offshore gracefully.
The WHEN and WHY of international trusts
We asked Kevin when it was appropriate for investors to consider offshore trust options.
He told us that investors with a net estate of over more than 4 million … and that includes their home, business, and rentals … should absolutely set up offshore options.
That's the point where all your creature comforts are taken care of and any extra money you're taking in goes toward growing your real estate business.
Under 2 million, an offshore trust is not appropriate, simply because of the cost-to-benefit ratio.
Between that 2 and 4 million mark is where there's some leeway. If you have a high-liability business, you probably shouldn't go international. But if you've just hit a home run and you're growing exponentially, then you should consider an offshore account.
Offshore options allow investors to lower their profile in case of a lawsuit, says Kevin. Lawsuits feel like blackmail … and what you look like from a public view will change the lawyer's perspective.
Trusts can help you manage privacy concerns about how much of your wealth shows up on the public record.
Why is this so important? If you're sued, there's a discovery period where the other attorney can look at your assets.
Eighty percent of the time, says Kevin, those attorneys don't look into how your assets are structured … and the other 20 percent of the time, they see international structures and think getting that money is more trouble than it's worth.
Worry less with offshore trusts
Kevin says investors have three things to worry about:
Taxation

Privacy

Asset protection
According to him, the great thing is that trusts help in all three areas.
Lawsuit protection trusts are tax neutral … and don't rely on keeping secrets from the IRS. They also offer complete bars to anyone who wants access to your money.
What if you own property offshore? Americans who own foreign companies don't have to pay tax until their income is repatriated. Setting up your income to be non-subpart F can be very easy, says Kevin … with the right professional help.
There's no point in building up your assets without also protecting them so you don't lose everything when disaster strikes.
Exploring your opportunities for asset protection means looking at offshore options.
So much real estate education is fun and aspirational. Asset protection is a down-and-dirty topic … but it's SO important.
Being a real estate investor means dealing with real threats and the possibility of bad deals and mistakes. It's essential to discuss what could go wrong … while everything is still going right.
That's why we're so glad to have an expert in offshore protection in our fold! We want YOU to know your options for asset protection so that if the lightning hits, you can have one piece of your business fail without everything else falling apart.
---
More From The Real Estate Guys™…
The Real Estate Guys™ radio show and podcast provides real estate investing news, education, training and resources to help real estate investors succeed.
An essential element of real estate investing is protecting the assets you've worked so hard to acquire.
When you're just starting out, your investment business is pretty low liability. But as you acquire properties, the liabilities build up … and a legal problem with one property could cascade and affect your other assets if you don't have the proper protections in place.
In this show, we'll talk with a Rich Dad advisor on how to sort your assets into buckets so you NEVER lose everything at once.
Part one of this two-part series is for beginners and experienced investors alike. As John F. Kennedy said, "The time to repair a roof is when the sun is shining." NOW is the time to put in place protections to keep you safe if troubles arise.
In this episode of The Real Estate Guys™ show you'll hear from:
Your host, asset 

Robert Helms

His liability of a co-host, 

Russell Gray
Garrett Sutton

, best-selling author and legal advisor to Robert Kiyosaki
---
Listen

***
---
Subscribe
Broadcasting since 1997 with over 300 episodes on iTunes!
---
Review
When you give us a positive review on iTunes you help us continue to bring you high caliber guests and attract new listeners. It's easy and takes just a minute! (Don't know how? Follow these instructions).
Thanks!
---
Firewall your assets
The society we live in is very litigious … and that's not going to change any time soon. So what can investors do?
We talked to Garrett Sutton about precautions YOU can take to protect your assets as they grow.
Your best option, Garrett says, is probably an LLC, simply because they provide the best asset protection. An LLC allows you to firewall your assets so one lawsuit doesn't set off a chain reaction that leaves you asset-less.
Why is an LLC better than a corporation? Besides better asset protection, LLCs offer more tax flexibility and charging order protection.
Charging orders are legal judgments that allow creditors to access the money you make through your business. But some states offer charging order protection to LLCs.
And, Garrett says, most lawyers prefer to go through insurance so they can collect right away. So ideally investors have two firewall protections … an LLC or corporation AND insurance to back them up.
Some states, like Utah, California, and New York, don't provide great asset protection for LLCs. Creditors can blow through the LLC and force the sale of assets … not ideal.
What can you do if you live in a state that doesn't have the best rules for entities? Garrett reminds us you DON'T have to form an entity in the same state as your property or your residence.
How to set up your own LLC
While setting up an LLC may sound onerous and difficult, Garret says it's really not that hard. There are two main steps:
Set up an LLC in the state you want.

Pick a name and make sure the name is available

File your articles of organization, operating agreement, and certificates.

Transfer the title of your property into the name of your LLC. This is NOT a sale … simply a transfer.
While there are plenty of websites advertising do-it-yourself LLC help, it's much better to talk to an attorney, says Garrett.
A certified legal professional can walk you through all the steps and help you understand which business decisions are right for you.
And, an attorney will help you stay aware of formalities … the easy-to-follow rules that will keep your LLC safe from legal troubles.
Fine-tune your asset protection strategy
Garrett is a best-selling author. His books on starting your own corporation or LLC cover the strategies and techniques YOU can use to increase wealth and reduce risk.
A technique SOME people use is changing their LLC from partnership taxation to C or S corporation taxation.
That's fine, says Garrett … as long as you don't forget to amend your operating agreement.
Business decisions as simple as tax changes have many permutations we don't even think about … another reason an asset protection attorney is essential.
Other investors are looking into offshore asset protection trusts. Something some investors don't realize is that more than 10 states have created onshore trusts. But while these trusts make your money bulletproof, recent cases have demonstrated that it's only bulletproof in the state where you've set up the trust.
Although there are many tricks for upping your protection level … and your wealth … investors don't need 17 layers of LLCs.
They also don't need to spend a ridiculous amount of money to form an LLC. For example, a Wyoming LLC provides great protection levels, for only $50 a year (plus any legal fees).
And LLCs don't mean you're locked into operating decisions. You have the latitude to make changes. LLCs are flexible!
Interested in delving deeper into the legal realm of asset protection? Delve into what Garrett has to offer on his website.
And while Garrett provides affordable asset protection and legal services, that doesn't mean you shouldn't seek out your own legal help … just make sure the people you work with are serious about helping small investors stay on top of corporate formalities.
In part two of our asset protection series, we'll delve deeper into the legal world with a discussion of offshore asset protection strategies. Listen in for info on taking your profits outside of the States!
---
More From The Real Estate Guys™…
The Real Estate Guys™ radio show and podcast provides real estate investing news, education, training and resources to help real estate investors succeed.
We're just back from another incredible Investor Summit at Sea™ … and it was EPIC!
With 234 people, 2018 was our biggest ever … and many have already reserved their place for next year.  Click here to get YOUR name on the Advance Notice List.
We kicked off the 2018 Summit with a two-day land conference based on our theme, The Future of Money and Wealth.  Our speakers hit it out of the park!
Fortunately, we videotaped the whole thing.  Watch for more details … or if you already know you want it, click here to pre-order the entire two-day series.
Meanwhile, it seems the world continued to spin while we were gone.  So as much fun as it might be to keep cogitating on currency, bonds, gold, oil and interest rates …
… we decided to dig into our real estate news feed and see what's happening with our favorite investment sector.
But a funny thing happened …
A couple of related headlines jumped out as particularly interesting after a week of contemplating the future of money and wealth.
First …
CRE Valuations Are Trending Down – NREI Online, April 6, 2018
For the uninitiated, CRE is short for Commercial Real Estate.  And when the industry talks CRE, it includes large multi-family.
But even if you're a Mom & Pop single-family home investor, you can still learn a lot from following CRE trends.
So this first article opens with …
"… real estate investors can expect that property prices will trend downward in the near future …"
"'Value appreciation has practically stopped …"'
"However, there are variations among sectors.  Industrial … has seen rising values … malls have seen big losses …"
"Cap rates have been inching up … for all sectors except industrial …"
After two days at Future of Money and Wealth, then another seven days at the Investor Summit at Sea™, these comments make a whole lot more sense to us.
First, interest rates are rising.  But the impact on real estate is much deeper than just mortgages getting more expensive.  If only it were that simple.
So without getting lost in the weeds, consider the impact of rising rates on the overall economy …
With record levels of consumer, corporate, and government debt … rising rates put a pinch on budgets at every level.
This means it's harder for consumers to spend more, for businesses to sell more, and for landlords to raise rents on those consumers and businesses.
And when you realize income property values are driven by income, it's easy to understand why stagnant rent growth means stagnant equity growth.
But this article also reminds us why we LOVE real estate … "there are variations among sectors" … so while retail (malls) are losing value, industrial is gaining.
We discussed this trend in our February 14 newsletter, so we won't revisit it here.  The point is …. when things shift, pain and profit are NOT equally distributed throughout the economy.
So if you're alert and proactive, you can get in front of an opportunity … or out of the way of a problem … faster than investors on cruise control.
Meanwhile, while rising cap rates can come from income rising faster than prices, most of the time it's from prices falling.
(Again … no investor left behind … cap rate is income divided by price.  Just grab a calculator and play with numbers until you understand. It's an essential investor skill.)
So why might cap rates be "inching up" … that is, why would buyers be offering less for the income?
Conversely, why would sellers be offering more income for less price?
(That's two different ways of saying the same thing … go back and play with the numbers until you get it.)
One likely reason is investors aren't willing to overpay today (bid up) expecting income to grow in the future.  The numbers need to make sense TODAY.
So cap rates are like a barometer of sentiment.  Rising cap rates are an indicator of a less bullish, more bearish outlook.
If rents rise (creating more income) and/or interest rates decline (reducing expenses), then cash flows improve.
If the rents don't rise (stagnant income) and/or interest rates climb (expenses increase), then cash flows stagnate or decrease.
So investors are saying the think either rents won't rise, or interest rates won't decrease (or even increase), or both.  That is, they don't expect market forces to improve cash flows going forward.
Make sense?
Which leads to the next headline …
Competition Intensifies for Value-Add Assets, NREI Online, April 17, 2018
"… competition is becoming increasingly stiff as the industry faces the likely end of the cycle and rent growth has moderated for core assets."
"As yields get lower and lower … two strategies have emerged … speculative building and value-add …" 
Quoting a research director at a commercial research firm …
"'Value-add has become quite attractive … people are less afraid to take on vacancy risk and reposition buildings.'"
So let's break this down real quick, then you can go get a snack …
When you hear "the likely end of the cycle", it's code for "the party's nearly over."
Real estate, like the rest of the economy, has been partying on easy money since 2009.
At Future of Money and Wealth, Fannie Mae chief economist Doug Duncan reminded us we've been in one of the longest (and weakest) recoveries in modern history.
In other words, we're nearing "the likely end of the cycle."  Duncan thinks the U.S. will be in full-fledged recession in 18-24 months.
So now instead of just buying a property and riding a wave, you actually have to buy smart and do some real work to improve the income … like "take on vacancy risk and reposition buildings." 
And if you're like our pal, the apartment king Brad Sumrok, and you've already been doing value-add and achieving spectacular results … be prepared to settle for "only" solid results.
Here's the bottom line …
Rising interest rates are moderating the economy, so it's important to focus your growth plans on things you have more control over.
This is probably not the environment to bet big on rising rents, falling rates, and lots of passive equity growth.  You'll need to buy smart, have a good plan, and work hard.  We call it "force the equity."
Pick your sectors, markets, properties, and financing structures for the long haul.
And remember … real estate is a highly inefficient investment vehicle with lots of nooks and crannies for good deals to hide.
So when you're well-connected, diligently searching, and properly prepared with a solid team and resources so you can act quickly and carefully, you improve your odds of landing profitable opportunities.
Until next time … good investing!
---
More From The Real Estate Guys™…
The Real Estate Guys™ radio show and podcast provides real estate investing news, education, training, and resources to help real estate investors succeed.
8 Critical Steps to Practicing Safe Syndication
You want to get into syndication … but you know securities law can be tricky. You want to get everything right, down to the details. Good news … you're already on the right path!
Safe syndication starts with careful research and a series of specific steps that will help YOU safeguard your assets and your investors' money.
In this detailed guide, Mauricio Rauld offers a set of eight important steps investors need to take to protect their investment.
Wondering where to start? Mauricio clearly lays out important legal steps like setting up your business, meeting with your advisor, and figuring out tricky securities exemptions. Dig into essential questions you need to ask to draft a complete business plan, and become acquainted with important legal requirements.
Plus, dive into special bonus information that covers how you can stay compliant in the digital world!
Serious about syndication? Then get serious about covering your legal bases.
Before you set up an appointment with a legal advisor, check out this helpful guide to the most common legal requirements in the world of syndicating and securities.
Simply fill out the form below to receive your complimentary copy of 8 Critical Steps to Practicing Safe Syndication! We wish you happy … and safe … syndicating!