Incremental growth is interesting … but quantum growth is exhilarating and enriching!
With your own funds, you can grow your portfolio gradually over time. But we're talking years and years.
Graduate to bigger deals on a shorter timeline by taking a quantum leap … with syndication.
Smart investors use syndication as a strategy for turbo-charging their income AND their investments.
Learn why syndication is the key to quantum growth and how you can get started on your own syndication strategy.
In this episode of The Real Estate Guys™ show you'll hear from:
Your leaping host, 

Robert Helms

His lurching co-host, 

Russell Gray
---
Listen
---
Subscribe
Broadcasting since 1997 with over 300 episodes on iTunes!
---
Review
When you give us a positive review on iTunes you help us continue to bring you high caliber guests and attract new listeners. It's easy and takes just a minute! (Don't know how? Follow these instructions).
Thanks!
---
Creating your own quantum leap
Whether in life or in real estate investment, it doesn't take a genius to know you can do MORE with more resources.
There are two ways to grow your resources. You can grow them incrementally over time … or you can take a quantum leap.
The question is how. How can you go bigger … and how can you do it as quickly as possible?
You can only go so far on your own account. With the money you save and the loans you qualify for, you can build a nice portfolio.
But if you want a SUPER portfolio, it's time to look at syndication … raising money from private investors to do bigger deals.
Syndication can sound intimidating. The irony is that it's actually EASIER to go big than you think.
Doing more … more easily … at scale
Many investors do real estate on the side … but what if investing were your day job?
Syndication allows you to invest your money alongside your investors' money. Plus, you get a piece of your investors' profits because you put in the time doing the work.
One of the big benefits of real estate syndication is you are no longer limited by your own thinking or your own finances.
By working together with private investors, you have a bigger budget … and a bigger budget allows you to scale your work more effectively.
Money isn't something to be hoarded. It's a resource to be used.
Your job is to figure out how to make smart investments with your money and your time so when the money goes out, more comes back.
Finding deals, book keeping, filing, issuing reports … all the things you have to do when you are managing real estate … you can hire people to do for you.
By hiring experts instead of trying to do everything yourself, the quality of your work will improve.
When you hire the best, it doesn't cost you money … it makes you money.
Syndicating lets you work at scale, which makes your job easier and helps you work better.
Leveraging your real estate experience
A quantum leap requires leverage. As a smart deal-maker, you leverage your time and your money … but you also leverage your experience resume.
All the successes … and all the failures … you've had in real estate deals over the years become your greatest attributes.
As a syndicator, your job is to find real estate opportunities and package them as passive investments for people who have more money than they have time.
Your experience making real estate deals for yourself makes you a valuable resource to your investors. You'll know what markets to shop in, when to buy, and how to generate cash flow.
And with syndication, the bigger the deals you take on, the smaller the cut you can take … and still make a nice return.
This means an even bigger slice of the pie can go to your investors … making the deal more attractive for them.
Creating your own job and getting paid
When you raise money to do a syndicated deal, you are creating a job for yourself.
If you do the job well, syndication can be a very lucrative opportunity.
When you partner with private investors, you make money when the deal makes money. You get paid when your investors do.
But there are other ways to earn money as a syndicator. You can charge additional fees for all the work you are doing to manage the deal.
Some syndicators bill a fee up front called a "promote." This fee allows them to make income while they are working to make the deal happen, so they can then bring in revenue for their investors.
You can also add fees for the time you spend working to sell a property, acquire a property, or finance your deals.
There is plenty of money to be made if the deal is good.
Getting started in syndication
You don't have to be a multimillionaire to leap into syndication. You can start small and work your way up to bigger and bigger deals.
You do need be able to sell. You have to create deals that are attractive enough to build your investment team … and you need to be able to lead and inspire your team to action.
So, you get started in syndication the way you should start with all things real estate … education.
Syndication starts with understanding. The things you learned best in life you didn't master because someone told you … it was because they showed you.
Place yourself in the company of other syndicators who are finding success. Ask them questions and watch how they make deals.
A great way to start is by attending The Secrets of Successful Syndication. You'll learn the details of starting your own real estate syndication business from some of the best syndicators operating today.
And you'll meet investors just like you who are ready to jumpstart their growth.
There's a lot to learn … but it is learnable!
Quantum leaps start in your mind. Learn the basics, get around the right people, and be diligent.
---
More From The Real Estate Guys™…
The Real Estate Guys™ radio show and podcast provides real estate investing news, education, training, and resources to help real estate investors succeed.
---
Love the show?  Tell the world!  When you promote the show, you help us attract more great guests for 

your

 listening pleasure!
Put on your thinking cap.  This one's going to use some brainpower.  But if your investment plans involve money and the future, it's probably worth the effort.
During our 2017 Investor Summit at Sea™, Chris Martenson warned that a financial system dependent on perpetual growth is unsustainable in a world of finite resources.
We'll forego discussing "finite resources", though there's probably a lot of opportunity there.  The New Orleans Investment Conference is a great place to learn more.
For now, let's consider "a financial system dependent on perpetual growth" … one of the most important, yet least understood, concepts about the eco-system we all operate in.
It's simple, yet confusing.  Here it is in two sentences …
When dollars are borrowed into existence, the only way to service the debt is to issue more debt.  If the debt is paid off, the economy ends.
Imagine playing Monopoly and each player starts with $1,500.  With four players, the "economy" of the game is $6,000.  This "start" money comes from the banker.
New money is introduced two ways:
When a player passes Go and collects $200 from the banker … or when a player mortgages a property by borrowing from the banker.
Notice all the money to play comes from the banker.
So let's MODIFY the game ever-so-slightly …
Let's have the banker LOAN the start and payday money to each player at 10% interest per turn.
We still have four players starting with $1,500 each for an "economy" of $6,000.  But at the end of the first round, each player now owes the bank $150 of interest.
(We'll forget about the additional payday loans … it just complicates the math and isn't necessary to make the point)
But borrowing money into circulation creates three (hopefully) obvious problems …
First, there's only $6,000 in circulation.  With total debt of $6,000 borrowed plus $600 of interest owed, it's now IMPOSSIBLE to pay off the debt using only the money in the game so far.
And if the only way players get NEW money is borrowing, this creates a cycle of perpetually expanding debt.
Second, if each player paid ONLY the interest out of their $1,500 start money, after ten turns, they'll have no money left at all.  But they still owe the original $1,500!
So you MUST GROW your asset base by more than the interest expense or you're consumed by the debt.
Third, if all players try to free themselves from debt, they would take ALL the money in the game and give it to the banker, the game would end, and each player would still be in debt.
In this system, it's physically impossible to extinguish the debt without extinguishing the economy and ending the game. 
Naturally, to keep the game going, the banker continually extends credit to the players.
It's basically the way the global money system works and why people way smarter than us say it's unsustainable.
It's also like a Venus fly trap because any attempt to reduce overall systemic debt is deflationary, making existing debt even more burdensome.
Deflation means borrowers pay debt down with dollars worth more than those they originally borrowed.
Worse, any assets borrowed against have dropped in value.
Think of 2008 when the credit bubble deflated.  Property values fell, while the outstanding debt remained fixed.  Property owners were "underwater" (negative equity).
Meanwhile, the dollar was STRONG.  It took a whole lot LESS dollars to buy anything.
Everything was on sale and cash was king.  Lots of people got rich buying things with cash when others couldn't borrow to buy.
Deflation is awesome when you're sitting on cash.
You'd think lenders are happy to be paid back with better dollars.  And they are … IF they actually get paid.
But underwater borrowers often decide to default on the loan so they can keep their dollars.
So bankers HATE deflation.  No wonder the system they set up in 1913 demands perpetual expansion of debt and prices.
In fact, the Federal Reserve overtly targets 2% per year INFLATION:
"… inflation at the rate of 2 percent … is most consistent over the longer run with the Federal Reserve's statutory mandate."
Here's the problem with perpetually expanding debt … it weakens an economy.
Sure, it drives inflation, but inflation weakens consumption.  When things cost more, people buy less.
Debt also requires interest.  Even at minimal rates, HUGE balances require big payments.
Interest on public and private debt take money away from production and consumption … causing both to shrink.  Just not at the beginning.
When first injected into an economy, debt gooses activity and provides a temporary high.
And as in our modified Monopoly game, once deployed, more NEW money is required just to keep the interest from consuming the economy. There's a point where new injections produce diminishing returns.
Whew!  Thanks for staying with us.  Tape an aspirin to your forehead.
With that backdrop, consider this headline from Investor's Business Daily
Here's Why China's Latest Growth Scare Should Worry You – May 30, 2017
"Credit has been growing twice as fast as nominal GDP for years. The diminishing returns suggest that many loans are going to unprofitable ventures. They also signal that sustainable economic growth is far less than current growth rates. Such a rapid deceleration from the world's No. 2 economy would sap demand and prices for raw materials such as copper, exacerbate overcapacity issues and act as a drag on an already-sluggish worldwide economy."
Uh oh.  "Diminishing returns" and "deceleration" in the face of rapid credit growth.
When a junkie can't get high, they either increase the dosage to the point of toxicity … or they wean themselves from the drug.
"China is getting serious about weaning its economy off torrid credit growth, and data and financial markets already are showing early withdrawal symptoms."
Hmmm… sounds like they're leaning towards weaning.  We like the addiction metaphor.
China and the United States are the two biggest economies.  What either does affects the world.
Right now, headlines say China is slowing its use of debt, which in turns slows its economic growth, with a ripple effect on other economies.
Meanwhile, the Trump Administration is talking bigly about reducing the deficit and debt. Will he do it? Can he do it?
Who knows? But if the global economic system sustains itself on ever-increasing debt. and the two biggest borrowers are going on debt diets … who's willing and able to take on a bigger share of global debt?
And if no one does, then what happens to asset values?  Is deflation on the horizon?
Last question … then you can take a nap …
Would the Fed and other central banks allow deflation … or do they roll out QE4ever (quantitative easing) in an attempt to stop it?
Meanwhile, now seems like a good time to consider repositioning equity from properties and stocks with high asset values into properties with sober valuations and strong cash-flows.
After all, stocks and even real estate values might be a roller-coaster ride, but rents are more of a merry-go-round. Boring, but a nice place to hide when feeling queasy.
Until next time … good investing!
---
More From The Real Estate Guys™…
The Real Estate Guys™ radio show and podcast provides real estate investing news, education, training and resources to help real estate investors succeed.
In case you missed it, President Trump just announced his proposed budget. 
Two items caught our attention.
First, there are big cuts to social programs.  With 43 million people on food stamps and many of those being renters, there's an obvious ramification for landlords.
As we said back in 2015, "…if the government subsidy goes away or is reduced…or if interest rates on your tenants' consumer credit goes up…then it becomes even harder for them to pay you rent."
Hopefully, it's both an obvious conclusion and one you've seen coming.  It hasn't happened yet, but it's inevitable because of the math behind the problems. 
So be cautious about a portfolio overly dependent on government subsidies.
But something else popped up which is perhaps less obvious … and more exciting.
President Trump proposes selling off half of the U.S. strategic oil reserve to raise cash to pay down the national debt.
We're not here to say whether that's a good or bad idea.  We're not that smart. 
Besides, our orange Trump phone isn't ringing, so the White House hasn't asked our opinion anyway.
But when things are happening which have direct economic ramifications, we're interested in how they might affect real estate investors.
It's a bit of a rabbit trail.  But because oil is an impactful component of economic activity, we think it's worth the effort. 
To start, the immediate benefit of selling the reserves is reducing interest expense.  This is especially beneficial when interest rates are rising … or threaten to.
Of course, money saved on interest can be redirected into paying down more debt … OR,  it could be used for investing into income producing activities and infrastructure.
Now we're not inside Donald Trump's head, but we are real estate guys. 
So we wouldn't be surprised to see the president direct more money into income producing activities and infrastructure. After all, that's how real estate guys think … we don't spend, we invest.
Of course, this begs the question … what kind of activities and infrastructure are most likely to get attention, and what kind of jobs will they produce … and where?
Real estate investors want to get to popular places and product types BEFORE they become popular.
So putting on our orange comb-over thinking cap, we think the-real-estate-guy-in-chief wants to create domestic manufacturing jobs.  It's just a wild guess … based on what he overtly says he wants to do.
But the challenge for a domestic manufacturing agenda … as our good friend Peter Schiff points out … is the factories and supply chains needed to support it have long gone to China to take advantage of cheap labor and lax environmental laws.
So while a viable long-range strategy might be to create a more factory-friendly environment in the United States … the U.S. needs good, solid middle-class jobs NOW … or as close to now as possible.
So what kind of industry would be ideal for creating U.S. based jobs fast?
It would need to be something that could ONLY be done in the U.S., so there's no temptation to take the jobs off-shore. 
And ideally, it would be for a product with both domestic and global demand.  
After all, a nation can't get rich selling to itself.  It needs to export.
Of course, demand would need to be big enough to make a real contribution to economic activity. 
And it would also need to be a product with supply and distribution chains which either already exist or could be ramped up quickly.
Hmmm … we think it all points to energy.
After all, the U.S. has huge oil and natural gas deposits.  So the jobs to harvest, process and distribute them would all have to be created right in the United States.
And even though global demand for energy ebbs and flows, the long-term need for energy grows steadily along with global population and economic activity.
Remember, it was the energy sector which dominated the post-2008 U.S. job growth.  Many real estate investors rode that wave … especially in Texas.
Price wars with Saudi Arabia curtailed that growth, but with the Saudi's still hurting over the last oil price war, maybe they won't want to get into another.
And if the U.S. oil strategic reserve "savings account" is low, Uncle Sam's in a better position to step in and provide some extra demand if prices need a boost.
So if a Trump Administration is pushing a pro-energy agenda, it checks a lot of boxes, even though it may miff staunch environmentalists.
Again, we're not advocating one way or the other. 
We're just observing and speculating about what might be happening, how it might play out, and how real estate investors might find opportunity.
So we went digging in our news feed for any interesting developments in the world of energy. 
Here's something we found a little off the beaten path … 
First Ever U.S. LNG Cargo Set Sail For Northwest Europe
LNG is Liquified Natural Gas.  And it's headed to Europe … one of Russia's biggest customers.  Interesting.
But more interesting is this quote from the OilPrice.com article, referring to a report by the U.S. Energy Information Administration (EIA) …
"According to the EIA, the U.S. is set to become a net exporter of natural gas on an average annual basis by 2018, due to declining pipeline imports, growing pipeline exports, and increasing LNG exports.
By 2021, four LNG export facilities that are currently under construction are set to be completed."
Okay.  So this is probably a bazillion dollar business emanating from somewhere … where lots of people will need to do lots of work to make it all happen.  Jobs!
This took us on a hunt to find additional information about WHERE this LNG was coming from … because maybe those real estate markets are about to experience growth.
We found the EIA's Annual Energy Outlook for 2017.  Actually, it was easy to find … because the OilPrice.com article linked to it.  Yeah, we're sleuths.
The EIA report is 64 pages long with charts, graphs and maps.  On page 46, one map shows which U.S. regions they project to "lead growth in tight oil production."
On page 60, there's similar information about natural gas.
Now, we're not saying these are treasure maps telling you where to invest in real estate. 
But it is a starting point for an investigation into where future job growth might occur … through natural economic forces, geo-politics, and a new U.S. administration eager to stimulate domestic production job creation.
But don't just stop there.  Consider also the supply chain.
It takes big, heavy, expensive equipment and infrastructure to harvest, process, store and ship energy. 
These suppliers and sub-contractors might not necessarily be tightly geographically linked to the natural resources.  So look for them not by geography, but by working your way through the supply and distribution chains.
Because while energy production might create a surge of "primary" industry jobs, primary industry growth often gives rise to "secondary" (supply and distribution chain) jobs … sometimes in other areas.
Could this be the beginning of a resurgence of job growth in rust belt states? 
We don't know.  But that's another box President Trump would like to check, so it's a development worth watching.
Until next time … good investing!

---
More From The Real Estate Guys™…
The Real Estate Guys™ radio show and podcast provides real estate investing news, education, training and resources to help real estate investors succeed.
Resolutions and New Years are as ubiquitous as Peanut Butter and Jelly.  So, rather than buck the trend, we thought we'd go with the flow.  As you enter this brand new year, here are 7 real estate resolutions for you to consider:
1. Set up (or clean up) a Budget and Bookkeeping System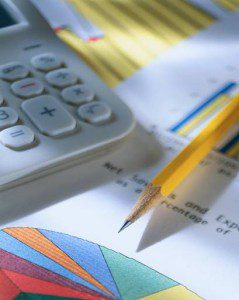 Ironically, the person most likely to make this resolution is the least likely to need to – and vice versa.  However, like it or not, having a budget and accurate books is critical to making good business decisions.  Your budget is your game plan for revenue and expenses.  It gives you something to manage your daily activities to and will alert you quickly when something is wrong.  But more than that, your budget also empowers much of your tax and asset protection strategy.  The why behind that comment is a much bigger discussion, but if you don't understand it, you will after you meet with your tax and asset protection advisors.
Unlike a budget, which is just a plan, bookkeeping is the actual daily discipline of tracking your real world activities so they can be measured against your plan.  Way before computers, "garbage in, garbage out" was already an unavoidable truth.  If your books are sloppy, then your reports and resulting decisions will be sloppy too.  So, like getting rid of the holiday "pudge", it will take effort and discipline to get your books in order – and keep them there.  Sorry, that's just the way it is.
2. Design and Implement an Aggressive Tax Avoidance Plan
With good books, one of the easiest areas to improve profitability is to optimize tax deductions.  This is one of the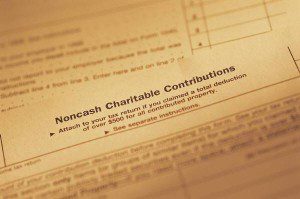 ways you are financially rewarded for keeping good books.  Keep in mind that "avoidance" is NOT tax "evasion".  To avoid a tax liability is to not create it in the first place.  That's good.  To evade a tax liability is to fail to pay once you legitimately owe.  That's bad.  The good news is there are lots of provisions in the tax code to help you avoid tax liability, but you need to implement them before the tax year ends.  As you're going through the process of preparing your tax returns, don't just whip through it to get it done (as tempting as that is!).  Rather, take time to understand what you owe and why; then go to your tax advisor with the right question: "How can I avoid or reduce this tax liability?" (as opposed to the much poorer question, "How much do I owe?").  Keep the questions and answers in your Tax Strategy Journal.   Then, implement the changes early in the new year, so when you're preparing your tax returns next year, you'll be getting the full benefit of the changes you make now.
3. Property Manager and Tenant Appreciation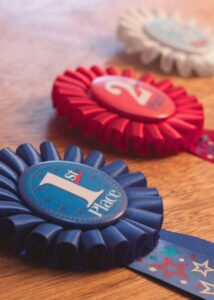 Remember, as a real estate investor, your property managers are your "employees" and your tenants are your "customers".  Think like a business owner (because that's what you are) and make sure you measure (bookkeeping again!) and reward the performance of your employees.  This doesn't necessarily mean you have to write big checks.  You can add value to the relationship in other ways.   Strong and sincere expressions of thanks go a long way.  All business people love referrals, so you can reward great performance with your word of mouth advertising.  Maybe you have a time share or vacation property that is going unused and you can reward a top performer with a weekend (or more) someplace special.  For your best tenants, you might buy them a gift certificate for a local restaurant or movie theater.  Be creative!   The point is that this is a people business and people like to be appreciated.
4. Estate Plan Update (or Implementation)
Estate planning is spending time and money today to prepare for an event that is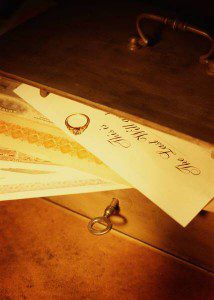 inevitable, but no one wants to deal with.  It just isn't fun.  If it was, then you wouldn't need resolve (as in a "resolution") to handle it.  Who makes a New Year's resolution to eat more treats?  We just eat them naturally because it's fun and easy.  Estate planning is not fun or easy (unless you're weird), but organizing your estate plan is important because you can't fix it once you're gone.  And if it isn't done right, your loved ones can literally lose a fortune (yours).  You might not think you have enough to worry about right now.  But that means you should have a large life insurance policy to handle things if you pass away before your real estate riches kick in.  If you don't have such a policy, then add that to your resolution list.  If you already do, then you're certain to need an estate plan.  See?  There's no escaping it.  It's like death.
5. Asset Protection Update (or Implementation)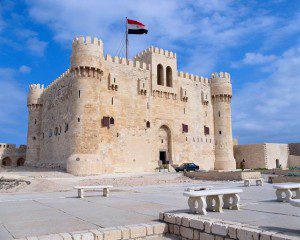 Sadly, getting sued is almost as inevitable as dying.  And the more you have, the more you have to lose.  So proper insurance and entity structures are critical.  Again, there isn't space to get into all the details of a proper asset protection plan, but here are a few items to consider.  First, asset protection doesn't just protect what you have now, but also what you plan to accumulate later. Also, some insurance policies won't pay if your property is in an entity, but you are the insured (and vice versa).  We like to have an insurance attorney review our policies to be sure we are getting the protection we need.  Of course, entity structuring will have an impact on your tax and estate strategies as well, so it's wise to have all your risk mitigation advisors (insurance, asset protection, estate and tax) work together on your plan.  It's not cheap.  Sorry.  But if you start with a strong tax avoidance plan, you can probably pay for everything from your savings. 🙂
6. Explore a New Market
Whew!  We need a break from all this death and taxes stuff.  Who wants to be a real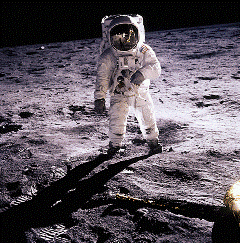 estate investor so you can buy more insurance and pay more legal bills?  No one.  But exploring strange new markets and boldly going where no man has gone before (theme from Star Trek begins to play…) – well, that's much more enticing.  In the (almost) wake of the mortgage meltdown, we're emerging into a brave new real estate world.  Resolve to get out of your bunker and go out and survey the post-apocalyptic landscape.  We think you'll find there's a lot of opportunity out there in 2010.
7. Add to or Update Advisory Board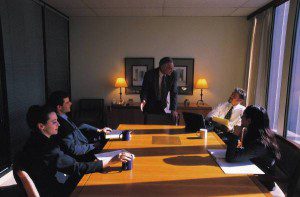 In case you haven't noticed, there's a lot to think about when you're serious about being a real estate investor.  You're far more likely to procrastinate when you don't know the short path to a quick answer.  Having a complete and competent advisory board is very important.  So make a shopping list and go stock up on big brains to put into your speed dial.
Failing to Plan is Planning to Fail
Each one of these topics could be a whole radio show (many of which are) or the focus of a Mentoring Club broadcast or live seminar.  For now, we just want to help you focus on these 7 key items early in the New Year, so you can be sure to include them in your planning.   This decade has the potential to be one of the best ever for real estate.  What you do in this first year will be your foundation for the entire decade.  Be sure to take this opportunity to build it right!
Don't miss a show! Subscribe to the Free Podcast
Want More?  Sign Up for The Real Estate Guys Free Newsletter!